This never-before-seen postcard from 1909 reveals the type of vicious abuse that Suffragettes used to receive as they campaigned for women's right to vote.
The postcard, addressed to "Miss Pankhurst and her crew", was sent to the headquarters of the Women's Social and Political Union — the Suffragettes' official title — in Lincoln's Inn, London.

"You set of sickening fools," it reads. "If you have no homes, no husbands, no children, no relations, why don't you just drown yourselves out of the way?"
The postcard belongs to the Museum of London, where Labour's shadow cabinet will visit a new exhibition on Tuesday to mark 100 years since the Representation of the People Act gave the vote to women over 30.

Beverley Cook, a curator of social and working history at the museum, told BuzzFeed News that in many ways sending postcards was the Edwardian equivalent of sharing something on social media.
Cook said such death threats and hate mail were "definitely" similar to the abuse that politicians receive on Facebook and Twitter today.

Shadow home secretary Diane Abbott and Labour MP Stella Creasy are among those who have received sexist and racist abuse online.
One Twitter troll was sentenced to prison in 2014 over rape threats towards Creasy, who told BuzzFeed News that the postcards are reminiscent of online hate speech.
"I think it proves that people have been trying to control and intimidate women out of democracy ever since the idea was first pitched, and it reminds us not to look at the medium but to look at the message and the sender," she said.
"We have to stop talking about the people who are harassed and put up with this, and start talking about the people who are doing it."

Speaking in Manchester to mark the centenary of votes for women on Tuesday, Theresa May is expected to call for a crackdown on such "bitterness and aggression" online and praise the "heroism" of the Suffragettes.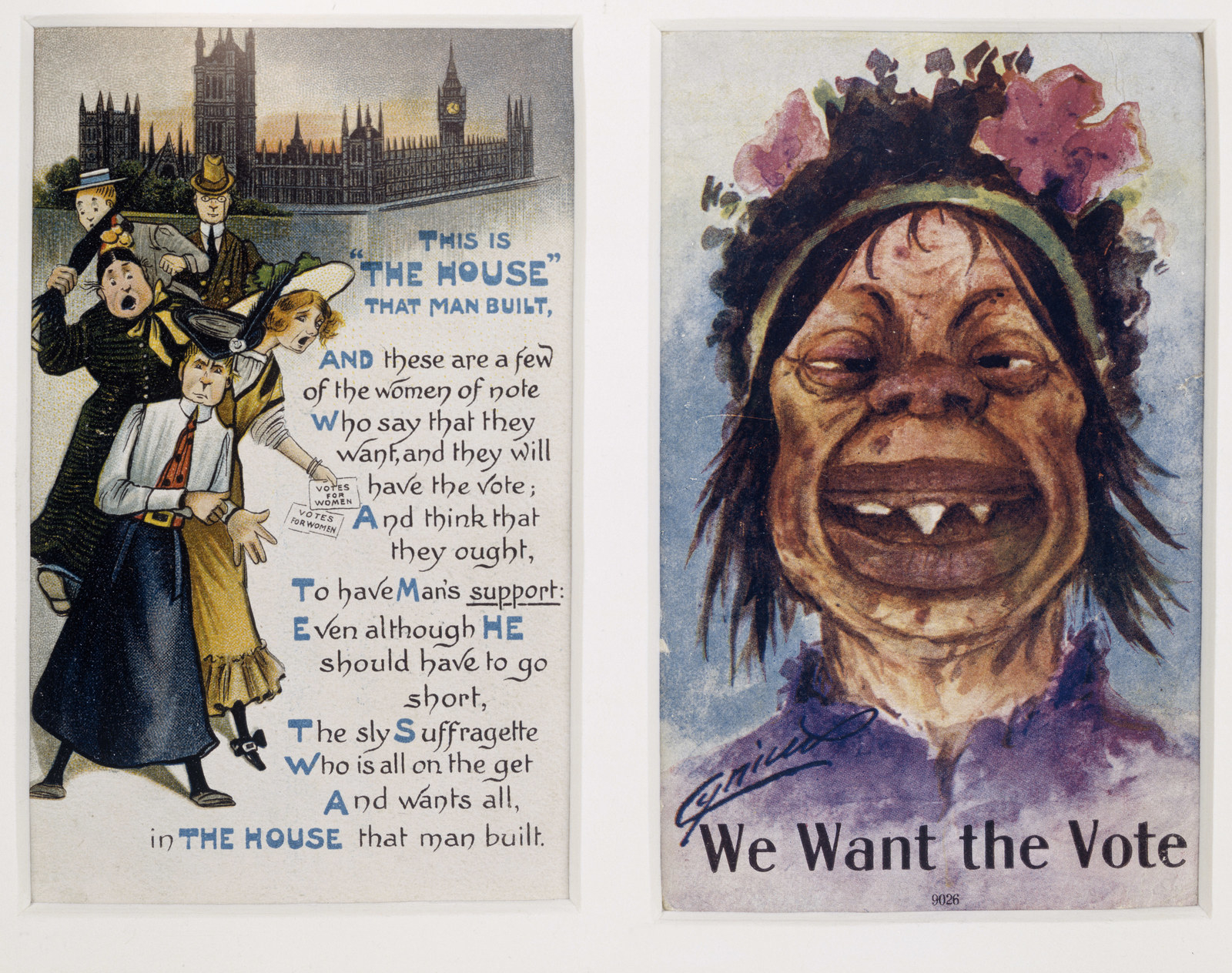 Hundreds of anti-suffrage cards, many of which depicted Suffragettes as unfeminine and a danger to family life, were sold in shops between 1903 and 1917, when they were active. Some will be on display at the exhibition, which runs from Feb. 2 until March 27.
Cook said: "Even people who supported giving women the vote might still have bought one of those postcards because they may not have agreed with some of the extreme tactics or they might have found it amusing in quite a half-hearted way, not understanding or appreciating that this could really be very hurtful to people.
"In that respect that is a similarity to social media today: It's very easy to mock or to satirise or to insult someone, but if you put yourself in the position of that person you probably wouldn't do it."

Another handwritten postcard shown to BuzzFeed News by the museum was a postcard sent to Minnie Turner, a Suffragette from Brighton.
She had been imprisoned for taking part in a window-smashing campaign in March 1912 and returned home to find a postcard addressed, ironically, to "Mr Turner".

"I beleive [sic] your windows are likely to be broken shortly, as an act of retaliation, so would warn you to take precautions," it reads.
The Suffragettes received physical abuse, too.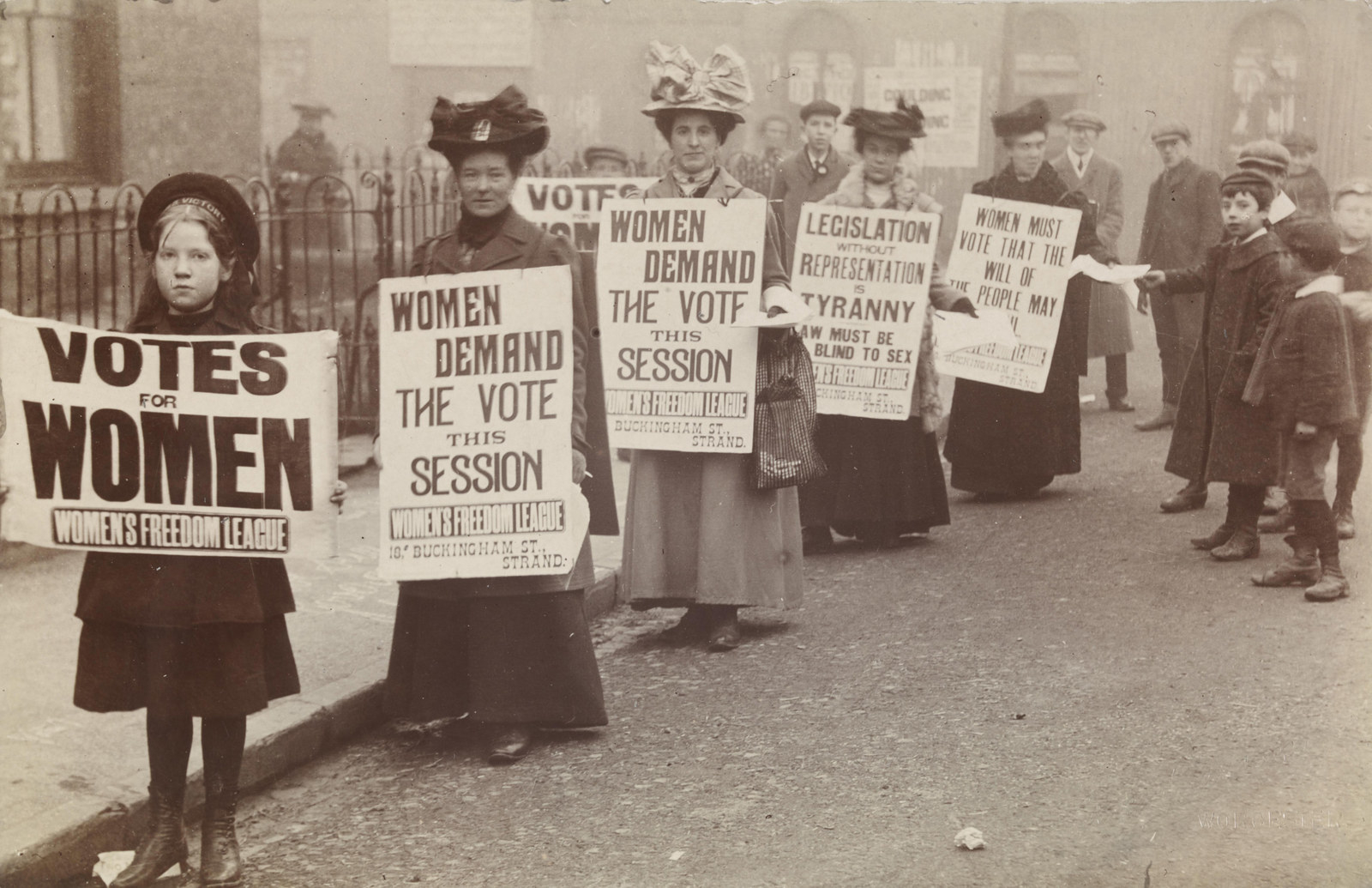 While Cook agreed that the type of hate mail was similar, she pointed out that the Suffragettes got "a lot more abuse" because they were physically vulnerable while they campaigned on the streets.
They often used to stand in the gutter to campaign, as in the image above, taken in 1907, so that they couldn't be arrested for public nuisance and obstruction.

"I think their physical vulnerability by campaigning on the street was very different," said Cook. "I know it's horrible to receive social media tweets while you're sitting at home, but to actually be brave enough to stand on a street corner and sell a newspaper in the early 20th century was, for me, actually probably worse.

"There was no hiding – you were completely exposed and at the mercy of whoever happened to be passing by. Those women were on their own, they were not protected in any way, and obviously the police weren't going to protect them. They were living in a very different society from today. For me, that's one of the bravest parts of the campaign."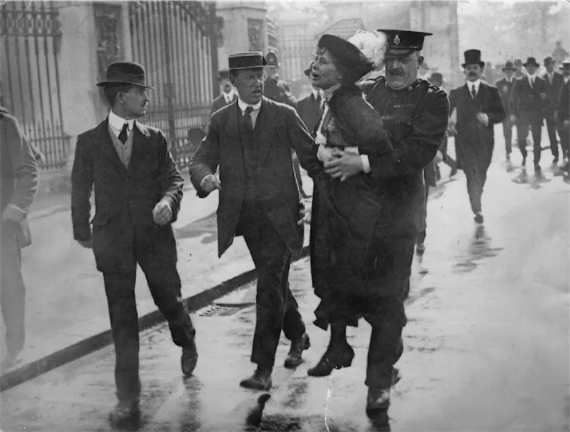 Yet Creasy pointed out that physical harassment still happens today.
"This is happening offline too. I get shouted at in the streets for the campaigns that I run, the police have to do assessments of the security of some of the meetings that we do, my office now has security," she said.
"Just because something is online doesn't mean it's any less serious; it's about the people who are behind all of this," she added. "If in a pub someone was shouting at me and harassing me and I said 'Can you stop?' and everyone else went 'Come on, carry on your conversation, it's not that big a deal', you'd be like. 'What are you doing?'"