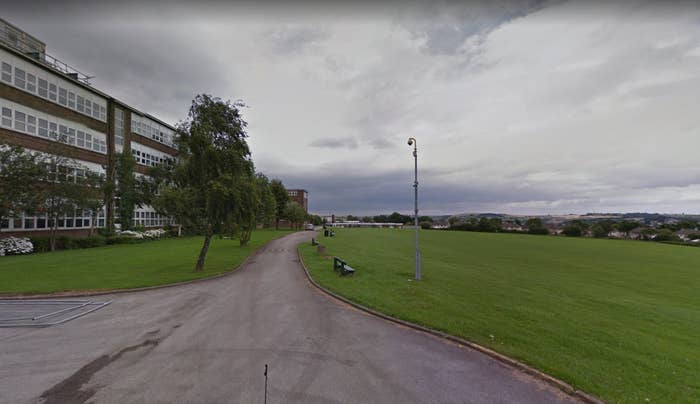 A 16-year-old boy is to be charged with the alleged assault of a 15-year-old boy at a school in Huddersfield that was captured in a viral video, police have confirmed.
West Yorkshire police released a statement on Wednesday morning, a day after the footage from Almondbury Community School was posted to Twitter.
"Regarding the assault on a 15-year-old youth in Almondbury, which featured in a video posted on social media yesterday and has been widely reported in the media, a 16-year-old youth has been interviewed and reported for summons, for an offence of assault. He will appear at Youth Court in due course," it read.
"The incident occurred on 25 October this year and has been subject to thorough investigation since it was reported to us the day after. The victim and his family are receiving ongoing support from police and other agencies."
The force also warned media that the case is now active and involves a child, meaning the original video can no longer be shared, in order to not prejudice any future trial.
The statement also said that "safeguarding measures" have been put in place for the victim and his family.
"A previous unconnected incident on 7 October, in which the victim suffered a wrist injury, was also fully investigated at the time. Three youths were interviewed. There was no further police action and the matter was referred to the school," it added.

More than 3,300 people had raised more than £50,000 on a GoFundMe page for the boy and his family by late Wednesday morning. The page claims that he is a refugee from a "war-torn country".