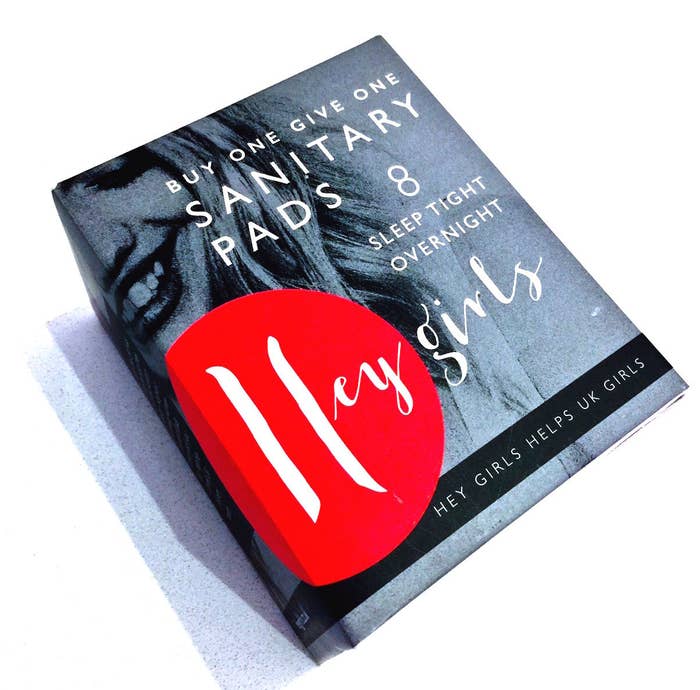 A new social enterprise aims to tackle period poverty in the UK by giving away a free box of sanitary towels to women in need for every box purchased on its website.
Hey Girls is the latest initiative to be born out of the wave of campaigns to alleviate the issue, which affects 10% of girls and women aged 14 to 21 in the UK, according to charity Plan International UK.
Campaigners called the move "encouraging" but insisted further steps needed to be taken to end period poverty outright.

Activists have honed in on a range of issues in recent months, from distributing free products in schools to ensuring that women in police custody are given adequate provisions, with BuzzFeed News revealing that some detainees are denied tampons and access to washing facilities.
Founded by a single mother from Dunbar and her two daughters, Hey Girls is selling boxes of 10 "daytime" pads and eight "overnight" towels at £3.25 each on its website, and hopes to have its products stocked in major supermarkets within the next few months.

For each box bought online, it donates a pack to a range of partner organisations, from food banks to charities that support vulnerable ex-offenders.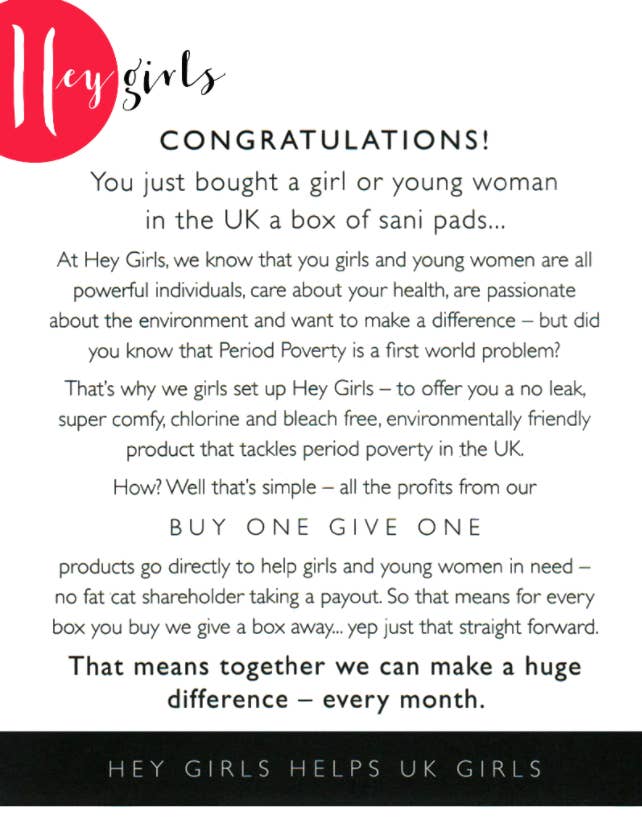 Celia Hodson, the enterprise's founder, has a very personal reason for creating the project.

When her daughters Becky, 30, and Kate, 27, started secondary school, Hodson was a young, divorced mother scraping by on benefits. She told BuzzFeed News that every time she stocked up on toiletries, the bathroom cabinet would soon be empty again.
"When you're in poverty," she said, "how do you cope with the necessities of life when you've got other things that need to take priority, when you're on an incredibly tight budget?"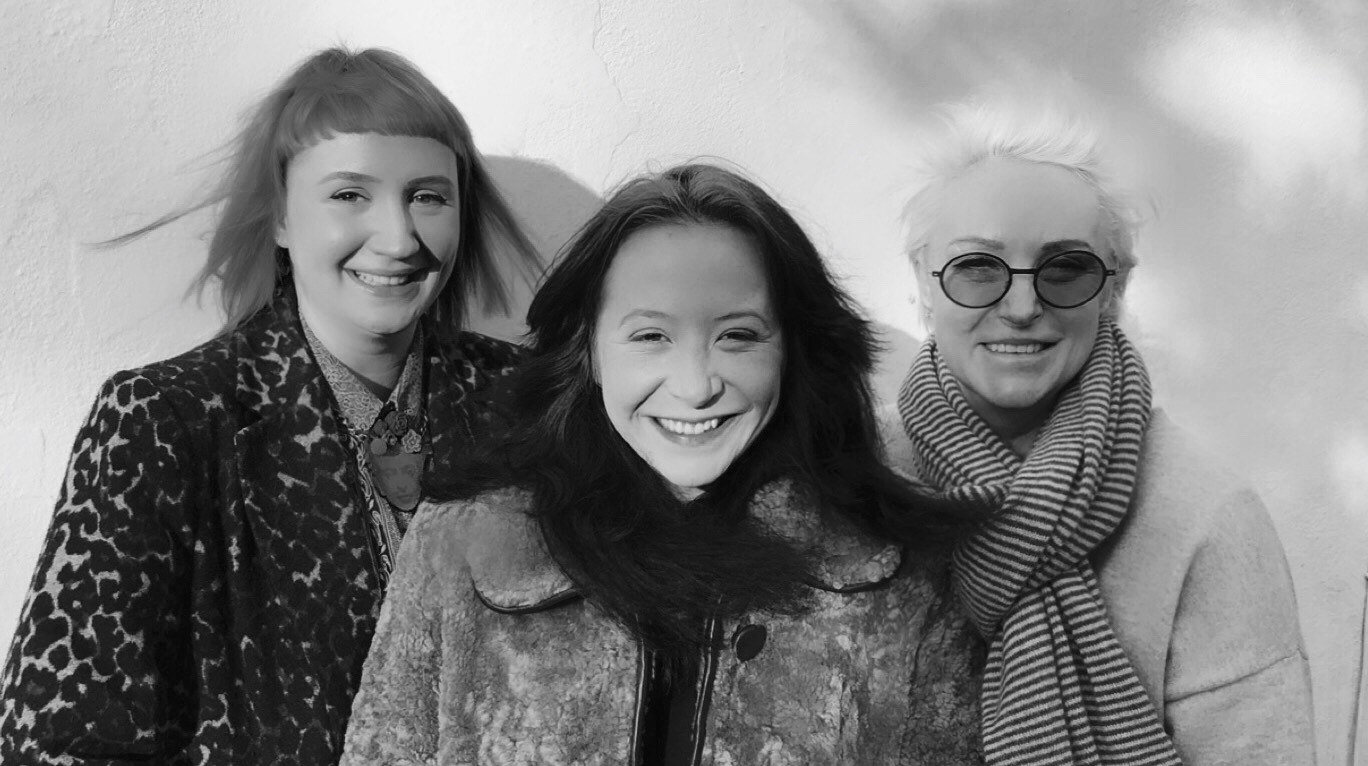 She found herself having to ask friends and family for packs of sanitary towels for her daughters when they started their periods.
"You can only ask for favours for a certain amount of times," she said. "Having to ask someone 'Can you give me a pack of pads?' or 'Can you give me even one?' — there's a social stigma even asking that."

Looking back, she described the situation as "heart-wrenching".
"All mums want their girls to have exactly the same as all the other girls have got," she said. "Everyone's using pretty products – you don't want to give your child a budget product."
More than 100 people turned out to a period poverty demonstration outside parliament last month, organised by Free Period campaigner Amika George.
"I remember the first time my mum said to me 'I can't afford to buy you tampons any more, you have to buy them yourself.' They were £4.99, it's too expensive," Lily, who was demonstrating with a group of friends, told BuzzFeed News.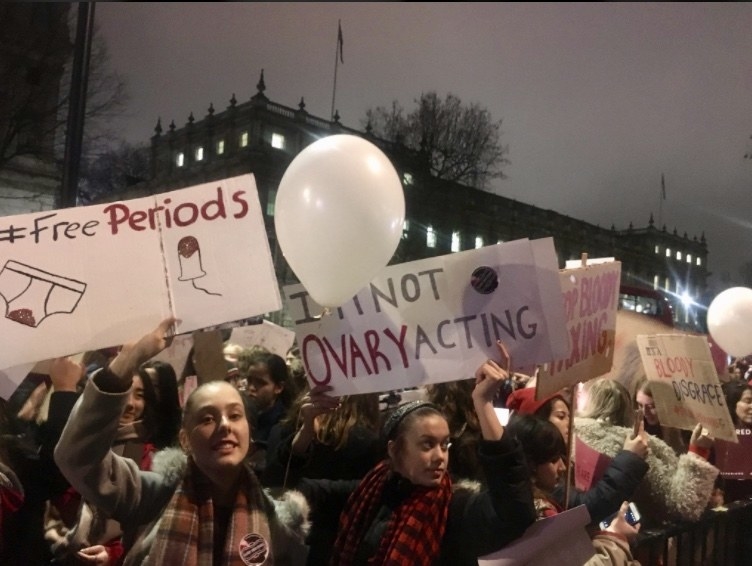 Ruby, holding a sign at the protest, said tampons "are way too expensive. Being a student, it's something you really have to break the budget for."
Another protester, Zainab, said the government needed to make sanitary products free.
"At least to people who are desperately in need," she said. "This is something that's completely natural and the government shouldn't be taxing us for it."
Hey Girls also provides educational resources for girls about periods on its website, and intends to distribute posters for display in school toilets, informing girls of where they can get their free sanitary pads.
Chella Quint is a menstruation education researcher, a former head of PSHE, and founder of #PeriodPositive, which supports schools and organisations to tackle period poverty. She said Hey Girls had supported her BrandsOff campaign, which aims to make menstruation education free from advertising.
"I hope more companies, charities and social enterprises will begin to examine the finer details of their message in this way – everything we do affects young people's attitudes to menstruation, from dropping the word 'sanitary' (we're not dirty!) to fact-checking any education materials, and finally ensuring branding doesn't unduly influence young people in schools," she told BuzzFeed News.
Quint expressed disappointment, however, that some of the educational resources credited by Hey Girls have also been used in promotion material for Nana, a subdivision of Libresse, or Bodyform in the UK.

"It's vital for anyone creating school resources to work with reputable menstruation education experts to ensure any education materials do not uphold taboos, are factually accurate and up-to-date," she said. "#PeriodPositive is all about offering that."
"I'd be happy to support Hey Girls to develop appropriate school resources," she added.
A spokesperson for Hey Girls said that the enterprise had worked with focus groups of girls and young women to determine which materials they would use, and this particular source was deemed the most relatable.
"There are so many amazing educational resources out there," they said. "Our downloadable resources include information on a wide variety of sanitary products, including menstrual cups and reusable pads."
"As with Chella, we also want to ensure our menstruation education resources are free from advertising and that materials don't push any specific products or brands."
Hey Girls is based in Scotland, where first minister Nicola Sturgeon has pledged to provide free access to sanitary products to students in schools, colleges and universities from August.

West Lothian Council has already purchased 33,750 pads for 11 secondary schools in the surrounding area, meaning that 67,500 pads will be available for female pupils.
Monica Lennon, MSP for the Central Scotland and a prominent campaigner for free sanitary provisions in schools, told BuzzFeed News the initiative is "encouraging".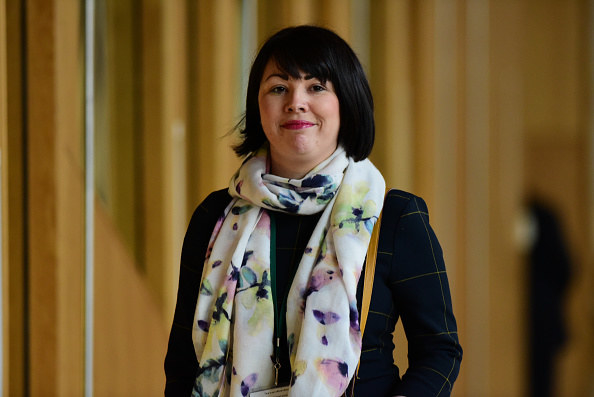 "They're clearly value-driven, so they've got a big focus on well-being and alleviating period poverty. That's straight away a distinction from some of the big companies we all know about," she said. "I think that [Hey Girls] has got the potential to change attitudes as well as maybe influencing behaviour."
But while Lennon believes that the "buy one, give one" approach is commendable, she does not think that these types of initiatives alone go far enough.
She has introduced a members' bill seeking to ensure free access to sanitary products as part of a universal system in Scotland for anyone who needs them.
"Ultimately I believe that access to sanitary protection should be a legal right," she said.