Fans of Old Friends on Facebook have been eager to know more about Captain Ron since he was taken in by the Tennessee sanctuary two years ago.
Captain Ron's Facebook fame led to his previous owners spotting him and reaching out to Old Friends to share their excitement. They said they had "long given up hope" they would ever see him again.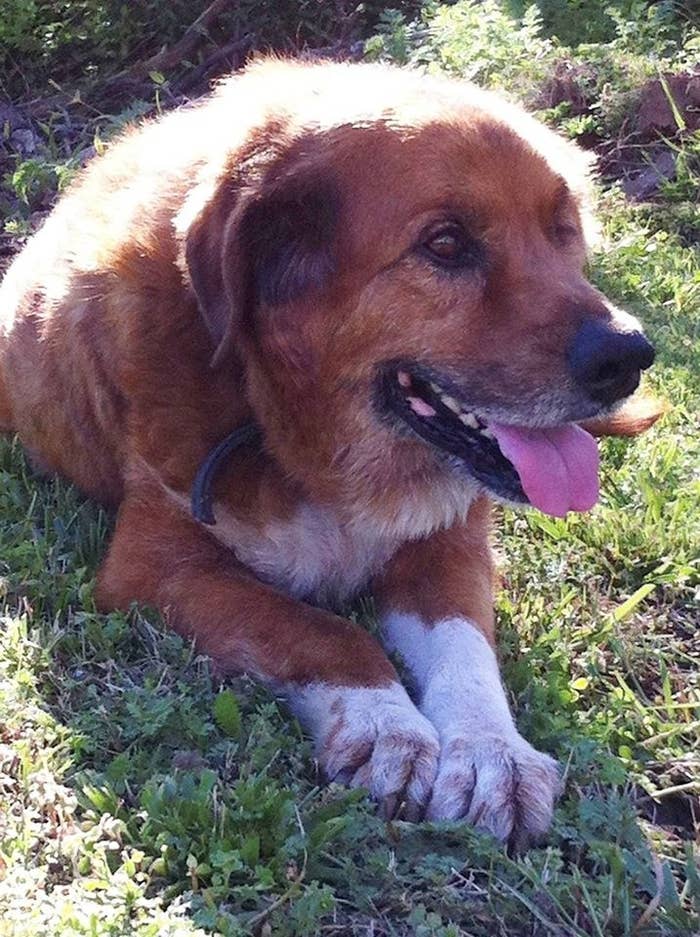 "He went missing about 2 years ago. I really thought he was dead. Every day I was hoping that I would hear about him returning," the overjoyed original owner wrote in an email to Old Friends. "I am so happy that he is being taken care of so well."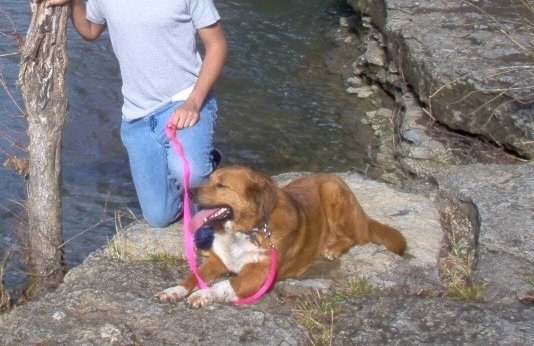 Captain Ron, previously named Oscar, is a Great Pyrenees–rottweiler cross who grew up on a farm with cows and sheep, and he's now 13 years old.
His favourite song is "Scarborough Fair" by Simon and Garfunkel, and in a wonderful twist of fate, the sanctuary he now calls home was named after the song "Old Friends" by the very same band.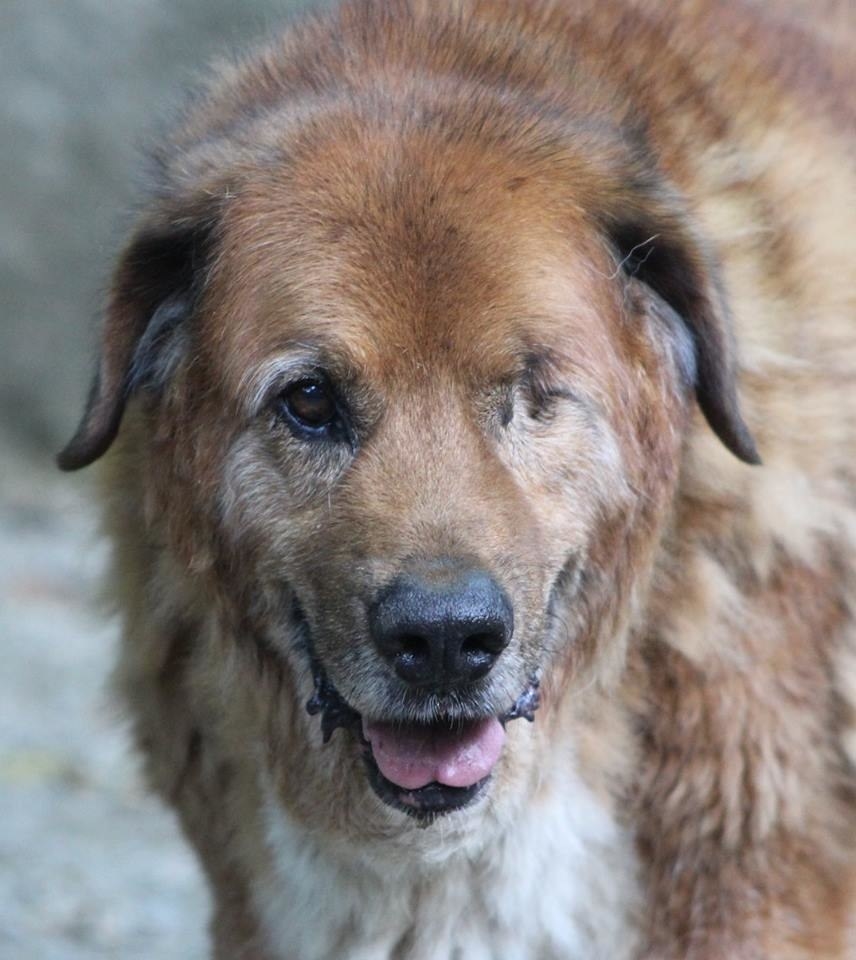 Old Friends told BuzzFeed News that Captain Ron was "a bit of a loner" when he first arrived at the sanctuary.
"Since he's been here, Captain Ron has evolved," a spokesman at the sanctuary told BuzzFeed News. "He's now a part of the gang."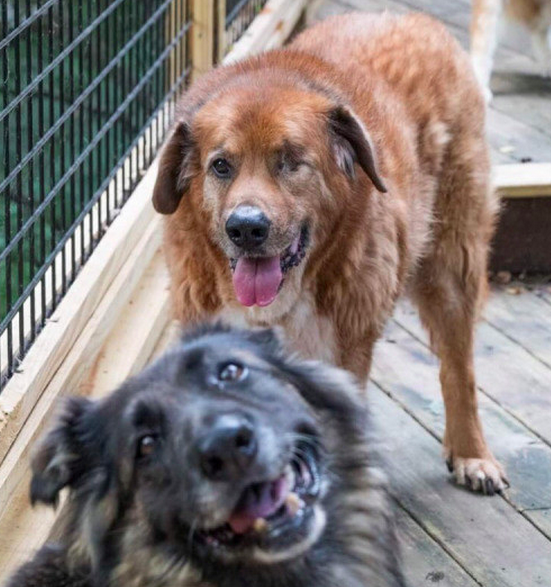 "He acts like a grouch sometimes, but inside he is a teddy bear. He loves to lie in the doorway and completely block traffic."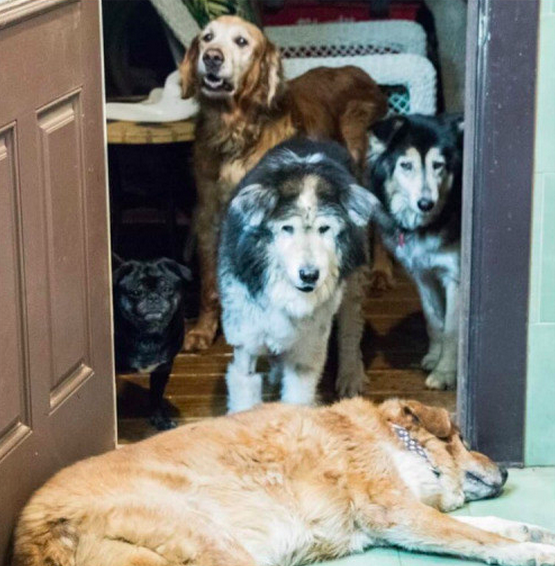 His previous owners now live in another state but are delighted to see their buddy living out his golden years and thriving in such a wonderful home.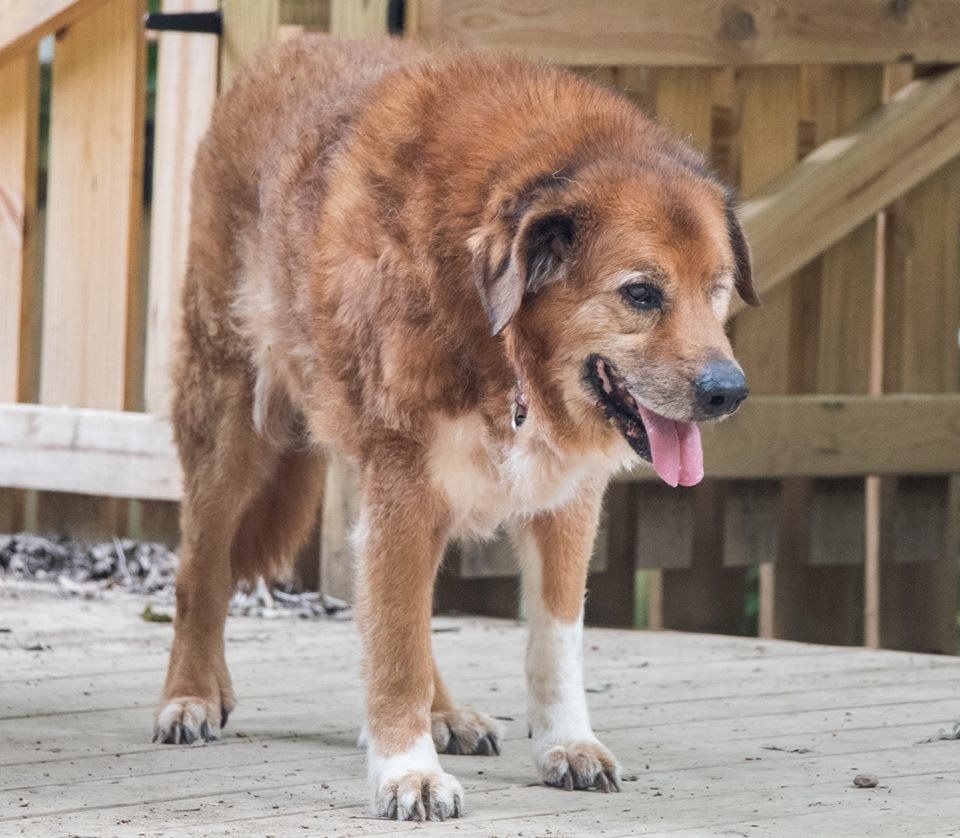 We love you, Captain Ron.