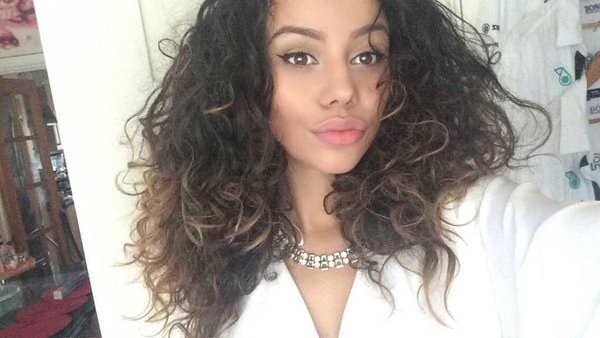 A woman who says she was run over by two men on a moped after she ignored their catcalls has criticised the police for their handling of the "traumatising" attack.
Pagan-Lilley Motlagh-Phillips, a 19-year-old council worker, says she was on her way home from Lakeside shopping centre with her brother when two men on a moped verbally and physically assaulted her in Cherry Tree Walk, Rainham, Havering, on Monday 6 June at around 7.30pm.
Motlagh-Phillips said one of the men called out "Are you alright, darling?" and that when she ignored him, the driver pulled up close to her on the moped and "aggressively" demanded a response. When her brother intervened and asked them to back off, the driver threatened to run them over, she said.
"They were very close and coming very fast towards me and my brother," Motlagh-Phillips told BuzzFeed News. "I pushed my brother out of the way, and as I pushed him the bike drove straight into me.
"This man took a moped and ran me over because I didn't entertain his advances. I didn't swear, I wasn't abusive, but he ran me over in broad daylight."
Motlagh-Phillips said the impact knocked her to the ground and that she was left trapped under the front wheel. "I was underneath the bike just looking at this tyre on top of me and thinking, Oh my god, I can't feel a thing! I can't feel a thing!, and then they [reversed] over me and I just lost consciousness."
The London Ambulance Service (LAS) was called and Motlagh-Phillips was taken to Queen's Hospital in Romford and discharged at 1am the following morning, according to police. She said she suffered internal bruising and needed crutches.
The Met confirmed Havering police arrested a 21-year-old man on 30 June, but he was released with no further action.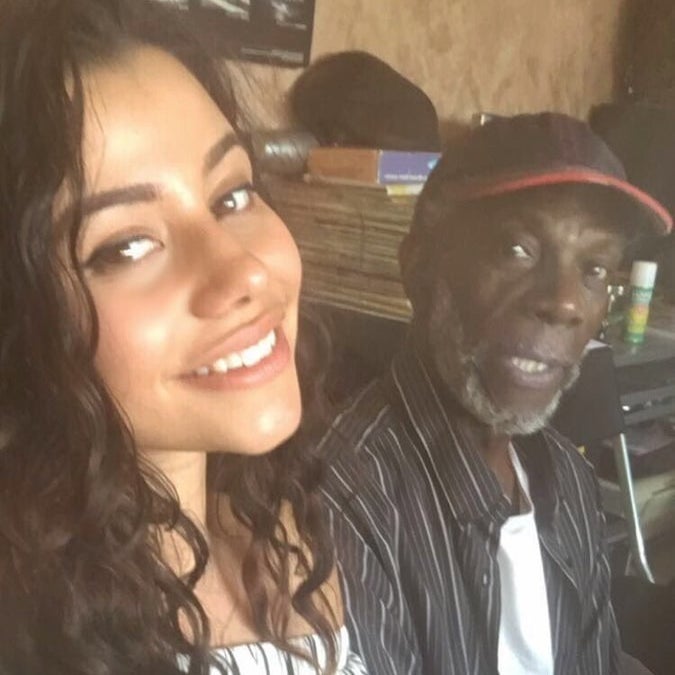 The force later issued an appeal for witnesses through the local paper and via Havering police's Twitter account.
However, on 4 August, the same day the appeal was publicised, Motlagh-Phillips received an email from the investigating officer, seen by BuzzFeed News, to say the case was being closed "pending further evidence coming to light".
Motlagh-Phillips is now considering lodging a formal complaint over the police's handling of her case. She believes not enough effort was made to investigate leads and that the case was closed too quickly.
She also says she was told by a senior officer that "violent muggings and stabbings had to be prioritised".
When BuzzFeed News put these criticisms to the Met, a spokesperson said: "Appropriate resources are allocated to cases.
"There has been a full investigation into the incident, which included a public appeal for witnesses and information via media release and the Met's social media and online channels."
Motlagh-Phillips said her criticism was not a personal attack on the police officers involved, but rather an attempt to speak up on crimes against women that she feels aren't taken seriously enough until it's too late.
"[My attacker] didn't care if people saw him, or if I died," Motlagh-Phillips told BuzzFeed News. "He took a weapon and he used it, and that is the same as a stabbing."
She said she's afraid her assailant may target her again.
"It's taken me four months to even want to tweet or talk openly about it. I hope this helps with my case or helps someone going through a similar situation."
In a statement, the Met said: "All possible investigative leads have been explored and the investigation has concluded but should any additional information come to light which will help to identify the suspects this will be reviewed by the investigating team."
It added: "Anyone who is not satisfied with the work of MPS officers may choose to make a (further) complaint to the Met's Directorate of Professional Standards."
Anyone with information about this incident should call 101 using the reference number 5409597/16.