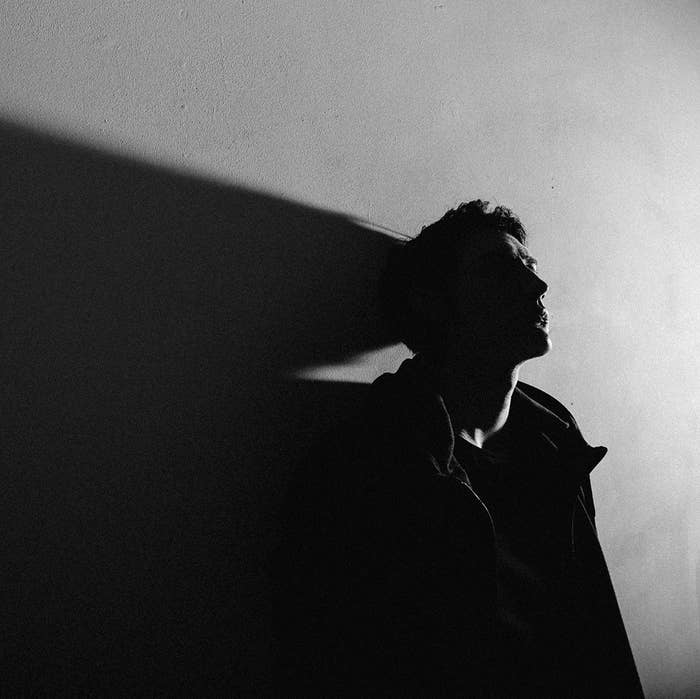 Let it be known that Australia is quietly making a name for itself as a breeding ground for some of the hottest up and coming artist worldwide.
When i think of up and coming, names such as - Eves The Behavior, Feki, Human Movement and JOY. come to mind. If you an avid listener of triple j, then no doubt you would have heard amongst a arsenal of great music in 2015 - some of the amazing work by these Aussie names. Although amongst all of these great acts and music, lays an artist who has drawn influence and is being likened to names such as Chet Faker, ZHU and RUFUS.
I am talking about the mystery-shrouded figure that is Running Touch.
The project has only been in existence for a little over a year, but the figure known simply to as Running Touch has countlessly told us he is no stranger to the music business. His inspiration for producing stems from a rather wide variety of music. Interviews in 2015 gave us a small insight into the mind of the young producer, who has said he draws influence from walks of music, one being that he previously played in a metal band.
I have been following the project since it began, and it is rather exciting and somewhat rewarding watching a young producer such as Running Touch bloom into fruition.
The year was rather good to him, being named as the #7 artist to watch for 2016 [inthemix], along with winning Triple J Unearthed's 'Listen Out' competition. He also came in as one of the 50 most played artists on Triple J Unearthed, having his breakout track ("Whats Best For You") listed as one of the TOP 100 Tracks of 2015 by inthemix.
The industry needs more individuals like him. Listening to his early works, there is an element of risk and experimentation which is extremely refreshing especially in a time where dance music is seen as somewhat cookie cutter. The thing that draws me in wanting more is that there is just so much heart and soul put into everything he does. He appears freely spirited when performing live and his original workings tell a tale.
In February you can expect some new material from the illusive figure with the release of "Courtesy Of". Its extremely exciting because, listening to the first few originals he released to hearing "Courtesy Of" you can hear the quality of refinement from his overall sound and production.
Here is a recap video of his adventures at this year's Beyond The Valley, which also feature's a snippet of his new track coming in February 2016 titled "Courtesy Of"
It appears likely that Running Touch is just one of the fortunate freaks of nature who can seemingly turn their hand and master any number of musical styles. Whether it's abrasive guitar tunes, hard-partying club music or downtempo and introspective moments, this shadowy figure is worthy of twisting the adage and calling him a master of all trades.
I am extremely excited by everything this dude is doing and from everything that i have heard, 2016 is going to be a massive year for Lucky Ent's best kept secret. It is now well and truly out in the open that the mysterious Australian producer known as Running Touch has secured a firm placing as one of the most talked-about new talents of 2015.
This post was created by a member of BuzzFeed Community, where anyone can post awesome lists and creations.
Learn more
or
post your buzz!