This post has not been vetted or endorsed by BuzzFeed's editorial staff. BuzzFeed Community is a place where anyone can create a post or quiz.
Try making your own!
15 "Mean Girls" GIFs That Perfectly Sum Up Life In The Sutherland Shire
None for you, Northies.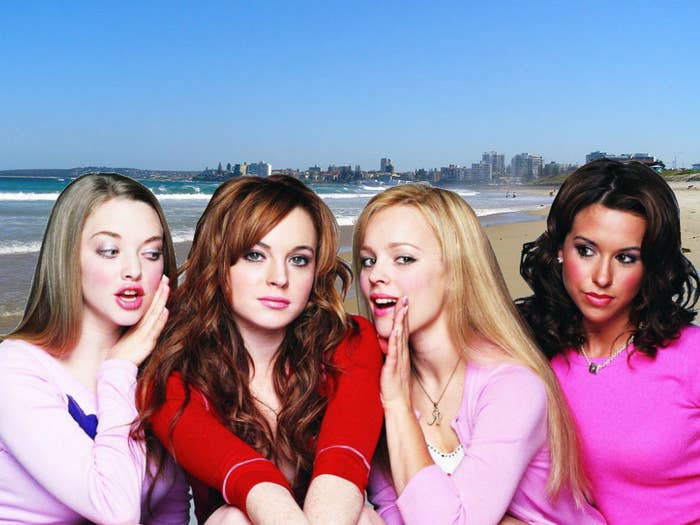 1.
When it's a great beach day and you can't get a parking spot ANYWHERE in Cronulla.
2.
When you're not sure what to do on a Saturday night and someone suggests Carmens.
3.
When your mates say you're going out for a quiet dinner but actually drag you to Fusion.
4.
When the first person in your group of friends gets their P's and you all head to Westfield Miranda after school.
5.
And when someone steals your spot in the car park there.
6.
When you're pre-drinking before Vinyl Room and someone breaks out the Raspberry Cruisers.
8.
Especially if it's to the Dragons.
9.
When you first heard that Channel 10 would be making that reality show.
10.
When you walk into Northies on a Sunday afternoon.
11.
When your friends catch you pashing someone in the corner of Sting.
12.
When uni applications roll around in Year 12 and someones suggests going somewhere other than UOW.
13.
When you agree to take the group photo at Cronulla RSL so everyone else can be in it.
14.
When you're hungover and your mate agrees to do the Maccas run.
15.
When you can't help but get defensive when you hear people dissing the area.