Vanessa Turnbull-Roberts, a 22-year-old Bundjalung woman and law student, was removed from her parents at age 11.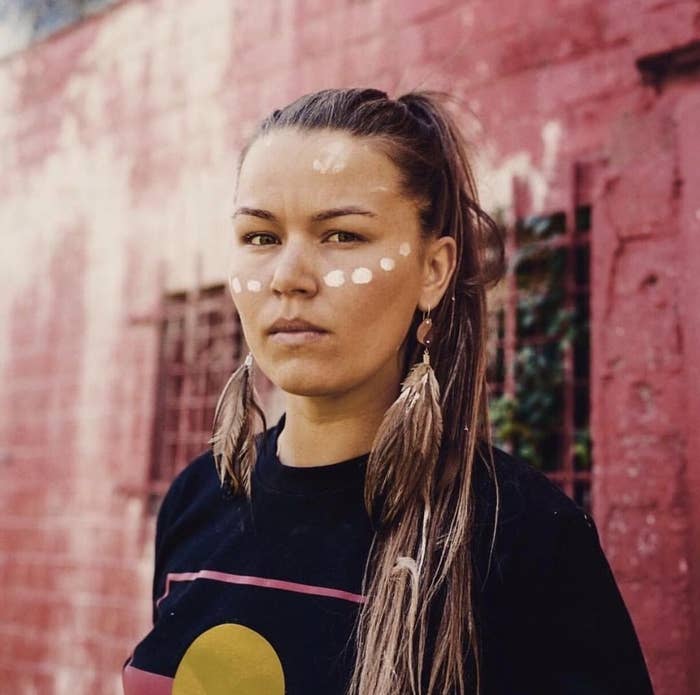 "I was obviously profiled the moment I was born," she told BuzzFeed News. "My father was a dark-skinned Aboriginal man and my mother had mental health issues."
Turnbull-Roberts says the main reason she was removed from her parents' care was neglect. But she argues that neglect is in the eye of the beholder.
"Not everyone is born into privilege," she said. "I grew up in social housing, but I grew up with aunties and uncles who were raising me as well."
When she lived with her parents, she says she was "raised strong in Aboriginal culture", and it was difficult to be taken away from that.
Until she left the care system at age 18, she lived only with white families.
"I was really confused at one point because I had foster carers tell me, 'When you go to school don't tell people you're Aboriginal because they'll treat you differently'," she said.
The National Aboriginal & Torres Strait Islander Legal Services (NATSILS) says a law currently before NSW parliament would facilitate the forced adoption of Aboriginal children, threatening their connections with their culture.
The law would radically overhaul the child protection and adoption systems, removing the requirement for parents' consent when a guardian wants to adopt a child.
It would also put a two-year limit on a family's ability to get their child back once they are removed, before the removal becomes permanent.

The NSW government says that the law is a step towards making it easier to find permanent homes for children in care sooner.
Legal groups argue that this law would disproportionately impact Aboriginal families, with NATSILS saying in a statement that it "presents harrowing echoes of the Stolen Generations for our communities".
In NSW, over a third of children in out-of-home care are Aboriginal, even though they only make up 3% of the population. According to Community Legal Centres NSW (CLCNSW), around 800 Aboriginal children are currently subject to guardianship orders. If the bill passes, these children could be immediately adopted without their parents' consent.
CLCNSW argues that the two-year time limit is arbitrary and sets families up to fail, because systemic obstacles prevent many families from being in a position to get their kids back within that timeframe. Those obstacles include a lack of public housing and a lack of support and rehabilitation services, and are particularly challenging in regional, rural and remote areas.
Turnbull-Roberts says it's these problems that need to be addressed, rather than making it easier for children to be adopted. "It comes down to fostering families, not fostering children," she said.
To make an adoption order, the court has to be satisfied that the adoption will promote the child's welfare and is in the child's best interests. But Turnbull-Roberts says that assessing whether a child is doing well at the point in time the order is sought, and removing the possibility of restoring them to their family, could cost the child dearly.
"They're not actually just removing that child, they're removing that whole identity of that family, they're removing identity," she said. "The best interests of children come from family and communities."
Hazel Collins, a 62-year-old Gomeroi woman living in Gunnedah in northeastern NSW, has had four grandchildren removed from her family. All of them were children of her daughter Helen Eason, who has struggled with addiction, and each of them went to non-Aboriginal families.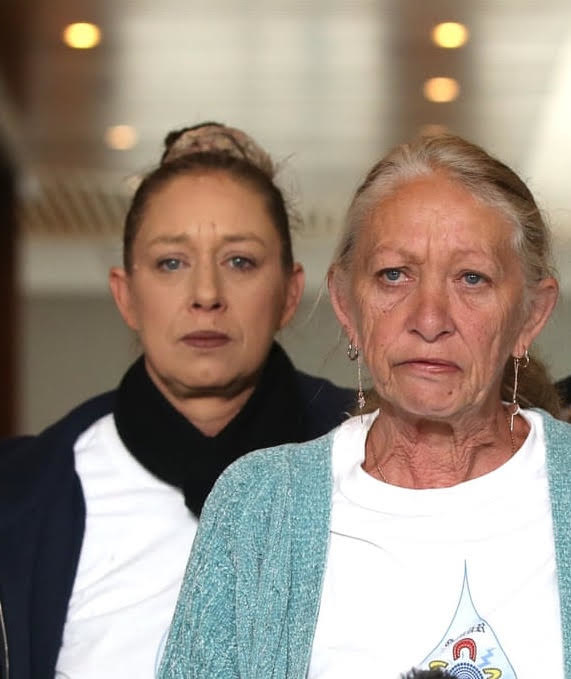 "They took the first two on the premise that she was homeless, which she wasn't, she was living with her partner's family," Collins told BuzzFeed News.
Collins tried to get custody of the eldest two children, who were removed in 2009. She requested custody of them under the kinship care system, which is meant to place kids with someone they already know, and she and her husband did a working with children check. But even though they passed the checks, she was told she was "unsuitable".
She says the rejection was, and still is, "devastating".
"I've got a lot of grandchildren," she said. "And to be able to have them in my home sleeping, visiting and not to have Helen's children — it just defied imagination, it made me very, very angry. It didn't matter how many times I questioned why, I never, ever got an answer as to why I was not suitable," she said.
When her fourth grandchild, Tyson, was taken in 2014, she decided she'd had enough. This time, she was present when it happened. She says four government workers and eight or nine police officers came to remove the 18-month-old.
Eason was on conditional bail at the time, and Collins said the police said she wasn't taking her medication and was a flight risk. Collins says neither of these things were true.
"When I saw my little grandson kissing us and waving to us thinking he was just going for a little drive, something snapped inside of me and I promised my daughter that we would get them home."
Collins set up Grandmothers Against Removal, a group that fights the removal of Aboriginal children from their families. And she fought to get her own grandchildren back. In 2016, she successfully challenged the care order for the younger three children, gaining custody of them. After a further challenge, all four now live with Eason.
Collins thinks the two-year time limit is too short. "My daughter fought for seven years to get her children back," Collins said. "There are families out there that fight a lot longer."
Collins has had a great-grandson in care for the last three years. "I can tell you very strongly he is loved very dearly with our family, and we are trying to get him home, but as it stands now I don't even know, and I pray that it's not the case, that his name's not on an adoption paper," Collins said.
For Collins, it's important to teach her grandchildren about their identity. "They need to be able to learn through us, not through a book. They need to understand their Dreaming, their ancestral footprint, so that they can grow up to be strong, proud Aboriginal people."
Both Collins and Turnbull-Roberts compare the bill to the policies that led to the Stolen Generations. "It's really no different to the assimilation policies where black kids were removed and placed with white families," Turnbull-Roberts said. "This is literally writing it in our legislation, clear as day."
An open letter asking the government to abandon forced adoptions has been signed by 61 organisations and over 650 individuals. It will be delivered tomorrow.
After being introduced in late October, the bill is expected to be debated this week.

BuzzFeed News has approached family and community services minister Pru Goward for comment.
UPDATE
A spokesman for family and community services minister Pru Goward told BuzzFeed News in a statement that the government was proud of its efforts to keep Aboriginal families together. The spokesman said the government had invested over $90 million across four years to support parents to change when their children are at risk, and that there had been a 42% reduction in the number of Aboriginal children entering out-of-home care in the two financial years since 2015-16.