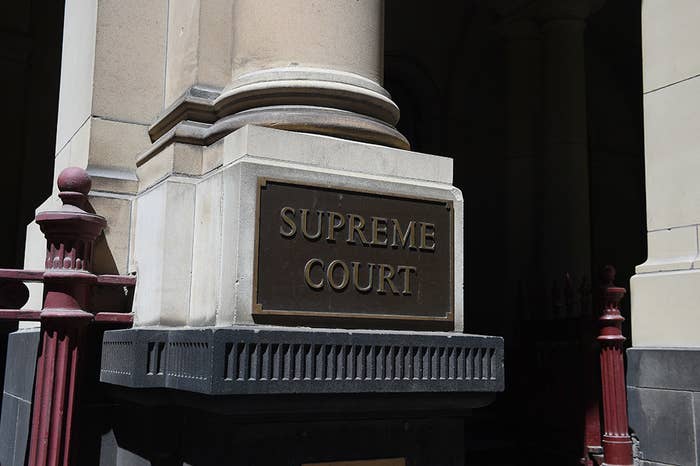 The rights of Aboriginal people in Victoria to have criminal cases heard by special courts for Indigenous offenders have been strengthened after the Victorian Supreme Court handed down a landmark decision on Monday.
In April 2017, 22-year-old Yorta Yorta man Zayden Cemino applied for his case to be transferred from the Magistrates' Court to the Koori Court, where he was planning to plead guilty to a range of driving and property offences.
His lawyer told the magistrate overseeing his case that he would feel more comfortable discussing his mother's recent death in the special division of the Magistrates' Court for Indigenous offenders.
The Koori Court, which was introduced in Victoria in 2002, is designed to allow Aboriginal people to be sentenced in a culturally sensitive way and to enable greater participation of the Aboriginal community in the court process.
The court is a more informal environment than ordinary court proceedings. Instead of sitting at a bench, the magistrate sits at a large table with the participants in the hearing, which include not just the defendant, but their family and Aboriginal elders. Those elders can give the court advice on cultural issues.
Cemino later told the Supreme Court that he felt uncomfortable and misunderstood in the Magistrates' Court, and that he preferred the Koori Court principally because of the presence of elders and the courtroom's layout.
"I wanted to go to Koori Court because it's more comfortable for me; I don't feel like I'm talking about personal things with a complete stranger," Cemino said in a statement yesterday.
The magistrate rebuffed his application, in part because the offences had been committed in Echuca in northern Victoria and the nearest Koori Court was 70 kilometres away in Shepparton, which is also part of Yorta Yorta land.
But in a judgment issued on Monday, the Victorian Supreme Court held that the magistrate's decision to refuse Cemino's request was unlawful.
By focusing on factors like the location of the offending, the magistrate overlooked the purposes the Koori Court legislation, Justice Timothy Ginnane said. In considering whether to transfer cases to Koori Court, the judge held that magistrates have to consider Aboriginal defendants' right to enjoy their culture and identity, and their right to equality. The magistrate in Cemino's case did not consider those rights.
The Koori Court was established for purposes including "addressing systemic disadvantage faced by Aboriginal people who have been over-represented in the criminal justice system, in imprisonment and in deaths in custody," Ginnane said.
The Royal Commission into Aboriginal Deaths in Custody found in 1991 that in Victoria an Aboriginal person was 13 times more likely to be in custody than a non-Aboriginal person.
In a report tabled in March 2018, the Australian Law Reform Commission's inquiry into the incarceration rate of Aboriginal and Torres Strait Islander peoples found that while Aboriginal and Torres Strait Islander people make up around 2% of the national population, they make up 27% of the national prison population. The report recommended establishing specialist Indigenous sentencing courts. An open letter signed by organisations including Amnesty International and the Law Council of Australia today called on the federal government to respond to the inquiry's report "as a matter of urgency".
Cemino was represented by the Victorian Aboriginal Legal Service (VALS), whose director of legal and client services, Meena Singh, told BuzzFeed News the decision was "hugely exciting".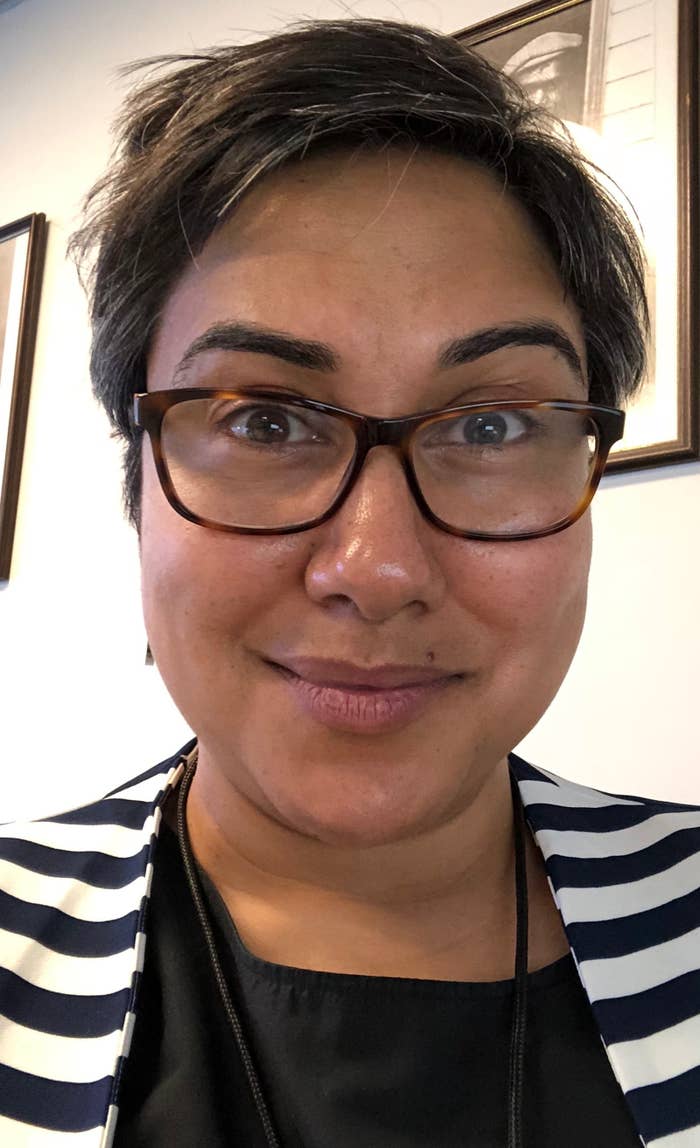 The decision "gives greater clarity around considering Aboriginal cultural rights" and "will strengthen requests for Aboriginal offenders to have their sentencing hearings heard through the Koori Court," Singh said.
What started out as a "really frustrating refusal" to transfer Cemino's case has become something that's "not only a good outcome for the individual client but for so many other people", she said.
The same laws apply in Koori Court as in any other court and a magistrate makes the final decision.
"What is different is the process," Singh said. "It's a process that really goes to trying to address the reason behind offending, and how do we make sure this doesn't happen again. They're really important processes to make people feel that they can bring their whole selves to the court and they will be dealt with fairly."
Singh told BuzzFeed News that the high caseload of the Magistrates' Court can make it a difficult place to go through criminal proceedings.
"People don't get a lot of time to explain what their circumstances are," she said. "The interaction between the magistrate and the defendant is usually through a lawyer.
"For lots of people it's a very alienating system, but particularly for Aboriginal people it's a legal system that's been imposed on our community."
In the Koori Court, proceedings can last for at least an hour. "It's a richness and it's a discussion that you just don't get for regular Magistrates' Court proceedings."
Singh also says that Koori Court is not "an easy way out".
"As an Aboriginal person you're fronting up before not only a magistrate who has legal powers, but also elders who are important people in our community and who can shame you in ways that a legal system can't and can make you responsible to community and family in different ways from the way the magistrate can. So they can often be very intense, very personal, very emotional processes."
The Koori Court can deal with any crimes that would normally be heard by the Magistrates' Court, except family violence and sexual offences.
Following the court's ruling, a different magistrate will re-hear Cemino's application to have his hearing transferred to Koori Court.