"Disgraceful": The Government Kept A Man In Detention Because It Disagreed With The Tribunal That Ordered His Release
The government "cannot simply ignore" decisions it doesn't like or agree with, a judge wrote in a scathing ruling.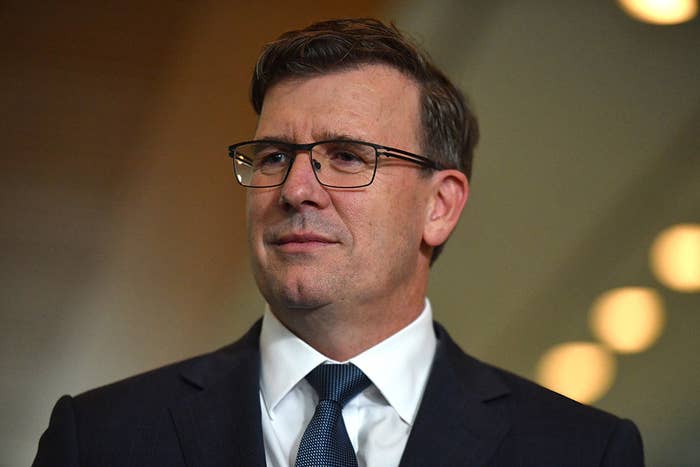 A judge has slammed a federal government minister for his "disgraceful" conduct in keeping a man in immigration detention unlawfully and then failing to explain why the man remained locked up.
The unusually scathing assessment was delivered by Justice Michael Wigney of the Federal Court of Australia, who wrote it was "readily apparent" that the man was kept in detention because the government disagreed with a tribunal decision to release him.
Wigney ordered the man to be immediately released.
The refugee — known only as "PDWL" in the court proceedings — appealed the decision to refuse him a protection visa and won in the Administrative Appeals Tribunal on March 11.
The tribunal granted him a visa. But instead of releasing PDWL, the government asked the Federal Court to urgently overturn the decision.
The first judge to hear the case, Justice Melissa Perry, was unimpressed that PDWL was still in detention. She refused to expedite the hearing, and instead ordered the minister to file a sworn statement from an officer of the home affairs department by March 16, explaining whether PDWL was still in detention and why.
On March 16, PDWL was still in detention. With the help of a pro bono lawyer, he asked the court to find his detention was unlawful and order his release.
A senior lawyer in the home affairs department filed an affidavit the same day saying she knew why PDWL was still in immigration detention — but did not explain why, saying it would "reveal legal advice that is subject to legal professional privilege".
In his judgement, Wigney described this statement as "somewhat [remarkable]" in light of the "clear terms" of Perry's order.
"It is difficult, if not almost impossible, to imagine how the Minister, or anyone else, could have sensibly formed the view that this affidavit complied with Perry J's order," Wigney said. "It provided no explanation whatsoever for why PDWL remained in immigration detention."
The case is between PDWL and acting immigration minister Alan Tudge, but it is unknown if Tudge or home affairs minister Peter Dutton was the minister responsible for not releasing him.
According to PDWL's pro bono barrister, Jason Donnelly, this is because of the privilege claim. "We literally do not know whether someone made a decision not to release him, who that person was, and which minister ultimately is responsible," Donnelly said. Both Dutton and Tudge can make decisions under the Migration Act, and "the minister" is used as shorthand for both in immigration law.
Donnelly described the government's action as "tantamount to potential contempt. Failure to comply with a court order could amount to contempt".
Wigney ordered PDWL be immediately released and said he was being "unlawfully detained". The government had resisted PDWL's application to be released, despite earlier saying in a sworn statement to the court that he was in the process of being released.
Wigney also refused to grant the minister an expedited hearing of his appeal of the tribunal's decision, in part because of his conduct in the case.
"The conduct of the minister in this case, on just about any view, has been disgraceful," he said, adding that the minister appeared to have "willingly and flagrantly" failed to comply with the orders made by Perry.
Instead, the minister had "sought to conceal any explanation behind the cloak of legal professional privilege", which he had the power to waive. In any case, Wigney said, he had "little doubt" that a public servant could have offered an explanation without disclosing any privileged information.
"It may perhaps be inferred that the only explanation that the minister had for the continuing detention of PDWL was that he, or someone in his department, thought that the Tribunal's decision was wrong," Wigney said.
"It would appear, however, that either no officer in the minister's department was prepared to depose to that fact, or the Minister was simply prepared to ignore the clear terms of Perry J's order."
The minister and his department "cannot simply ignore, or decide to give no effect to, a decision of the tribunal simply because they do [not] like it or believe it is wrong," Wigney said.
A delegate of immigration minister David Coleman (who is currently on extended leave) had refused PDWL's application for a safe haven enterprise visa in December 2019, saying PDWL did not pass the character test in section 501 of the Migration Act.
In January, before PDWL's case reached the tribunal, another Federal Court judge ruled that section 501 was not relevant to refugee applications like PDWL's, because people seeking protection visas already had to pass a narrower character test. The government is appealing that case.
Donnelly said the PDWL case was "highly unusual" and said the government had taken "an extraordinarily concerning approach". "It's a person's liberty," he said.