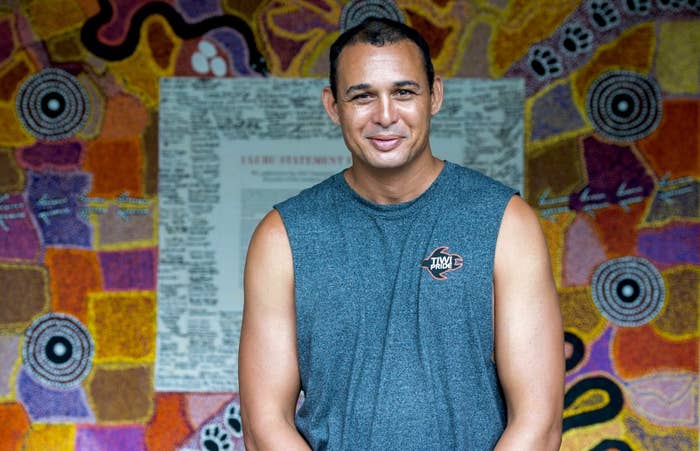 Indigenous activists are planning a campaign to bring on a referendum to recognise a First Nations "voice" to parliament in the Australian Constitution. It follows the release of a parliamentary committee's report on constitutional recognition this week, with the campaign being likened to the 1967 referendum and the anti-racial segregation movement.

In May 2017, 250 Indigenous delegates gathered at Uluru and agreed on a statement – the Uluru Statement from the Heart – calling for an Indigenous voice to parliament. The voice would be a mechanism allowing Indigenous people to have a say on policy and legislation affecting them.

The Statement from the Heart and its call for a First Nations voice are the primary issues being considered by the parliamentary Joint Select Committee on Constitutional Recognition Relating To Aboriginal and Torres Strait Islander Peoples, set up in March 2018 to investigate possible constitutional changes to recognise Indigenous Australians.

The committee is due to issue its final report on Thursday. While an interim report released in July was relatively supportive of giving Indigenous people a voice, it emphasised there were different opinions on how it should be implemented.
The final report will reportedly recommend that a referendum should not proceed before the model is clarified.
This "would be putting First Nations people at the back of the bus", Northern Territory branch secretary of the Maritime Union of Australia, Thomas Mayor, told BuzzFeed News.

Mayor spent 14 months travelling the country with the Uluru Statement. He is calling for a referendum to be held as a priority, with the detail to be worked out later.

"Why should First Nations be expected to audition and jump through hoops to prove that this is possible?" he said. "There are plenty of institutions in this country that are enabled in the constitution and then implemented." He said the demand that the detail of the model precede a referendum "smacks of racism".

Advocates for a voice to parliament are planning to launch a campaign around a petition calling for a referendum to be held as soon as possible, which will be "inspired by the lead-up to 1967", Mayor said.
In 1967, over 90% of Australians voted "yes" in a referendum to count Indigenous Australians as part of Australia's population, and to allow the parliament to make laws about Indigenous people.

He described this moment as equally significant to 1967, a watershed year in the movement for Indigenous rights in Australia.

"1967 saw that we were finally counted, and what we're talking about here is a referendum to see that we're actually heard," Mayor said.

Mayor also drew a comparison with the anti-racial segregation movement in Australia. "It was people power that changed that," he said. "The politicians were slow in coming along.

"We're going to continue to build the people's movement – it's about a critical mass of the Australian people.

In a statement released on Tuesday morning Labor MPs Bill Shorten, Linda Burney, Patrick Dodson and Malarndirri McCarthy said that enshrining a voice for First Nations peoples in the constitution was their "first priority for constitutional change", and would look to legislate it initially, if they could not reach bipartisanship on a referendum.

Labor has been criticised for its commitment to a $160 million plebiscite on a republic if elected.
"It would be unjust for Australia to become a republic before it resolves the question of the first Australians and where we place in the democratic process," said Wiradjuri and Wailwan woman, lawyer and human rights advocate Teela Reid.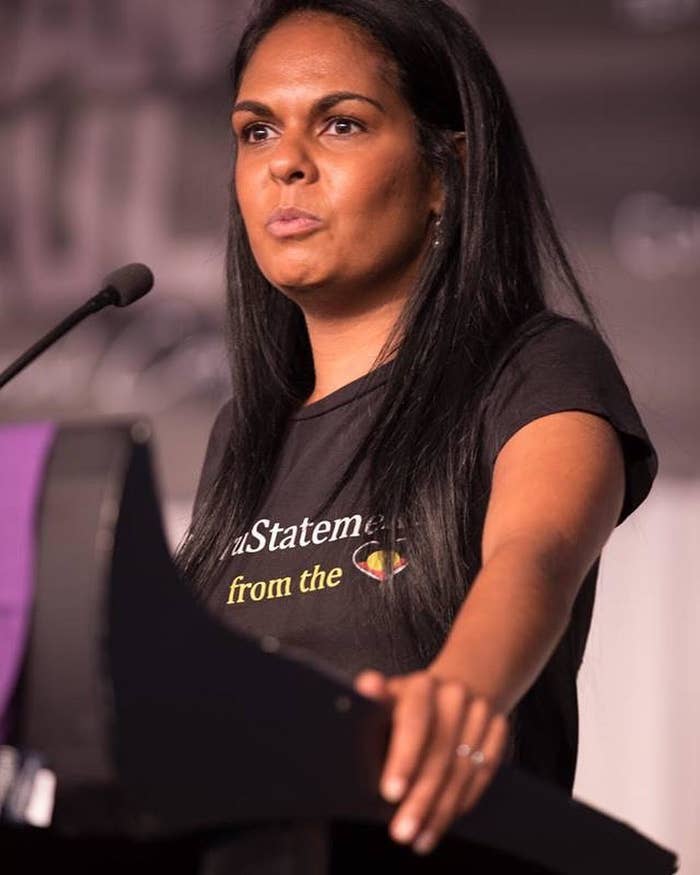 A group of Aboriginal people who designed the process that led to the Uluru statement, including professor Megan Davis and Noel Pearson, outlined their preferred process in a submission to the inquiry earlier this month, as well as drafting a proposed referendum question. They called for a referendum to be held as a matter of priority.

The referendum question shouldn't be accompanied by a legislative model, but instead by a draft bill outlining the process by which the voice will be designed, which should respect Aboriginal and Torres Strait Islanders' right of self-determination, the submission said.

"If there's not a skerrick of understanding about that submission in the final report then it's a failed report and people should ignore it and the people's movement will continue," Mayor said.

Mayor and Reid emphasised that an immediate vote would still have an education process built into it.

The committee, made up of Coalition, Labor, Greens and independent members, held 25 public hearings across the country and received almost 500 submissions.

The committee's co-chairs, Dodson and Liberal Julian Leeser, declined to comment ahead of the report's publication.