Australia's house prices are falling, particularly in Sydney and Melbourne.
While that's bad news for homeowners, almost one-third of Australians are renters. Could a fall in house prices be good news for them? If house prices fall, does that mean your rent will too?
The short answer is: maybe (sorry). Here's what you need to know.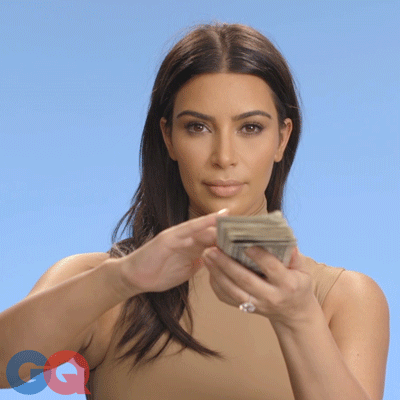 Lower house prices should mean landlords can afford to charge less rent.
Matt Grudnoff, senior economist at The Australia Institute, told BuzzFeed News that in a perfect world the relationship between house prices and rent would be pretty direct.
"If the market were working correctly then rent prices should go down," he said.
The reason is that people who buy houses to rent out do it so they can get a return on their investment — the money the tenant pays them.
"You might want a 10% return or a 50% return or whatever it is," he said. If the cost of buying an investment property drops, but rents stay the same, the return a new investor makes on their investment increases.
"Falling house prices should reduce rents because it becomes cheaper to buy a house and people can afford to charge less rent."
But house prices have increased faster than rents in recent years.
The scenario Grudnoff outlined is not necessarily how it works in reality.
He said there are "all kinds of distortions" in the market, including tax concessions given to investors such as negative gearing and the capital gains tax discount. These factors have led to house prices rising faster than rents over time.
"People have been buying houses not to make [an immediate] return, but because they think it's going to go up in price later. They're banking on a capital gain, rather than a rental yield," said Grudnoff.
If house prices go down enough, landlords might not be able to count on the prospect of a capital gain (selling the property for more than they bought it), or the capital gain might be less than they thought.
Does that mean if the prospect of a capital gain falls away because house prices stop rising, landlords will just put up their rents?
Grudnoff says no, because of competition. The fact that other investors are putting properties on the rental market will stop rents from rising. "So if I put my rent up by $50 and all the other apartments for rent are $50 less, it will stay empty and I will make nothing," he explained.
Grudnoff predicts that rents will fall.
However he says that if investors see the prospect of the capital gains they had expected slipping away from them, that could stop rents falling at a fast pace.
"All other things being equal, I would expect rents to fall as house prices fall but perhaps not as fast as you might expect."
Rents are based on supply and demand.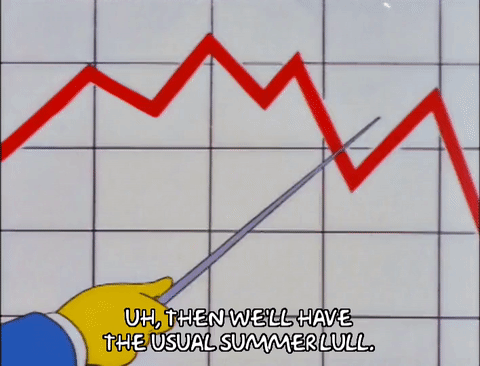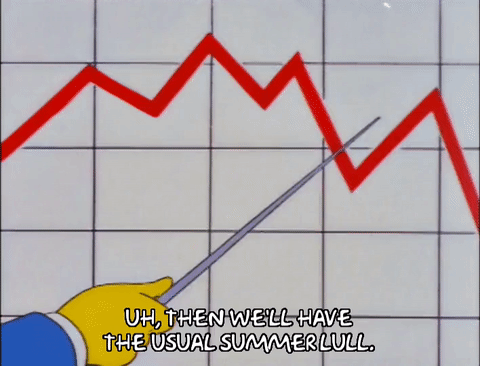 Some people think a drop in house prices could reduce the amount of rentals on offer.
Malcolm Gunning, president of the Real Estate Institute of Australia, says that falling house prices will mean people feel less wealthy and reluctant to buy investment properties, reducing supply of rentals.
"I'm of the opinion rents will go up with dwindling supply and that will happen probably in the next 18 months to two years," he predicts.
Gunning also blames the financial regulator for putting pressure on supply of rentals. "The market's sentiment is that it's a good time to buy but it's a hard time to arrange finance," he said. He says tightened rules from the Australian Prudential Regulatory Authority (APRA) have imposed a "credit squeeze" and made it harder to borrow money to buy an investment property.
"If you're going to keep rents at a reasonable level, you need supply," said Gunning. "APRA has got to loosen up with their lending criteria."
In a more extreme scenario, falling house prices could also lead to increased competition for rental properties. Patterson Ross says that if prices come down too fast, owner-occupiers who are in significant debt might have to sell at a loss and become renters again, thus increasing demand.
Even if investors freak out and sell their properties, that might not push rents up.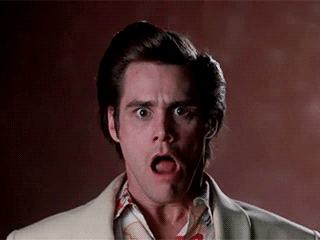 TL;DR
Generally, cheaper houses should mean landlords can afford to charge you lower rents. Rents are particularly likely to fall if a lot of new housing stock is constructed where you live. But a shrinking investment market, as landlords sell, could mean fewer rental properties to choose from, increasing rents. The caveat on that is that if landlords choose to sell their properties to renters who then become owner-occupiers, supply and demand should remain the same, and investors bailing on the market shouldn't increase rents too much.