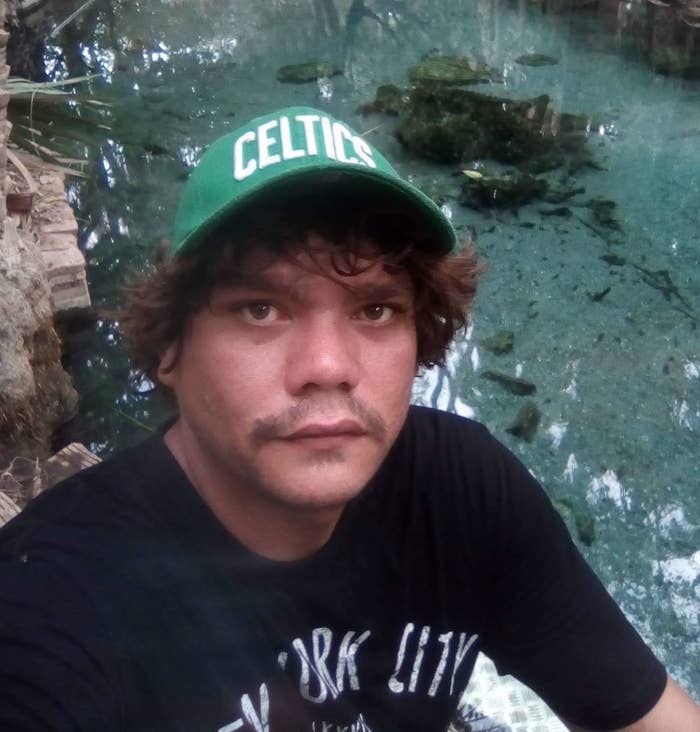 Nick Milyari Fitzpatrick spends a lot of time on the road.
The 28-year-old is one of the Aboriginal campaigners fighting against fracking in the Northern Territory.
Fracking — hydraulic fracturing — involves injecting fluid into underground rock at a high pressure to open cracks and force the release of gas. The NT lifted its fracking moratorium last year, opening the door to drilling wells in the NT's Beetaloo sub-basin.
While the NT government argues fracking will create jobs and boost the disastrous NT economy, some Aboriginal people are worried about the dangers it poses to their country.
As a remote coordinator for Indigenous youth climate network Seed, Fitzpatrick has travelled hundreds of kilometres across the Territory to communities like Miniyeri, Elliott, Robinson River, Tennant Creek and his hometown of Borroloola.
"We've been going around and educating mob around fracking and how we're burning too many fossil fuels," Fitzpatrick told BuzzFeed News.
When he reaches a community, Fitzpatrick will start off by talking to people. "We give them flyers, and have a barbecue that afternoon or the next day," Fitzpatrick said. "Everyone can turn up and get a bit of an education."
He believes government officials doing consultations in communities don't properly describe fracking's risks. "They just talk about royalties and how it's all safe," he said.
He is also able to connect with his audience more easily. "Because I grew up on country it's pretty easy for me to speak and understand Kriol, and that's the way to speak to a lot of countrymen — through that broken English," he said.
The future of fracking is a key election issue for the NT. In the federal election, both the Greens and a new party called 1 Territory are calling for a fracking ban.
Labor leader Bill Shorten disappointed fracking opponents with a campaign pledge to allocate $1.5 billion to gas pipeline infrastructure in the NT and Queensland — which would include spending on a pipeline from the Beetaloo sub-basin to Darwin and the East Coast — if Labor is elected.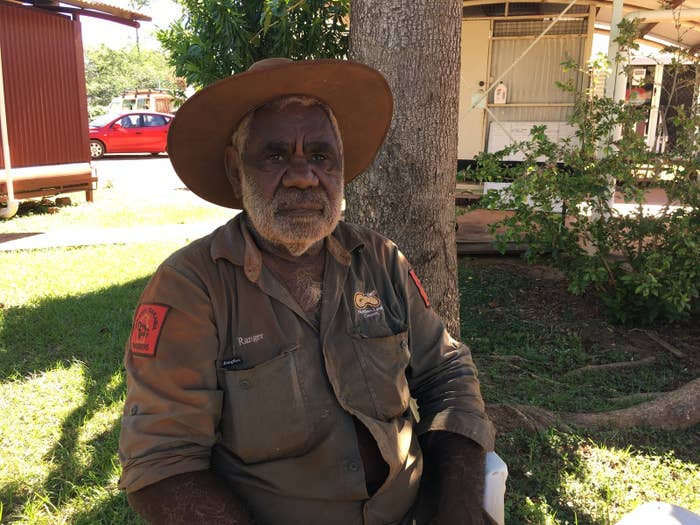 Labor is "going to lose a lot of votes this year I reckon, because of fracking," Jack Green, a Garawa elder from Borroloola, told BuzzFeed News.
Warren Snowdon, the Labor MP for Lingiari in the NT, said Labor's support of pipeline infrastructure was not "directly" associated with the fracking industry. "It's an important piece of national infrastructure, providing gas not only from unconventional gas reserves, but also conventional gas reserves. That may in the future involve fracked gas, it may not. It depends what happens with that field."
Meanwhile, the Coalition pressured the NT to allow fracking, and some believe the GST top-up granted to the NT was related to the decision to lift the ban (both governments deny this). In April's Budget, the Coalition set aside $8.4 million for feasibility studies to accelerate the supply of gas from the Beetaloo sub-basin.
Fitzpatrick and other Aboriginal people are worried fracking could poison their water and damage their country.
"It's just too dangerous and risky for country. Country is everything to us," said Fitzpatrick. "We're the driest continent on Earth. Why we gotta muck around with our water?"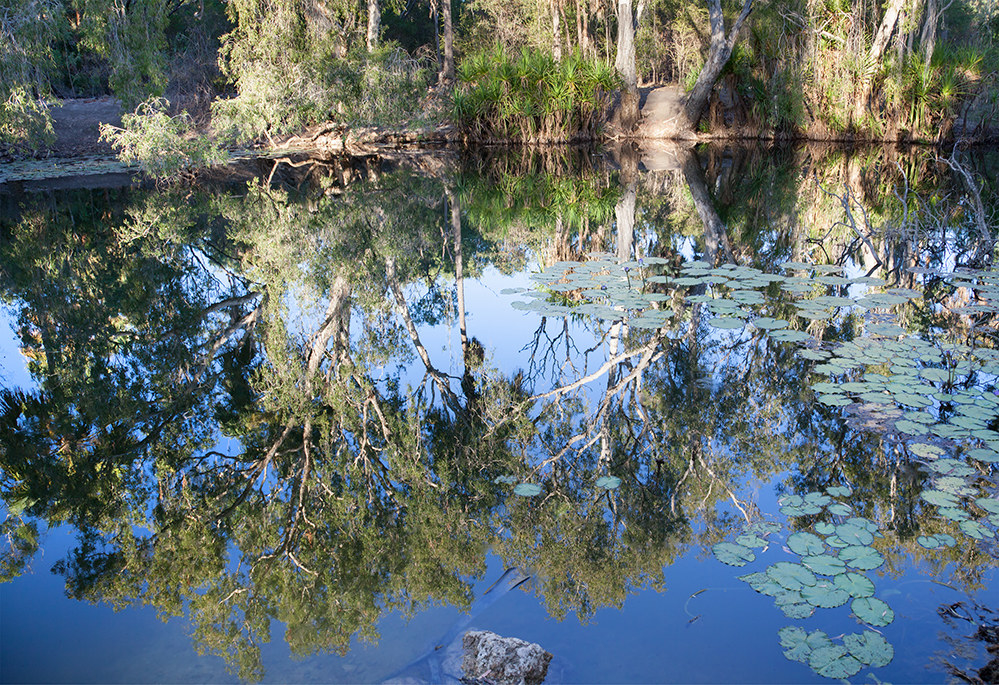 Fracking the Beetaloo sub-basin would also generate significant emissions.
Fitzpatrick's hometown of Borroloola sits to the east of the Beetaloo sub-basin, a 30,000 square kilometre area which spans from Elliott to Mataranka, about 500km from Darwin. Traditional owners from Borroloola were among those who drilled the lawns at NT's parliament house last month, to show politicians how it feels.
Borroloola resident Gadrian Hoosan told BuzzFeed News the community did not trust resources companies or the government to keep their country clean after the Redbank copper mine and the McArthur River Mine damaged the environment. Last week in Borroloola, many residents who spoke with BuzzFeed News were opposed to fracking. One abandoned car at the Garawa One town camp had "FRACK OFF" spray-painted on it. Many residents have family in communities like Elliott that are more likely to be directly affected by fracking.
The final report of the NT's scientific inquiry into fracking noted that there was "strong antipathy" for fracking during consultations. "Aboriginal people from regional communities who made submissions...almost universally expressed deep concern about, and strong opposition to, the development" of any fracking industry, the report stated. However, it also noted that not all Aboriginal people oppose fracking, with communities divided between those in favour and those against.
Hoosan said that although communities are standing up together to oppose fracking, many politicians are not listening. He said that when he went to Canberra, politicians said they were too busy to meet.
Hoosan took his opportunity last Thursday in Darwin after a candidates' forum for the seat of Solomon — which ABC election analyst Antony Green has dubbed a "key seat" — confronting Labor incumbent Luke Gosling about his party's support for fracking. But Hoosan was disappointed with Gosling's response.
Snowdon told BuzzFeed News some people were "rightly worried" about fracking, but that it wouldn't go ahead without the fracking report's 135 recommendations being implemented.
"The bottom line for us is that ultimately, if traditional owners don't support fracking in their region, it won't happen," Snowdon said. "But I don't think they can speak for other traditional owners. And that's the issue here — the traditional owners in the Beetaloo Basin support the fracking industry."
Some traditional owners have complained they did not give "free, prior and informed consent", but that is contested by Origin Energy and the Northern Land Council.
Fitzpatrick said Seed has produced cards showing where politicians stand on fracking and other climate issues, to "make it a bit easier for mob". Other fracking opponents from Borroloola are getting involved more directly in the campaign, working on booths.
"I don't think this fracking industry is going to help our people at all," said Fitzpatrick. "A lot of our stories are all in the country and we're a part of the country.
"If you hurt the country you're hurting us."
CORRECTION
Seed is a non-partisan organisation and does not instruct people who to vote for. An earlier version of this post could have been read as suggesting Seed's election material instructed voters who to vote for.