The Government Says Youth Suicide Is A National Priority. Here's What It's Planning To Do About It
"It is a national tragedy that we lose so many people to suicide and that so many people live a life of quiet desperation."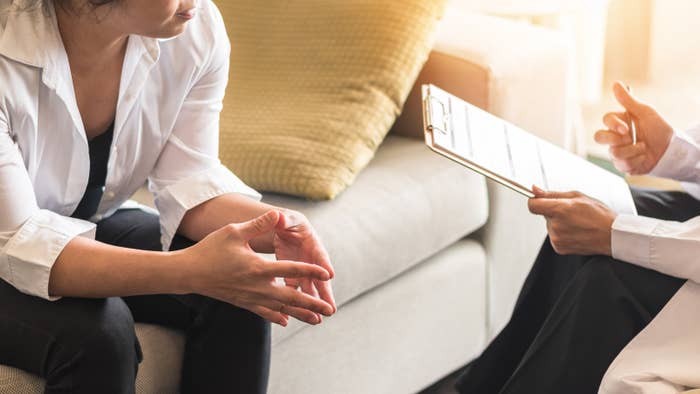 1.
More headspace centres
The government has promised to create 30 new centres for headspace, a service providing counselling and life skills for Australians aged 12-25. This increase, which will cost $111 million, is on top of another headspace expansion announced a few months ago. The two expansions will take us to a total of 145 headspace centres by 2021.
The government has also said it will spend $152 million across all centres to cut waiting times for headspace.
2.
A "new way" of dealing with urgent mental health needs
The budget contains $114.5 million over five years for a trial of eight mental health centres, which a department official said will offer a "new way" of providing treatment. The idea is that the centres will operate like specialist mental health hospitals, offering free treatment with psychologists and nurses on-site. The centres will also be open after hours for people who need urgent treatment.
3.
Preventing Indigenous suicide
The government will also put $5 million towards preventing suicide among Indigenous youth, over four years, starting from 2019. Frydenberg said the measures would include "mentoring and peer support" for Indigenous youth.
The suicide prevention initiatives will be "led by local youth Indigenous leaders" and targeted at remote and regional areas. An official from the Department of Prime Minister and Cabinet said the program was yet to begin and the department did not know who the youth leaders would be.
A recent coronial report into a spate of suicides among Aboriginal youth in remote communities was one factor into the funding decision, the official said, but there were other factors, and the issue had been a concern for some time.
Western Australian coroner Ros Fogliani found earlier this year 12 young Indigenous people had killed themselves and delivered an open finding on the 13th young person. She noted that intergenerational trauma in Aboriginal communities was a factor in the deaths.
4.
Counselling for people who've been through natural disasters
The government already foreshadowed this one, but $5.5 million has been allocated over four years to help communities who've been through natural disaster: floods in Queensland, drought in Victoria and fire in Tasmania. The money will be used for extra counselling, telehealth services and training for doctors.
5.
More money to help new parents
The new Perinatal Mental Health and Wellbeing Program is aimed at helping expectant and new parents' mental health by increasing community awareness of the issues they face, and improving access to mental health support and treatment services. The program will cost $43.9 million over seven years.
6.
Funding psychosis treatment
People aged 12 to 25 can already access a program called Early Psychosis Youth Services that provides access to specialist mental health services — it's being extended for two more years, at a cost of $109.7 million.
7.
Stats, stats, stats
We're getting $15 million worth of stats. The government has pledged the funding over three years to federal body the Australian Institute of Health and Welfare to produce more nationally coordinated data on suicide and self-harm so services and policymakers can respond.
If you or someone you know needs help, you can call Lifeline Australia on 13 11 14 or Beyond Blue Australia on 1300 22 4636.
CORRECTION
Headspace services are available to Australians aged 12 to 25. An earlier version of this post misstated the age range.