3.
Drugs are good and drugs are bad.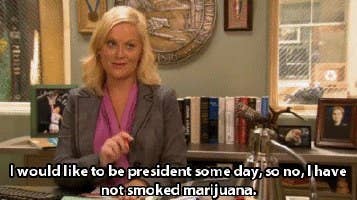 4.
Like the people who like you.
5.
You don't have to get a lot of sleep to be successful, but it definitely helps.
6.
It's okay to accept help when you're vulnerable.
7.
Friends are important.
8.
It's never too late to apologize.
10.
Don't think about the pudding and you might get the pudding.
11.
You don't have to get the pudding to feel like you got the pudding.
12.
We sometimes won't remember important people (or how Amy Poehler forgot she met Seth Meyers before they became friends).
13.
People should hate you.
14.
An entertainment career will be mean to you.
15.
Life holds everyone accountable.