Scroll is a new pop-up store in Melbourne serving ice cream in a style inspired by Thai street vendors that many Aussies have never seen before: all rolled up.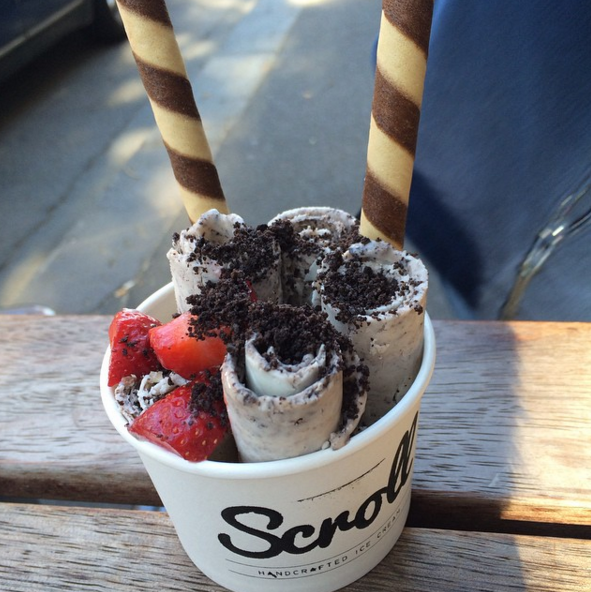 The scrolls are made by pouring a milk and cream base onto cold metal plates (as in -20°C cold). Then, they chop in any add-ins before flattening it out and rolling up the mix. Like this:
Flavours include the Minions inspired BANANAA.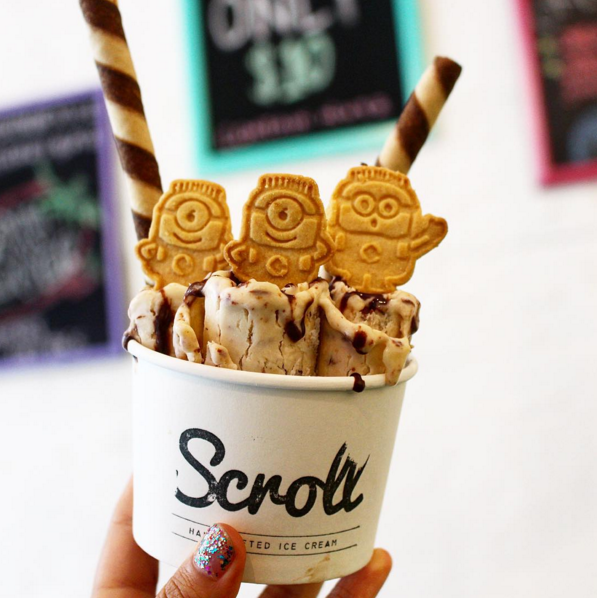 New York Cheesecake is made with an entire slice of cheesecake.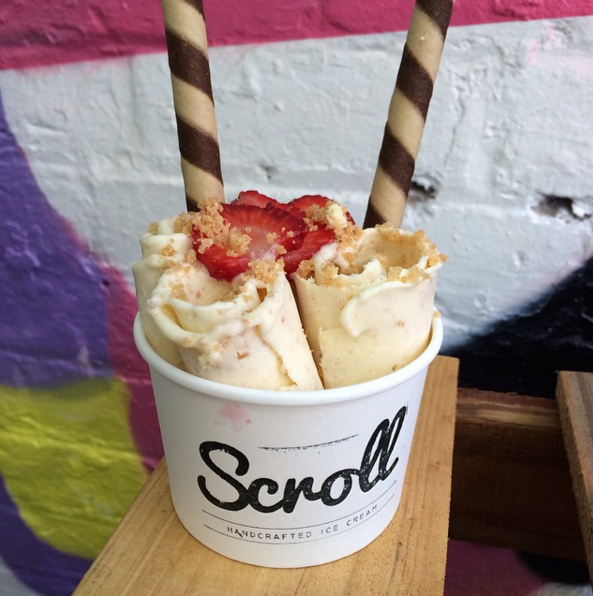 While Nutter Butter is a genius combination of Tim Tams, Nutella and peanut butter.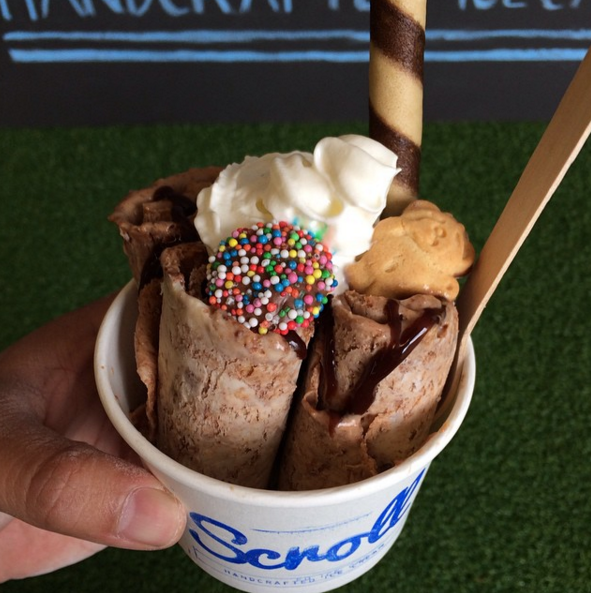 The adorable interiors basically command you to photograph your order.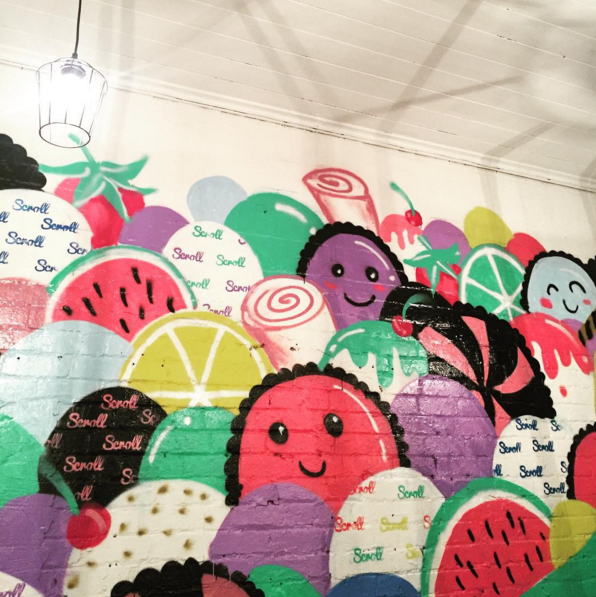 There are also vegan options made with a coconut cream base.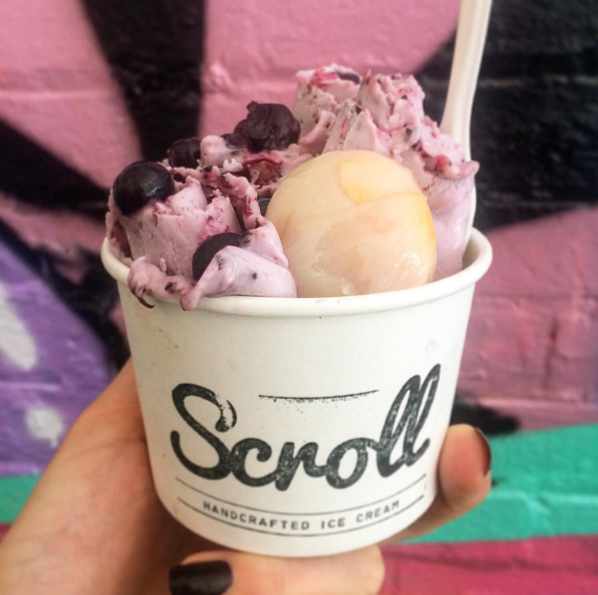 There's even a "post-workout" option, where protein powder is blended into your ice cream scrolls.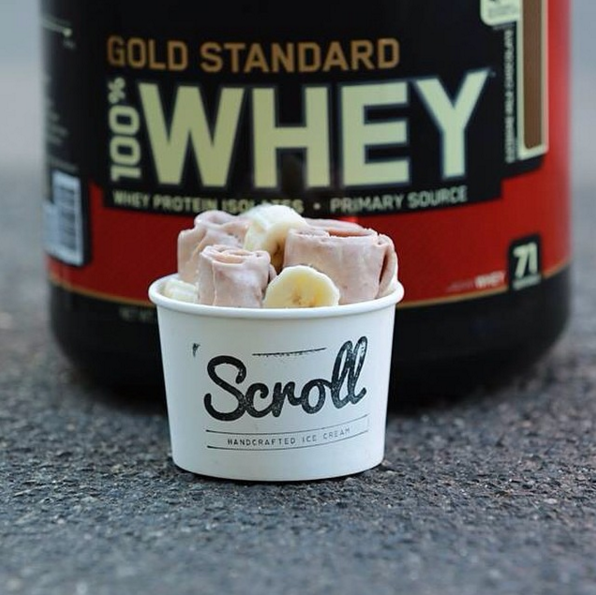 The Scroll pop-up is located at 190 High St in Windsor, and is set to stay until February 2016.