Look At This Ginormous Ball Of Fried Nutella Ice Cream
Holy shitballs.
by
,
If you've ever wanted to eat a big, battered, deep-fried 1.25 litre ball of Nutella ice cream, Sydney cafe chain Piccolo Me have you covered.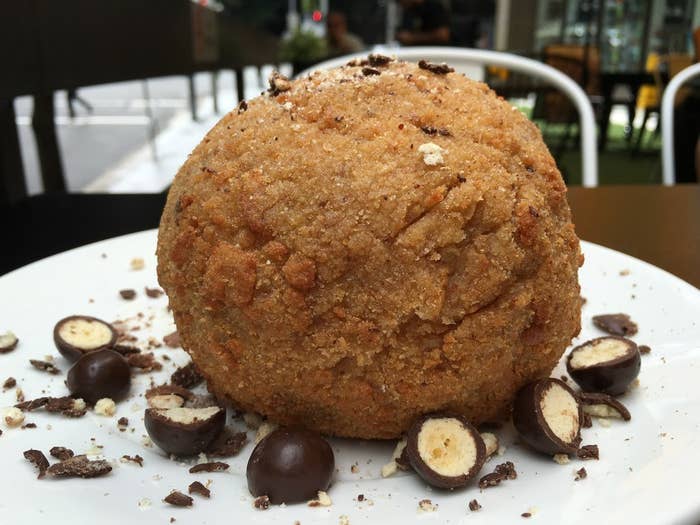 To give you an idea of how massive this thing is, 1.25L is the equivalent to approximately 13.5 Macca's soft serves.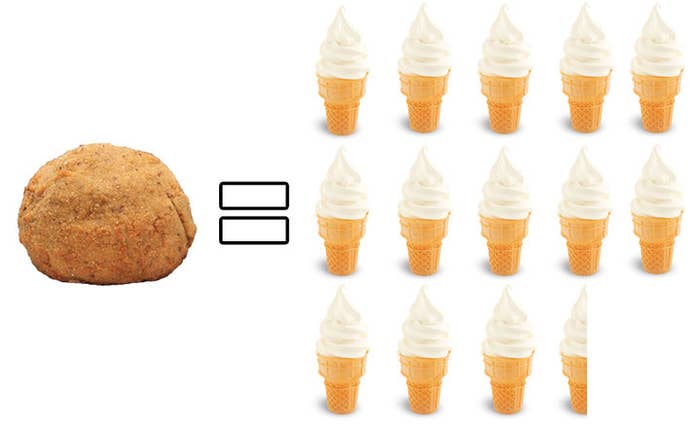 The ball is served with crushed maltesers and warm salted caramel sauce.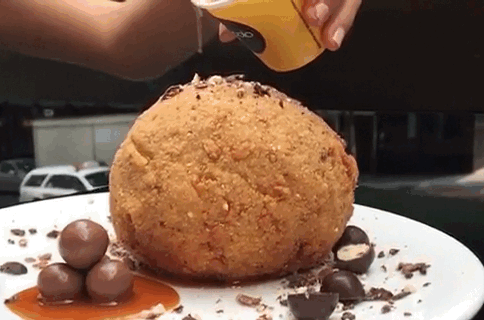 The thick, spongy coating tastes kind of like a doughnut, and actually prevents the whole thing from being too sickly sweet.
Then, you dig right in. Roy recommends sharing between a minimum of four people, and you can see why.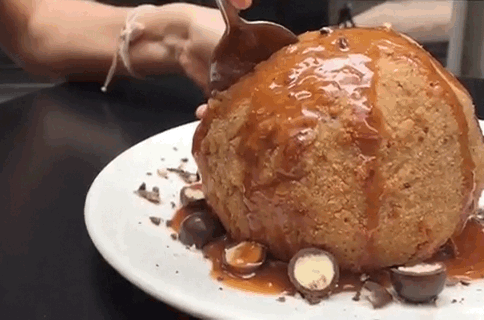 The only people who know how to make the balls are Roy and his chef. Roy has no formal kitchen training but lives by the motto: "If you can't do it, learn how to do it".
They take two days to set completely.
Nutella is the signature ingredient on Piccolo Me's menu. They buy it in three kilogram buckets, equivalent to four of those hefty 750 gram jars.
The giant Nutella fried ice cream ball will be sold from Monday January 25 for $30.
Expect this one to be well documented.