Recently, I did post about characters that were unnecessarily killed off for shock value in the last few episodes of shows, and the BuzzFeed Community had a ton of thoughts. Here are some more submissions that were too good not to make a post out of!
WARNING: Spoilers ahead!
1.
On The 100, when Clarke shot Bellamy in the fourth-to-last episode: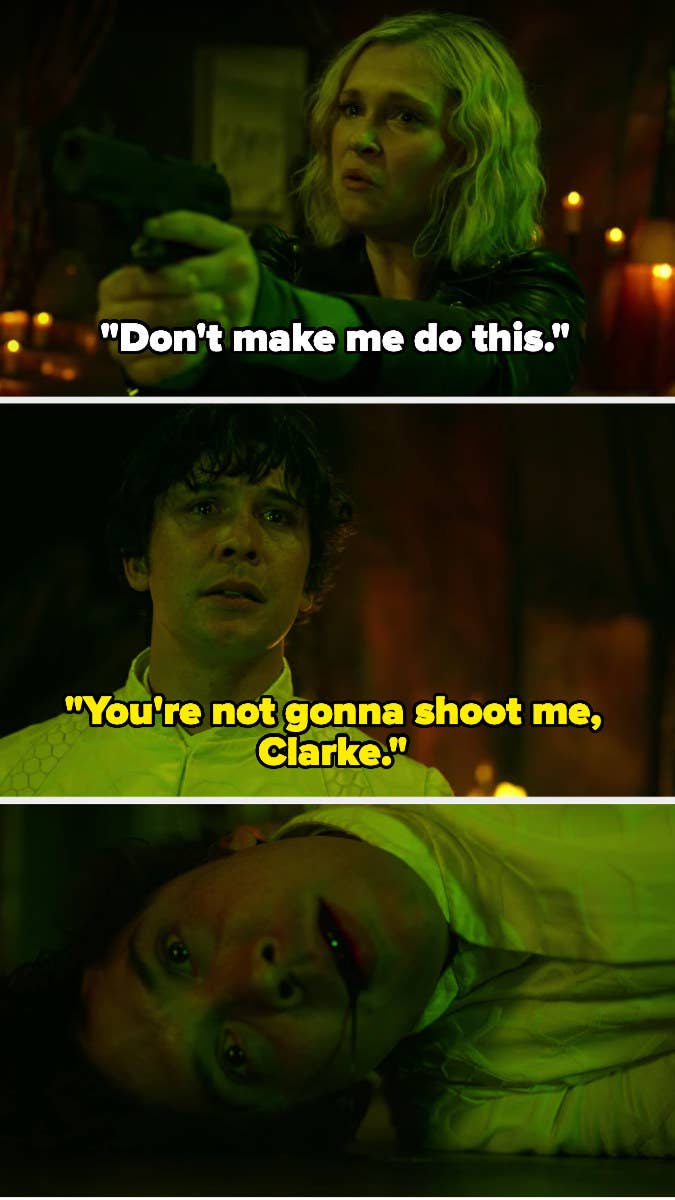 2.
On Torchwood, when Ianto died in Jack's arms in the last few episodes: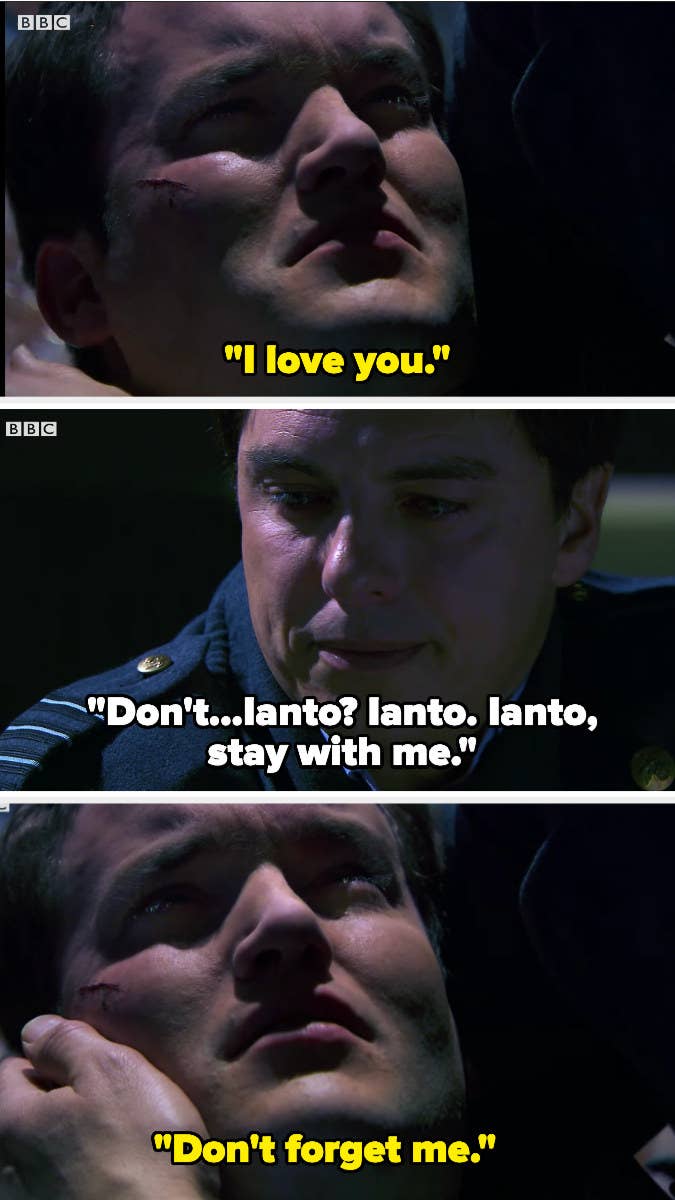 3.
On Dexter, when Dexter unplugged Deb's life support after she was shot and then dropped her body in the sea: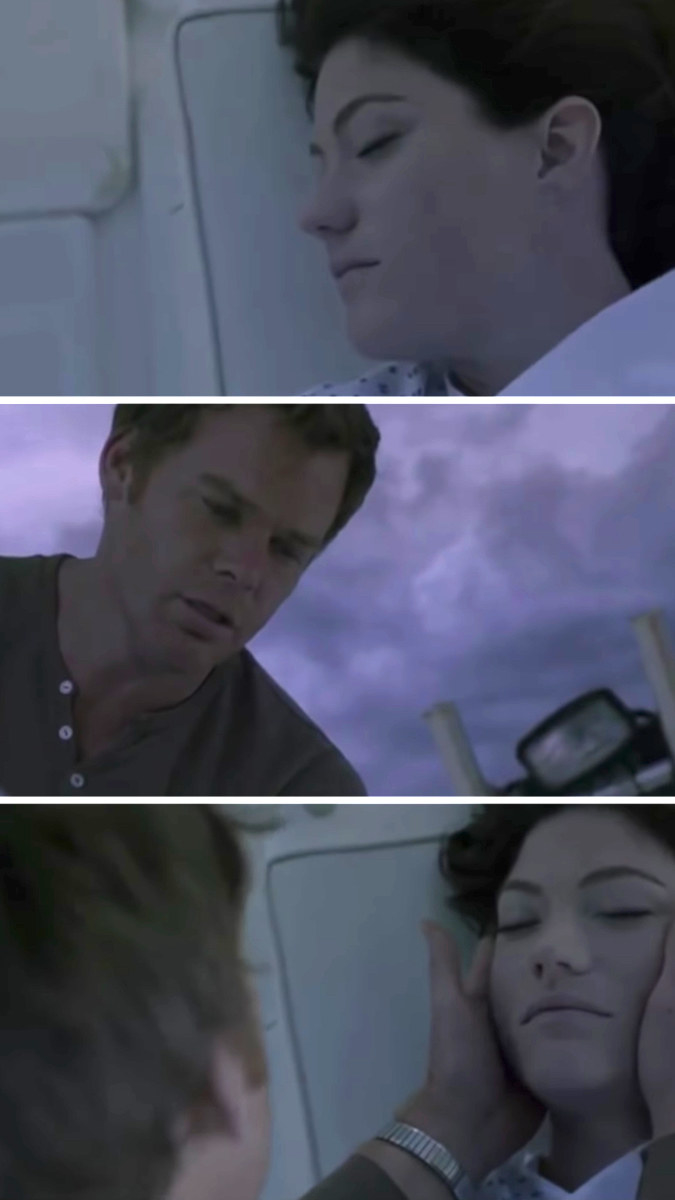 4.
On The Originals, when Hayley died protecting Hope: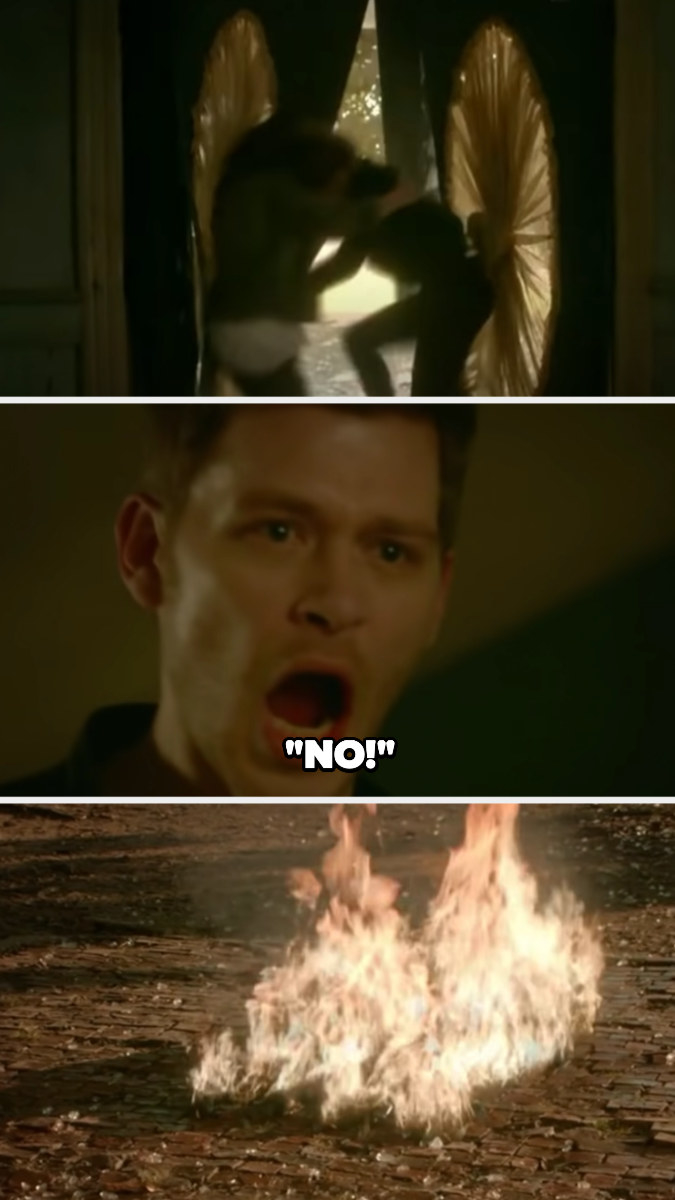 5.
Also on The Originals, when Klaus and Elijah killed each other in the last moments, leaving Hope with no family left: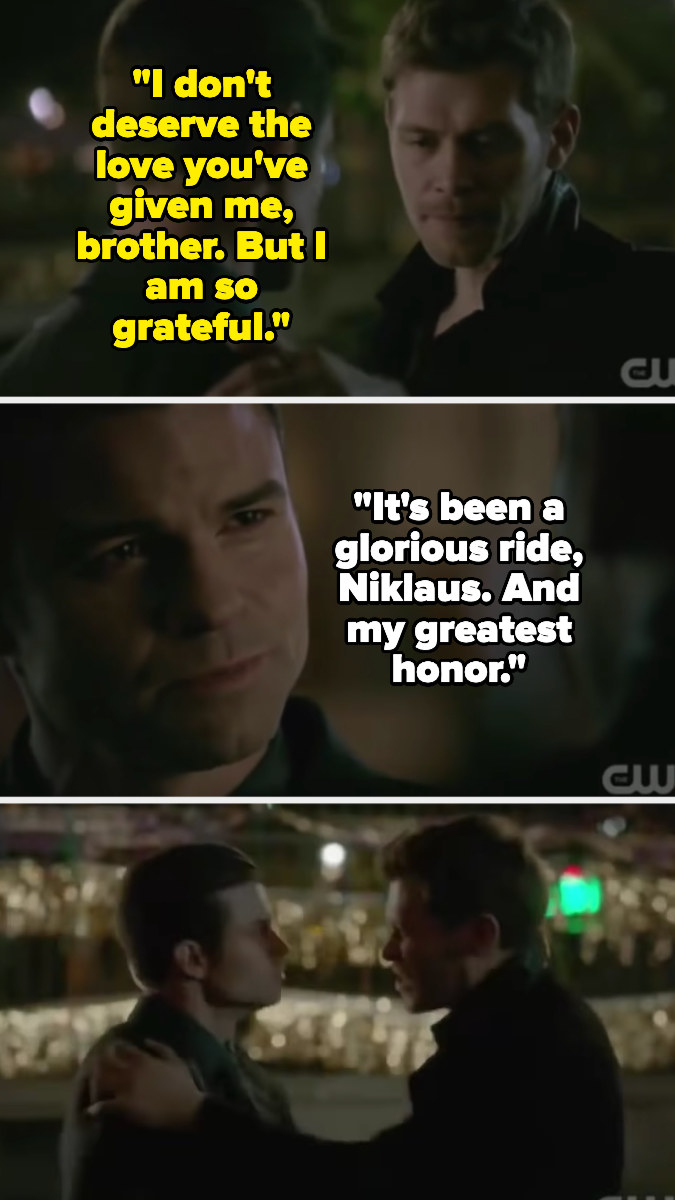 6.
On Skins, when Chris died in the last episode of Generation 1 after it seemed like he'd be okay: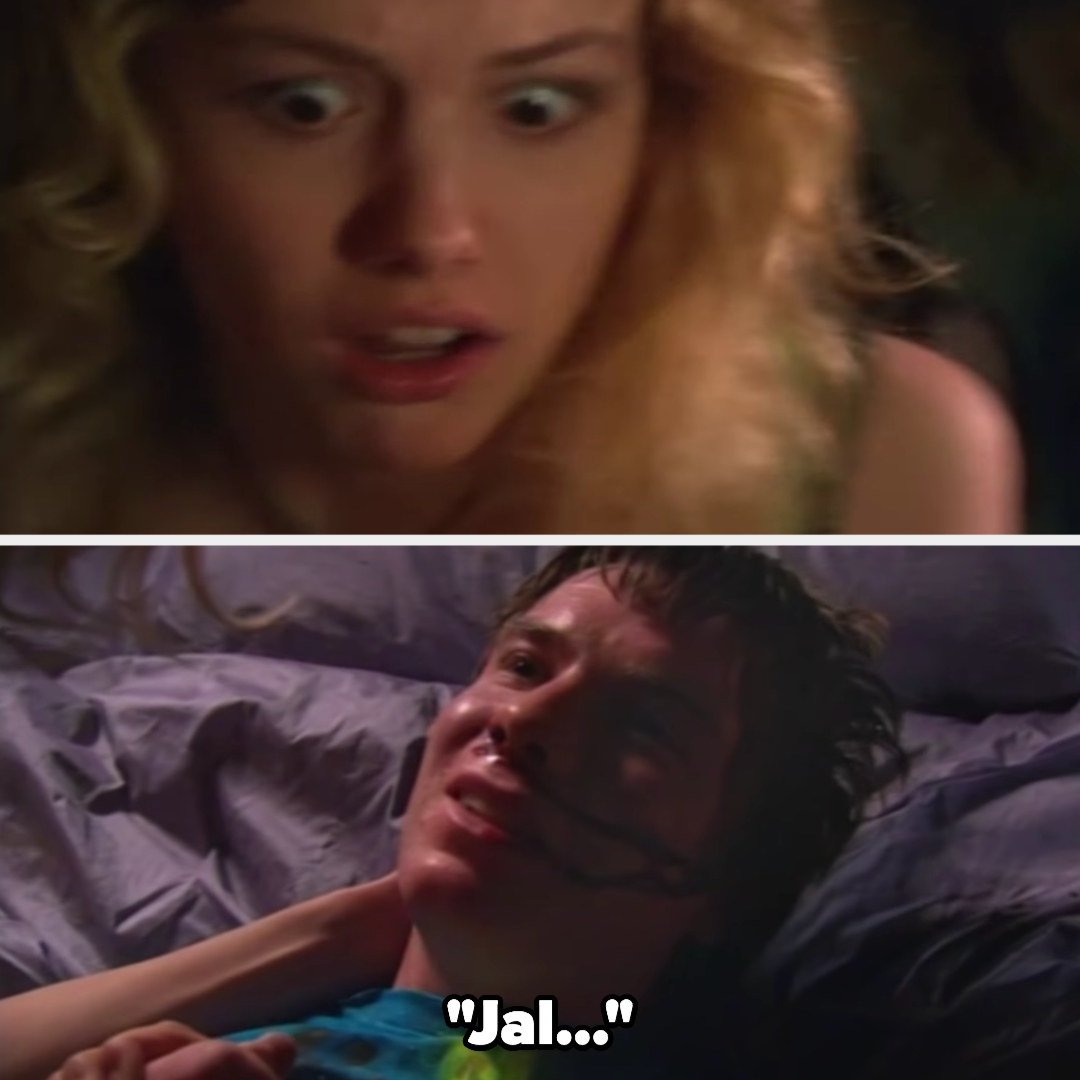 7.
On The Vampire Diaries, when Stefan died literally hours after marrying Caroline: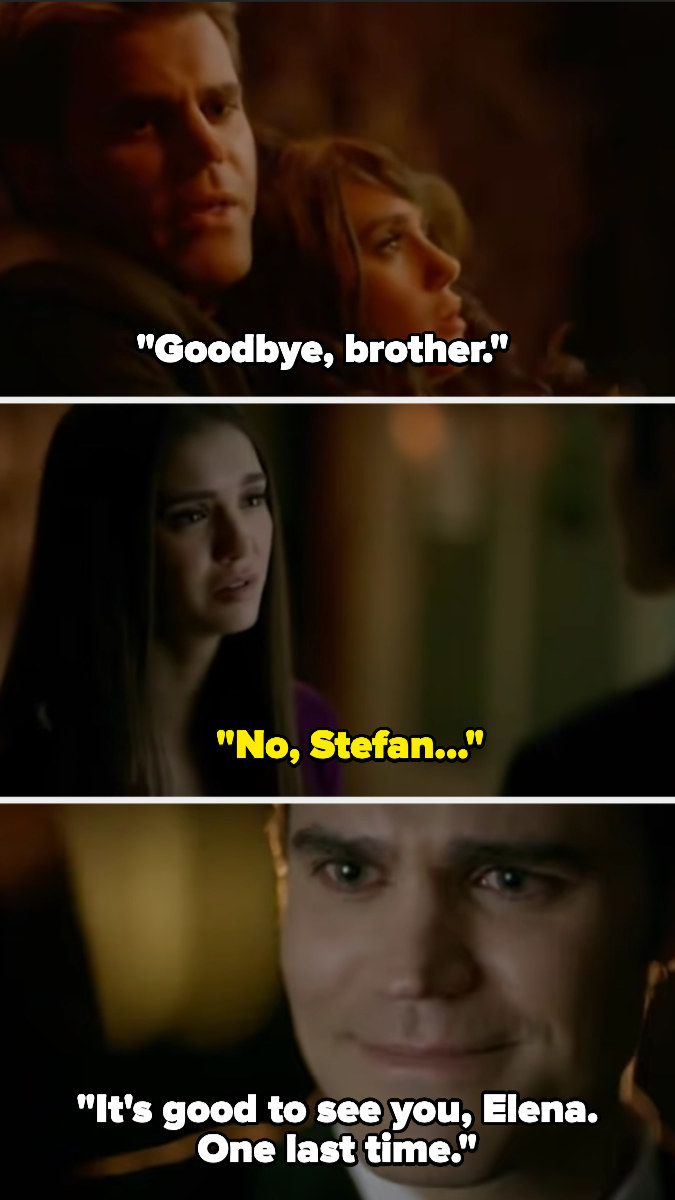 8.
On Game of Thrones, when Theon died defending Bran after going through arguably the worst treatment in the series: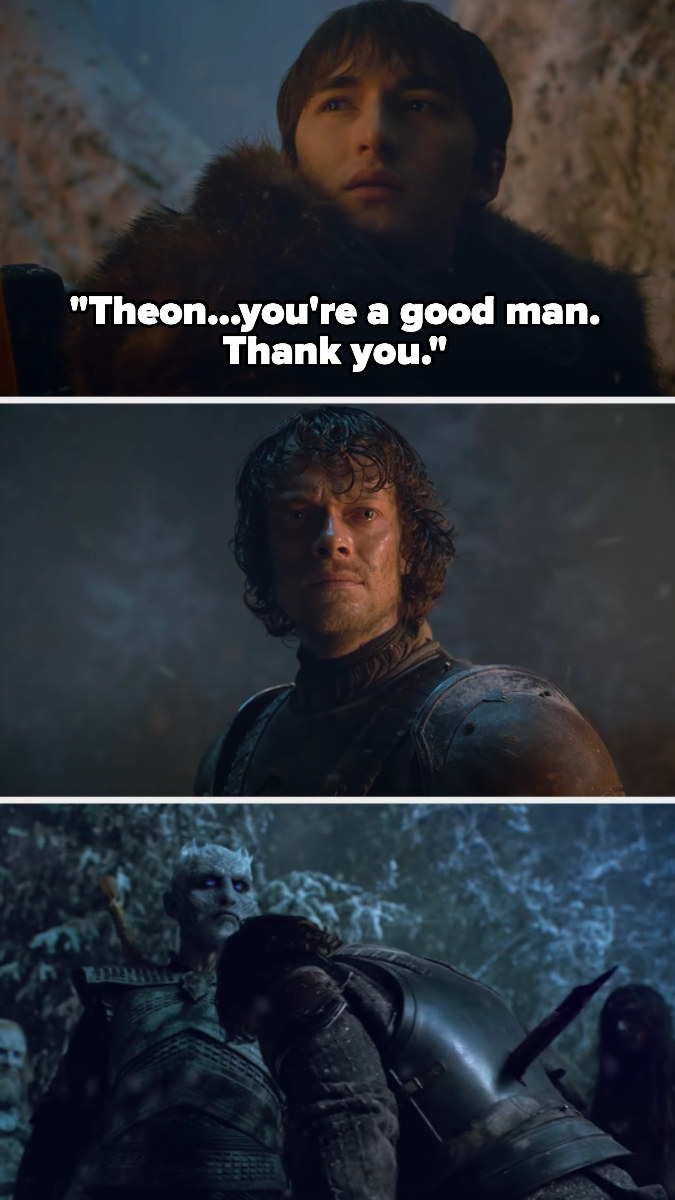 9.
On Dawson's Creek, when Jen died of a fatal heart condition in the finale, leaving behind her 1-year-old daughter and grandmother with cancer: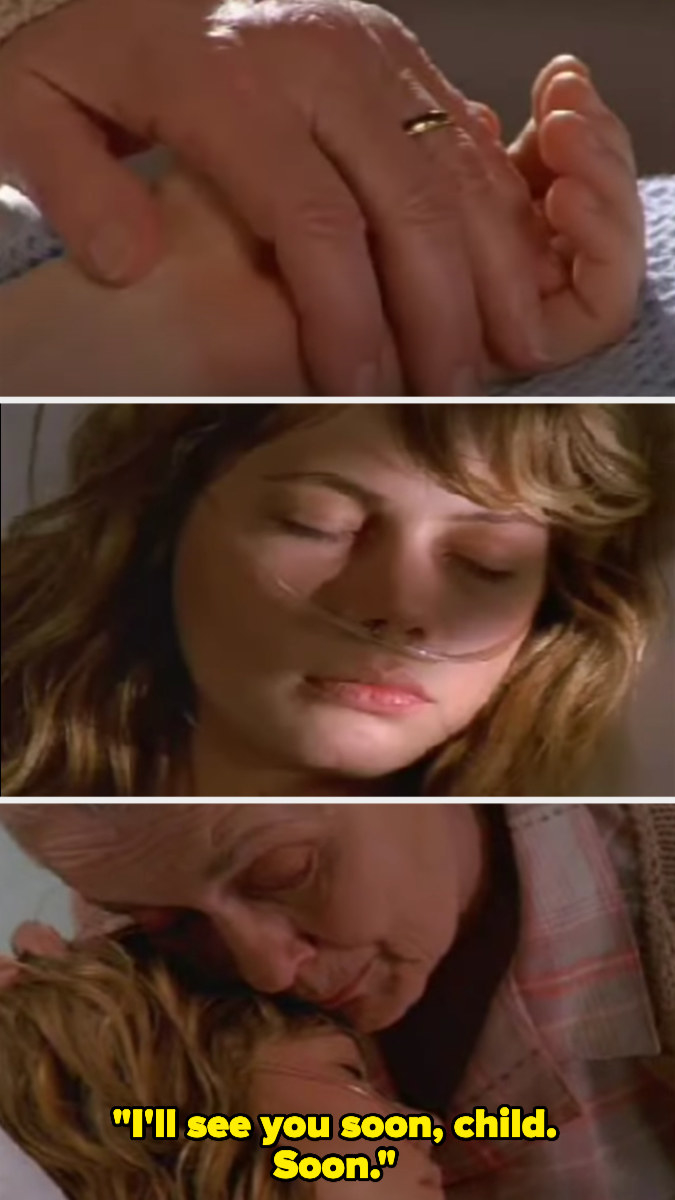 10.
On How I Met Your Mother, when Tracy was revealed to have died in the finale and it turned out the whole show was a buildup to Ted and Robin being together: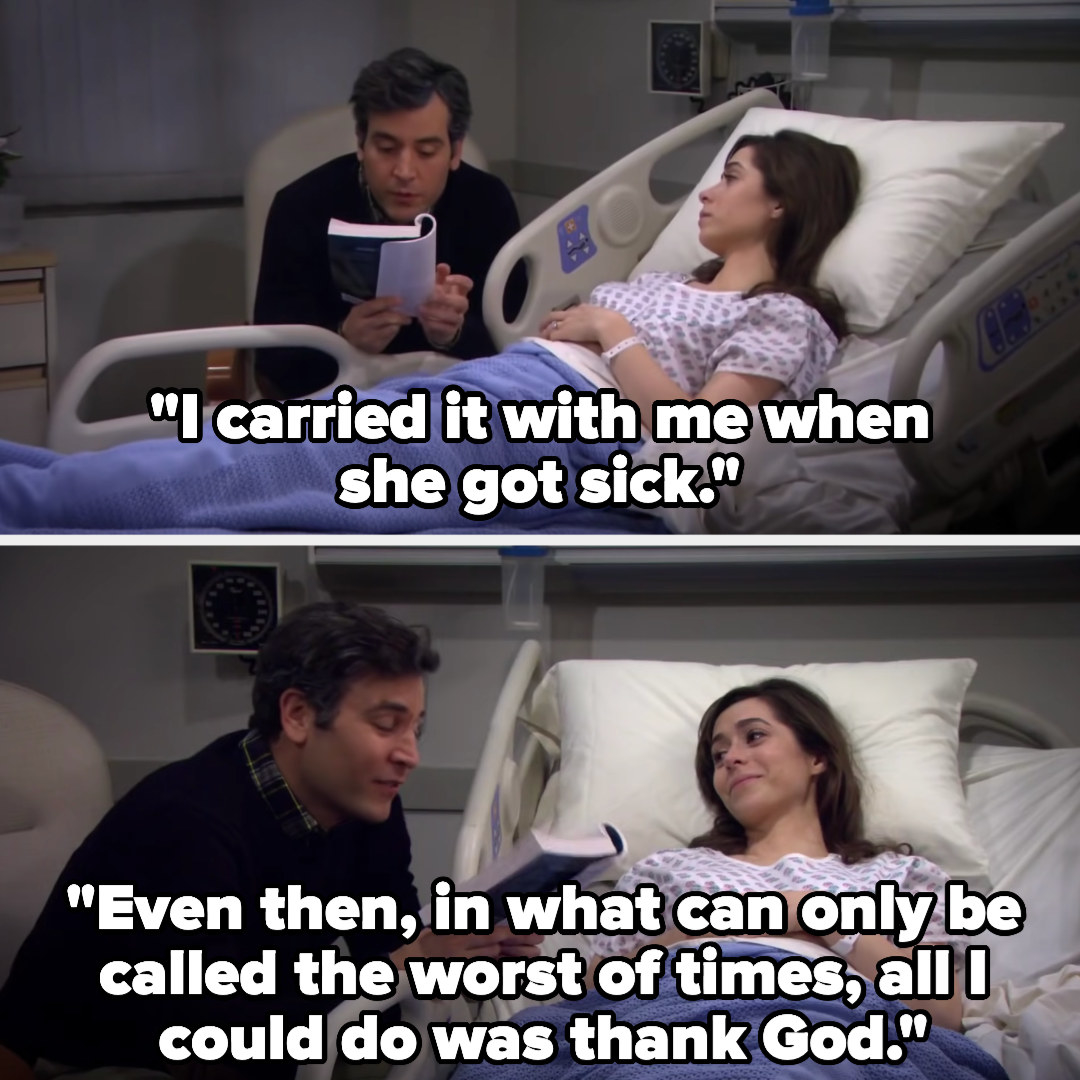 11.
On Veronica Mars, when Logan's car exploded in the last minutes of the series finale: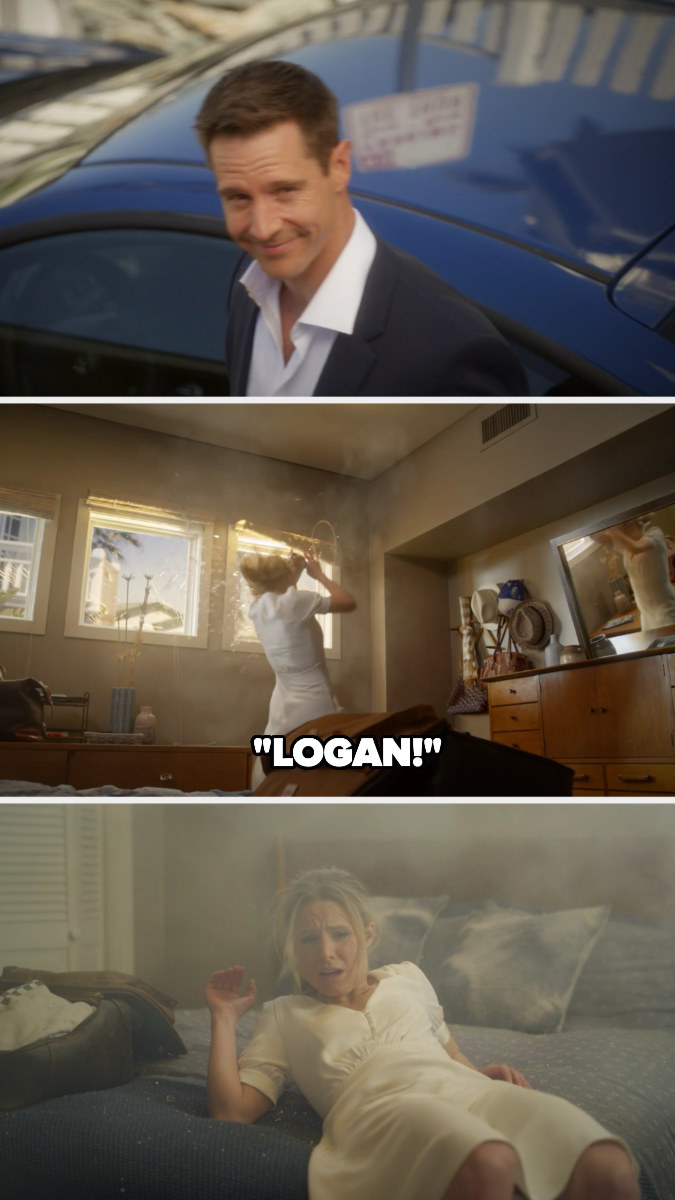 12.
On Desperate Housewives, when Mike was shot in front of Susan: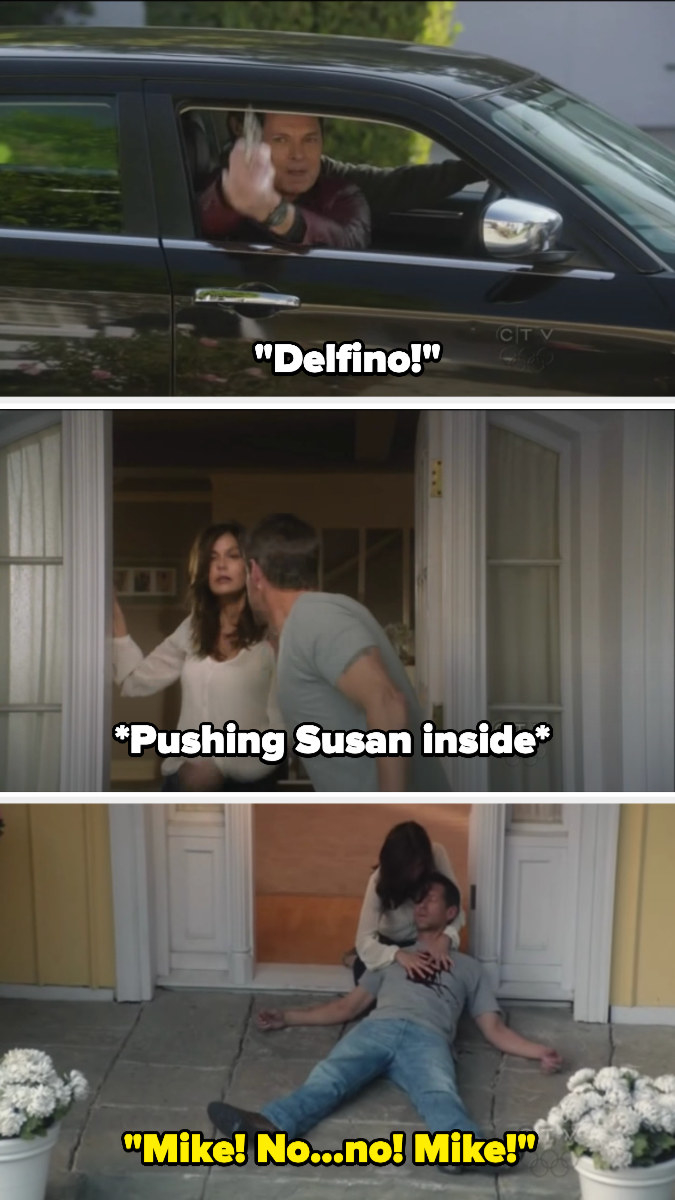 13.
On Six Feet Under, when Nate died from a brain hemorrhage after being told he would recover: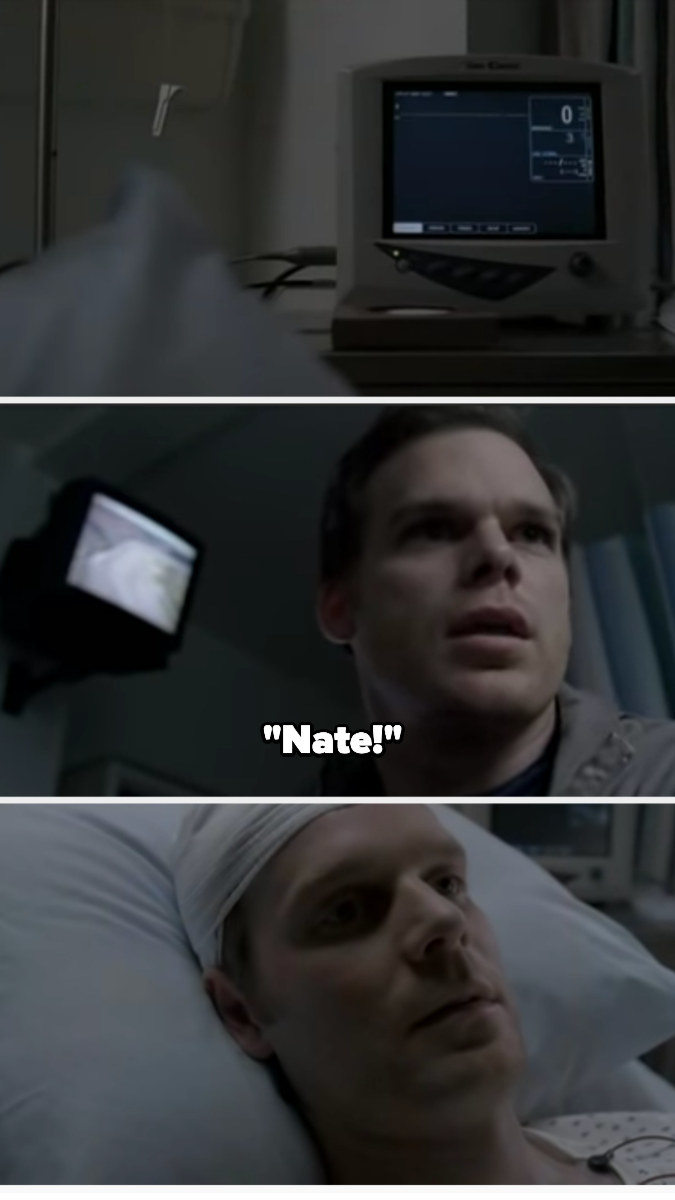 14.
On True Blood, when Tara was killed offscreen: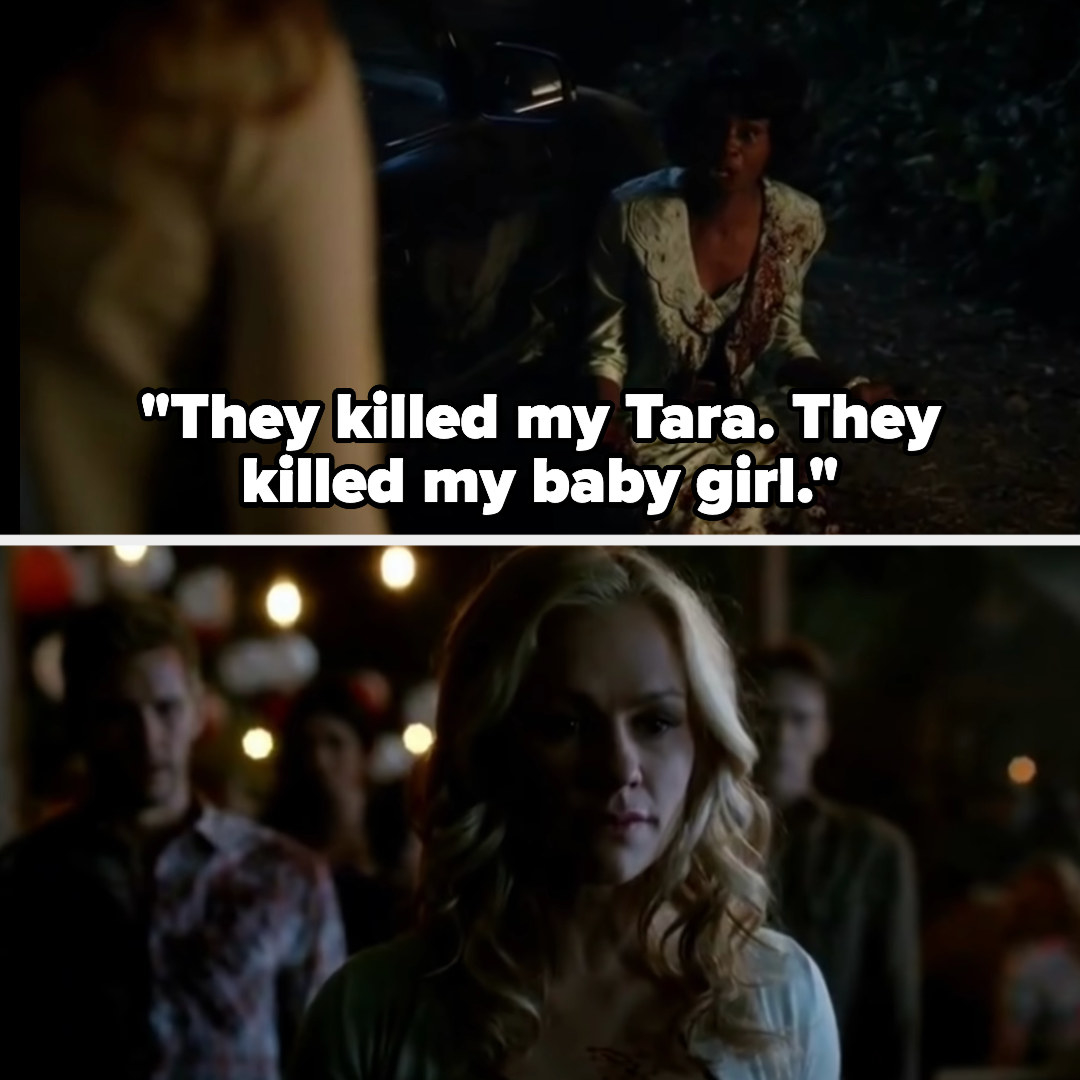 15.
On The League, when Sofia died suddenly after plastic surgery went wrong: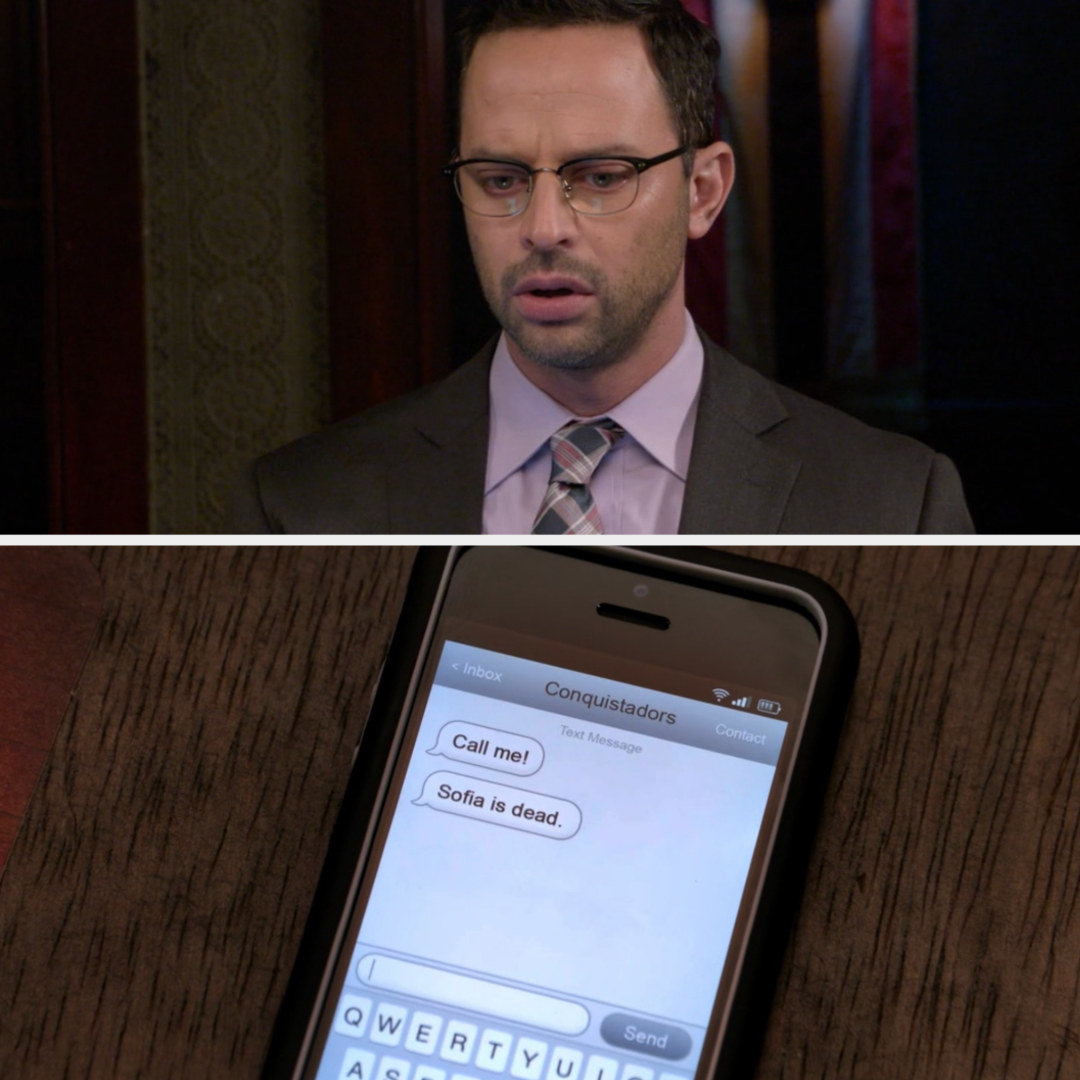 16.
On Bones, when Max died in front of his daughter: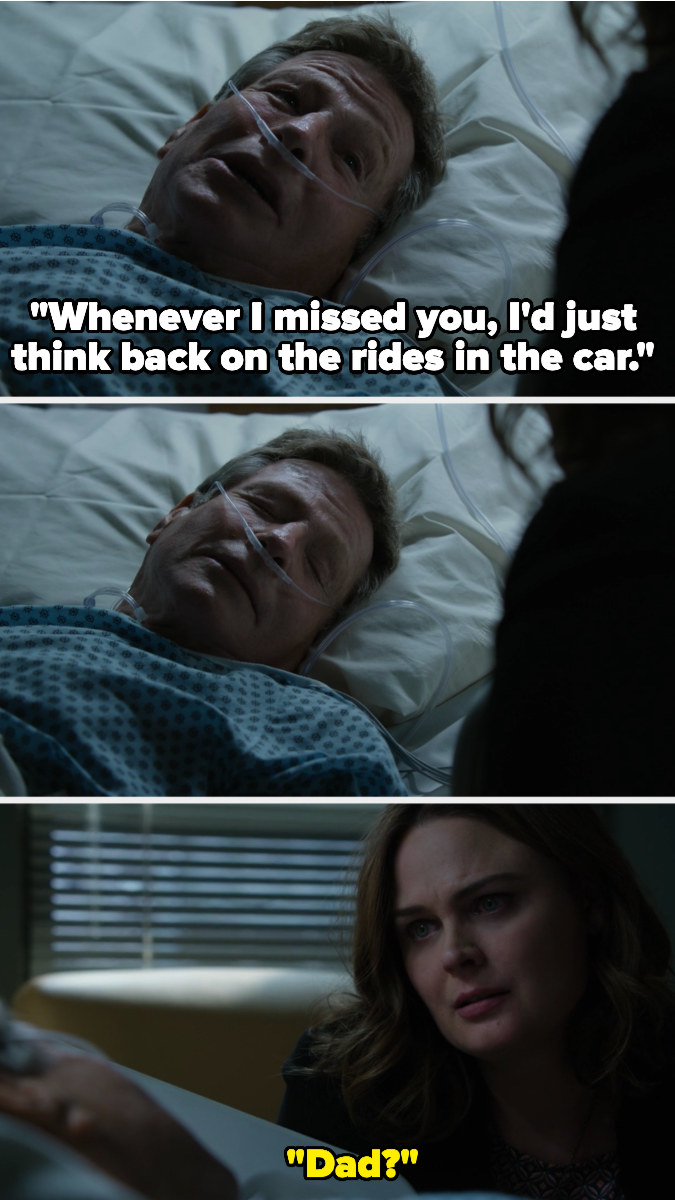 17.
And finally, on Smash, when Kyle was hit by a car in the last second of an episode: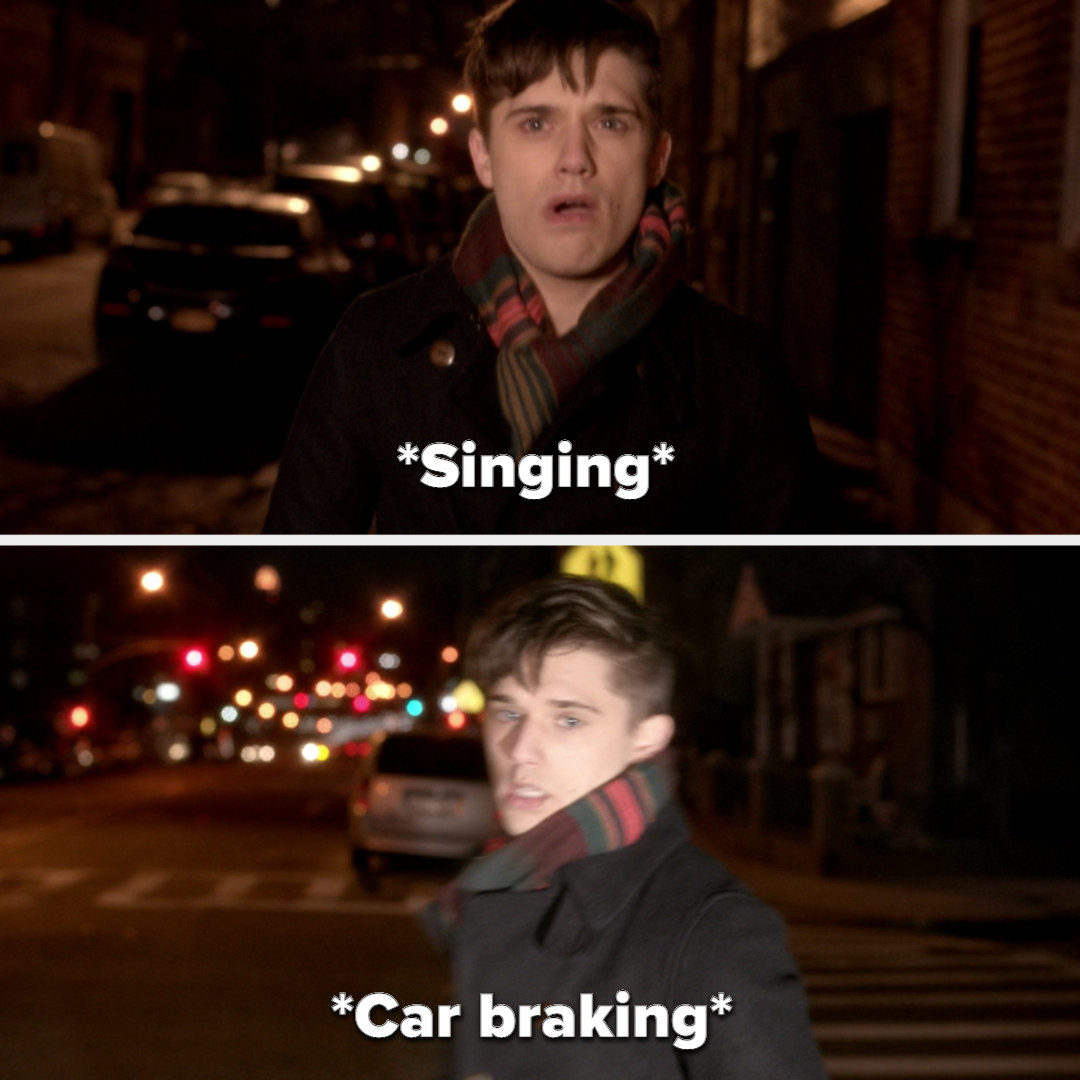 If you've got any more for us, let us know in the comments! Meanwhile I'll just be sitting here staring at this list like: