A while back, we asked the BuzzFeed Community to share the saddest underrated TV scenes, and a bunch of people nominated some great monologues. Here are some of the best that were submitted!
2.
On Doctor Who, when Amy realizes that nothing they'd done would make a difference for Van Gogh: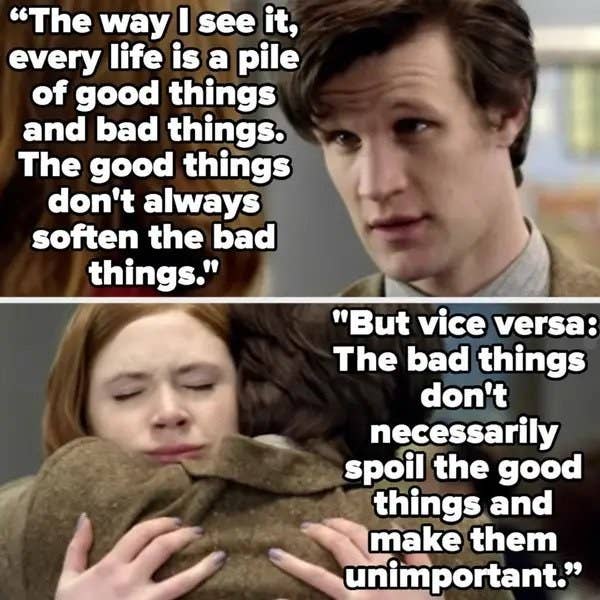 4.
On Fleabag, when Fleabag "confessed" to the priest:

7.
On Buffy the Vampire Slayer, when Buffy finally broke down in front of Dawn after their mom died: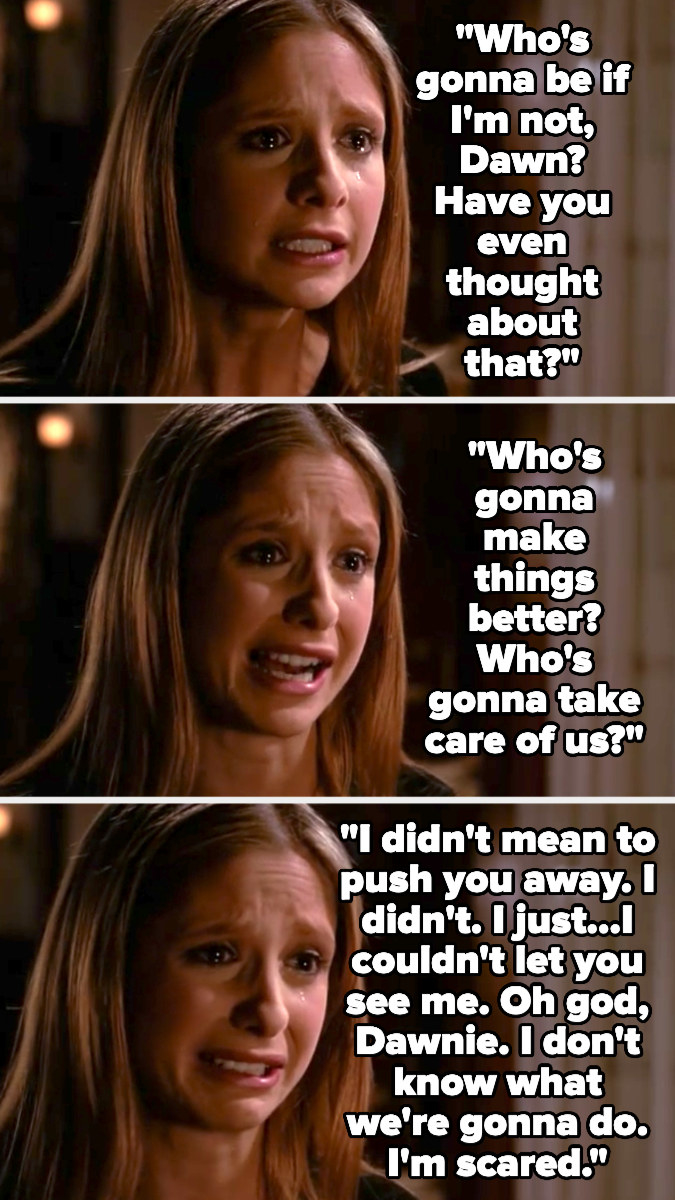 8.
On Teen Wolf, when Stiles convinced Scott not to kill himself and called Scott his brother: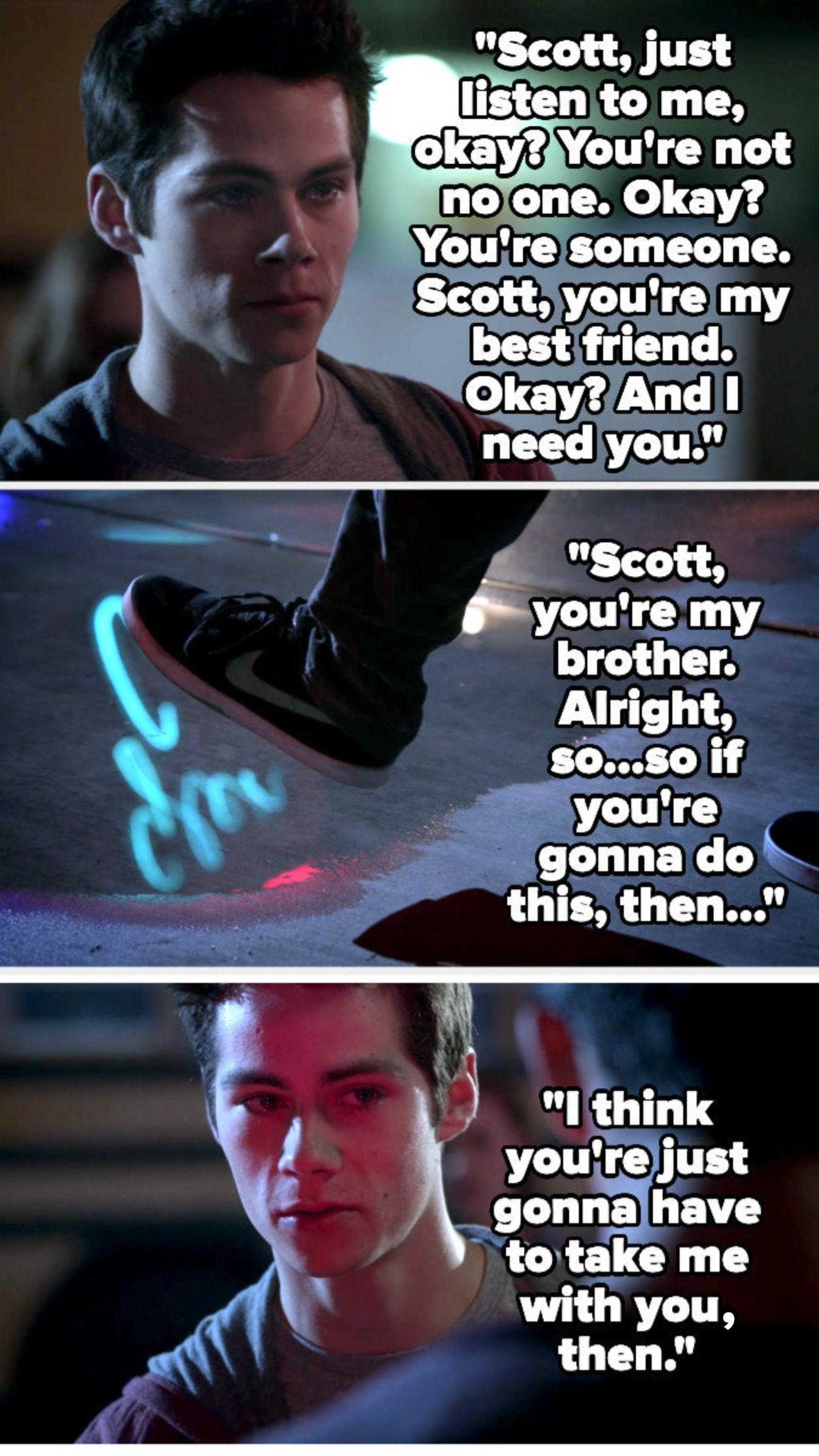 9.
On This Is Us, when Kevin broke down on his old high school football field: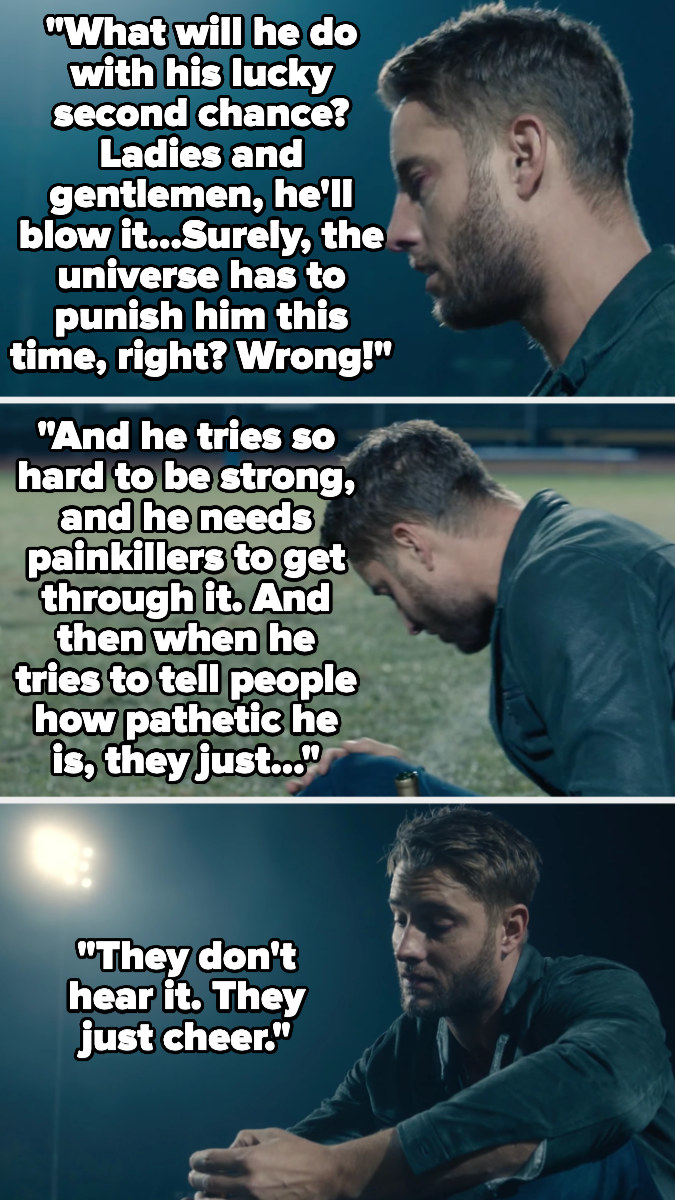 10.
On The Vampire Diaries, when Bonnie stopped Damon before he desiccated in a coffin for 60 years and told him how she felt about him not even saying goodbye:

11.
On Shameless, when Fiona told her mother how she's had to raise her siblings and how well they were doing without her: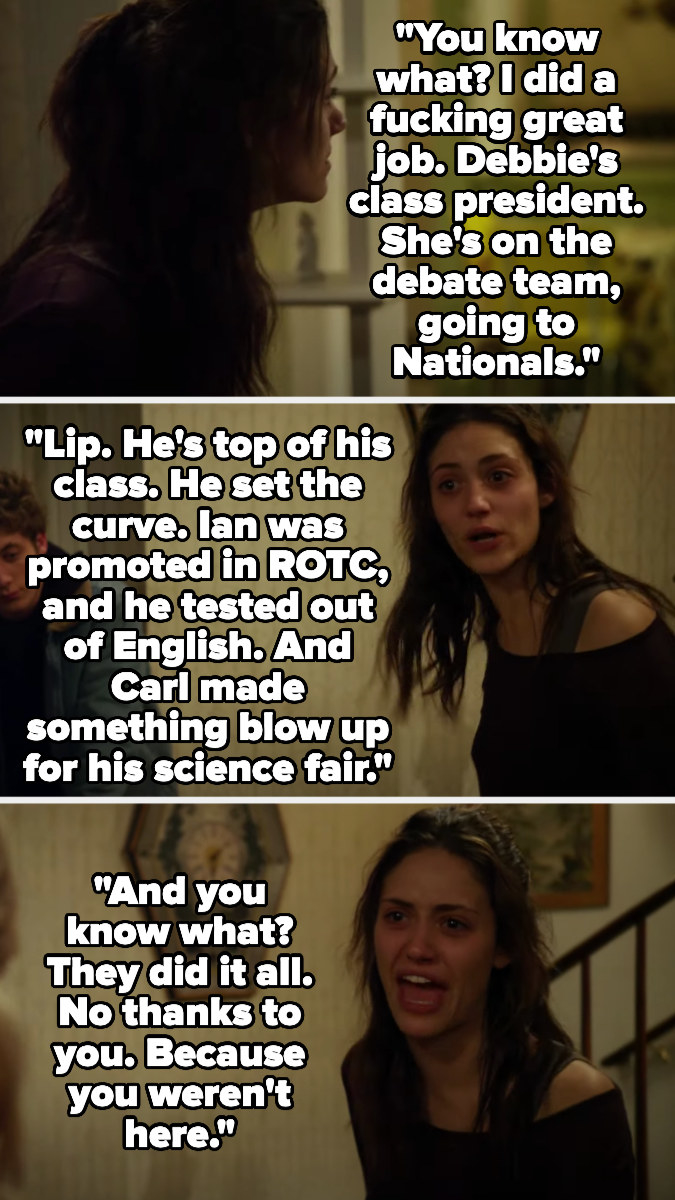 12.
On The Good Place, when Chidi told Eleanor a Buddhist belief about death as he said goodbye to her forever: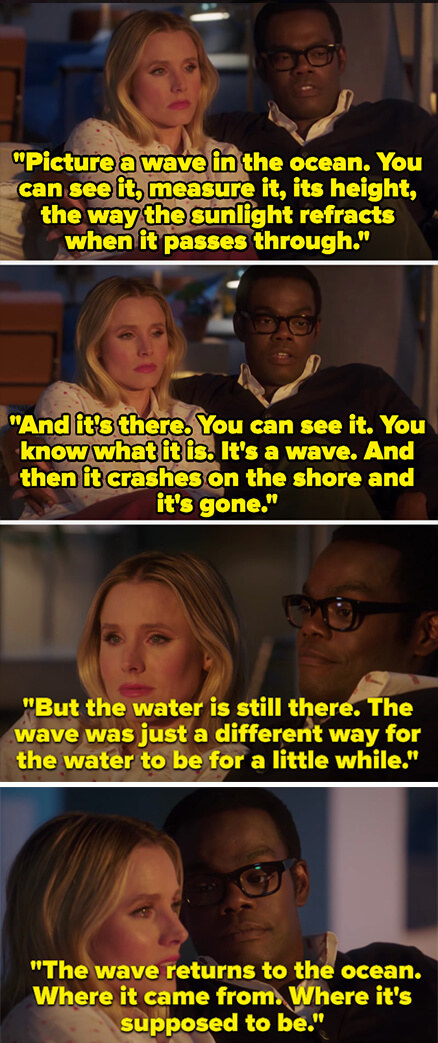 13.
On WandaVision, when Vision comforted Wanda after Pietro's death: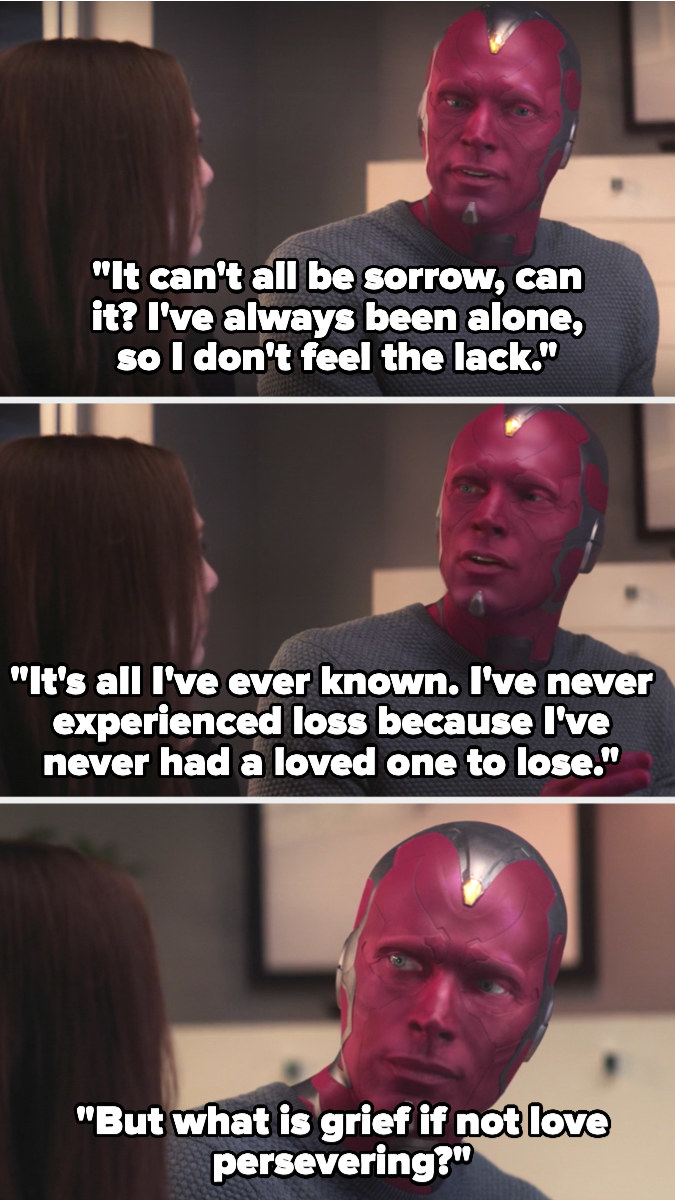 14.
On The 100, when Clarke and Bellamy watched the tape Monty had left behind for them: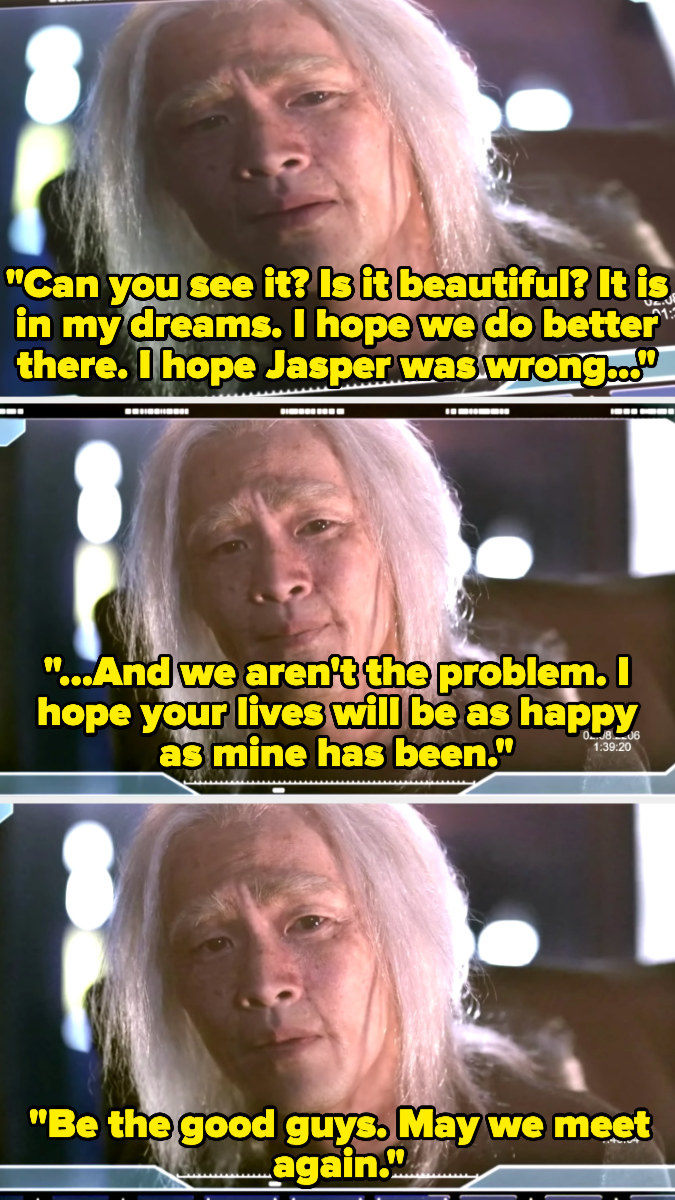 15.
On Buffy the Vampire Slayer, when Anya had trouble conceiving of death after Joyce died: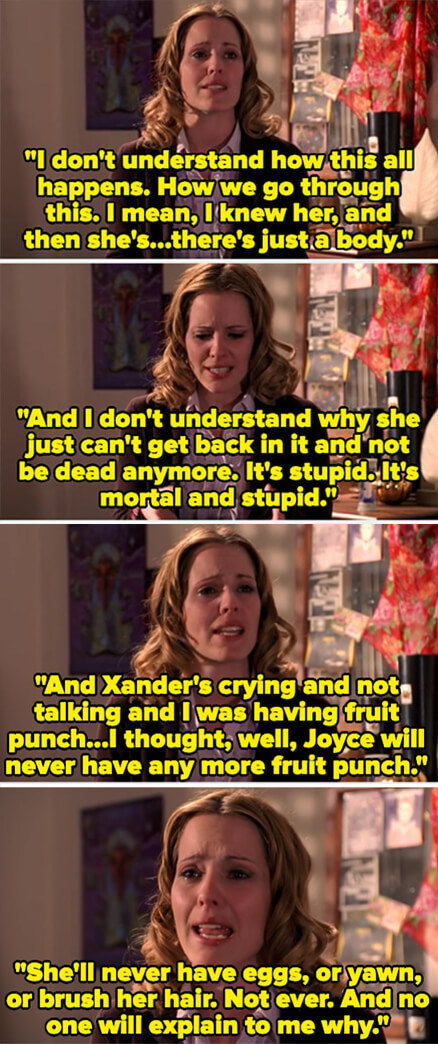 16.
On Killing Eve, when Villanelle talked about not feeling anything: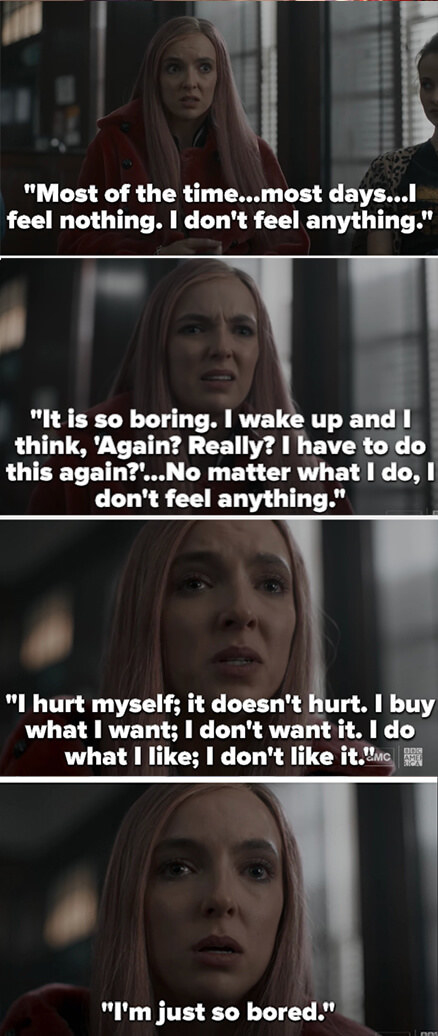 17.
On Shameless, when Monica died and Fiona told Frank that she was never there: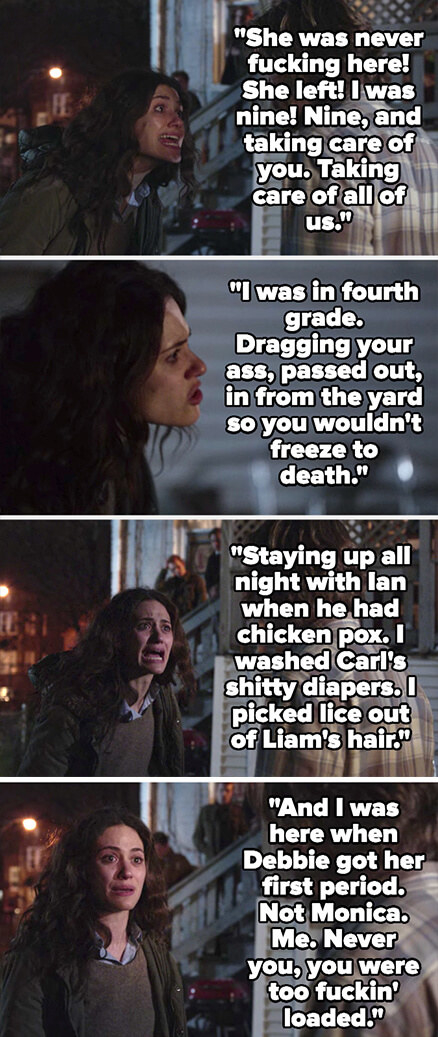 18.
On This Is Us, when Kate got upset about the police killings of Black men and Randall talked about how exhausted he was: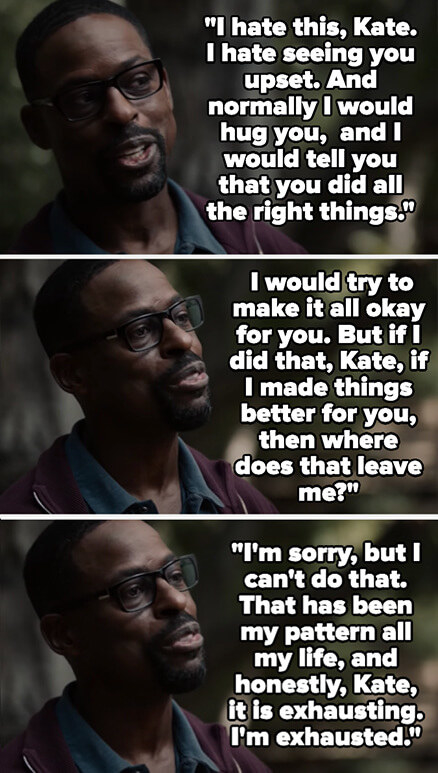 19.
On Sherlock, when John talked to Sherlock's headstone:

20.
On The Vampire Diaries, when Damon talked to Alaric's headstone: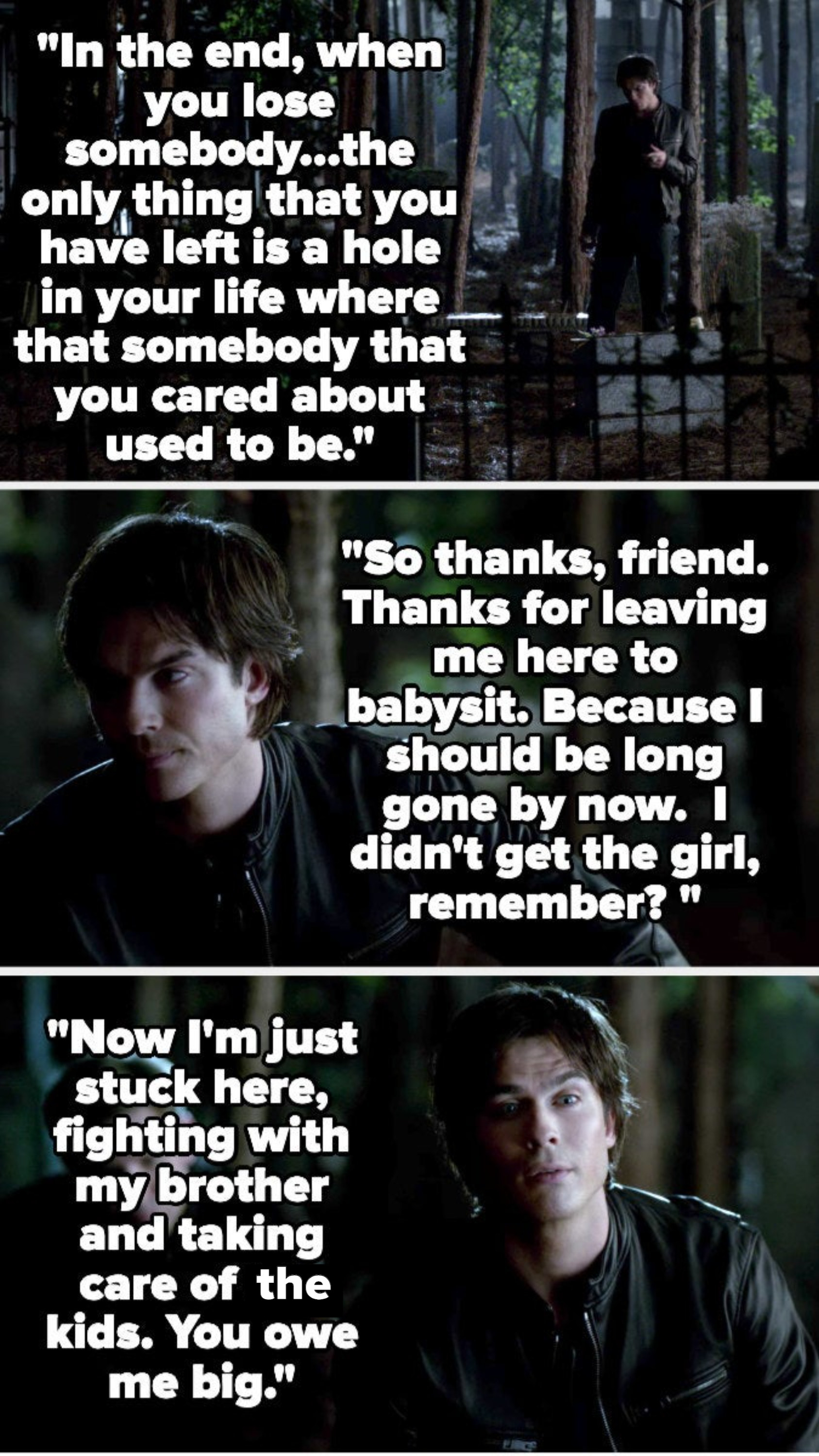 21.
On Grey's Anatomy, when Bailey broke down to Derek after operating on her former high school crush: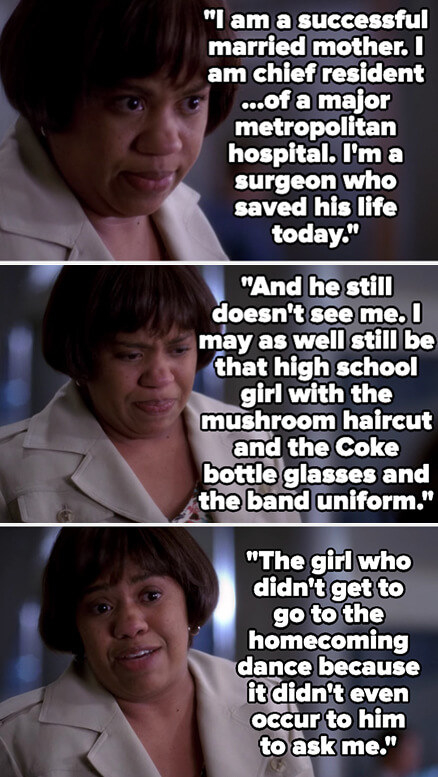 22.
And finally, on M*A*S*H, when Margaret confronted the nurses: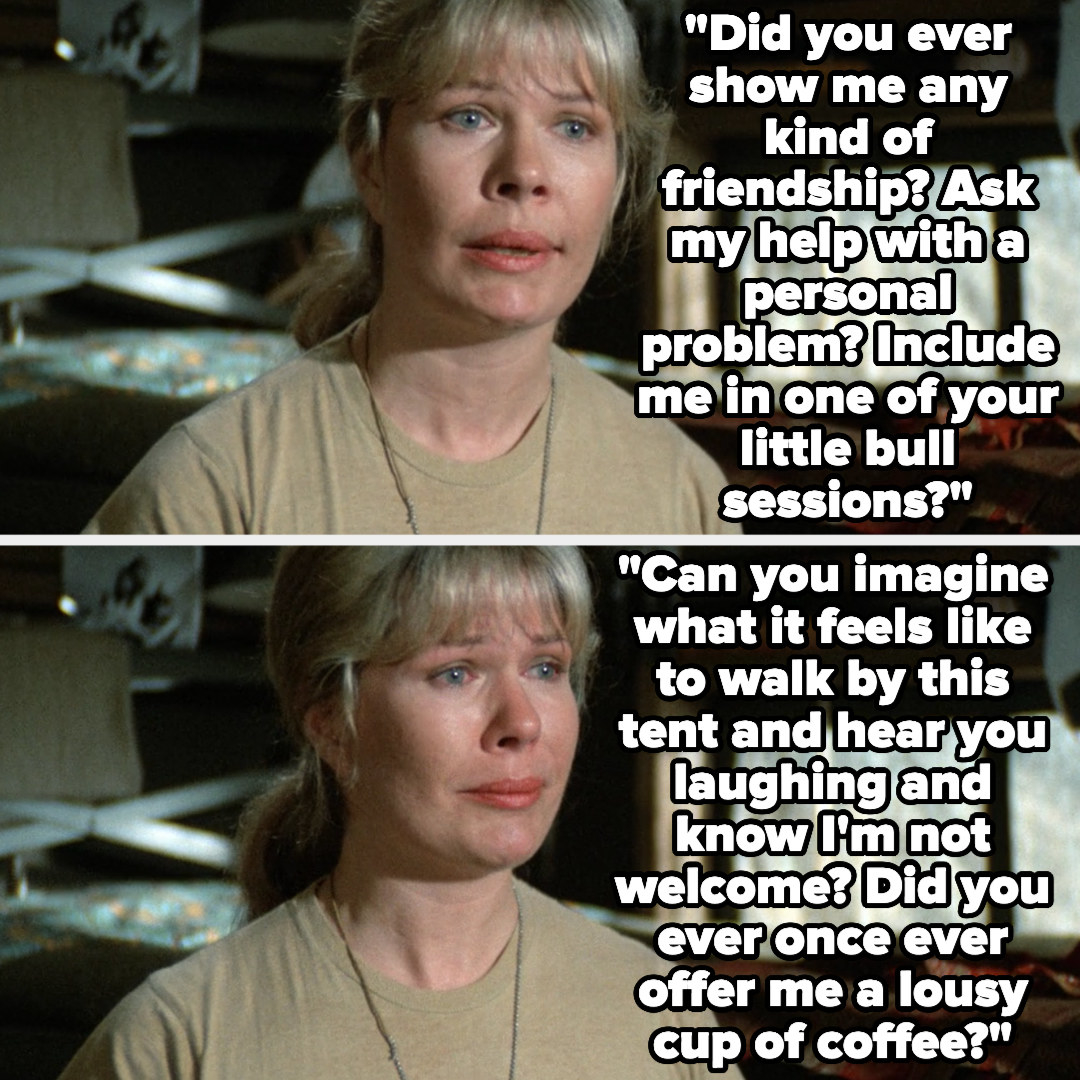 Got any other heartbreaking monologues that didn't make the list? Let us know in the comments below!
Submissions have been edited for length/clarity.