So, if you know me, you know I'm a big ol' fluff ball.
I adore TV couples like they're my friends and family, and so, when they get together or have a significant moment, I will literally start crying and/or cheering.
Here are just a few of my favorite TV couple moments that made me do a happy little dance in my apartment!
1.
When Chidi kissed Eleanor in the Season 2 finale of The Good Place:
2.
When Nathan and Haley reunited after he was kidnapped on One Tree Hill: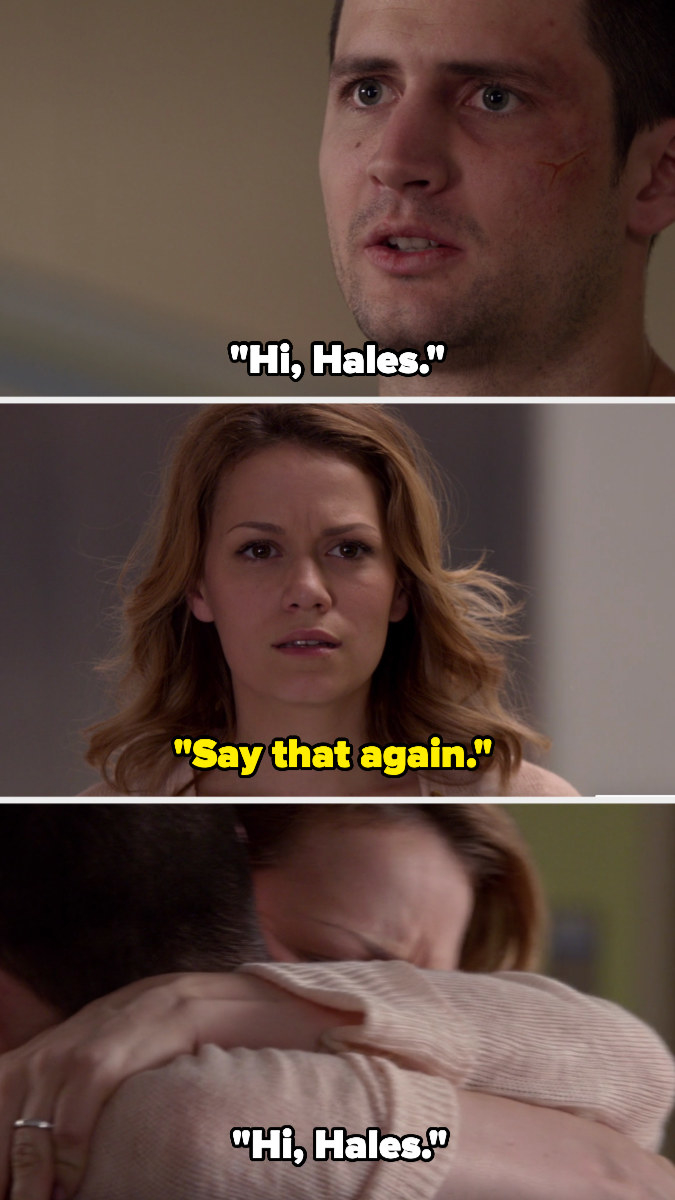 3.
When Lydia FINALLY got Stiles back and they kissed on Teen Wolf:
4.
When Penny and Desmond finally reunited over the phone on Lost:

5.
When Nick and Jess *finally* kissed on New Girl:
6.
And Damon and Elena shared their first ~official~ kiss on The Vampire Diaries: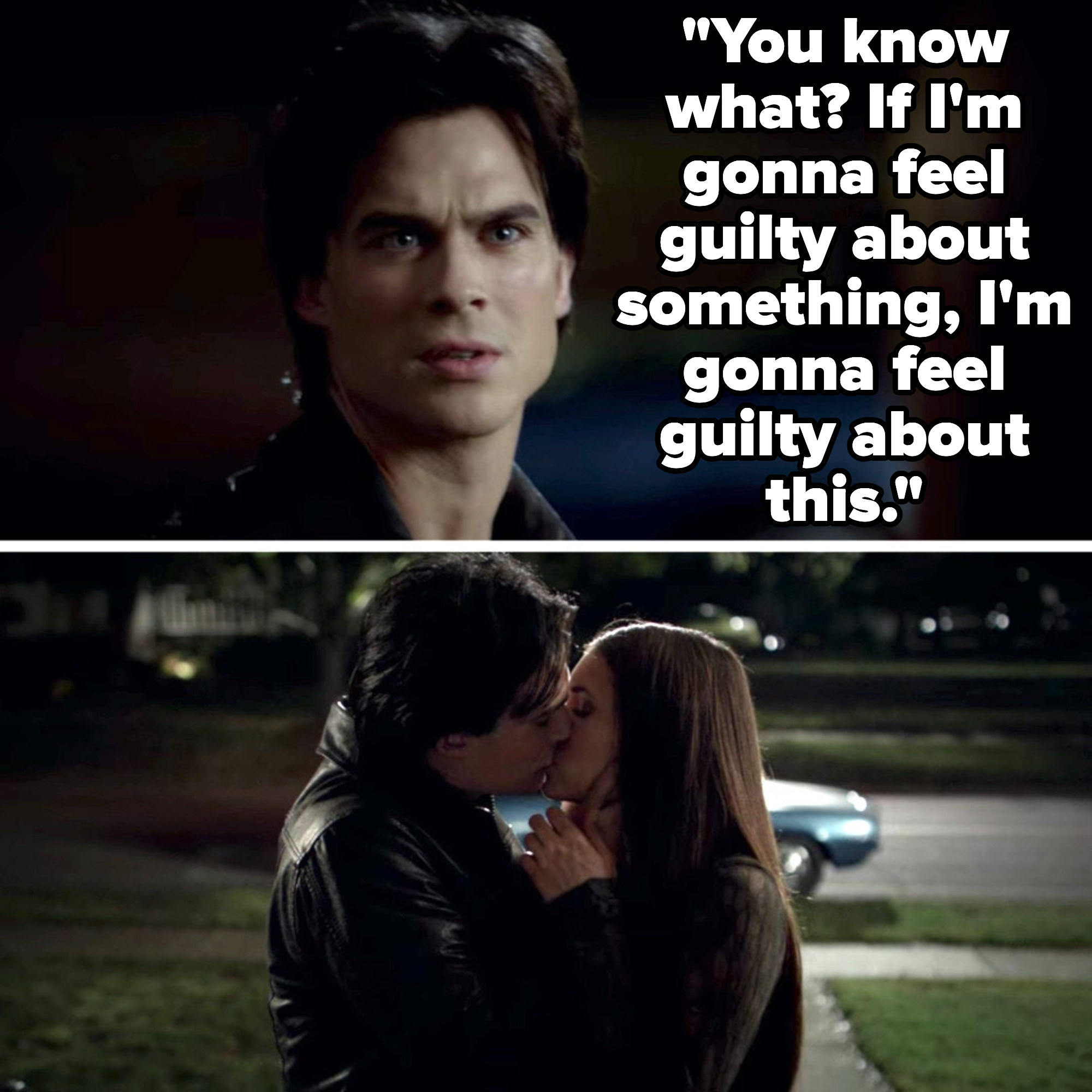 7.
When Chidi read what he'd written himself in The Good Place: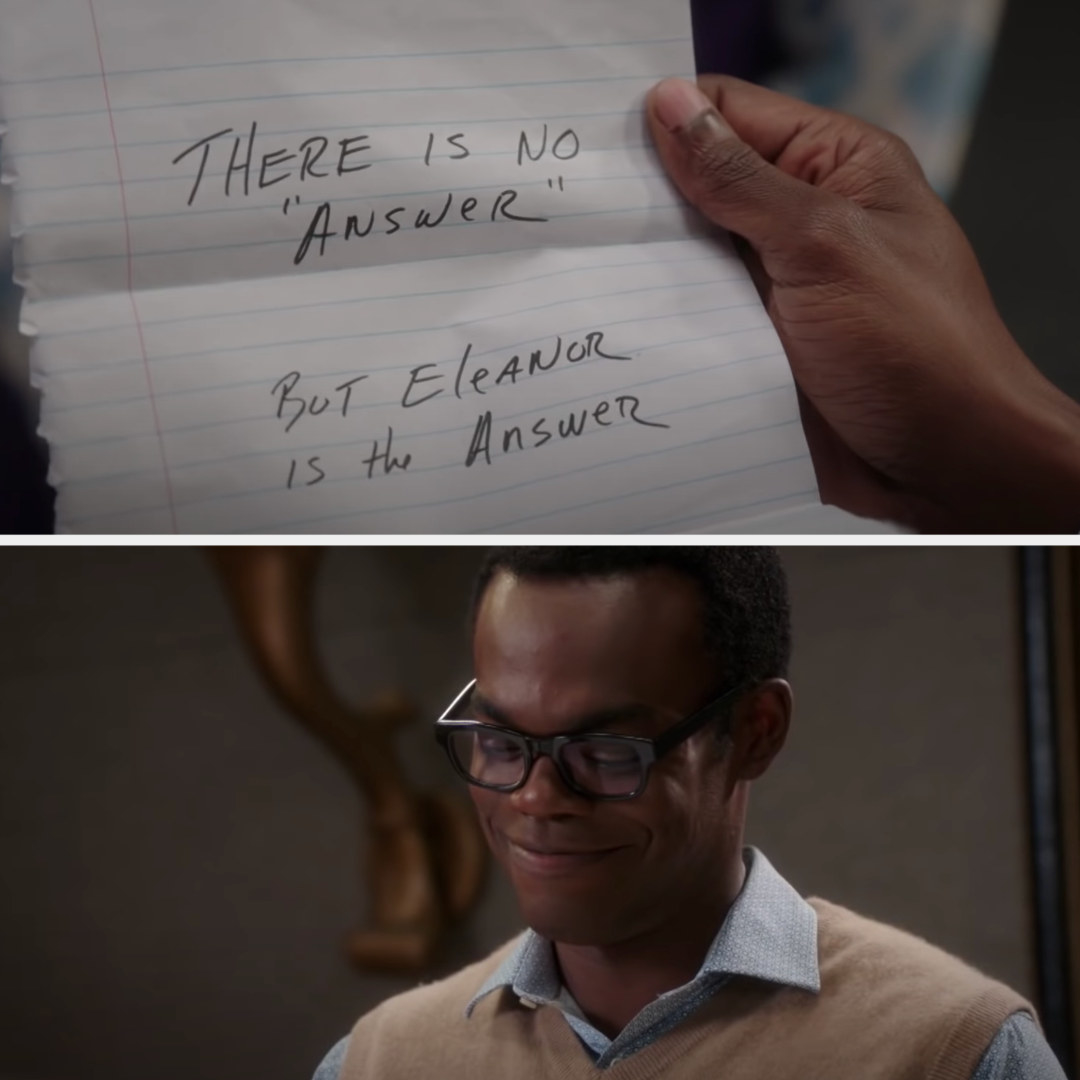 8.
When Patrick proposed to David on Schitt's Creek: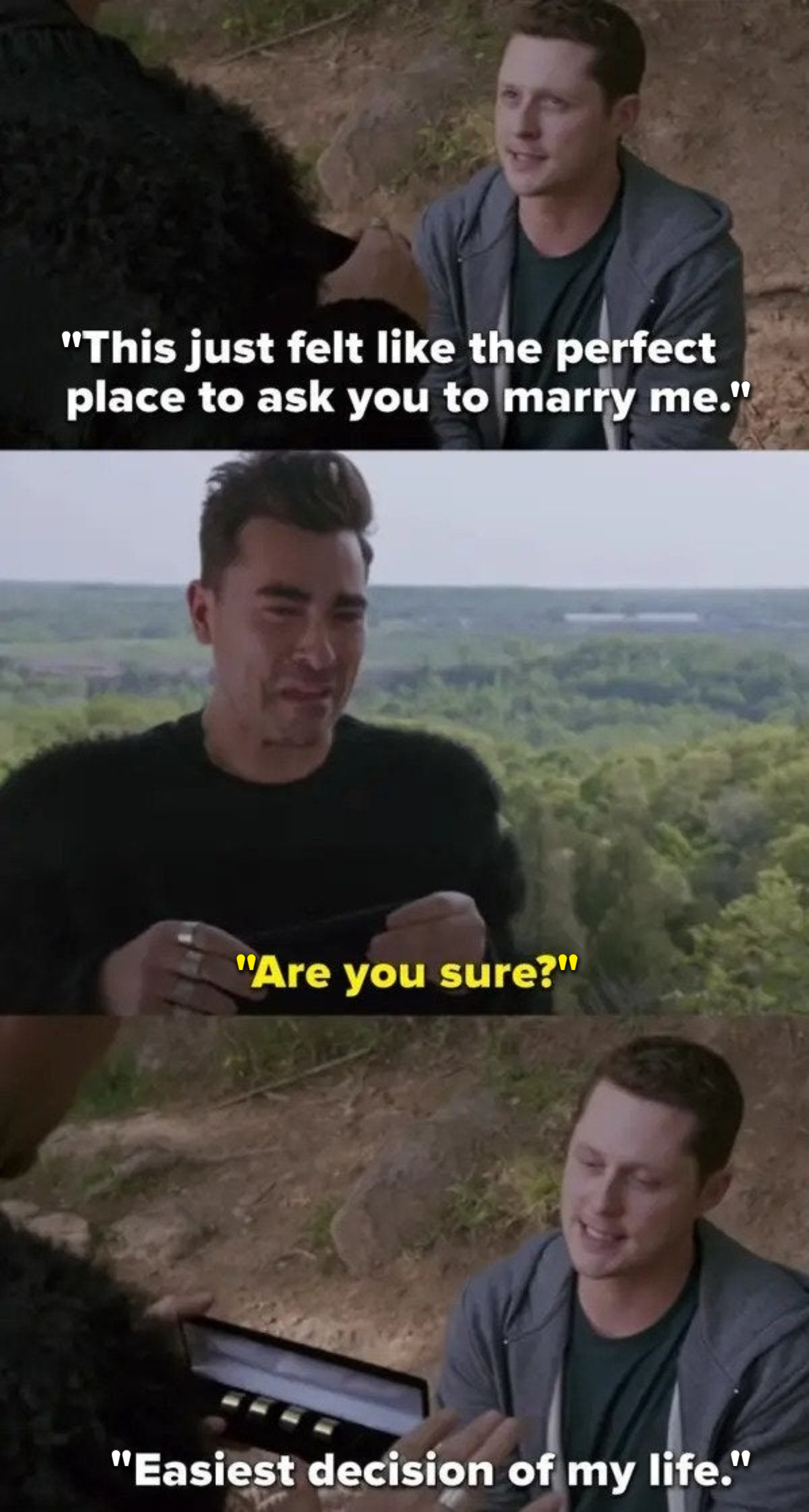 9.
When Tara and Willow got back together on Buffy the Vampire Slayer:

10.
When Elena revealed she wanted to be with Damon in The Vampire Diaries:
11.
When Schmidt came home from the plane and Cece was waiting for him, along with all their friends, in his apartment to get married on New Girl: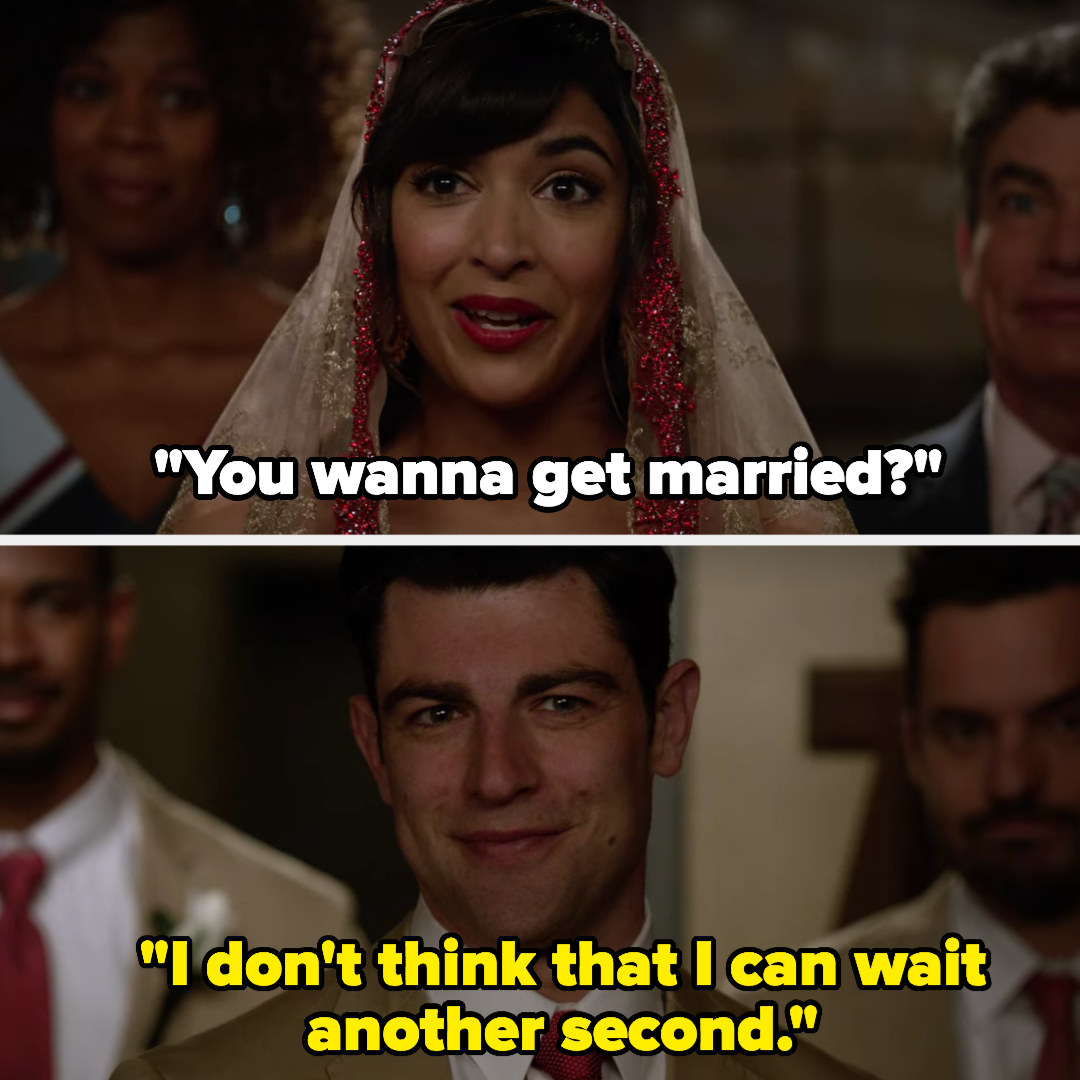 12.
When Chandler and Monica were revealed to be together on Friends: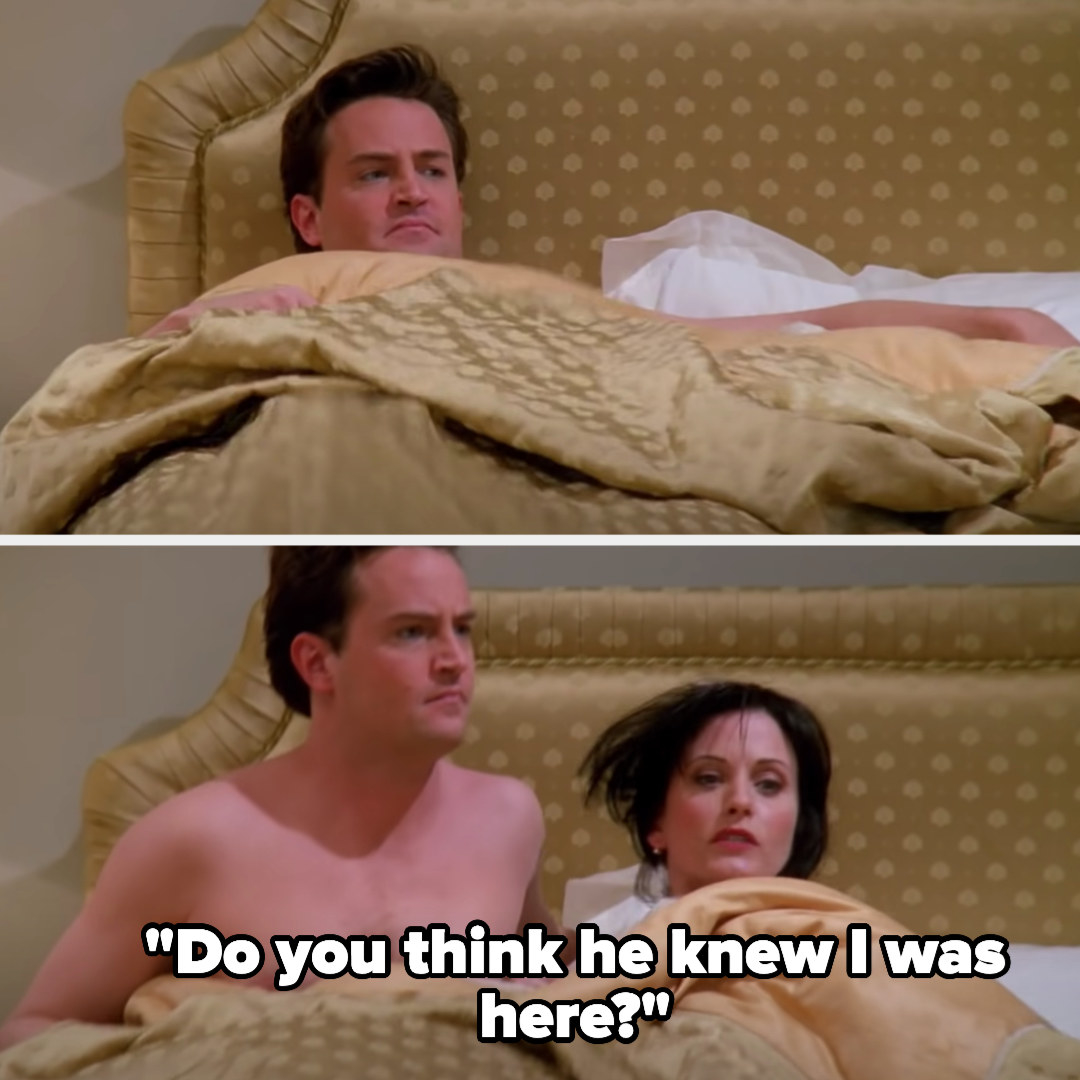 13.
When Ted came to Alexis's singles event in Schitt's Creek: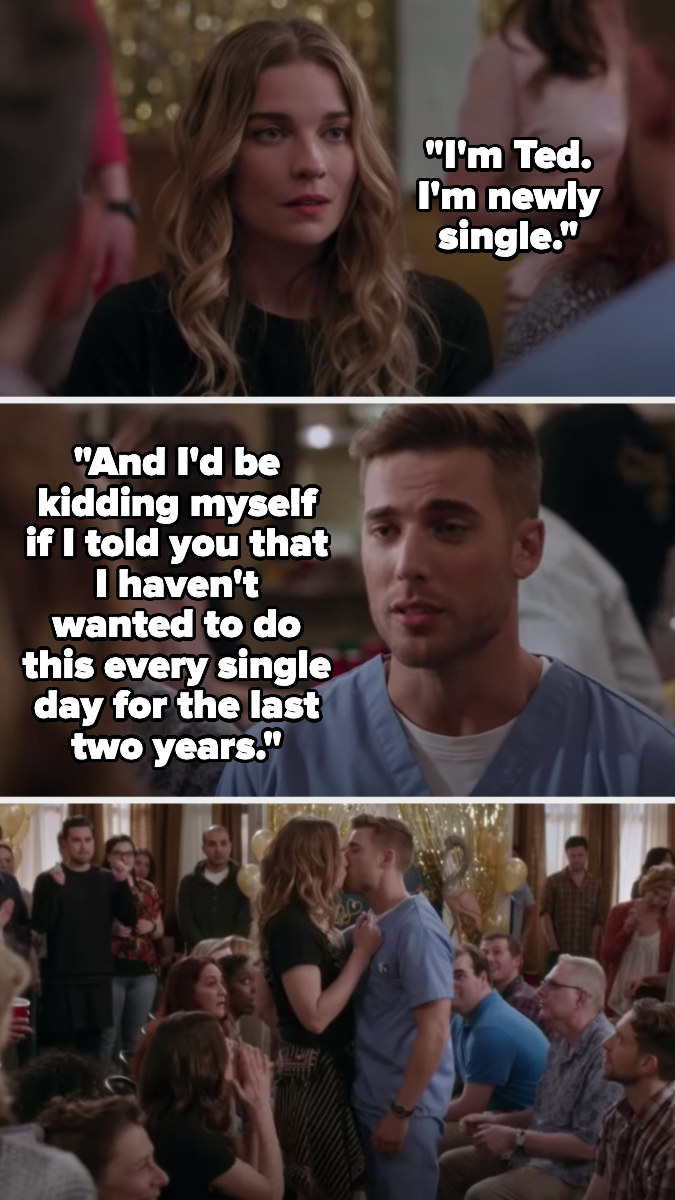 14.
When Rachel got off the plane on Friends: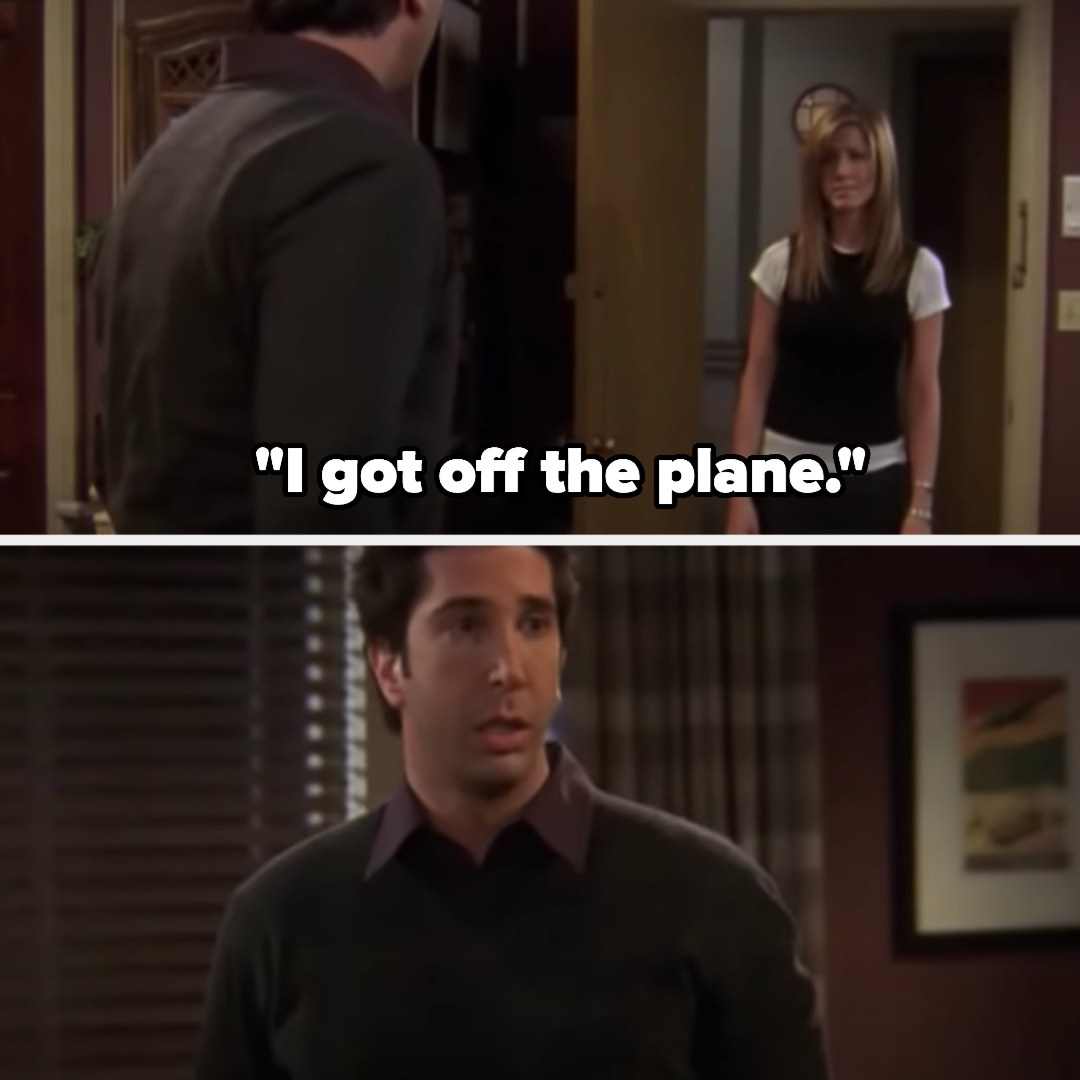 15.
When Eve and Villanelle kissed on Killing Eve:
16.
When Snow and Charming reunited after remembering each other on Once Upon a Time: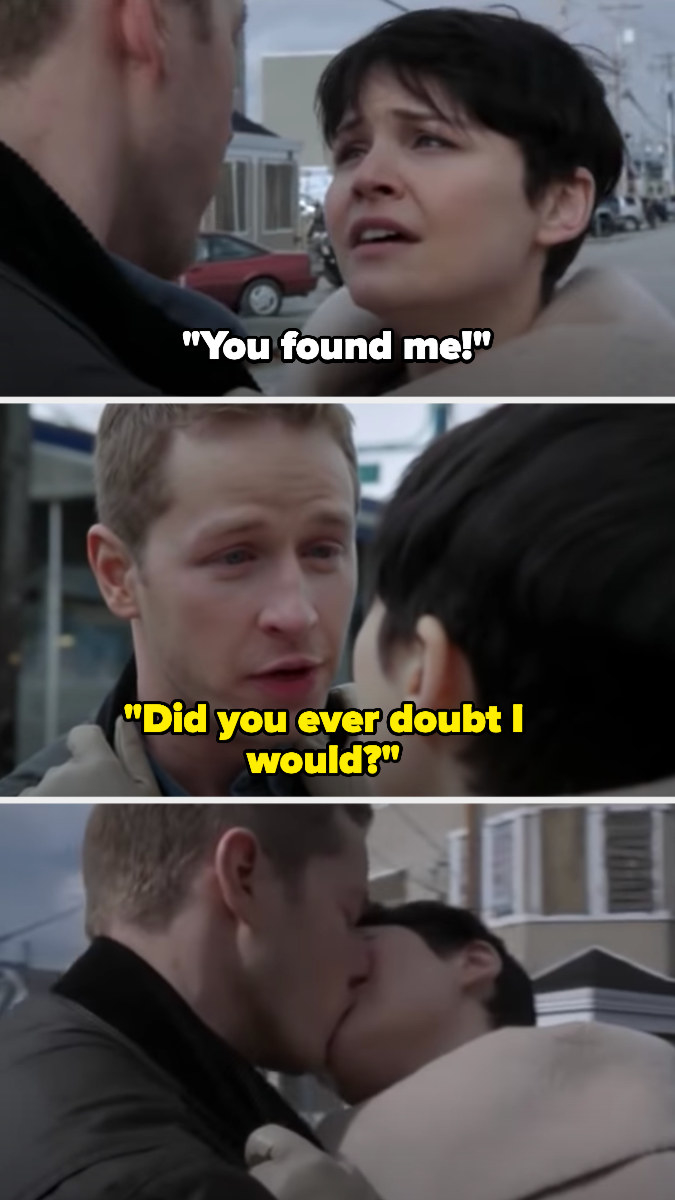 17.
When Toni rescued Cheryl on Riverdale: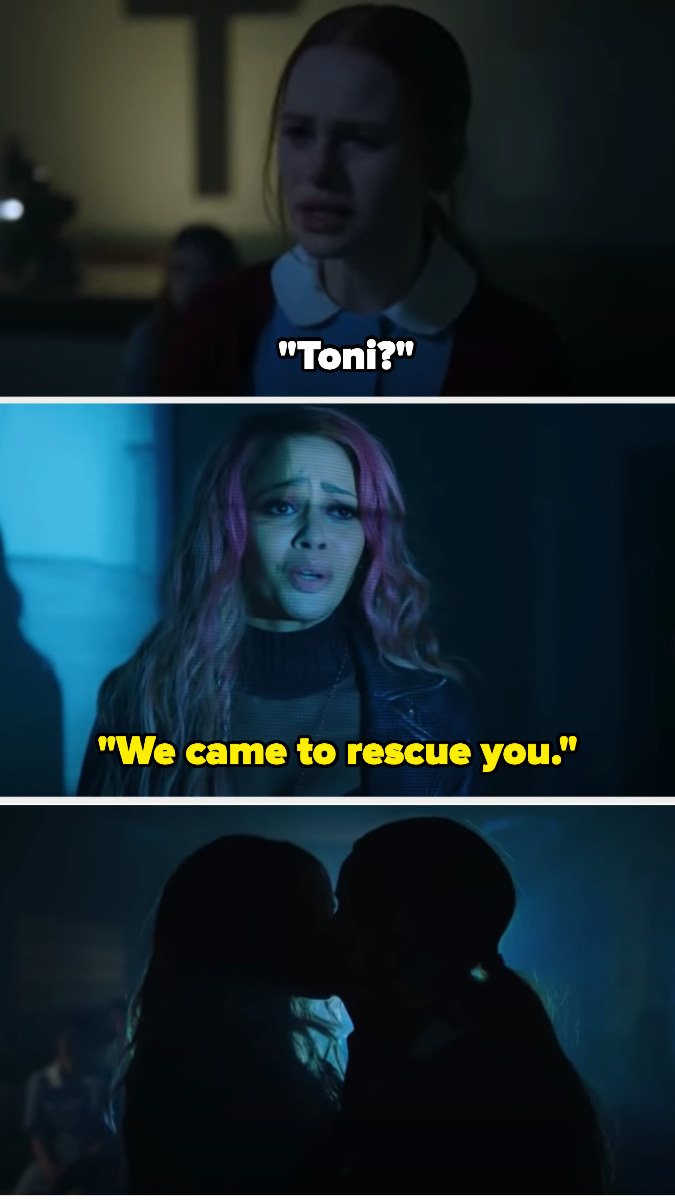 18.
When Klaus and Caroline had sex on The Vampire Diaries:
19.
When Kate admitted that she loved Sawyer on Lost:
20.
When Haley ran back into Phil's sexy, sexy house to kiss Andy on Modern Family:
21.
And finally, when Oliver told Felicity he loved her on Arrow: