Character deaths are a part of almost every TV show — but sometimes, they feel totally uneccessary. This is especially true when they happen in the last few episodes of a show — it feels like they're just killing off a character for shock value.
Here are 28 TV deaths that happened in the last few episodes of a show that still piss off lots of people — including me:
WARNING: Some of these submissions contain mentions of suicide (in particular, 3 and 24).
1.
On How to Get Away with Murder, when both Bonnie and Frank died from gunshot wounds in the same scene: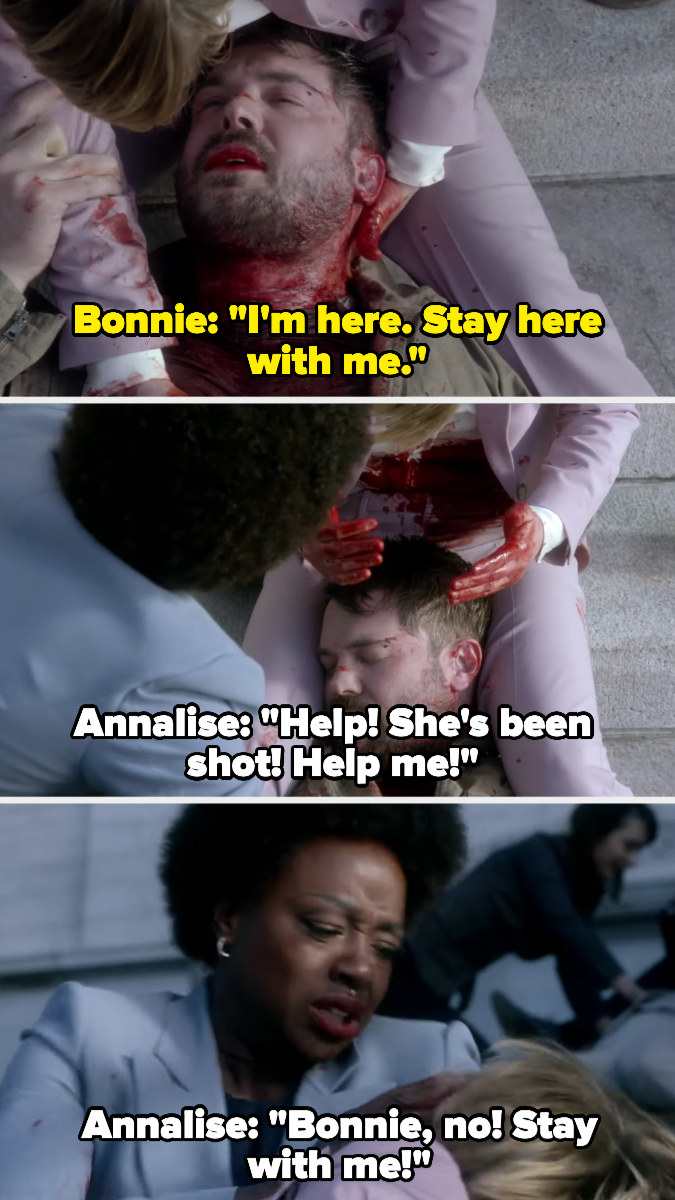 2.
On Scandal, when Cyrus killed David: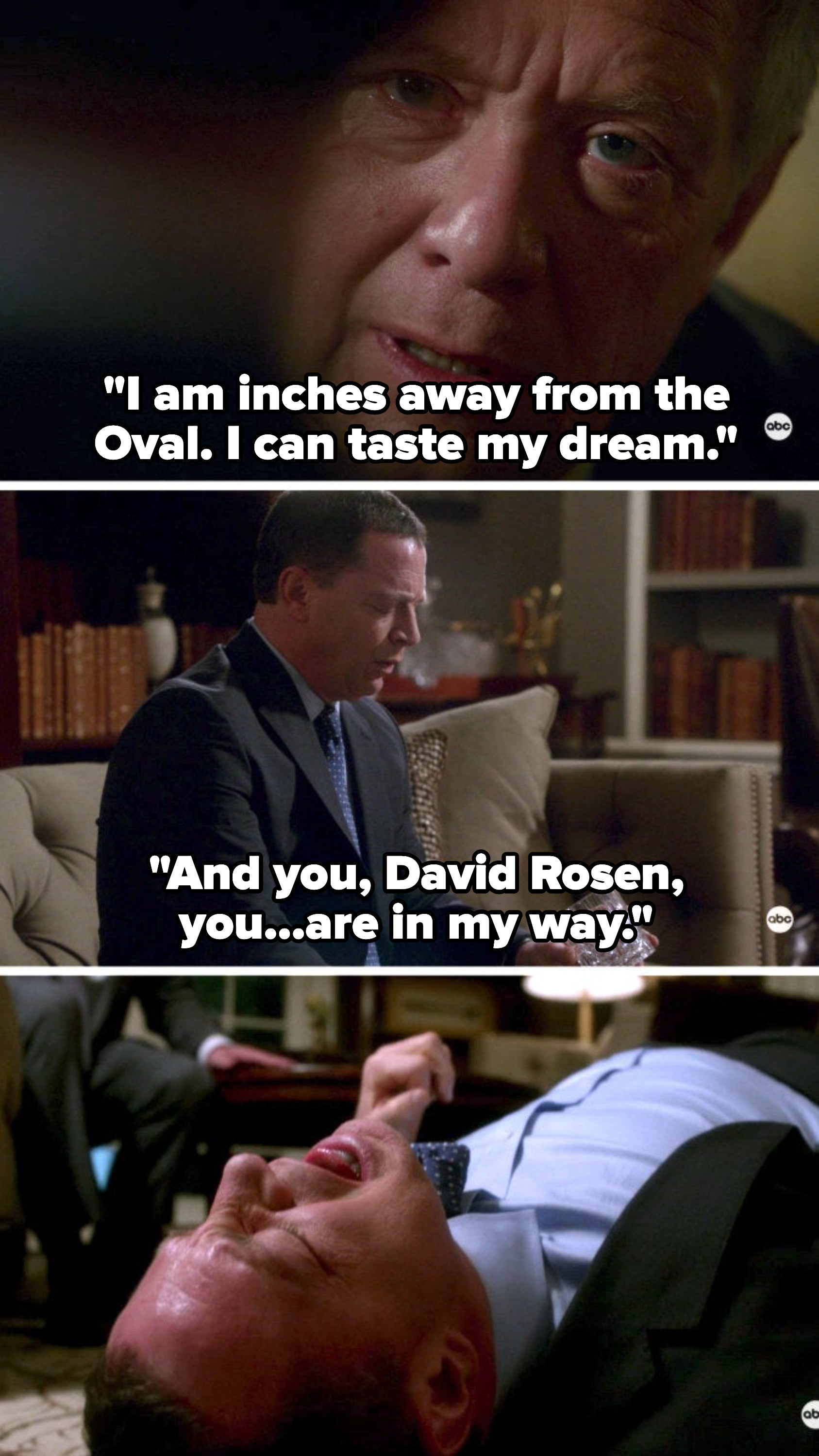 5.
And then Dean died anyway: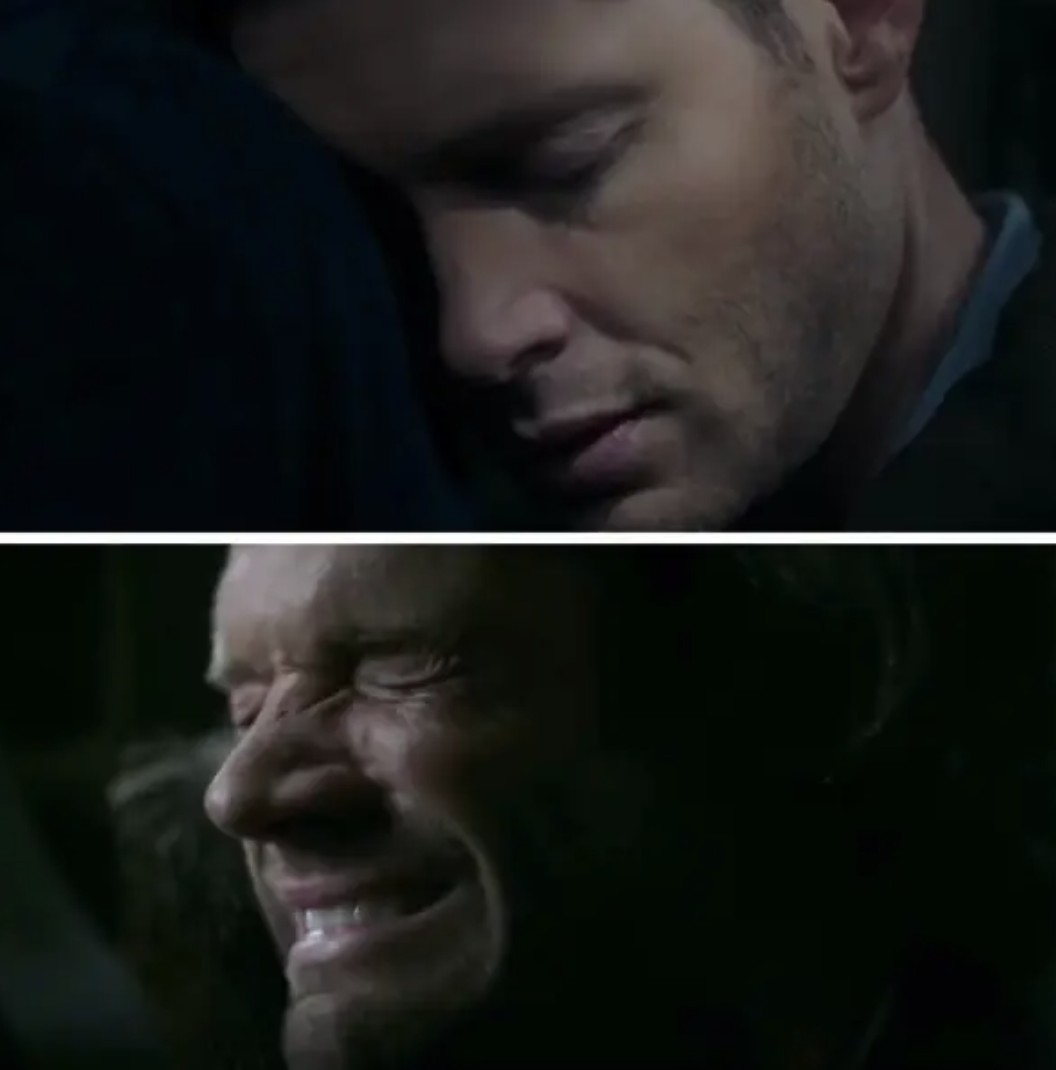 6.
On Merlin, when Merlin killed Morgana: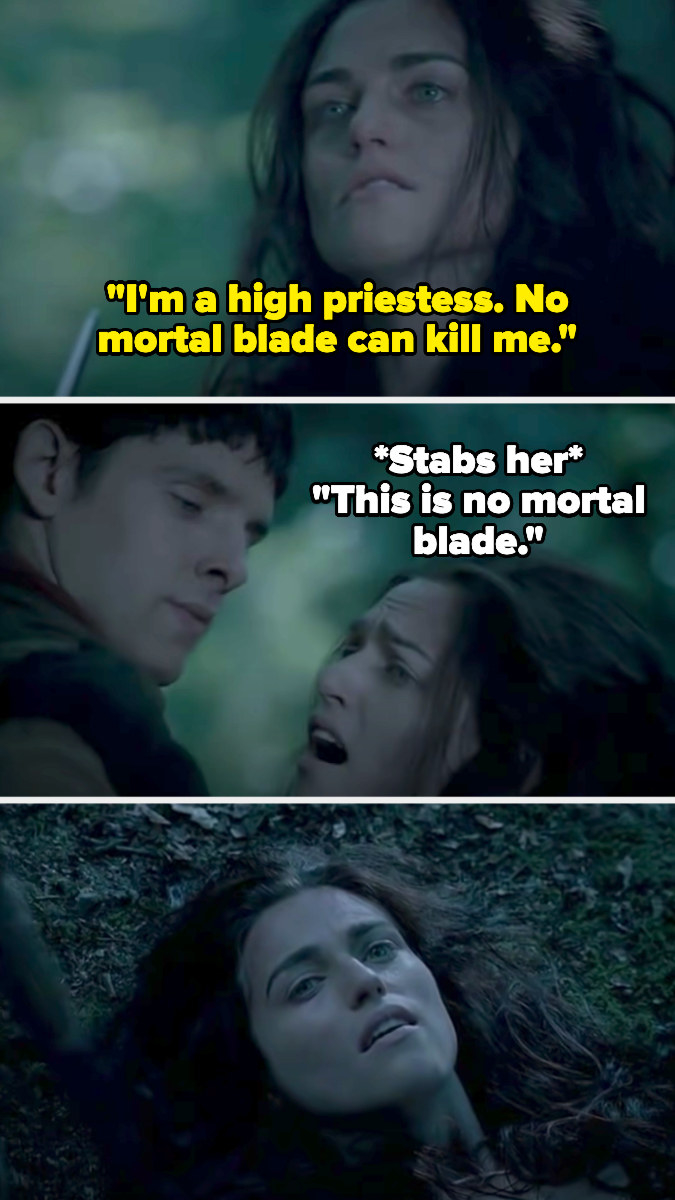 7.
On Angel, when Wesley died in Illyria's arms: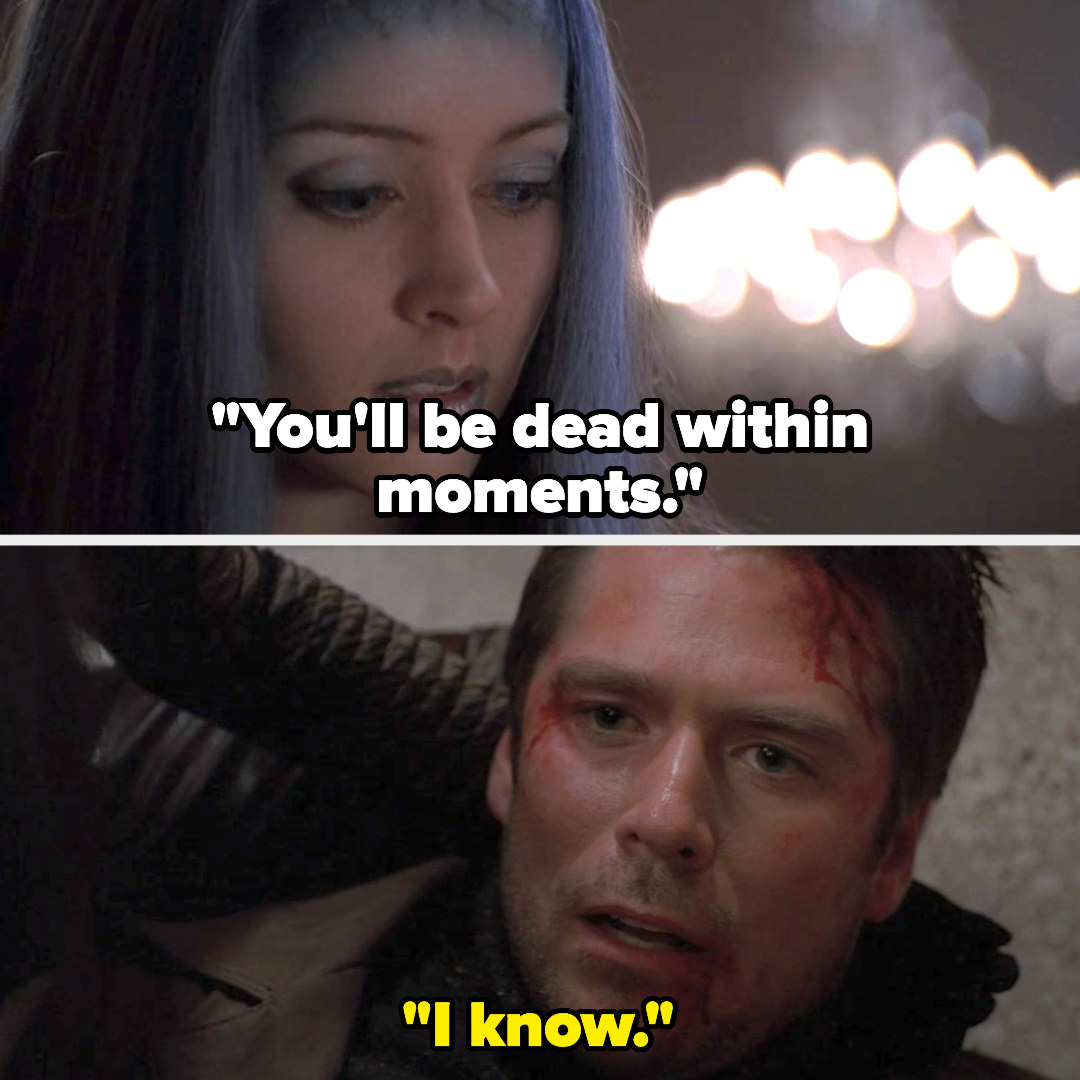 8.
On Unforgotten, when Cassie died after getting in a car accident: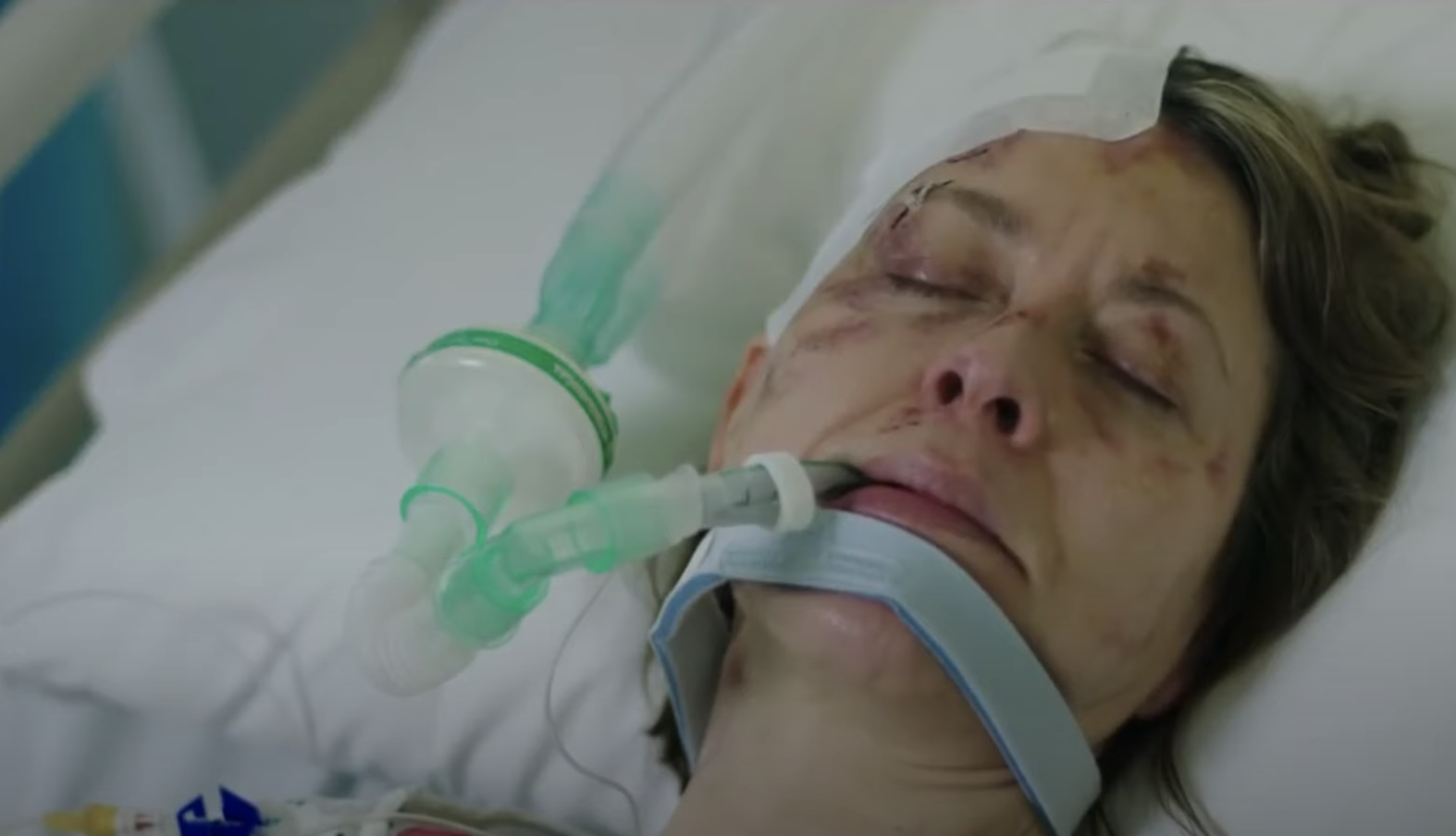 10.
And then when Madi basically died anyway: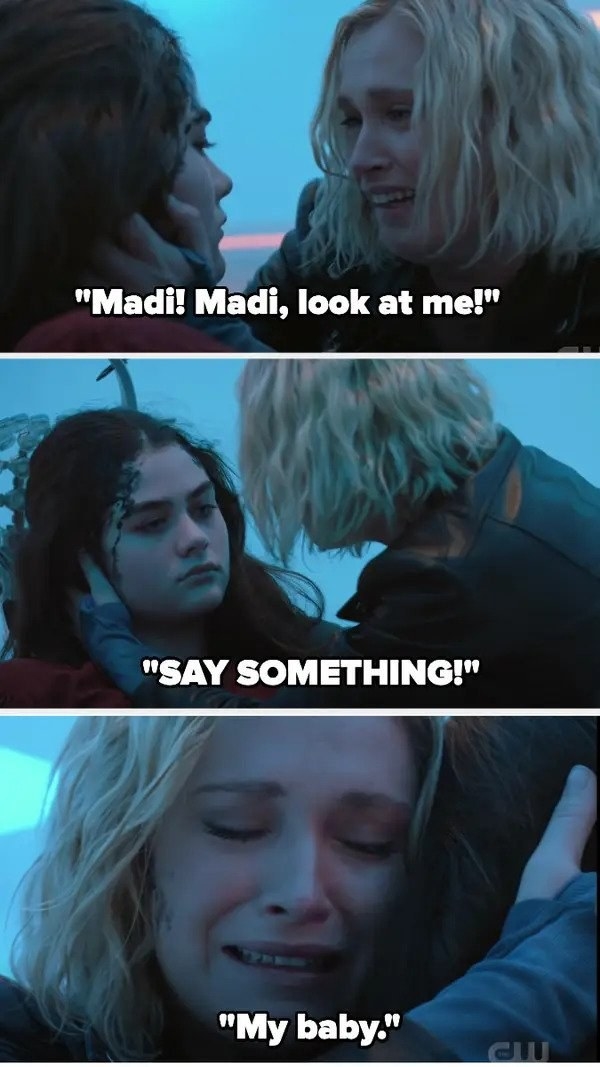 13.
And when Jaime died with Cersei: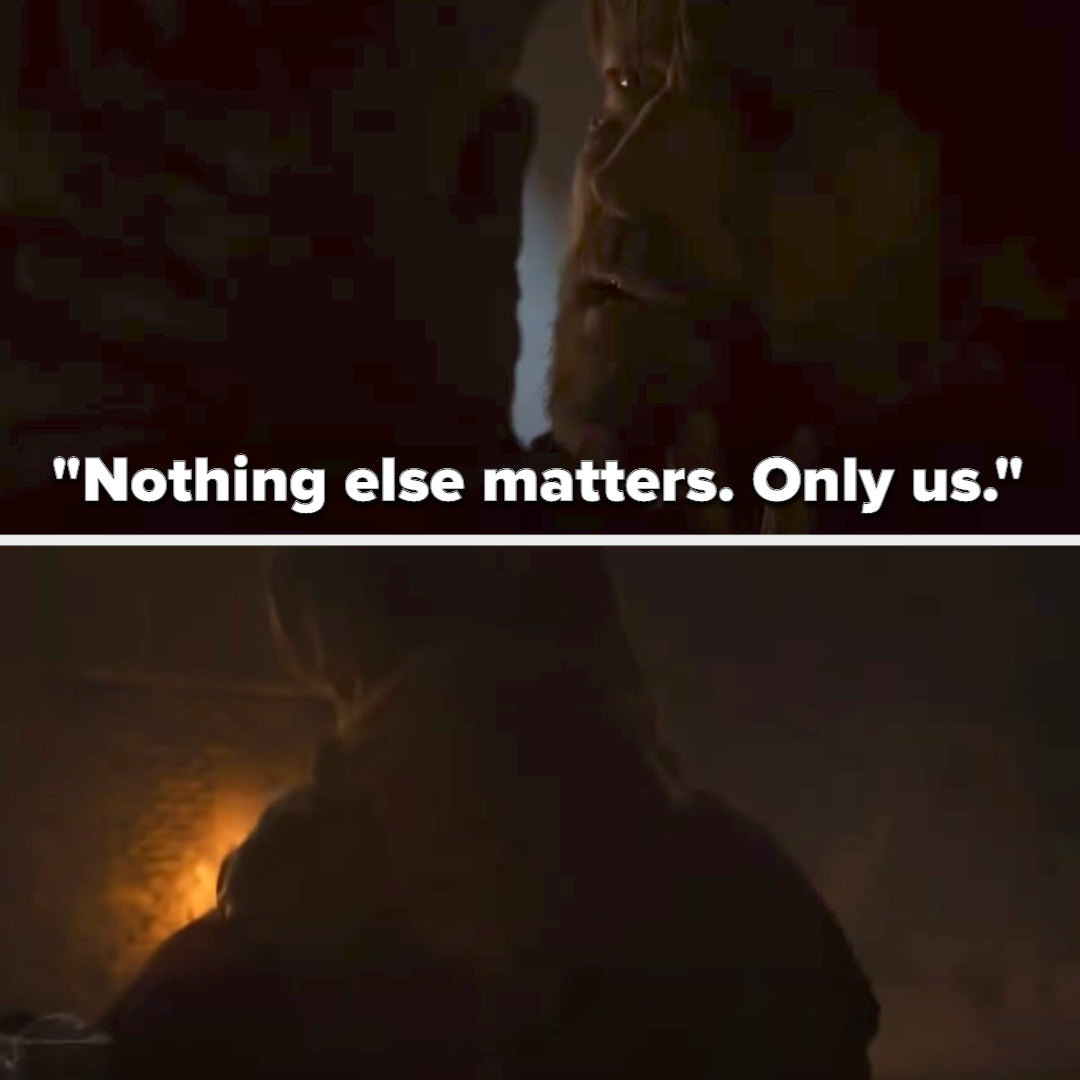 14.
On Veronica Mars, when Logan died from a car bomb after marrying Veronica: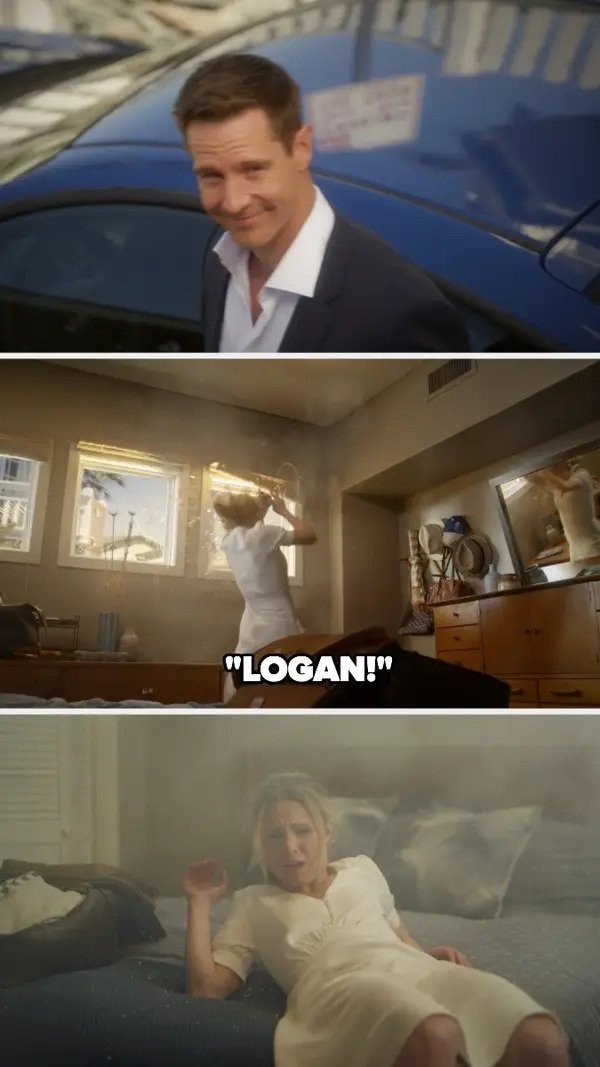 15.
On Buffy the Vampire Slayer, when Anya died in a two-second clip: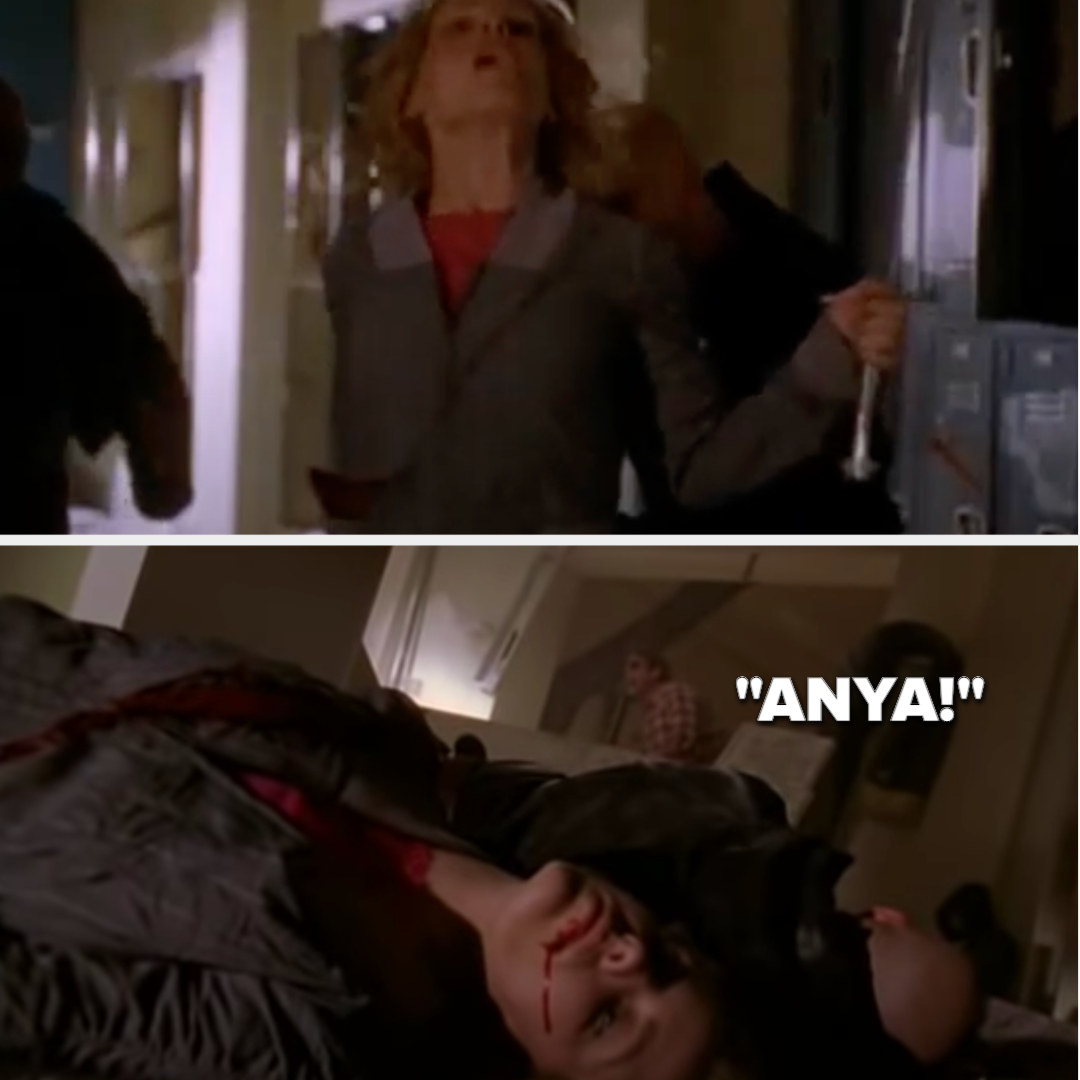 16.
On Orange Is the New Black, when Tiffany overdosed falsely thinking she'd failed her GED: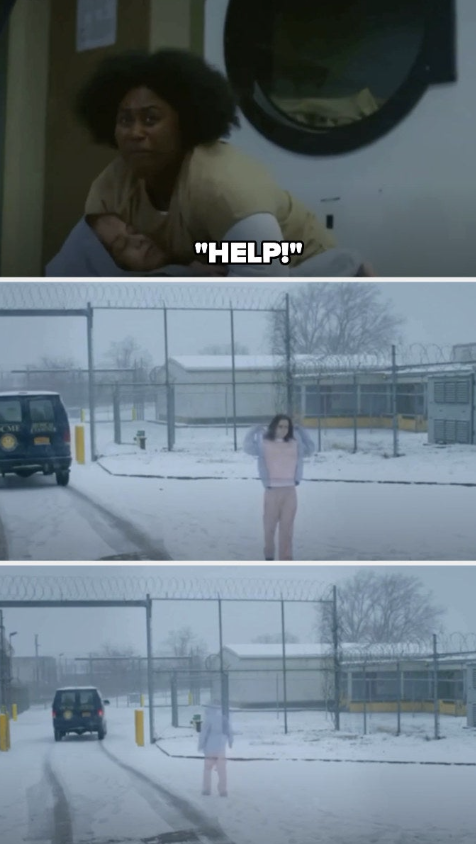 17.
On 13 Reasons Why, when Justin collapsed at prom and died of AIDS: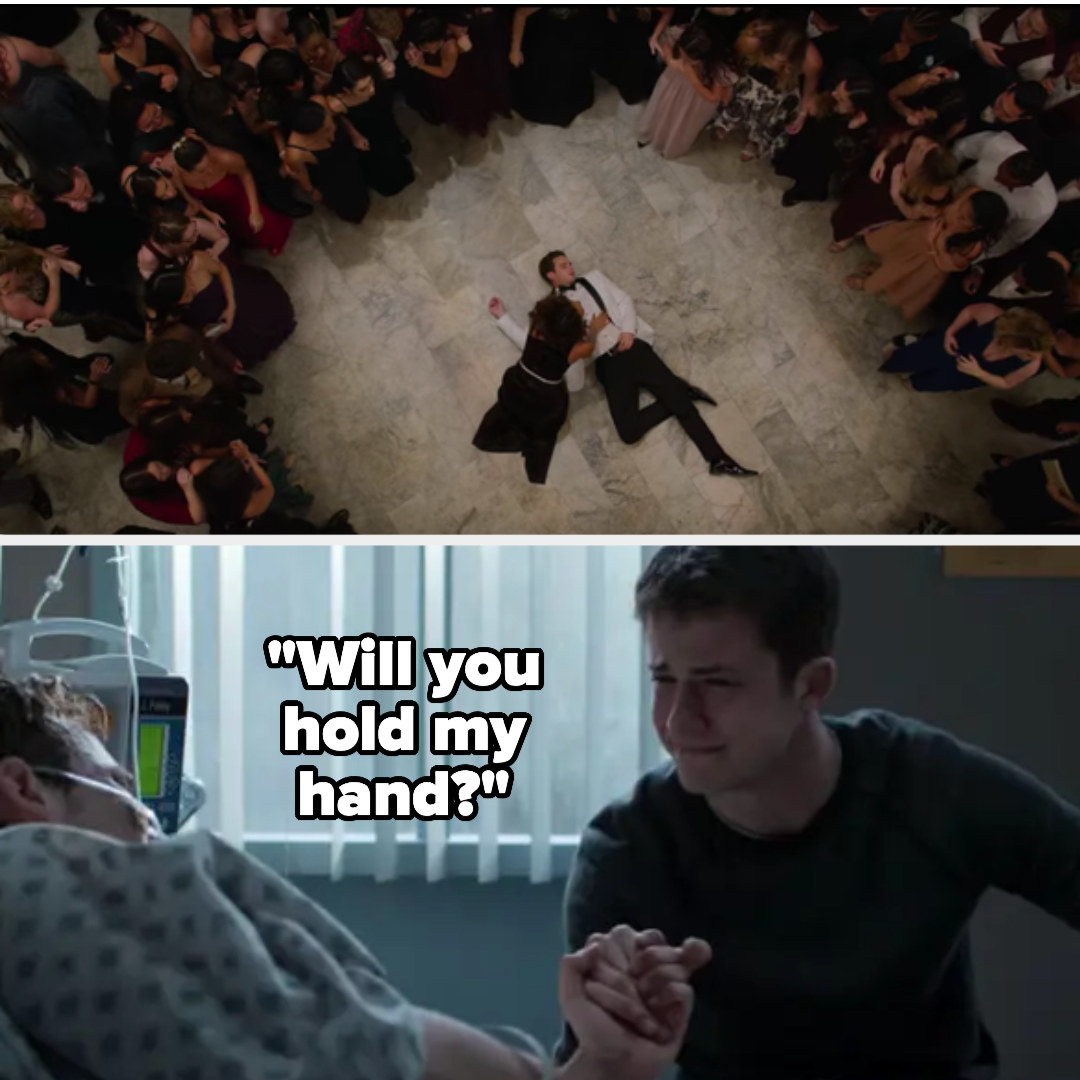 18.
On Sherlock, when Mary died after jumping in front of a bullet for Sherlock: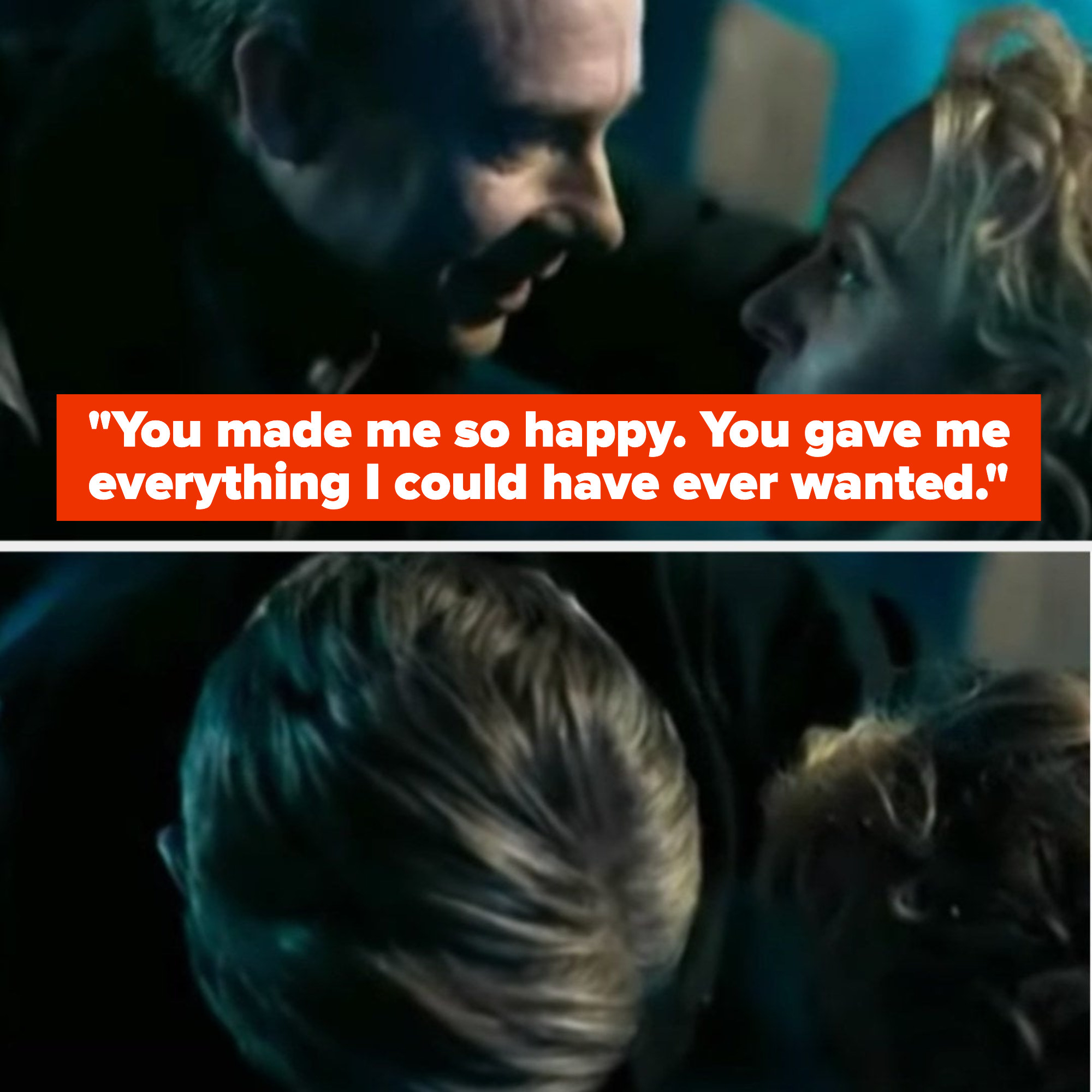 19.
On Breaking Bad, when Andrea was killed in front of Jesse:
20.
On Arrow, when Arrow died to save Barry: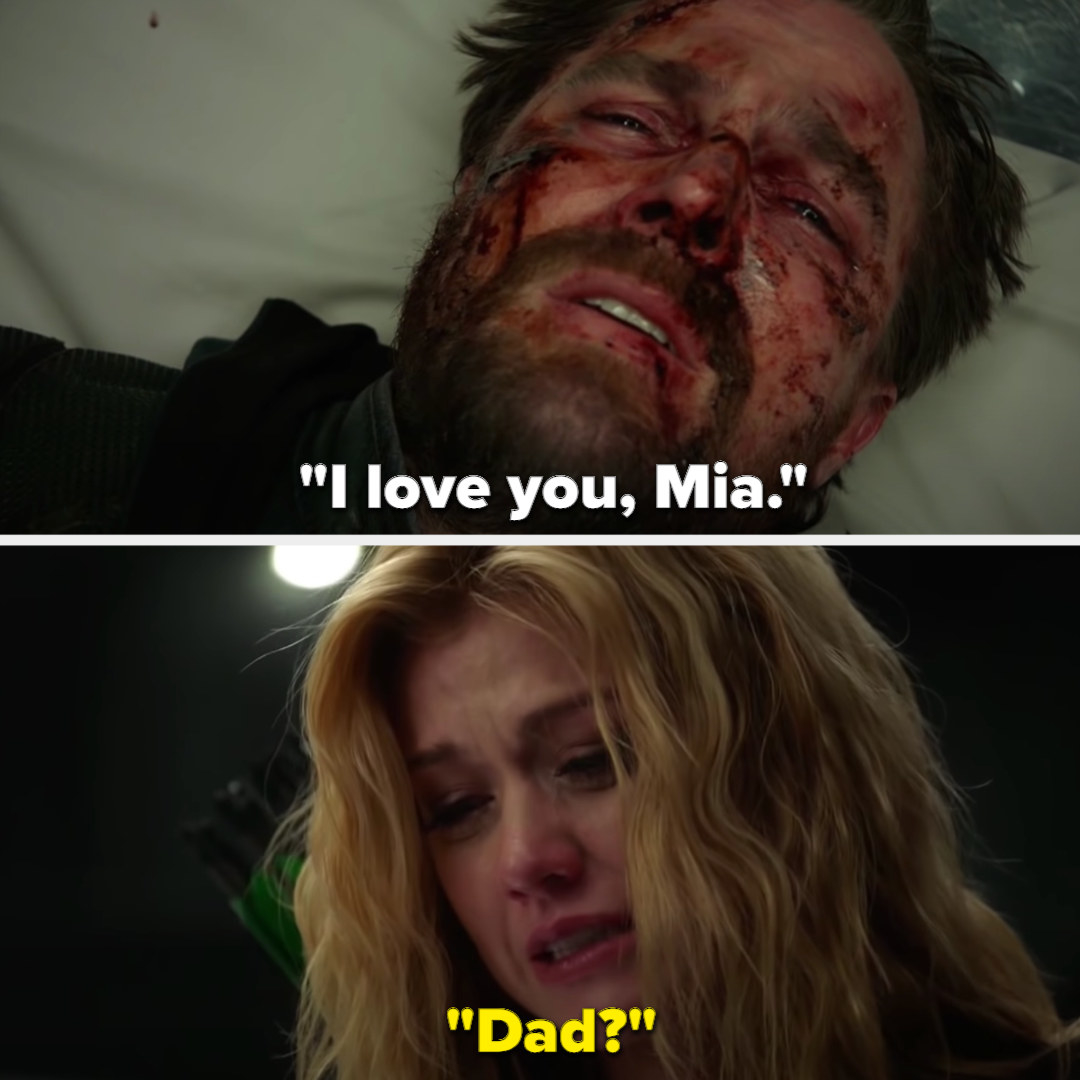 21.
On The Vampire Diaries, when a humanity-less Stefan killed Enzo just when he'd found happiness with Bonnie: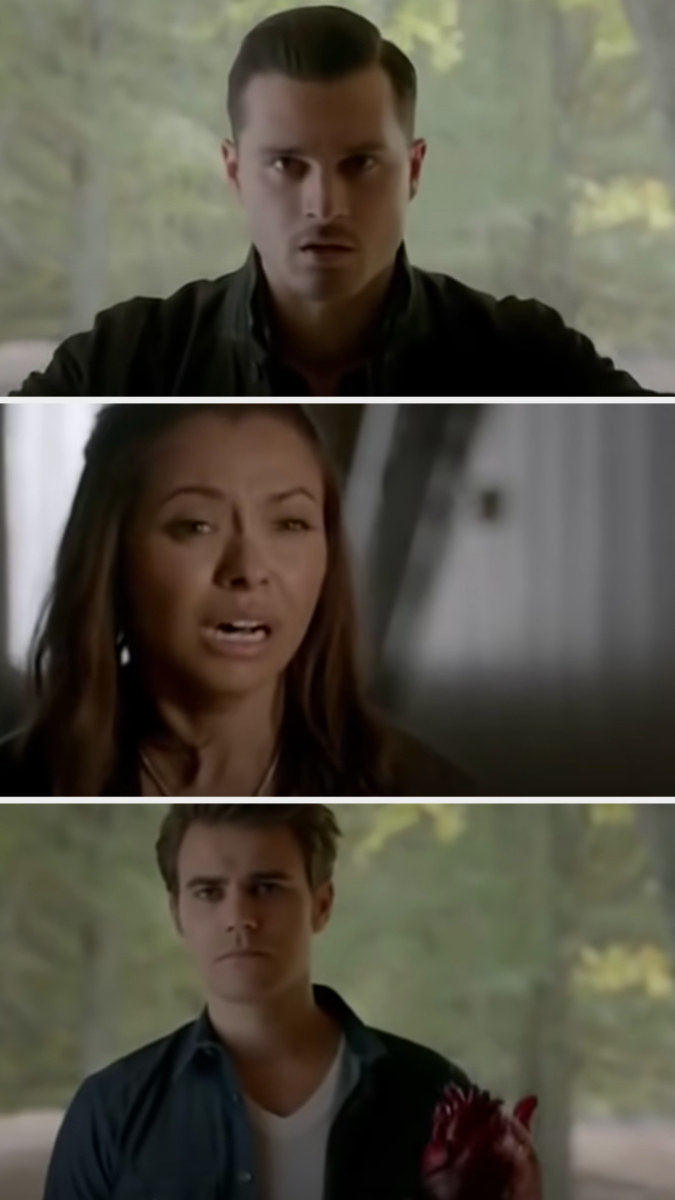 22.
On Skins, when Effy's psychiatrist killed Freddie: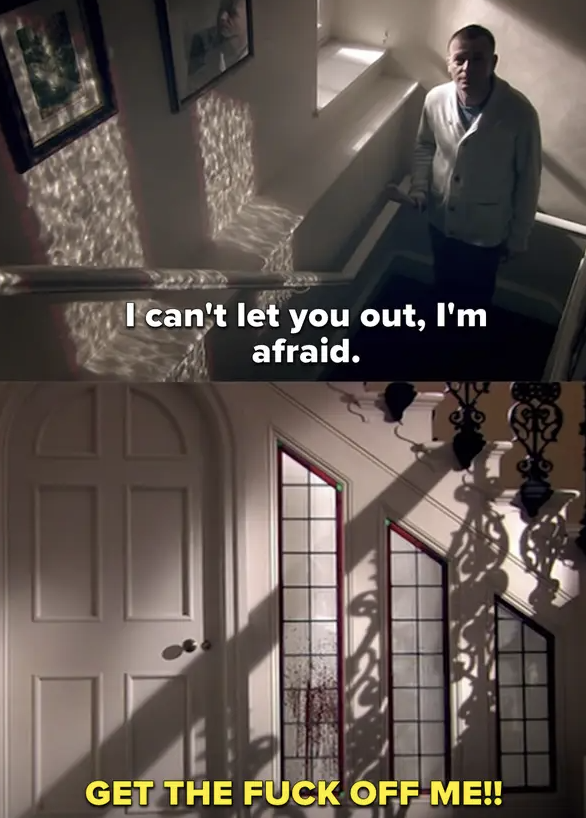 23.
On Pretty Little Liars, when it was revealed Alex killed Wren: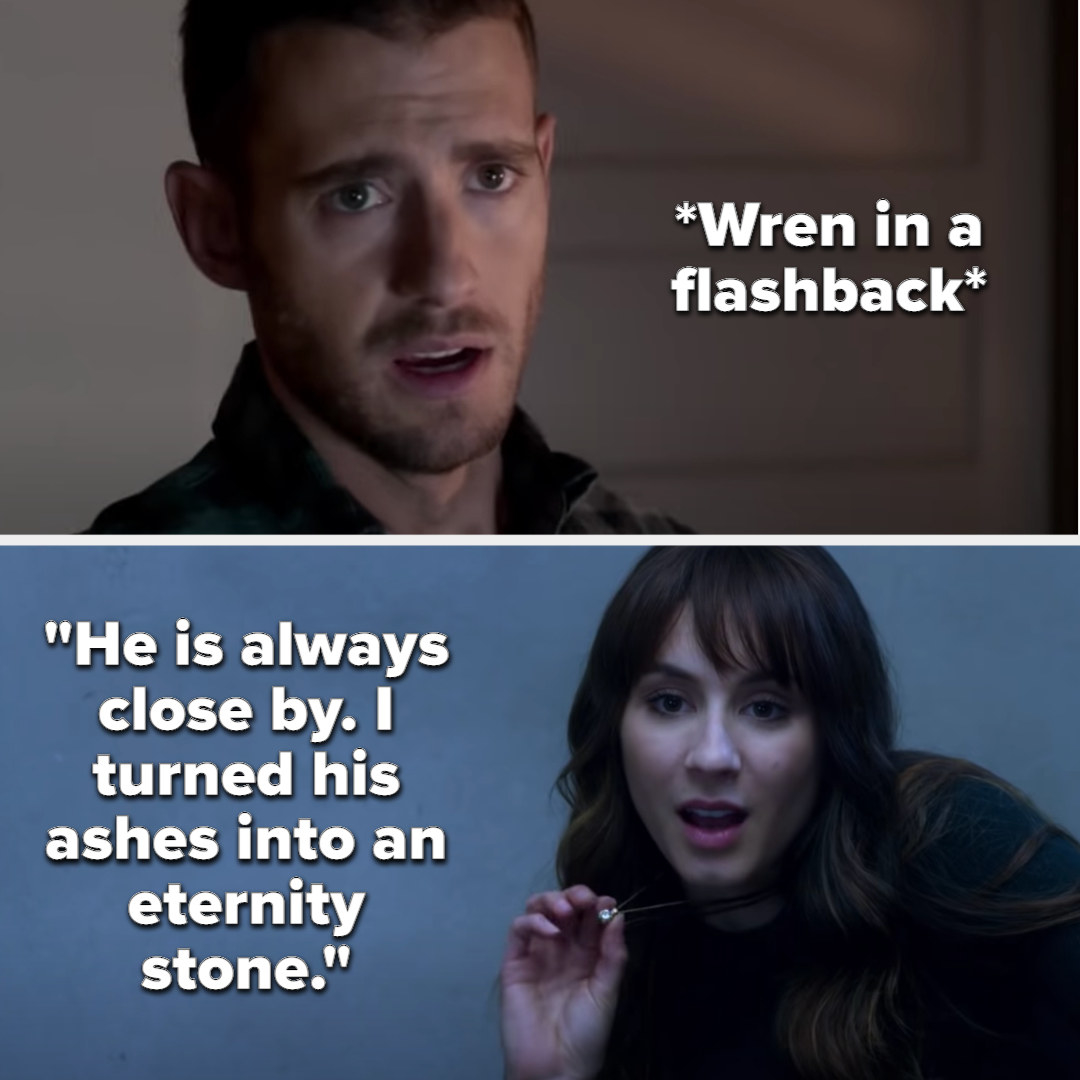 24.
On 90210, when it was revealed Silver's baby had died: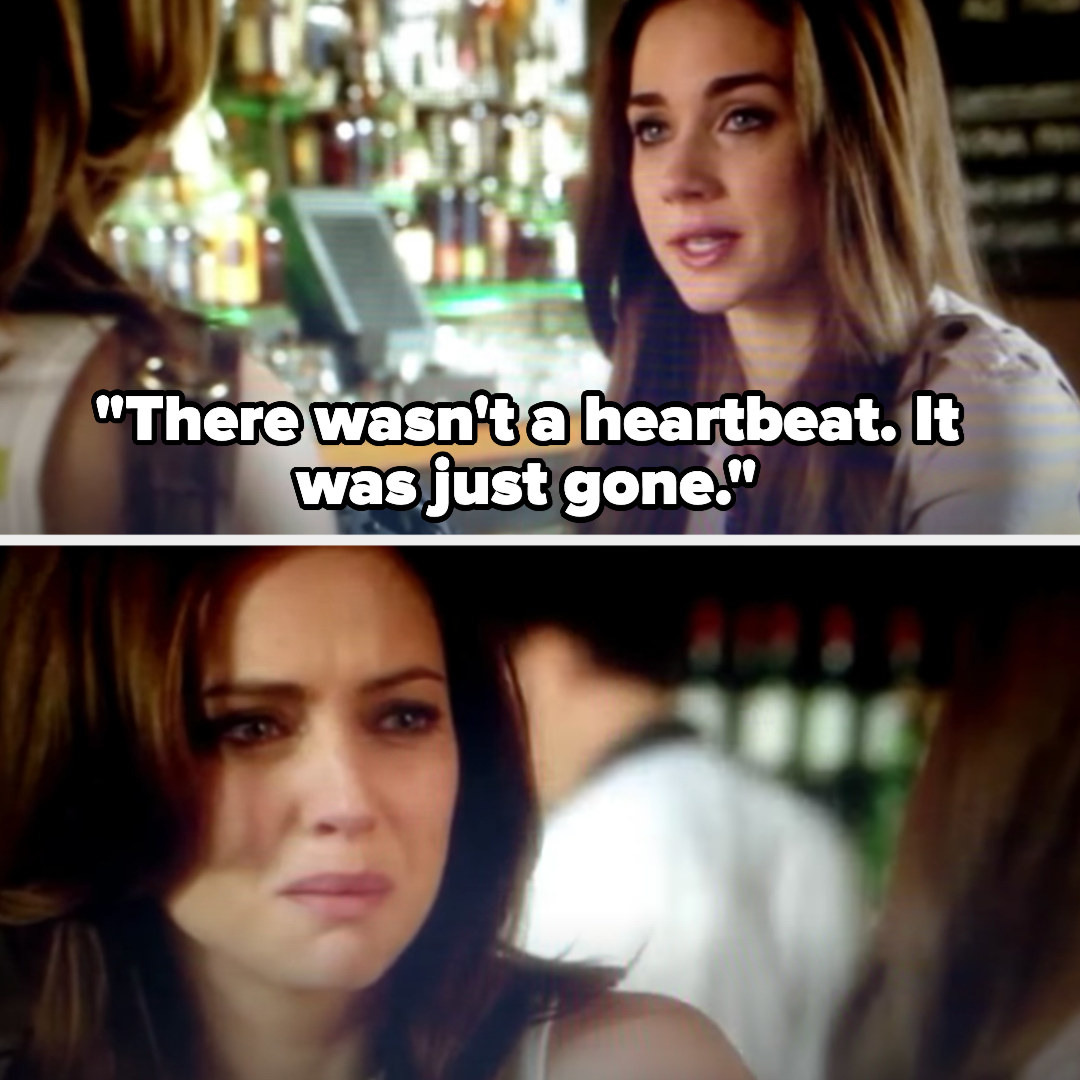 25.
On Lost, when Jin decided to stay with Sun and die with her rather than go back to their child, who would now be an orphan: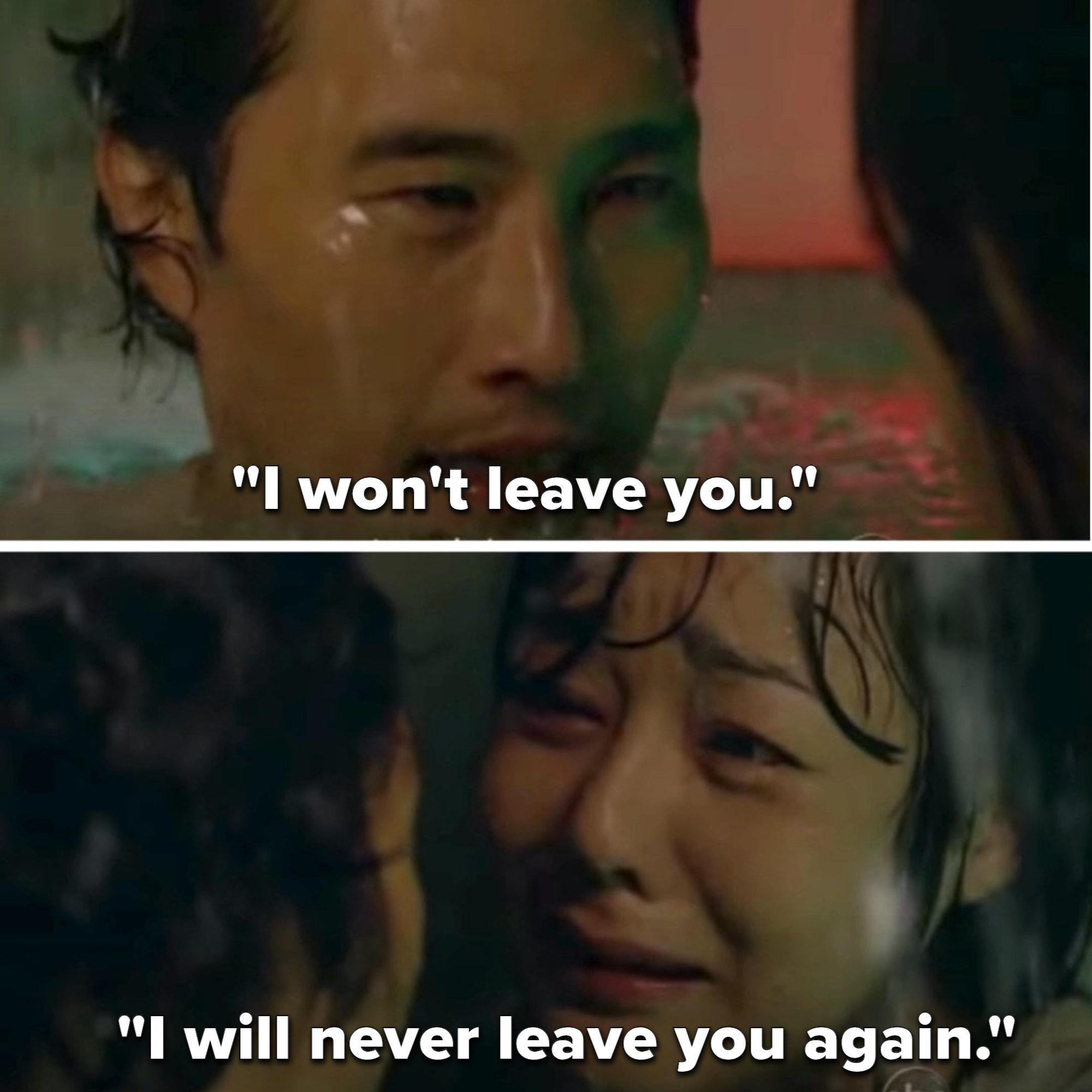 26.
And when Sayid died detonating the bomb the same episode:
27.
On American Horror Story: Coven, when Misty was stuck in hell: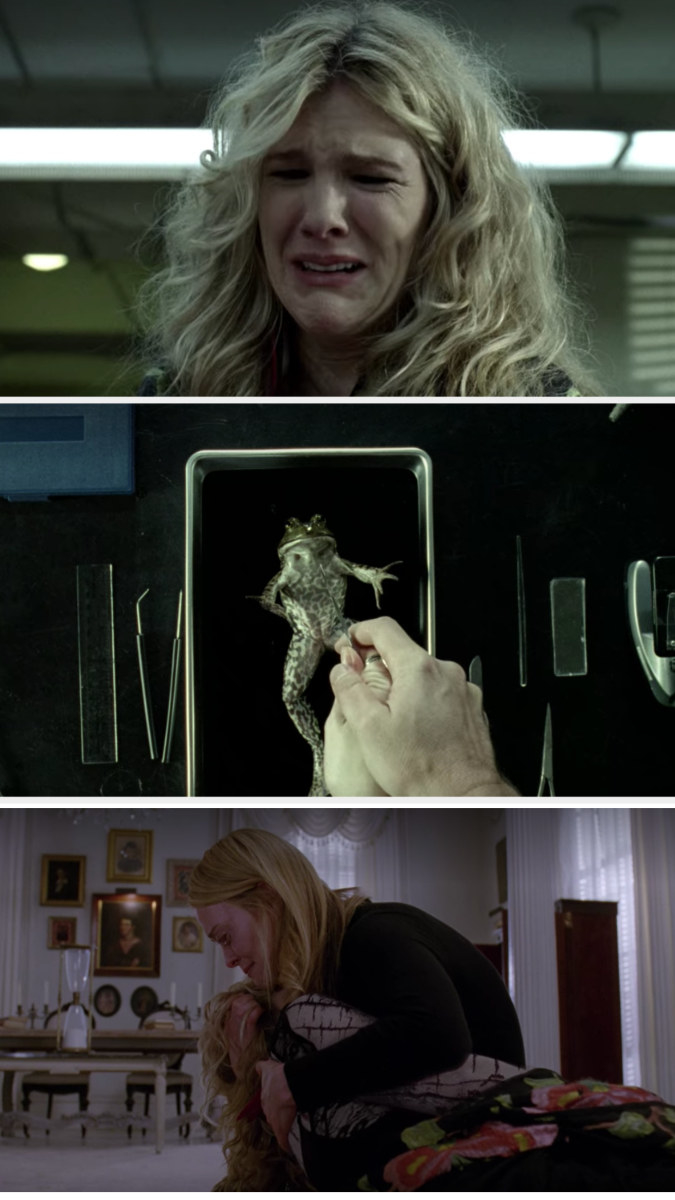 28.
And finally, on The Chilling Adventures of Sabrina, when both versions of Sabrina died: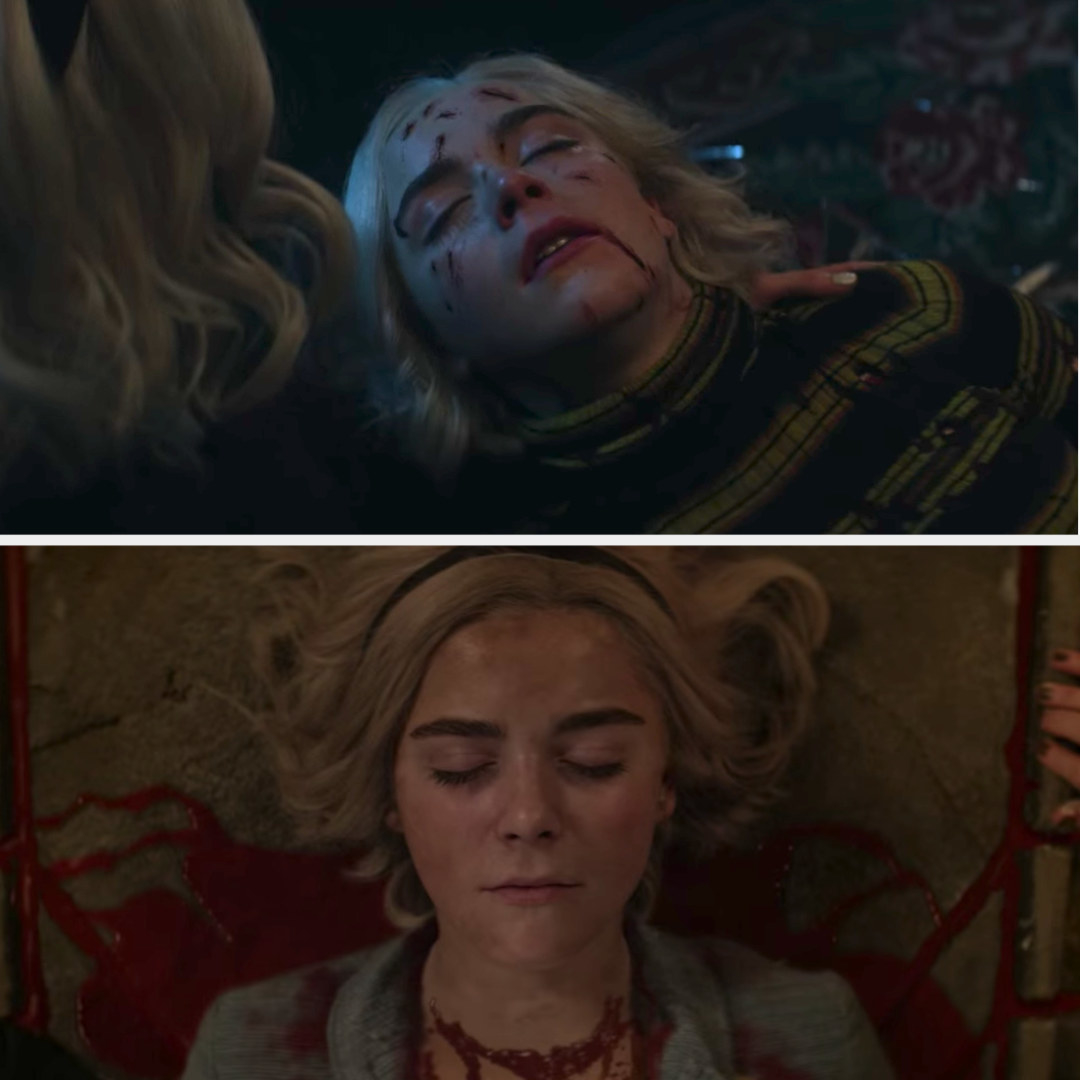 Alright, now let's talk about TV deaths that happened in season finales! What other deaths did you feel like just happened for shock value because it was the last episode of a season? Let me know in the comments!