Taylor Swift's eighth studio album, Folklore, dropped last night, and fans are in a frenzy.
Spoiler alert: It's AMAZING.
But there's one song in particular that people can't stop talking about: "Betty."
"Betty" is clearly about a girl named Betty whom the narrator of the song has a thing for: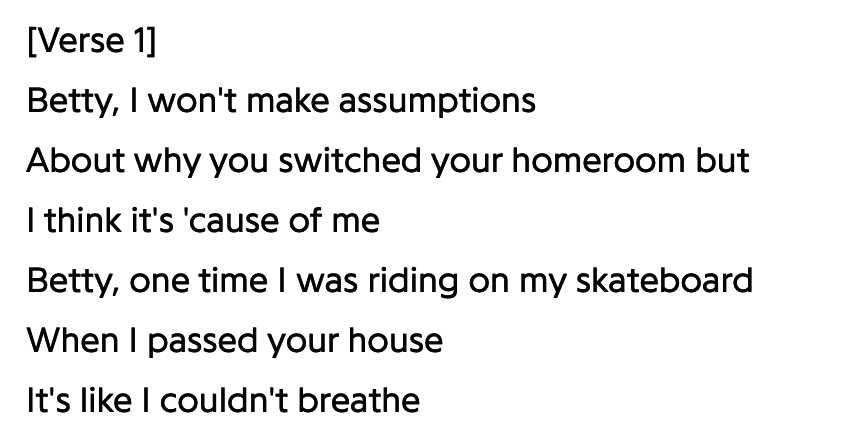 And because it's sung by a girl, people are getting a ~certain vibe~ from it:
People are speculating that it's about a girl Taylor had a thing for:
Meanwhile, others are pretty sure that Taylor herself is not the narrator. It's worth noting that Taylor released a letter about the stories behind Folklore, and she does mention some of the songs are from the point of view of other people: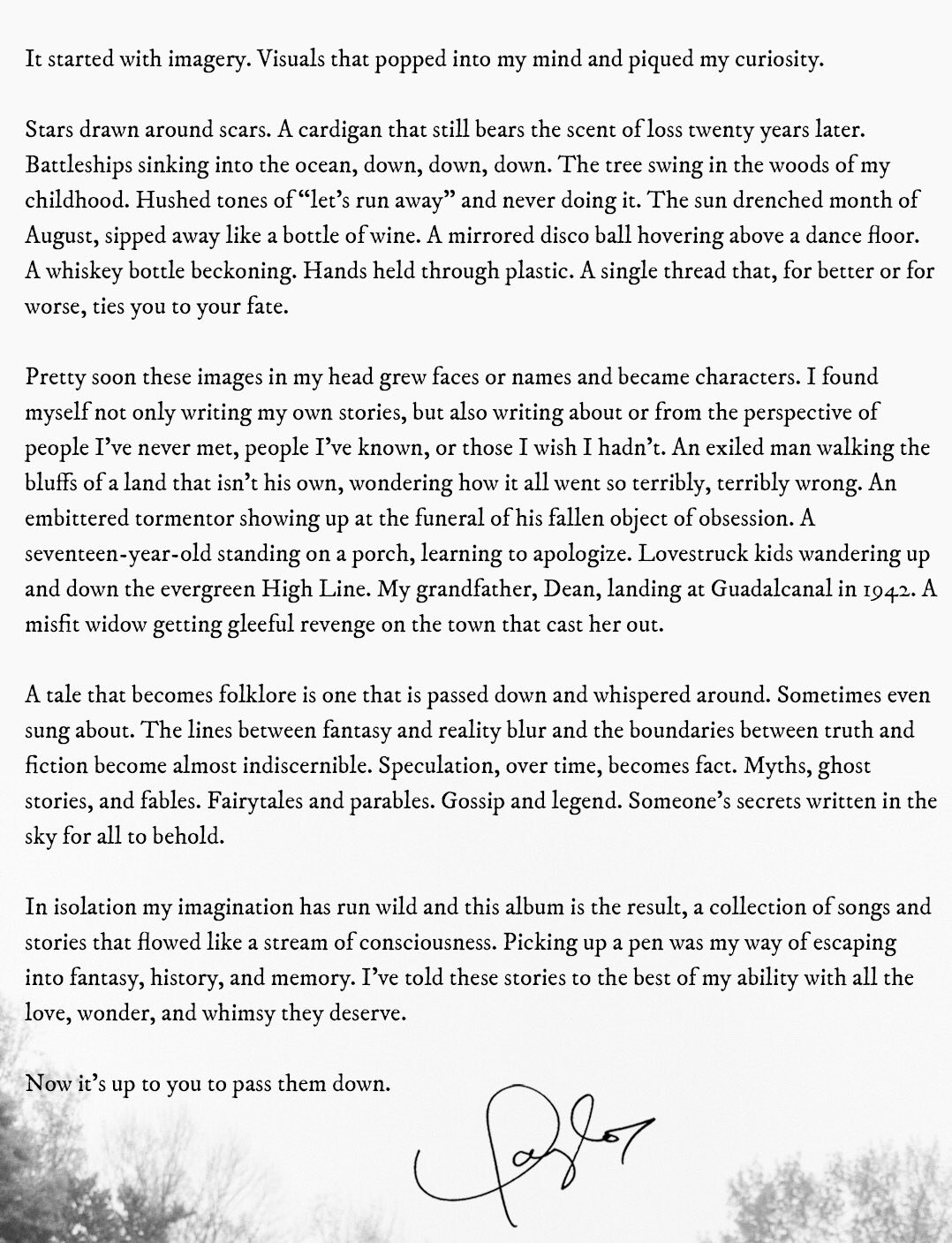 In fact, it seems pretty clear that "Betty" is one of three songs Taylor was referring to as the "Teenage Love Triangle":
Who is the narrator, then, you ask? One lyric suggests it's a guy: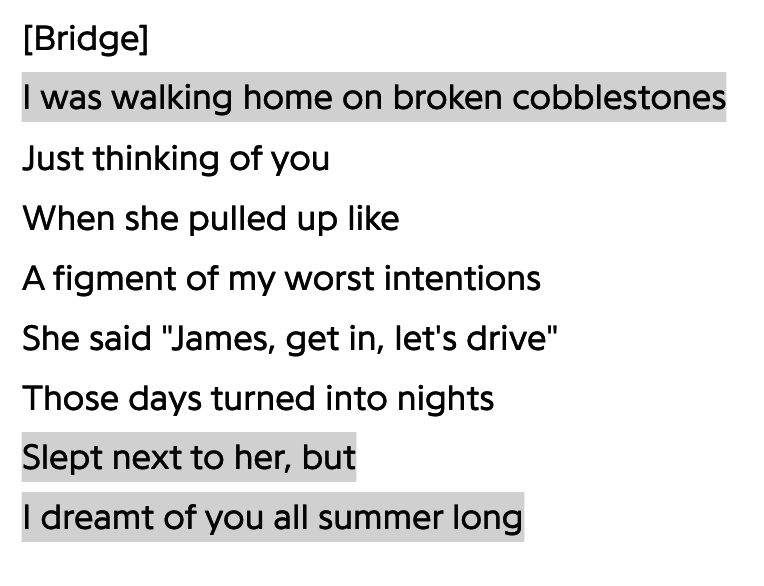 HOWEVER, James could be a girl's name. In fact, James and Inez (two characters in the song) are the names of Blake Lively and Ryan Reynolds' daughters.
It seems to be intentionally left unclear whether or not "Betty" is a queer song. And until Taylor lets us know, we don't know the truth. However, it's always pretty awesome to hear a song about loving a girl, sung by a girl.
I'm seriously hoping that Taylor reveals James to be a girl, but until then...