You ever notice there are things that seem to happen in *every* TV show and movie?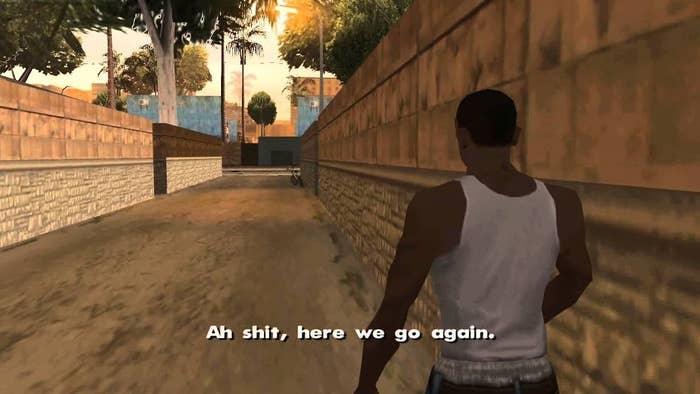 These are called tropes and there are about a million of them. But there are some that if I see one more time, I swear I am going to shut off the TV. Here are some that I truly cannot bear to see again:
1.
First up...a protagonist reading a heartbreaking letter from a character who's died, usually in the last few minutes of the show/film (and usually with the actor of the dead character reading the words as a voiceover):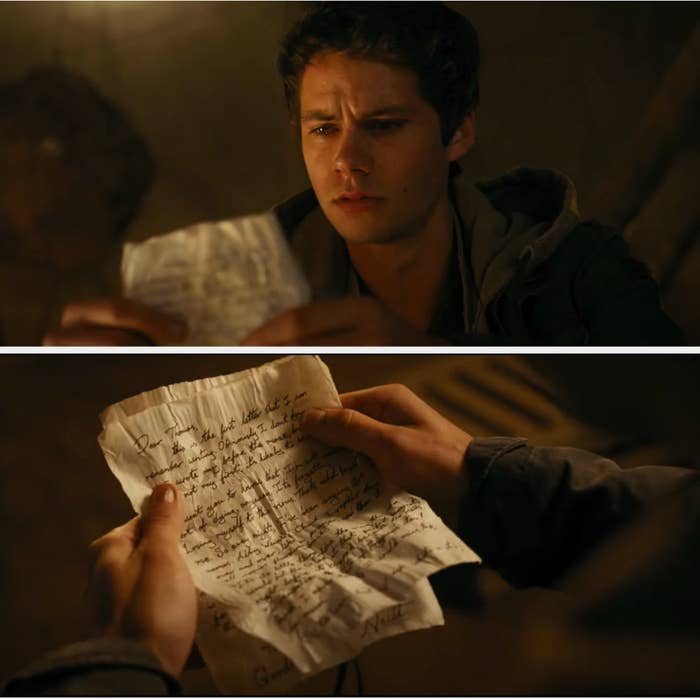 2.
A falling-in-love montage:
3.
Or worse, a trying-on-thrift-store-fashion montage:
4.
Just everything about dance-offs:
5.
When one character is mortally wounded and dies in their love interest's arms as they declare their love:
6.
Whenever someone says, "They're alive, but barely," about a wounded character: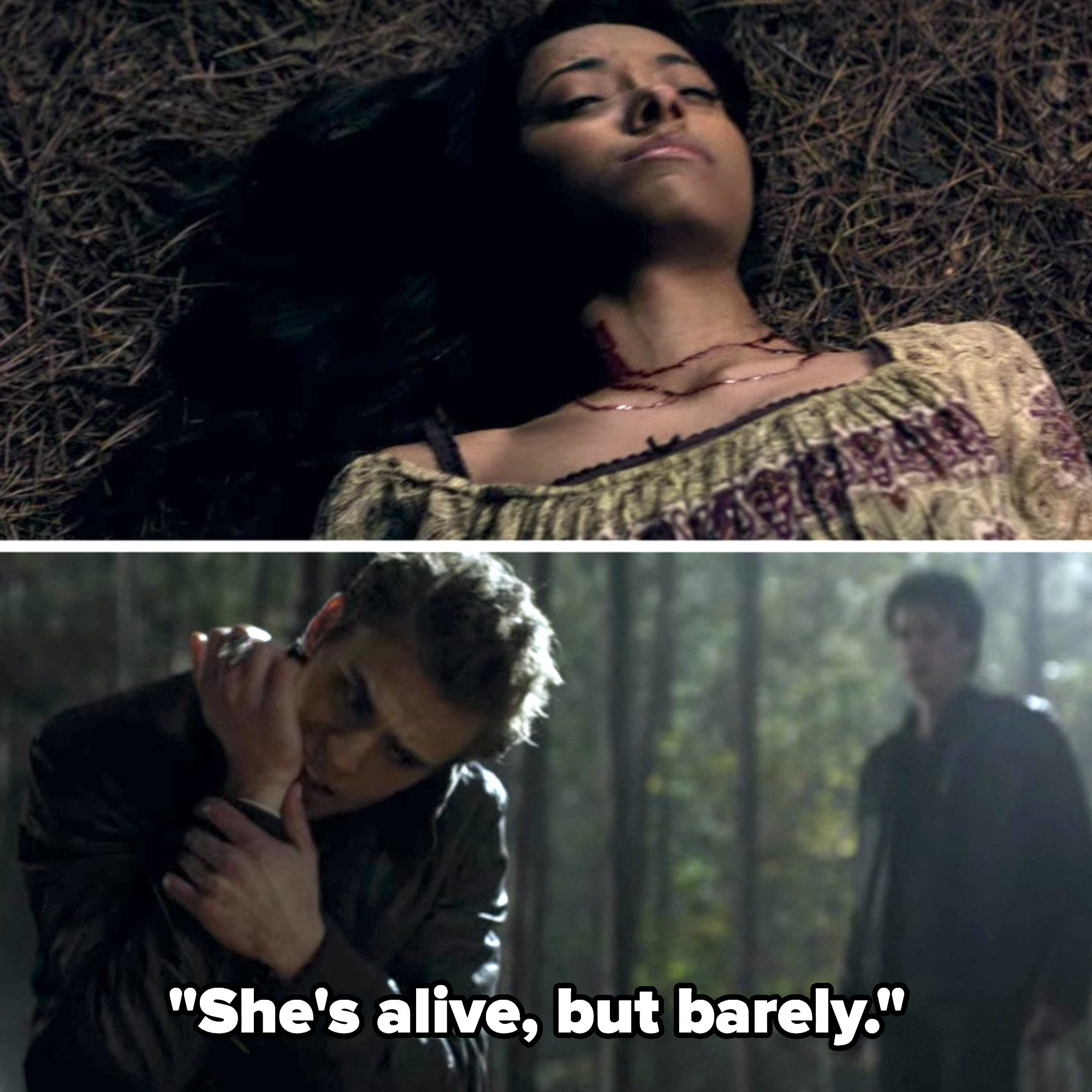 7.
A character dramatically dyeing their hair to signal a character shift: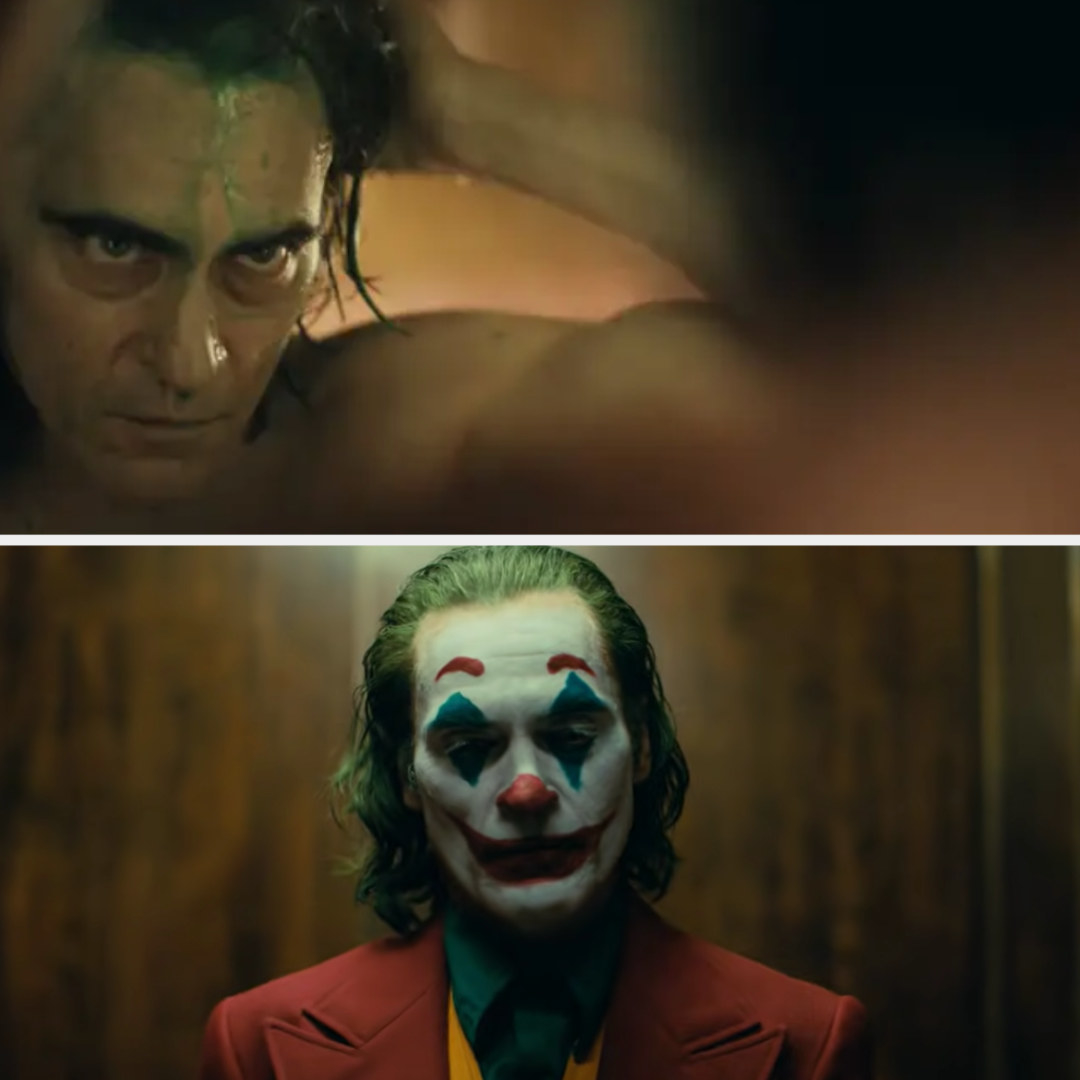 8.
One character chasing after their love interest last minute to declare their love: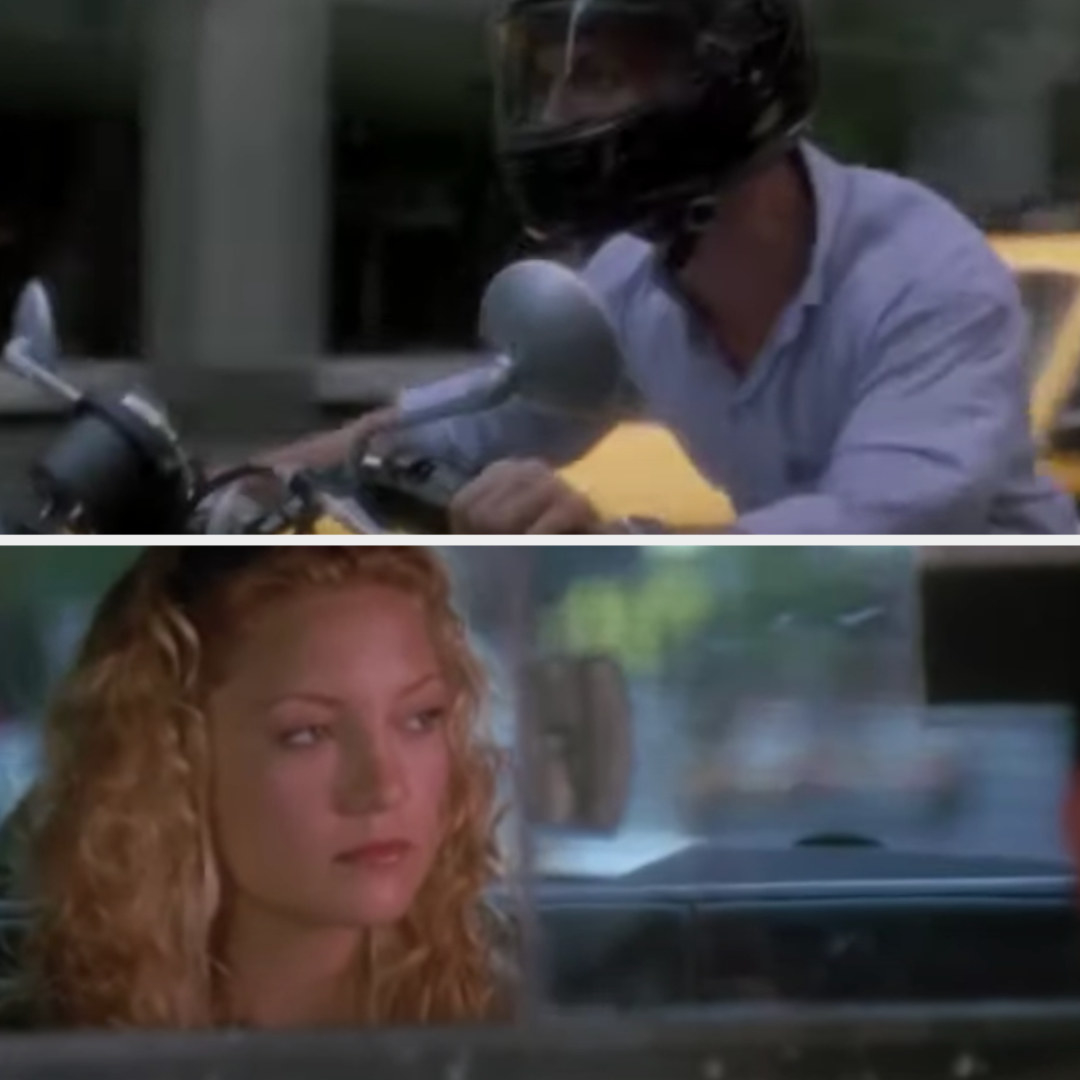 9.
...Especially if it's at an airport:
10.
People ripping IVs out of their arms in the hospital:
11.
Characters sliding down the wall and crying:
12.
Female characters getting into bed or waking up with makeup and hair done:
13.
Distressed characters cutting their long hair themselves to signify an emotional change: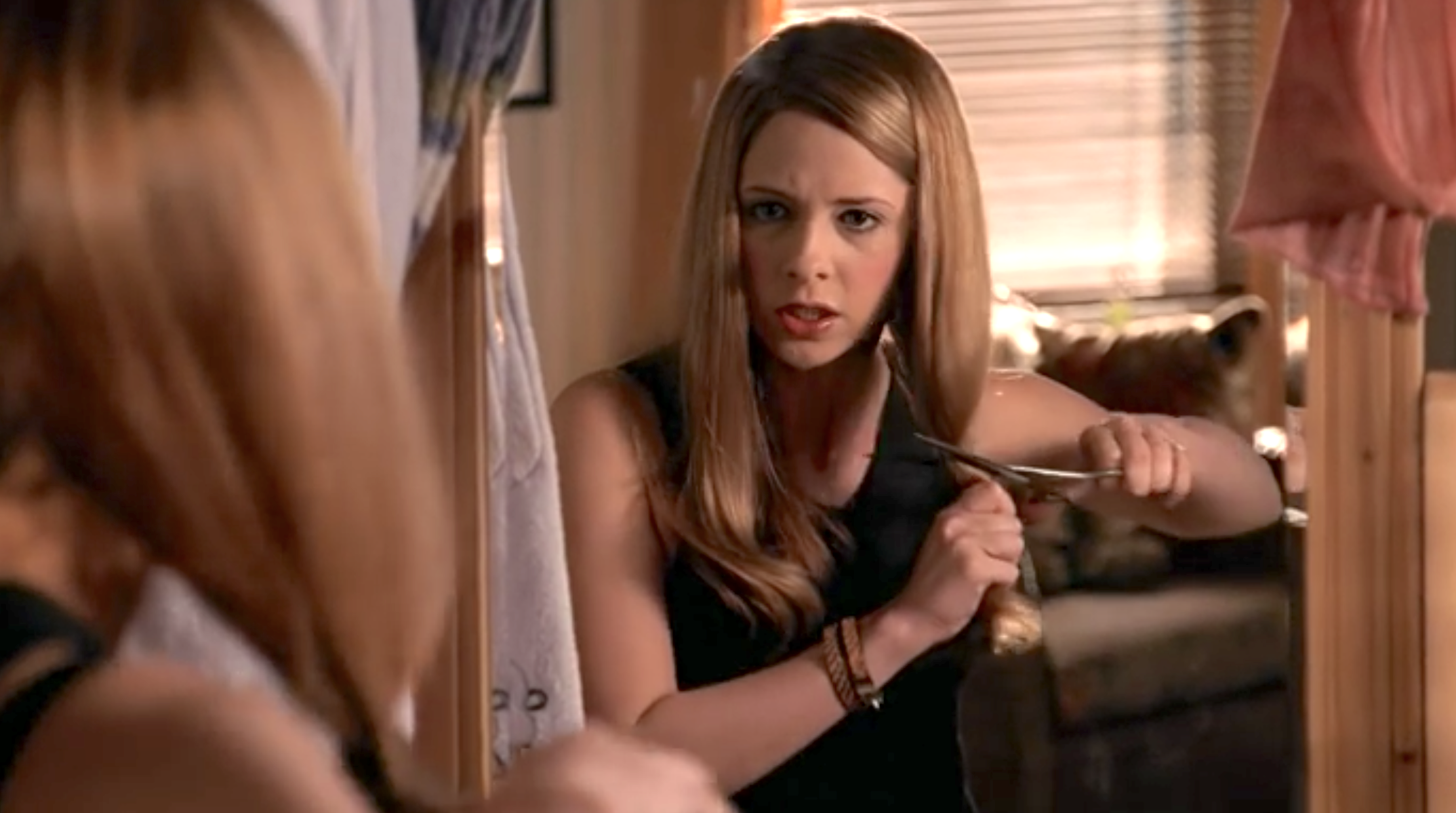 14.
Characters breaking a piggy bank to get the money out: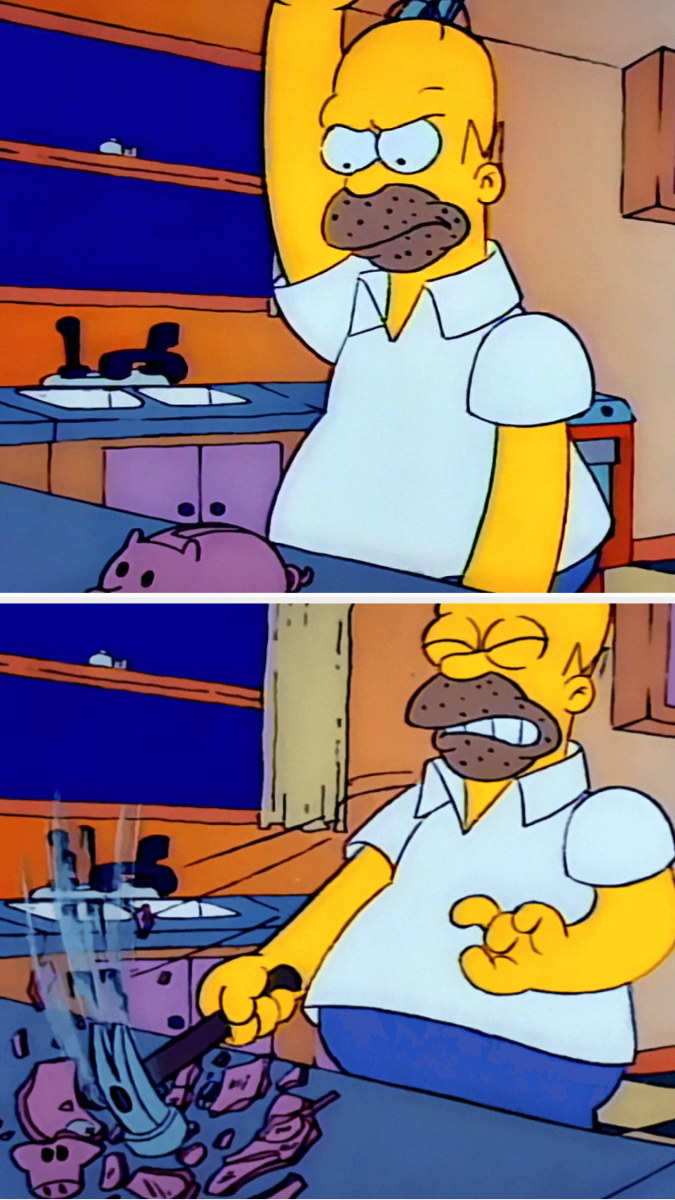 15.
The characters stacking their heads over each other in a doorway: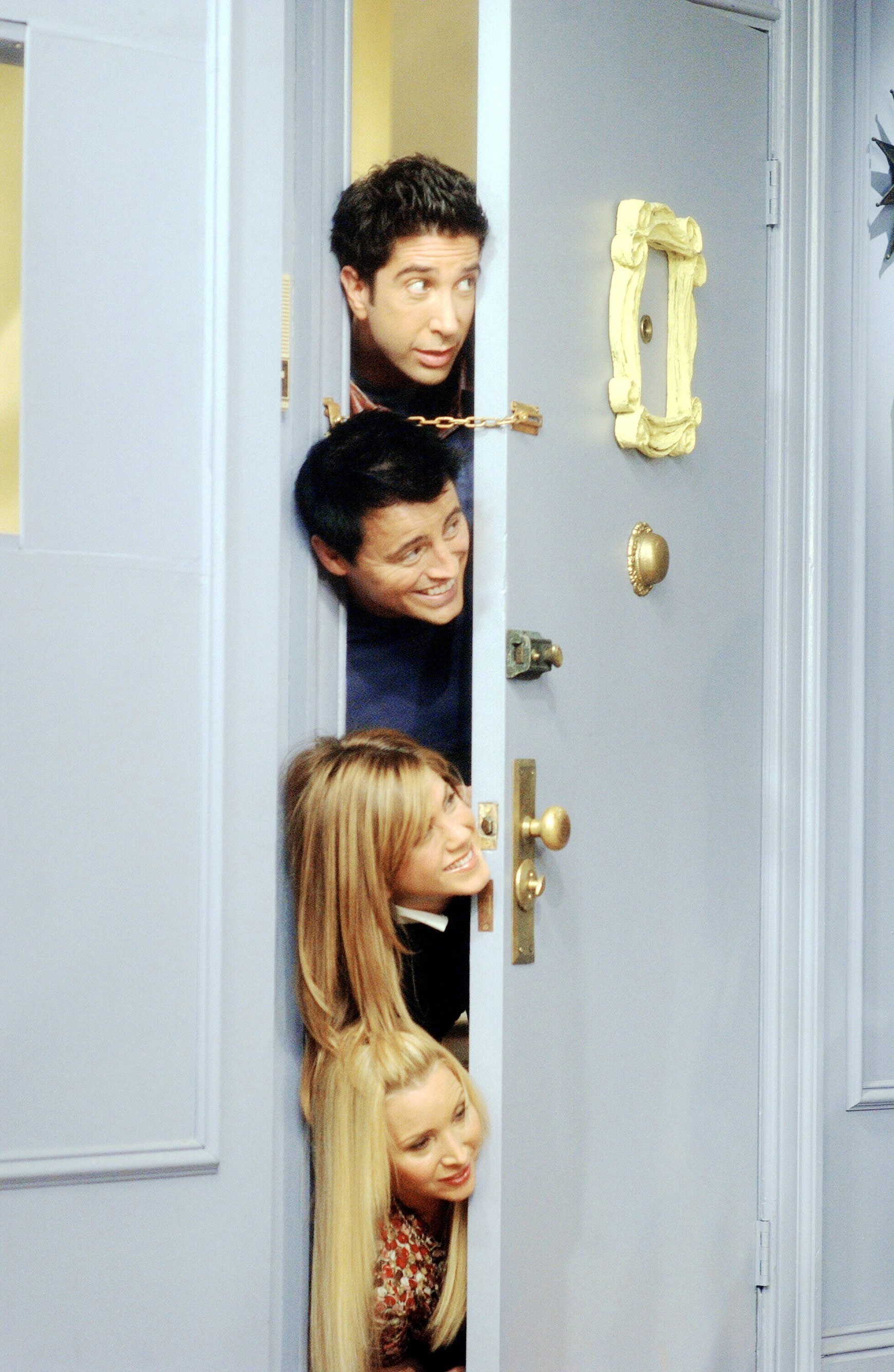 16.
People splashing water on their faces because of emotional distress: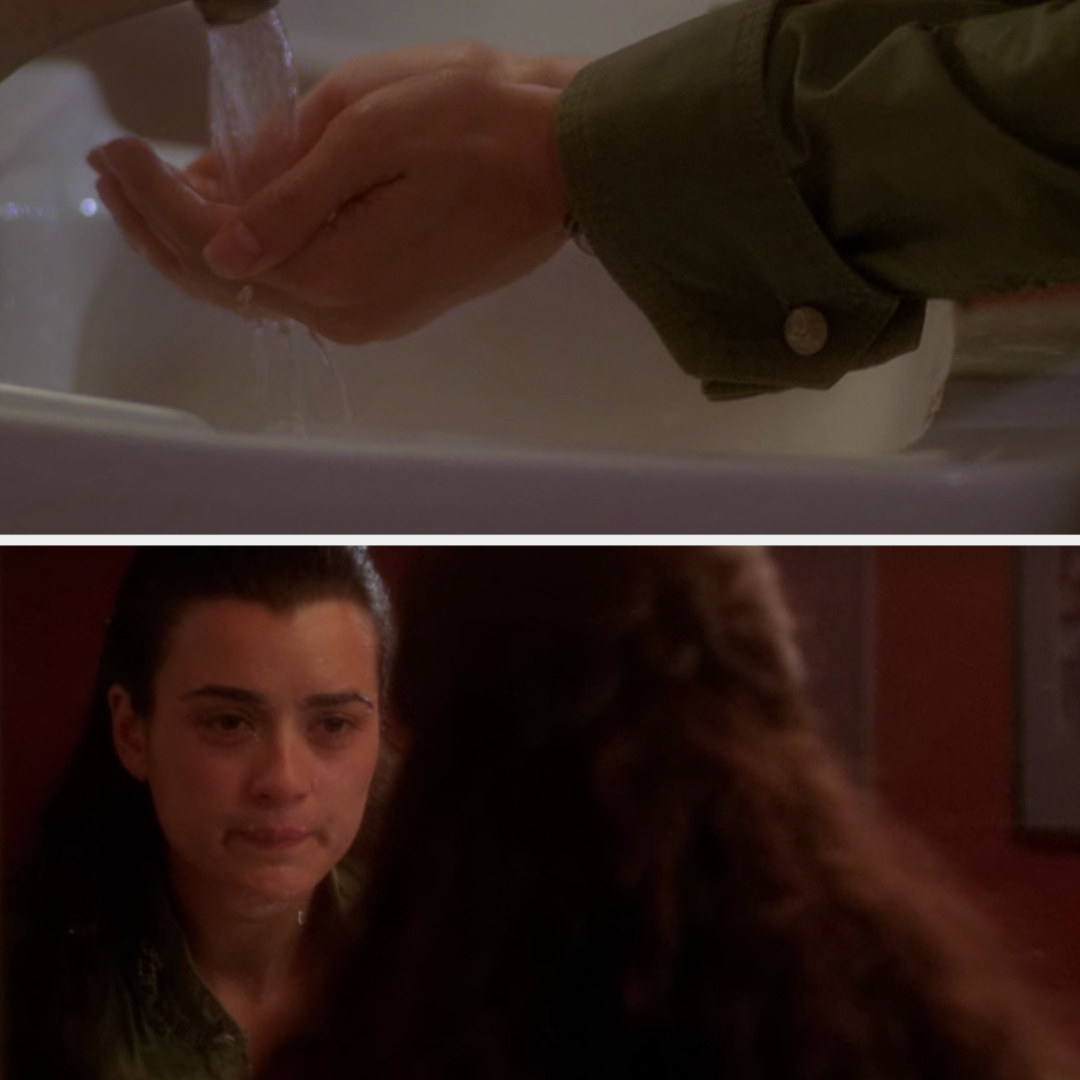 17.
Or, in a related trope, leaning down to use the sink or opening the medicine cabinet, only for a ghost to show up in the mirror: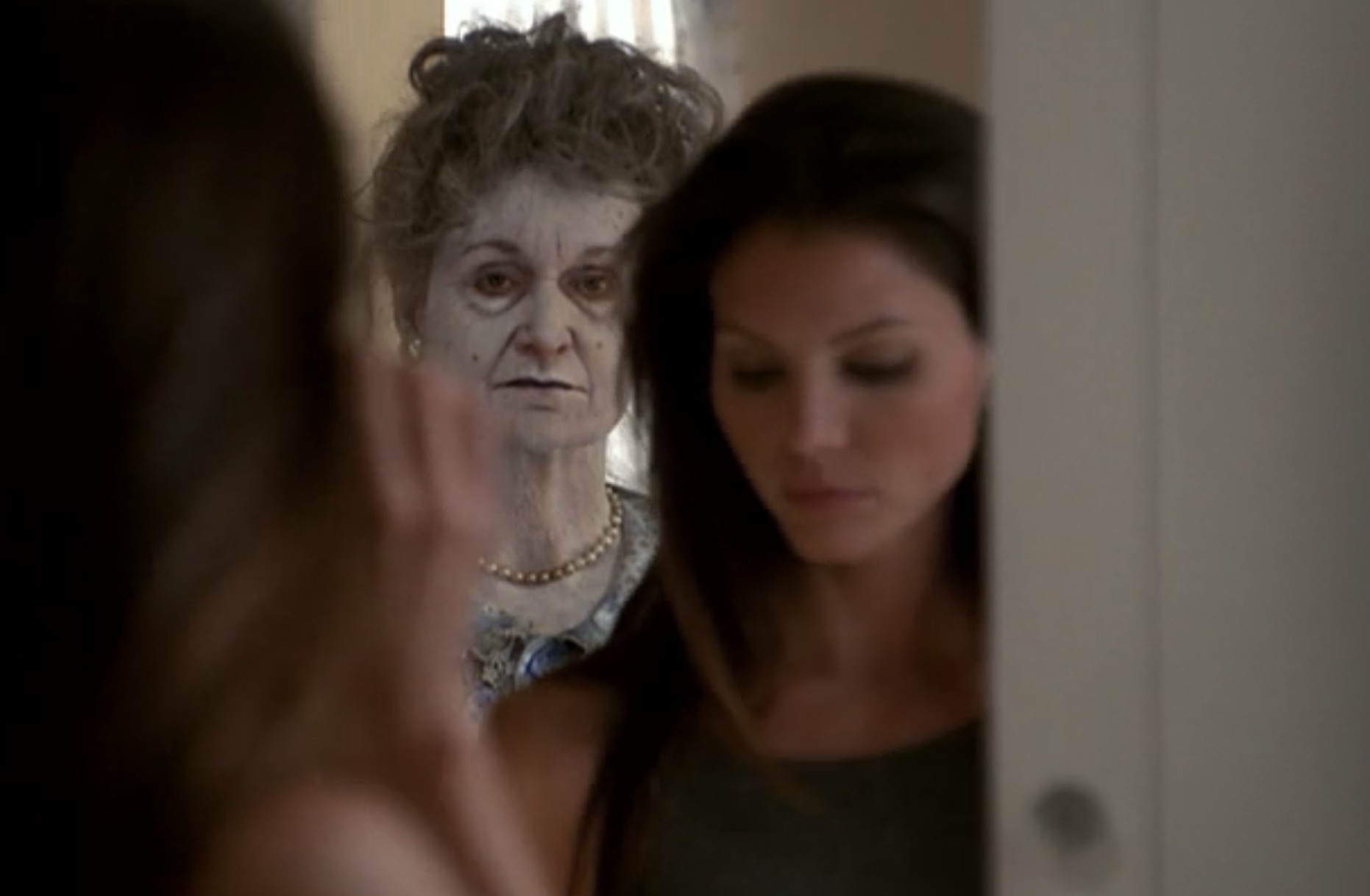 18.
Someone saying "knock knock" instead of actually knocking when entering a room:
19.
Pregnancy tests being discarded faceup in the trash: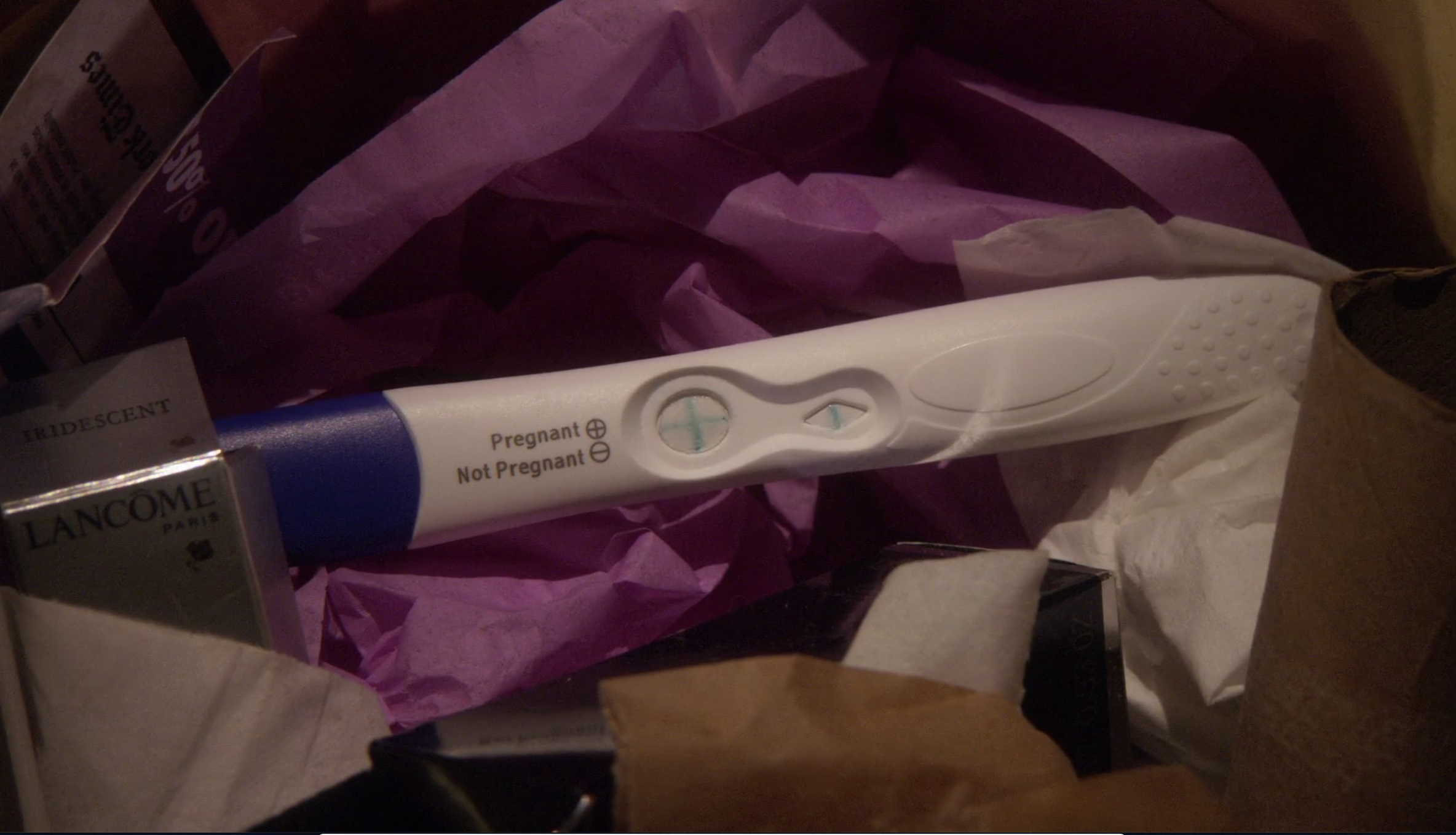 20.
Teen characters grabbing one thing or refusing to even eat breakfast when there's an entire display out: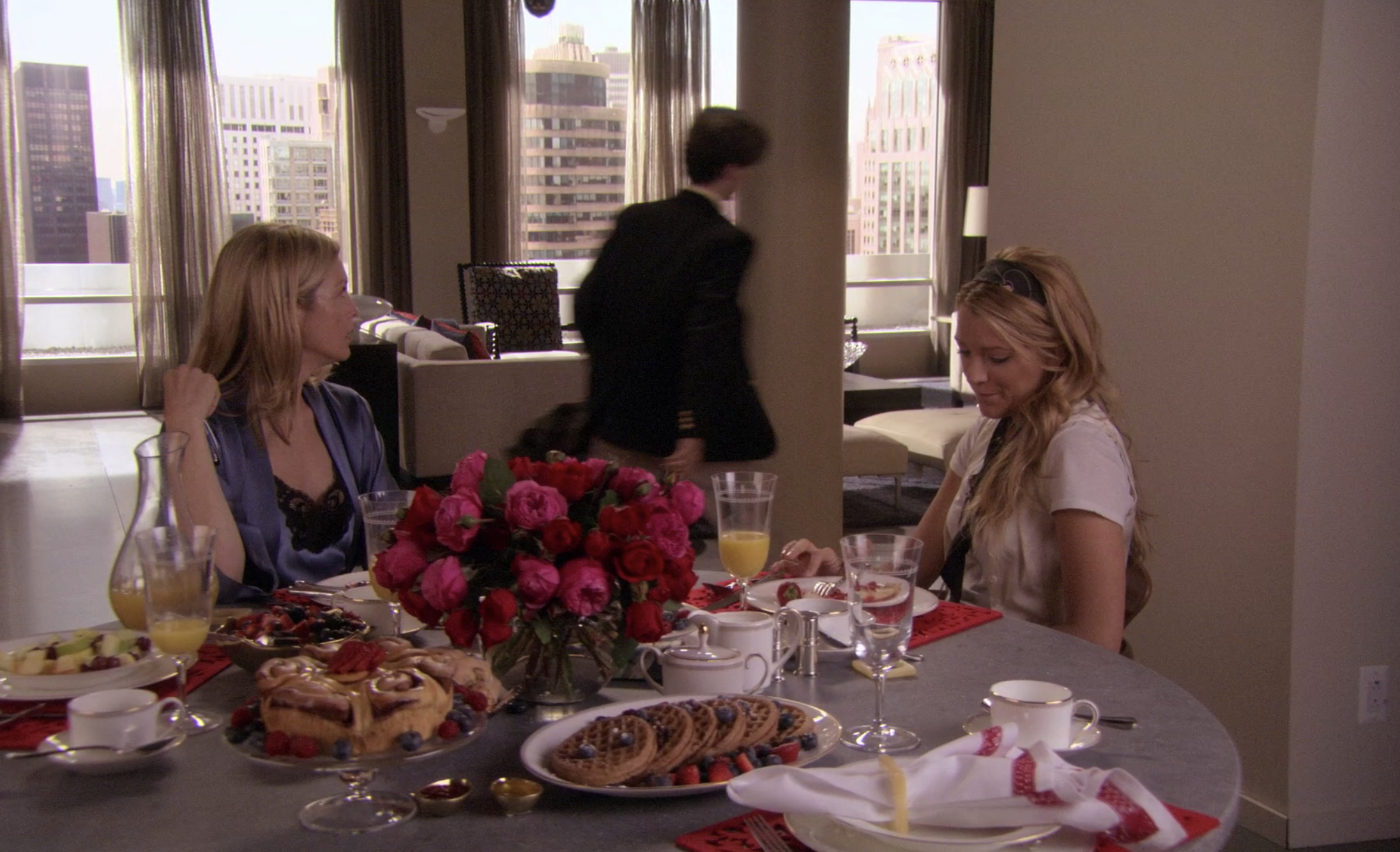 21.
Characters interrupting weddings while the priest is saying, "Speak now or forever hold your peace":
22.
Or the bride running off or standing up the groom at the altar: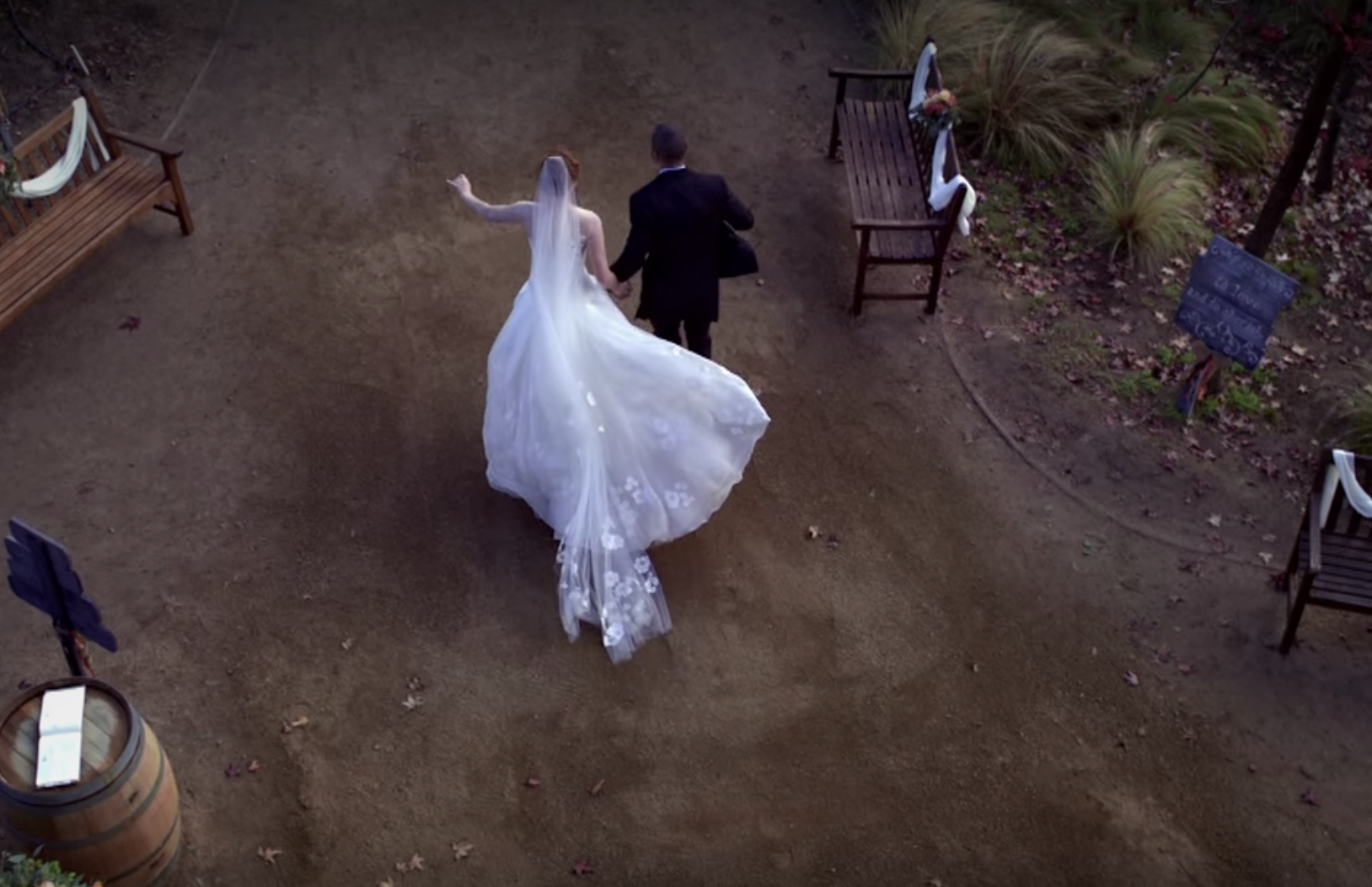 23.
People not saying bye when they hang up the phone: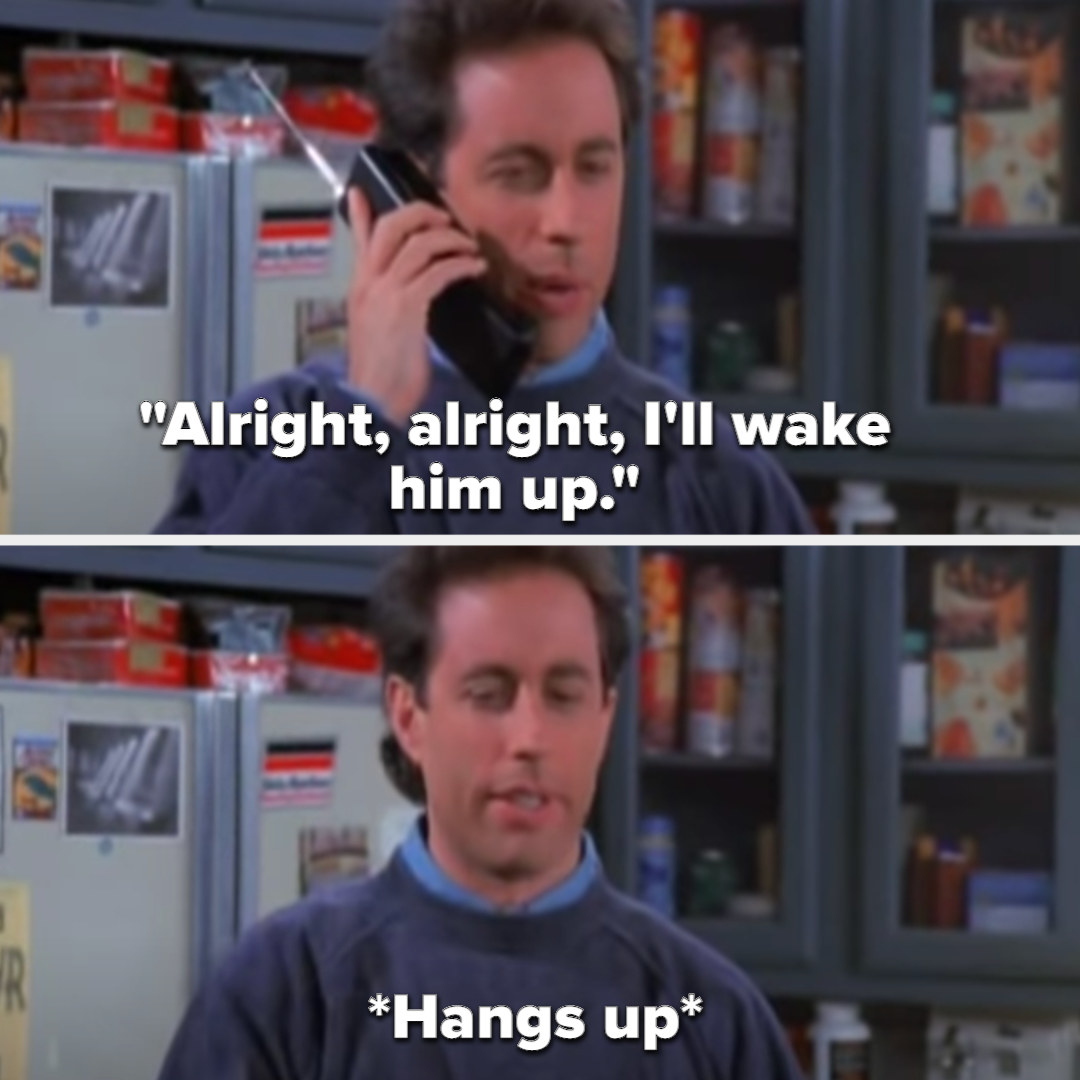 24.
Characters hanging out at coffee shops before school: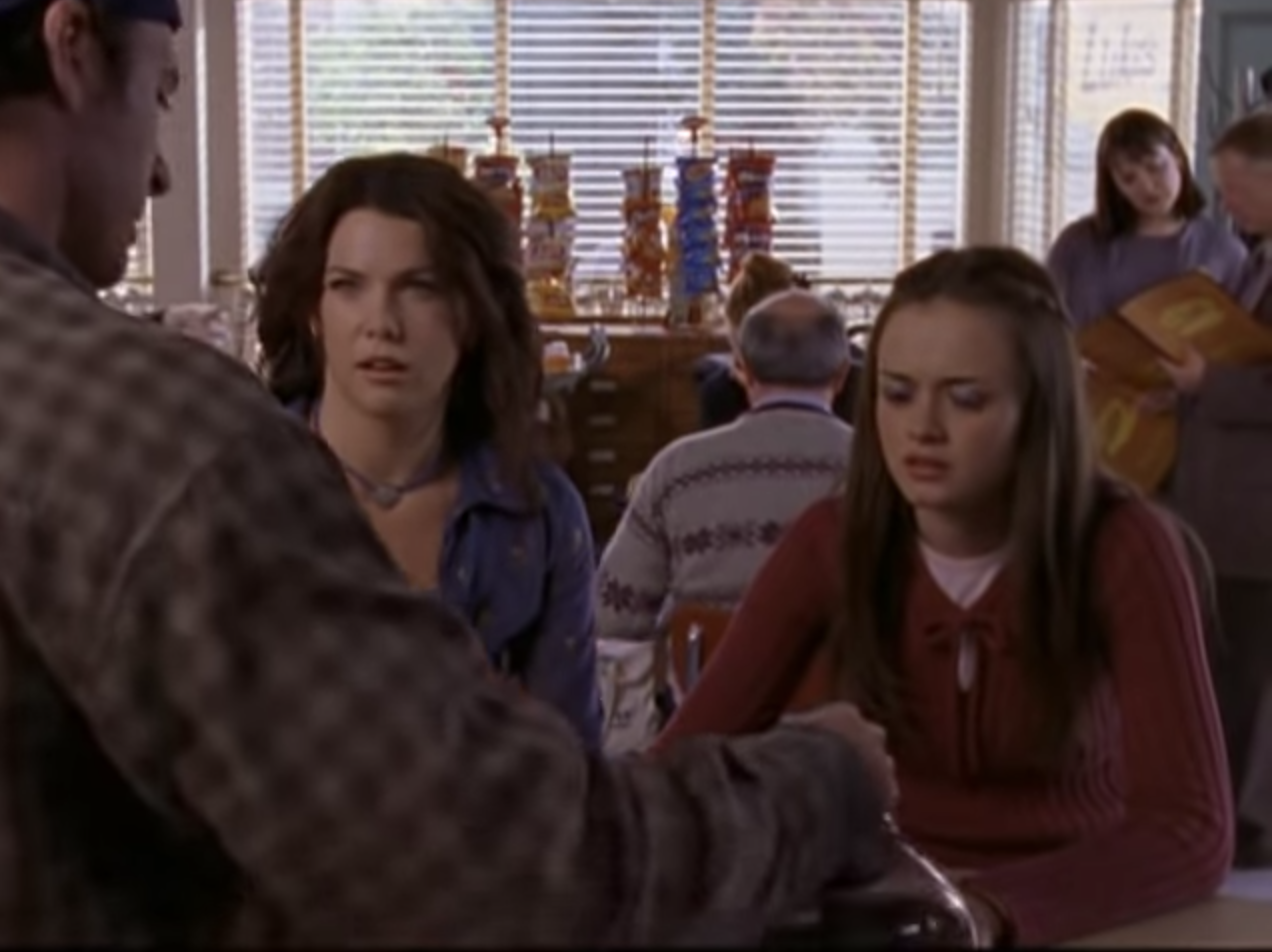 25.
A character CLEARLY crying over the phone while the other person somehow doesn't notice: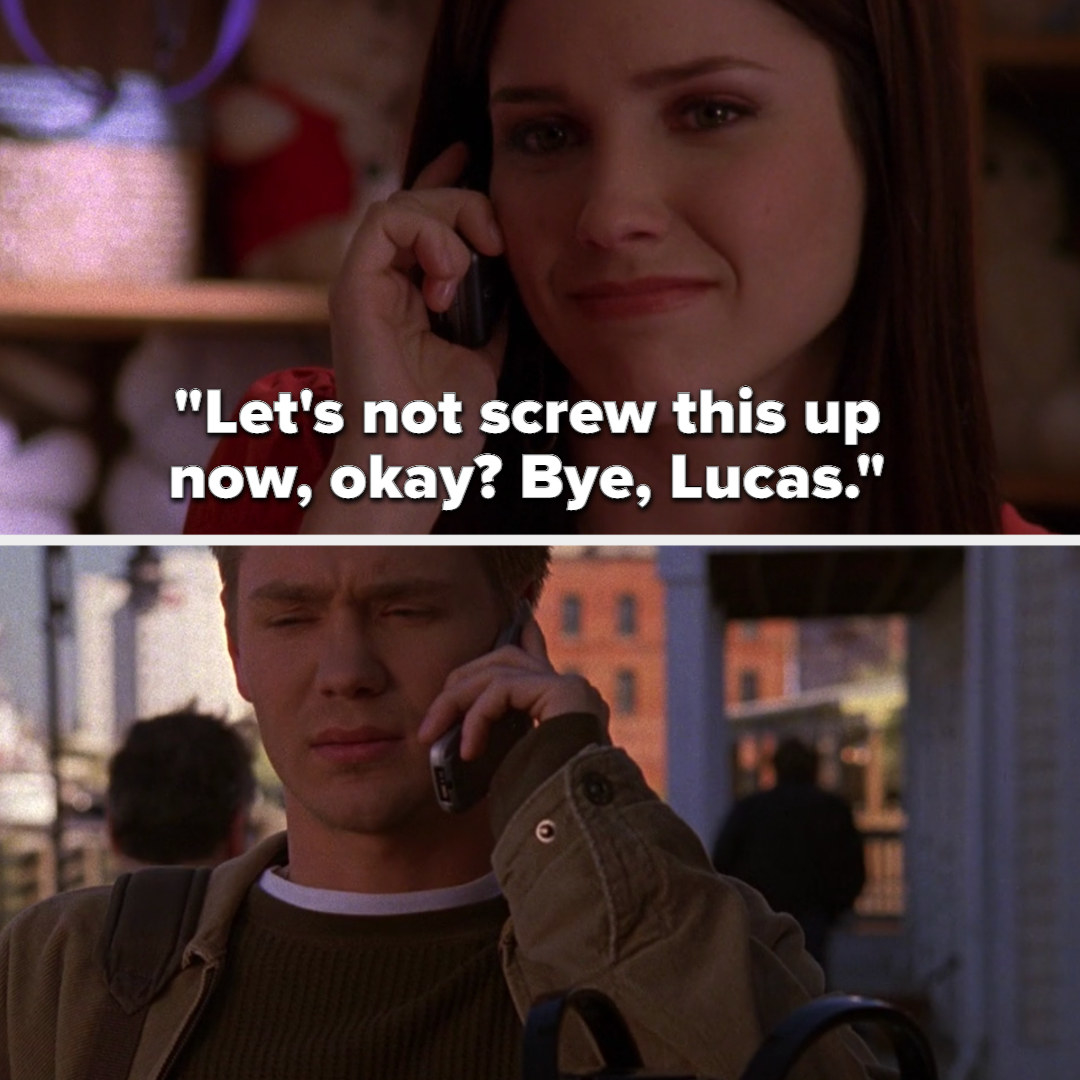 26.
A character answering the phone at their former lover's house, causing the current lover to suspect that they're sleeping together: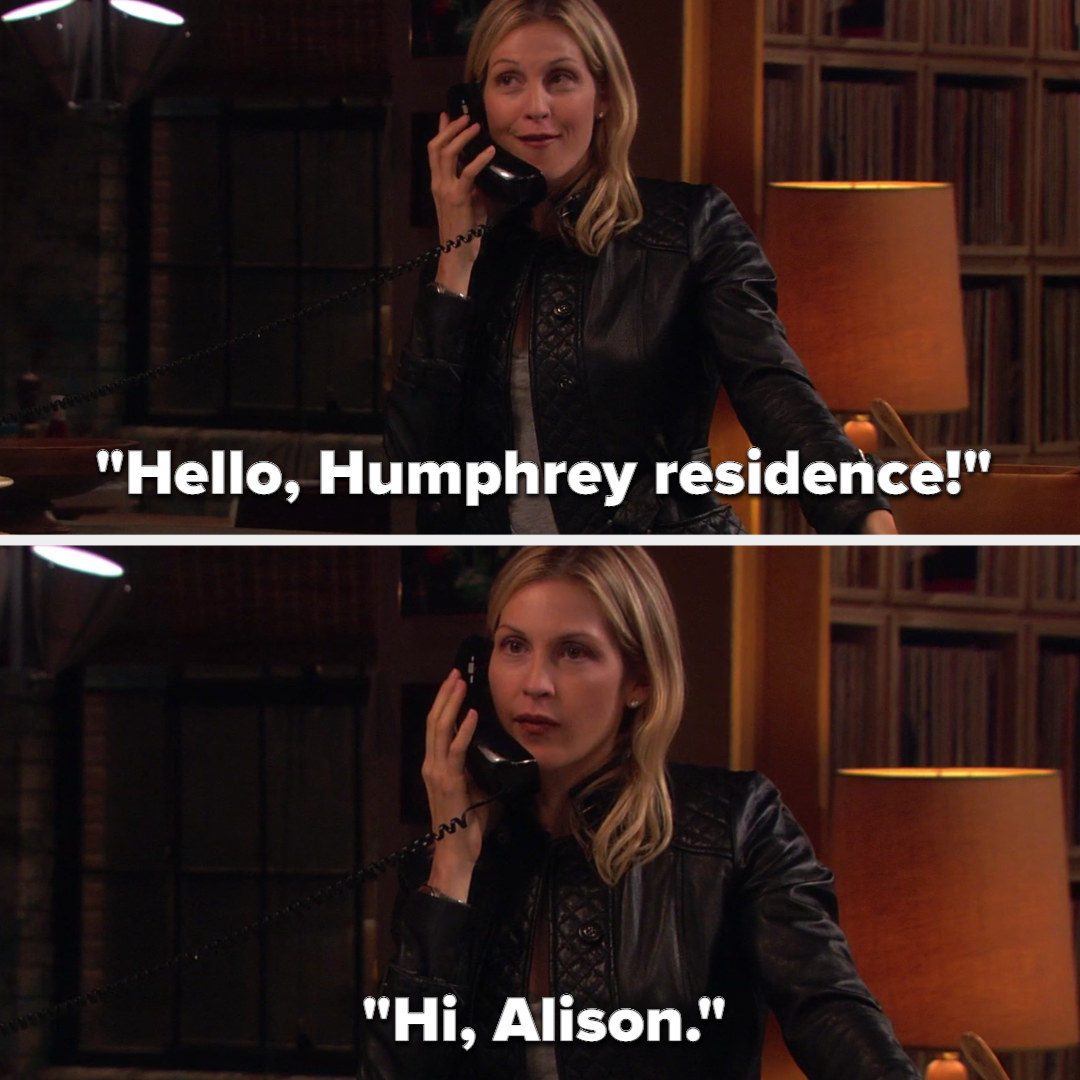 27.
And the final phone trope: a character leaving a message they didn't mean to and then trying to delete it, especially if that message is confessing their love: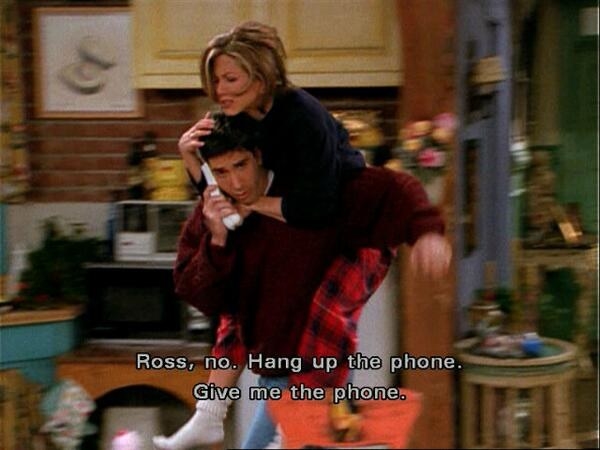 28.
A character kissing another to wake them up: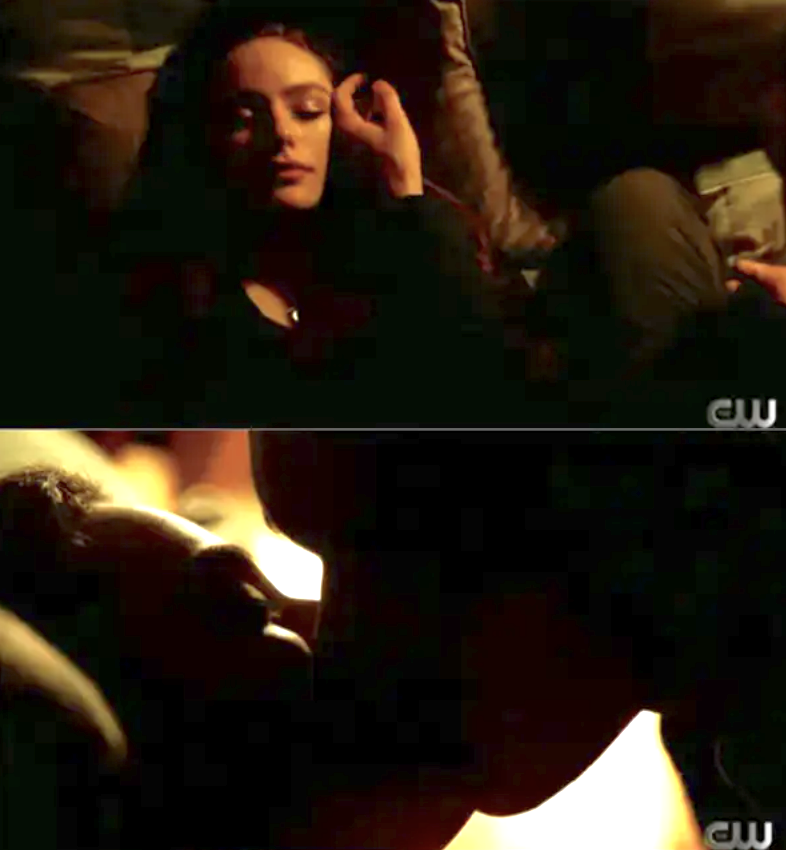 29.
And finally, a shy character coming out of their shell and revealing a previously unknown singing ability: