The Season 3 premiere picked up with Hope stuck in a magical coma, staying asleep to avoid dealing with the reality of Landon's death.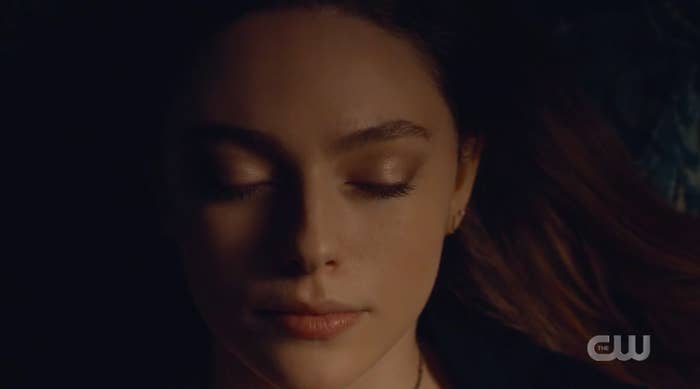 Eventually, Rafael persuades ghost Landon to return to his body so they can get Hope back. Landon then wakes Hope up with a "true love's kiss" and she magically comes back to life.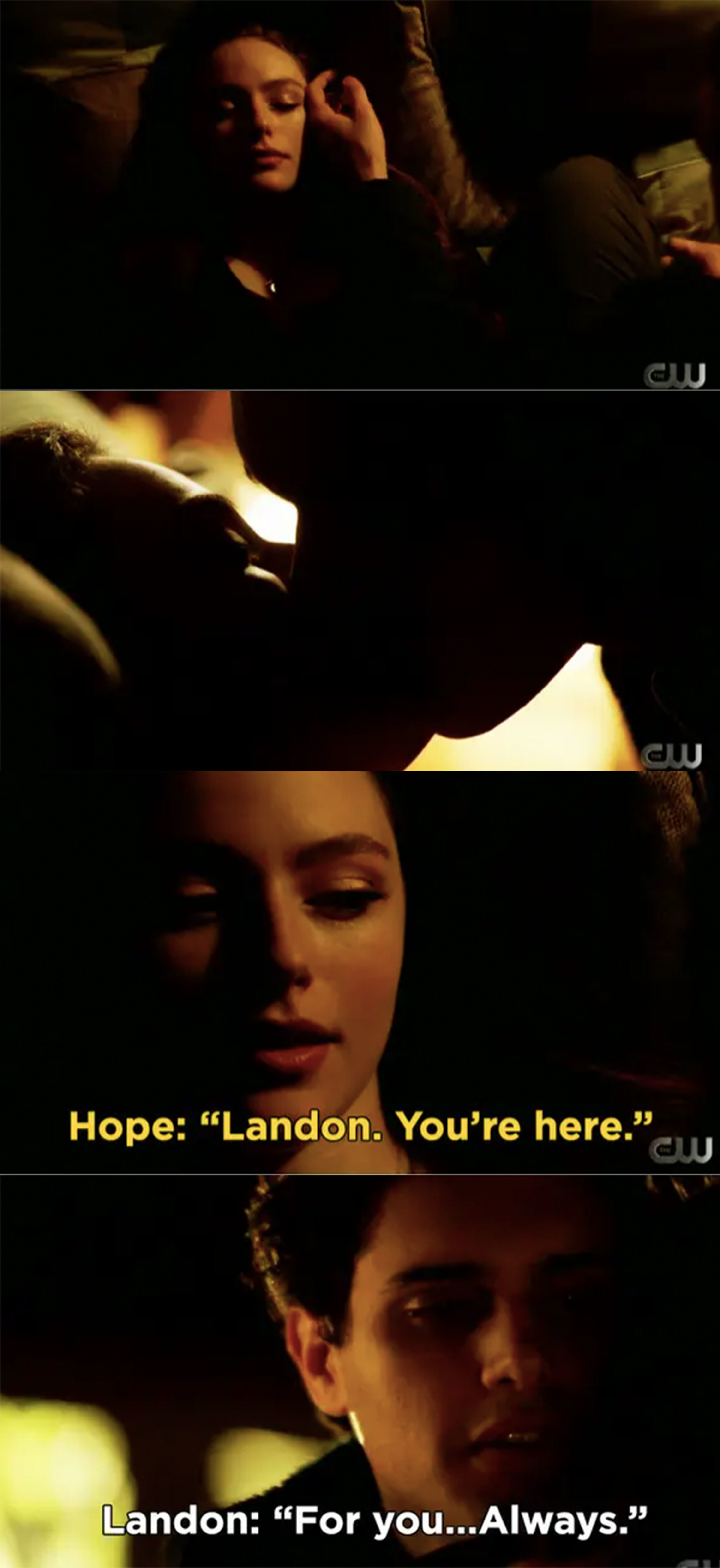 I've gotta be honest — this plot choice left a bad taste in my mouth for several reasons. For one thing, Legacies teased a nearly identical situation with Hope and Josie in the Season 2 finale, but with a VERY different message.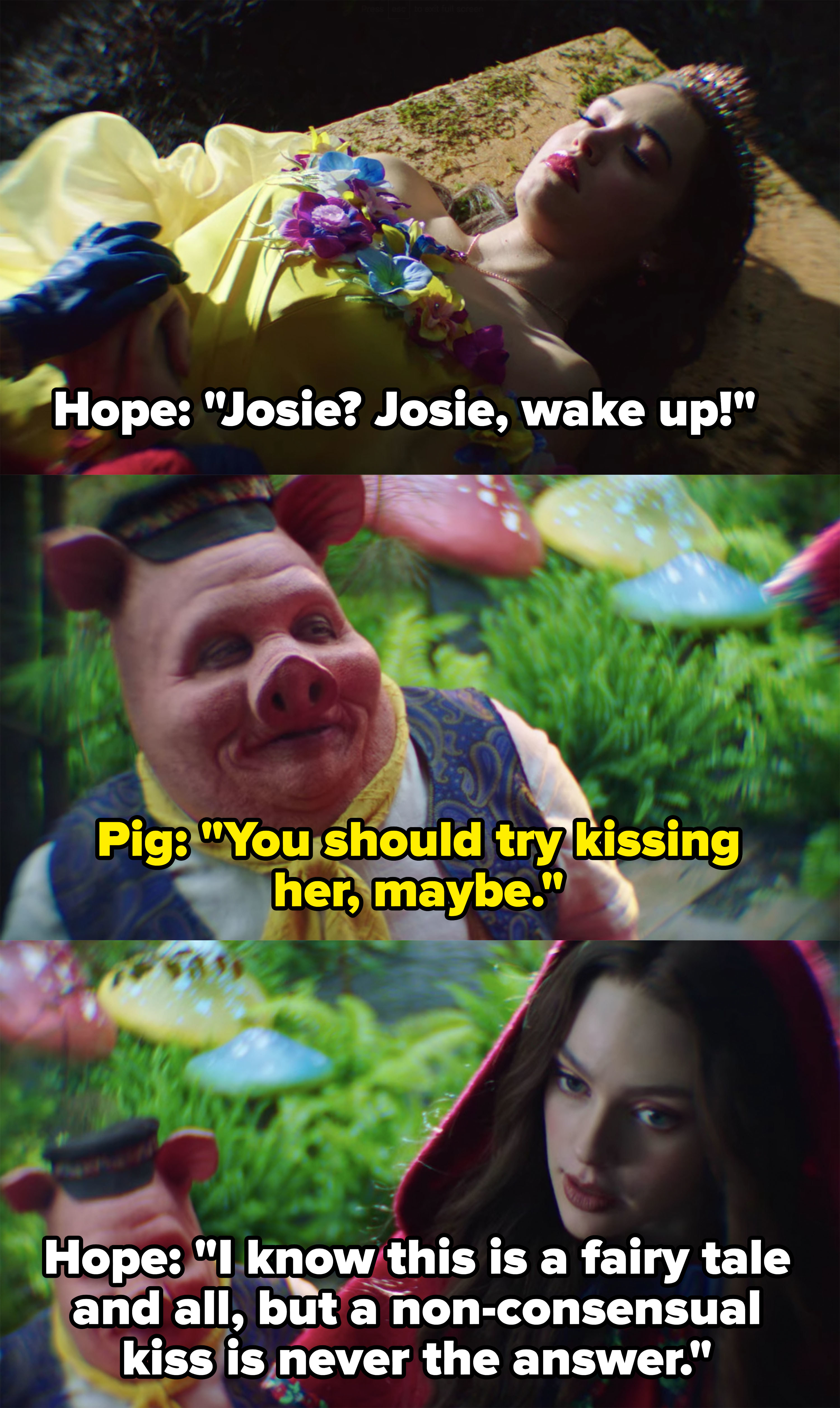 Legacies set a very clear standard with the above scene: Non-consensual kisses aren't okay, and people who are unconscious obviously cannot give consent. So, uh, why did that rule suddenly fly out the window the very next episode?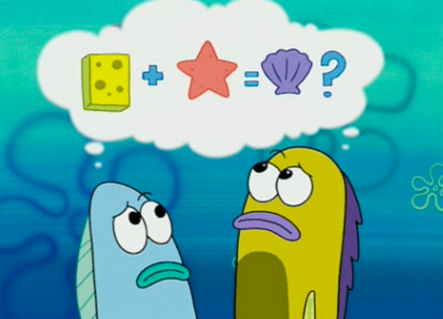 And look, I get the whole Sleeping Beauty reference, and I'm not suggesting anything intentionally sinister on Landon's part. HOWEVER, TV often holds LGBTQ relationships to higher standards, and this feels like a shining example of that.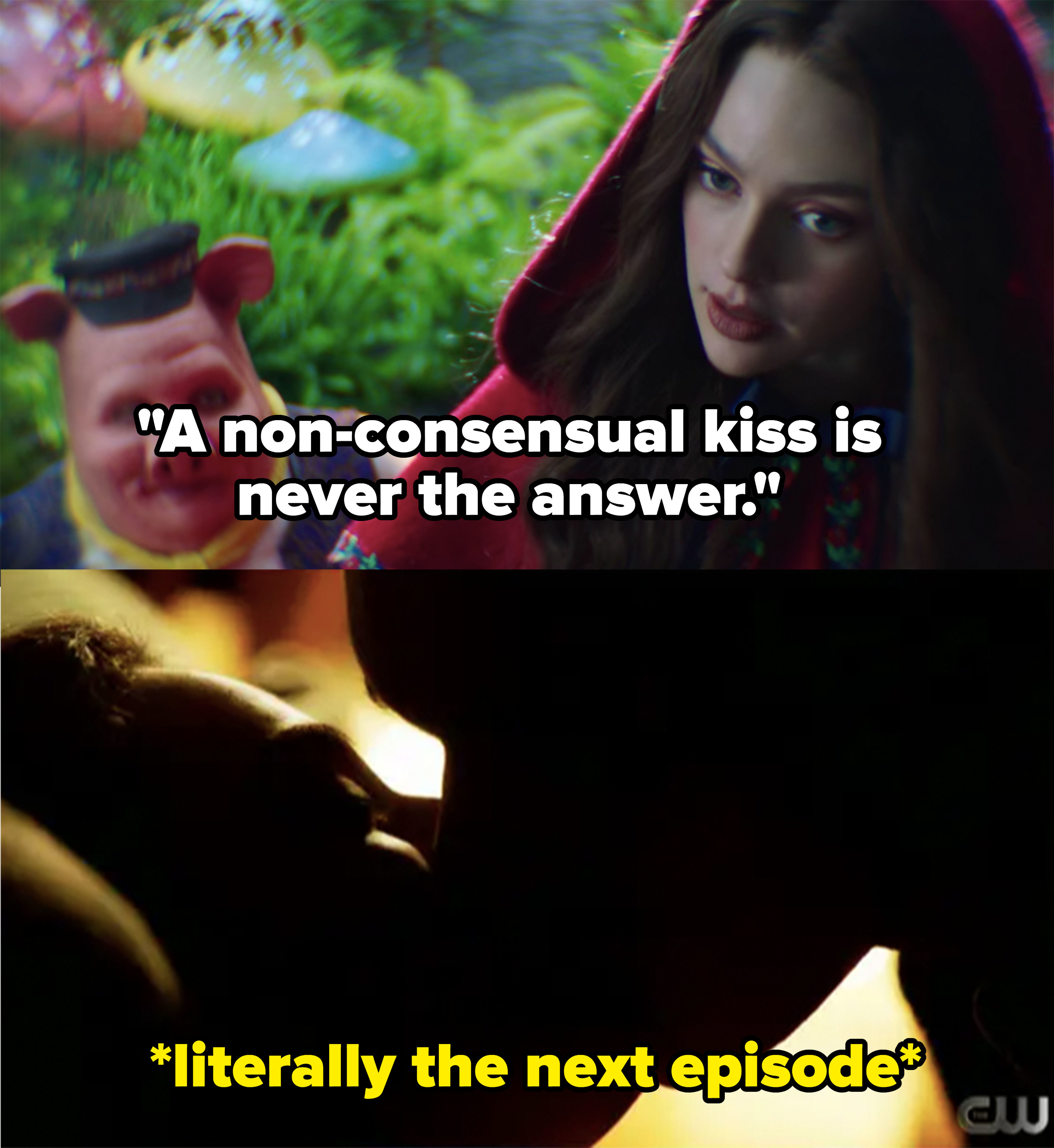 This is also part of a larger issue with the way Legacies approaches its W|W relationships. While it's fantastic that we have multiple queer female characters, it's a bit disappointing that we've really only seen one sapphic couple (Josie and Penelope, who were already broken up) so far. The show also constantly teases Hope and Josie's mutual attraction, but has yet to actually do anything with it — at this point, it's hard for it to feel like anything but queerbaiting.
Meanwhile, most of Hope's recent storylines involve Landon, to the point where Hope barely feels like her own character anymore. That's not to say she can't have a love interest — of course she can! — but she's literally supposed to be, like, the most powerful being ever. She deserves to have storylines that don't revolve around Landon, and the way the premiere chose to resolve the problem was disappointing, IMO.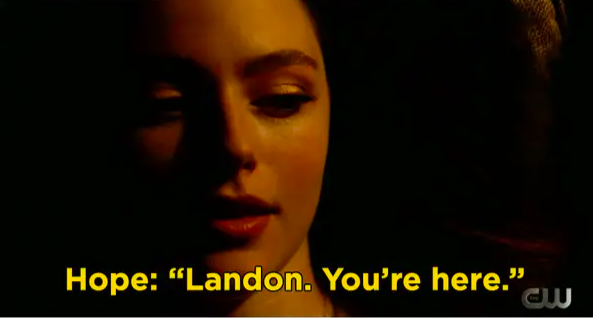 So yeah, tl;dr — the Hope and Landon kiss shouldn't have happened because it enforced an unfair double standard and it was an overall disservice to Hope's character arc.
And I'm not the only one with strong feelings about the kiss: