By now you should know that today, Taylor Swift released her rerecording of the Fearless album, titled Fearless (Taylor's Version).
The album, which was originally released in 2008, features iconic songs such as "Fifteen," "Love Story," and "You Belong With Me."
Now, the reason Taylor rerecorded this album was to provide fans with a way to listen to the legendary album without Scooter Braun profiting. It's a long story, but basically, Scooter bought the masters for Taylor's first six albums in what Taylor called her "worst nightmare," a result of "the incessant, manipulative bullying" he'd put her through over the years.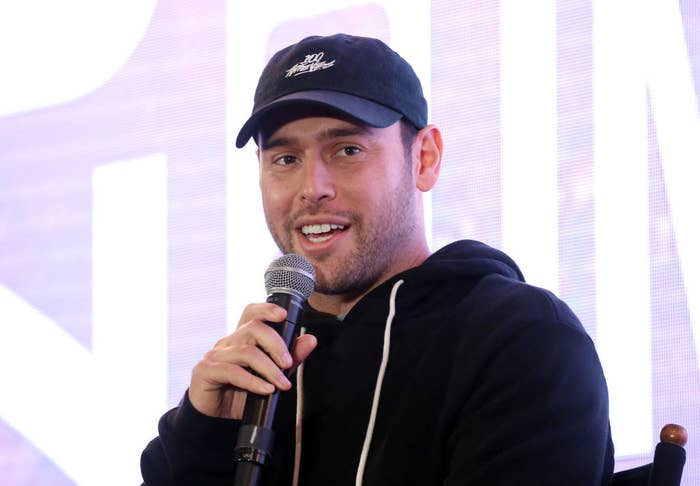 So, in addition to enabling us to enjoy Tay's more mature voice and her excellent, never-before-released bonus tracks, the new album provides us with a way to support Taylor as an artist, rather than the man who has profited off her image without her consent, as well as to send a message to artists everywhere that they should be able to own their own music.
BUT this all does nothing if you continue to listen to the older versions of the songs. This is pretty easy if you're just listening to Fearless (Taylor's Version) on repeat, like me, but it's harder if you're shuffling Taylor Swift or listening casually. So how do you hide the songs on Spotify? Twitter user @swifferupdates detailed how in a Twitter thread!
First, you're obviously going to want to hide Fearless (Platinum Edition). Go to your Spotify, search for the album, and next to each and every song, click the three dots, then the second option down, which is "hide."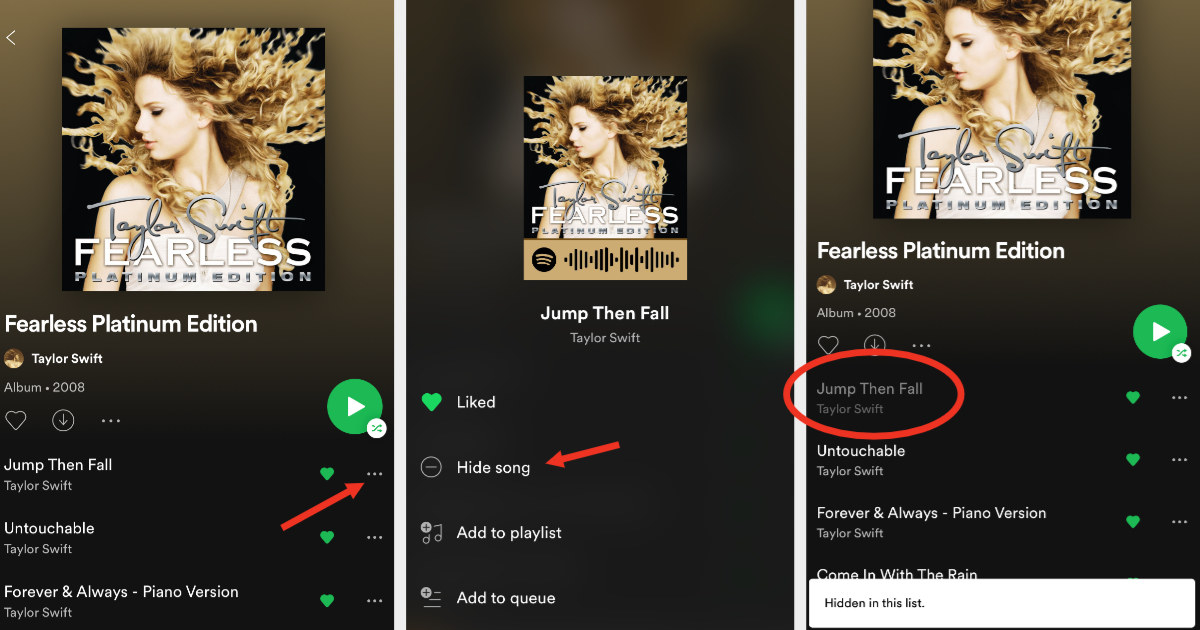 If you're an Apple Music user, delete the songs from your library, and then be sure to search only in your library when listening to Taylor. Otherwise, there doesn't seem to be a way to "hide" the songs on the streaming side, but I'm not an Apple Music user, so let me know in the comments if you found a way!
Go forth, Swifties! Now you can listen to Taylor's music in peace!
UPDATE: @swifferupdates let me know that there's now a way to update all your playlists!