I don't make the rules. I simply report the facts.
But I digress. The reason I have brought you all here today is to talk about a certain picture of Chris Pine posted by Twitter user @Rachael_Conrad that has been making the rounds on the interwebs. A picture so hot, so steamy, so utterly NC-17 that it should not be shown without a warning.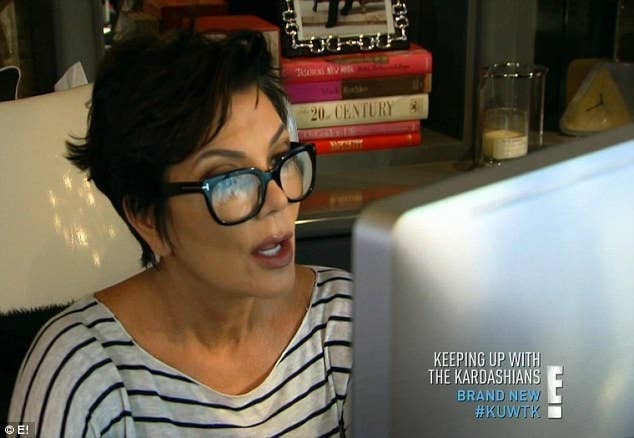 Just listen to the original poster:
I know, it's a lot. Allow me to bring your attention to the most important parts:
1.
THE MASK!!
2.
THE GIANT BAG OF BOOKS!!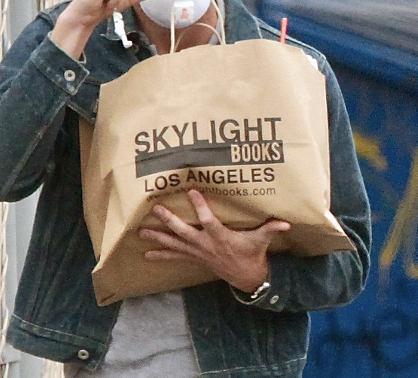 3.
FROM AN INDIE BOOKSTORE!!!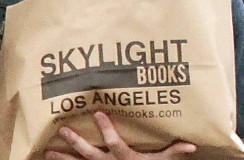 4.
This strange squint and hand motion!!!!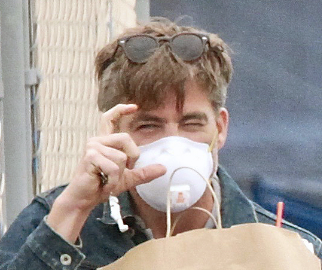 5.
The drink he artfully balances behind the bag!!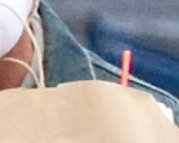 6.
The dumpster in the background!!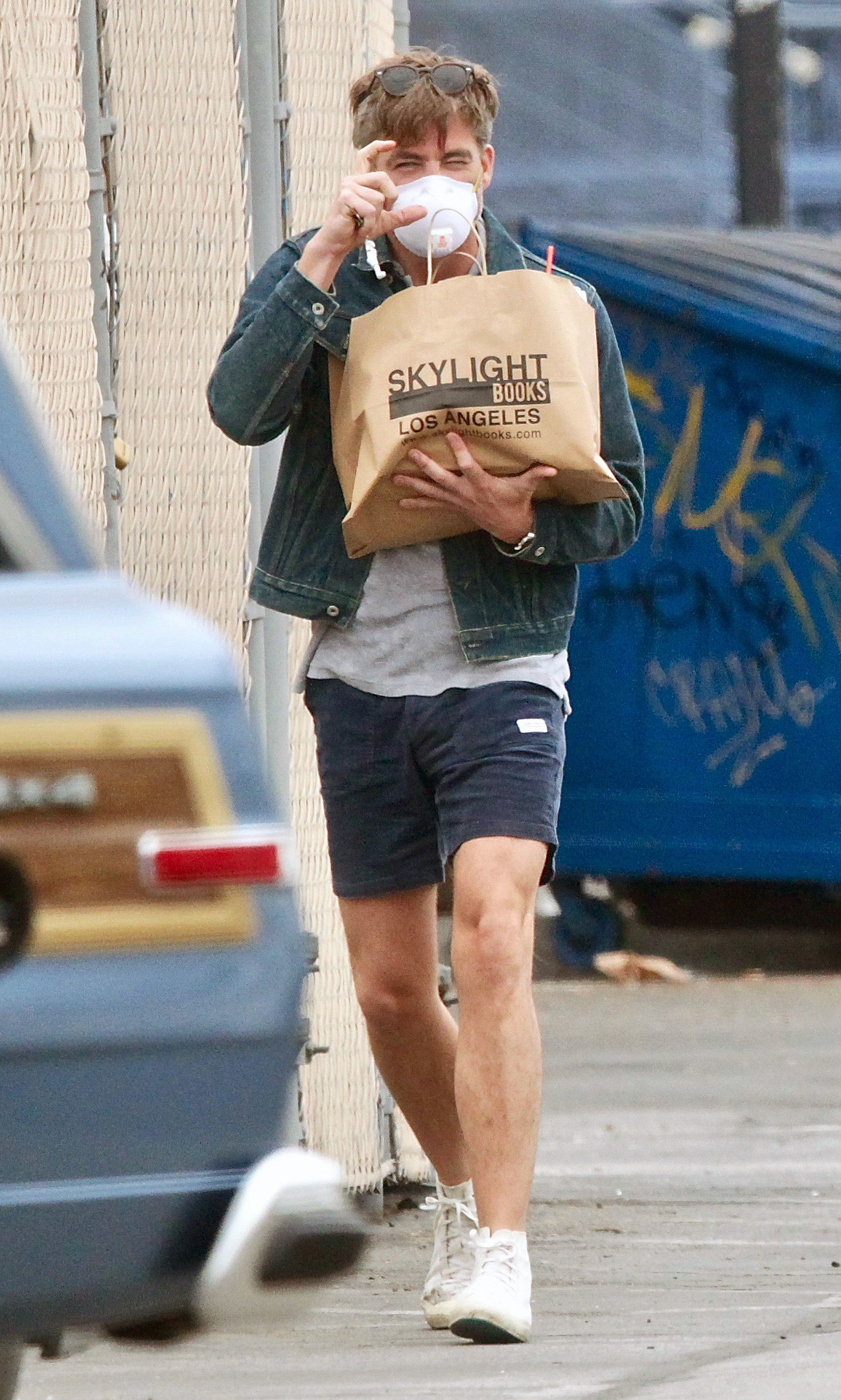 In conclusion...