MAJOR SPOILERS AHEAD IF YOU HAVE NOT YET SEEN SPIDER-MAN: NO WAY HOME!!!!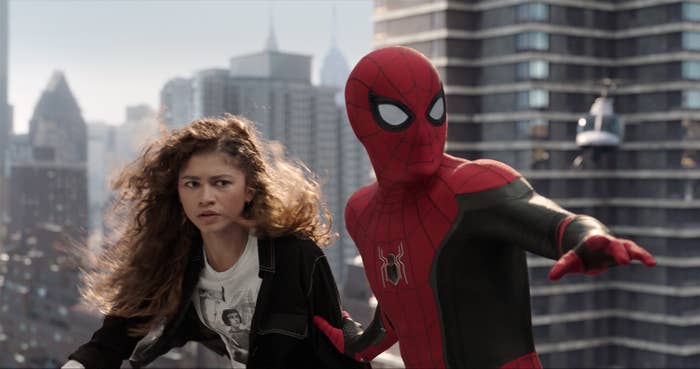 Okay. SO, we all know that Andrew Garfield and Tobey Maguire reprised their roles as Spider-Man and, well, Spider-Man in Spider-Man: No Way Home.
Though their appearances have been heavily rumored, Garfield and Maguire have been denying their involvement in the film for AGES — in particular, Garfield, who seems to have dealt with the question far more than Maguire.
Now, Andrew Garfield is a great actor, and he's had challenging roles before — but none, imo, as challenging as this one. Here is every time Garfield has played the part of "Guy Who Definitely Isn't In Spider-Man: No Way Home" to perfection.