We all know the American healthcare system is seriously messed up. The cost of both routine and lifesaving care is exorbitant, to the point where people aren't seeking healthcare when they need it.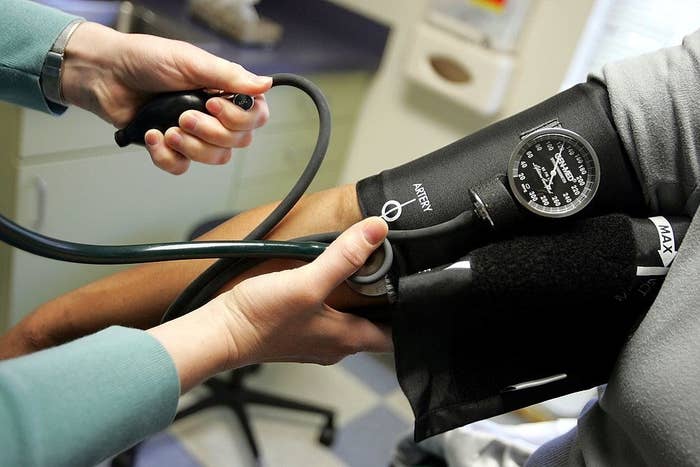 But in case you're not American and you're curious just how bad it is, check out these photos below.
1.
This person was charged over $800 just to be told their son was dead when he arrived at the hospital.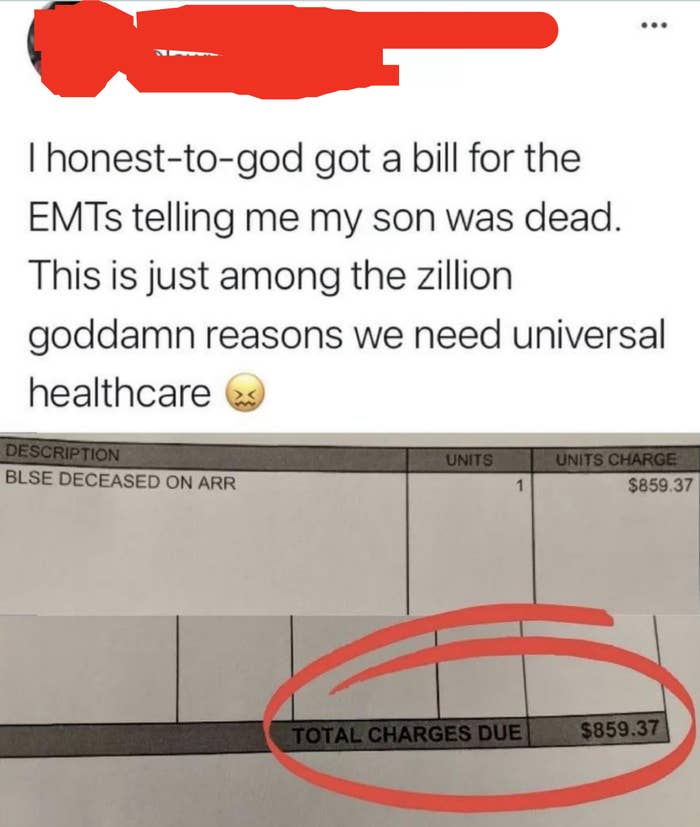 2.
This person was charged for crying over their health condition.
3.
This person was charged $40 to hold their own child after giving birth.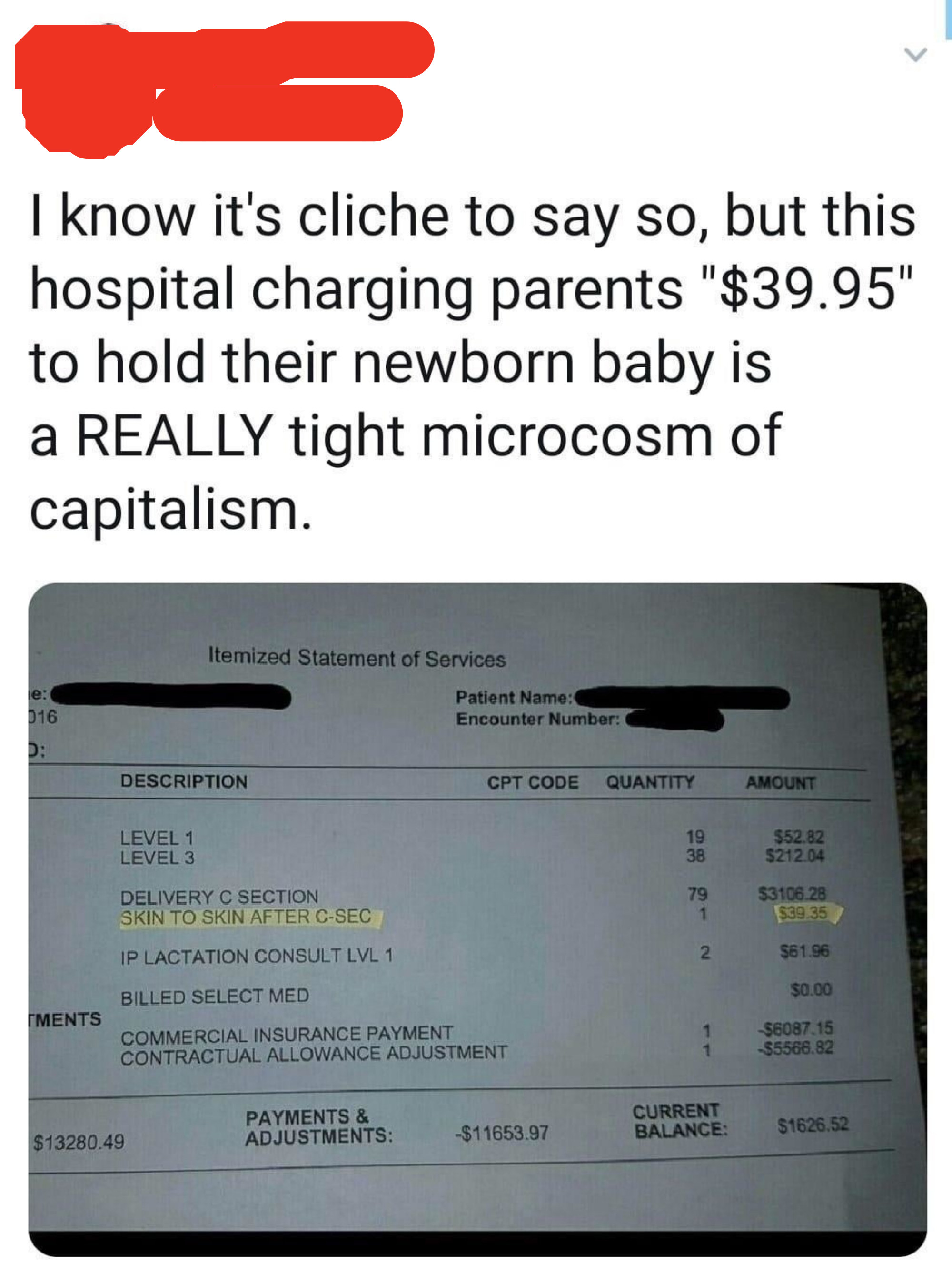 4.
This person was billed for having their deceased husband's organs donated.
11.
This completely standard birth — that didn't even involve an epidural or anesthesia — cost over $50,000.
13.
This person was double-charged for ultrasounds because they were having twins.
20.
This person was charged almost $3,000 for what sounds like a 48-hour hold in a mental hospital.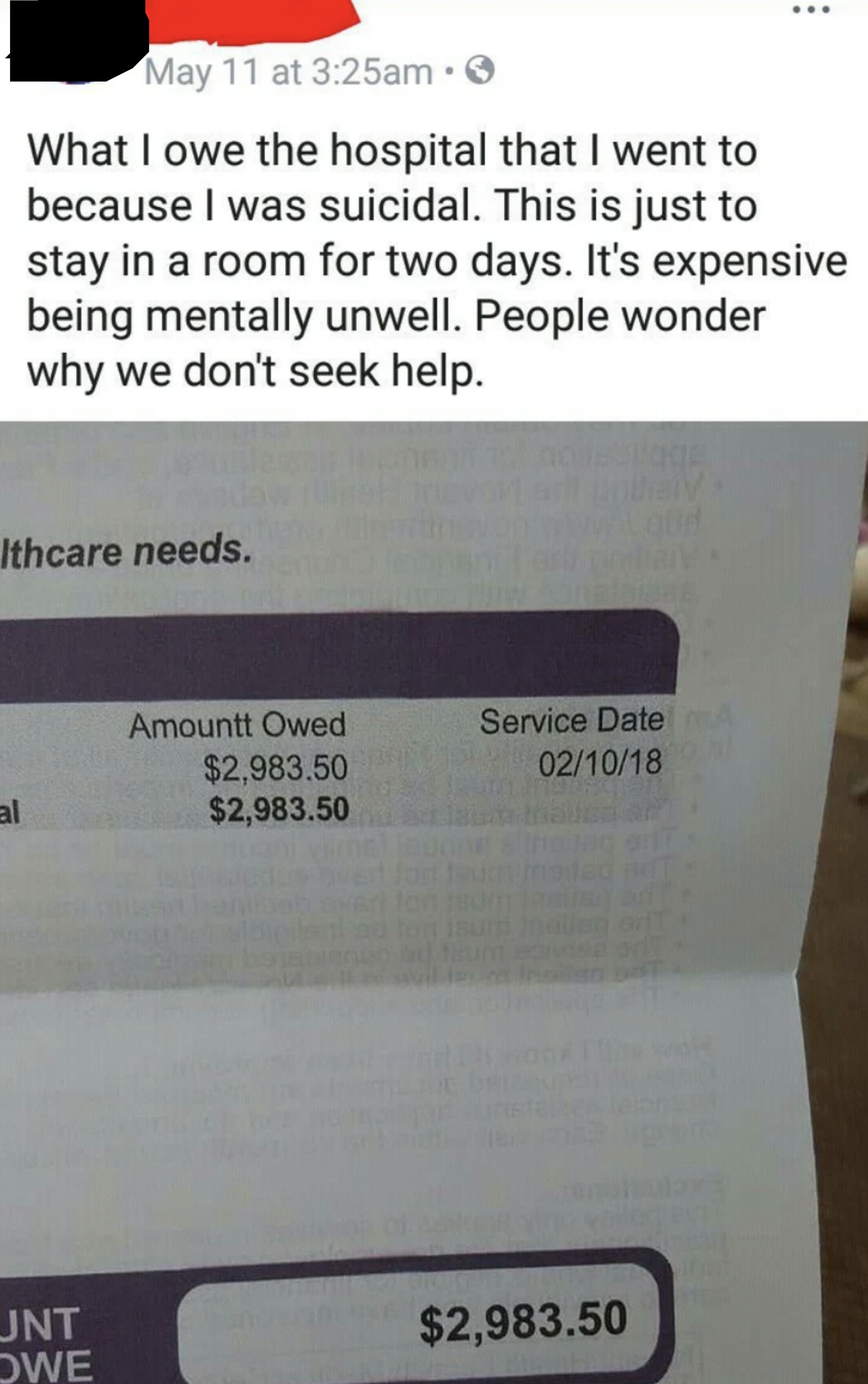 24.
Good to know it costs over $150,000 to be bitten by a snake.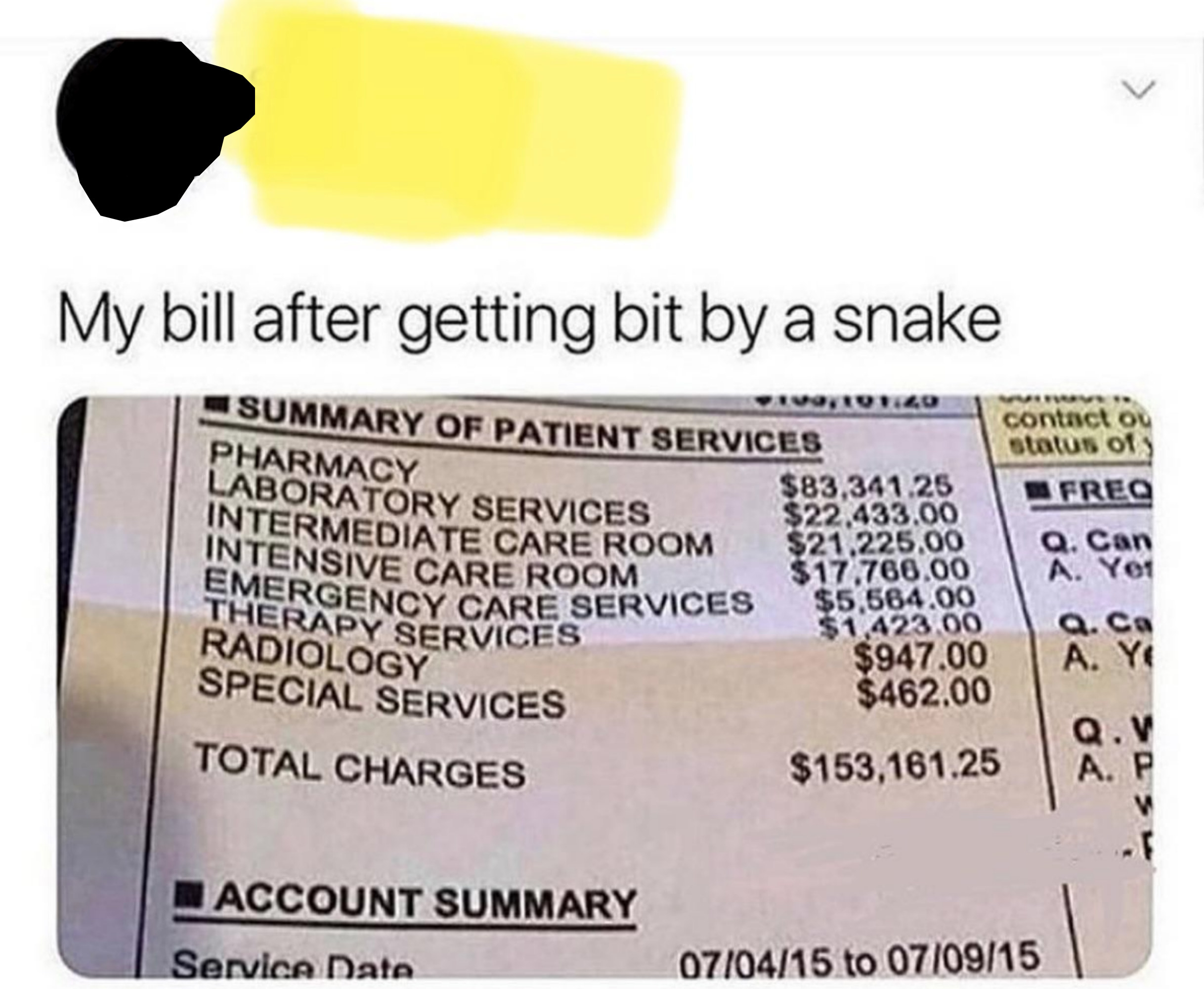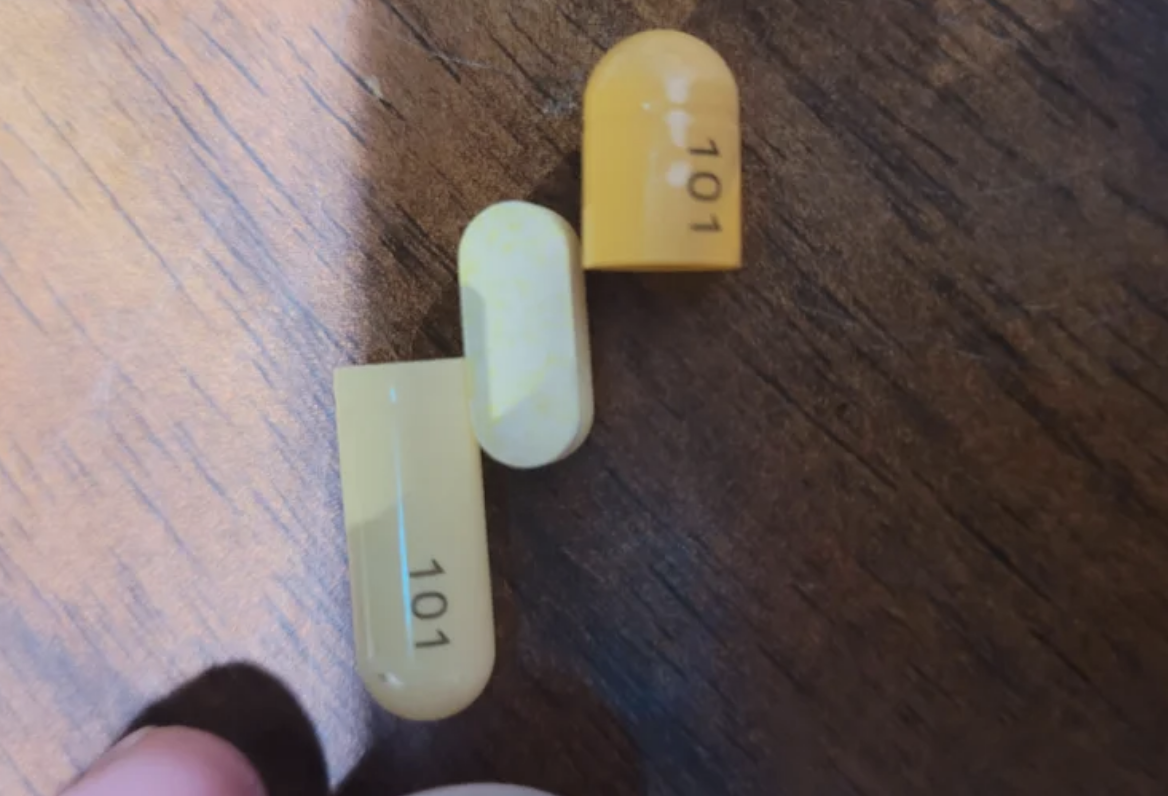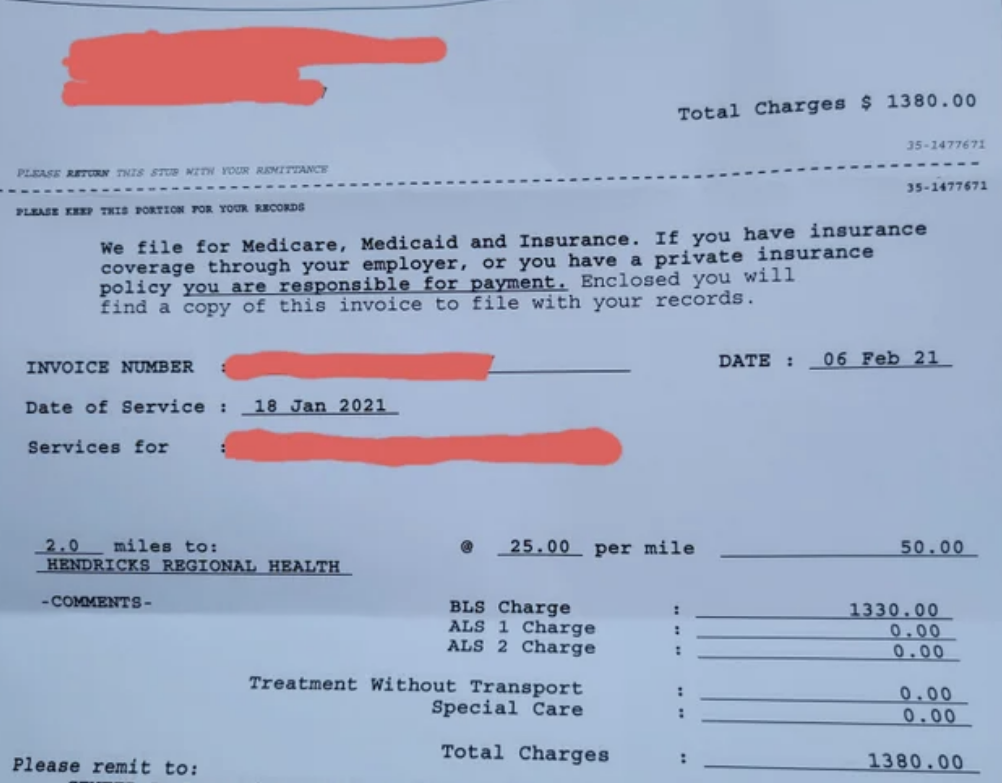 The post also compared that with ambulance cost in Finland, which has universal healthcare. (For reference, 25 euros is about $26.80.)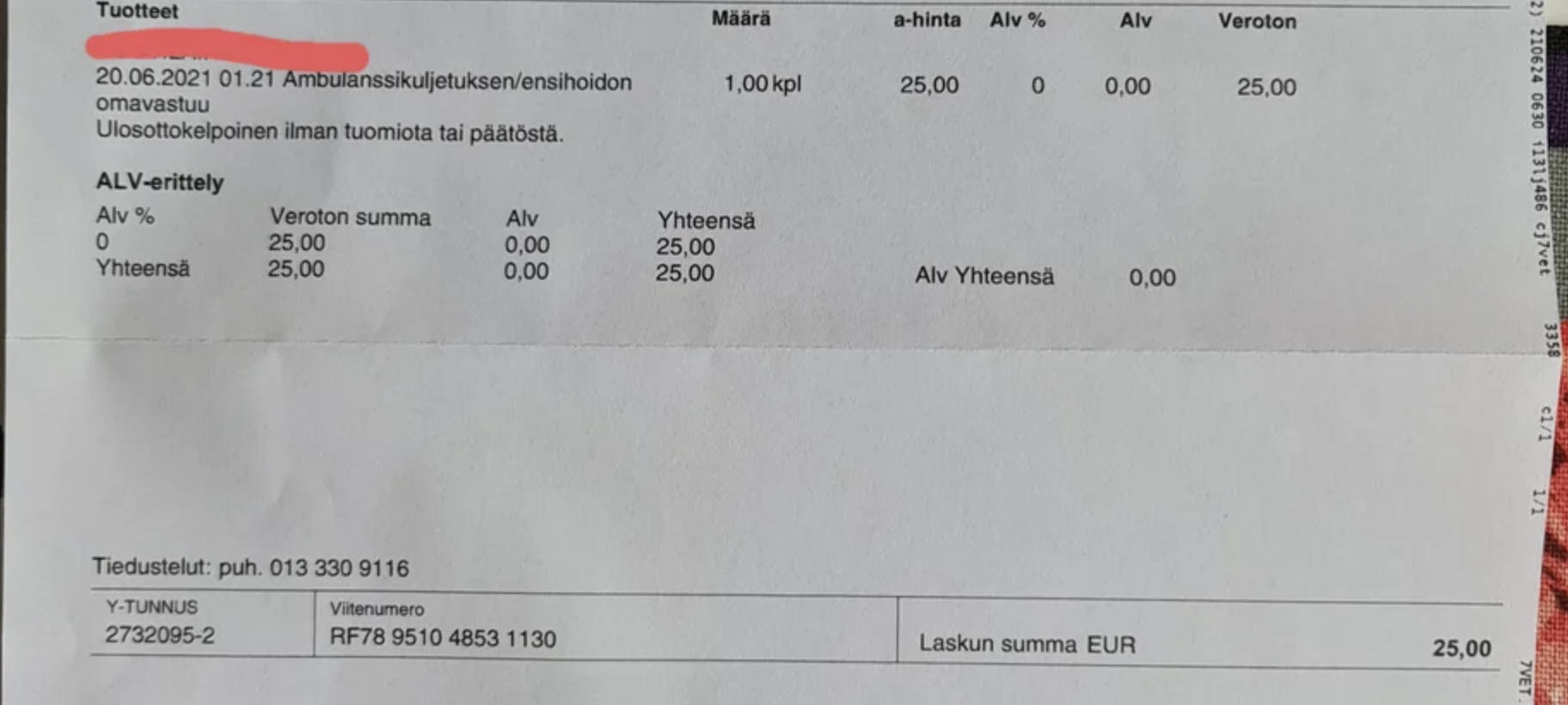 We'll end on some resources — it can be possible to get your hospital bills reduced. Ask for an itemized bill with everything they're charging you, and ask if you can apply for financial assistance through the hospital.
If you make above the income level to be eligible for these programs, you may still be able to negotiate down your bill — check out this video for some tips.

*The ones from other subreddits or Twitter were reposted on r/LateStageCapitalism, but I used the original post from that subreddit or Twitter.