This Coconut Turmeric Milk From Trader Joe's Is My Favorite New Morning Drink
It's a little creamy, a little spicy, and just the thing to start my morning.
Hello, and welcome to the latest installment of my weekly-ish Trader Joe's reviews!
Today, I'm going to tell you about TJ's realtively new Turmeric Ginger Coconut Beverage, which is commonly known as golden milk. You can find it where you find all the non-dairy milks, and a 32-fluid ounce carton costs $2.69.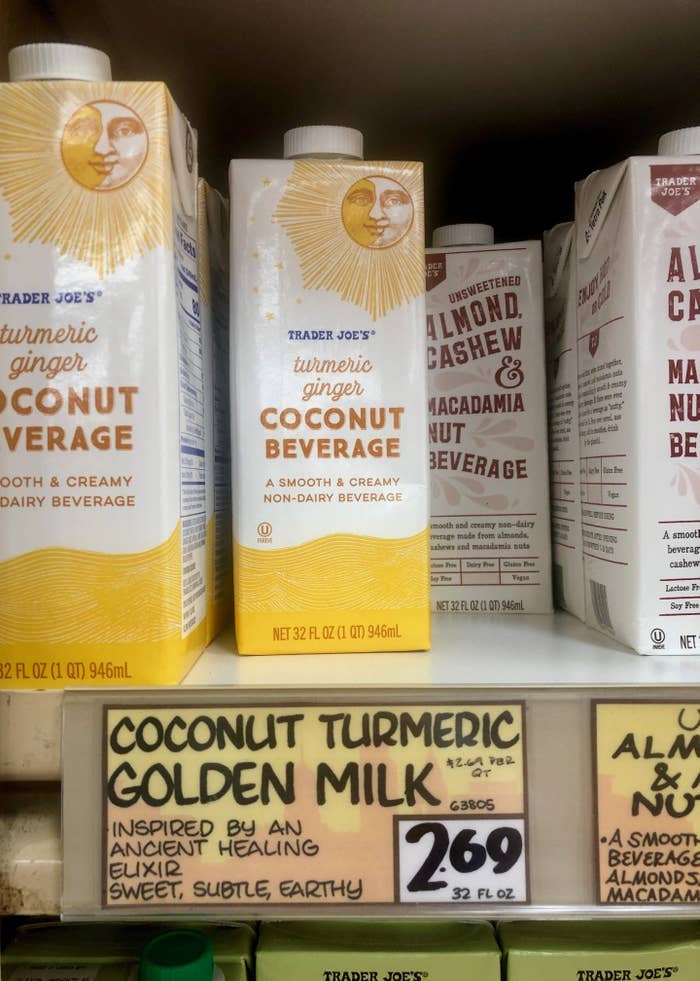 I happen to be a big fan of golden milk, a creamy, spiced milk which, according to Ayurvedik medicine contains certain anti-inflammatory and immune system-boosting benefits.
So when I saw Trader Joe's now sells a pre-made take on golden milk, I was excited to give it a try.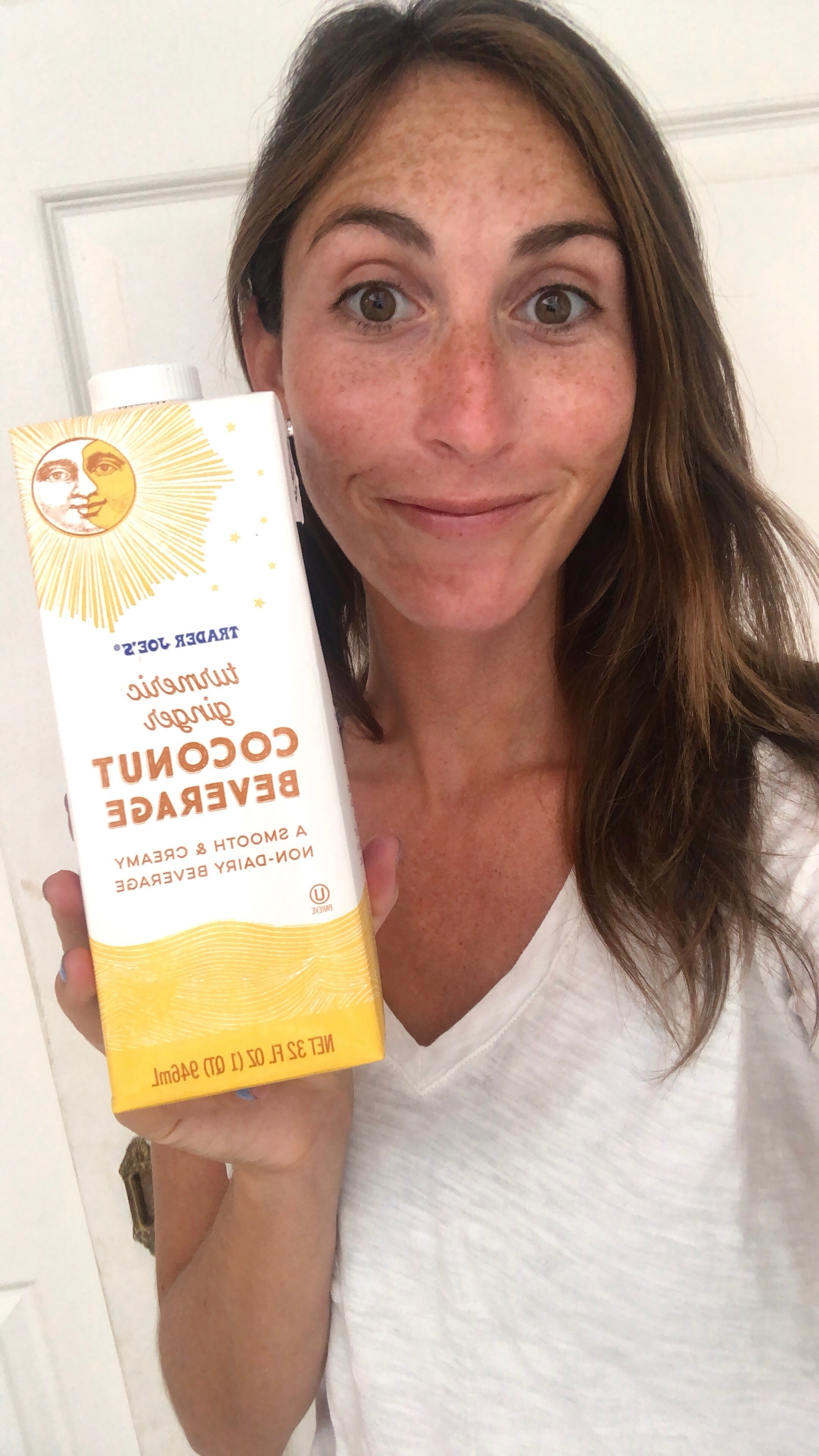 Lastly I added a bit of honey for sweetness. Depending on how sweet you like your morning drink, you could also add maple syrup, or even stevia.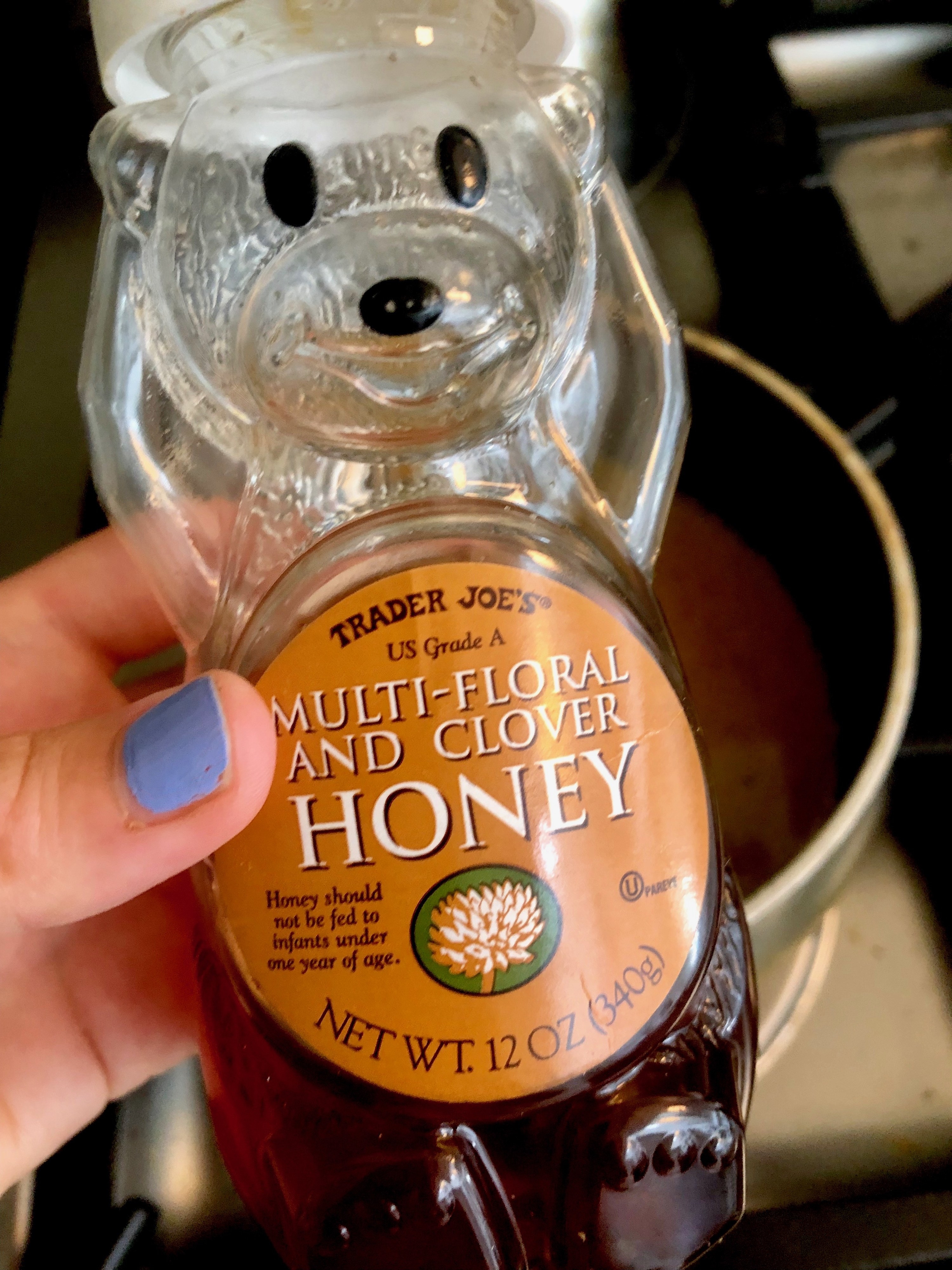 Voilà: Delicious rich and spicy golden milk in minutes.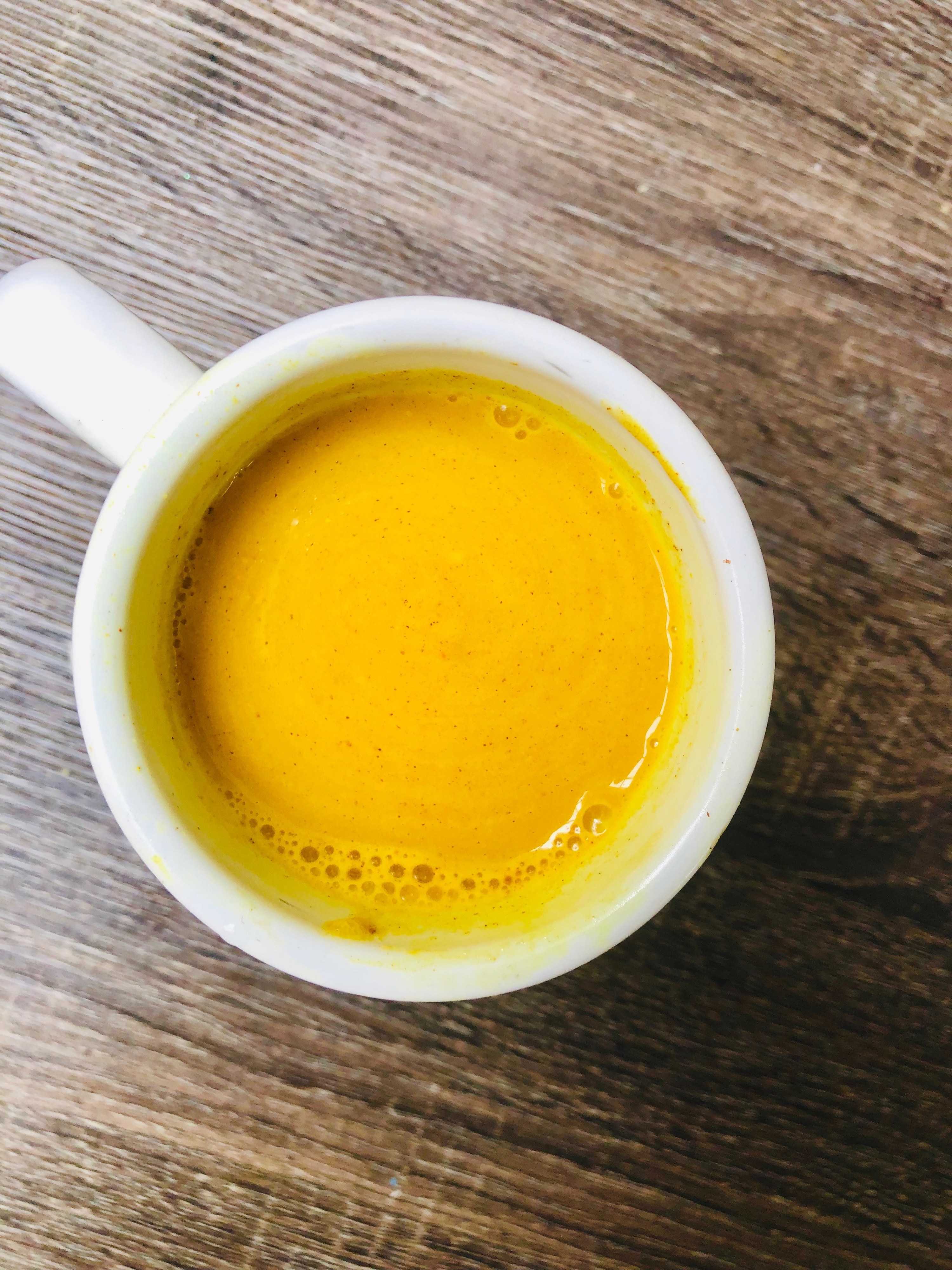 On its own, the turmeric coconut drink doesn't contain any caffeine, but I personally like adding a shot of espresso to it for my morning caffeine fix.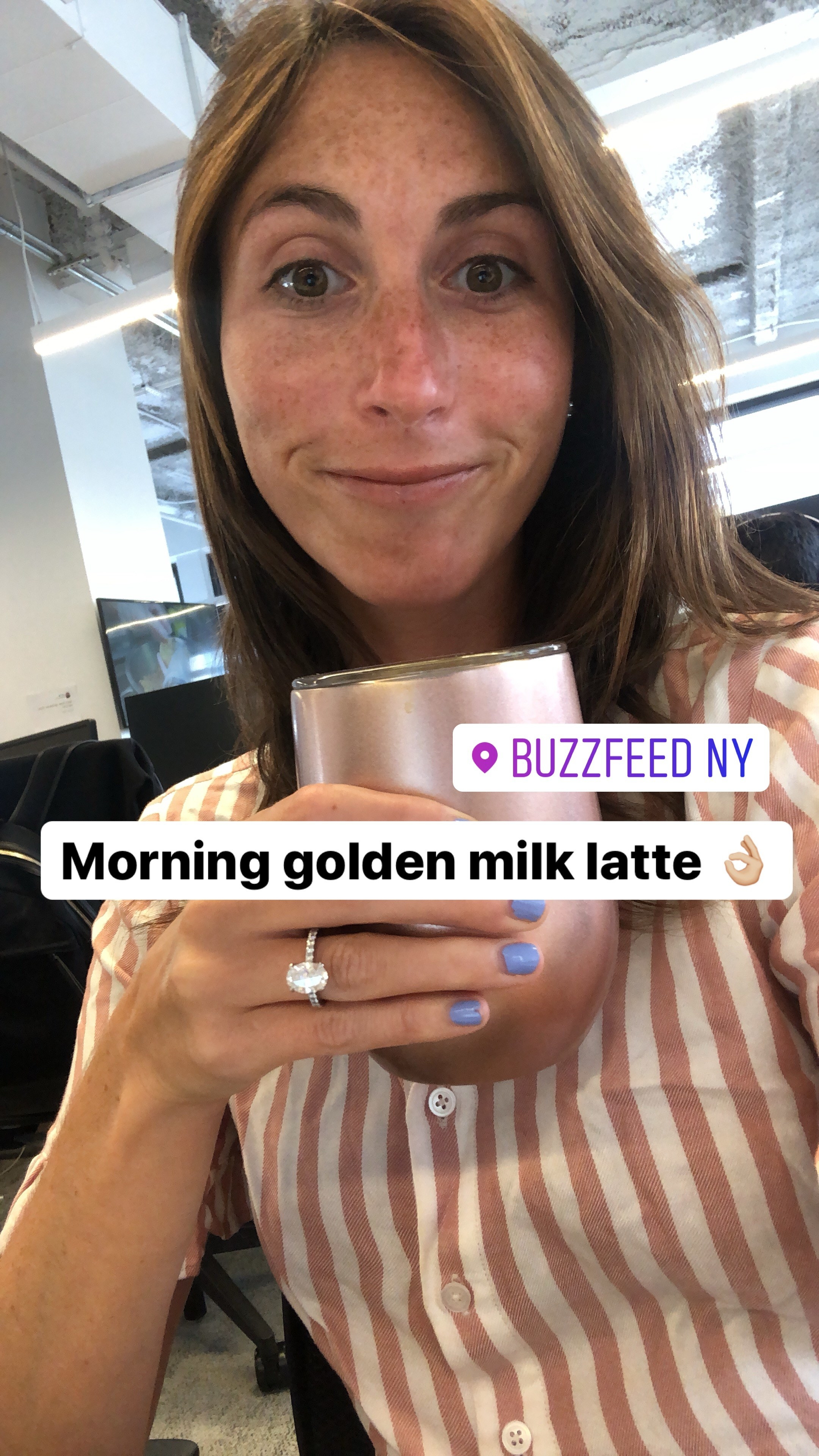 Enjoy, and stay golden! ⭐️✌🏼