Hello from a fellow Trader Joe's lover. So far, I've written about two of my favorite relatively new T.J's products: The addictive chili onion crunch spread and the frozen shakshuka starter. Well, today I'm back with an oldie-but-goodie you must try.
It all started when I posted a question on my Instagram story asking friends for their favorite Trader Joe's foods. I realized most hadn't tried my absolute favorite frozen product: The ready-to-eat cheese pizza with a cauliflower crust. I was floored.
The cheese pizza with a cauliflower crust is not a new product. It's been on Trader Joe's shelves for well over a year. But it seems as if this products has flown under the radar.
It takes about 12-minutes to prepare (just pop it into the pre-heated oven), it's gluten-free, and it's lower-carb than regular pizza (thanks, Cauliflower). Unlike lots of other cauliflower pizzas I've tried, this crust is actually doughy so you can really sink your teeth into it, and as a result it tastes indulgent enough to actually satisfy a pizza craving.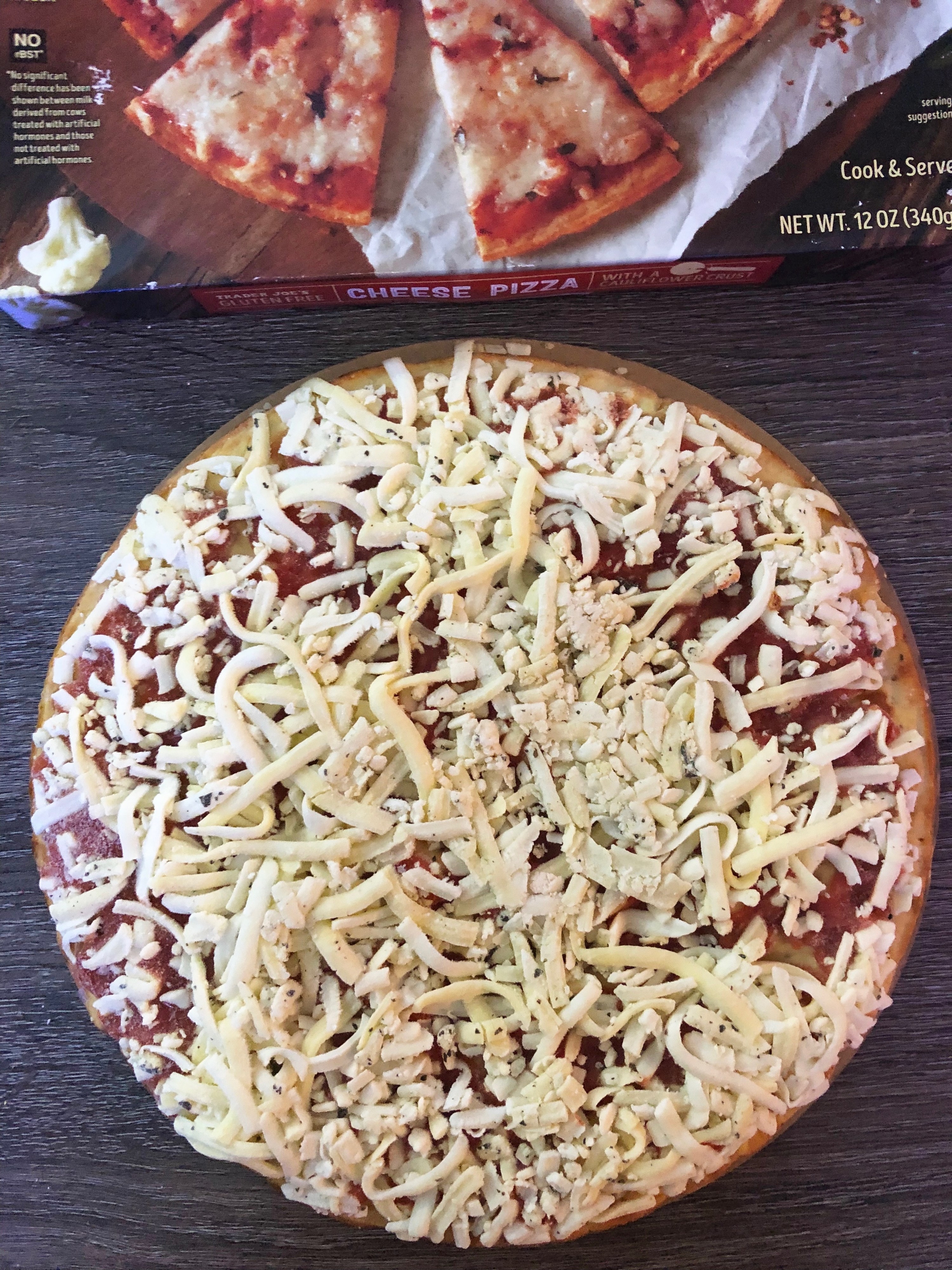 It's difficult to find ready-made or frozen meals that are actually nutritious, but then along came this pre-made pizza It's also easy to dress it up with extra ingredients so it feels more homemade.
I usually cook the pizza for about eight minutes, then take it out of the oven and add some additional ingredients like pepperoni, fresh mozzarella, and pesto, before letting it cook for a few final minutes.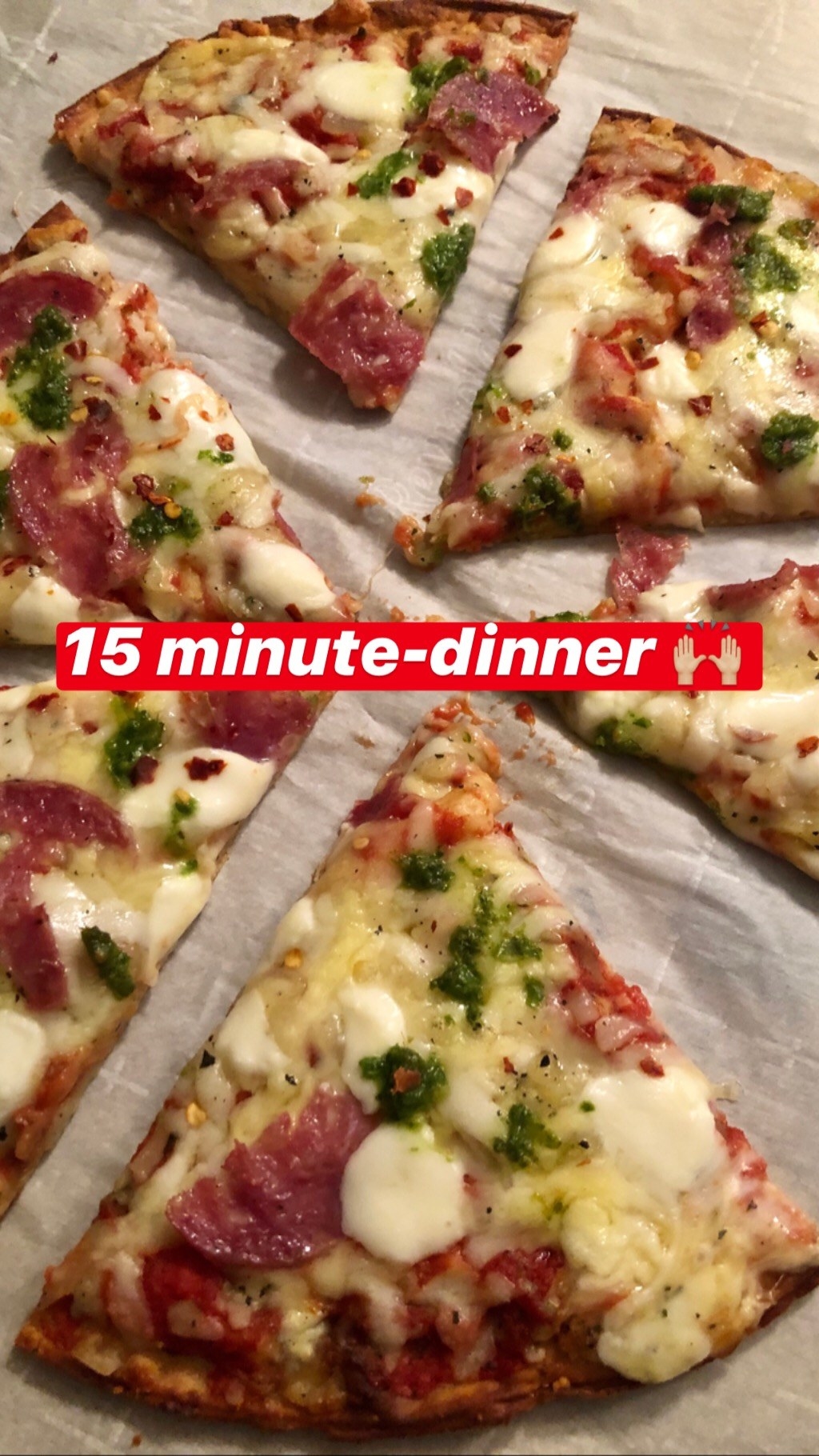 It's one of my go-to weeknight meals for busy nights because it doesn't taste like it came from the frozen aisle. I usually serve it with an easy salad or some roasted vegetables, and it actually feels like a wholesome, nutritious dinner.