Confession: I am known to frequent Trader Joe's frozen aisle in search of pizza. I've basically tried them all, and the frozen cheese pizza with cauliflower crust has been my recent go-to.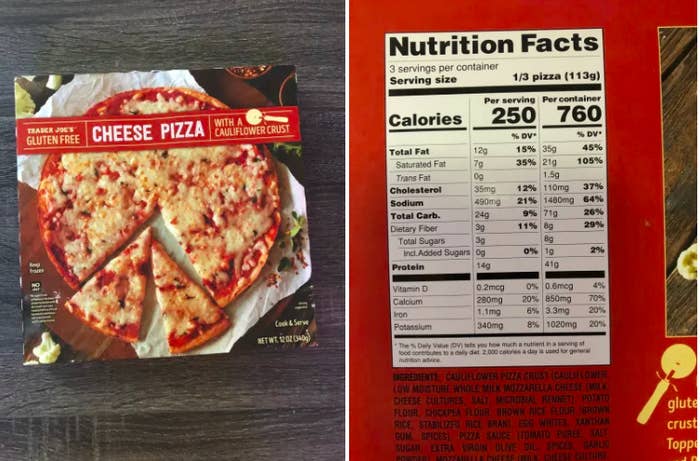 But the other day while browsing through the pizza section, I noticed something brand new: frozen butternut squash pizza crust.
So, with a frozen butternut squash pizza in hand, I headed home to pop it in the oven.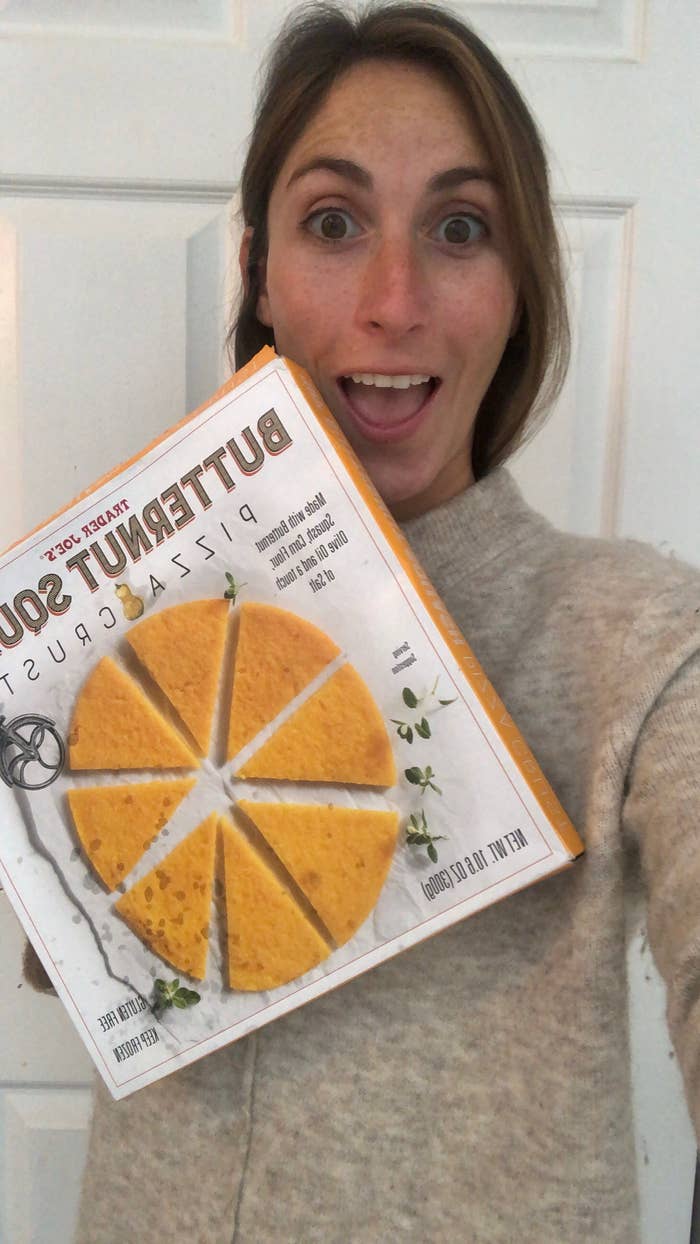 Before I go any further, let me get something off my chest: Trader Joe's, you know I love you, but the serving size should not be 1/6 of a pizza pie. That being said, even if you eat half the pizza, it's still relatively good for you, containing a lot fewer calories and carbs than regular pizza.
So, I followed the directions. After 20 minutes in the oven, the crust was golden around the edges and soft.
Then I topped the crust with marinara sauce, shredded mozzarella, goat cheese, and pesto. Next time, I want to try this pizza with T.J.'s canned autumnal harvest creamy pasta sauce.
After about four more minutes in the oven, the cheese had melted and the pizza was ready. Unlike the cauliflower crust, which often falls apart when you slice it, the butternut squash crust stayed together perfectly.
Final thoughts: If you're looking for a lower-carb pizza alternative that still satisfies your craving, this is a good one. The crust is chewy enough that you can really sink your teeth into it, and it sort of takes on the taste of whatever toppings you put on it. I'll definitely be buying this frozen crust again and keeping it on hand for lazy fall nights.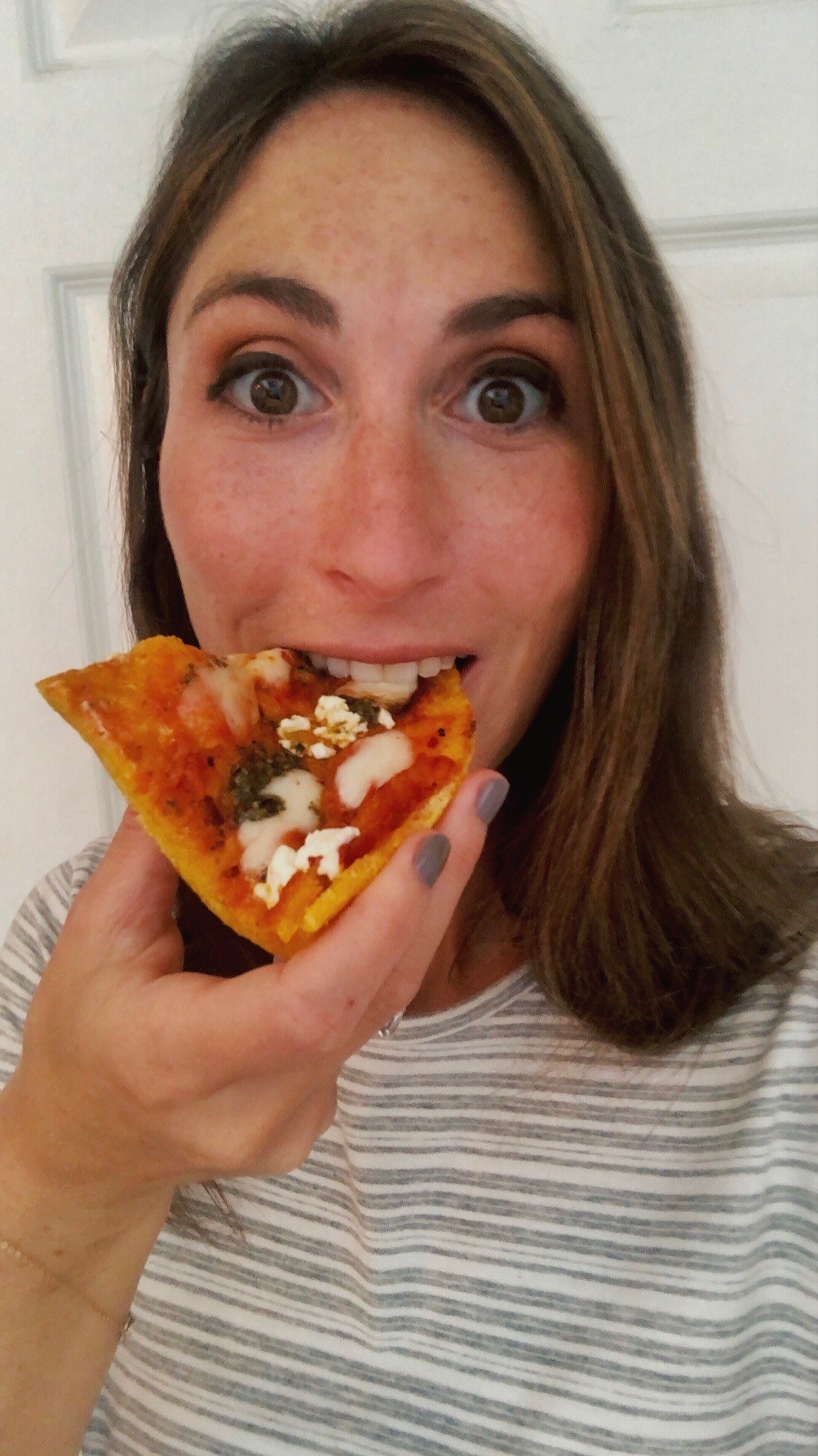 Have you seen a new or intriguing Trader Joe's product you'd like reviewed? Tell us in the comments below.