I'd been contemplating buying an air fryer for quite some time, but it wasn't until I found myself cooking every night with my family due to COVID-19 that I finally decided it was the right time to get one.
Friends of mine were raving about their new Instant Vortex Plus 6-in-1 Air Fryer ($116.99), so after reading similar feedback on Amazon, I decided it looked like a winner. And it happens to be made by the same company that makes the crowd-favorite Instant Pot.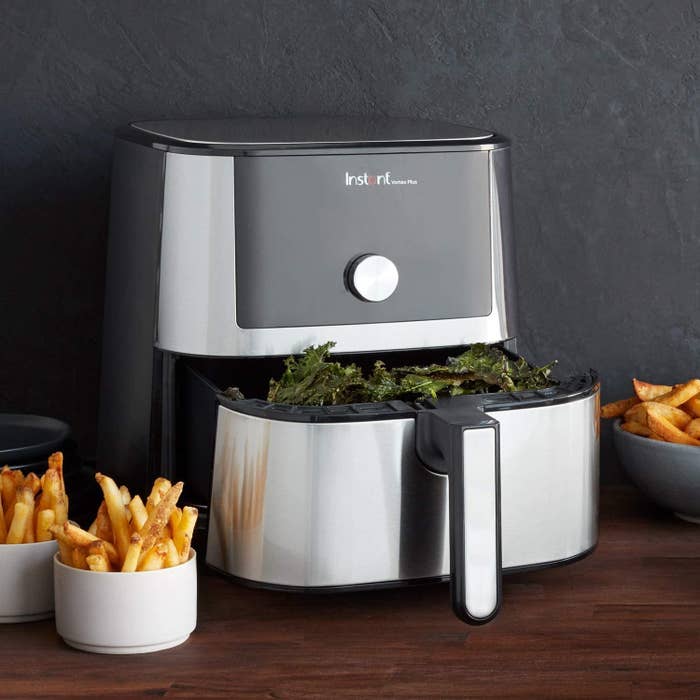 I've had this air fryer for about three weeks now, and I can honestly say it's become the hero of my kitchen. It preheats quickly, it's large enough to a good amount of food at once, it's easy to clean, and it makes food taste crispy on the outside and moist on the inside without any oil.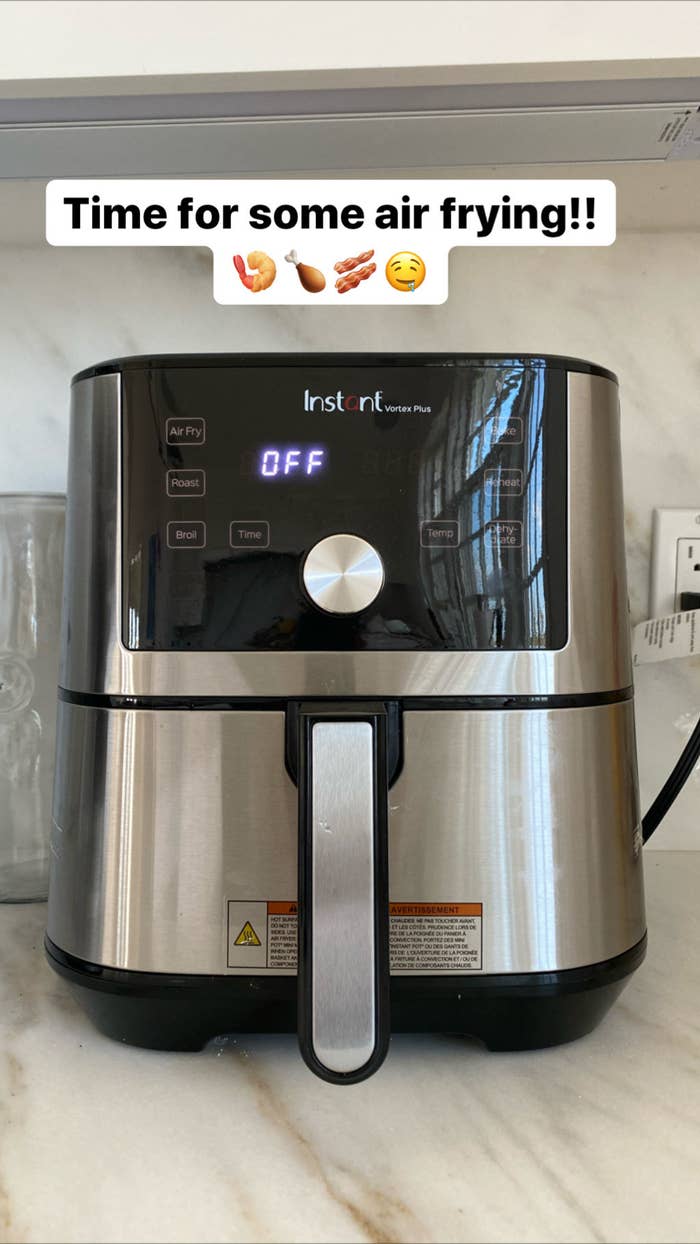 I've been using my air fryer to make vegetables just about every night and it makes them taste so good. If you're cooking for kids, picky eaters, or you just don't get so excited about eating vegetables, the air fryer could be perfect for you.
With no oil at all, you can make things like sweet potato fries, breaded eggplant perfect for eggplant parmesan, crispy green beans, and charred balsamic Brussels sprouts.
If you like chicken, the air fryer might change your life, and I don't mean that to be dramatic. The air fryer produces restaurant-quality chicken that tastes absurdly decadent, except there's no oil involved in the cooking — just air.
My husband is in a love affair with buffalo chicken wings. He could eat them every single day and never get sick of them, so he was especially excited to try this recipe for crispy wings in the air fryer. Turns out, air fried wings are incredible.
Given that we're quarantining and desperately missing restaurant Chinese food, we also tried making sesame chicken in the air fryer using boneless skinless chicken thighs.
The sesame chicken tasted almost identical to my favorite Chinese takeout, and it had nothing to do with my cooking skills. Thanks to the air fryer, the chicken gets so crispy. I couldn't believe I made this at home!!
If you can think of a sweet or savory fried food, you can most likely make a better-for-you version of it in the air fryer. Take, for example, glazed donuts. With their crunchy exterior and cake-like inside, these babies were made from start to finish in the air fryer.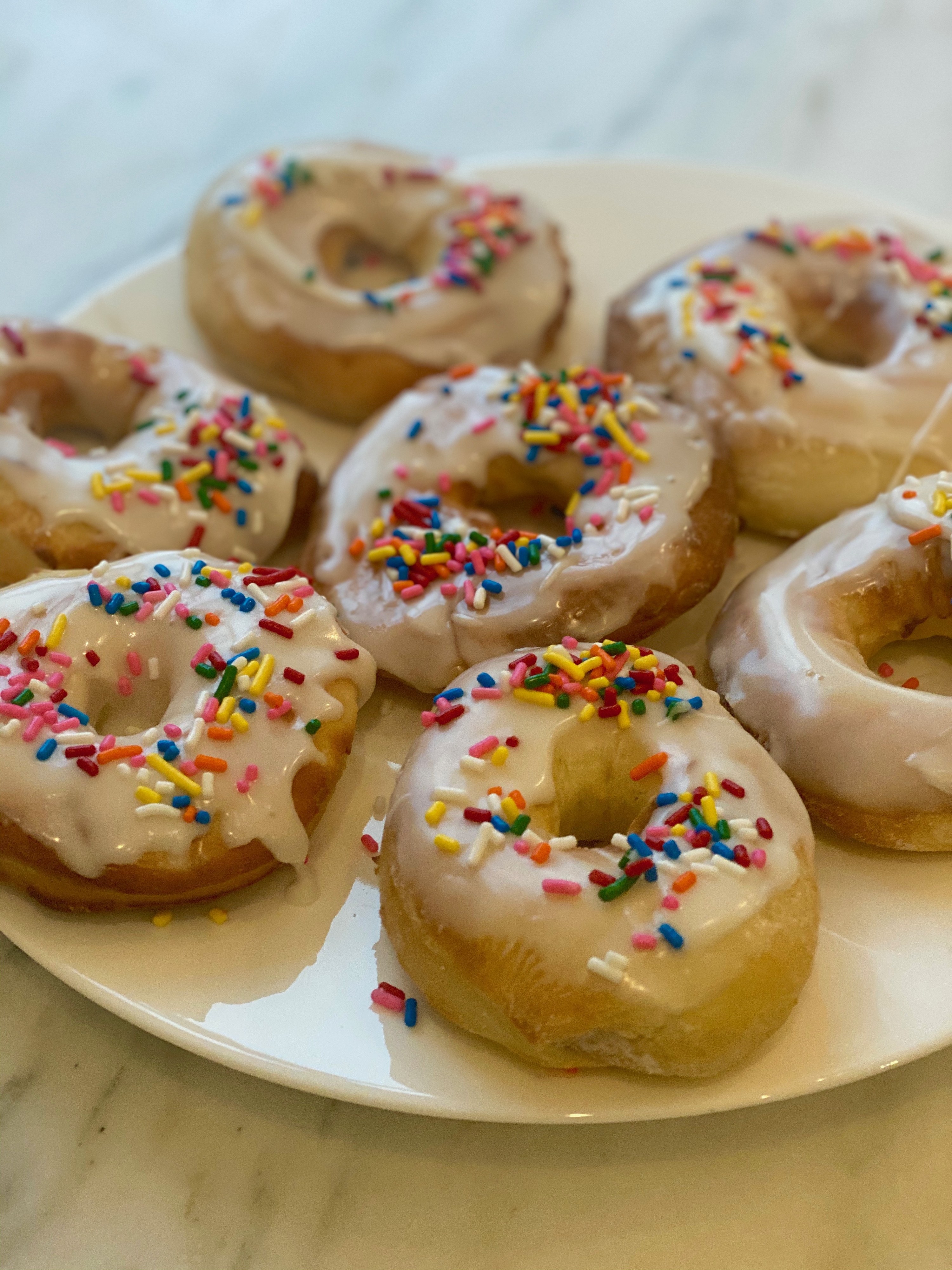 Make the dough, shape them into donuts, brush them with butter, and pop them into the air fryer for four minutes.
Dip the cooked donuts into glaze and call them dessert (or breakfast).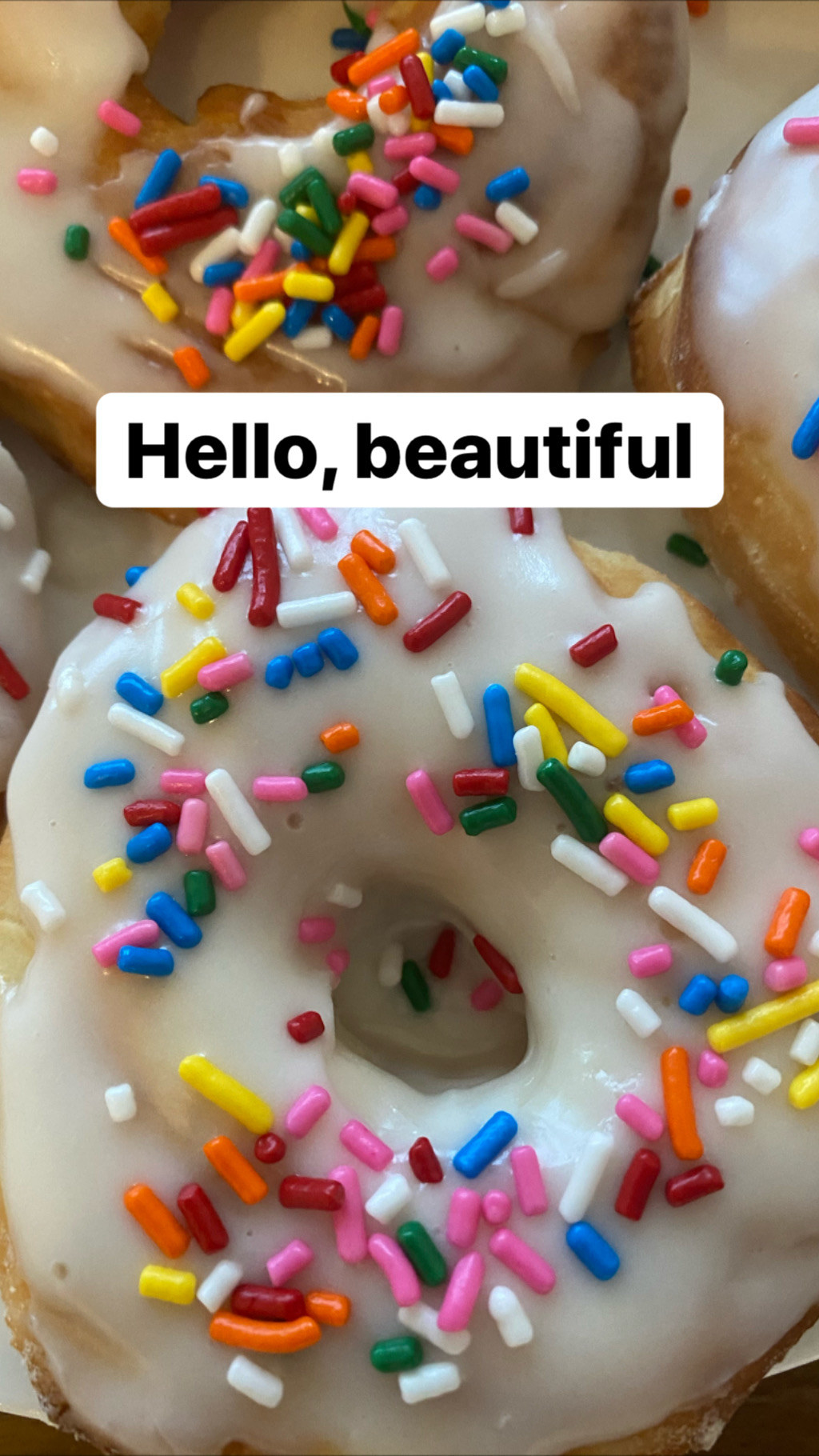 TL;DR: If you're thinking of getting an air fryer, here are some things to consider:
-If you like fried food but are trying to eat less of it, the air fryer is an amazing way to prepare crispy food that tastes like it's been cooked in oil, but isn't.
-If you're cooking for picky eaters or kids, the air fryer is an excellent way to make anything from vegetables to basic tenders or fish taste great.
-If you hate cleanup, the air fryer is a great way to minimize kitchen mess. The cooking tray is removable and very easy to clean.
-If you're not an advanced home cook but you're hoping to try out some more adventurous recipes, this appliance is for you. With very minimal effort, it allows you to make restaurant-quality food.
-If you're happy with roasted food (vegetables, chicken, fish, etc...), you probably don't need to invest in an air fryer. But if you're a fan of crispier dishes and want to mimic fried foods, this is a great contraption.
If by now I've convinced you to buy an air fryer (because seriously, it's worth it!) here are a bunch of recipes to inspire your home cooking.