This Homemade Pita Bread Is Actually Incredibly Easy
You don't need any fancy equipment or even baking skills.
My most recent baking endeavor was homemade pita bread, one of my absolute favorite carbs. I followed this recipe from The Mediterranean Dish. The process was super straight-forward and the result was totally delicious. Here's a quick tutorial on how to make it at home (and you should definitely give it a try)!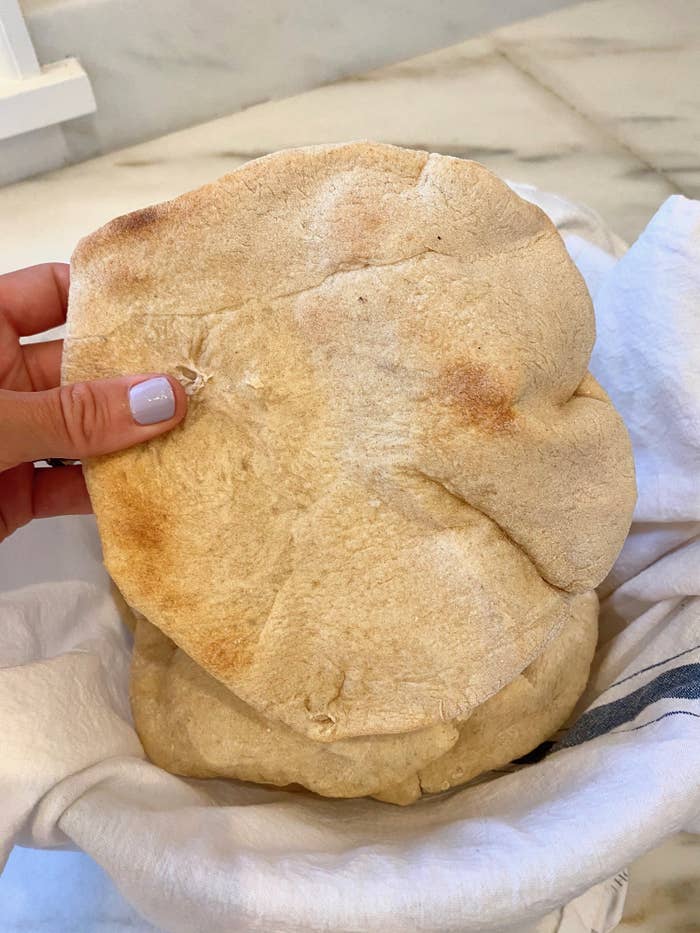 You don't need any fancy ingredients or equipment to make this pita bread. All you need is whole wheat flour, all-purpose flour, active dry yeast, granulated sugar, salt, and olive oil. I happened to have everything right in my pantry.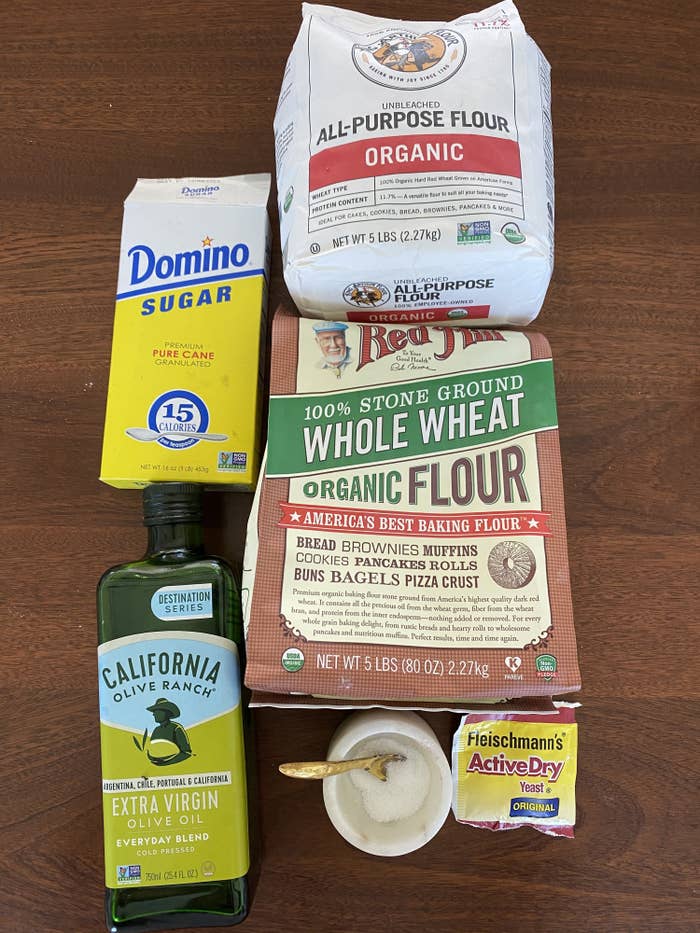 Next, knead the dough on a clean work space that's been dusted with a bit of flour. You don't want to overwork the dough, so knead it for about two minutes until it feels smooth. Let it rest for ten minutes and then knead for a minute or two more.
Next, leave the dough alone and let it rise. Coat the bottom of your mixing bowl in a tiny bit of olive oil to prevent the dough from sticking. Cover the dough tightly with a piece of plastic wrap and leave it for about an hour until it more or less doubles in size.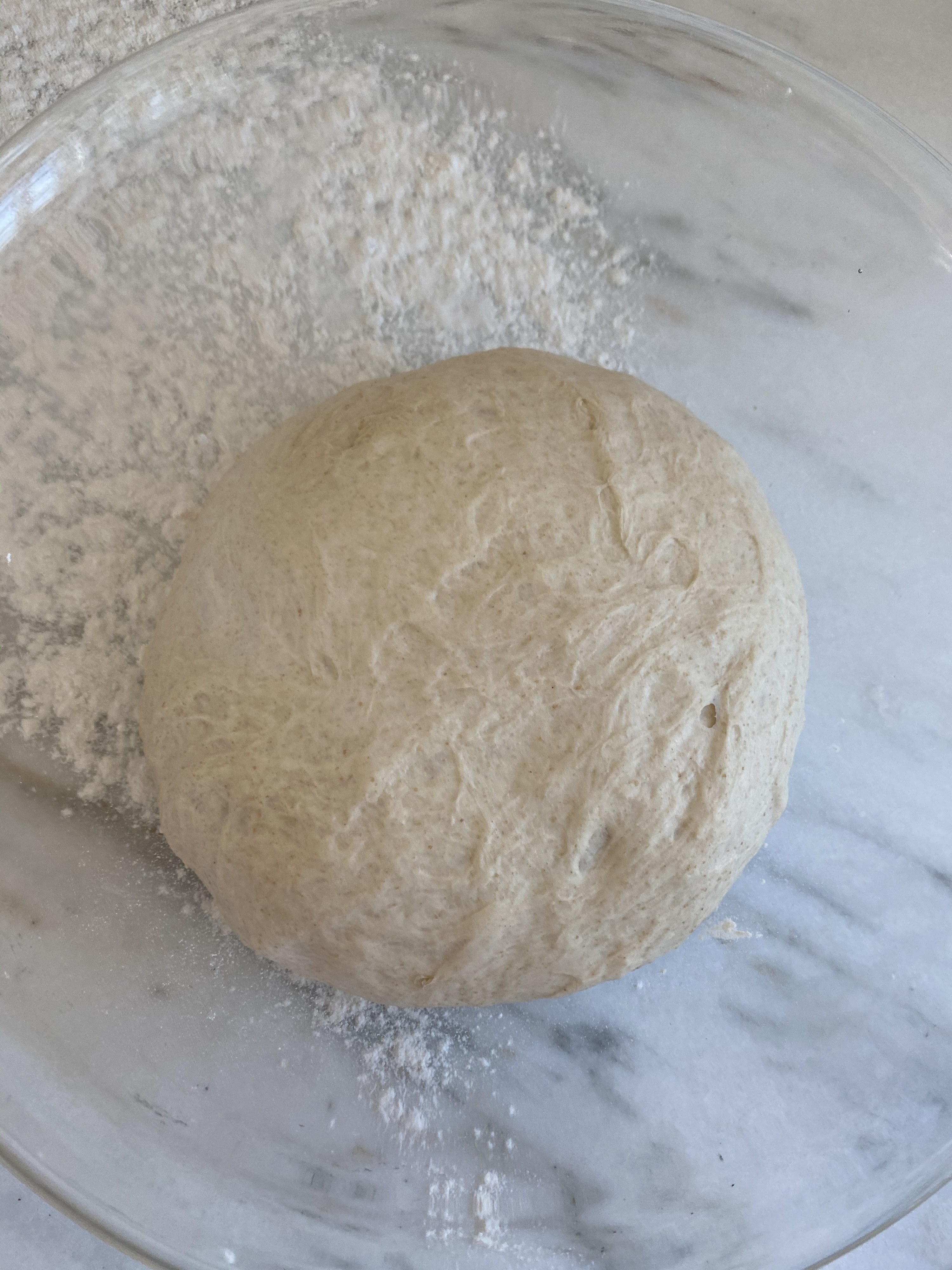 It's almost time to bake! But first, pre-heat your oven to 475 degrees F. Place a baking sheet, pizza stone, or Dutch oven on the bottom rack and let it get hot. While the oven heats up, begin shaping the pitas. Take the dough and punch it down, then divide the dough into eight equally sized pieces.
Place the flattened piece of dough on your hot baking vessel. Let it bake for about two to three minutes. You'll notice the dough will begin to puff up. Then flip it over and bake for another two minutes. Remove from the oven and repeat for the other seven pieces of dough.