I Tried Making Pizza On A $40 Pizza Stone Versus In A Fancy Pizza Oven
There may be no better value product for making pizza at home.
We hope you love the products we recommend! All of them were independently selected by our editors. Just so you know, BuzzFeed may collect a share of sales or other compensation from the links on this page if you decide to shop from them. Oh, and FYI — prices are accurate and items in stock as of time of publication.
Making pizza from scratch is one of my absolute favorite home-cooked meals. Not only is homemade pizza words more delicious than the frozen stuff, but it's a fun activity for a family night or date night.
There's a huge range of at-home pizza ovens on the market, but even the most affordable will set you back about $300. So when I stumbled upon this very highly rated Pizzacraft ThermaBond stone ($39.99), I was curious to try it out for myself.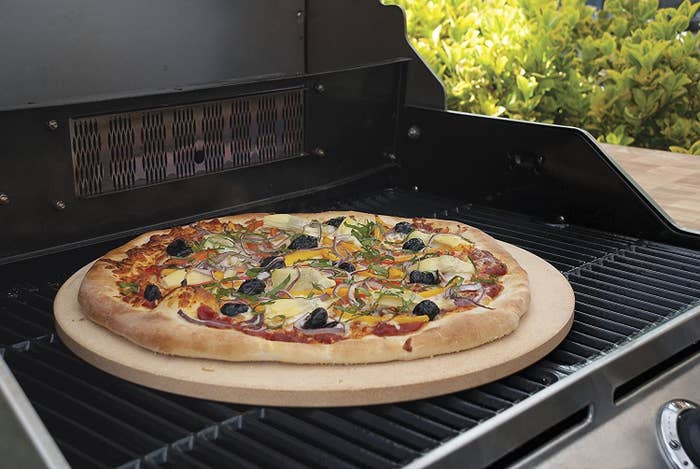 In order to see how this baby really works, I decided to test it against some serious competition. A few years ago, my father fulfilled a lifelong dream of his and bought himself a fancy pizza oven. It is his pride and joy, and we attended pizza school back home in NYC to learn how to make restaurant-quality pizza at home. You can read more about how to make pizza from scratch here.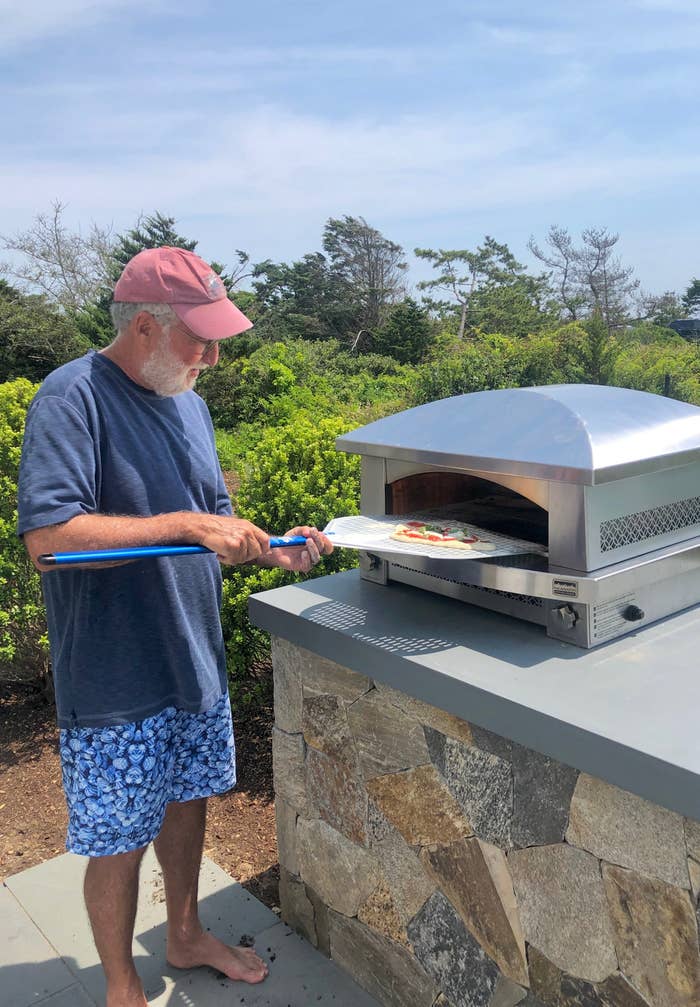 Anyway, I knew I could never afford (or fit) a sophisticated pizza oven like my dad's back in my New York apartment. But a $40 pizza stone — that I could definitely work with. So I ordered it on Amazon and gave it a try.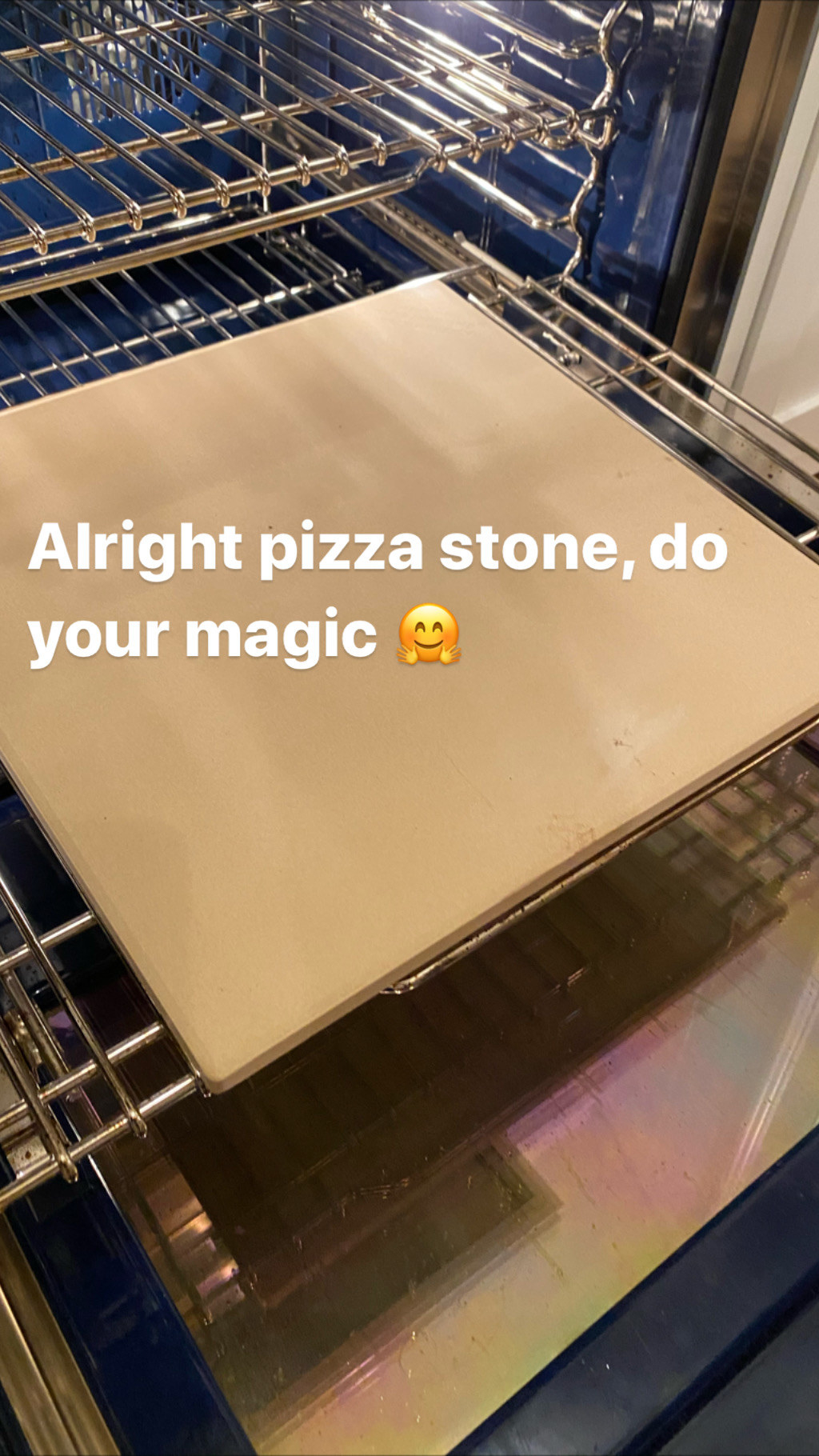 I made a single batch of homemade pizza dough and divided it into two. That way, I could fairly judge the quality of the cooked pizza crust on the stone versus in the pizza oven. Then, we made two pizzas.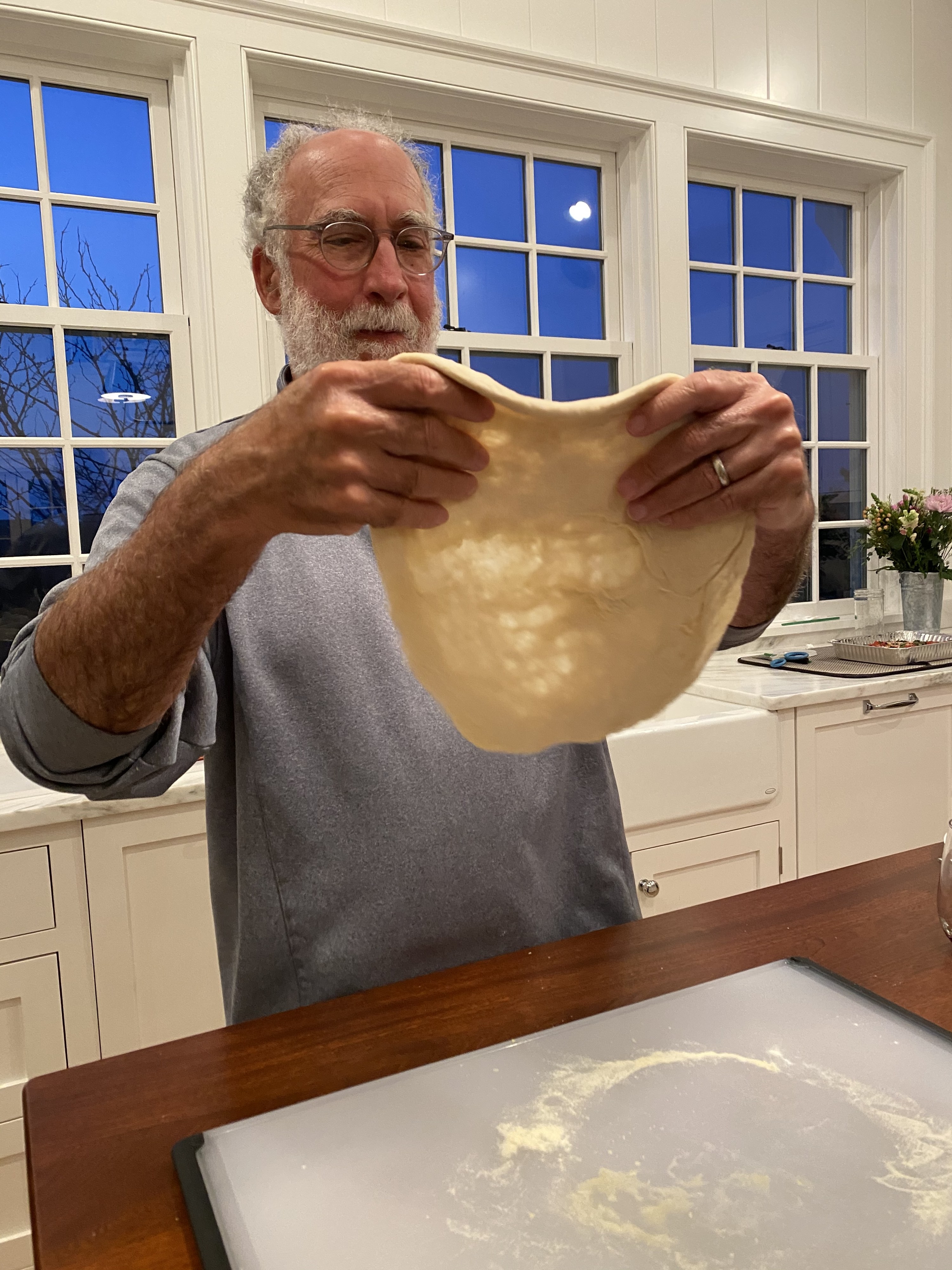 We used a wooden pizza peel to place one uncooked pizza onto the pizza stone and the second pizza into the pizza oven.
Simultaneously, we cooked the second pizza in the pizza oven for about three minutes.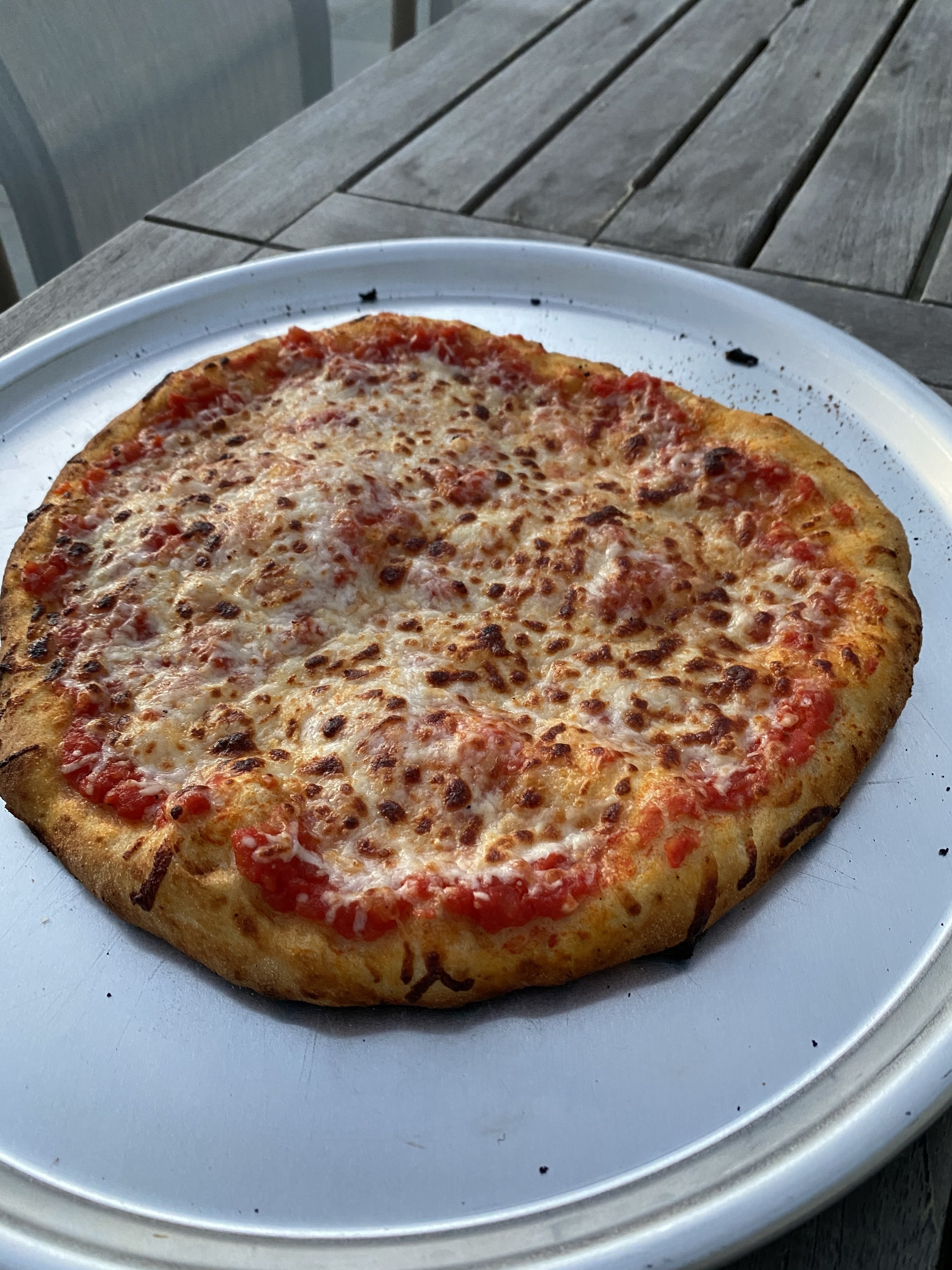 So, how did the two pizzas compare...you may be wondering?
That being said, the pizza stone produced a very solid pizza: crispy crust with delicious golden brown cheese. It was much better pizza than any frozen pizza I've ever had, and for just $40, I don't think you could find a better value product for making homemade pizza.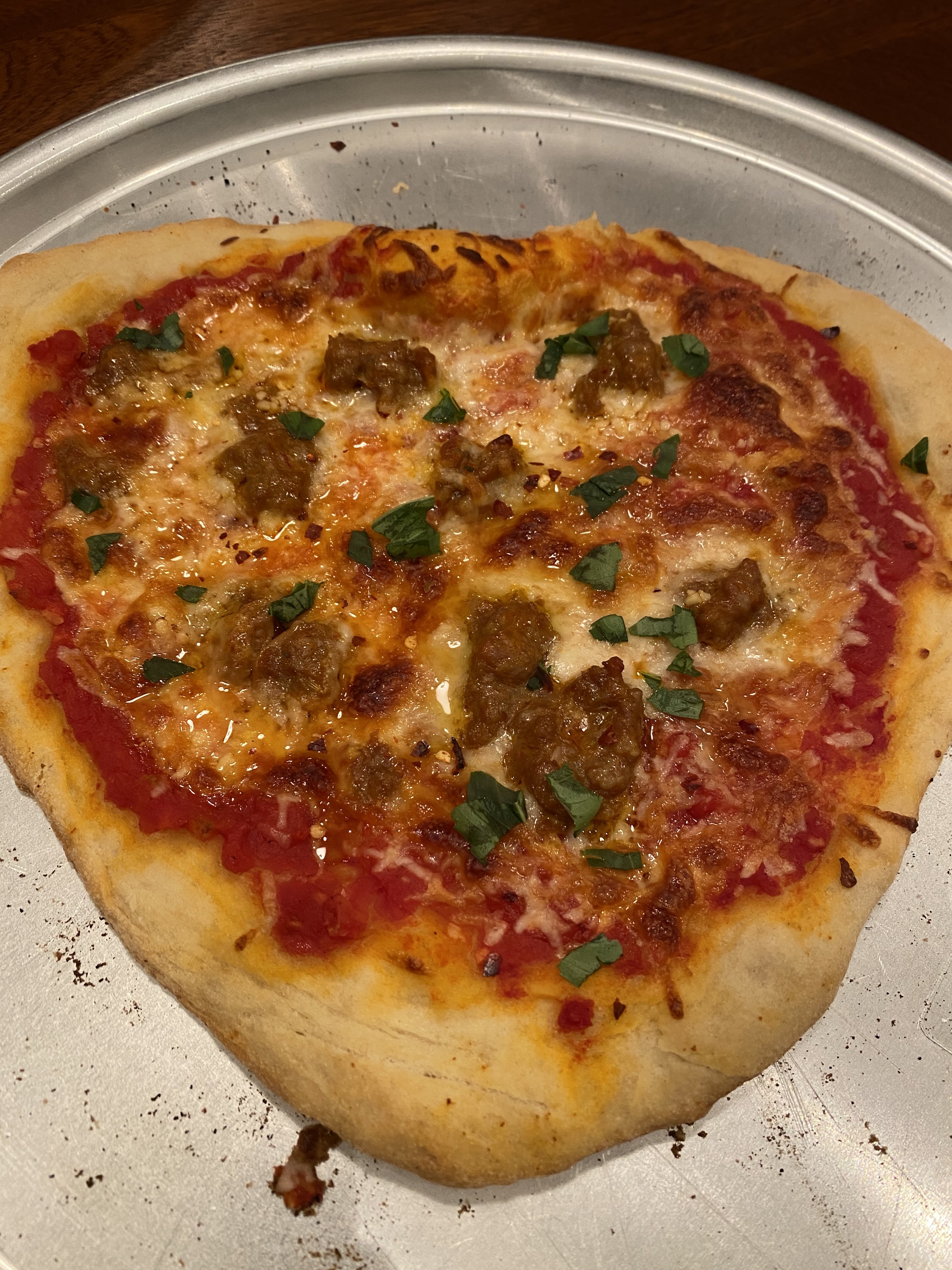 If you're not prepared to spend hundreds or even thousands of dollars on a pizza oven, this pizza stone is the perfect addition to your kitchen. It works wonderfully and it's a huge step up from frozen pizza.
If you don't want to take my word for it, the reviews speak for themselves. This pizza stone has 4.3 stars from over 1,200 different reviews.
"This is a solid, heavyweight, large stone. It is big enough to make baguettes. It will only make one medium pizza at a time, though you could fit two small ones. The pizza comes out with the crust crispy on the bottom and just perfect overall! Takes about 8 minutes to fully cook a pizza with toppings. Yum!" —artcat
"I've been using this stone for a couple of months now and I absolutely love it. I use it to make fresh pizza, and I get beautifully crispy crusts. I cook my pizza as high as my oven will go (at 550 degrees), long enough for the stone to get up to full temperature before sliding the pizza on. It has held up the leaks and spills just fine. There were no smells or fumes the first time I used it. It stays in my oven on the bottom rack when not in use." —Aaron B. Milligan
"My wife and I love this product. Pizza night has now become a regular event at our place. The stone cooks pizza very well. We have not used it on our grill yet, so I can't vouch for that, but it works wonderful in the oven. I worked at a local pizza place for about seven years back in high school and college. This stone is the closest I've come to replicating that same pizza store quality at home." —Amazon Customer
So far, I've only used the Pizzacraft stone to make pizzas, but I can't wait to bake on it as well. According to the reviews, you can cook anything from sourdough to baguettes.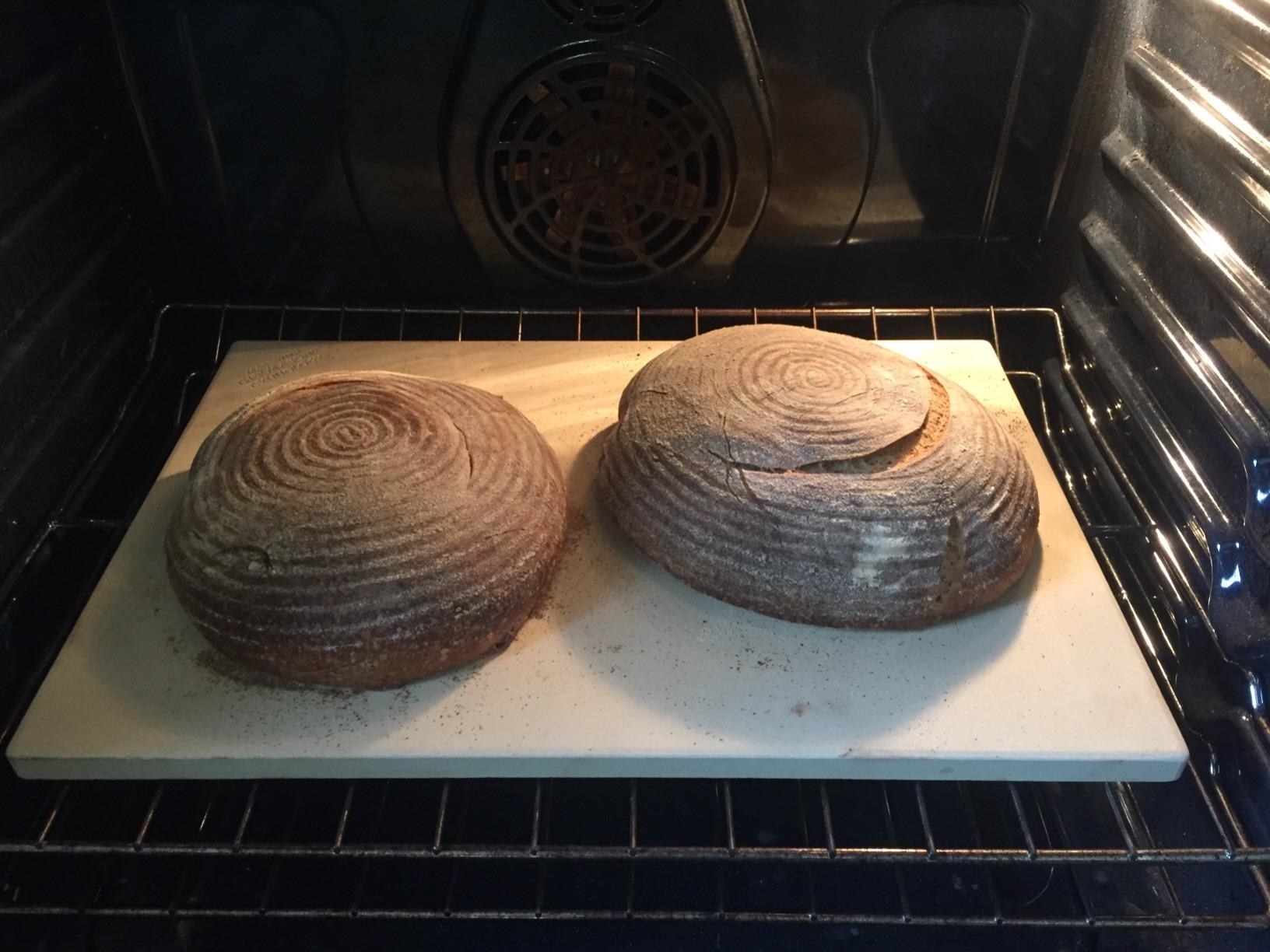 Ready to make delicious pizza at home? Get the Pizzacraft ThermaBond stone from Amazon for $39.99.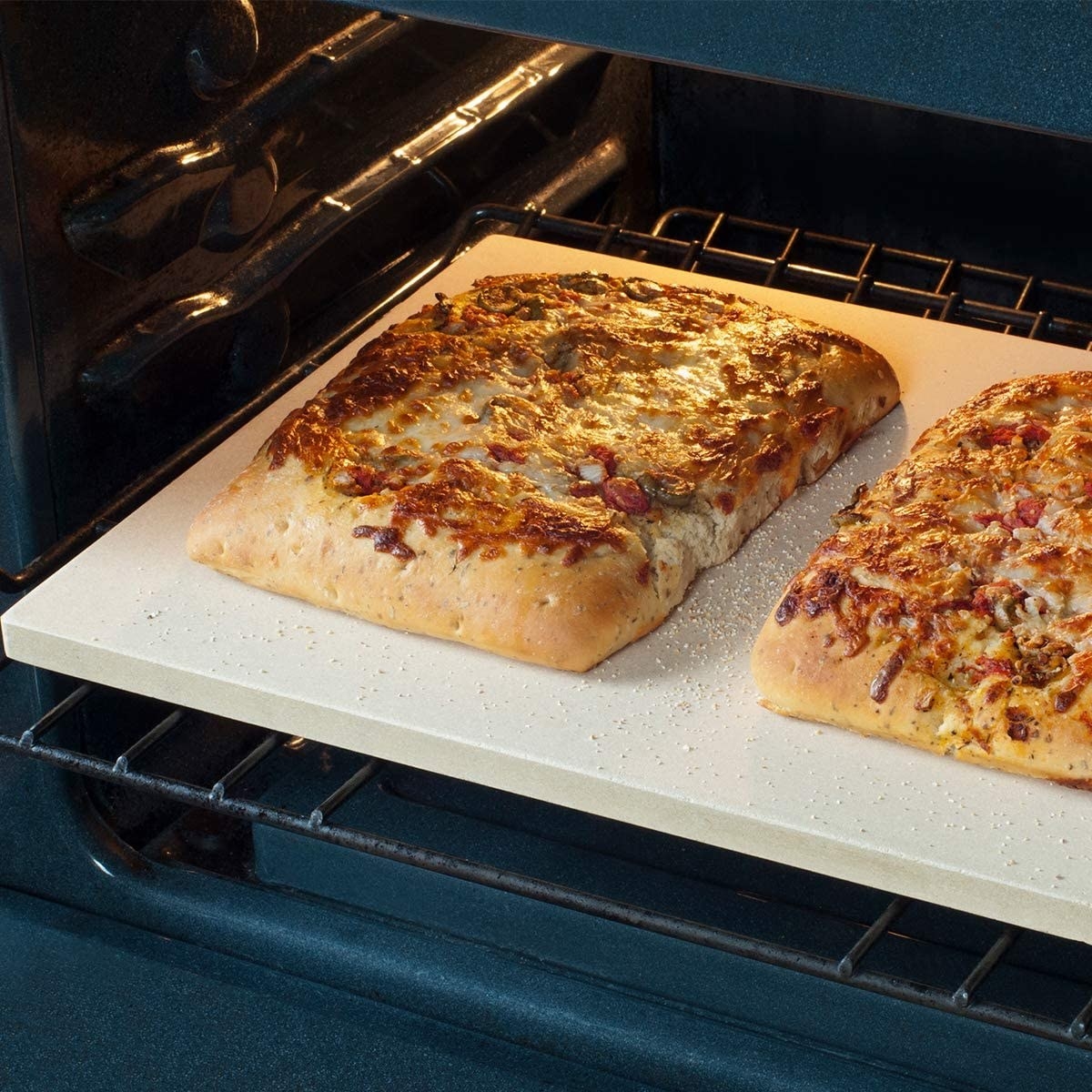 Do you love online shopping? Join our Facebook group, BuzzFeed Buy Me That, to talk all about your favorite products, share photos, post discount codes, and ask the BuzzFeed Shopping team for recommendations!