While travel can be incredible, it's not all sunshine and roses. When it comes to visiting somewhere new, you're bound to encounter some bumps in the road and some experiences that don't quite live up to your expectations. So I browsed the subreddit r/travel and rounded up some experiences that travelers deemed underwhelming or disappointing. (Plus, I added a handful of my own adventures that didn't live up to the rest.)
1.
"Visiting Rainbow Mountain in Peru. It was the first time I realized just how much some photos on Google are actually photoshopped."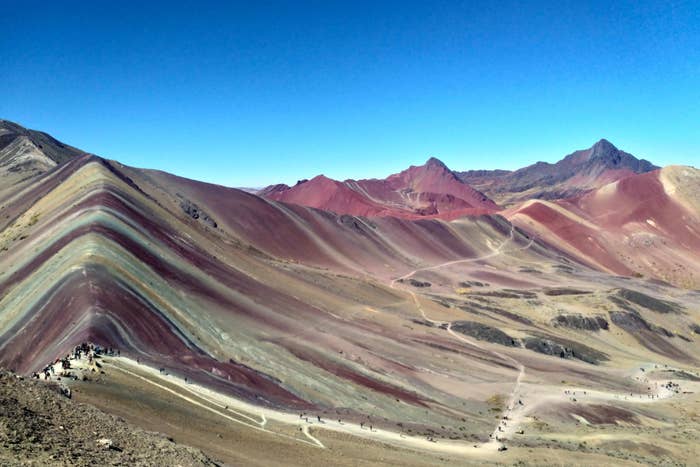 2.
"Niagara Falls on the American side was not so great. The falls you always see in the movies are Horseshoe Falls, which you can barely see from the US. You pay like $30 for a 10-minute boat ride to get drenched in stinky water. And there is nothing else to do in the area unless you go into Buffalo."
3.
"The Great Barrier Reef really wasn't more exciting than any other place I have snorkeled at. Also, it's all dying, which was more sad than anything."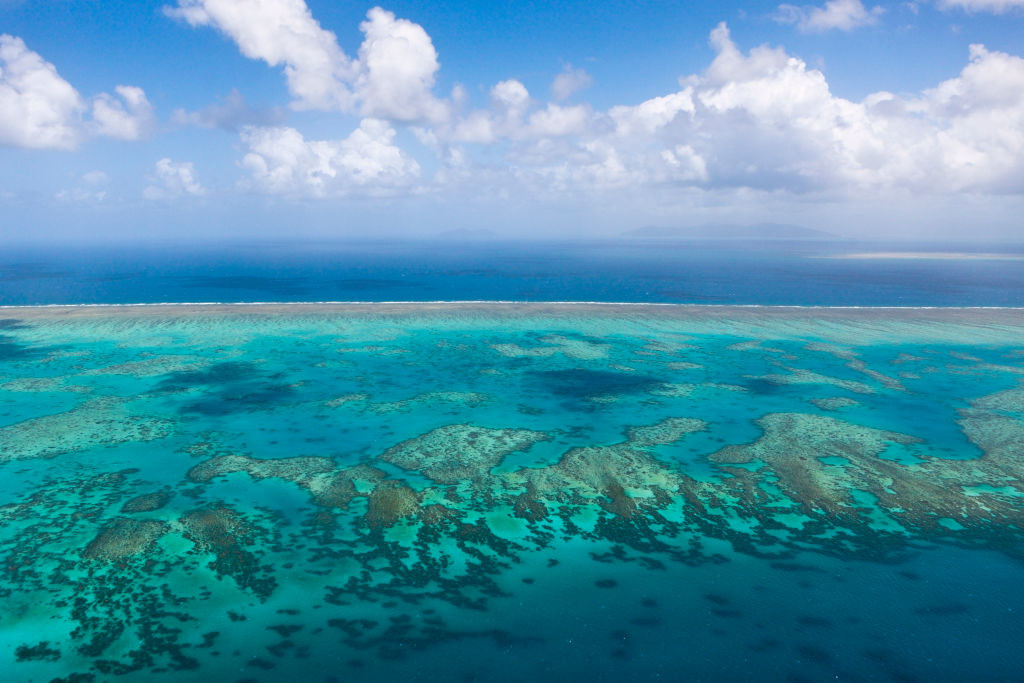 4.
"Toyosu Market in Tokyo. My husband and I woke up very early to try to catch a glimpse of the fish auctions from the observation deck. Once we arrived, we couldn't really see or hear anything at all from the public areas. The whole market felt very sterile and boring, as opposed to the old bustling and lively Tsukiji Outer Market, which we walked around the previous day and absolutely loved. We ended up getting a sushi breakfast outside of Toyosu and making the best of it, but IMO it wasn't worth the trek."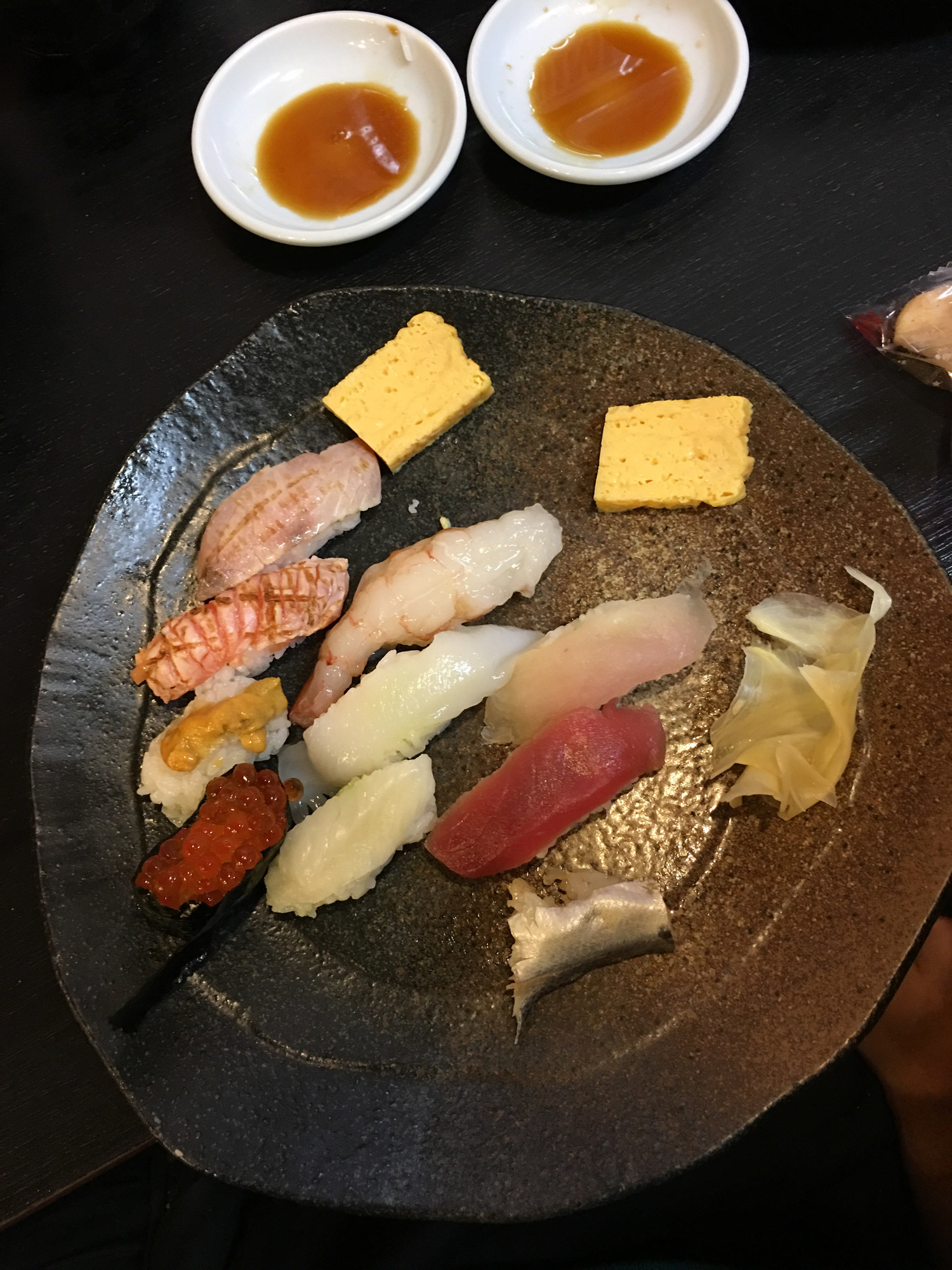 5.
"Seeing the Palace of Versailles outside of Paris. I know many people will disagree, but I didn't really enjoy this experience. I booked in advance but still had to wait in line for about an hour. And once I was inside, it was hard to really appreciate what I was looking at because the palace was flooded with pushy visitors. The gardens were by and large my favorite part. I wish I hadn't devoted a day to visiting Versailles and instead spent that time in Paris, where there is SO much to see."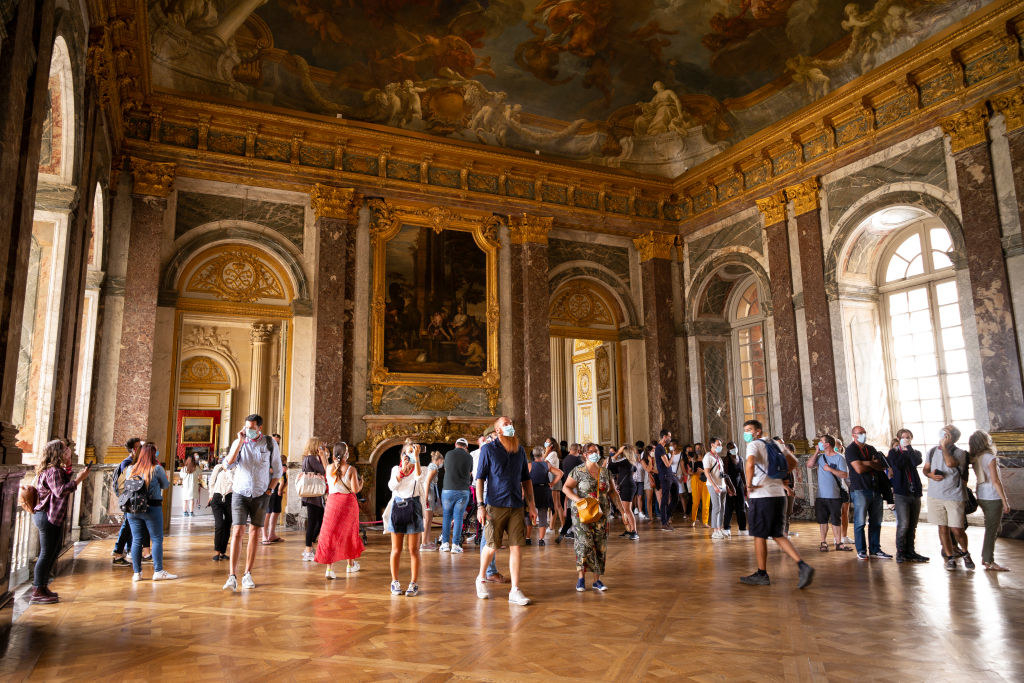 6.
"Tegalalang Rice Terrace in Bali, Indonesia. I'd seen photos of these lush, terraced rice fields in Ubud, and I couldn't wait to visit. They were incredibly beautiful, but I wasn't prepared for how the whole area was basically staged to be Instagrammed. There were heart-shaped chairs dressed up like bird nests, and swings set up over the rice terraces, all staged for the perfect photo and available for a fee. All of this made the otherwise gorgeous landscape feel fake and overdone."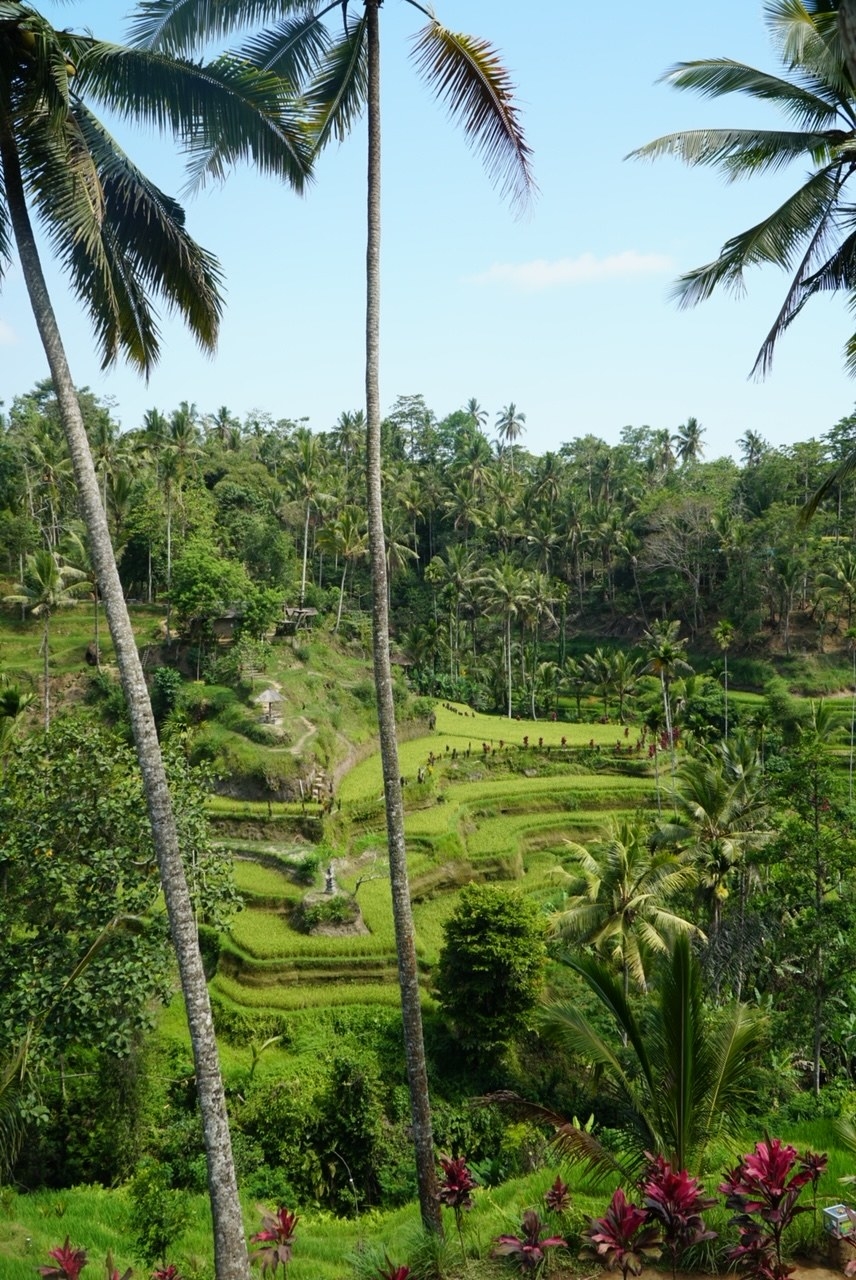 7.
"Jemaa el-Fnaa, the main square and market place in Marrakesh's medina. Of all the places we visited in Morocco, Jemaa el-Fnaa was the biggest disappointment. It's full of knockoff clothes and guys trying to get you to take pictures with cobras. Marrakesh in general is awesome, but the market is a letdown."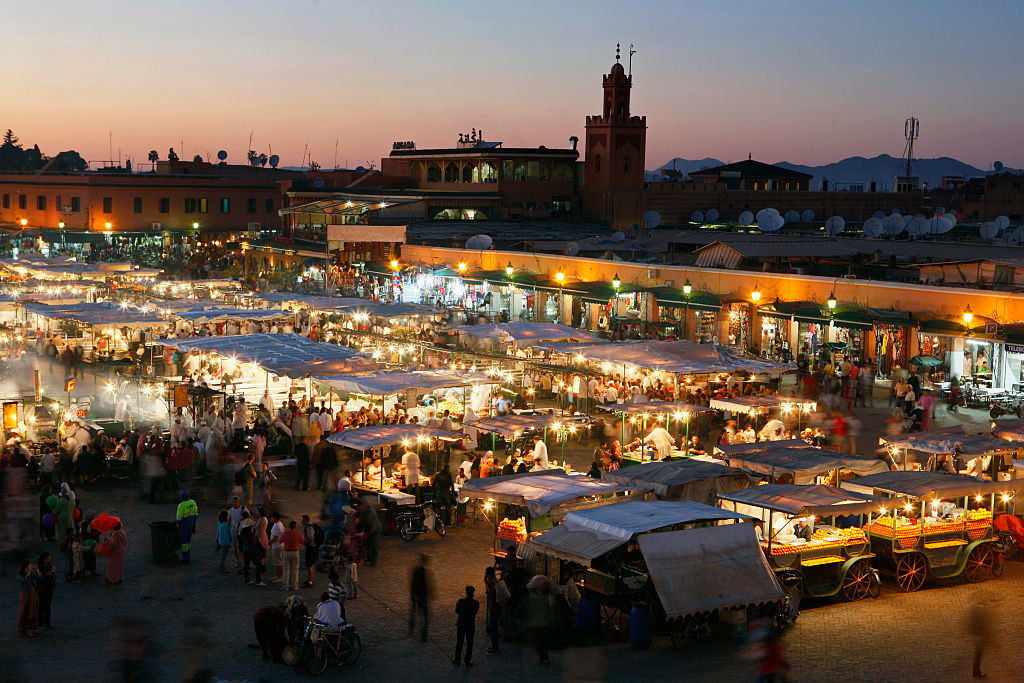 8.
"Bondi Beach in Sydney. It's a mediocre beach, and during the summer it's always very crowded, so you hardly have space to swim or enjoy yourself."
9.
"Visiting the Great Pyramids of Giza. This might be harsh, but the swarm of aggressive market vendors surrounding the pyramids makes visiting this site a bit of a nightmare. One woman in our tour group asked a guard to take her photo, and he refused to return her phone unless she paid him. The whole time, we were yelled at and haggled into buying headscarves and assorted souvenirs, which ruined my experience. I spent months looking forward to the trip and felt so disappointed."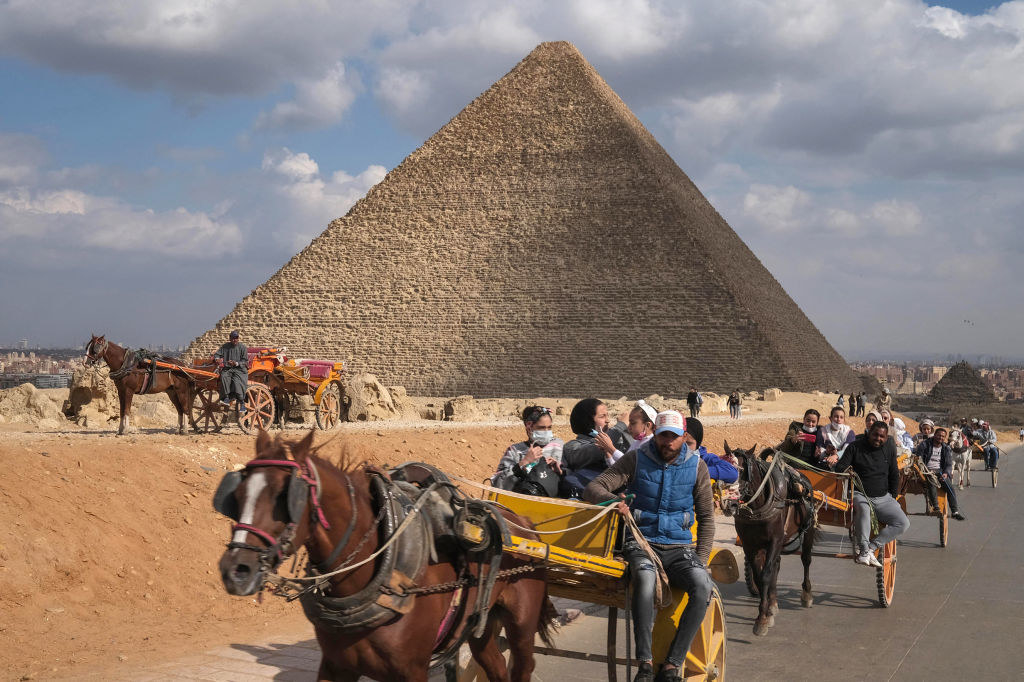 10.
"Antelope Canyon [on Navajo land near Page, Arizona]. You've probably seen the iconic images. Don't get me wrong, it was pretty cool, but it was waaaaay more touristy than I expected. I guess I was being naive. As soon as I got down into the canyon, I couldn't wait for the tour to end."
11.
"Red Beach in Santorini. Unlike many of the other Greek islands, Santorini isn't really known for its beaches. But Red Beach is its most famous and one of the places travel guides and blogs tell you to visit. The color of the beach is definitely unique, but it's certainly not as vibrant as photos might make you believe. It was also packed with sunbathers. IMO, the best views of the beach are from the water, and you'll have a much better experience seeing Santorini's coastline by boat. Luckily, there are tons of boat tours you can choose from to take you all around the island."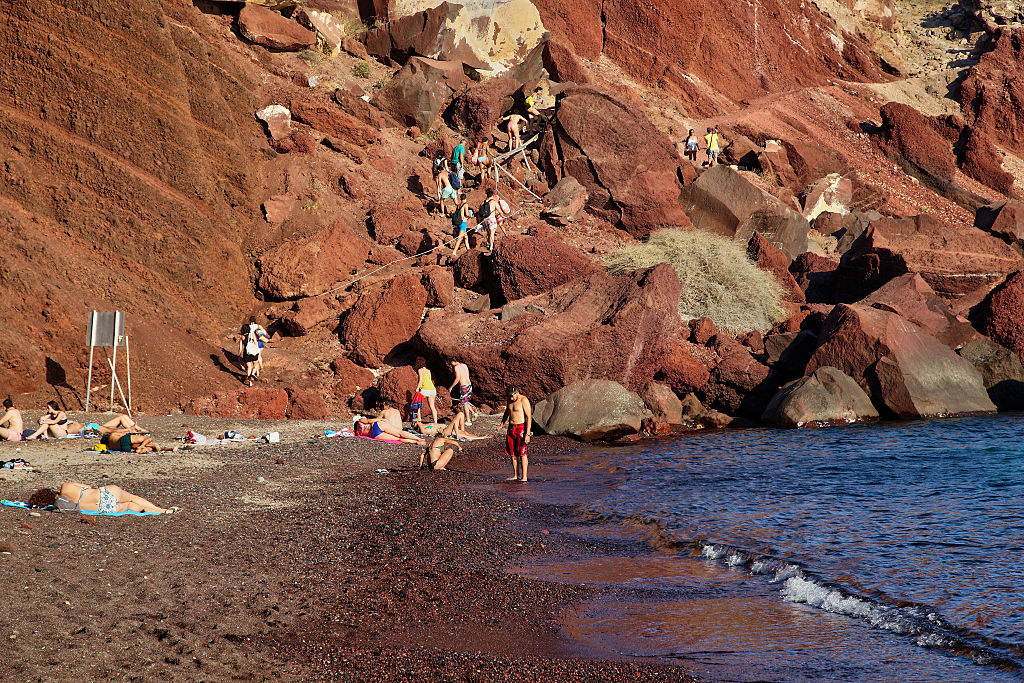 12.
"Paris. I visited for the first time this year, and I don't think 'hated' is the proper word, but Paris definitely didn't blow me away. There are some amazing sites to see there, although most of the buildings are within a few hundred years of creation. Other cities and towns in Europe have much more of their Middle Ages architecture left. For residents of one of the cities in the world that attract the most tourists, the people of Paris do not seem to like outsiders at all. I think they would be perfectly content with only Parisians existing in Paris."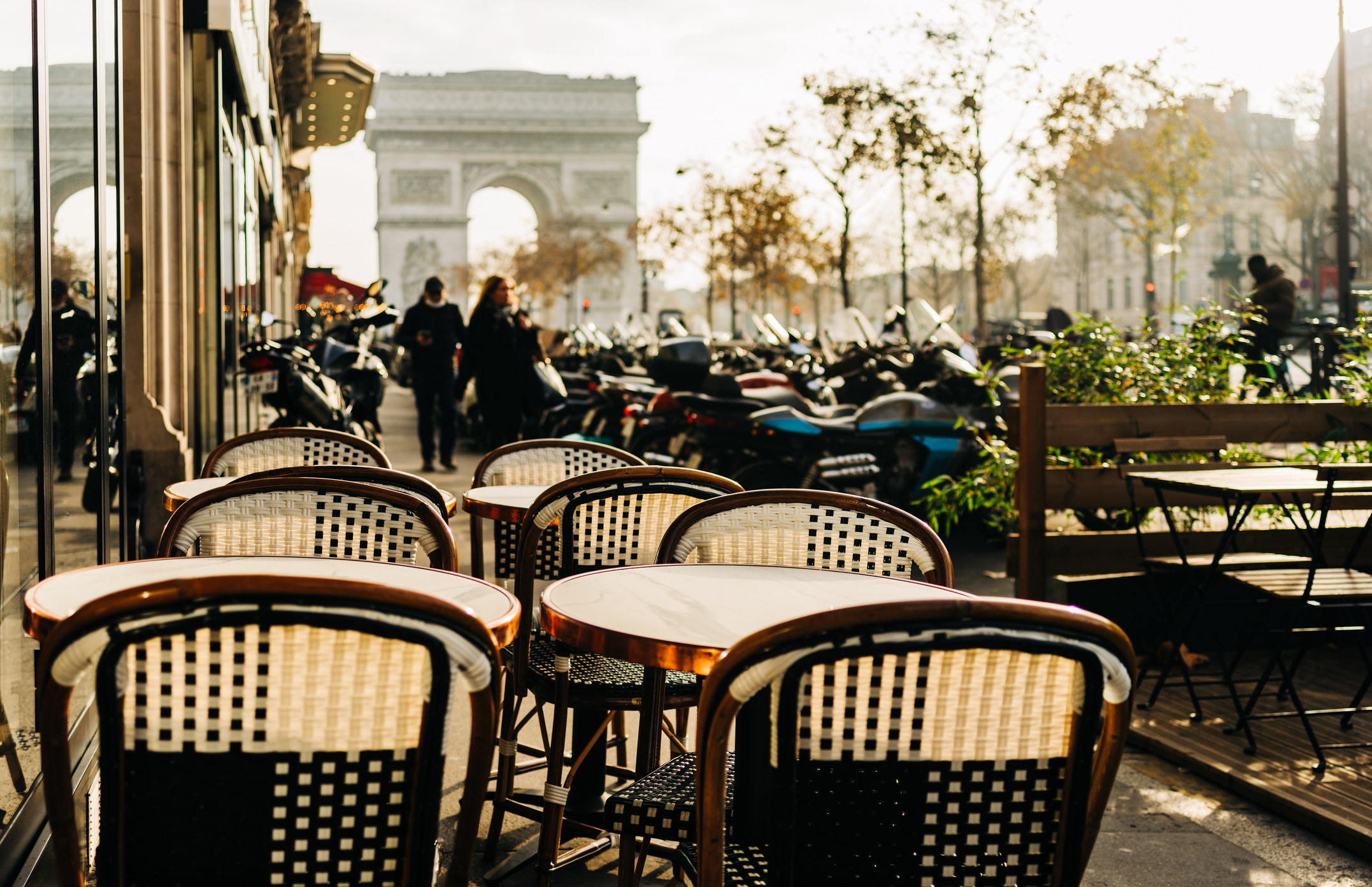 13.
"The Space Needle in Seattle. It was cool, but visiting it up close was a really overpriced experience. Sure, the rotating restaurant was kind of fun, but be prepared to really shell out the dough to eat there. The Space Needle is a lot more impressive from a distance, IMO. If you want a nice view, try going across the lake. Take a ferry or go up the Smith Tower instead."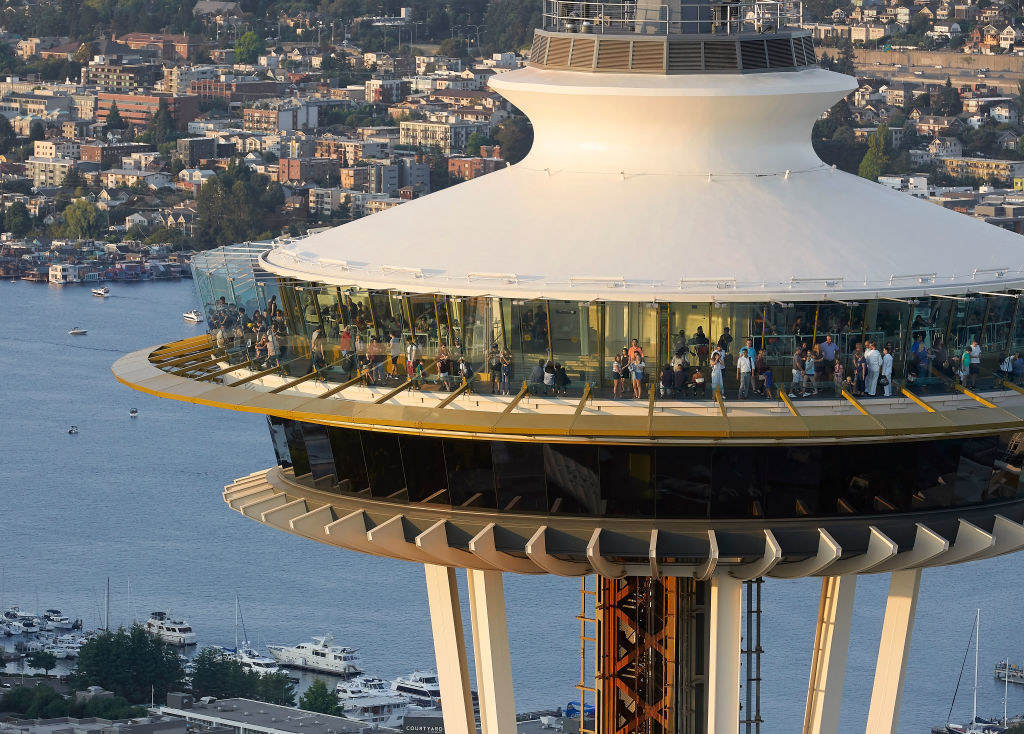 14.
"Taking a day trip to Siena in Tuscany. I love Tuscany, and don't get me wrong — Siena was stunning and full of so much amazing history. But I found the city itself to feel extremely touristy, lined with souvenir shops, chain stores, and overpriced restaurants. It didn't have the same charm as any of the smaller Tuscan towns I visited. Pienza, for example, was the total opposite experience. I felt as if I'd found this hidden gem of a medieval town nestled in the most stunning scenery in the world."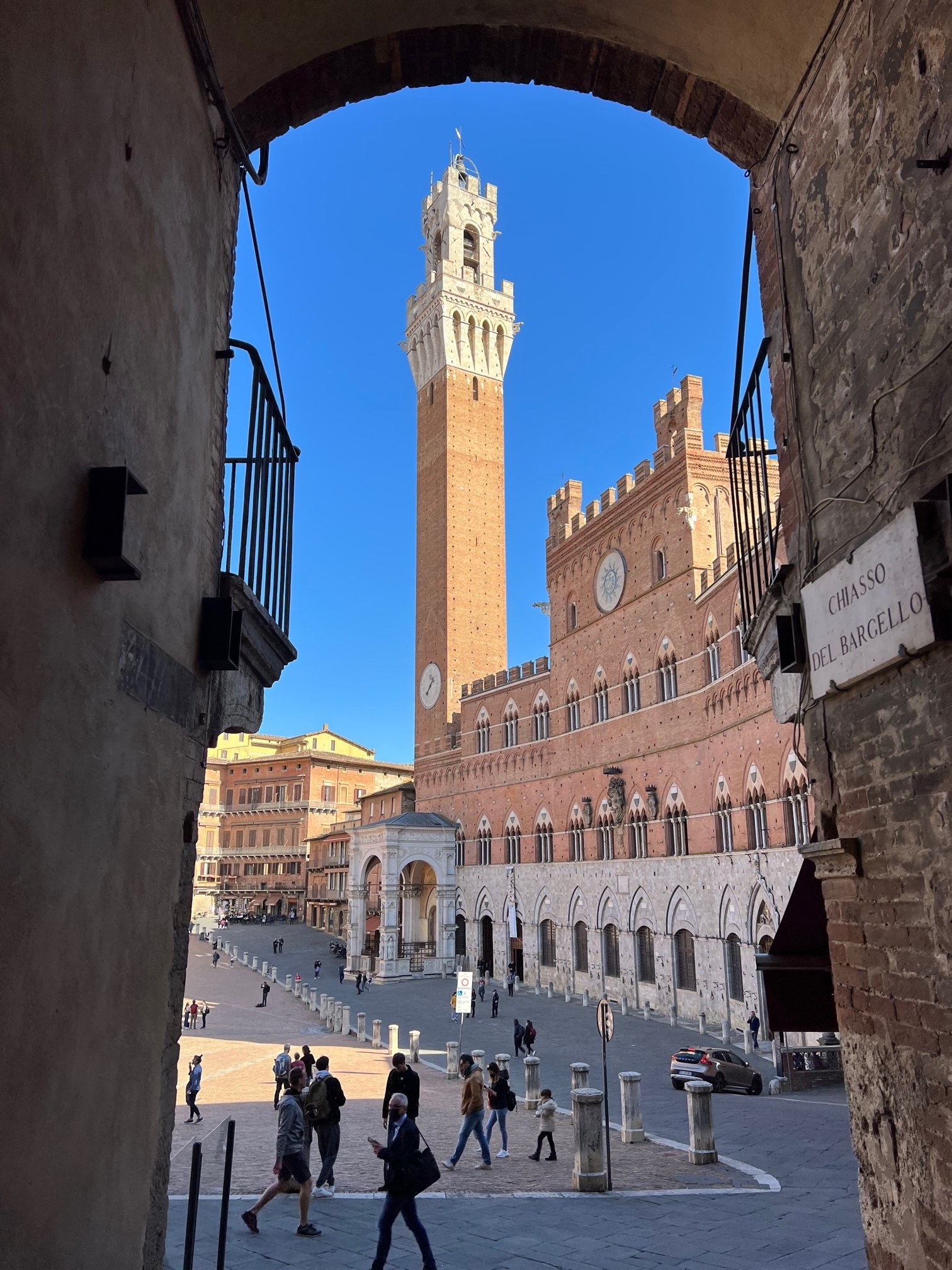 15.
"Visiting Stonehenge in England is 100% not worth it. It takes forever to get there, and there's really nothing else to do but briefly look at the rocks. There's a very small museum, but that's it. And the town closes by around 4 p.m."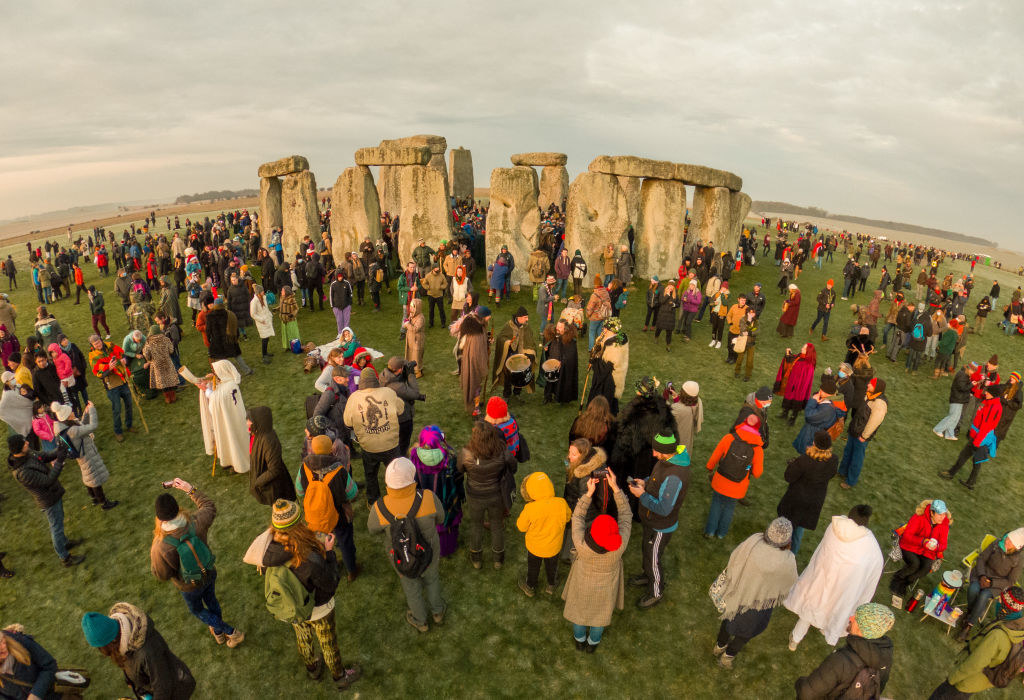 16.
"Monaco. I was in southern France and decided to take a quick bus ride over to Monaco one day because I heard it was like paradise. I was thoroughly disappointed with the place. There was nothing but high-end clothing stores, along with extremely overpriced, terrible food and yacht docks. There was a complete absence of anything interesting. It felt like a place for ultrarich people to sit around and goof off."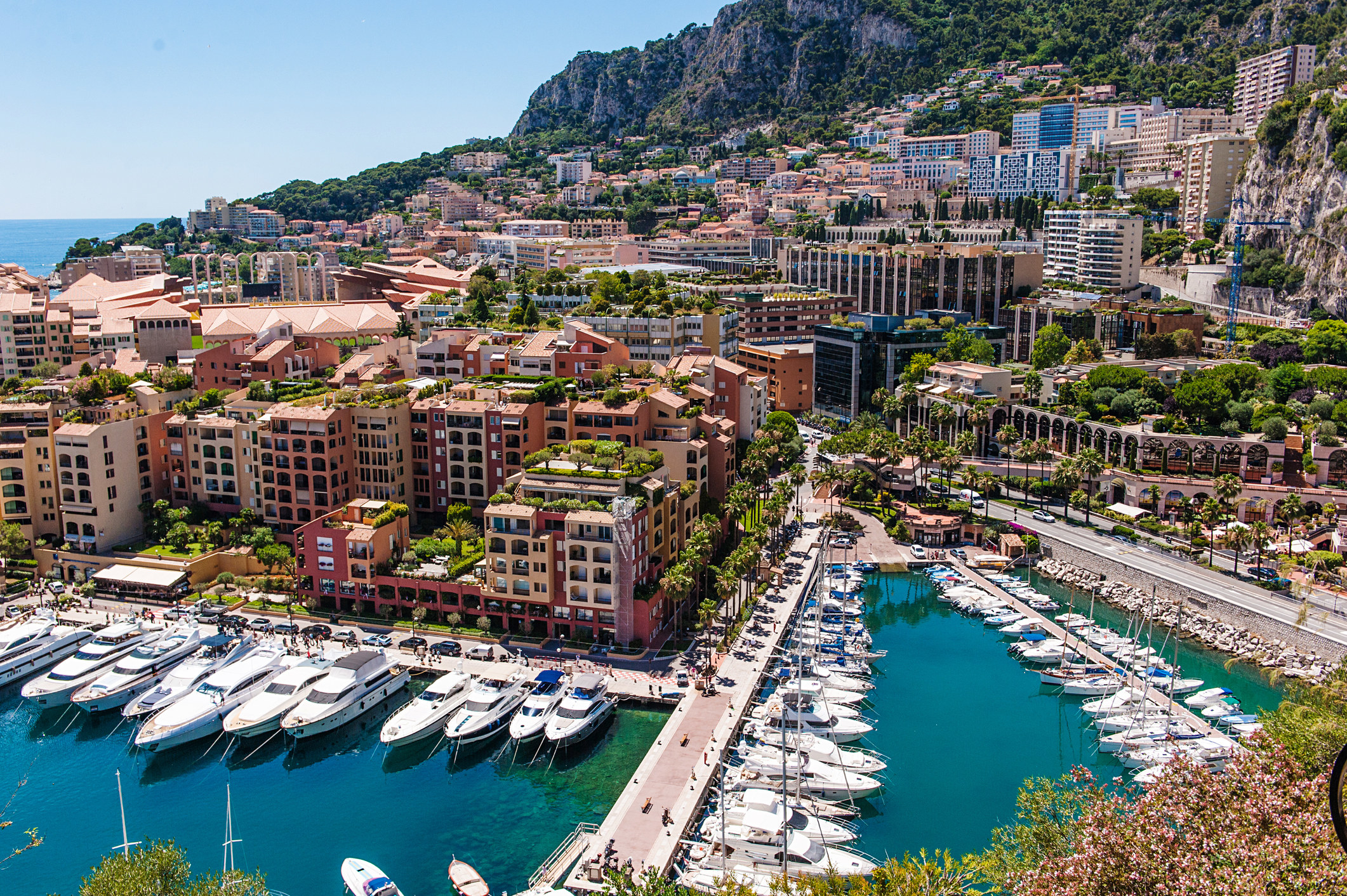 17.
"Driving the Golden Circle in Iceland. Let me be clear that I think Iceland is one of the most amazing, stunning, and spectacular places I've ever visited. That being said, I think the Golden Circle is a bit of a disappointment. This circle, which is easily accessible from Reykjavik and therefore a popular tourist route, takes you past Gullfoss waterfall, Geysir geothermal area, and Þingvellir National Park. The parking lots, packed with tourist buses, make you feel as if you're at an amusement park and not surrounded by nature. If you simply rent a car and drive around Iceland to the southern coast, the Snaefellsnes Peninsula, or the Ring Road, you'll find incredible beauty and surreal landscapes that feel more untouched."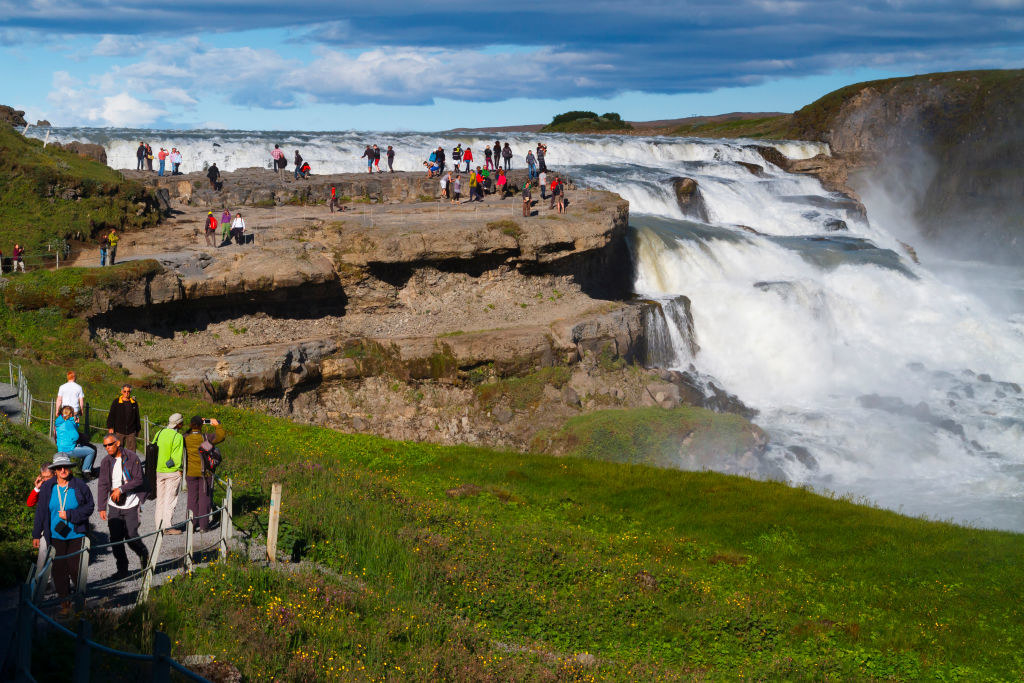 18.
"Times Square on New Year's Eve. I went a few years ago, and it was awful. My group ended up leaving after about two hours of trying to secure a small view of the ball drop. We spent New Year's Eve in a Korean BBQ restaurant instead, and it was a much better experience."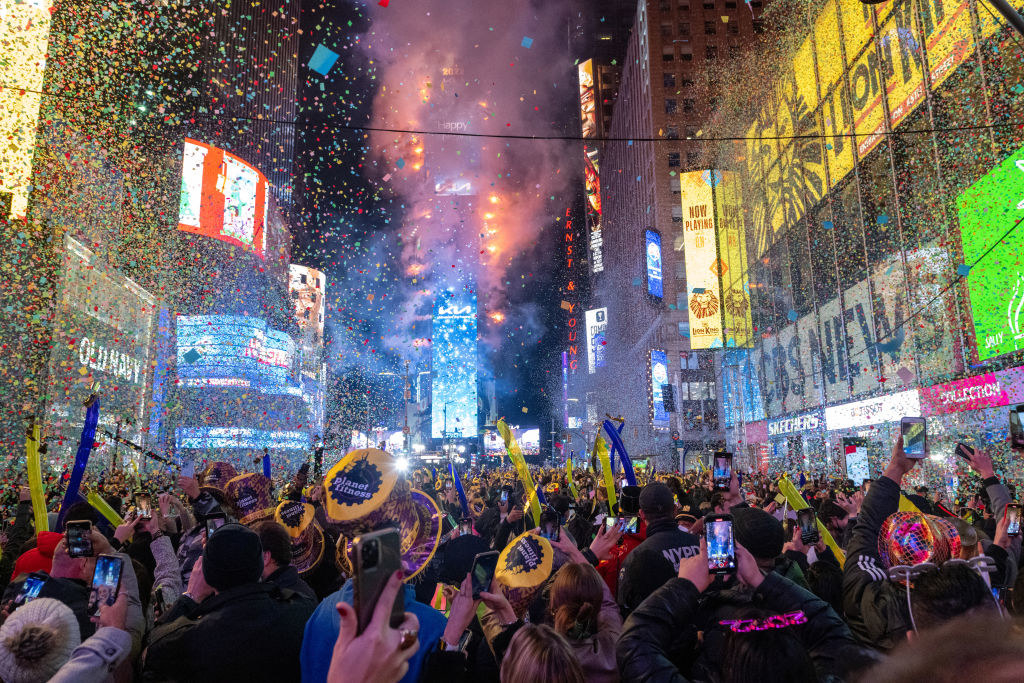 19.
"Dubrovnik, Croatia. It's extremely pretty from afar...but far from pretty. The Old Town is just one mess of tacky cafés, restaurants catering to tourists, and tour agencies. People almost had to line up to navigate their way through the narrow streets because so many cruise ships were docked. And it was even a struggle to see the landmarks because crowds of people were hovering around with selfie sticks in the air."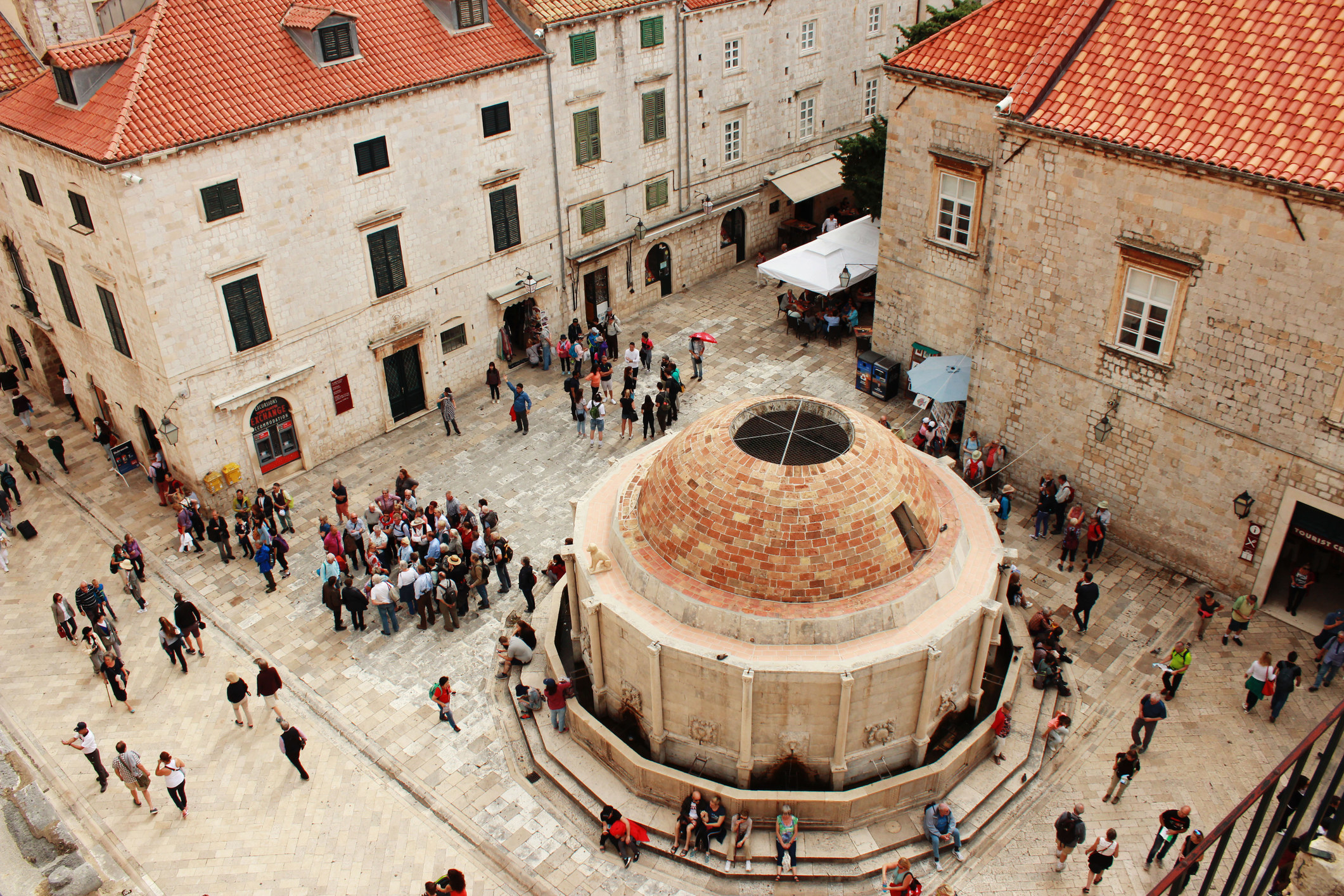 20.
"Las Ramblas in Barcelona. Barcelona is a lovely city, but everybody hypes up this one street that's crowded with people. It's practically highlighted in every tour guide of the city, but I still don't understand the draw. Every restaurant and shop on the street is an overpriced, bad-quality tourist trap. It's much more worth your time to stroll around the Gothic neighborhood of the city rather than Las Ramblas."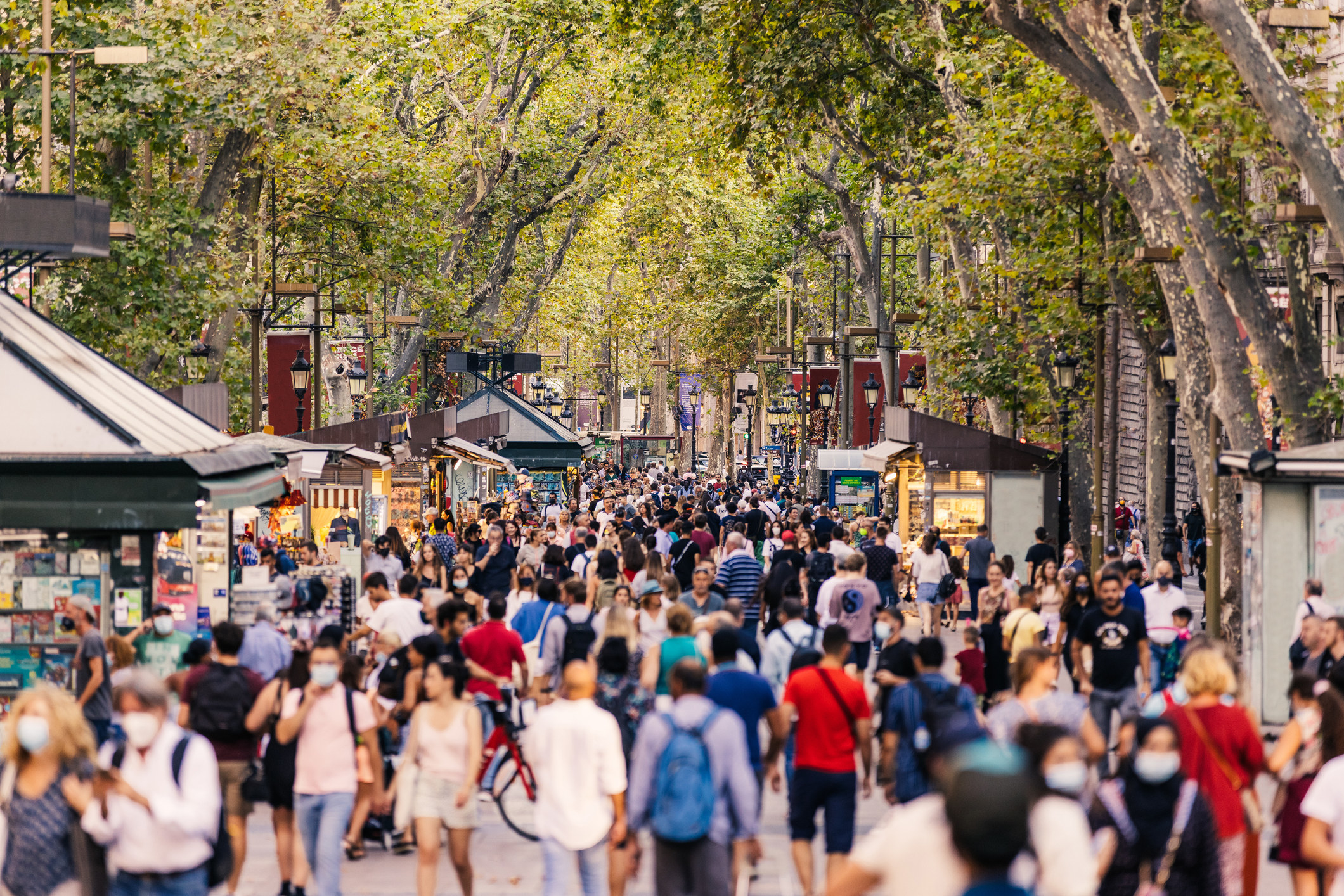 21.
"The Trevi Fountain. It looks nothing like it does in the movies. It's small and literally down an alleyway…but hey, at least you're in Rome."
22.
"Petra in Jordan. The temple is a wonder, but I had so many men either hit on me or ask me for money (including my tour guide). I couldn't walk 2 feet without a man asking if I had a husband. It totally killed my experience."
23.
"Mount Rushmore was a complete letdown. We could see it from the car, so when we saw the $20 parking fee to get closer, we decided to keep driving. Luckily, the Badlands are a little farther down the road, and they are absolutely stunning! I highly recommend visiting if you're ever nearby."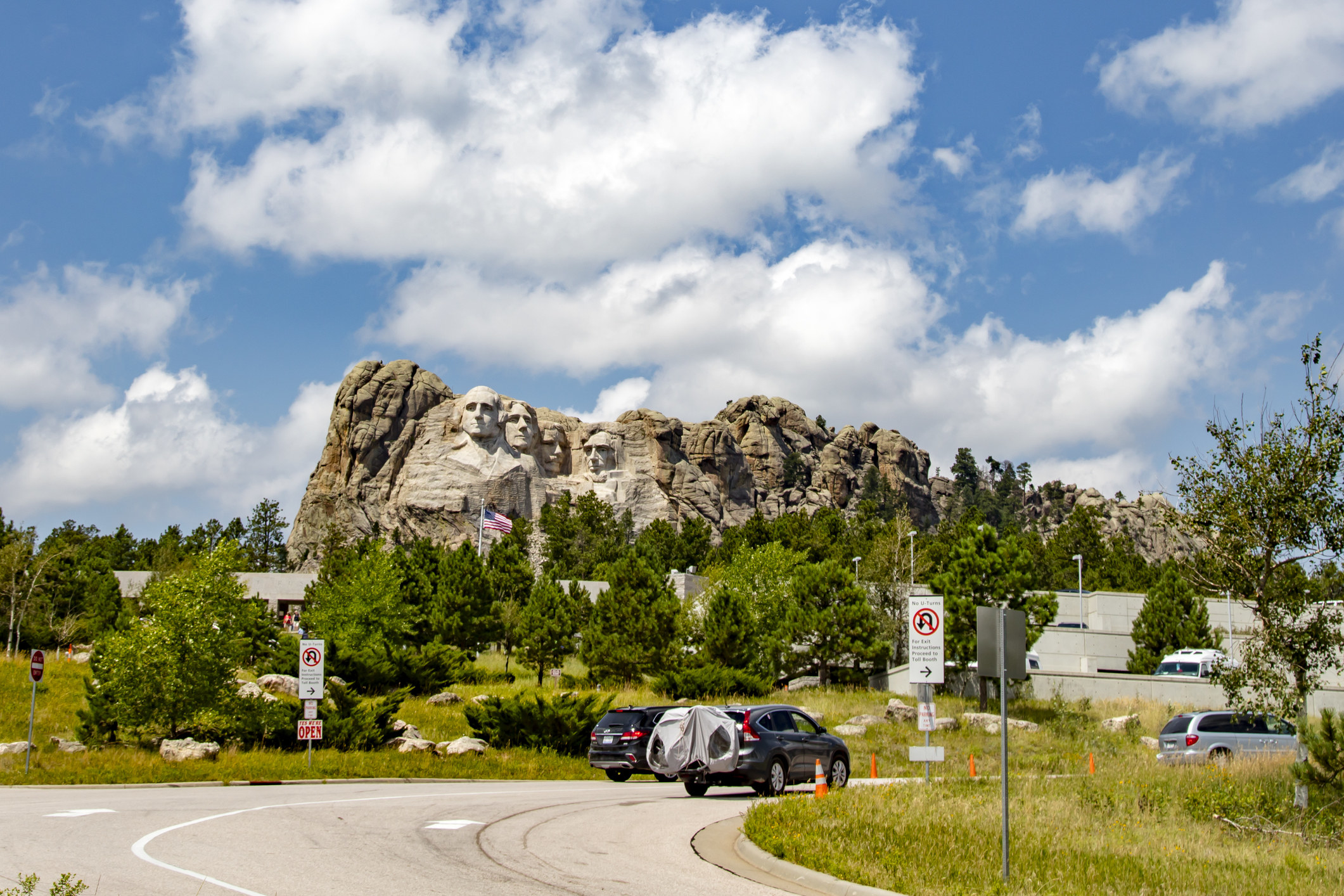 24.
"Khao San Road in Bangkok. I love Thailand, but I absolutely hated Khao San Road. It's totally fabricated for tourists to make travelers feel as if they're doing something exotic and adventurous. There are signs that say things like, "Take a picture eating a scorpion for $5!" and "Fake passports sold here!" It's all souvenir shops and bars, and compared with the rest of the wonderful country, it's gross and fake."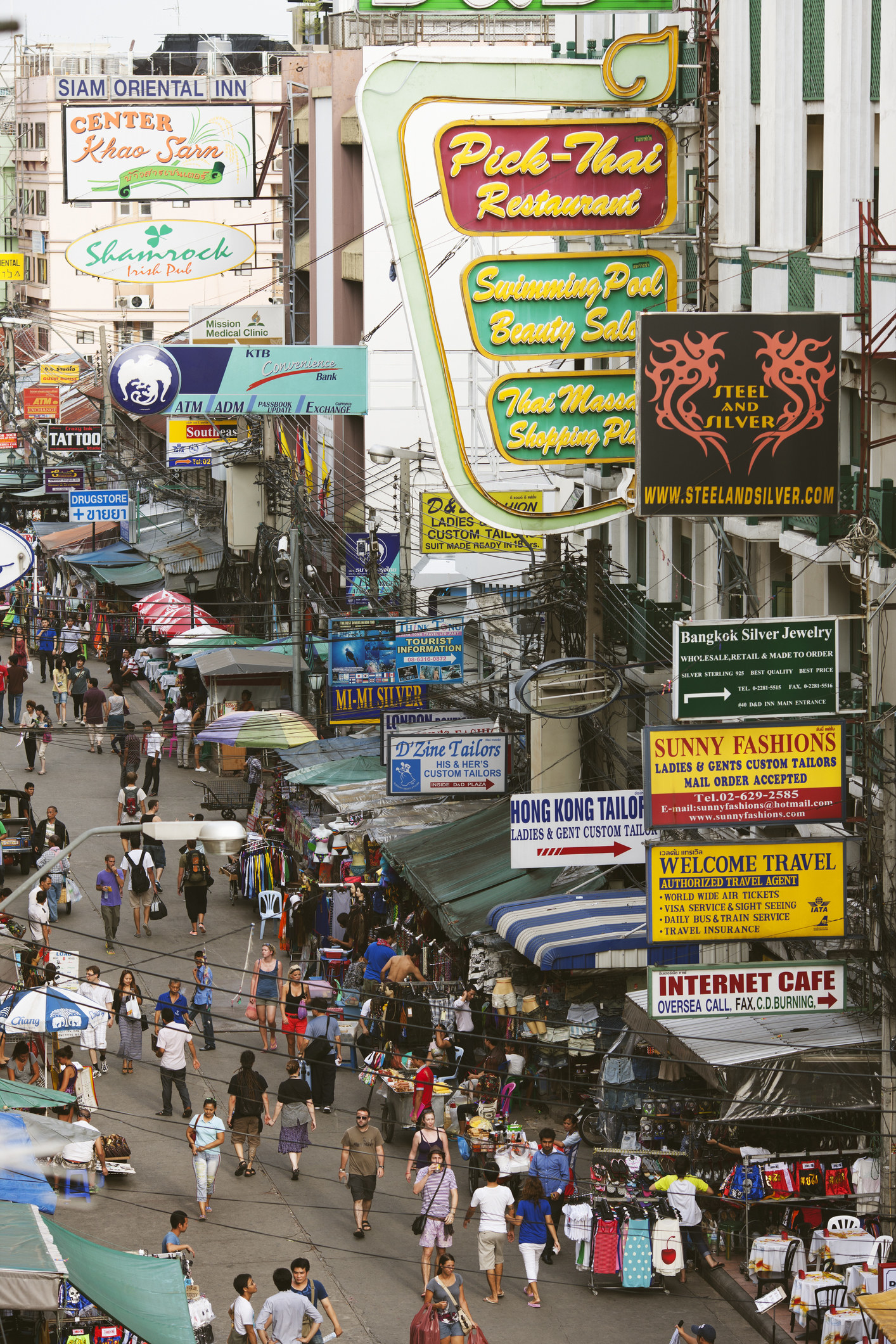 25.
"Takeshita Street in Harajuku, Tokyo. I couldn't move my elbows an inch without bumping into someone, and pretty much every shop had a 30-minute line. I went to see the Harajuku-style fashion associated with Takeshita Street but hardly saw any of that. So essentially I was packed like a sardine for hours while waiting in long lines to shop for overpriced clothes. I love Tokyo, but I definitely won't be going back to Harajuku anytime soon."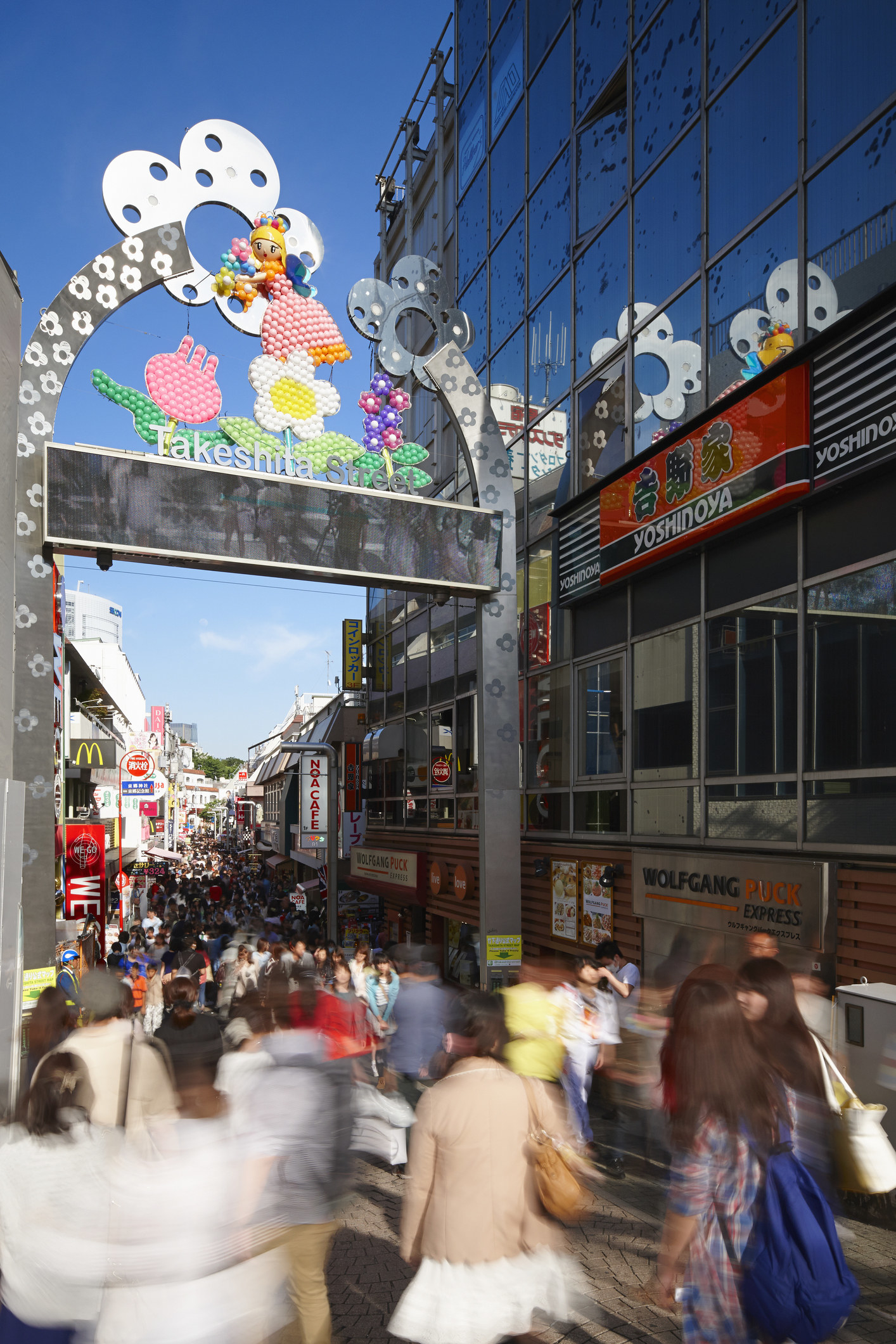 26.
"Dubai, United Arab Emirates. It's talked up as one of the best tourist destinations in the world, but when I was there, it felt like an amusement park under construction. I felt as if I was constantly being shuttled from one tourist trap to another."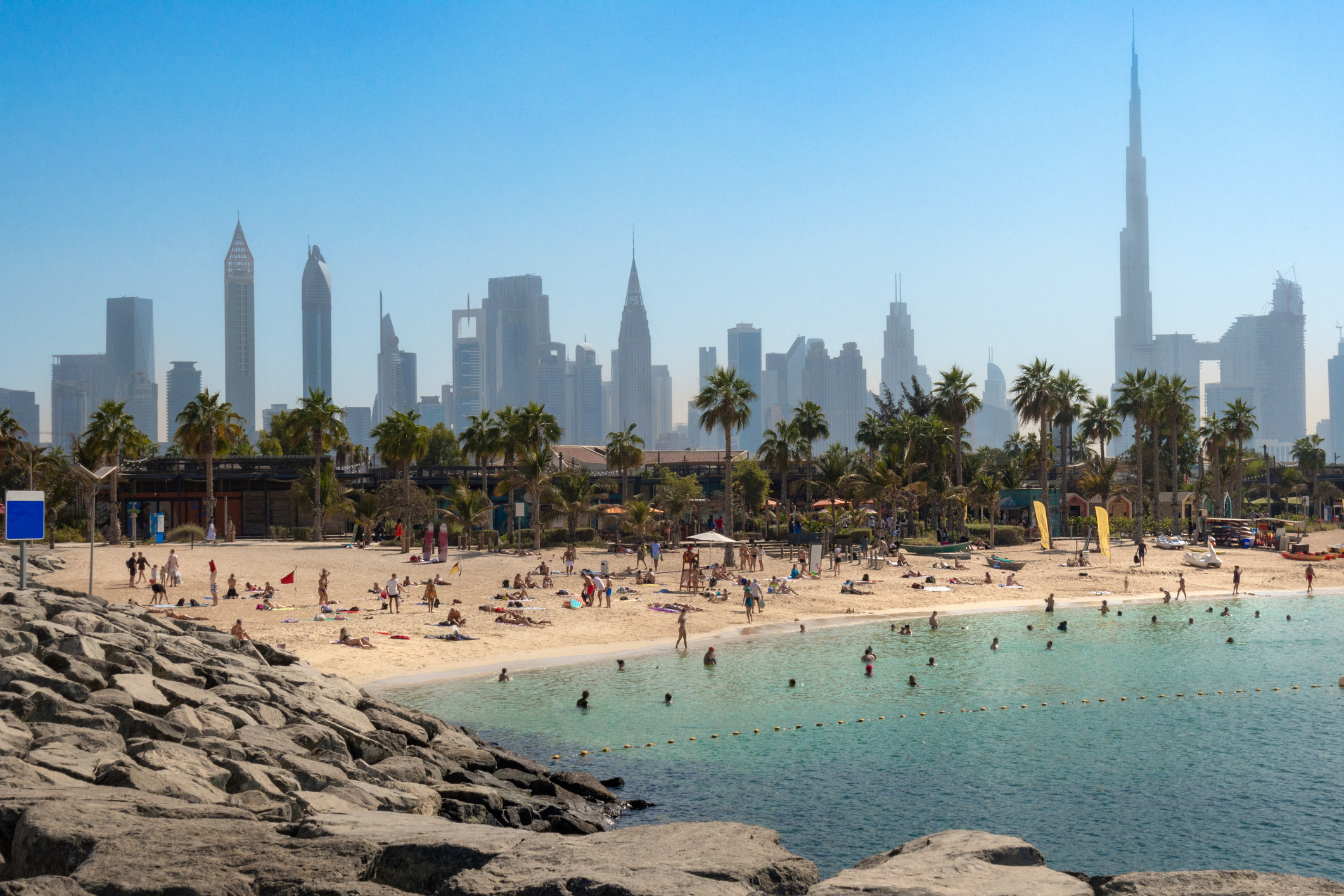 27.
"Grand Canyon West. It's known for the Skywalk, which loops out over the canyon, but the entire thing is a money grab. It's not actually part of the National Park System. It's expensive to get in, and you can't even take your phone or camera out on the Skywalk for photos. There are few trails and not much to do. Skip it and go to Grand Canyon National Park. It's north of Flagstaff, Arizona (which is an amazing town), and the South Rim is gorgeous. One fee gets your whole car in for seven days."
28.
"Visiting Liberty Island (home to the Statue of Liberty) in New York City. You'll just end up craning your neck for a bad view of the statue. Instead, take the Staten Island Ferry out to Staten Island. It's free. It's a 30-minute trip from the Financial District to Staten Island. The ferry has concessions that serve alcohol (or you can actually bring your own on board), and it offers an awesome view of the Statue of Liberty and Ellis Island. Then just jump on the next boat back to Manhattan. It takes an hour and is totally fun and worth it."
29.
"Waikiki Beach in Honolulu. Once you leave Waikiki, there's so much more of the island to explore, with beautiful beaches, good food, and more authentic culture than what you get in this one tiny area."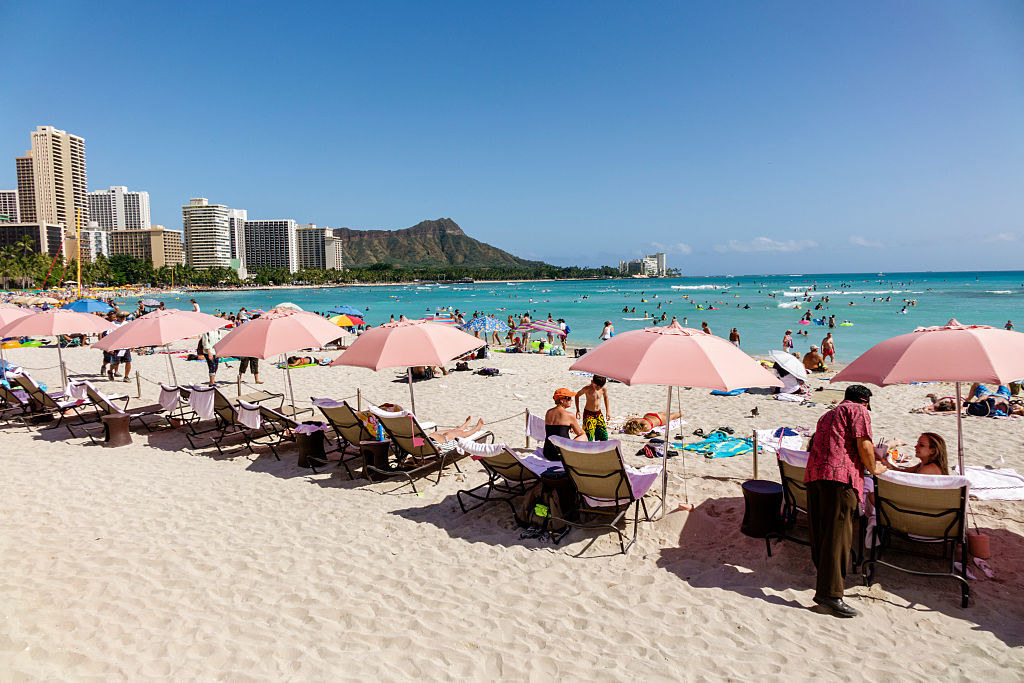 30.
"Going to the top of the Empire State Building. I'd recommend going to 30 Rockefeller Plaza instead. The view is better, it's cheaper, it's bigger, and the wait times are five minutes instead of five hours."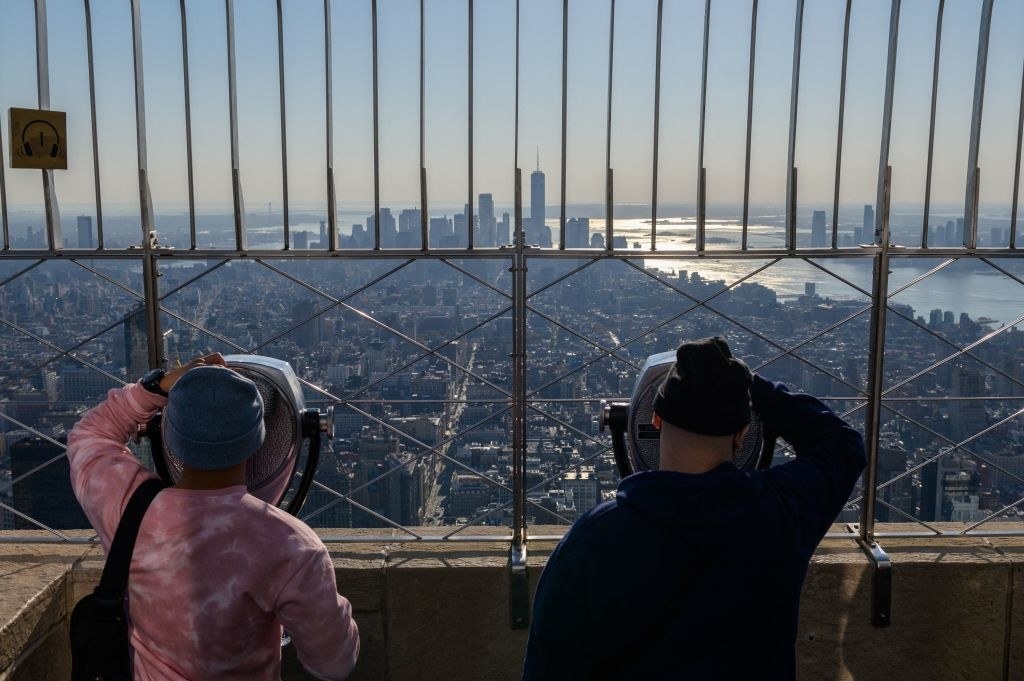 31.
"Venice. It's nice for all of an afternoon, but it loses its charm really quickly. I'm glad I only did one night and one morning before moving on. I enjoyed some great food there, though."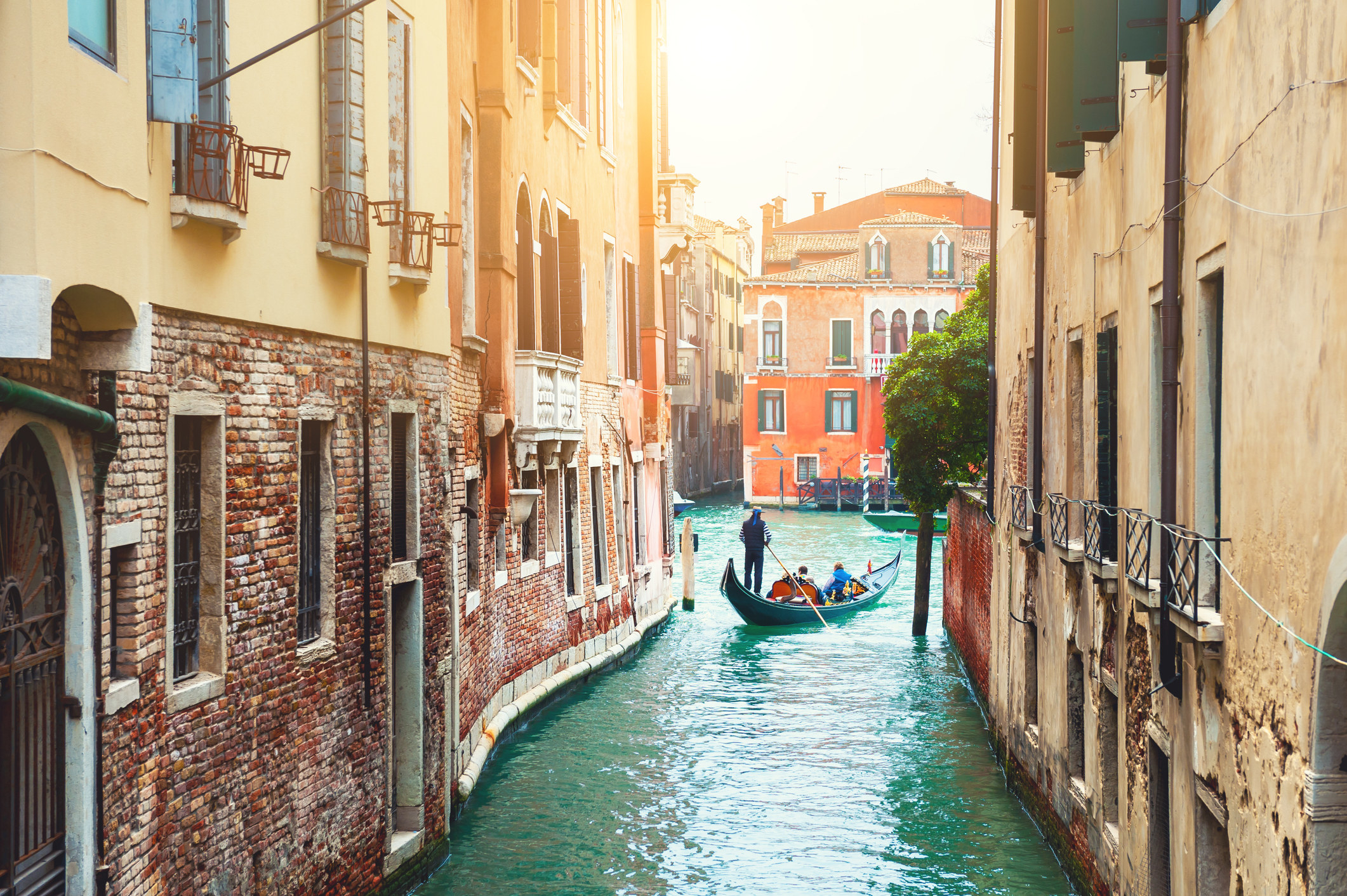 32.
"Visiting Muir Woods from San Francisco. The traffic and congestion going over the bridge from San Francisco to Marin County was horrible. The woods were packed with noisy people, and there was no parking. Instead, I'd recommend you go hiking in Henry Cowell Redwoods State Park instead. It's in Santa Cruz, and the drive is almost as lovely as the hike."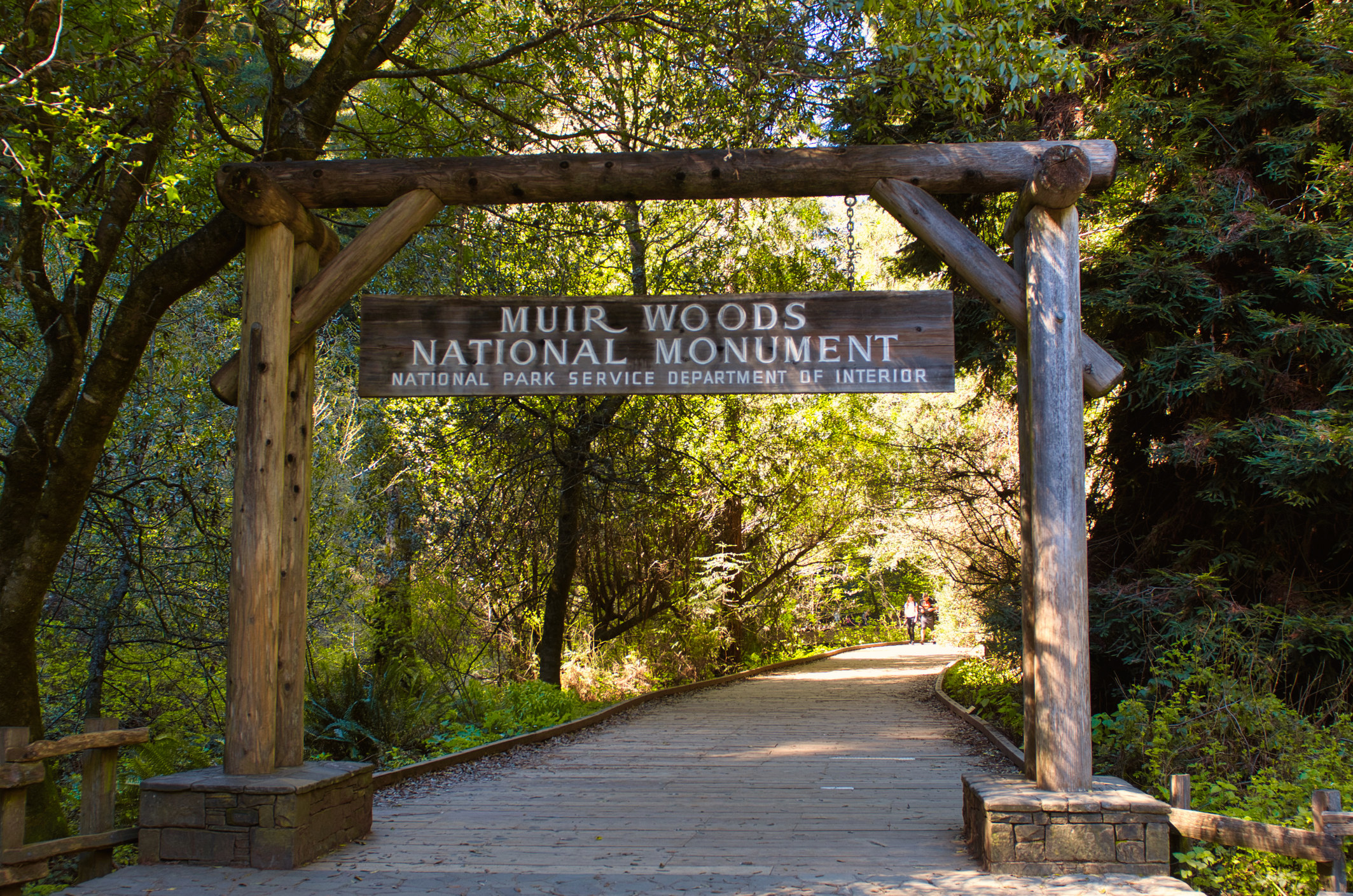 What do you think of this list? Do you agree or disagree? Or do you have a destination of your own to add? Tell us in the comments.
Note: Some responses have been edited for length and/or clarity.