I Tried Burger King's New Impossible Burger, And I'll Never Order Anything Else
Don't knock it 'til you've tried it.
The Impossible Burger is made entirely from plants and supposedly "bleeds" like real red meat. And people have been counting down the minutes until Burger King would finally release its very own Impossible Whopper. I was one of those people.
So on the afternoon of Thursday August 8, the day Burger King launched its Impossible Burger, I power walked from BuzzFeed's office in Gramercy to the closest Burger King (1.6 miles away!) on Delancey Street on Manhattan's Lower East Side.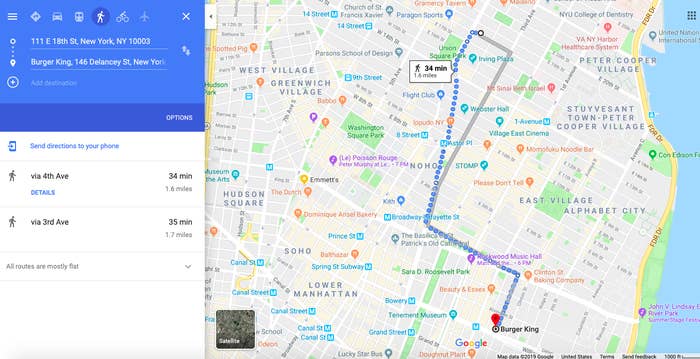 Finally, after a 30-minute brisk walk in the 90-degree NYC heat, I stumbled upon Burger King, shining before a backdrop of the Williamsburg Bridge. Inside, the air conditioning was certainly not working, but behind the counter was a sign for the Impossible Whopper. It was finally within my grasp.
I ordered one regular Whopper burger ($5.99) and one Impossible Whopper burger ($6.49) so I could taste them side-by-side. By this point, I was dripping with sweat and my stomach was growling from the walk and the anticipation.
I cut both burgers in half, not because I'm a psychopath, but because I wanted to see if the patties looked noticeably different. They did. You can see the burger on the left (the original Whopper) is pinker on the inside whereas the burger on the right (the Impossible Whopper) is browner throughout and less textured.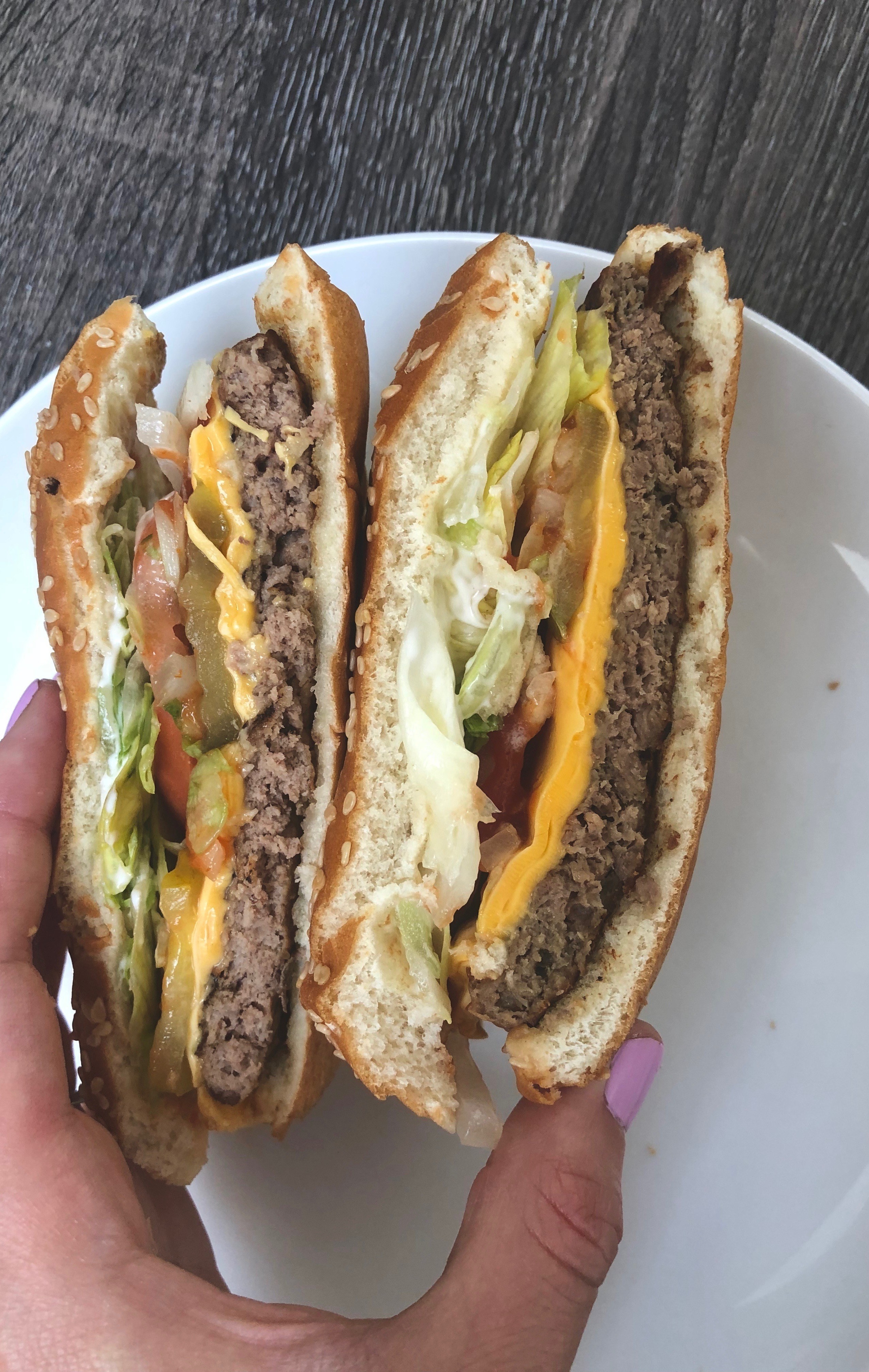 But when I bit into the Impossible Whopper, it was literally identical to the real Whopper. I went back and forth, bite for bite, trying to detect a difference, and honest to God I couldn't.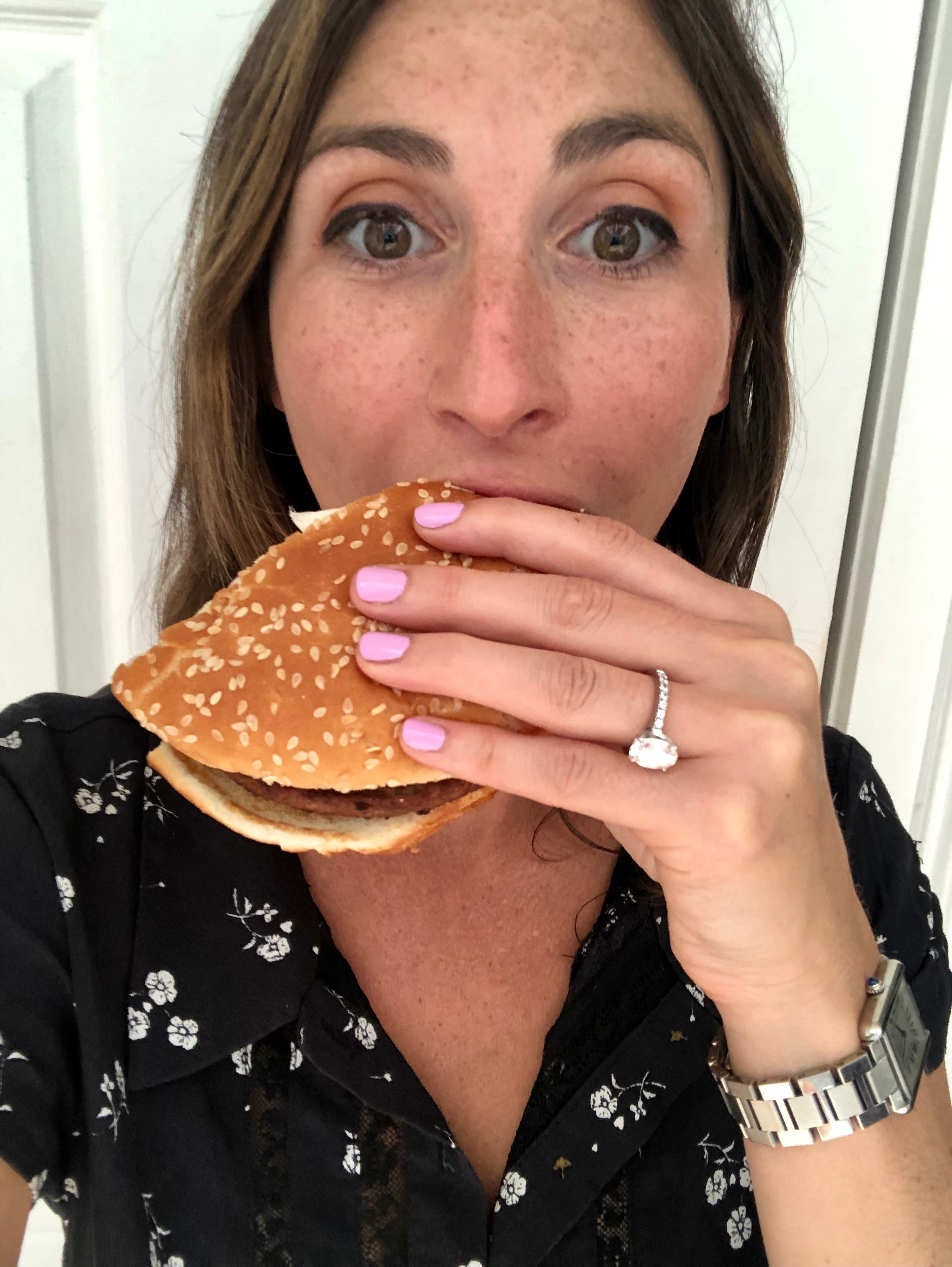 Just like the regular Whopper, the Impossible Burger tastes savory and meaty. It's chewy and you can really sink your teeth into it. My burger didn't "bleed" like real meat (as people say about the Impossible Burger)...but then again, neither did my regular whopper.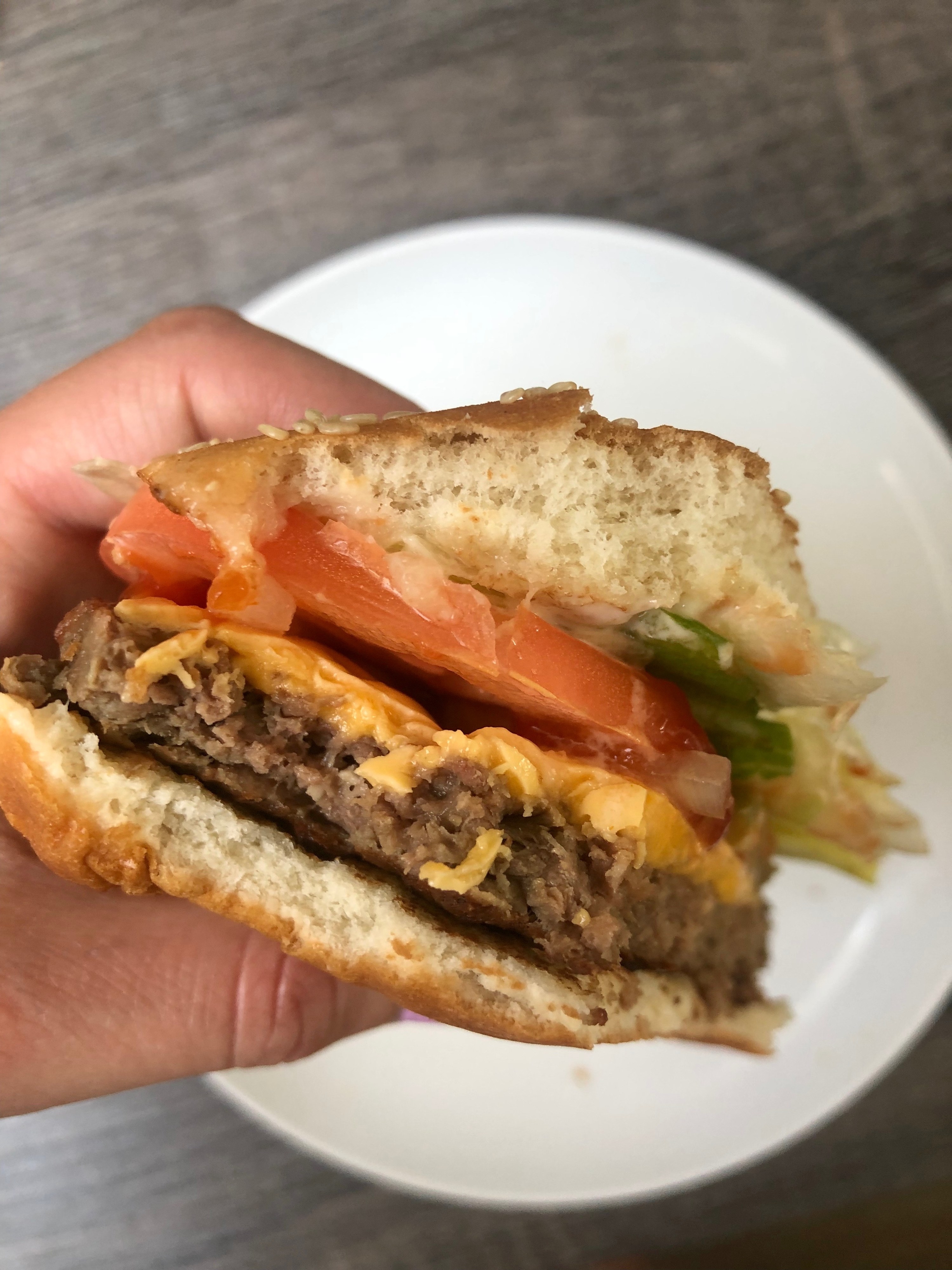 Taste aside though, I'm excited that Burger King is making plant-based meat both accessible and affordable. After all, the Impossible Whopper is less than a dollar more than the regular Whopper. And hopefully the Impossible Whopper will make it easier and more appealing for people to eat more plant-based protein.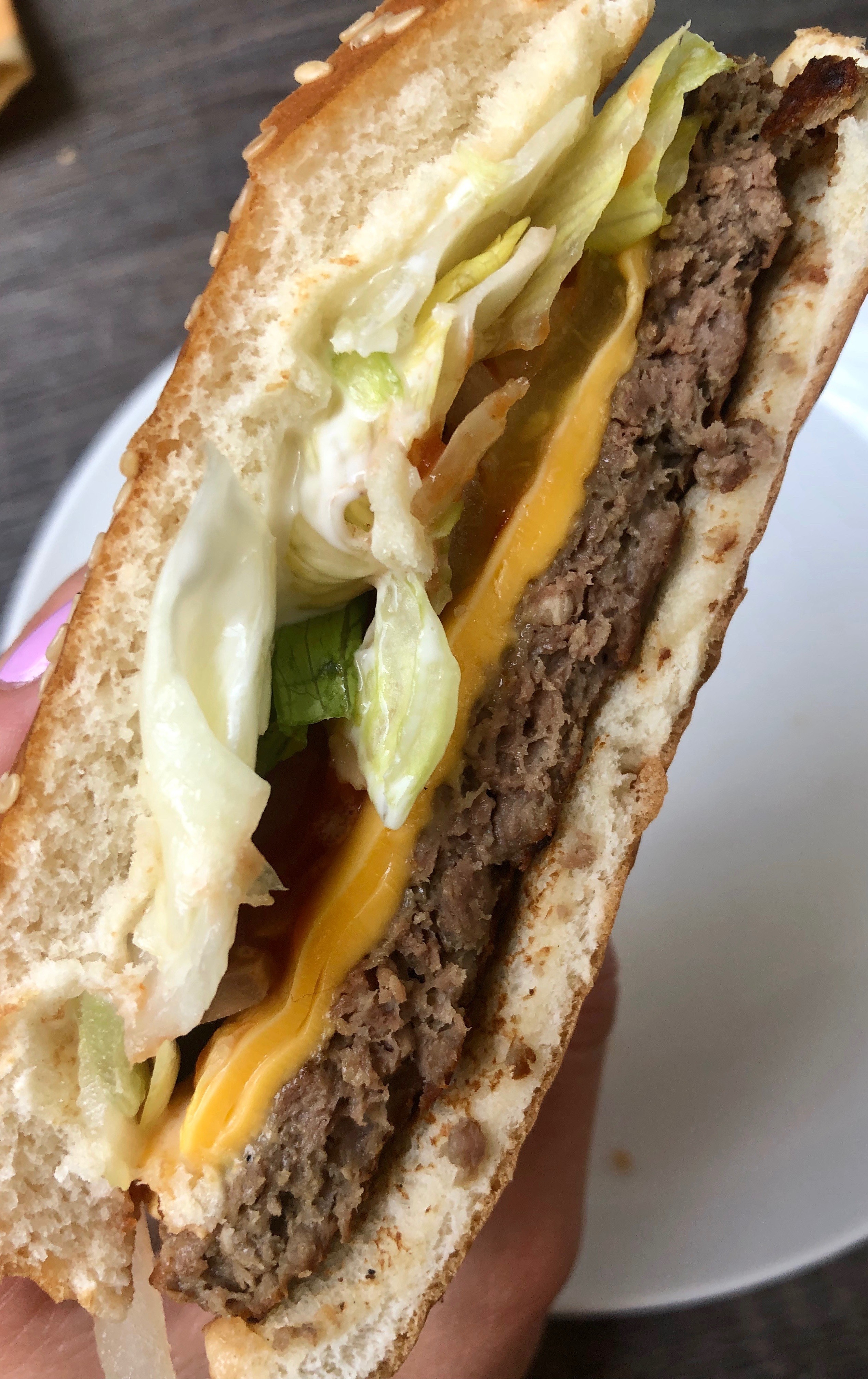 TL;DR: Dry Burger King's Impossible Whopper. I bet you another burger you won't be able to taste the difference.