Dunkin' Donuts Now Sells A Beyond Meat Breakfast Sandwich, And It's Mind-Blowing
HOW is this meatless?
If you're a Dunkin' fan, you're probably aware that the popular breakfast chain has started selling a plant-based breakfast sandwich, featuring a Beyond Meat "sausage" patty.
So I moseyed over to my local Dunkin', and lo and behold, there it was: A big sign displaying the new menu addition.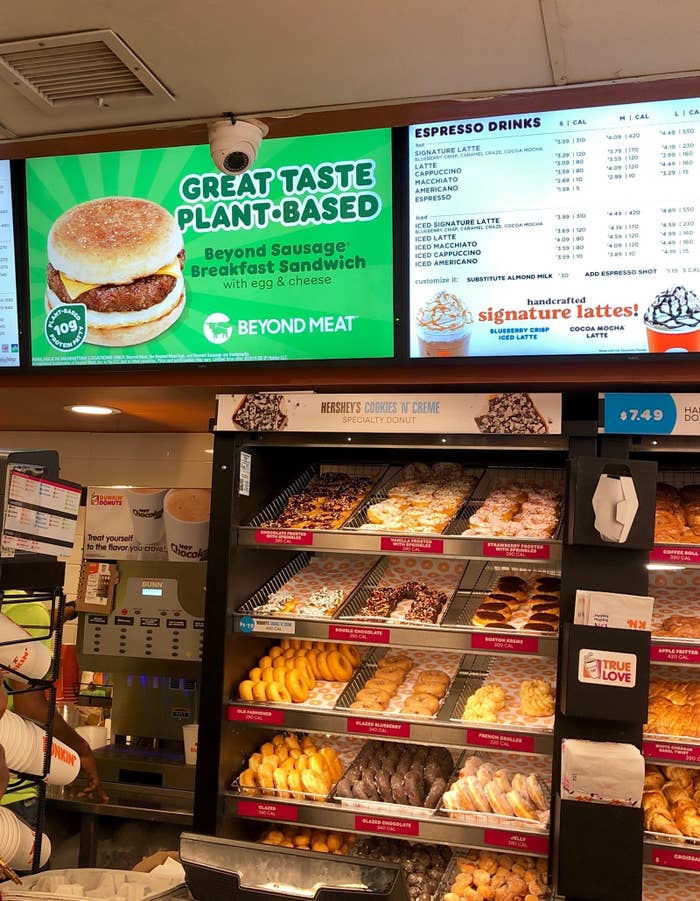 I tasked my fiancé, Zack, with helping me taste the Beyond Meat breakfast sandwich. Not only is he a huge fan of Dunkin' Donuts (hence the look of excitement on his face), but he's also a ravenous carnivore. He loves meat, and I knew he would be a tough yet honest critic.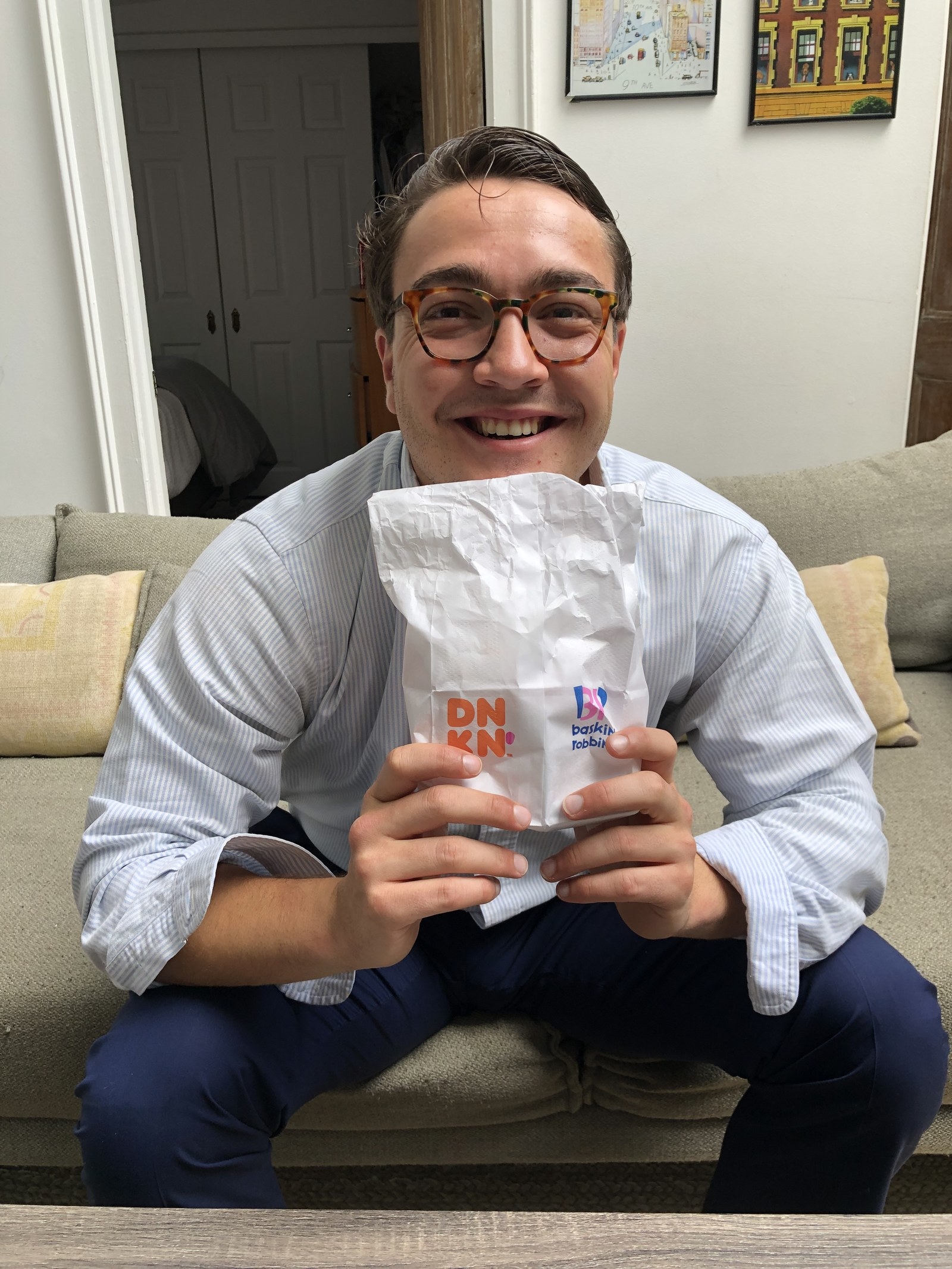 The Beyond Meat creation looks like any Dunkin' breakfast sandwich, which is to say not the most appetizing of all sausage, egg, and cheeses, but definitely good enough to eat. And the Beyond Meat patty looks identical to a real sausage patty.
Now, for the most important part: The taste test. Just look at Zack, lost deep in his own thoughts following the first bite.
We both found the Beyond Meat patty to be almost identical in texture and flavor to a regular sausage patty. It was slightly drier than sausage, but we quickly remedied the situation by adding a dab of hot sauce and ketchup.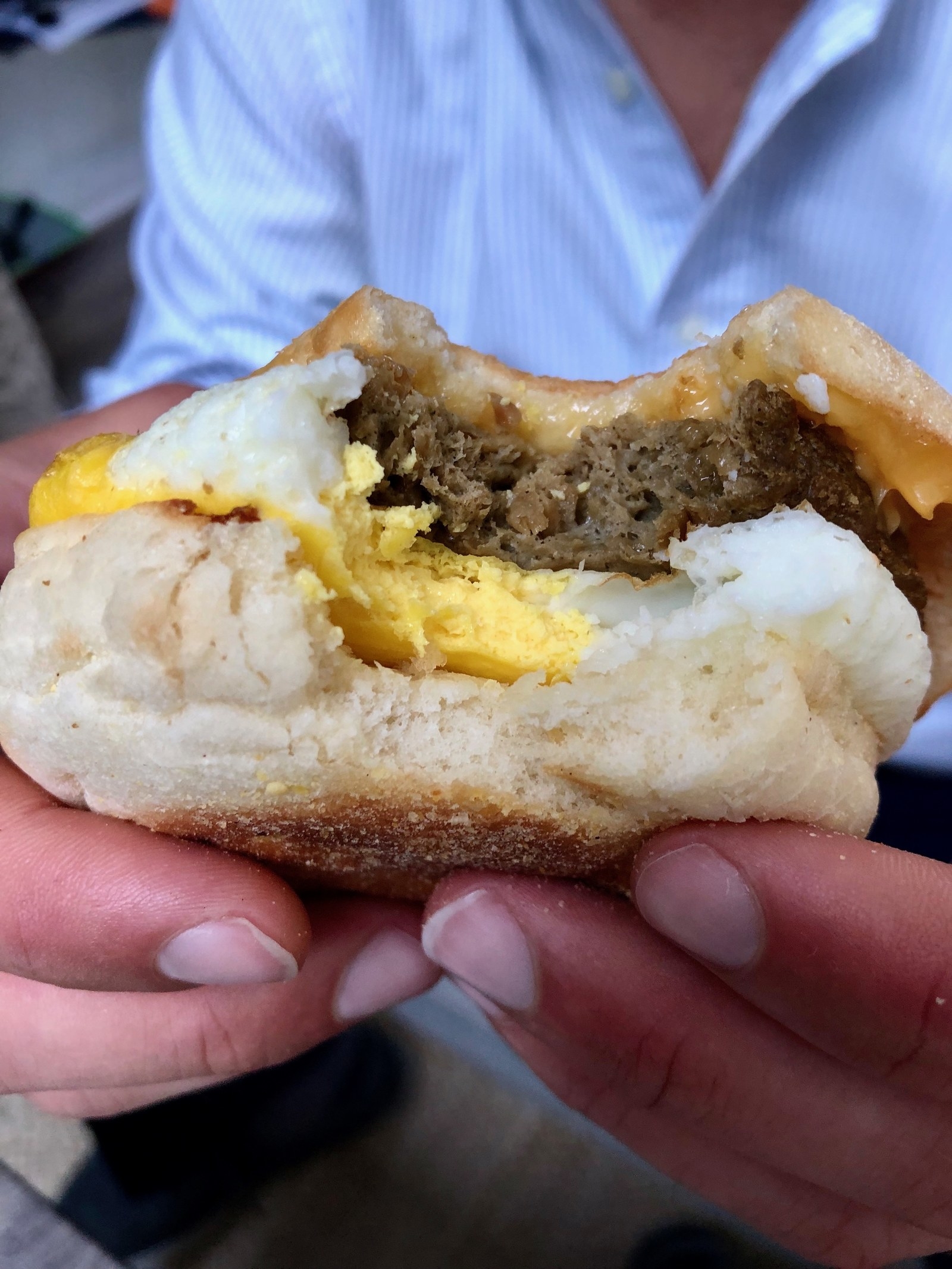 TL;DR: If you like Dunkin' Donuts breakfast sandwiches, try the new Beyond Meat plant-based sausage version. It's pretty tasty as far as Dunkin' breakfast goes, and it's an incredibly convincing meat substitute.