It seems like every day, another genius food hack appears on TikTok and spreads like wildfire. Last week it was mini pancake cereal, but I just recently stumbled across a breakfast sandwich hack that looked too good to be true.
It's basically a hybrid between a breakfast sandwich, an omelet, and a grilled cheese, and it looks out-of-this-world good.
All you need is a nonstick skillet, bread, and eggs, plus whatever you'd usually put in your breakfast sandwich (bacon, cheese, and so on...)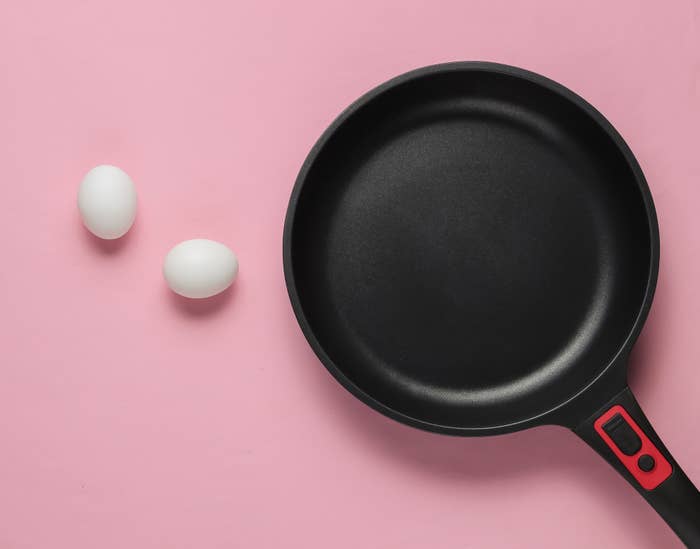 Start by pouring beaten eggs into a skillet and add two slices of bread to the uncooked eggs.
Next, flip the eggs and the bread like an omelet. Then fold the bread and eggs into the perfect breakfast sandwich.
So I tried it to see exactly how it's done...and how it tastes.
I started with two slices of white sandwich bread, two eggs, avocado, bacon, cheese, and scallions.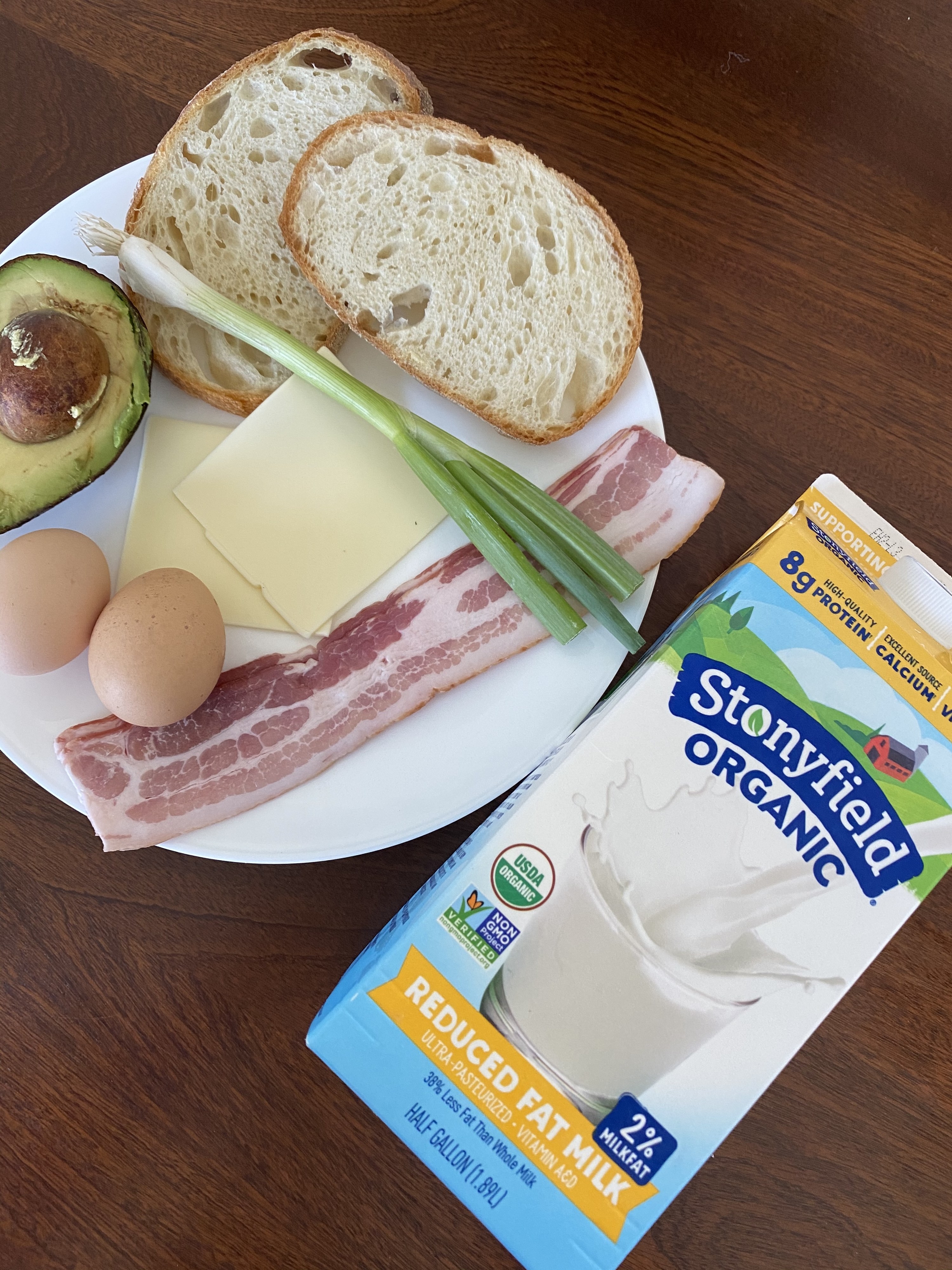 I beat the eggs with a bit of milk, then added salt, pepper, and chopped scallions. In the meantime, I fried the bacon in a skillet and set it to the side.
I poured the eggs into a nonstick skillet. Then I added two slices of bread. I dipped one side of each slice of bread in the eggs, then flipped the bread as if making French toast. I used all my willpower to leave it alone and didn't touch until the eggs were cooked and started to look like an omelet.
Once the eggs were no longer runny and looked cooked, I used a wide spatula to flip the eggs with the two slices of toast in one fell swoop. This seemed scary, but just trust yourself. It will work! At this point, the eggs looked like an omelet with the sliced bread hiding beneath it.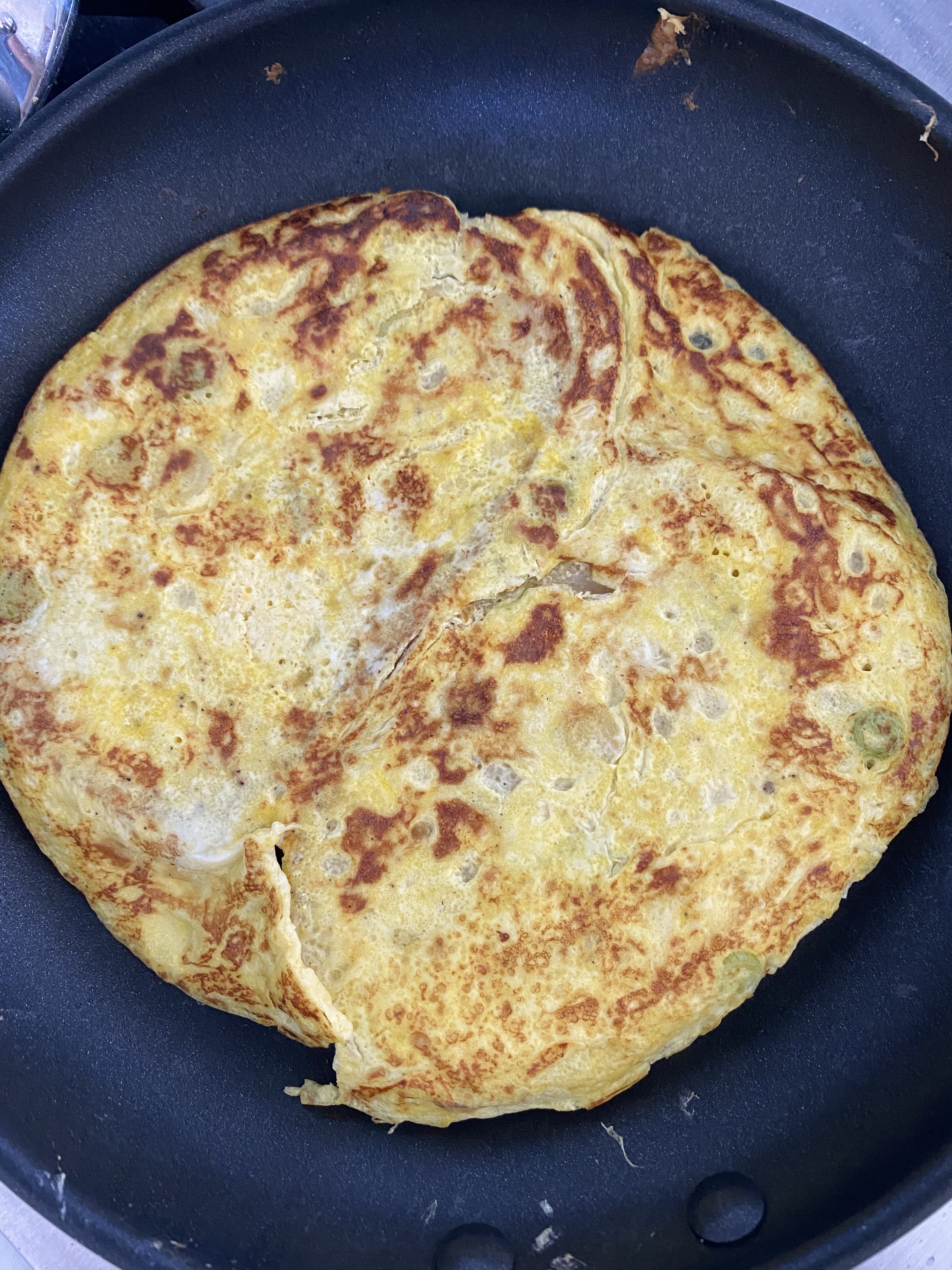 Now I added the toppings: cheese, bacon, and avocado. I put almost all the ingredients on one half of the "omelet" so I could easily fold it.
Next I gently folded one half of the omelet onto the other half so that the bread was visible on top. There was some egg that didn't fit into the sandwich, so I trimmed it off with a spatula.
In order to get the bread nice and crispy, I added a bit of butter to the skillet. Then I flipped the sandwich so each slice of bread could get golden brown. I would recommend this step, or else the bread will taste soggy.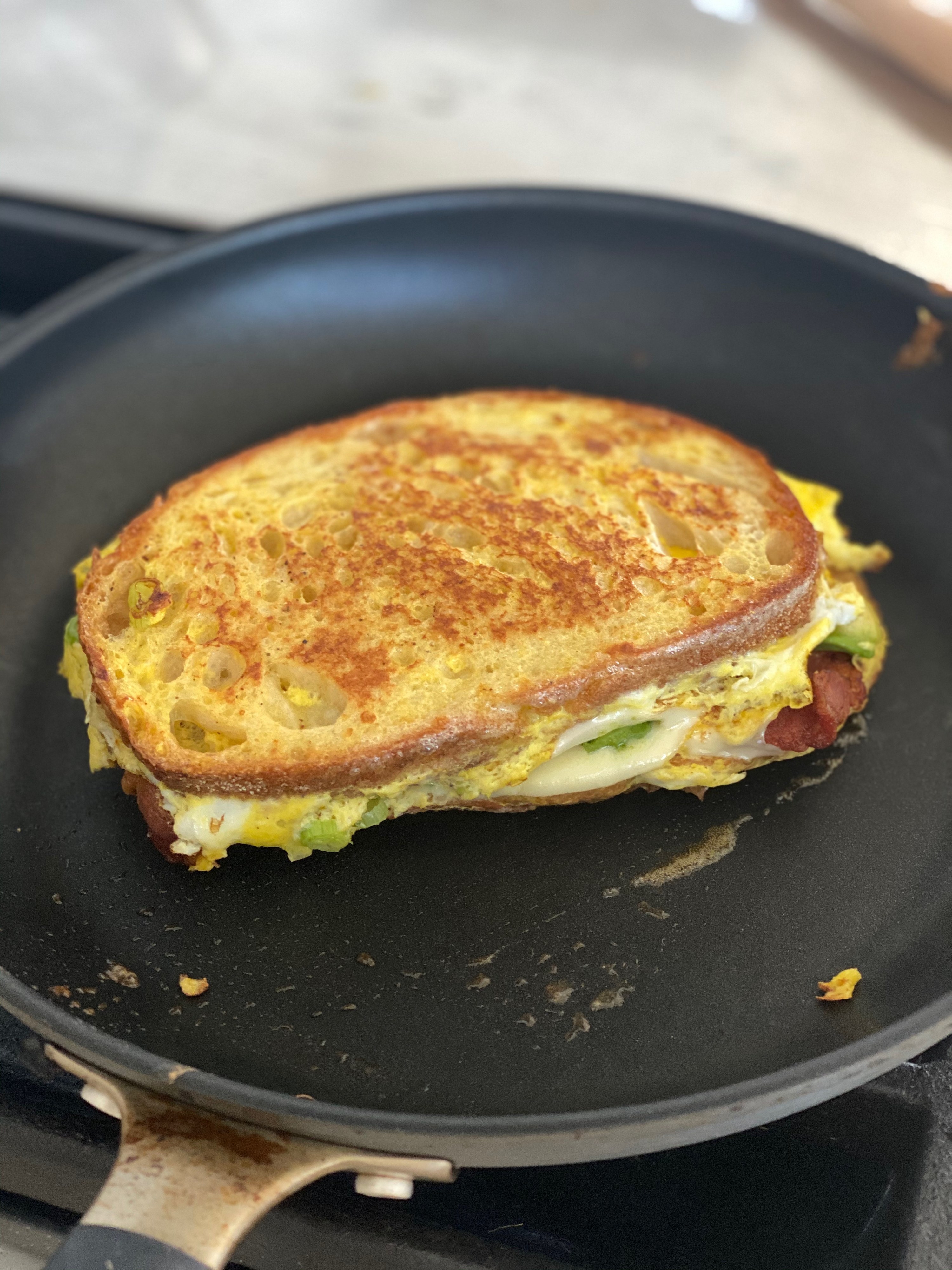 I transferred the breakfast sandwich to a plate, sliced it in half, and added some hot sauce.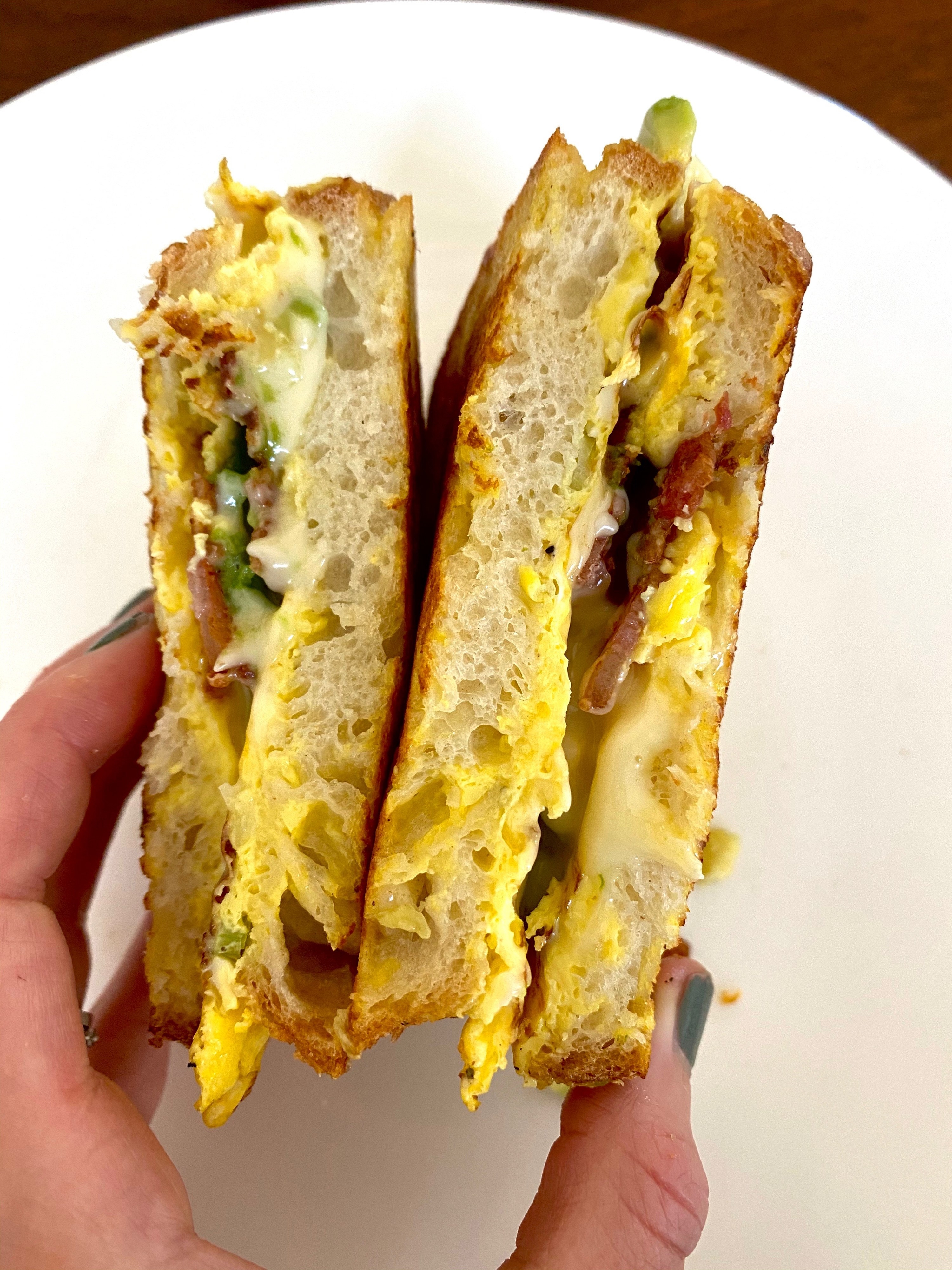 The final result tastes like a gooey, melty, breakfast grilled cheese. It's decadent and delicious, although not quite as crispy as your classic BEC on a roll. The egg is fluffy and cheesy, similar to an omelet, as opposed to runny like a fried egg. It may seem like a lot of work, but the entire thing comes together in a single nonstick skillet in about 10 minutes, and I'll absolutely be making it again.