Since I'm fascinated by what the kids are doing these days, I decided to try making pancake cereal at home. Here are my thoughts, and how you can make it too.
Start with your go-to pancake batter. Personally, I'm a Bisquick girl. Make the batter according to the package directions.
Next transfer the batter to a squeeze bottle or a plastic bag with a small hole in the corner. Heat a griddle or non-stick skillet.
Working little by little, pour small little drops of the pancake batter onto the skillet, flipping them when they turn golden brown. Use chopsticks to flip the pancakes if you have them, otherwise try using a pair of tongs or a fork.
Transfer the cooked mini pancakes to a bowl and it's go time.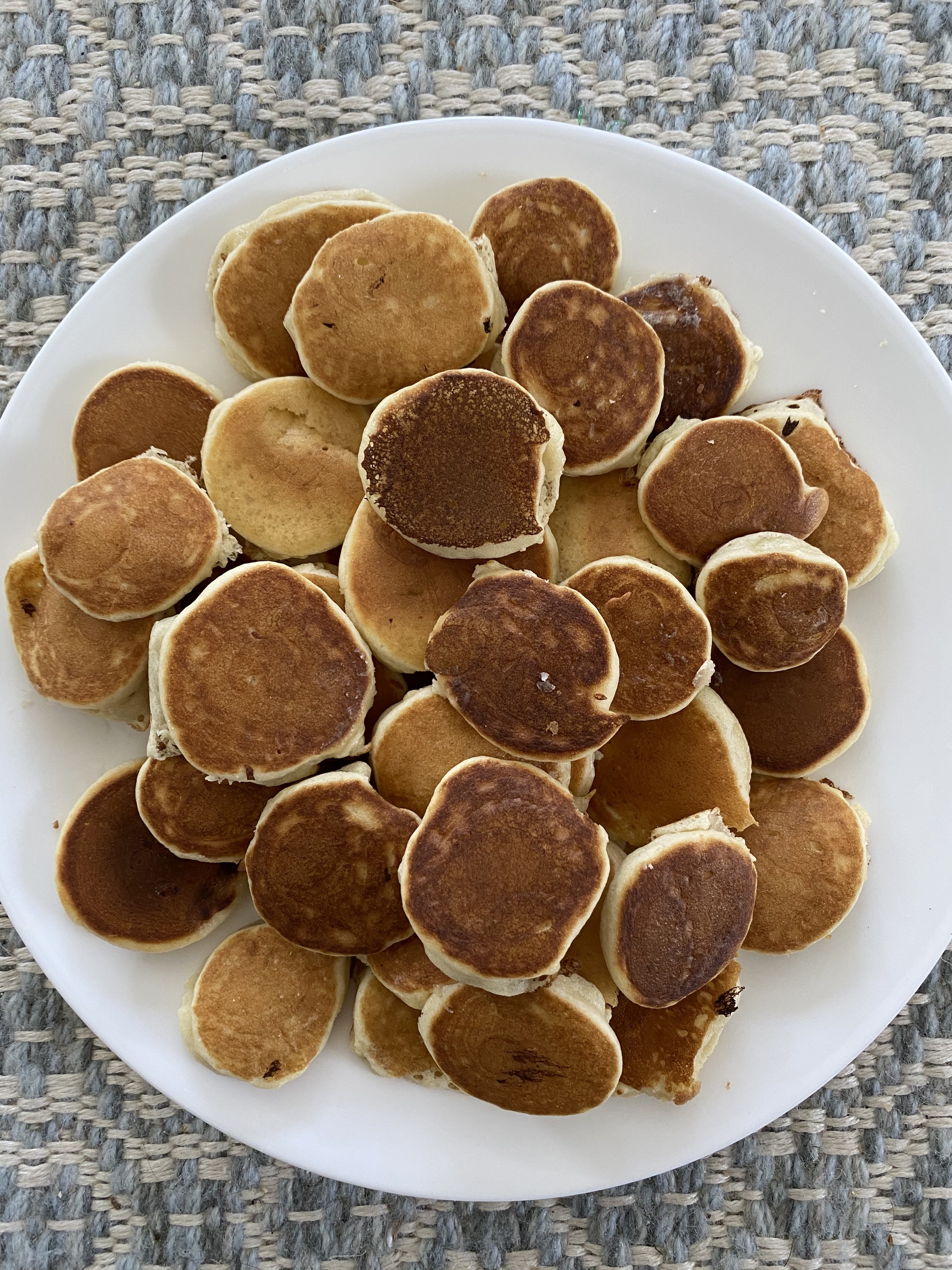 Now's your turn to get creative. You can pour milk and a drizzle of maple syrup over the mini pancakes to eat them like cereal.
Or serve them dry with butter, syrup, and any of your favorite toppings. Have bananas, chocolate chips, or blueberries on hand? Add them to the bowl!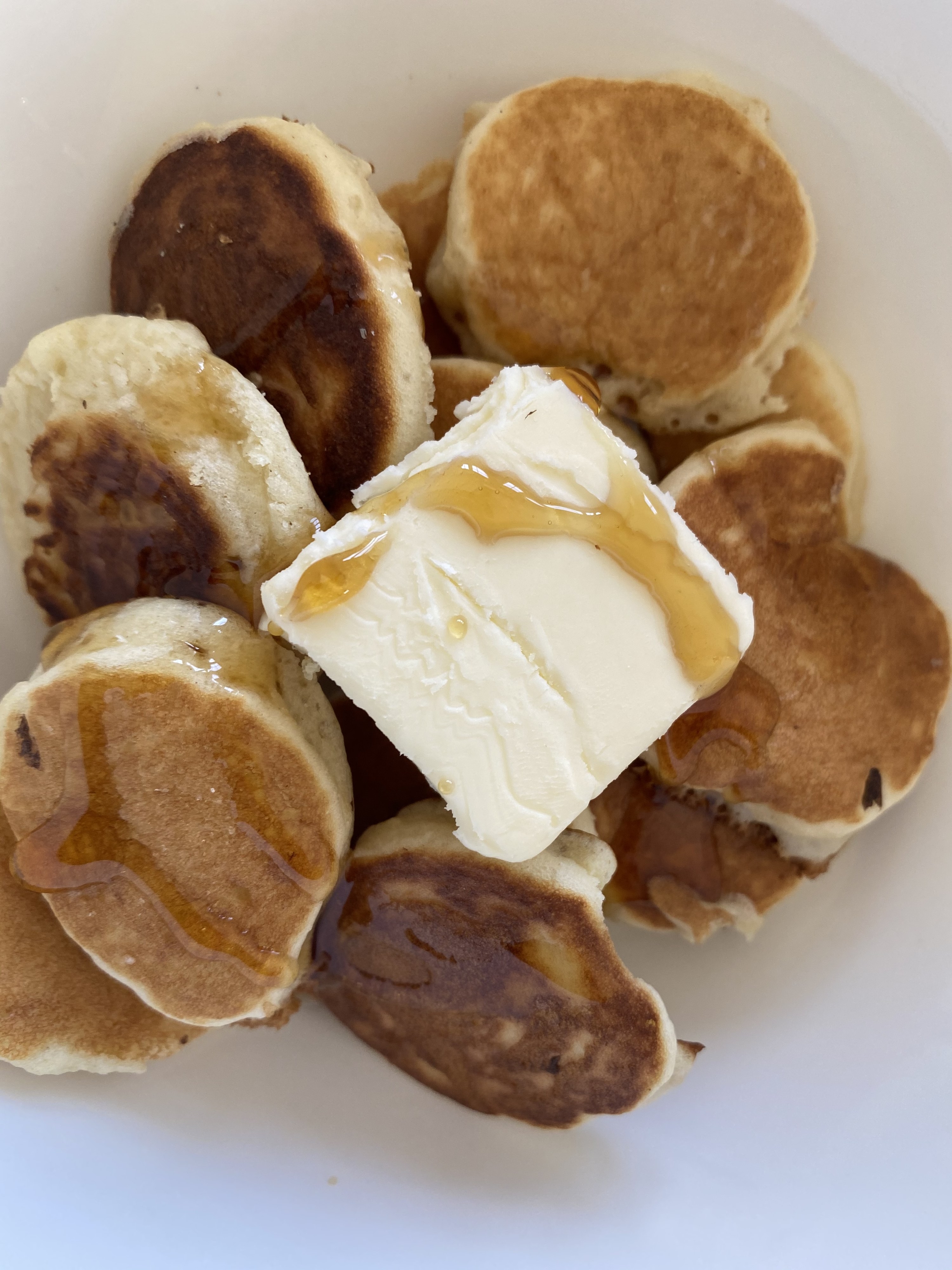 If you're a fan of mushy foods, you'll probably love the mini pancakes in milk. The rest of my family much preferred the dry version. Now, please enjoy this video of my dog enjoying my mini pancake cereal.