There are some meals that may not be fancy or sophisticated (in fact, they're quite the opposite), but they will never not be totally delicious. So, redditor u/l1qmaballs asked, "What is some [cheap food] that you will eat no matter how wealthy you get?" Here are the simple and inexpensive dishes that people will never grow out of.
1.
"Our favorite 'struggle meal' was chili beans on spaghetti noodles. If we had cheese, great, but if not, we still went for seconds. I didn't know this dish was even called Cincinnati Chili until I was 30 years old. We just called it yummy."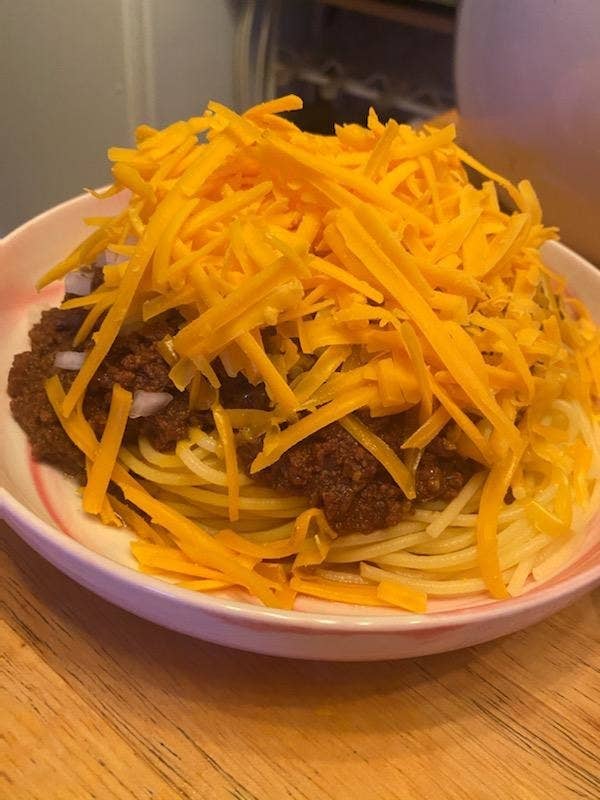 2.
"My mom used to make her 'shmasta noodles' for us a lot growing up, which is basically just fried rice with bacon or sausage in it. We also had to eat a lot of ramen, so she'd mix it up by frying it, putting a hard boiled egg on top, and calling it a bird nest."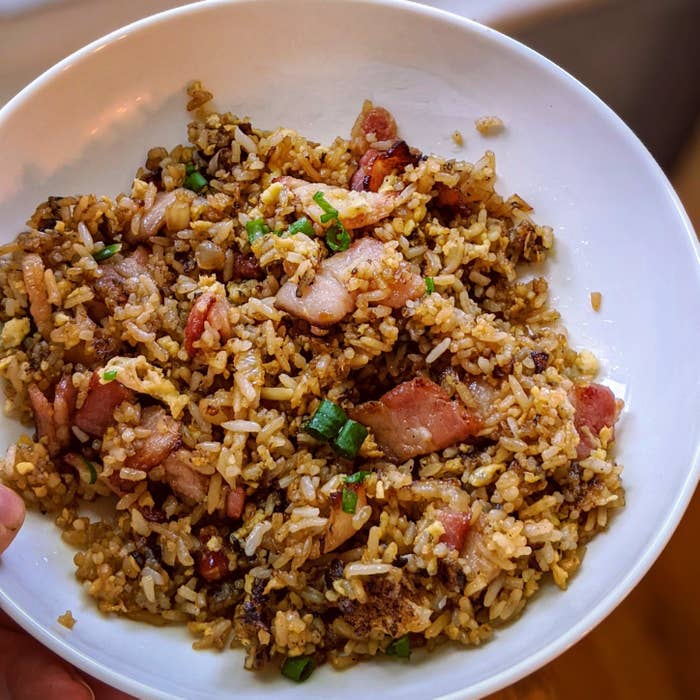 3.
"Toast topped with butter and a slice of melted American cheese. It's the lazy version of grilled cheese, and it's still my comfort meal."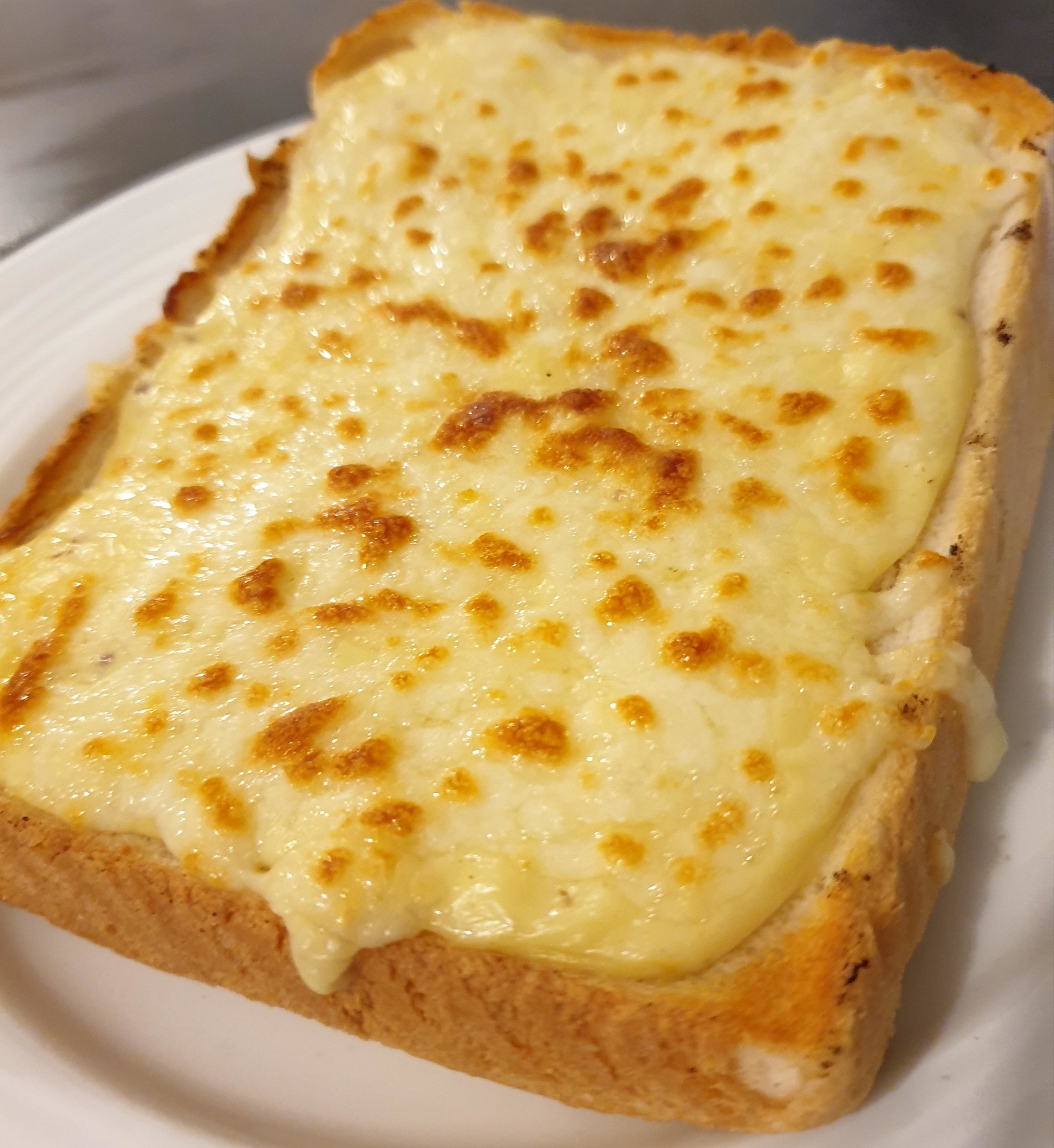 4.
"Hamburger Helper. And is it just me, or does this meal actually taste better the day after, when it's been in the fridge all night and reheated?"
5.
"Grilled cheese sandwiches, but they must be made with the Wonder bread and Kraft singles 'cheese.' I've had many 'fancy' grilled cheeses in my life with artisan breads and exotic cheeses...but none ever hit quite the same."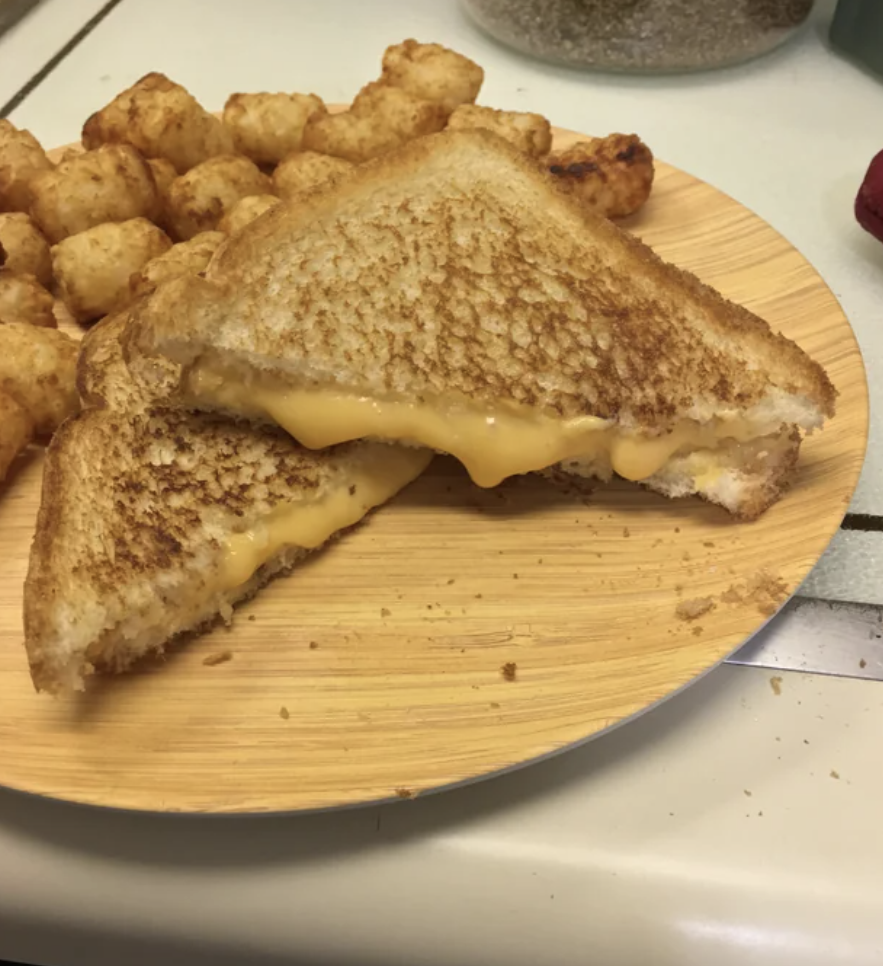 6.
"Cinnamon toast. Toast your bread, then slather it with butter. Mix up cinnamon and sugar so you have about twice as much as you actually need. Pour the cinnamon-sugar from the bowl onto the sliced toast until no more will stick. Then devour and use a final slice of buttered toast to sop up all the leftover cinnamon sugar."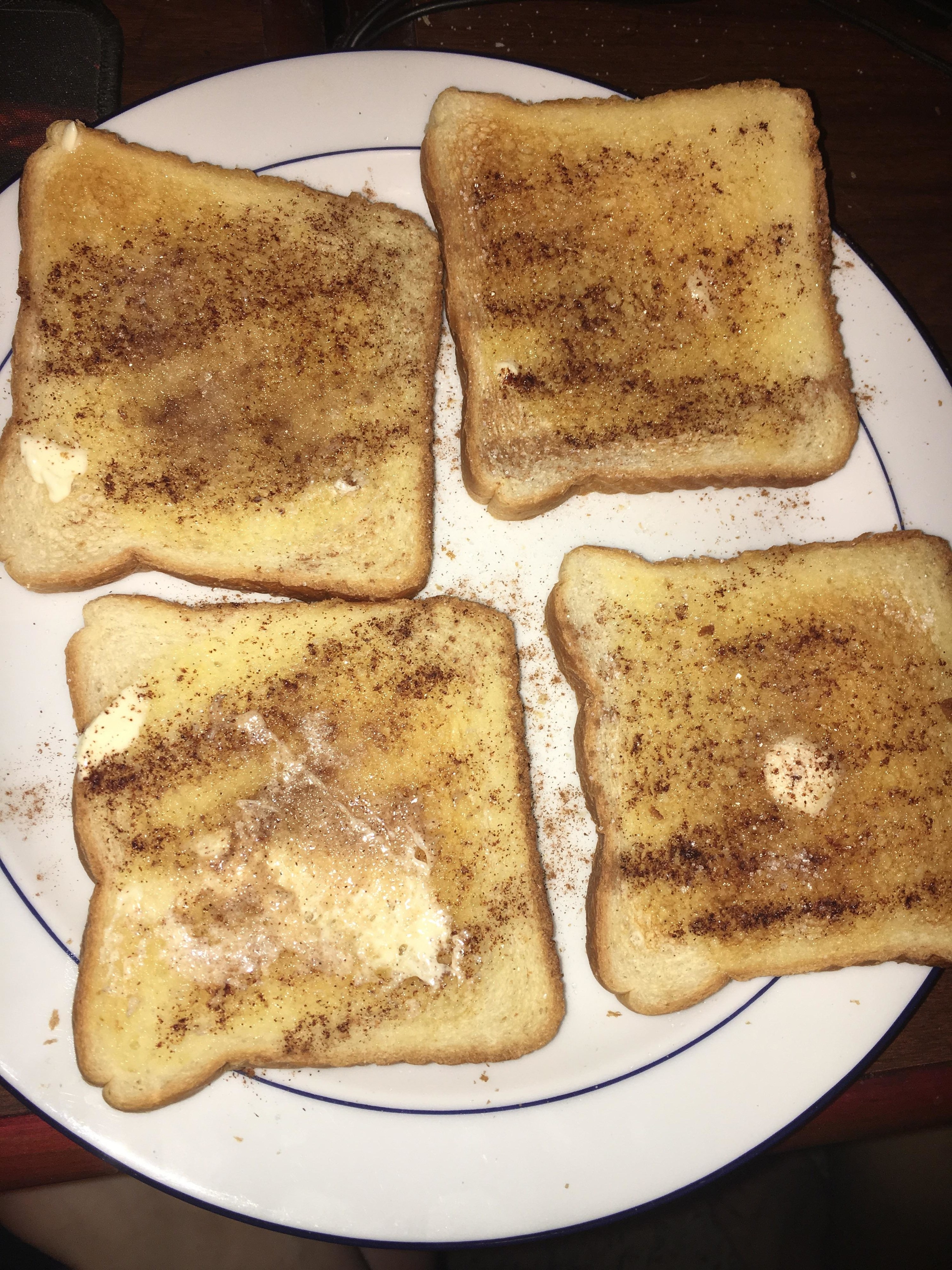 7.
"Black beans and white rice...every day. I grew up on Cuban food, and this was always on the plate, no matter what else you were eating."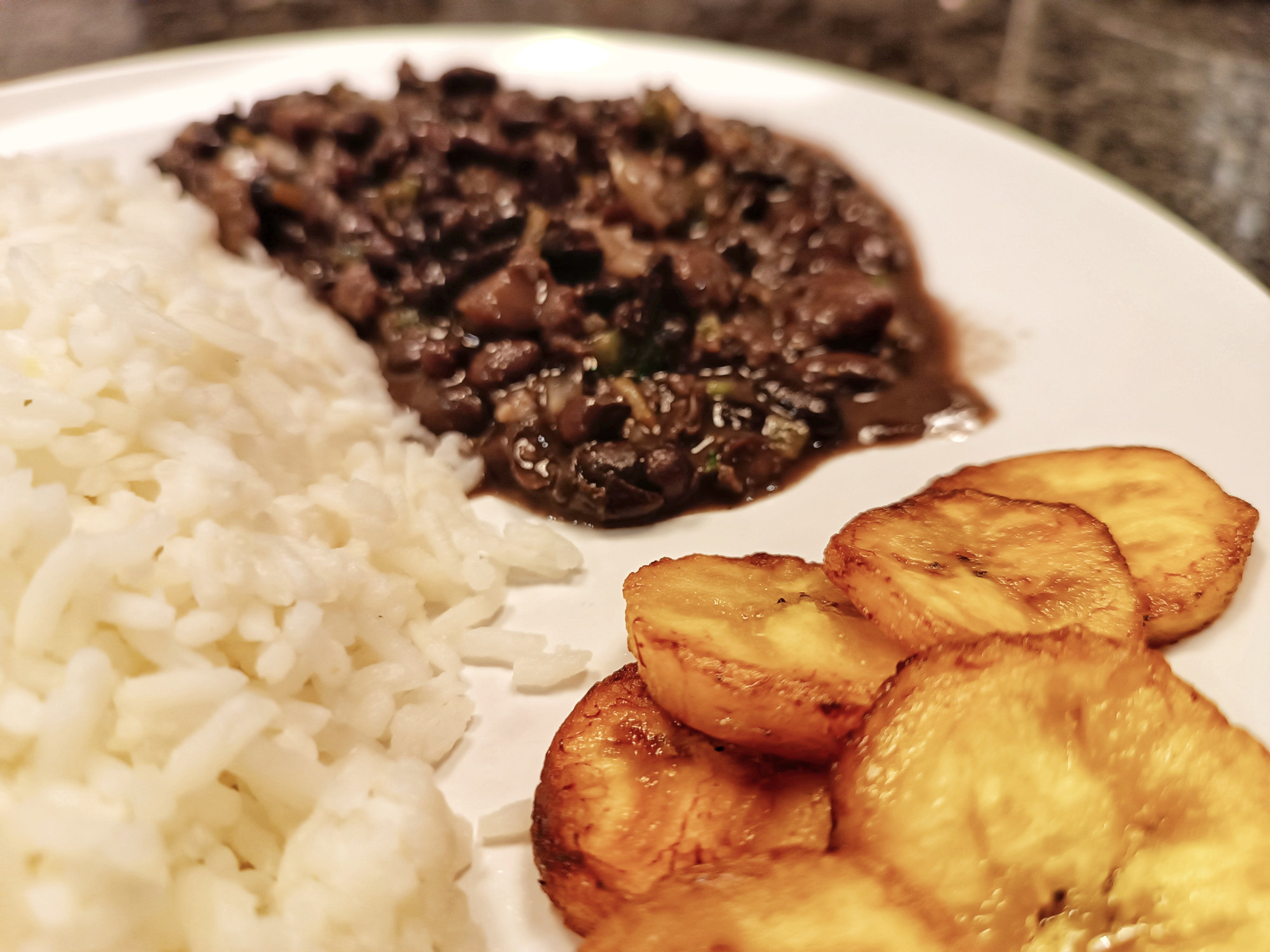 8.
"My dad used to make 'eggy bread' when I was a kid. It was just boiled eggs with the yolks just soft enough to be 'saucy,' mixed with chopped up white bread, salt, and pepper. It's absolutely delicious, and such a memory for me. I can never get it quite right like he could."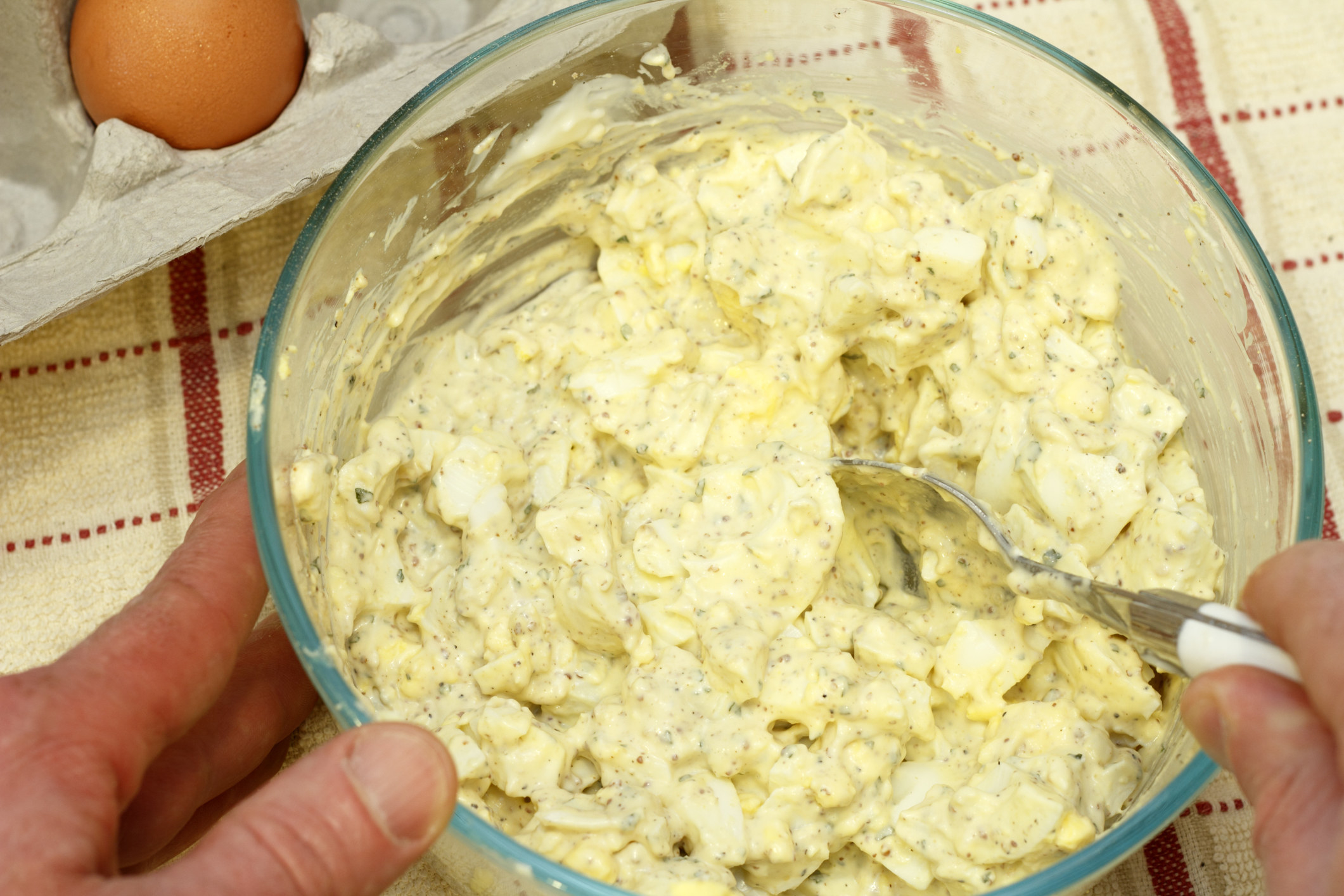 9.
"Buttered wide egg noodles served with chopped, toasted walnuts and sugar. My Hungarian grandma used to make this for me growing up."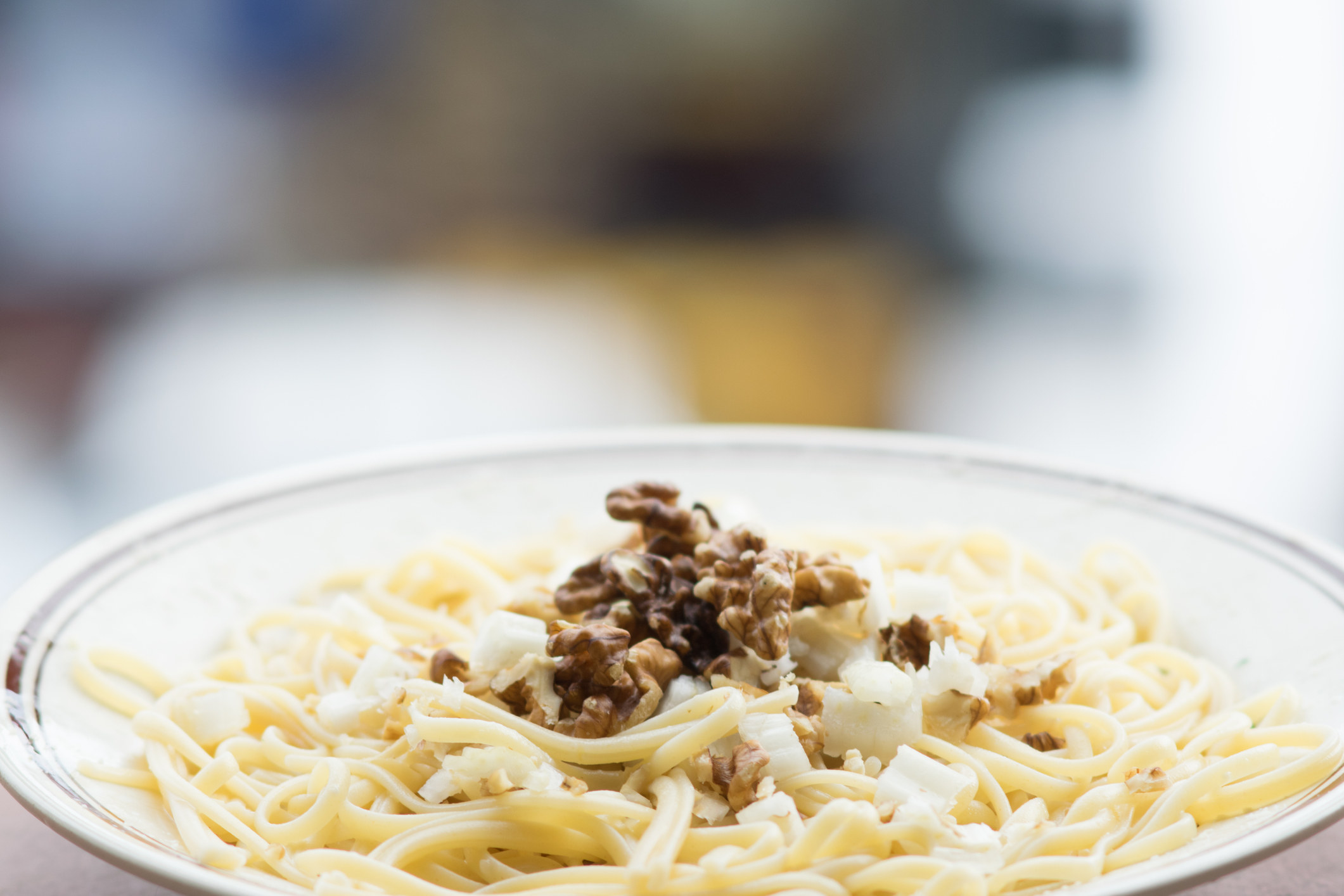 10.
"Canned French-cut green beans sautéed in a very hot pan with lots of butter, salt, garlic, and red pepper flakes. My family made this meal once after a hurricane scare when we had an overabundance of canned food left over in our home. Now, it's a staple side dish we have with dinner almost weekly."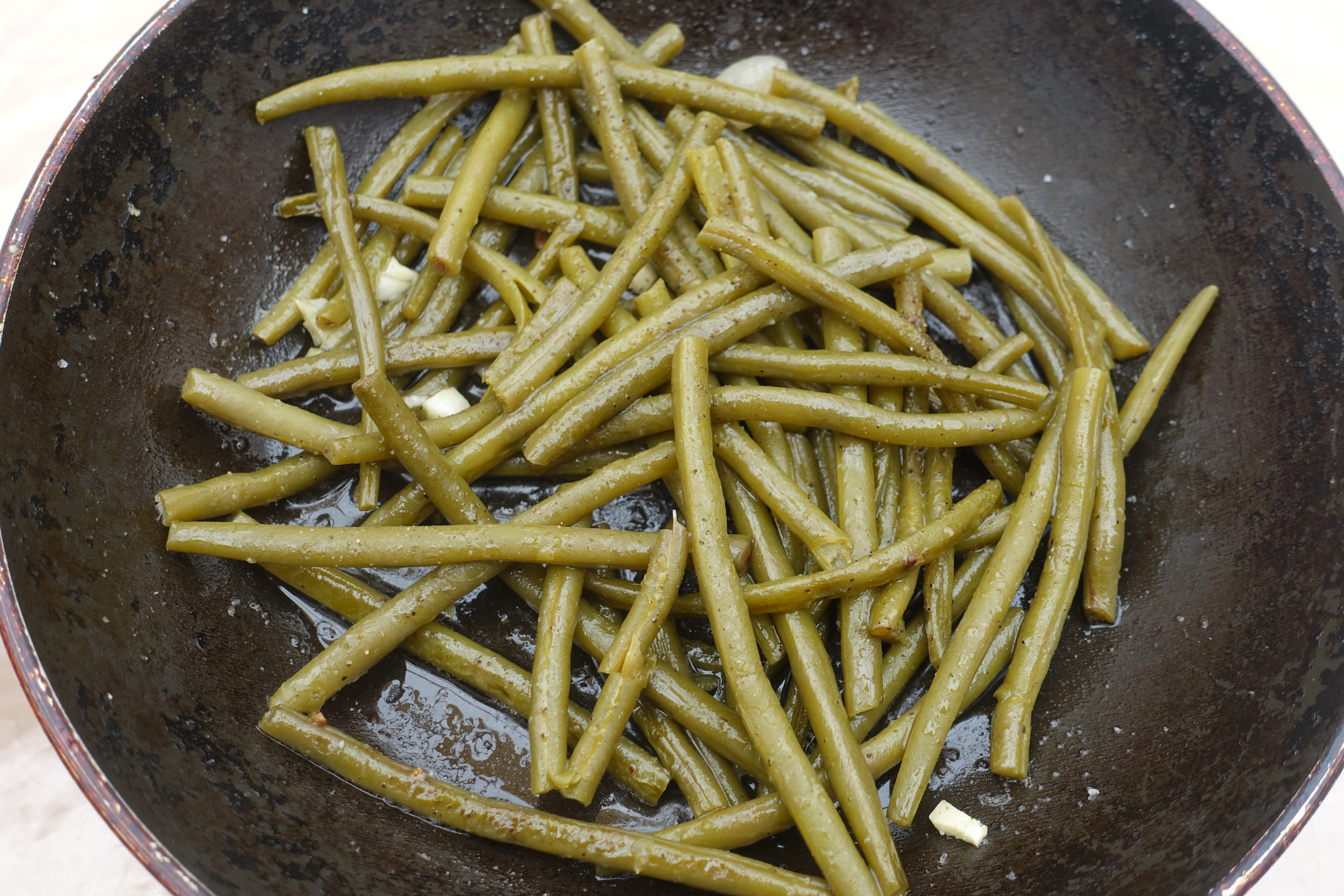 11.
"Potatoes, onions, and kielbasa cooked with paprika and broth. It's so good."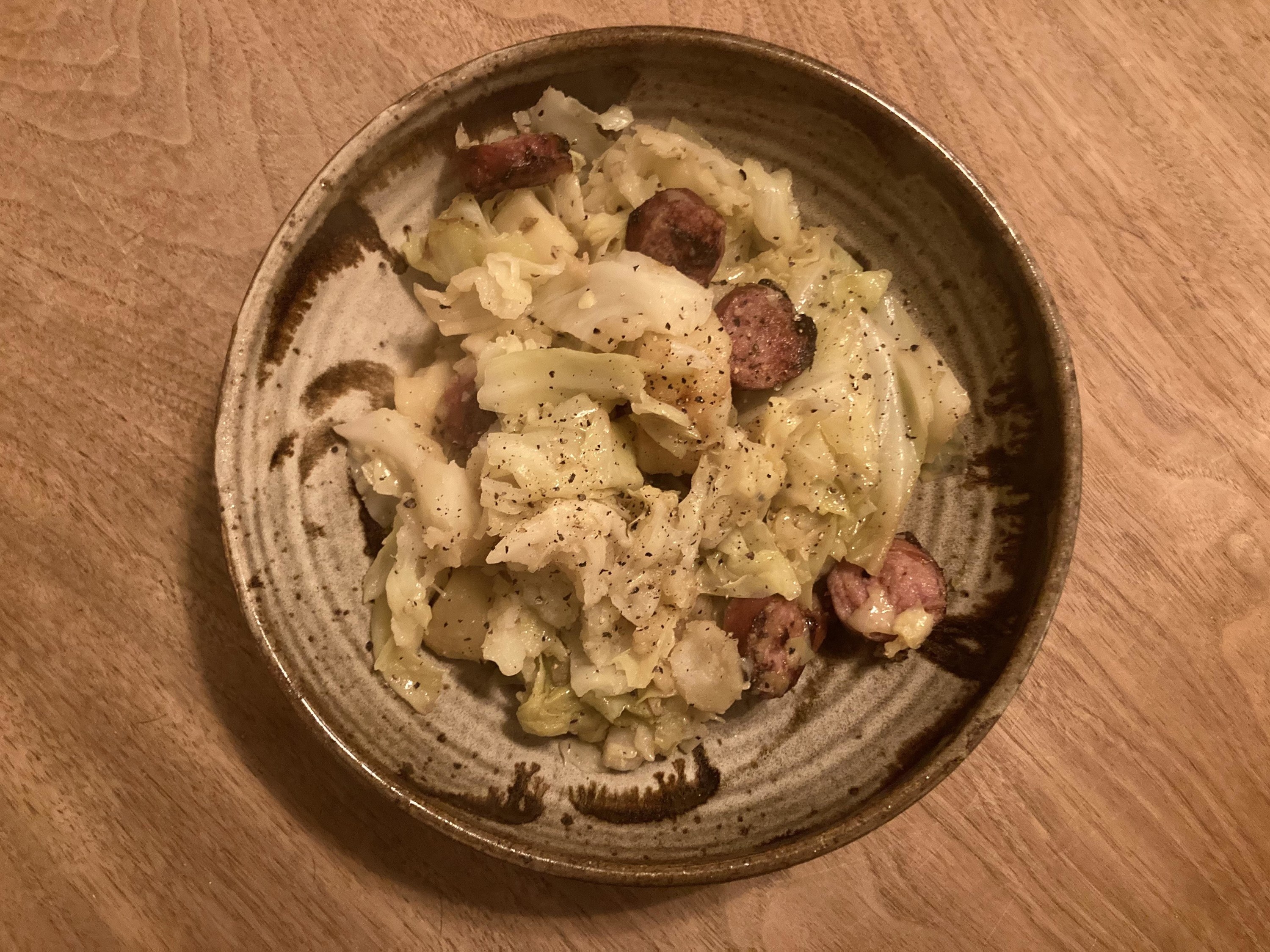 12.
"American goulash, aka elbow mac, diced green pepper and onion, canned tomatoes with some of the liquid, and ground beef. I add cheese and seasonings if I have on hand. It's so cheap, easy, and tasty."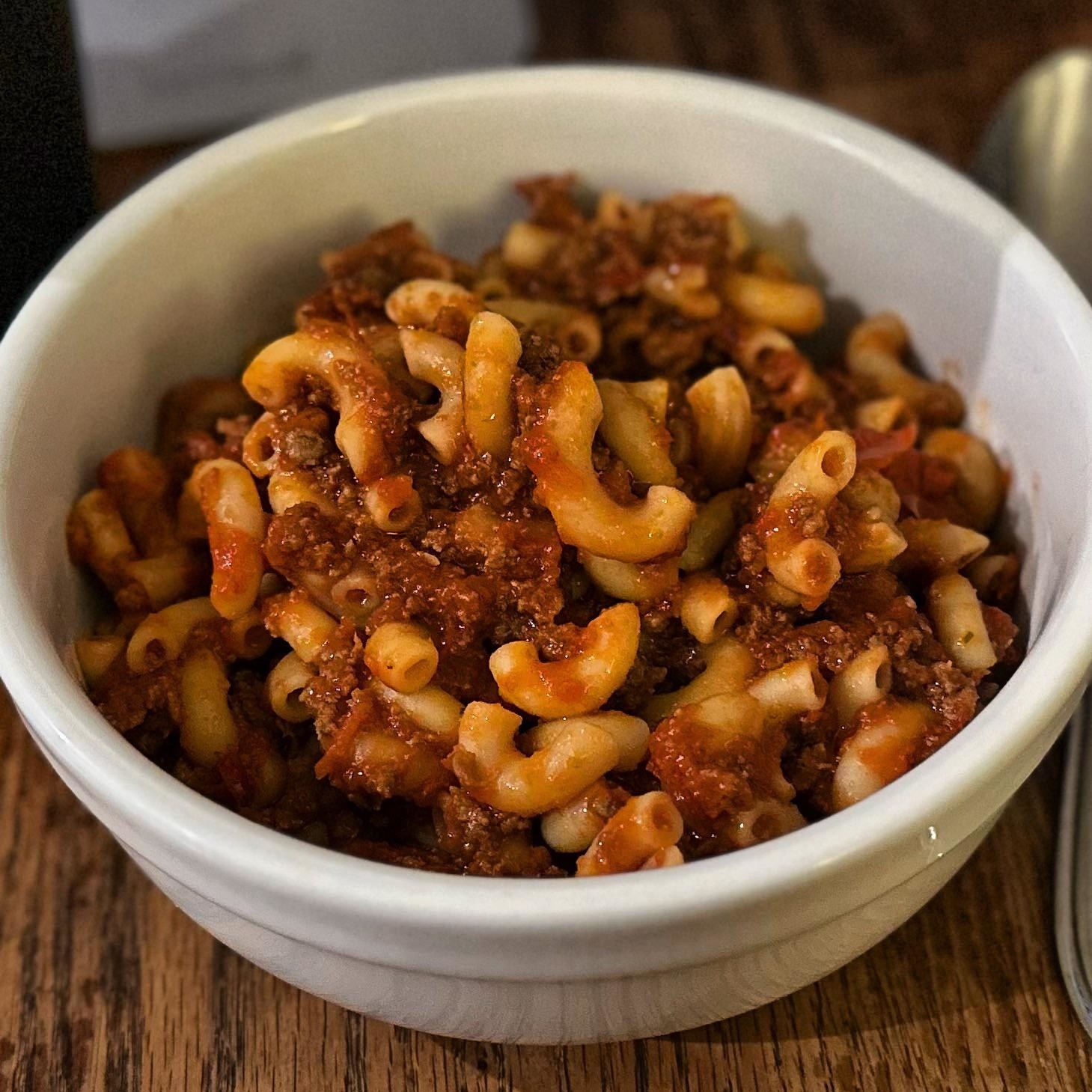 13.
"Ground beef cooked with cream of mushroom soup and then served over rice. Mmm mmm."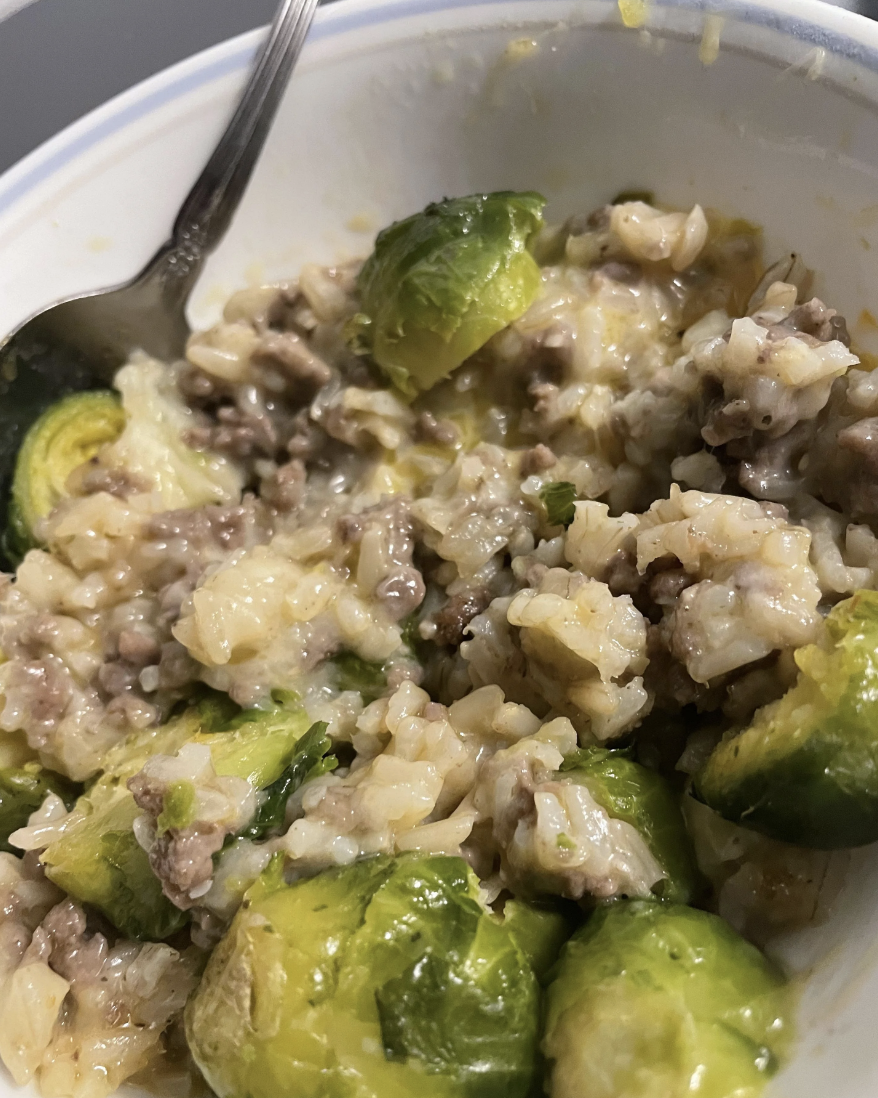 14.
"Pastina (that itty bitty star-shaped pasta) with cottage cheese and a bit of salted butter. I know it may sound a little gross, but it's a childhood comfort food that's perfect for a quick breakfast. I batch cook the pastina and just microwave a serving at a time."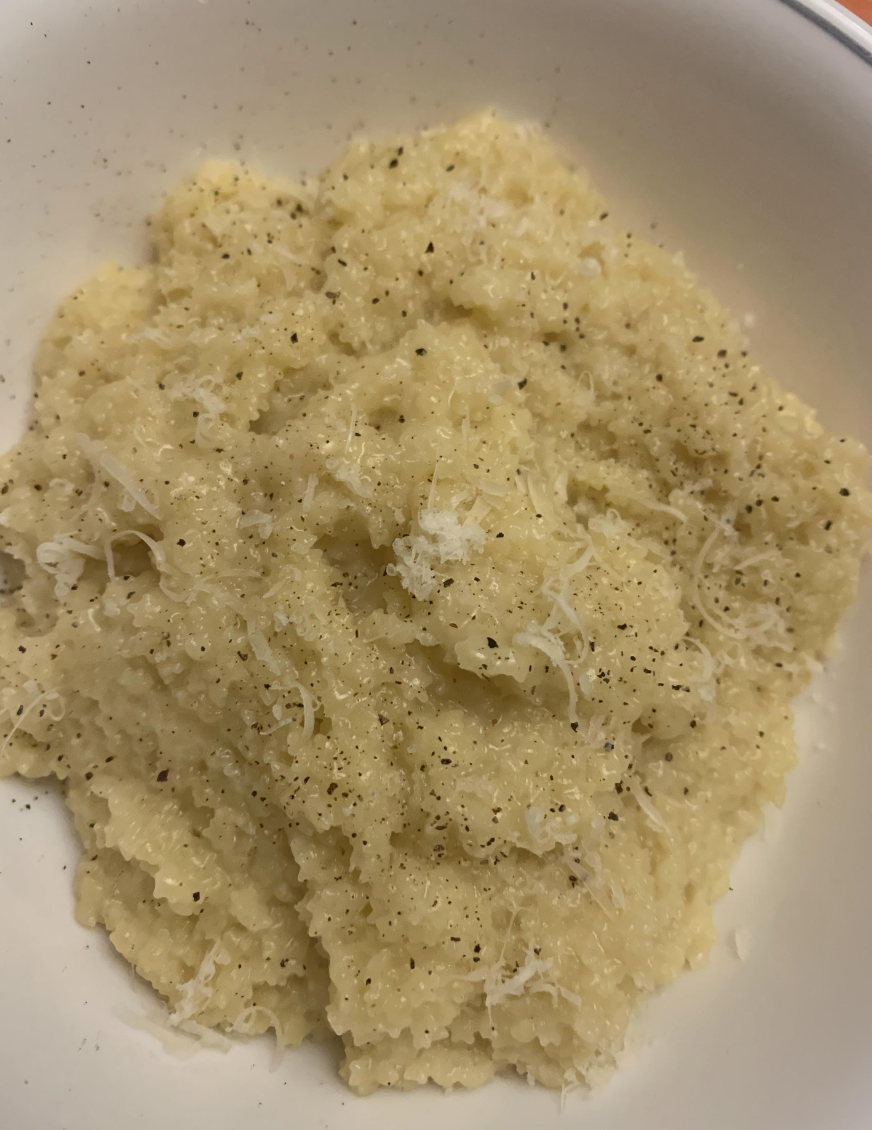 15.
"A Sloppy Cajun, which is like a Sloppy Joe, but you brown the ground beef and add a can of Campbell's condensed chicken gumbo soup. Serve it over bread and your choice of butter, mustard, pickles, or shredded cheese."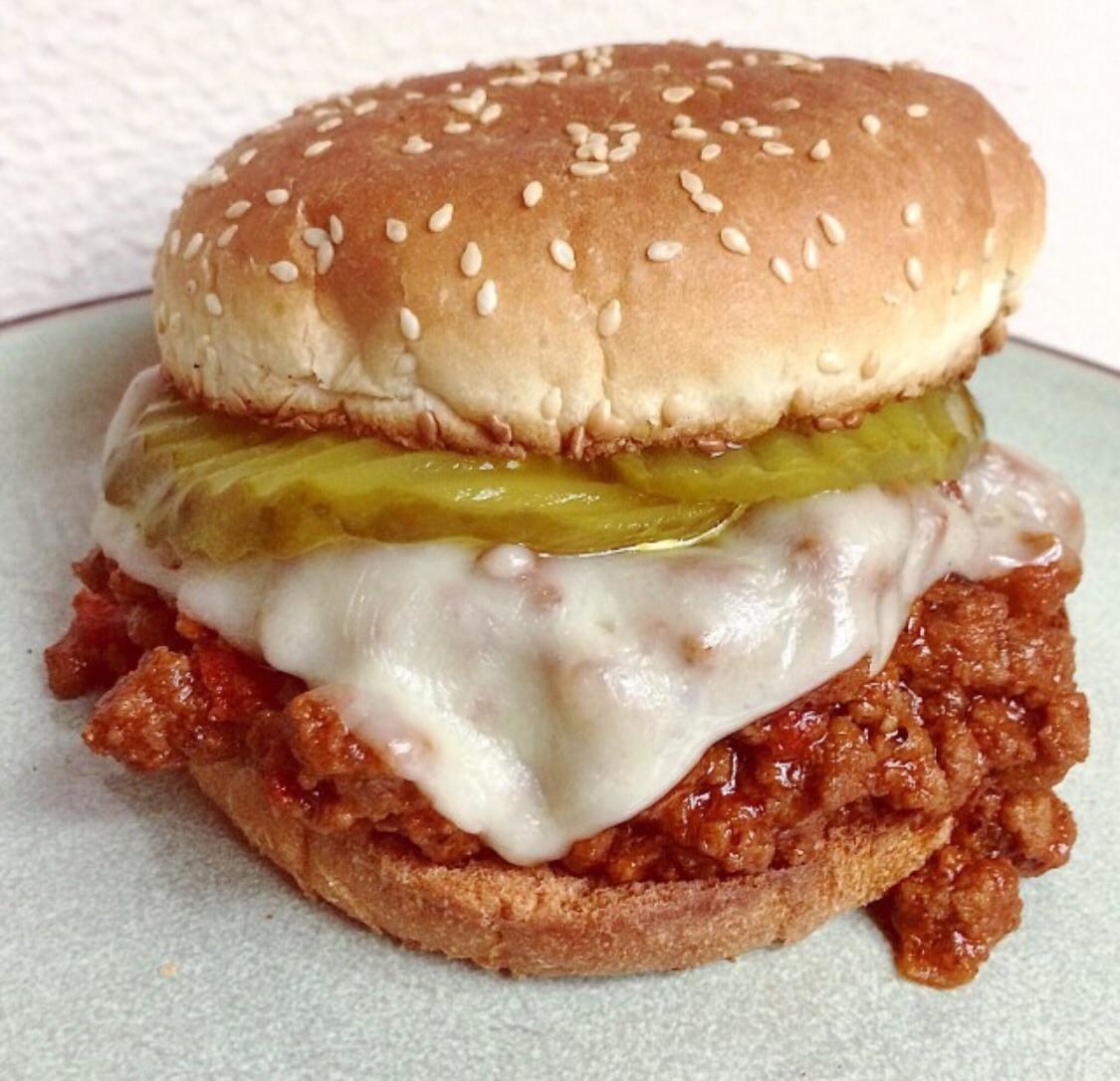 16.
"Mashed sweet potato with a fried egg on top. Just wrap a sweet potato in a damp paper towel, pop it in the microwave for five minutes, then mash it up with a little milk to make it creamy. Top the mashed potato with a crispy fried egg that still has a runny middle. It may sound odd, but it's delicious!"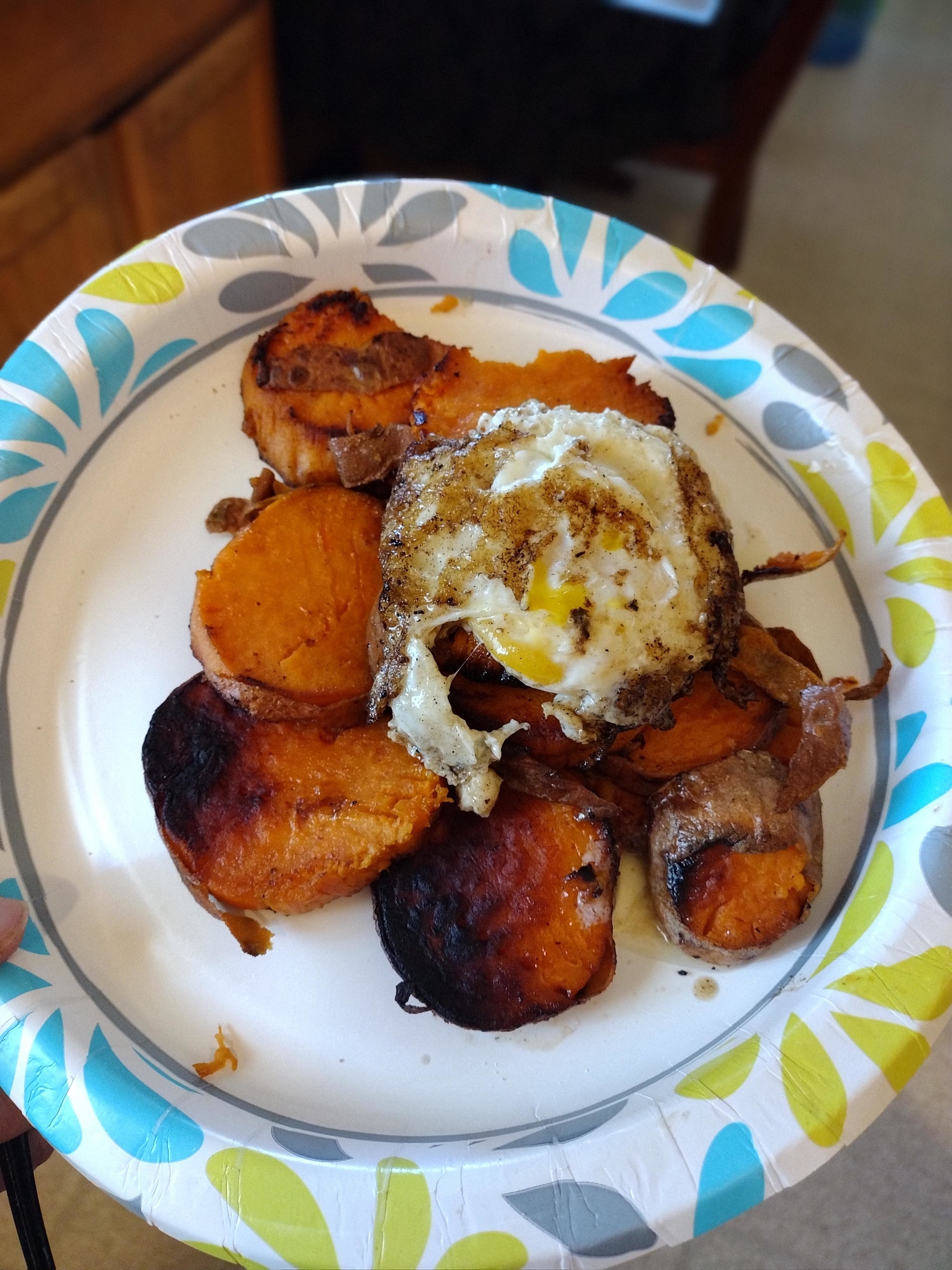 17.
"Hot dogs and baked beans. Dump a can of beans in the pot and add sliced hot dogs. Or, make hot dogs if you have buns and serve the beans directly on top. It's delicious, cheap, and easy. It was one of my favorite meals growing up, and I still make it when I don't want to think too hard or spend much money but want a nice warm dinner that feels comforting."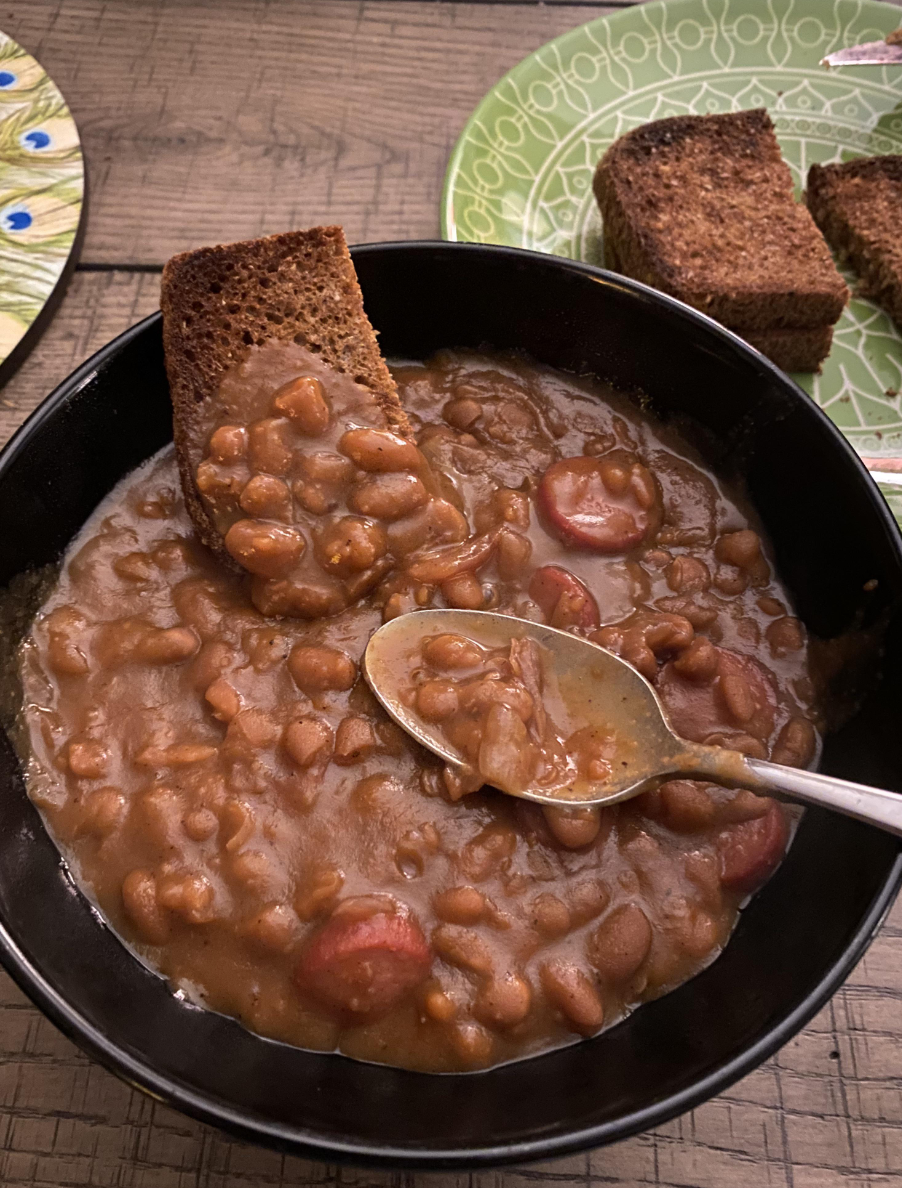 18.
"The poor man's burrito will always be my go-to. Grab a tortilla, throw on some cheese, pop it in the microwave, add taco sauce, then roll that bad boy up and chow down."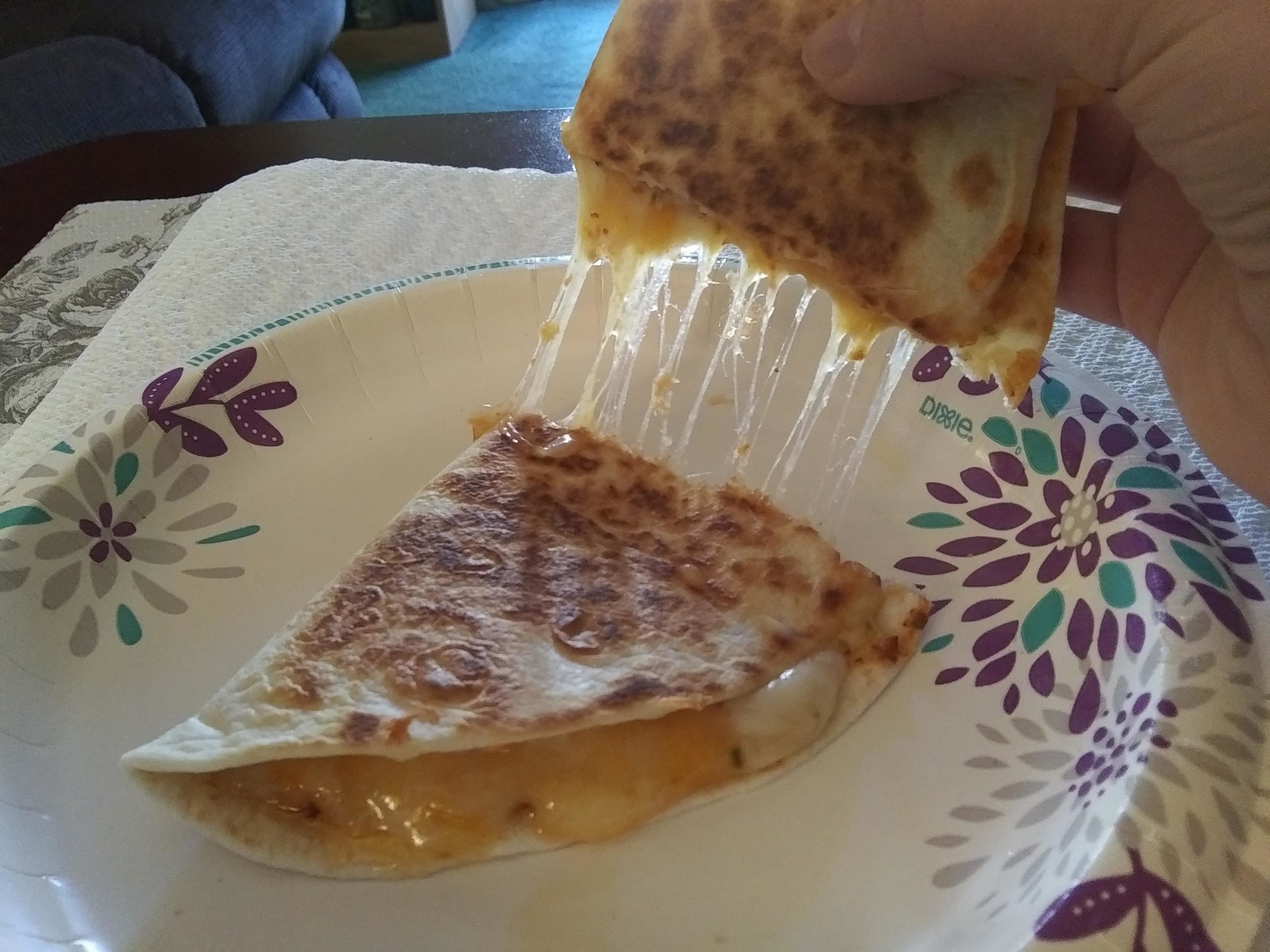 19.
"Egg-in-a-hole. Melt some butter in a big frying pan. Use a glass to cut circles out of two pieces of bread. Put the bread in the pan and break an egg into the hole of each slice. Cook the eggs to taste (I like mine with a runny yolk but a solid white). Pop the toasted circles on top of the eggs; add a little salt and pepper. It's equally as perfect for breakfast as it is for supper."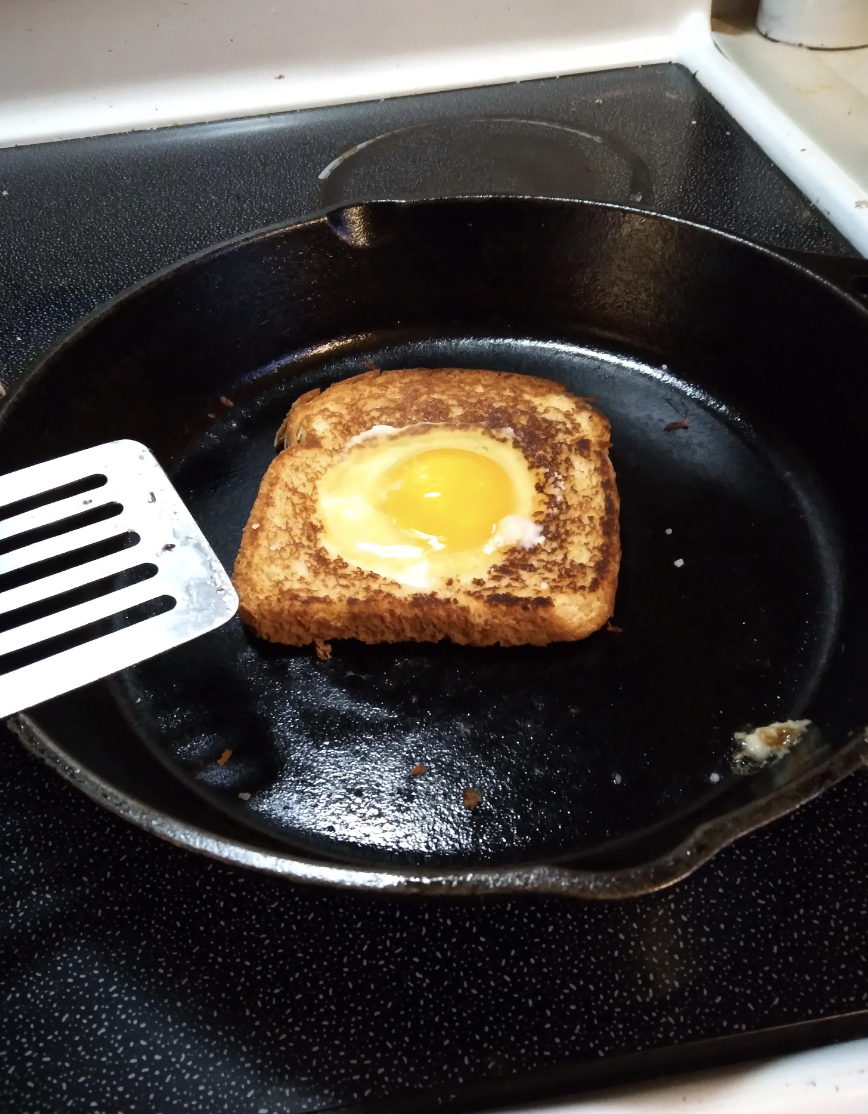 20.
"Chicken and broccoli casserole made with Velveeta (no real cheese allowed!) and cream of mushroom soup. It's still my favorite."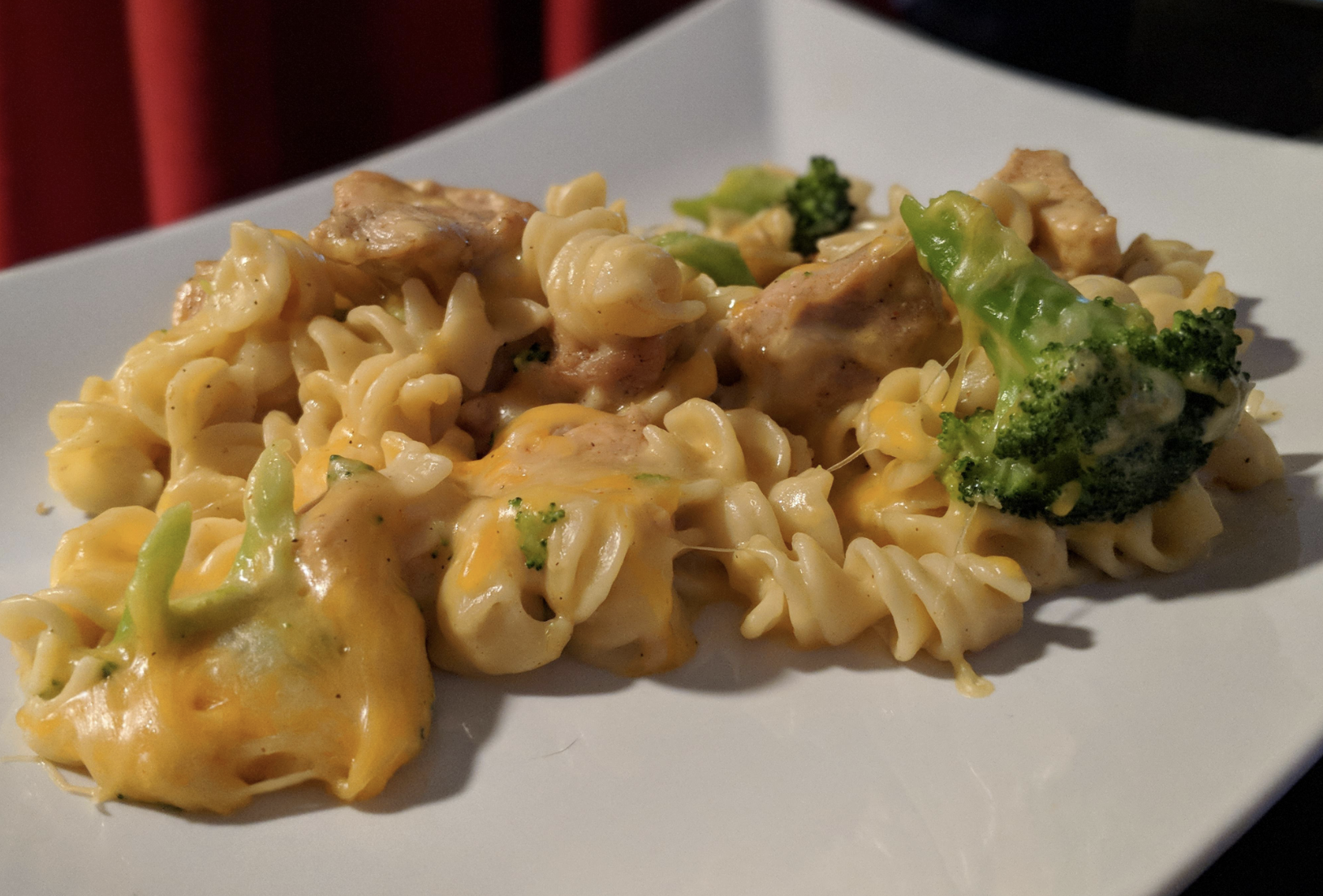 21.
"Lazy Shepherd's pie. Hamburger and gravy over instant mashed potatoes with peas or onions mixed in. It's simple yet grand."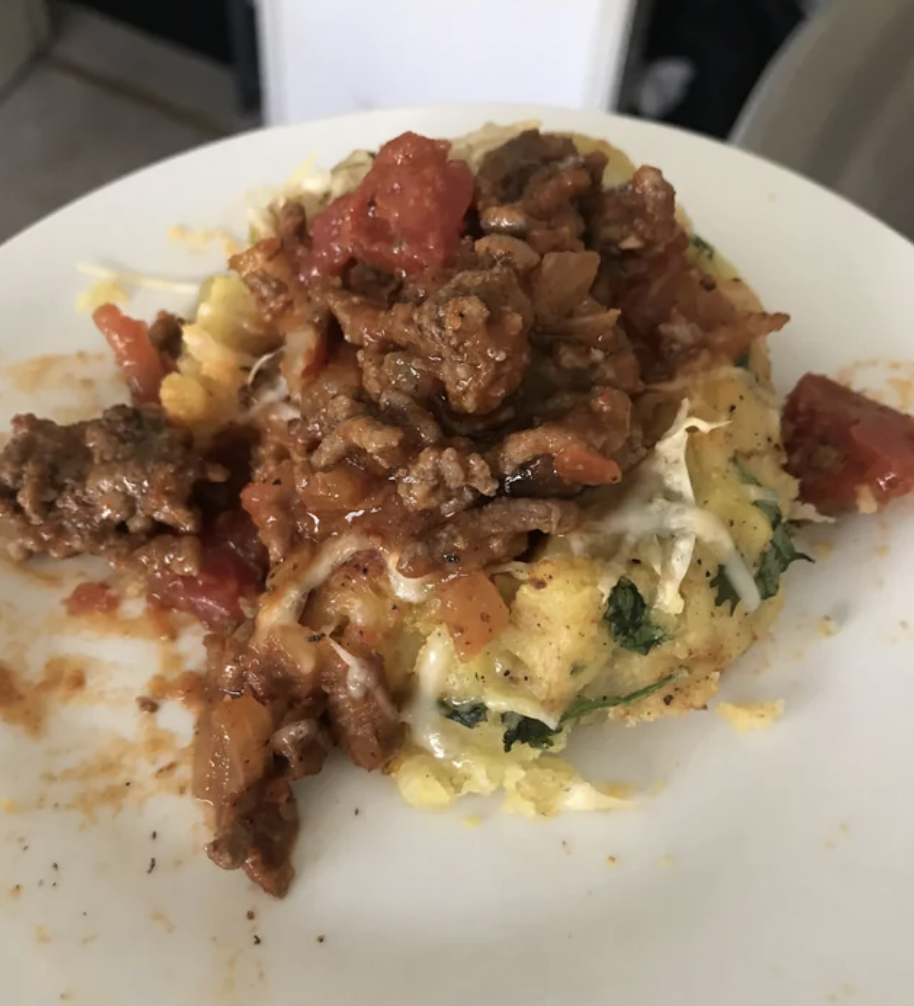 22.
"Cinnamon sugar rice! I take leftover white rice and heat it up in the microwave with some half and half or milk. Then mix in granulated sugar and cinnamon to taste. It's like cheater's rice pudding."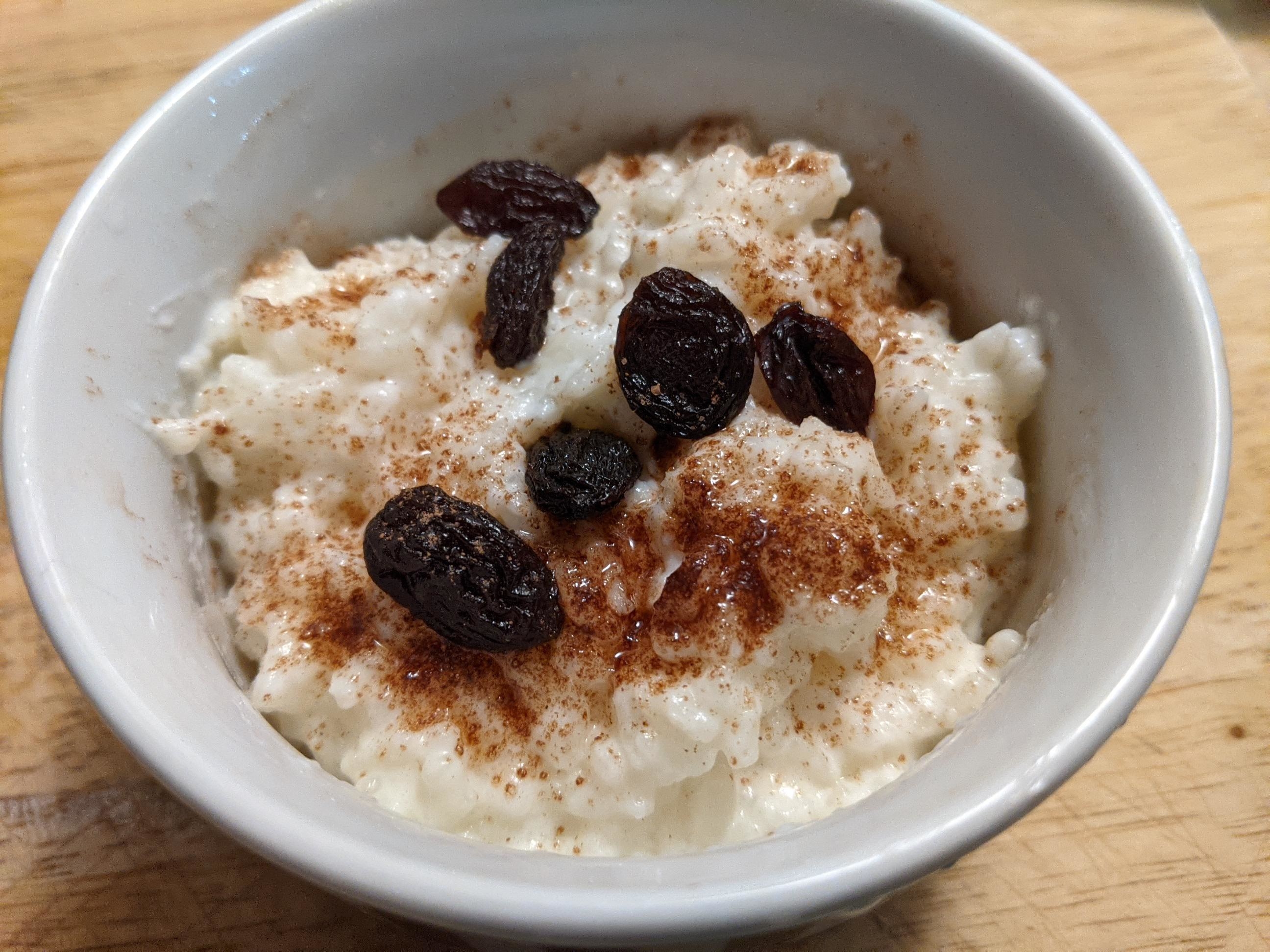 23.
"Canned tuna and pasta is incredibly cheap, and you can throw basically whatever you want into it. With just a little effort, this meal can taste amazing. I make it regularly, usually with lemon, onion, garlic, and whatever vegetables are around (even frozen peas and olives if I don't have anything fresh). This meal got me through grad school."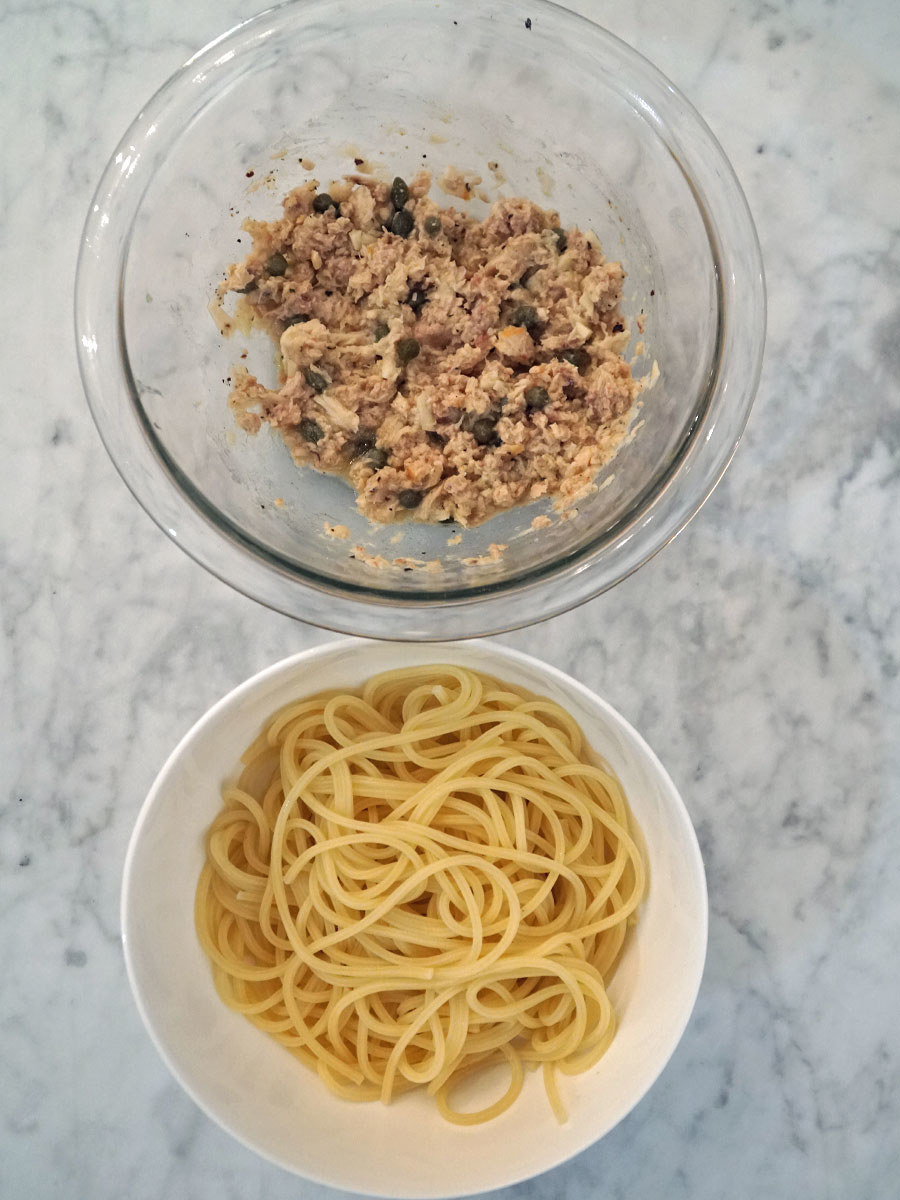 24.
"My stepmom always made this potato soup that is ridiculously good considering how simple it is: All you need are potatoes, milk, salt, and pepper (and maybe flour and butter). Peel and slice the potatoes and boil them. Once they're tender, pour off some of the water and add the milk. Bring it back to a simmer. Mix in some flour with cold water if it isn't thick enough, season it with lots of salt and pepper, and add a piece of butter for richness."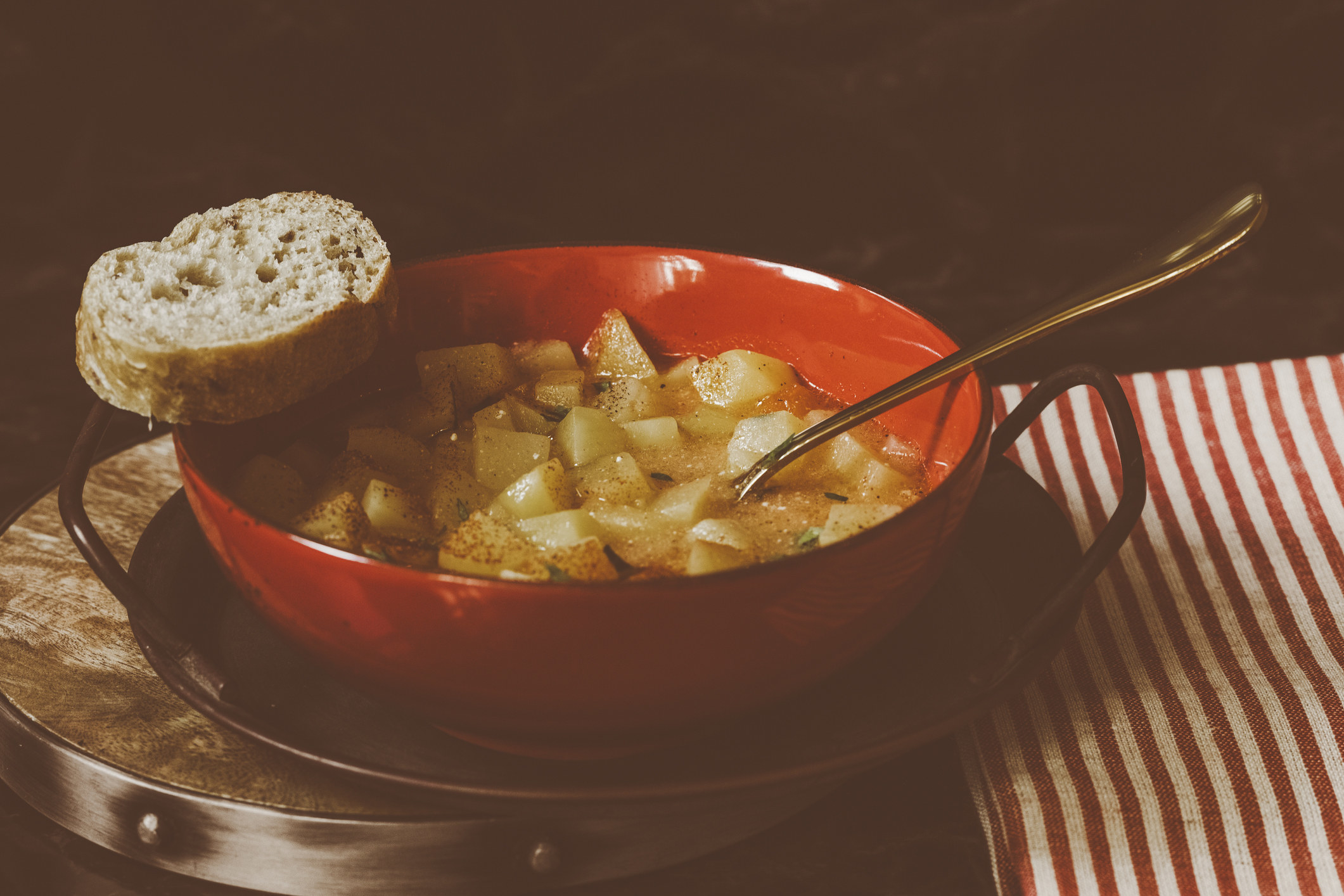 25.
"Tortilla pizzas. Growing up, we always had tortillas, some kind of cheap grocery store marinara sauce, and shredded cheese. I used to make a whole sheet pan of these when my sisters and I were hungry."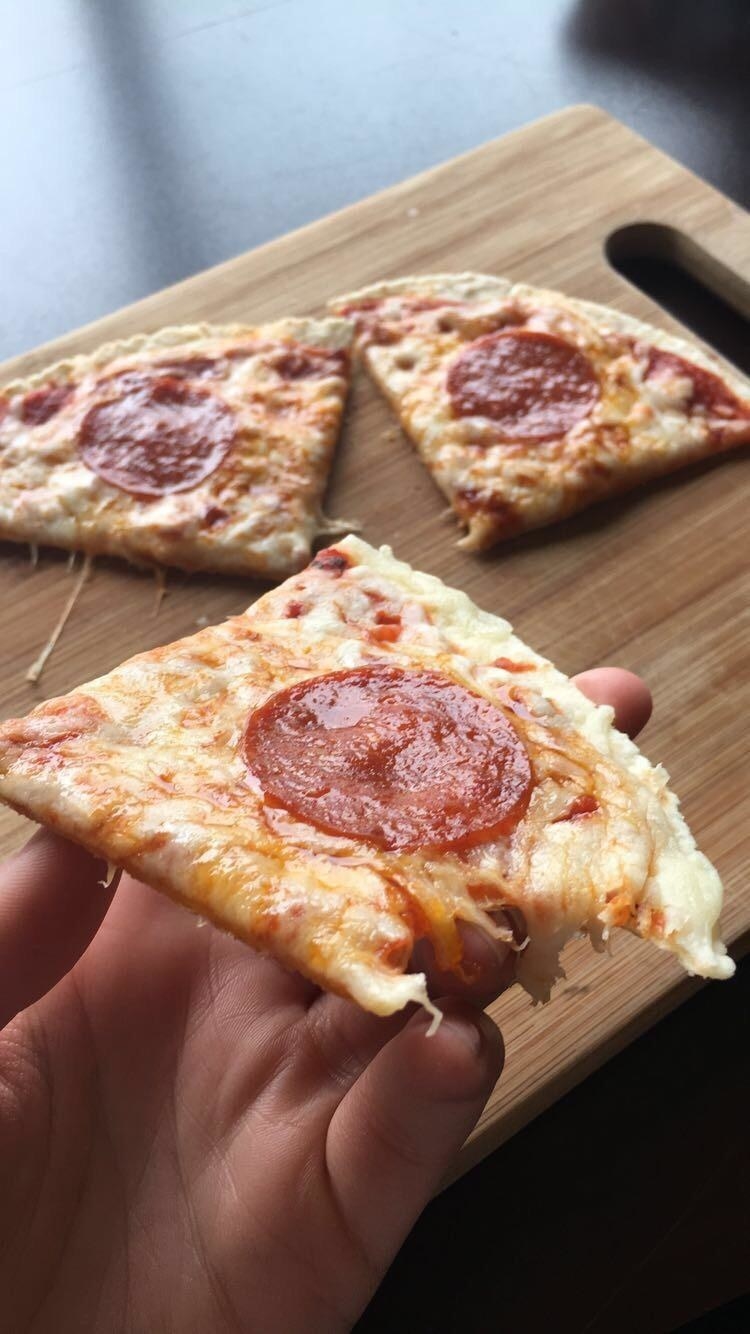 What's the "anti-gourmet" meal you simply can't resist and will never grow out of? Tell us in the comments!