1.
This mom who is raising quite the entitled child: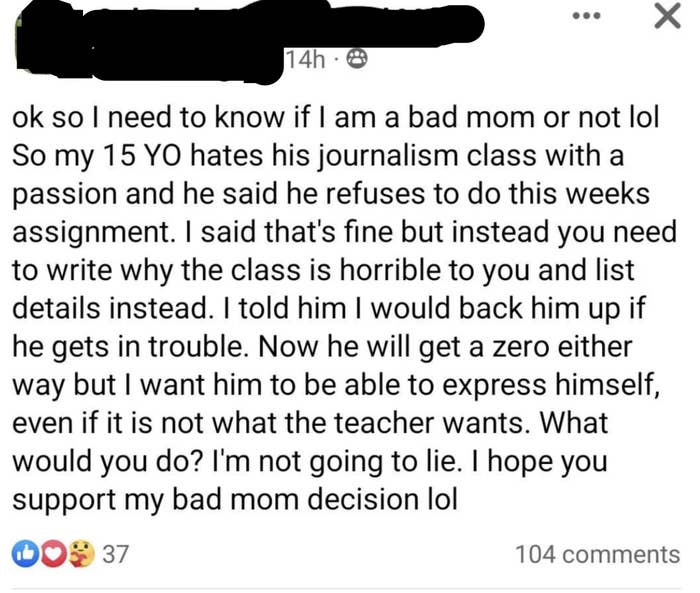 2.
This person who doesn't know the difference between genetics and plastic surgery: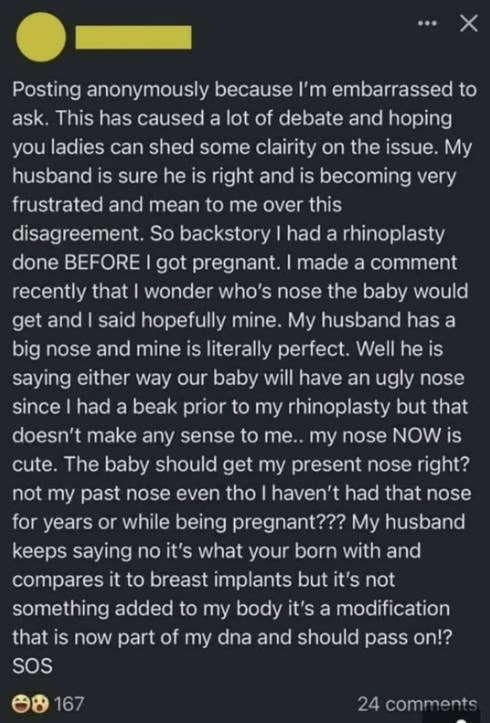 3.
This "very fun dad" that's willing to die on the hill that children's birthday parties must be productive to society:
4.
This person who is worried about your freezer, particularly if you've ever put your feet in the sand:

5.
This super spy parent: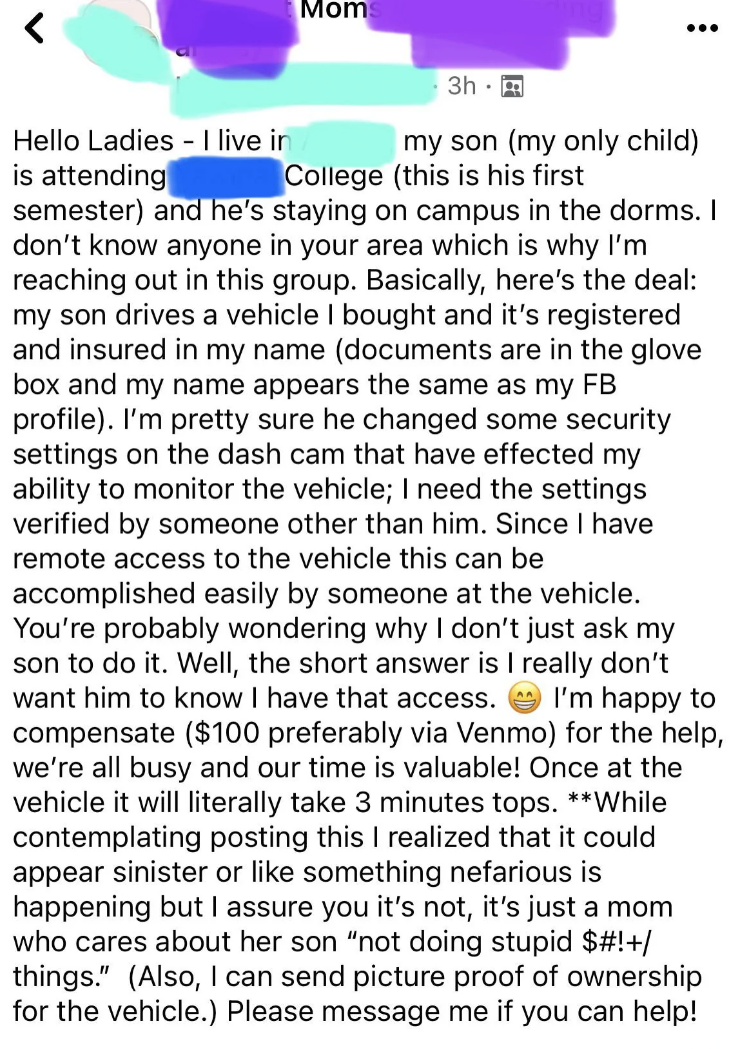 6.
This person who wants to use their partner for another kid before immediately divorcing them: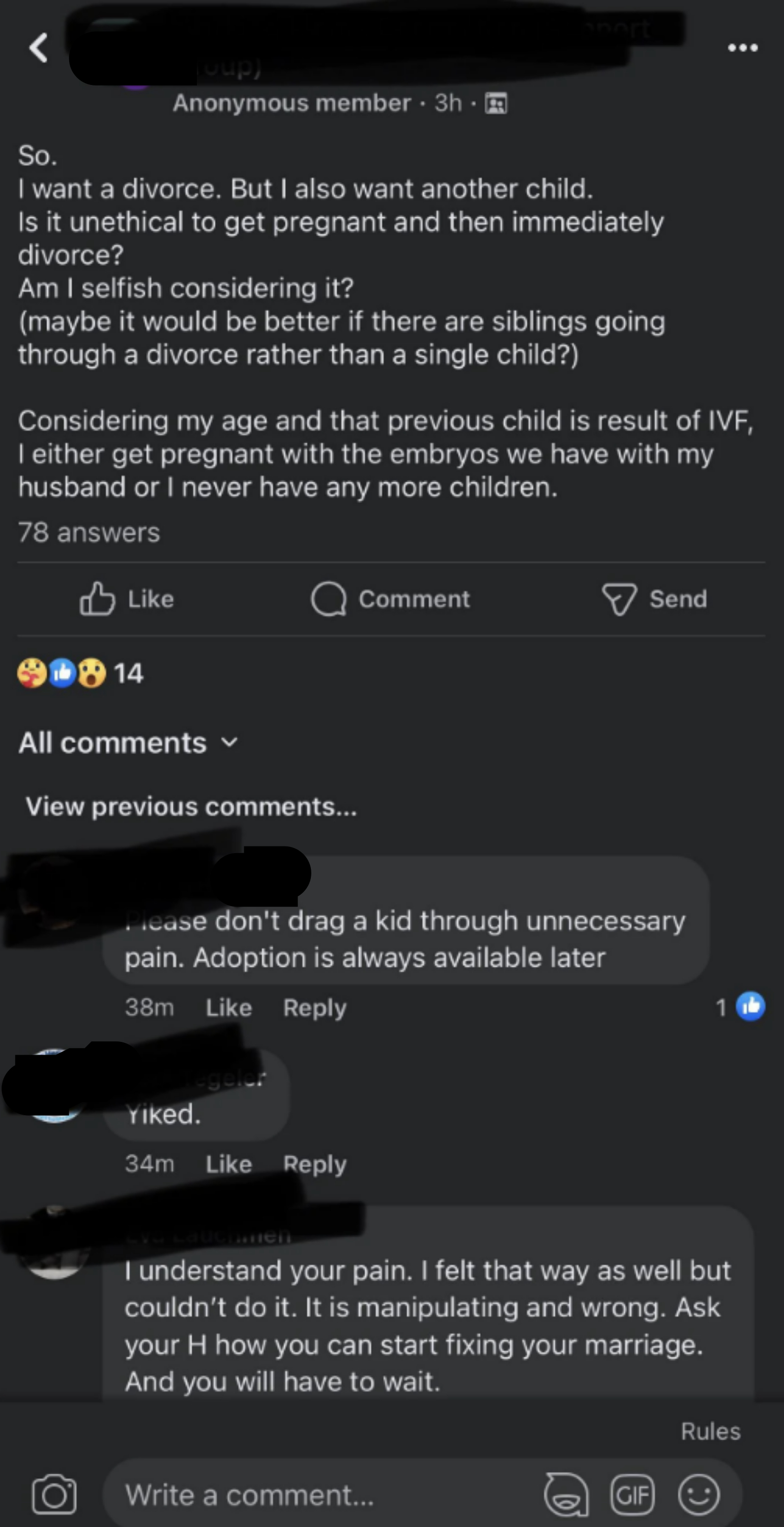 7.
This parent who is worried, but not worried enough to take their kid to an actual doctor: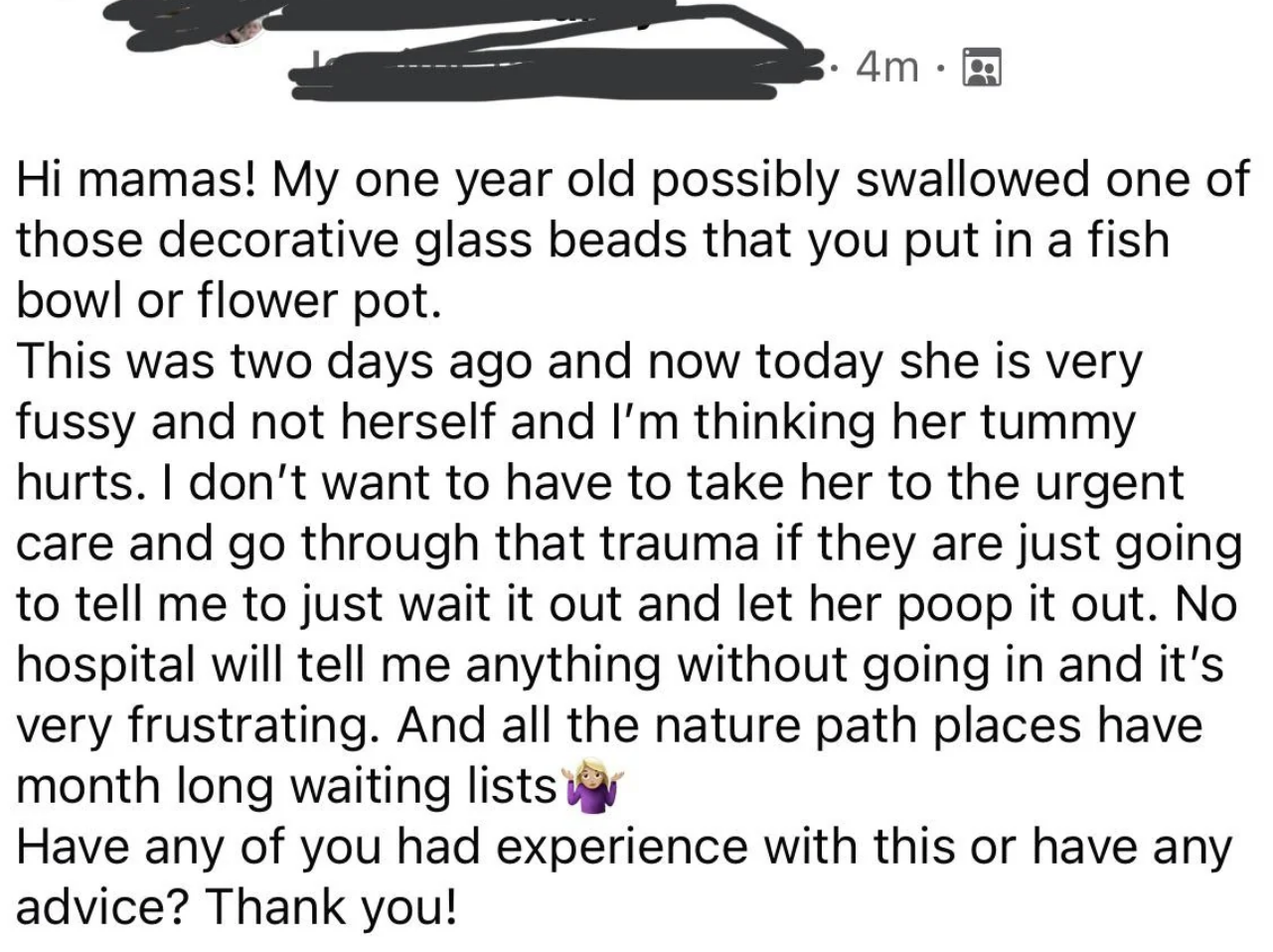 8.
This shocking suggestion: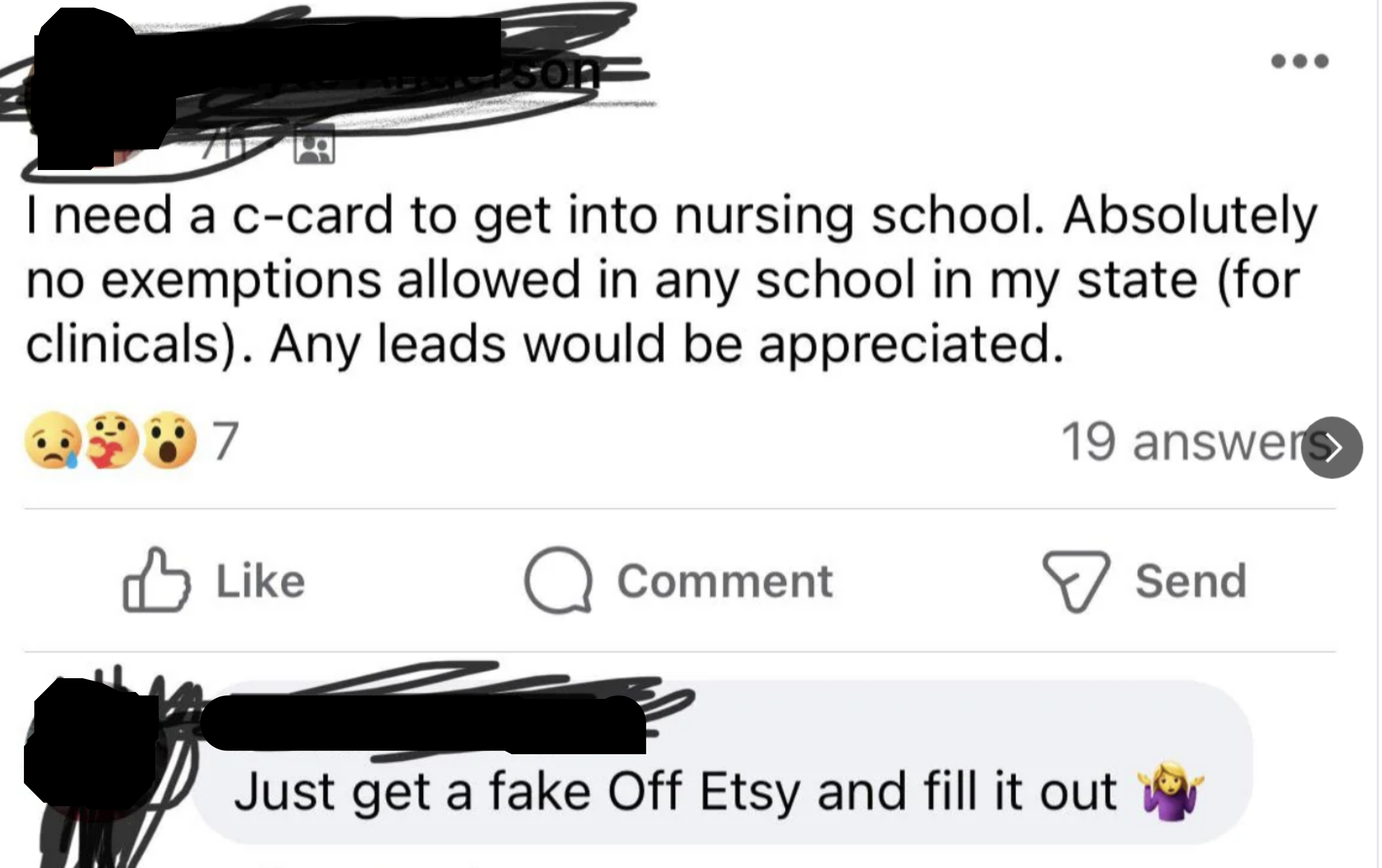 9.
This busy-body parent: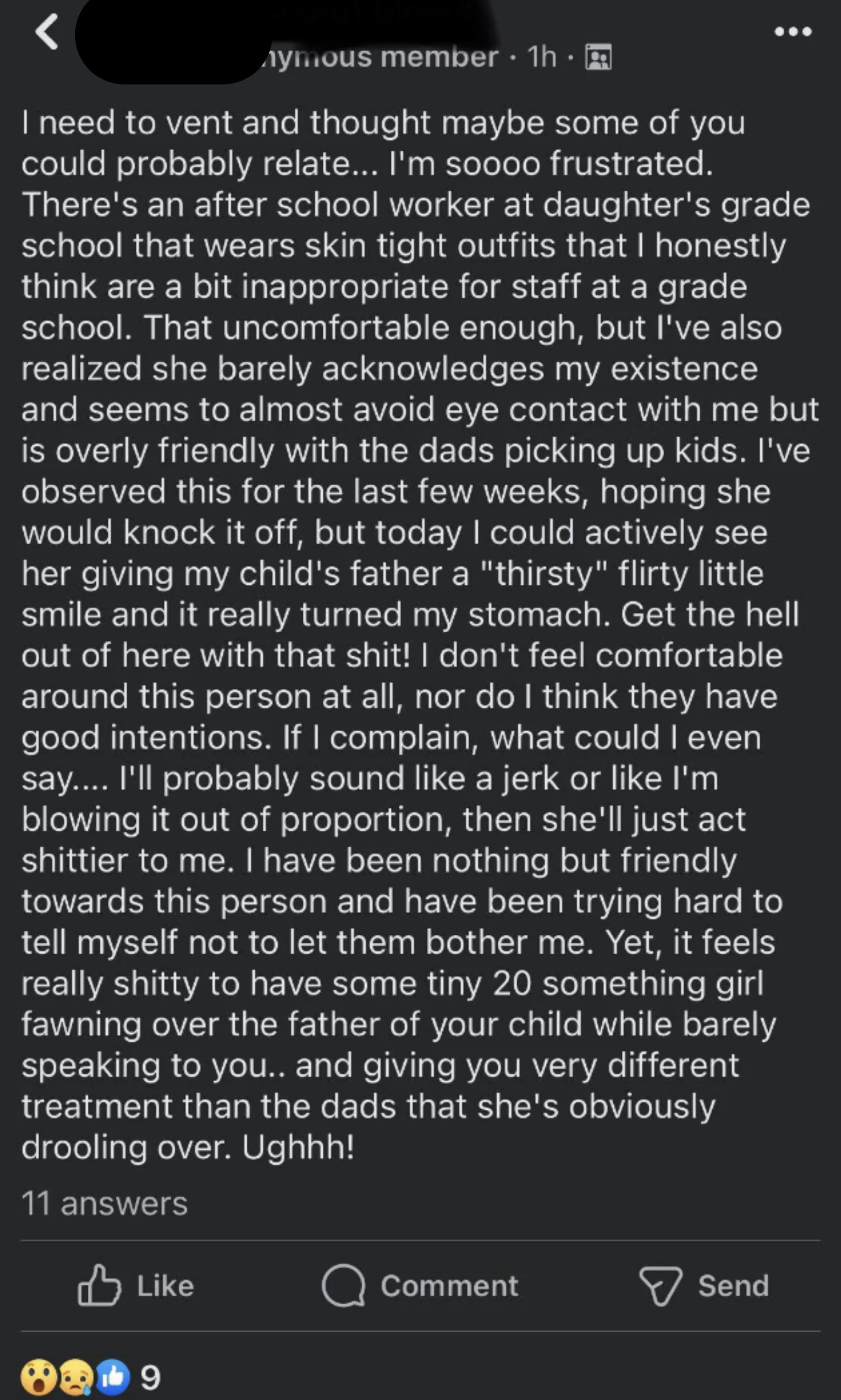 10.
This parent who seems to think medicine is evil: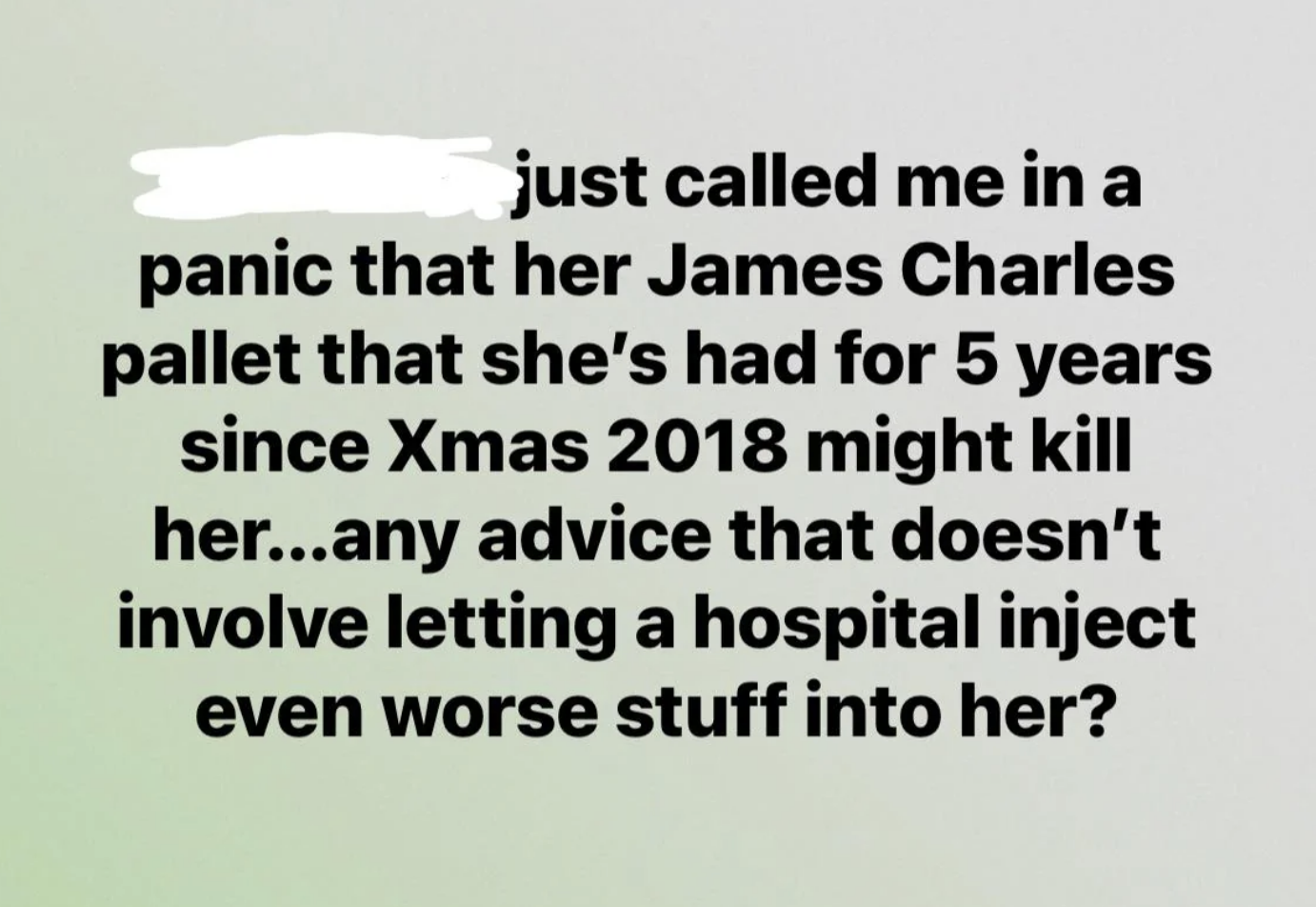 11.
This parent who probably failed high school biology:
12.
This incredibly possessive mother: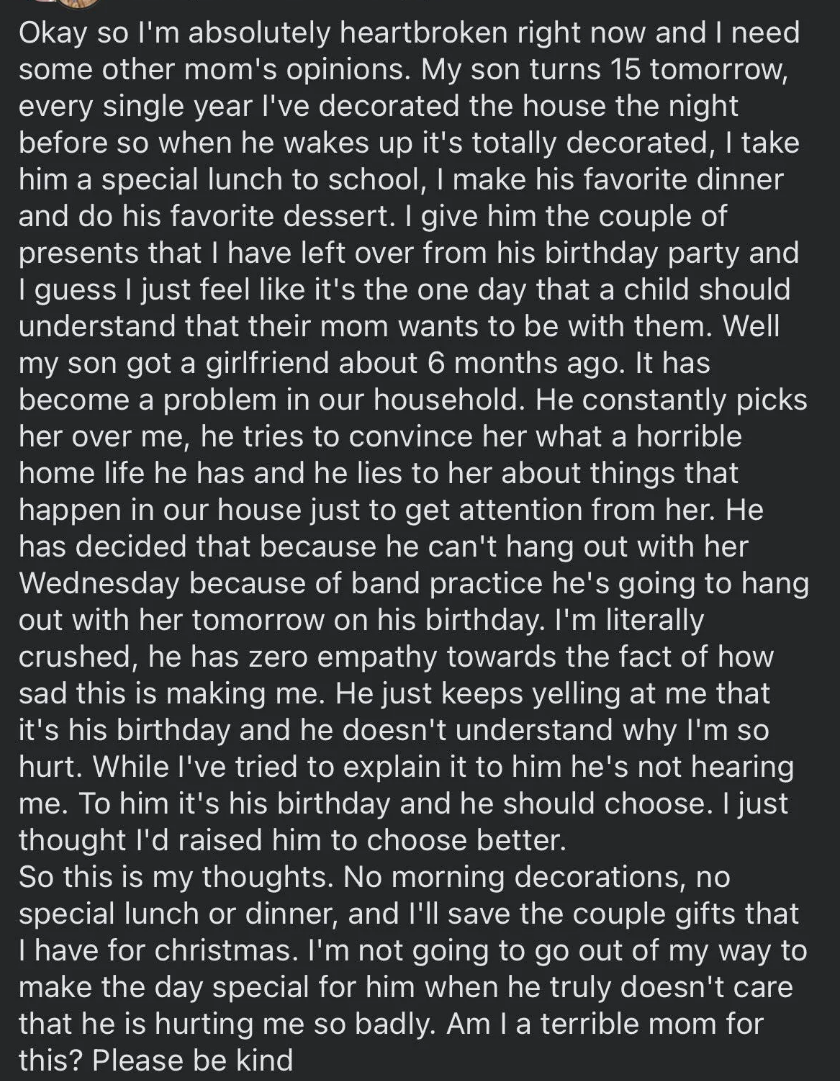 13.
This passionate commenter: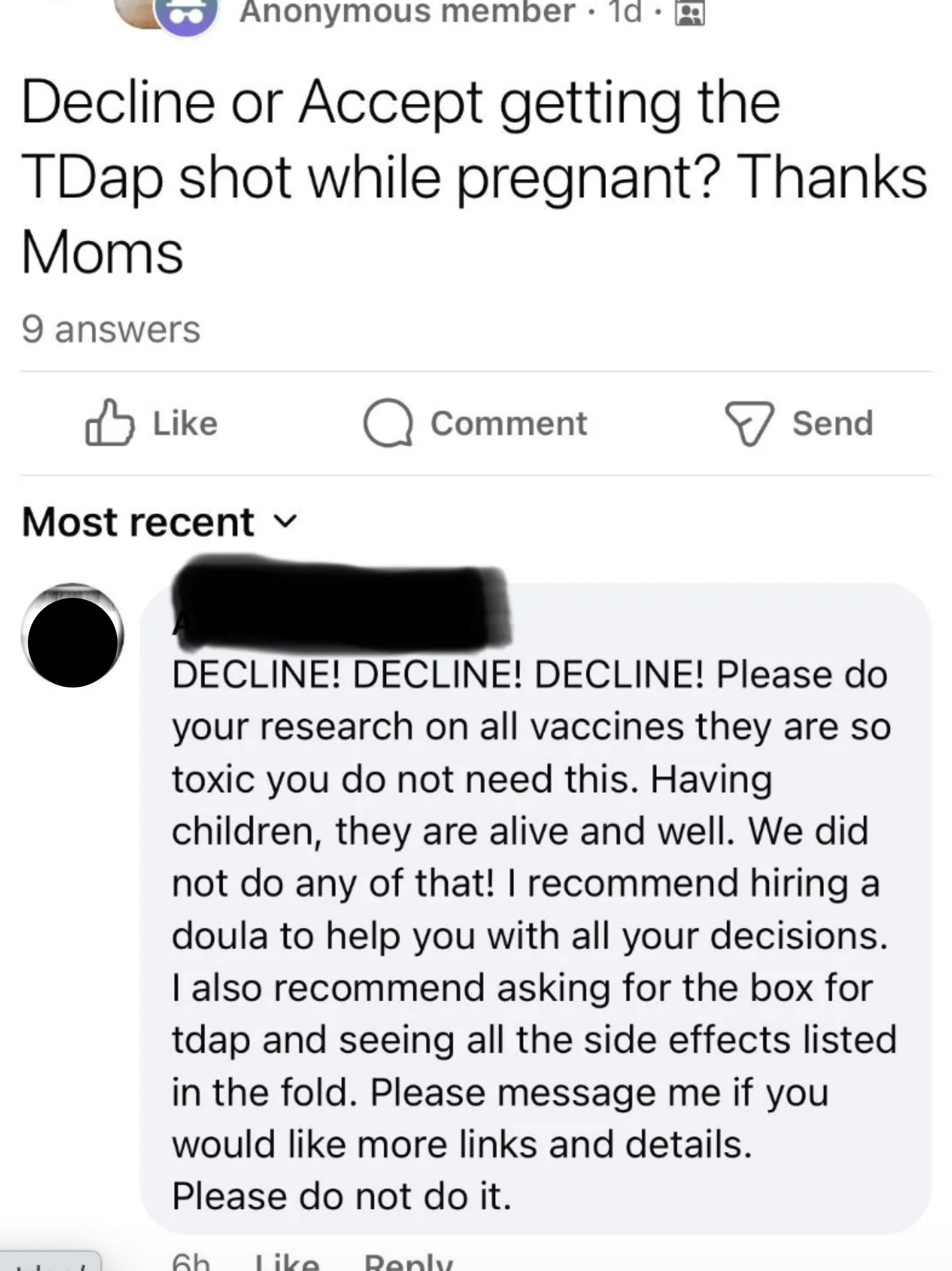 14.
This parent who wants to give their baby flavored water and juice: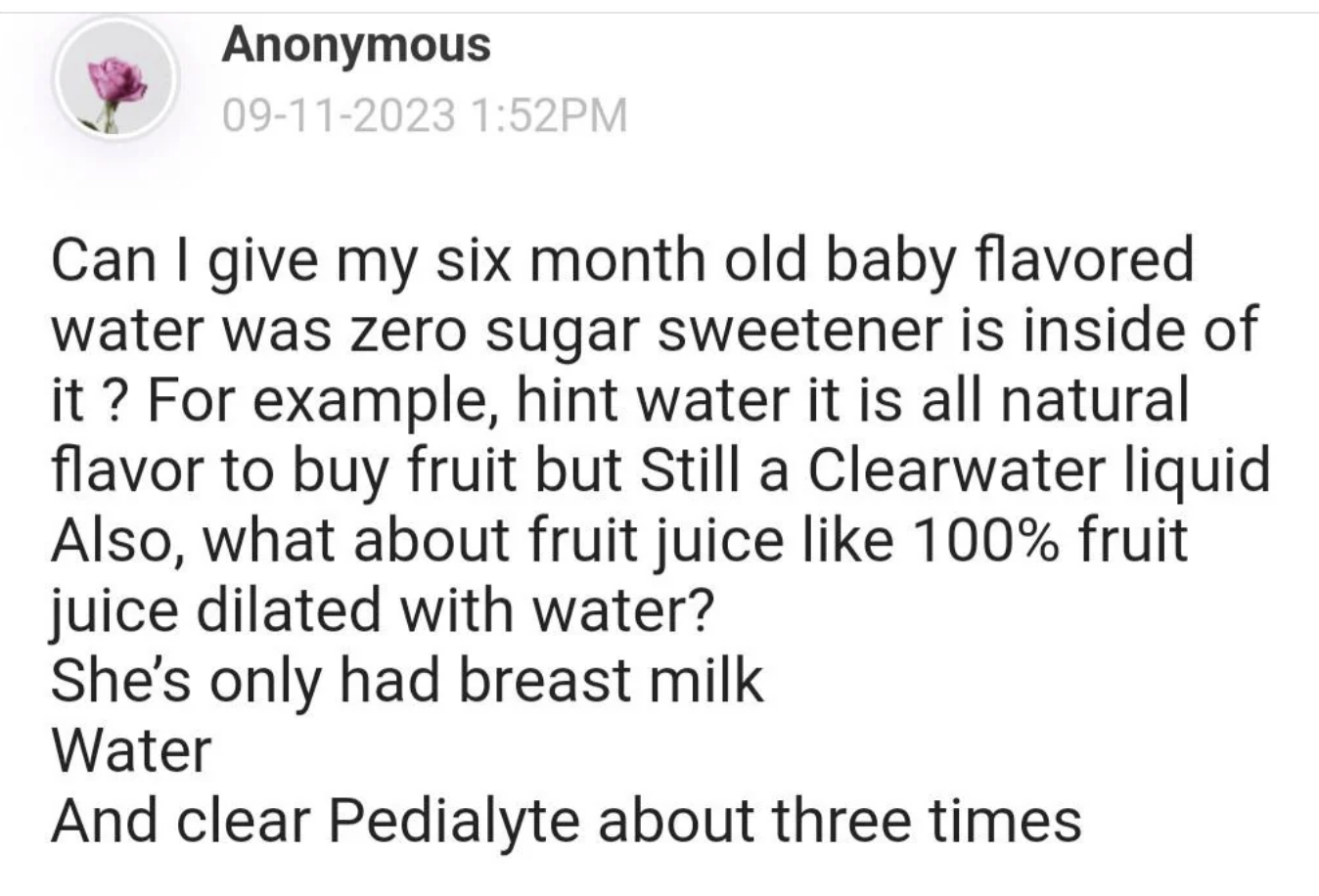 15.
This commenter advocating for a "wild pregnancy":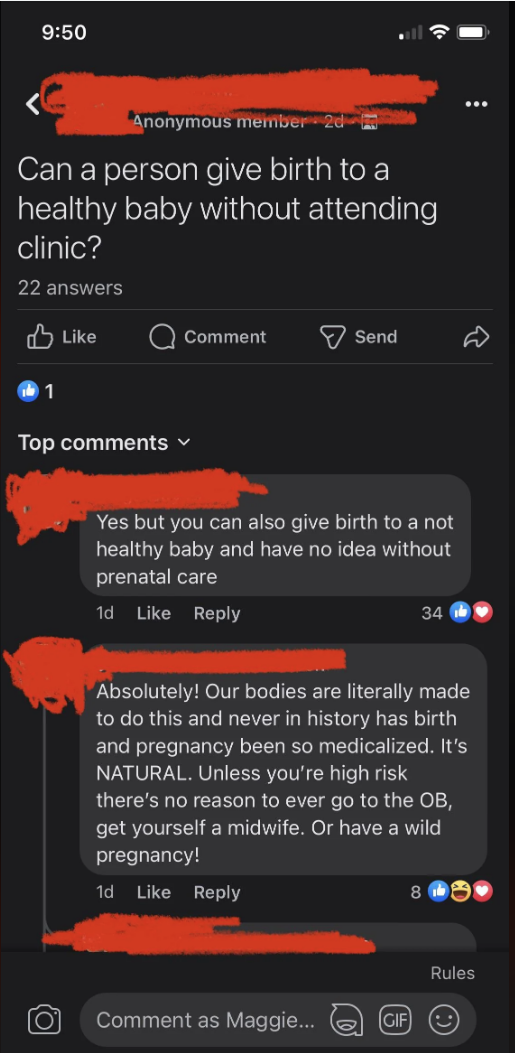 16.
This starchy sleep-time ritual for a 13-month-old: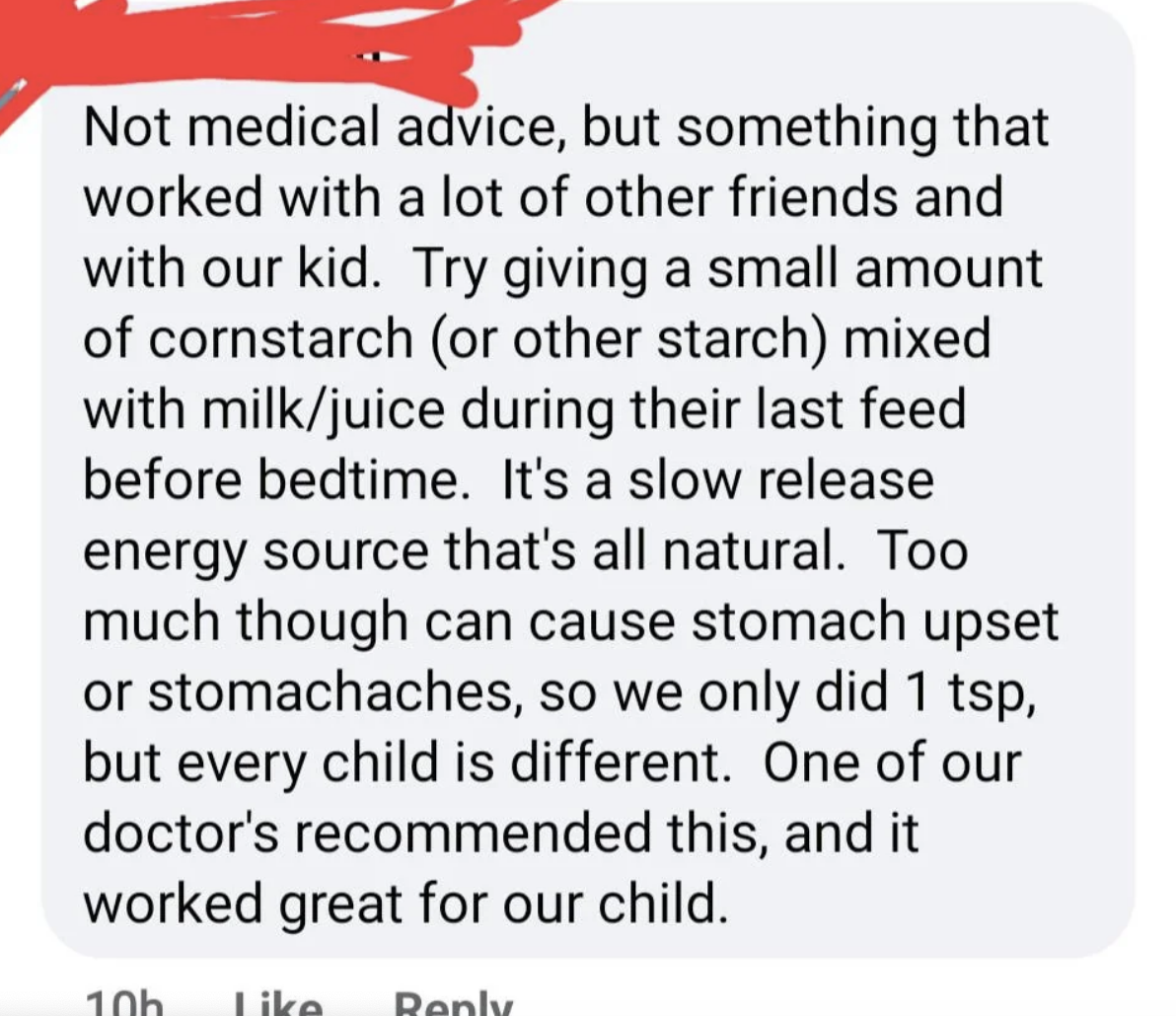 17.
And, this mom with a very important question: