Hey party people! Hannah and Kayla comin' at ya hot to tell you all about our experiences trying out various clothing subscription boxes.
Hannah loves shopping and has missed being able to visit stores and try on clothes during the pandemic. Kayla hates shopping and would be thrilled if she never had to set foot inside of a department store ever again. So, we decided to try out StitchFix, Nordstrom Trunk Club, and thredUP to see if we could find clothes that fit our style, price range, and comfort level.
Stitch Fix is a personal styling service that ships clothes to your door and offers free returns. After taking some styling quizzes and swiping through looks, you can schedule a box! Your stylist will then send you 10 potential items based on your preferences, and you can pick five to get shipped right to you. Then, you can try on the pieces, keep what you love, and return what you don't. The $20 shipping charge then gets subtracted from your grand total if you decide to keep anything.
Tribal Fia Straight Print Pull On Trouser — $58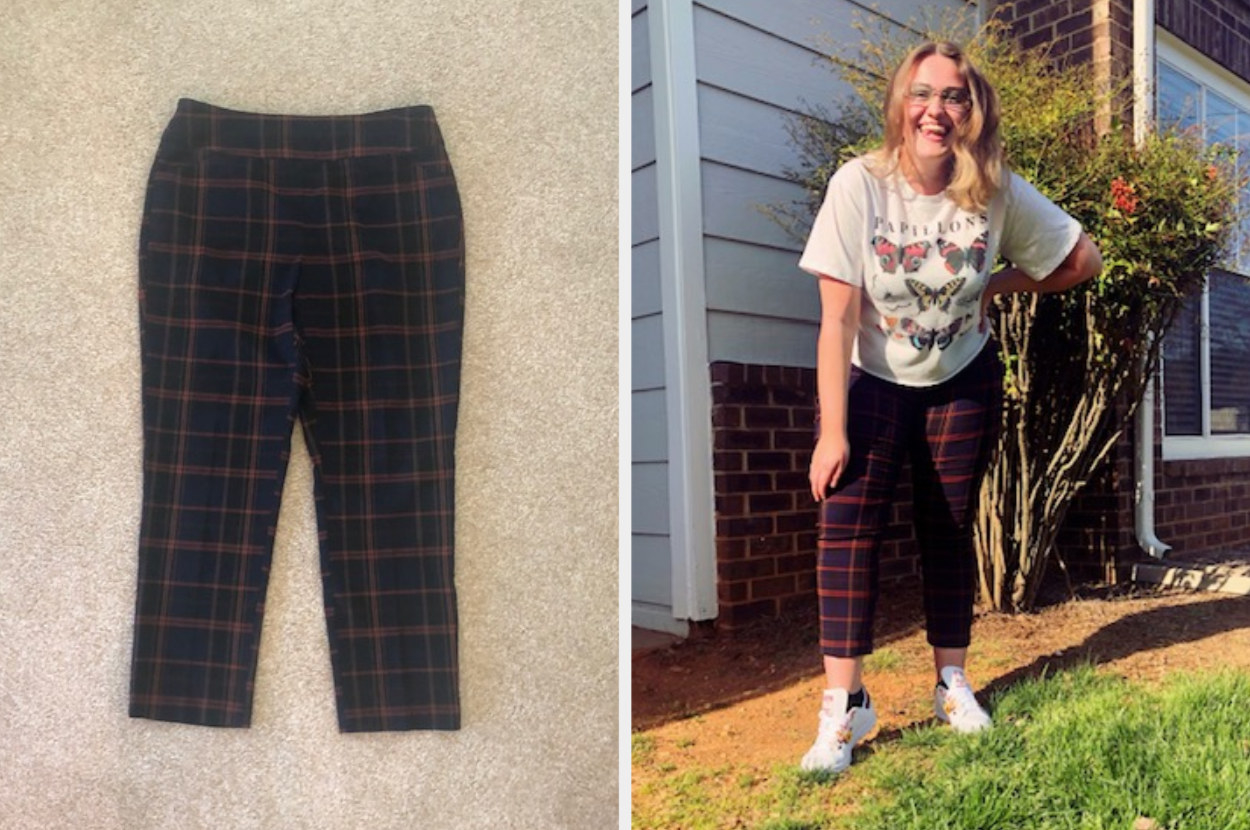 Nine Britton Dalia Brushed Knit Top — $44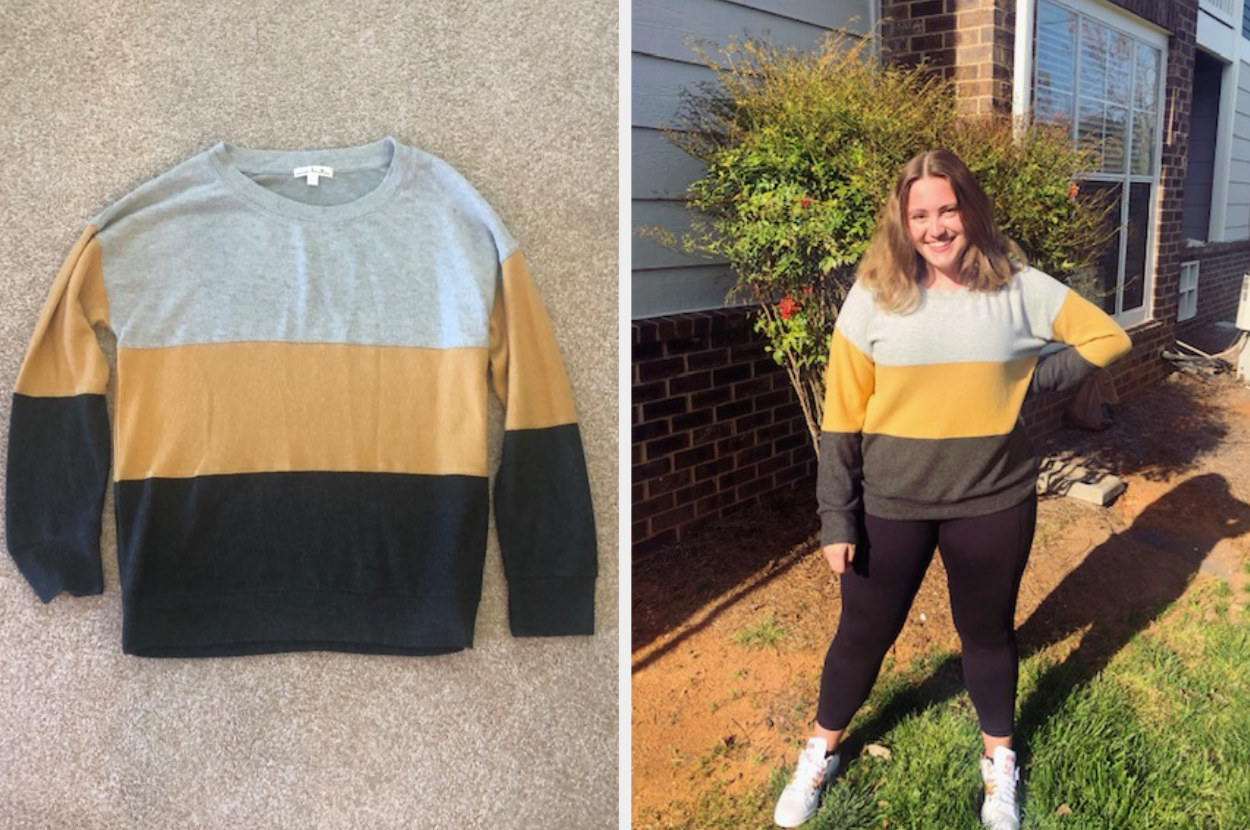 Vigoss Lola Straight Leg Jean — $68
Intimately by Free People Hayley Racerback Lounge Brami — $28, and Pink Clover Esperanza Double Pocket Open Cardigan — $48
Zia Tie Back Blouse — $42
WEST KEI Allura Knot Detail Blouse — $42
Bowie 3/4 Sleeve Dolman Knit Top — $58, and Jacueline Skinny Pant — $78
B Collection by BOBEAU Quinton Brushed Knit Cozy Joggers — $54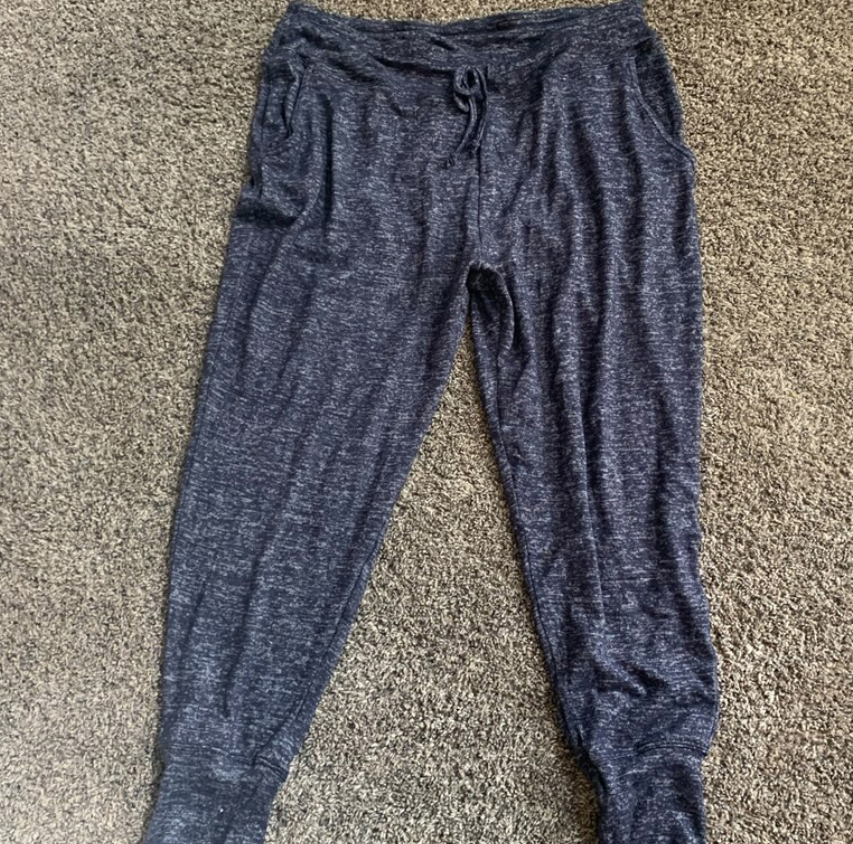 Nordstrom has their own contactless shopping option now too, called Trunk Club. You fill out your sizes and preferences, then you get to schedule a trunk! You are then shown a trunk of 10 items, and you can decide if you want to keep or change those items out. You can even opt for a brand-new trunk. Whenever you are satisfied, you can get the trunk shipped to you for $25. If you decide to keep any of the clothes, the $25 will be subtracted from your grand total.
Treasure & Bond Rib Tank — $25, 4th & Reckless Beckett Belted Jacket — $75, Liverpool Los Angeles Ripped Cuffed High Waist Girlfriend Jeans— $98, and Steve Madden Michigan Sneaker — $79.95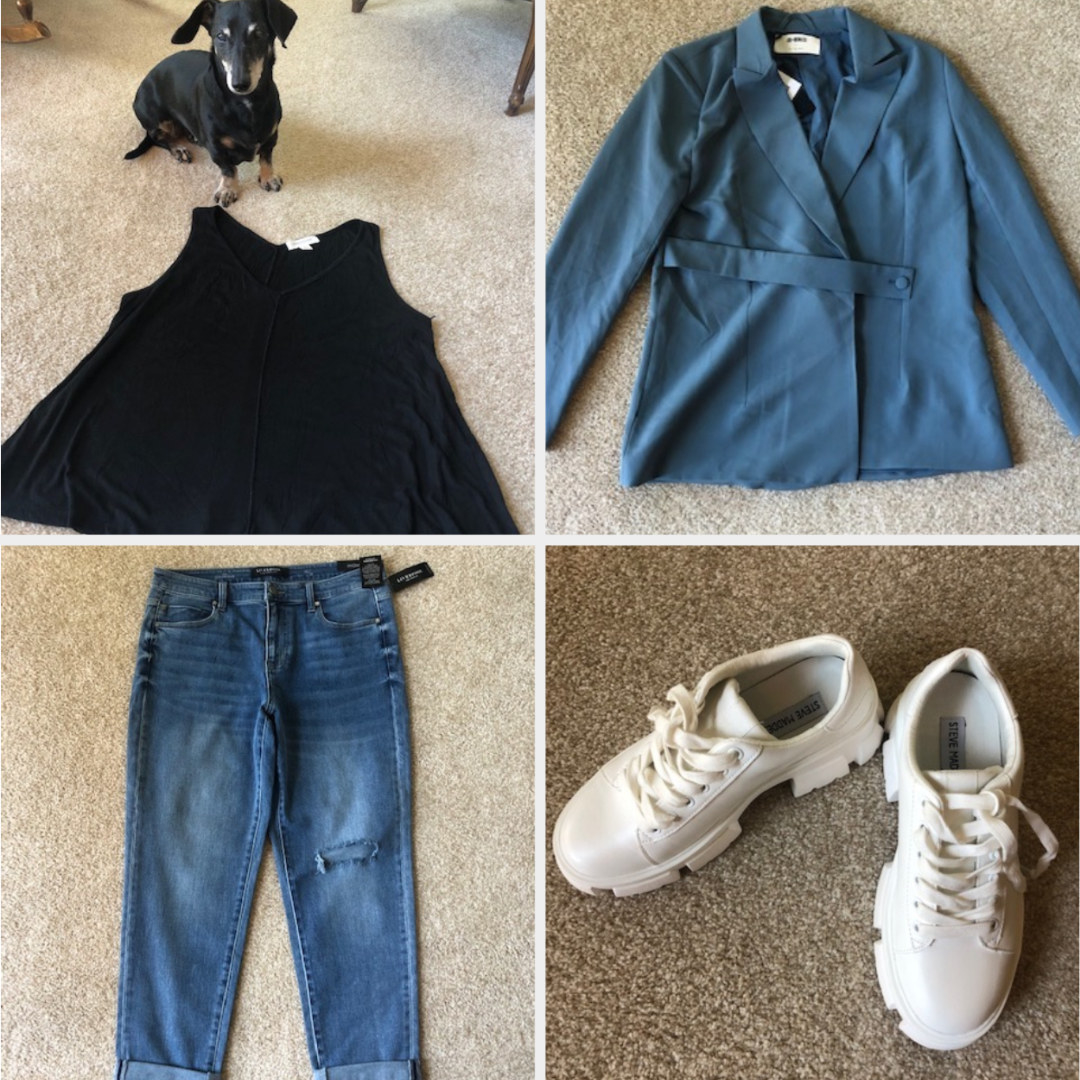 Here I am flexing this fit: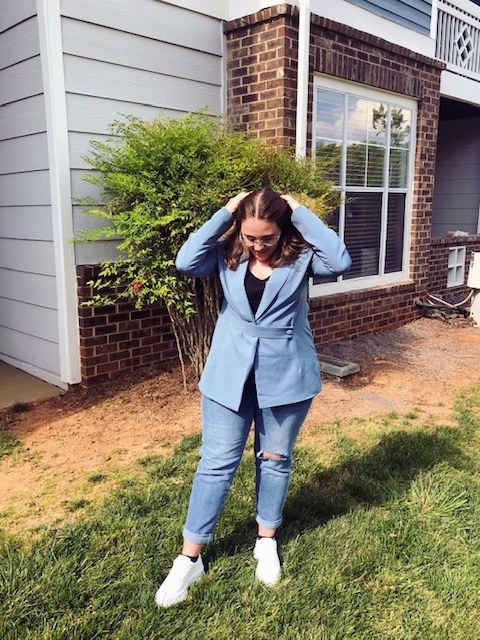 Topshop Denim Shirt Jacket — $75, and AllSaints Coni Cotton Tank — $69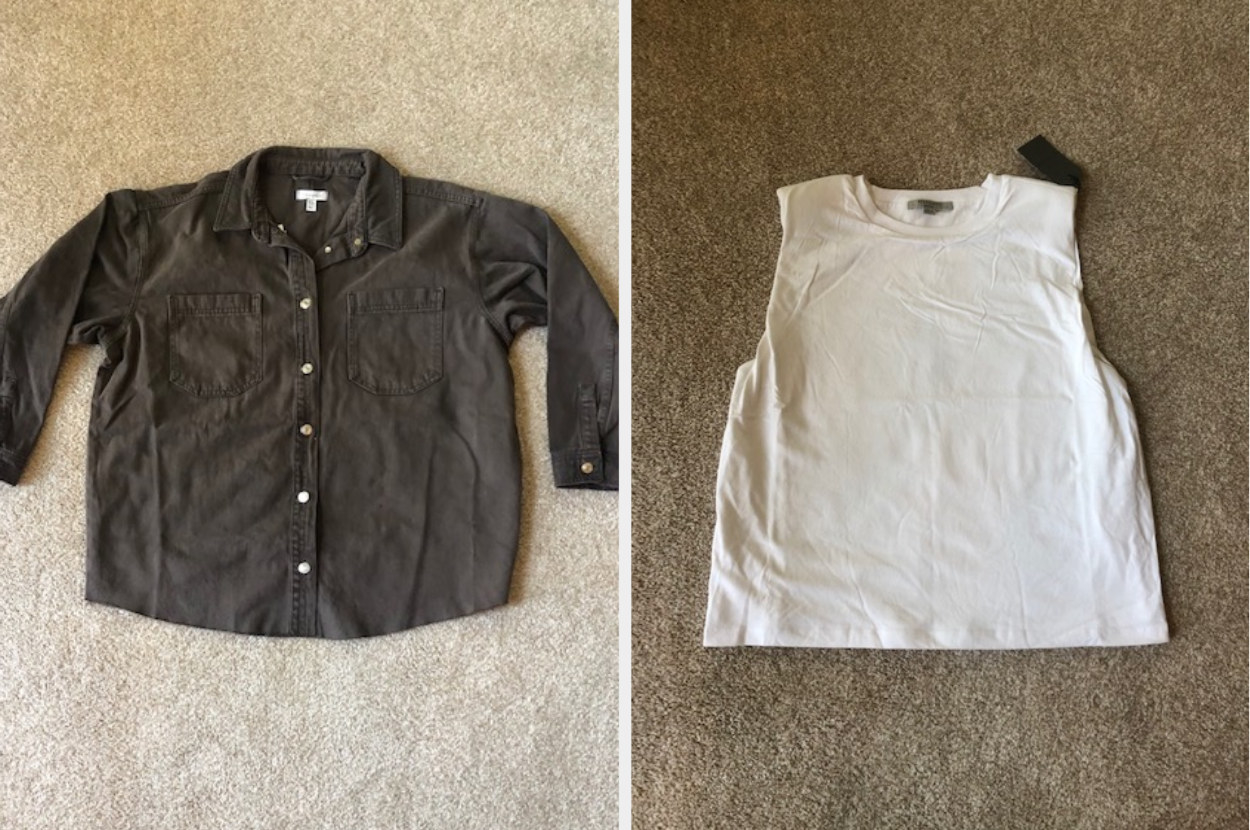 I paired these tops with the jeans and shoes from the previous outfit: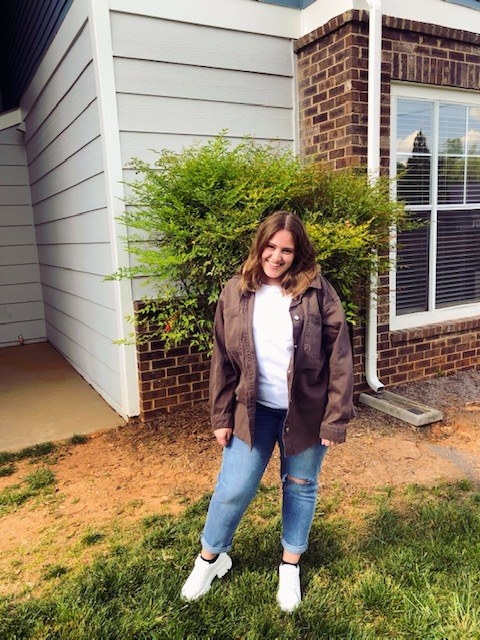 Daydreamer Pink Floyd Weekend Graphic Tee — $74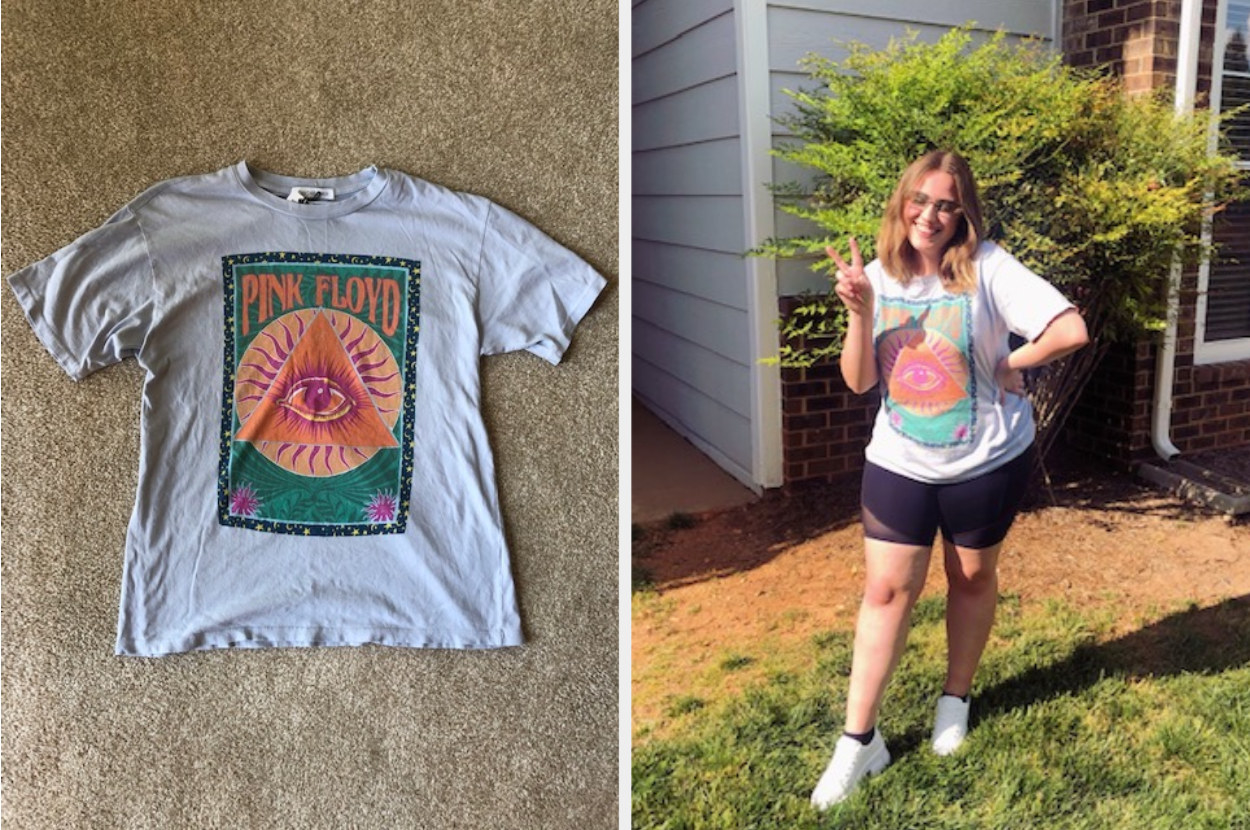 River Island Frill Waist Minidress — $70, Topshop Ruched Leather Flap Shoulder Bag — $65, and SPANX Faux Leather Moto Leggings — $110.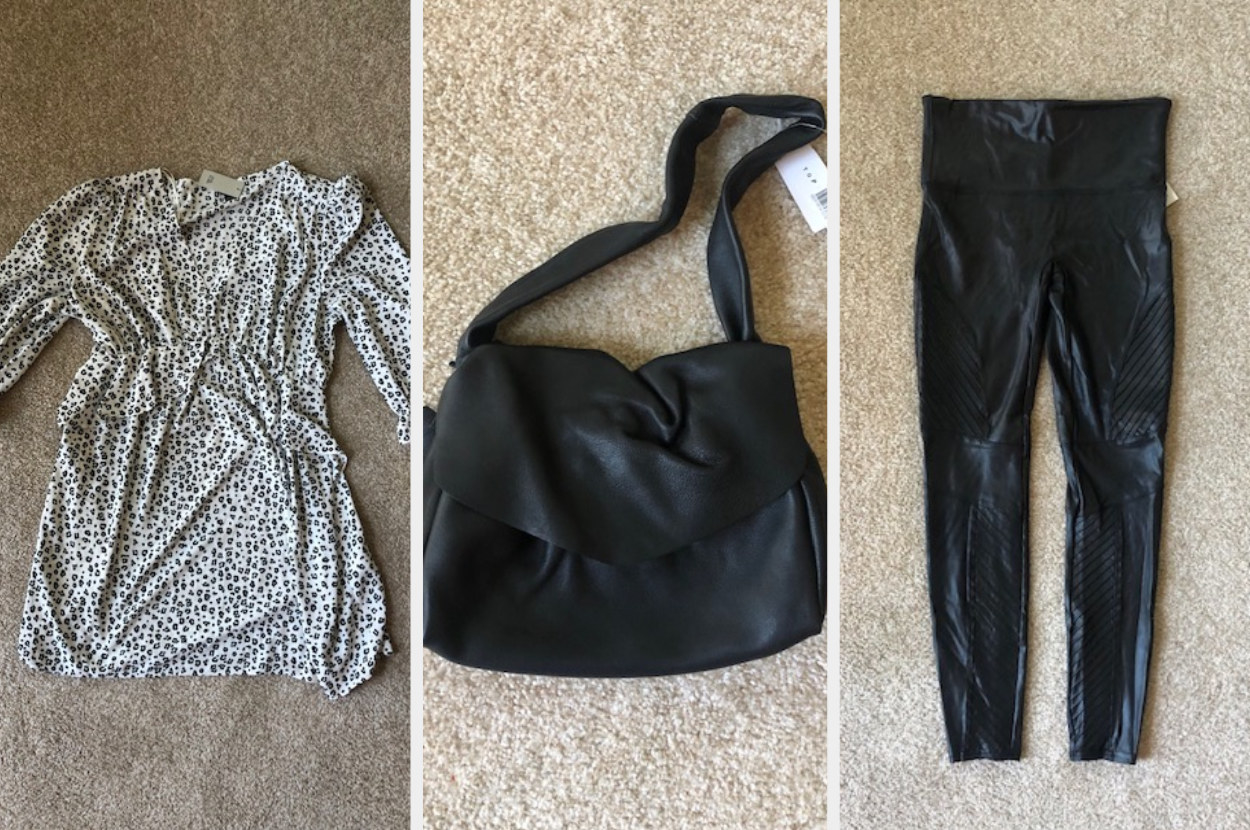 And here comes Kayla rocking her looks!
Reformation Rio Sweatshirt — $68, and Quay Australia High Key Mini 57mm Aviator Sunglasses — $65
Daydreamer Def Leppard On the Prowl Graphic Tee — $74 and Quay Australia High Key Mini 57mm Aviator Sunglasses — $65
Topshop Crop Hoodie — $65 and Ray-Ban Icons 50mm Round Metal Sunglasses — $161
Madewell Perfect Vintage Step Hem Jeans — $98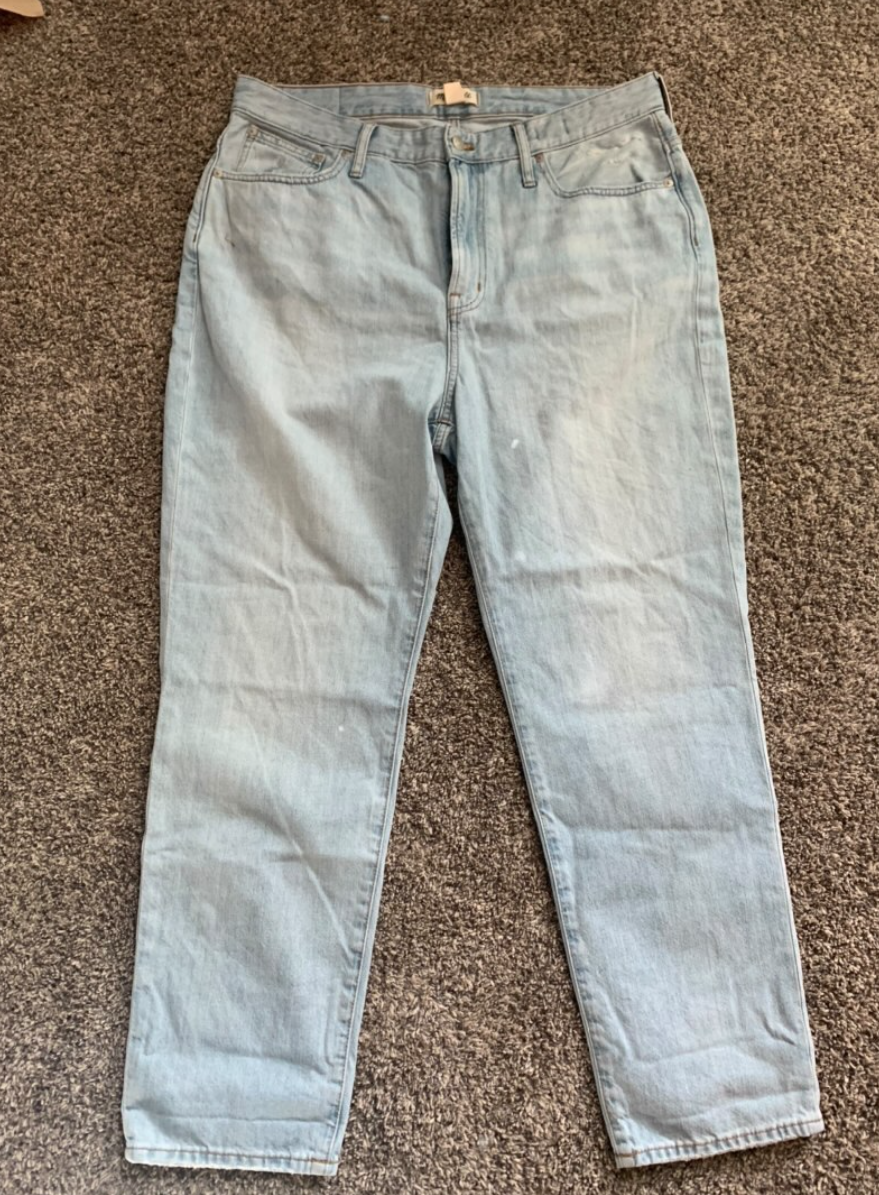 Finally: thredUP ($10)
ThredUp is an online consignment and thrift store. You can shop regularly, or opt for one of their goody boxes, which is what we tried! The goody boxes cost $10 for shipping, and if you keep any clothes, you get that $10 subtracted from your total. They send you 10 items, then you get to try them on, keep your favorites, and return what you don't want.
Urban Outfitters Long Sleeve Blouse — $19.99 and Vera & Lucy Bodysuit — $19.99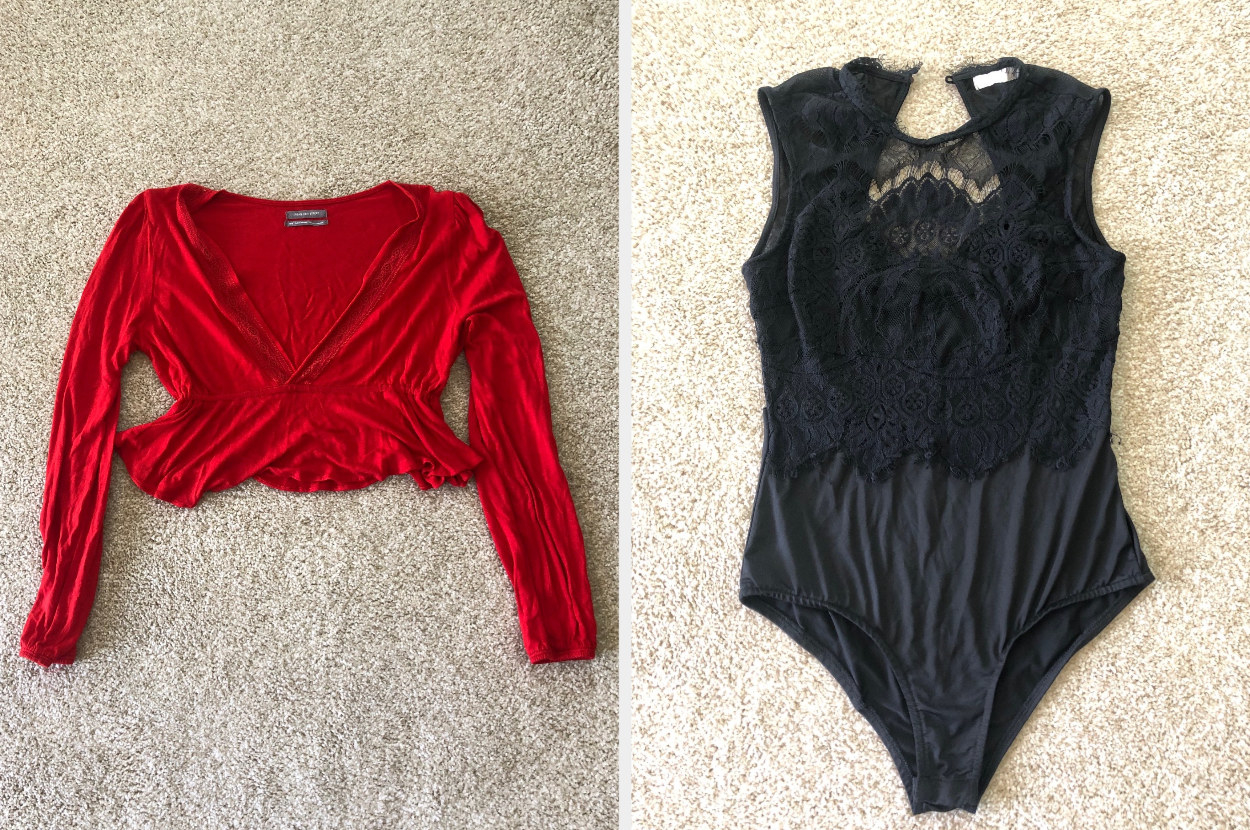 Level 99 Jeans — $22.99 and Unbranded Jeans — $16.99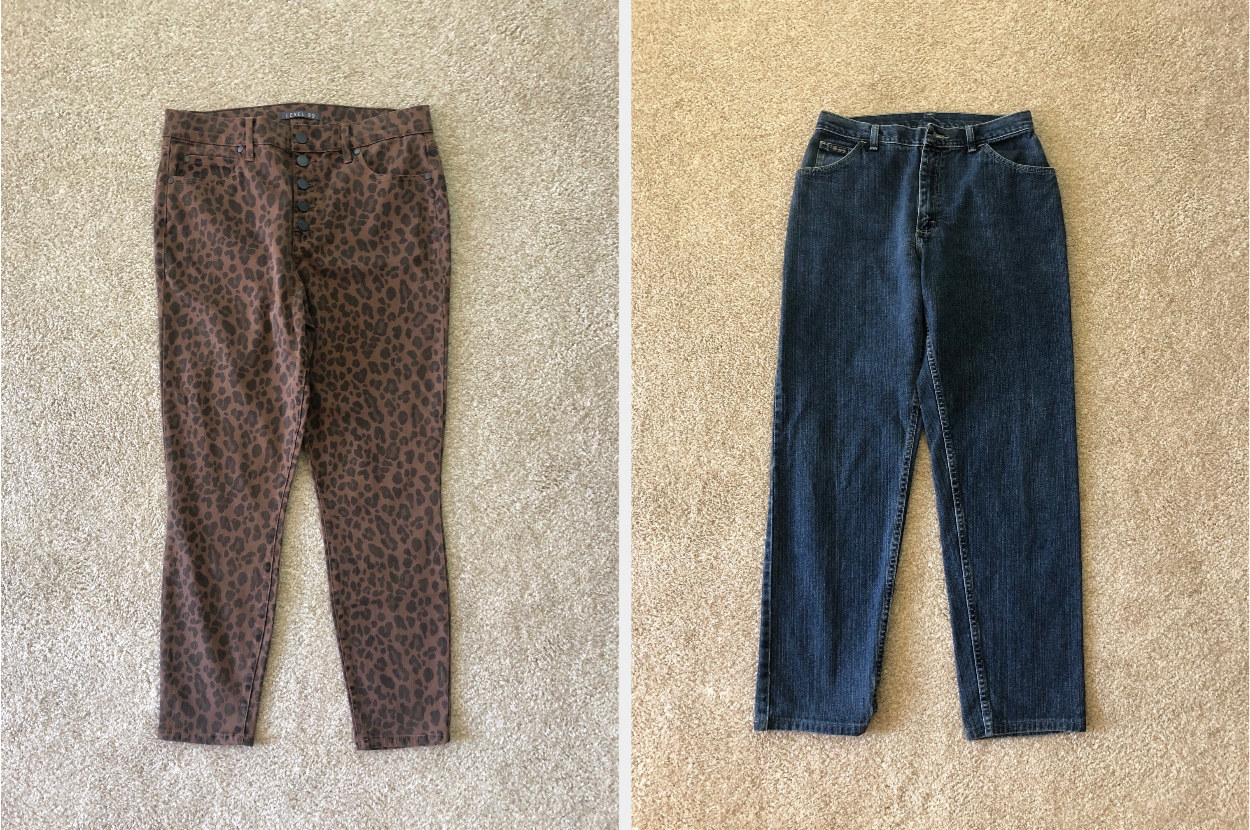 Assorted Brands Casual Dress — $17.99 and Assorted Brands Casual Dress — $17.99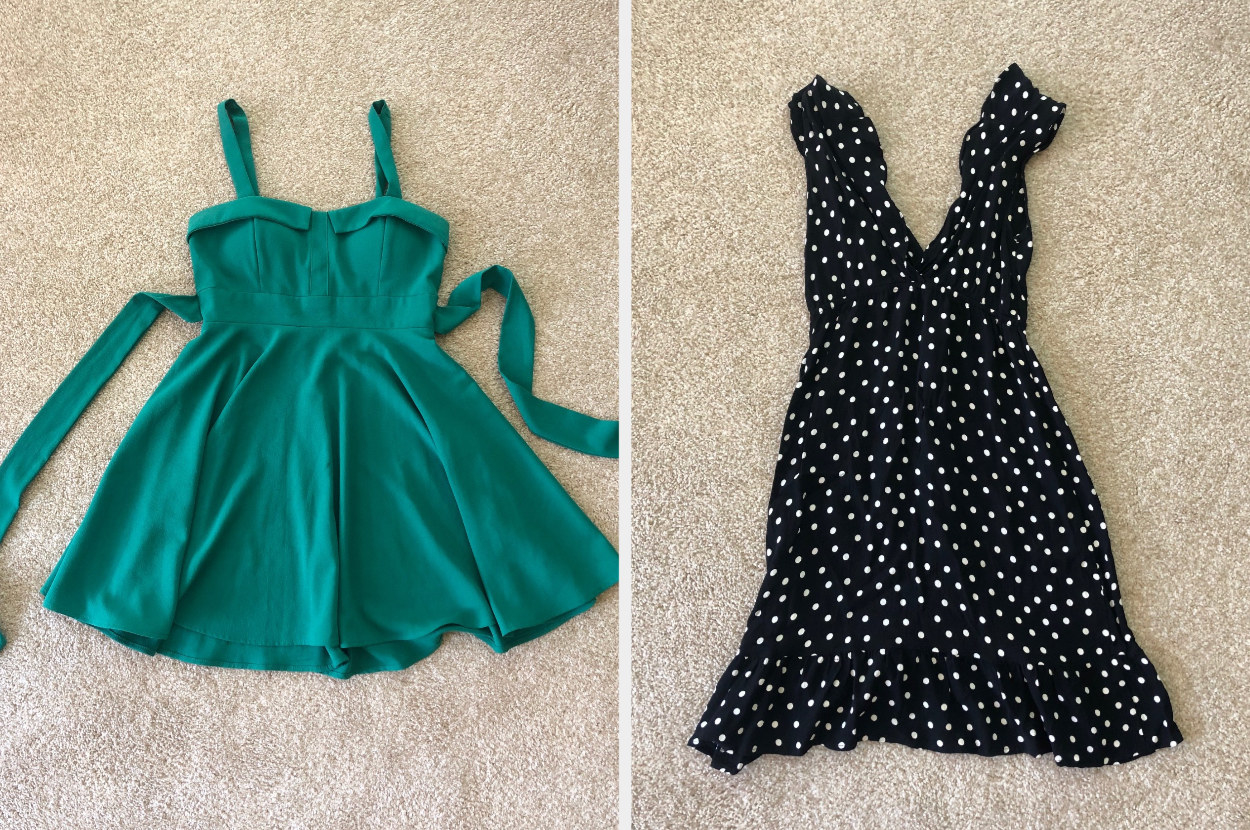 AaKaa Sleeveless Blouse — $16.99 and Hanes X Karla Short Sleeve T-Shirt — $20.99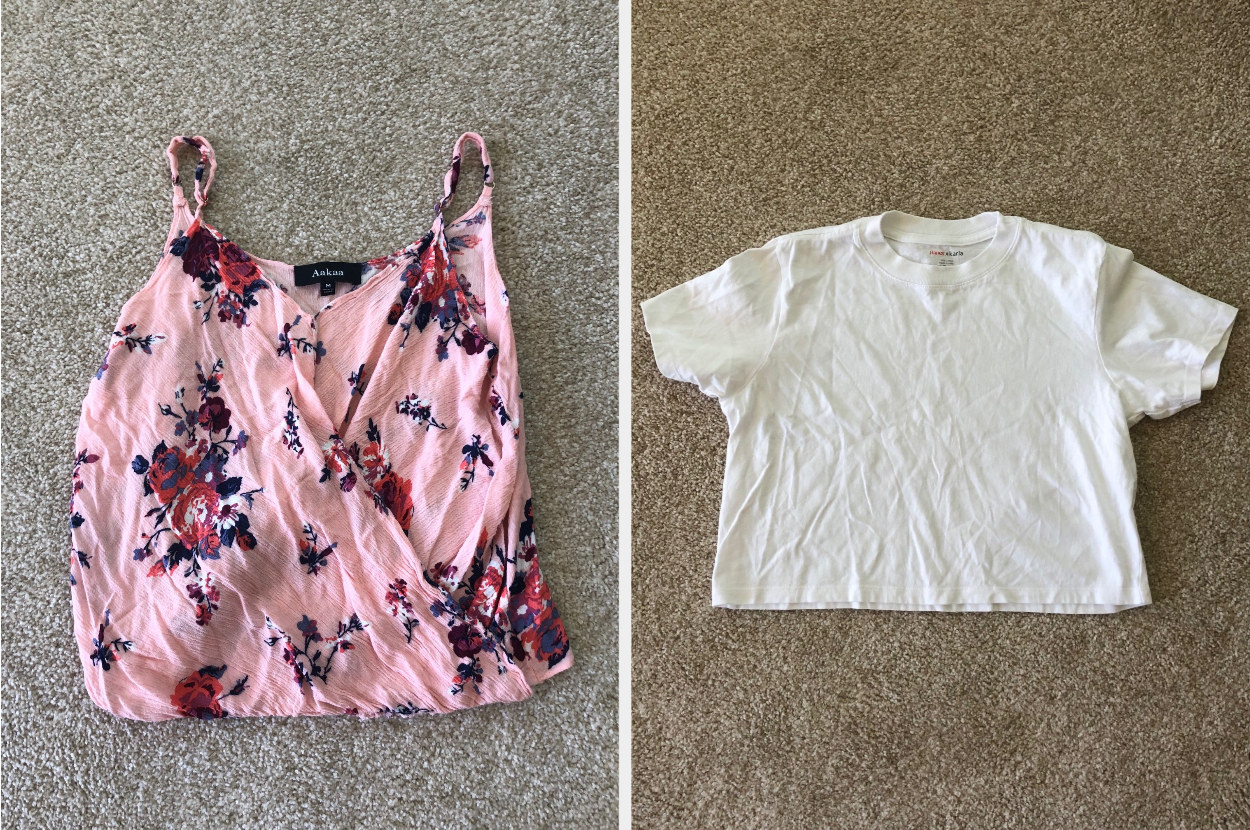 The Limited Casual Pants — $16.99 and Gap Jeans — $24.99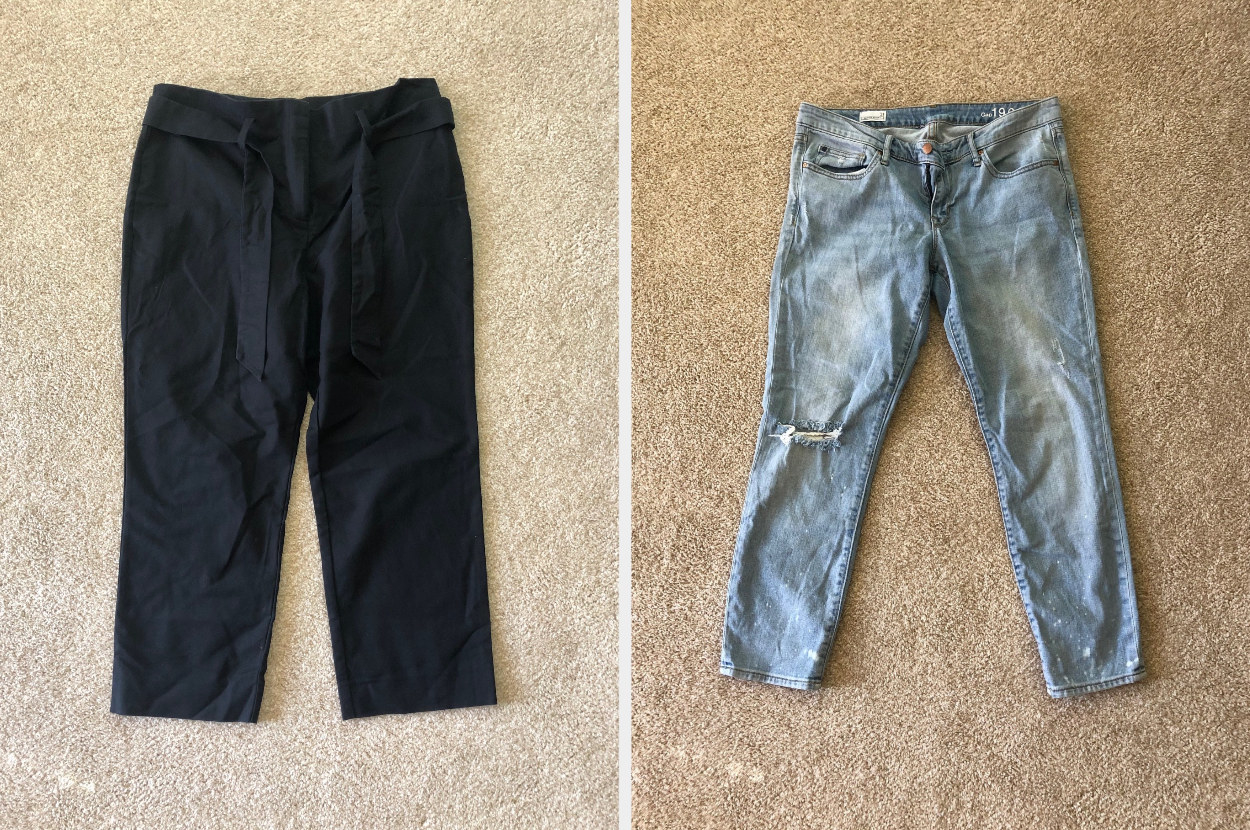 And finally, Kayla's box!
Jones Studio Long Sleeve Blouse — $60 and Lucky Brand Denim Shorts — $70
Nike Pullover Hoodie — $78
Old Navy Casual Dress — $40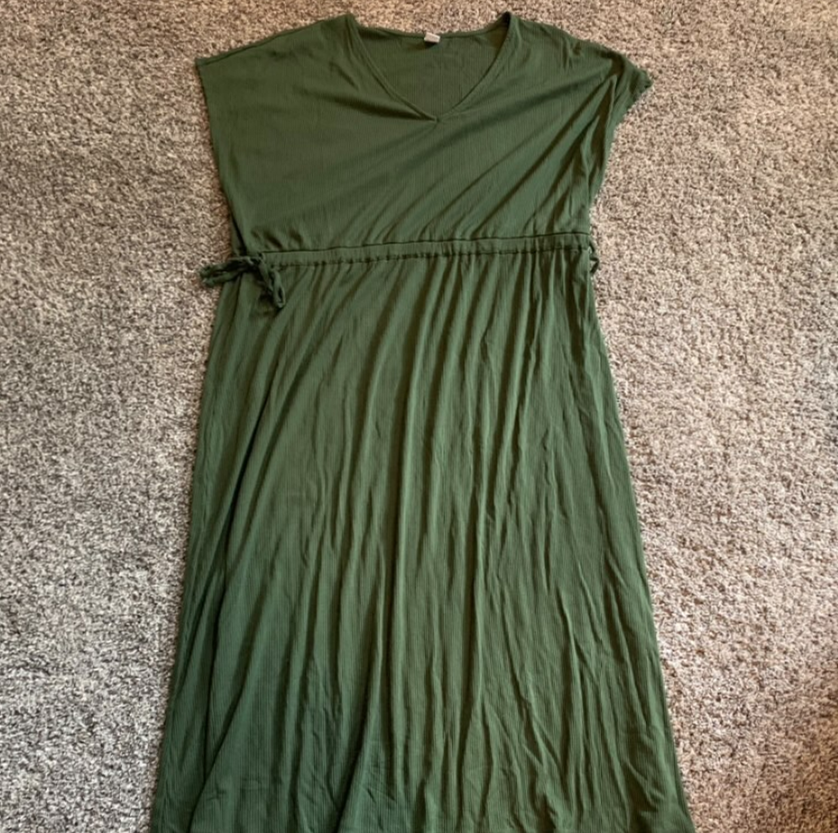 Banana Republic Short Sleeve Blouse — $55
Tommy Hillfiger Jeans — $99
Kayla: This experience was actually really fun! I'm so not a shopping person and always dread going to the mall to sift through racks upon racks of clothes. However, these boxes took some of that anxiety away and allowed me to have complete control over the looks I received. Most of the clothes I tried on were a nice mix of my own personal style with some cool curveballs thrown in. While I didn't keep the majority of the clothes, the pieces I did keep are super cute and comfortable. My only complaint would be that the boxes as a whole didn't come with enough choices for a plus-size person. Even after sending in a questionnaire in which I broke down my size to the nearest inch, a lot of the pants were still sent in smaller sizes, which isn't ideal, and the tops could be tight in certain places, like my bust or arms. Overall, I think subscription boxes are perfect for my fellow non-shoppers out there and it's a good way to get outside of your comfort zone.
Hannah: I really enjoyed trying out these services! It's no secret that I love shopping, so it was super interesting to learn about these boxes and find some cute new items! Online shopping still isn't my preferred method, just because sizing can be so wonky. Like Kayla, even though I filled out my exact sizes, some of the clothes just didn't fit. But I was lucky in the sense that I found quite a few pieces I loved, and therefore was willing to keep. I'd be down to experiment with all of these subscription boxes again, but so far, Stitch Fix has been my favorite. Yes, I've already ordered more boxes. If you're looking to try something new and are down to invest in some new pieces for your wardrobe, pick a service and give it a go!