Dating apps, much like any social media platform, give people the unique ability to hide behind a screen and say whatever the hell they want!
Some people ask urgent questions.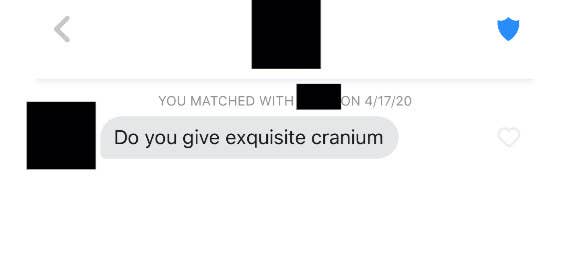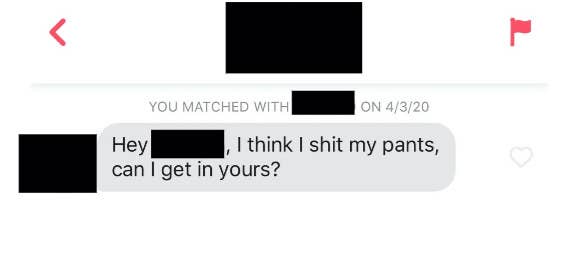 Others are more interested in pushing an agenda.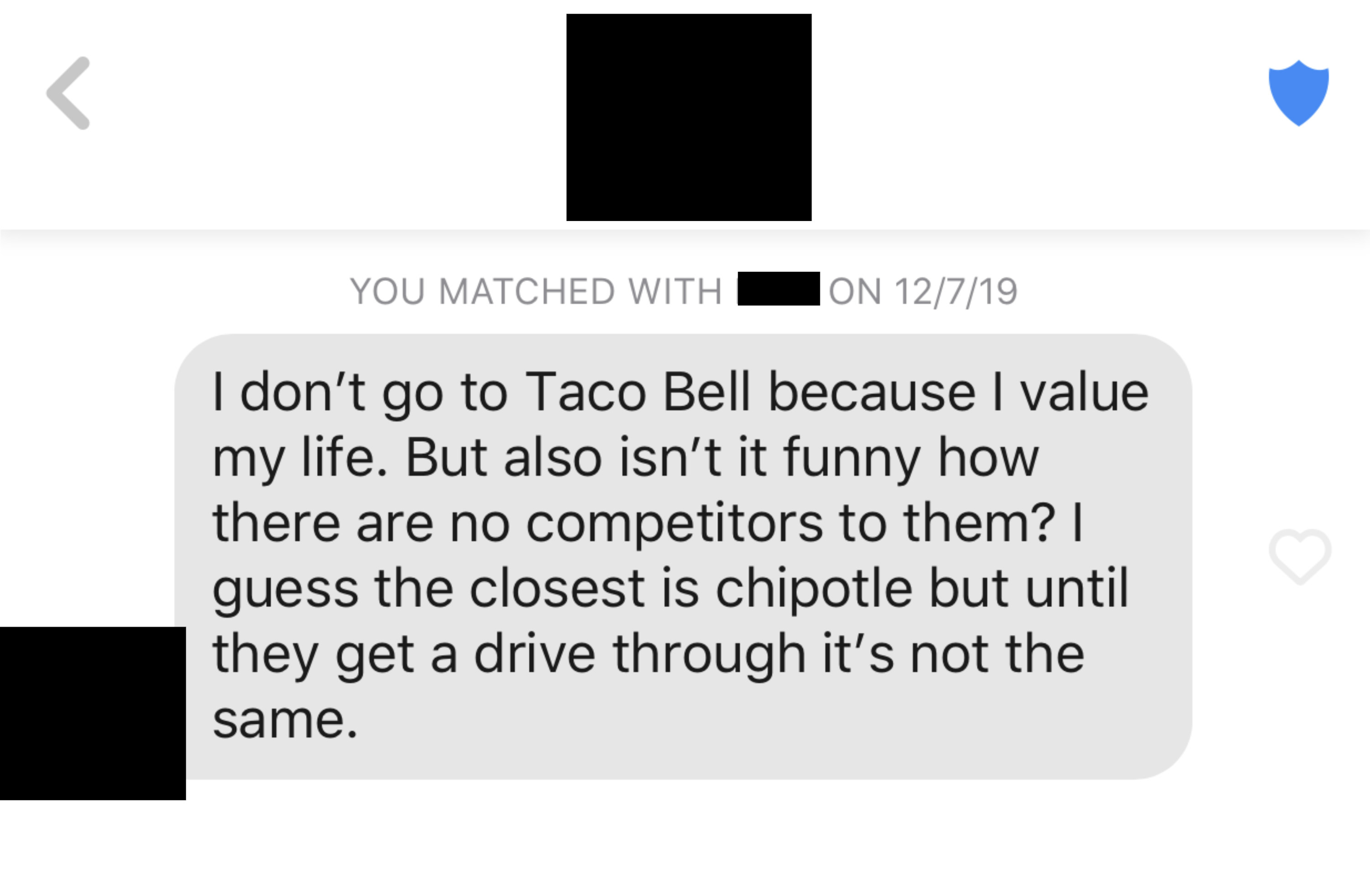 Using the comments below, share with us the most cringeworthy message you've received on a dating app! Remember, it's cool to respect people's privacy and block out names and faces. The best responses will be featured in a BuzzFeed Community post!