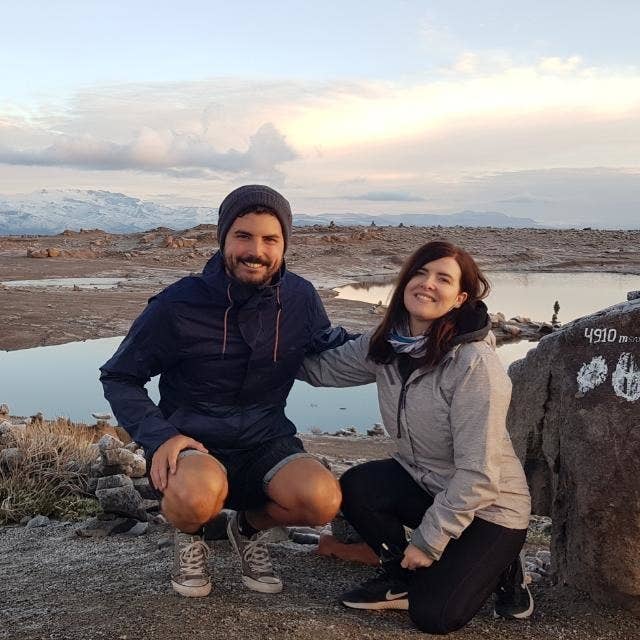 Travellers who are stuck overseas because of the novel coronavirus say they are getting no help from the Foreign Office, from travel insurers who say they won't pay out, or from airlines that are overwhelmed by demand.

Holidaymakers stranded abroad told BuzzFeed News that both insurers and the Foreign Office had told them that it was up to airlines to get them home, but as airlines are receiving an unprecedented number of calls — both from people currently abroad and customers whose future travel plans have been disrupted —they are struggling to get help.
BuzzFeed News spoke to travllers stranded around the world, as COVID-19, the disease caused by the coronavirus, continues to cause travel issues. On Tuesday the Spanish government ordered that hotels in the country must close next week, and the FCO told Brits who are currently on holiday there to make plans to return as soon as possible — which has likely piled more pressure on travel companies that are already struggling to cope with demand.
Stephen Atkins and his Irish partner Niamh Moore are stuck in Peru's capital, Lima, after they were unable to get a flight out before the country closed its borders. The couple, who are both social workers who work with adults in hospital, set off on what was supposed to be a once-in-a-lifetime six-month trip around South America the day before New Year's Eve, but decided to cut their holiday short.
"We made the tough decision to cut this short because of our health and safety," Atkins said, "and also we've got elderly relatives at home and we're worried about them, and we just want to get back."
However, they have been unable to get on a flight back to the UK. Lima is on lockdown and they are only allowed to leave their hotel to buy food or medicines. It is looking like Atkins will still be there on Sunday, which is his birthday.
They have contacted the British Embassy for help, but have been told that they just have to wait it out.
"A state of emergency was declared by the Peruvian government on Monday," Atkins told BuzzFeed News, "and they said that all the borders would be closed for a minimum of 15 days."
Once they heard the border was closing, Atkins said, they tried to book a flight out, but there wasn't enough time — by the time they got to the airport, nobody was allowed in.
"We've had no official word from the UK government other than they suggested that we keep checking the newsfeed and contact our airlines. We tried to do that and we were on hold to the airline for an hour and a half yesterday before giving up. They're not answering because obviously they haven't got any flights, so it's not the best advice."
Atkins said that his understanding is that the Peruvian government are open to the idea of facilitating rescue flights — but he said that the British government has not offered them the option.

"It's quite scary, we're stuck so far away from home," Atkins told BuzzFeed News. "Obviously we're worried that food supplies will run out, we're worried about what will happen if we get sick here, we're all holed-up in hostels or hotels, and that's obviously quite expensive, a lot of people are backpacking, including ourselves, and we've gone into a hotel because we thought it would be safer and cleaner, but obviously there's the financial element of that.
"But the main worry is there's no information, we don't know when we're likely to come home," he said, adding that they fear the travel ban could be extended to 30 days or even longer.
"It's the uncertainty that is really worrying, and the lack of communication," he said.
"The Peruvian government aren't going to move I don't think on their 15-day shutdown, but they have said they will negotiate with countries with regards to getting their nationals home, but the only advice we've had from [the British ambassador] is 'sit tight, we're working on it', but when we went to the embassy on Monday there was no one there, the doors were shut." The only way they've been able to contact consular staff, he said, is through Twitter.
Andrew, who asked BuzzFeed News not to use his full name, was visiting the Ivory Coast with a friend, and went to the embassy for help after his flight home was cancelled. But he said he was turned away at the gate and told that it was the airline's responsibility to get him home.
"When we heard that Air France, our carrier, were dropping their number of flights by 90%, we decided that we should go to the embassy to see what advice they had, because nothing had changed on the FCO website at the time and there was no advice around."
"We went to the embassy office, which is a small consular office in Abidjan," but when they arrived, he said, security staff on the gate told them to ring the embassy phone line or check the website.
"We asked to see someone and after an hour someone finally came to say that they weren't willing to help us, we couldn't come in, and that it wasn't a service they could provide and getting us home was the responsibility of our airline," he said.
Andrew said that consular staff told him that 10 years ago they could have helped, but "we're too small now", asking if they'd considered staying in Abidjan for longer if they couldn't get home, "and sent us on our way".
In the end, they went to the airport and bought new flights, taking a convoluted route home.
"I feel quite disappointed really," he said, "I feel let down. My understanding of the embassy's purpose is to support British nationals overseas, and they turned us away. They had no interest in having a conversation with us. They acknowledged that there was a crisis, but said that they were too busy to have a conversation with us. I was very disappointed."
Lloydd Hamwijk, an actor and model who had been living in London and is now trying to get back to Amsterdam, has had to cut short his trip and pay €3,000 for an alternative flight home after he was unable to get his airline to change his original ticket — he was told he was only able to change the departure date, not the location.

"I went on holiday [to Malaysia] at the end of February," he said, "I was planning to visit through Indonesia, Thailand, Singapore, and Malaysia. I decided not to travel further than Malaysia due to the corona, on [March] 14th I decided things were getting bad, so I decided to book a ticket with Emirates from Changi, Singapore, to Amsterdam.
"On the 17th I got news that the borders from Malaysia to Singapore would get closed. I tried to cross the border by car, but was stuck in the travel jam for eight hours. I found out then that there is no way I can make my flight, and the travel agency I booked with completely ignored my requests or calls. I now booked a flight for the 21st for a whopping price of 3K.
"I hope I get back safe. Everyone is panicking, stores are closed, and I ran through my funds. [It's] very difficult. I've nearly spent all my savings on flights and accommodation, and the airlines really don't give a f. It was meant to be relaxing and adventurous, the reality was quite the opposite."
Carol Holmes is currently stuck in Florida with her husband Gene. They had been on a Caribbean cruise and docked in the States last Sunday.
"We checked our flight status with Virgin and we tried to call them," she told BuzzFeed News. They couldn't get through on the phone, but checked their online account and everything seemed fine, so they picked up their hire car and drove down to Key West.
"It was on Monday, when we were in Key West, that we got an email saying our flights had been cancelled," she said. "At that stage, we tried to call Virgin, numerous times we called the number and got cut off, numerous times, I can't even count the number of times."
When they did get through, it was to an answerphone message saying the wait to speak to somebody was more than three hours. "When you're abroad, using a mobile phone, that's not really an acceptable situation," she said.
They responded to the email instead and were told they'd been put on a list of people who need to get home, and that their expenses would be covered. "It's all well and good if you've got the cash to pay it," Holmes said. "Luckily we've got a credit card, but there must be some people in our position, at the end of their holiday, who have not got any funds available to them."
"Whether we're on the list to fly home or not, who knows? We hope they got the email back, we hope we're on the list, but as of yet, we haven't heard anything." Holmes said they don't want to keep driving to the airport as not only is it a hassle, but it also puts them at risk of contracting the virus.
"The only time we want to go to the airport is when we go for our flight." She said there had been "a complete lack of communication".
"We feel completely stranded, we really do," she said, "we feel completely lost, really. We've got a business to run back in the UK. I'm deemed a vulnerable person because of my medial history, so I'm obviously I'm trying to be very careful with where I go, and we just feel completely abandoned and stranded."
"We don't even know if we're on the list to fly home. We presume we are, but we haven't heard anything," she said, adding that she felt "awful — stressed and worried and crying a lot".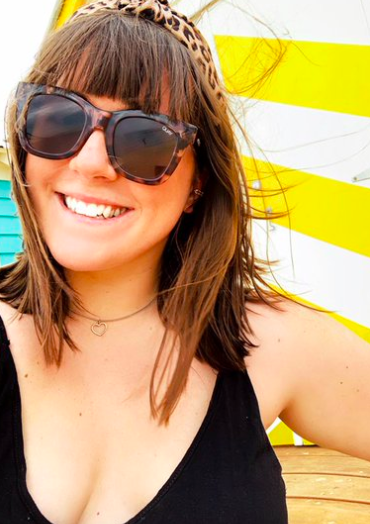 Emma McNicholas, who works in Parliament, has also struggled to get home from Australia after she was left unable to complete the return leg of her journey through Indonesia.

She told BuzzFeed News: "My original trip — and laughably using my annual leave I accrued from cancelling my annual leave in December for the election — was for three weeks in Australia and Bali, here in Melbourne for the Grand Prix, then two weeks in Bali.
"I have comprehensive travel insurance, but I called and asked for advice and they basically said if I decided not to fly I wouldn't be able to claim — so I figured I might as well go, travel advice for Indonesia and Australia at the time was fine and safe to visit."
However, just three days after she landed in Melbourne, the Australian government put in self-isolation measures for new arrivals, and the Indonesian government changed its border rules to stop British nationals from entering the country, also stating that any who do have to go straight into self-isolation.
"The FCO advice changed and said it can't guarantee my safety, health standards, or my flight home," she told BuzzFeed News. "I had an Airbnb here and the other new arrival spent one night and refused to stay in the flat because of my arrival.
"And I was then basically stranded here in Oz, unable to get to Bali, or my flight home from there, and not feeling welcome in my Airbnb either. My only option then was to try and get me a flight home from Melbourne."
However, she said she was unable to change her flight details on the app, and was told to call the local Emirates office, but there was no local office in Australia.
"So I had to ring the London one," she said, "which was tricky with the time difference. I was ringing for two days straight. I call my travel insurer frantic, and completely helpless, as I'm getting no luck, and all they told me is they can't help me at all, as it's a 'pandemic and not part of my cover' — or any person's cover it turns out."
She continued: "So in the end I got very desperate and went to Melbourne Airport first thing in the morning to try and speak to an Emirates member of staff, I find out there's a admin office there, so I went, and the staff member was initially telling me she was unable to help and to call the Emirates office number.
"I explained the above, and how my situation is now I'm stranded, and honestly I just wept, which isn't my usual style at all. And she took some pity on me, and managed to get me on the phone in touch with someone from the Emirates ticket office who could change my flight.
"The staff in the office, and on the phone were lovely, quick, and super helpful in what are completely crazy times, and I'm very grateful the staff took pity on me, and I'm set to fly home tonight. I had to pay the difference in cost of flight from Bali to Melbourne, which was £100, and I'm set to fly home this evening."
An FCO spokesperson said: "We recognise that any British people currently overseas may be nervous about the impact of coronavirus on their travel and their health.
"We are in close contact with travel providers and our international partners to provide support to those British people affected by ongoing measures to prevent the spread of COVID-19."