Young Labour Activists Say Being A Jewish Member Is "Hopelessly Shit"
Young Labour members have spoken out after general secretary Jennie Formby said it was "impossible to eradicate anti-Semitism" from the organisation, as the party dropped a backlog of complaints.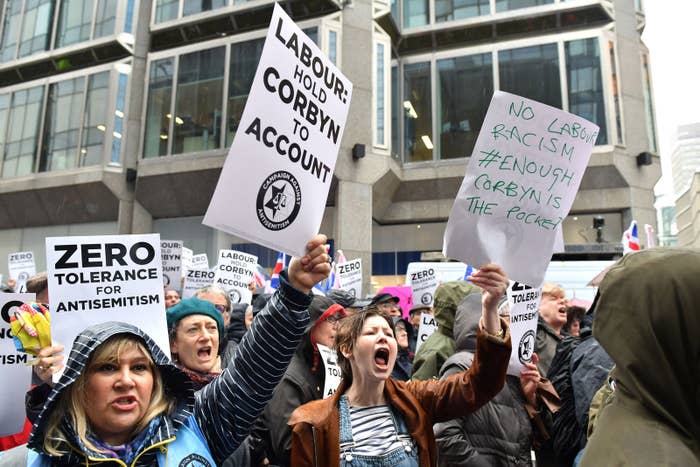 Young Jewish activists have told BuzzFeed News that being a Labour member feels "hopelessly shit" and is "really tough" after general secretary Jennie Formby said it was "impossible to eradicate anti-Semitism" from the party, after dropping a backlog of complaints earlier this week.
Speaking at a meeting of the Parliamentary Labour party (PLP) on Monday evening, Formby said that she was committed to working to reduce anti-Semitism.
At the PLP meeting, MPs unanimously passed a motion calling for more action to tackle Labour's anti-Semitism problem. The motion listed 11 questions that they wanted the party leadership to answer, including asking for data on numbers of outstanding cases.
According to MPs at the meeting, Formby said she "did not answer to the PLP," but to the party's National Executive Committee. Her approach angered backbenchers, including Margaret Hodge, who spoke of anti-Semitism as a "cancer" in the party.
Jack Lubner, a 17-year-old A-level student, told BuzzFeed News he finds it increasingly difficult to campaign for Labour in areas with a high Jewish population, such as Barnet in northwest London, saying the party has failed to sufficiently address the anti-Semitism crisis it has been embroiled in since 2016.
He said he is still waiting for Labour to update him on a complaint he lodged about alleged anti-Semitic Facebook posts from fellow Labour members in December 2017. Lubner said he was told last August that two of the members had been deemed to be in breach of Labour rules but is yet to be told what action — if any — will be taken against them.
BuzzFeed News understands that the complaints are being acted upon, with one member currently suspended from the party.
Lubner told BuzzFeed News: "In every mass movement there are going to be cranks, or anti-Semites in the case of Labour, so what really matters is whether the organisation is willing and able to deal with them.
"I have personally been deeply disappointed by the lack of leadership and let down by the systems which should be protecting all members facing abuse. That's why I was upset by Formby's comments — it might not be possible to eradicate every single aspect of anti-Semitism from the Labour movement, but you need to try as though it is. Yet they have not."
He added: "It's not as if they've been trying really hard and they've not got anywhere — it feels as though they haven't even tried."
A Labour party source said: "Jennie Formby has shown her absolute determination to tackle anti-Semitism and has given a comprehensive account about the work the party is doing to achieve that.
"This remark has been taken out of context. Jennie was clearly saying that anti-Semitism can't be eradicated without robust procedures and proper education."
Lubner said that being a Labour party member is "tough" and that in the past he has received abuse and experienced anti-Semitism from other members, but says he will remain a member for now because he has "no other political home". He also wants to support the work of local activists and councillors.
"My instinct was to stay and change things from the inside," he added, "but since that, my faith in things at least substantially changing in the near future has been eroded."
Lubner said he joined the Labour party in part because he felt the views of the Labour party aligned with those of his Jewish faith.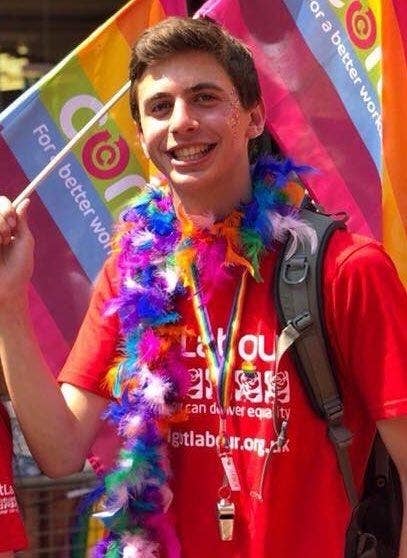 "As it goes on and on I find it harder and harder to reconcile my Jewish identity with my Labour identity," he told BuzzFeed News. "Labour values of equality and fairness and things like that just seemed to chime really well but now it's almost impossible to be both at the same time."
"I used to go out canvassing in Finchley and Golders Green," he added, "which I think is the constituency with the highest Jewish population in the country. You got abuse sometimes on the doorstep, but I could kind of deal with it. But now I just haven't been able to go out campaigning really since we lost Barnet. I think that was almost entirely due to anti-Semitism."
Labour were on track to seize control of Barnet council in northwest London, a Tory stronghold, at the 2018 local elections. In the end the Tories bounced back to win seats, which many felt was a direct result of Labour's failure to tackle anti-Semitism.
"Since then I just can't face the idea of knocking on another Jewish household and asking for their vote," Lubner continued. "It's not to say a [Labour government] would go against the interests of the Jewish community, but I I find it really challenging to be out on the doorstep in Barnet with a red rosette. I think I could in a non-Jewish area, but I'd really struggle with that in a Jewish area."
Luisa Attfield, a 19-year-old student, put in a complaint to Labour about a local member who had talked about there "being a strong 'Jewish Lobby' which was anti-Labour." She submitted the complaint in October and heard back in early January, when she was told she said, that "this matter has been fully reviewed by the Governance and Legal Unit and it has been determined that this does not amount to a breach of party rules, we will therefore not be taking any further action."
It is understood that the member who made the remarks resigned from the party.
"This I feel is beyond ridiculous as talking about a singular, powerful 'Jewish Lobby' with an agenda is clearly anti-Semitic and breaches the IHRA definition of anti-Semitism," Attfield told BuzzFeed News. "For me, complaints like this being dismissed for no good reason is one of the biggest concerns I have about the anti-Semitism crisis."
"I know others who have had complaints dismissed. Both the Jewish Labour Movement and individual members have put forward complaints about [Labour MP] Chris Williamson that have resulted in no action, for example."

She added: "In terms of Jennie's remarks about it being 'impossible to eradicate anti-Semitism in the party'. I'm pretty disappointed in that. Especially given the lack of meaningful action we've had — it appears like we are accepting defeat. You wouldn't hear the Labour party talking about how impossible it would be to eliminate child poverty, for example.
"I was more concerned by Jennie's lack of willing to work with the PLP to provide them with information about complaints. And also a lot of the 'things we've achieved' points that Jennie wrote in the LabourList article are wrong or misleading at best."

Attfield said she will remain a Labour member "until the problem becomes unsolvable," adding: "I joined the party to improve the lives of ordinary people and I still think that, despite everything, the Labour party is the best way of providing the change we need."
However, she said being a Jewish member is "really tough, truthfully".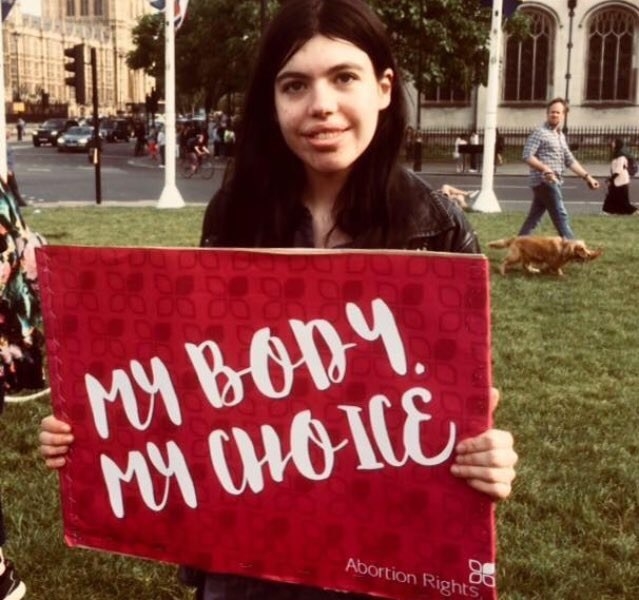 "The crisis is consistently getting worse," she said. "Chris Williamson remains in the PLP despite having openly promoted a Holocaust denier, Peter Willsman remains on the NEC, and both of them escaping disciplinary action legitimises many anti-Semitic tropes and conspiracies in the eyes of some members.
"Anti-Semitsm is at every level of the party. I've experienced it in CLP meetings and just chats with members, as well as within the students and youth movements.
At best the leadership and NEC thoroughly misunderstand the crisis, believing it to be far smaller than it is and something that can be solved with educational videos, at worst they don't care."

A third young Jewish activist, who wished to remain anonymous, said that being a Jewish member of the Labour party felt "painfully and hopelessly shit".

"The Labour party are yet to do anything positive to tackle anti-Semitism," they told BuzzFeed News. "Formby can claim to be acting all she wants, the reality is the victims have no faith that anything is being done.
"[Monday] night's farce and the mass dropping of cases just takes the Labour party one step further down the dark road of institutional racism."

A Labour party spokesperson said: "The Labour party takes all complaints of anti-Semitism extremely seriously and we are committed to challenging and campaigning against it in all its forms.
"All complaints about anti-Semitism are fully investigated in line with our rules and procedures and any appropriate disciplinary action is taken."
The party has appointed an in-house counsel, as recommended in the Chakrabarti Report into Labour anti-Semitism, and also claims it's also working to double the size of the team that handles investigations and disputes processes.
It says it has set up smaller disciplinary panels of three to five NEC members, rather than the relying on the full disputes panel, to enable cases to be heard more quickly.
UPDATE
This story has been updated to include further information from a Labour source.