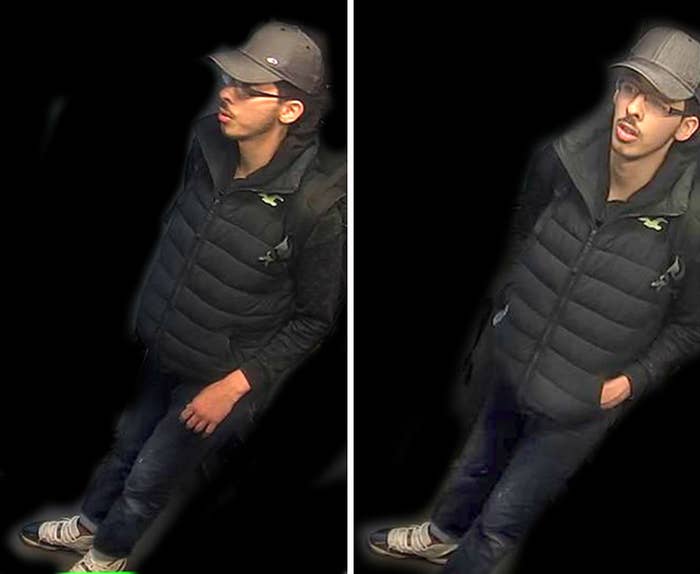 MANCHESTER — Police investigating the Manchester terror attack have released two pictures of the bomber, Salman Abedi, taken just hours before he blew himself up, killing 22 people.
The two closely-cropped CCTV stills of Abedi – carrying a rucksack and wearing a thick jacket – from Monday night have been released to help gather information about his final movements.
On the day the UK terror threat level was reduced from "critical" to "severe", which officially means that an attack is deemed "highly likely" rather than "expected imminently", police said they had made good progress in their investigation so far.
They revealed they knew Abedi's identity within two hours of him carrying out Monday's attack, and have identified a city centre flat near Piccadilly station as one of the last places he went before making his way to the Manchester Arena.
Detectives described the flat, in Granby Row, as a "highly relevant location", and where the finishing touches to the explosive device were probably made.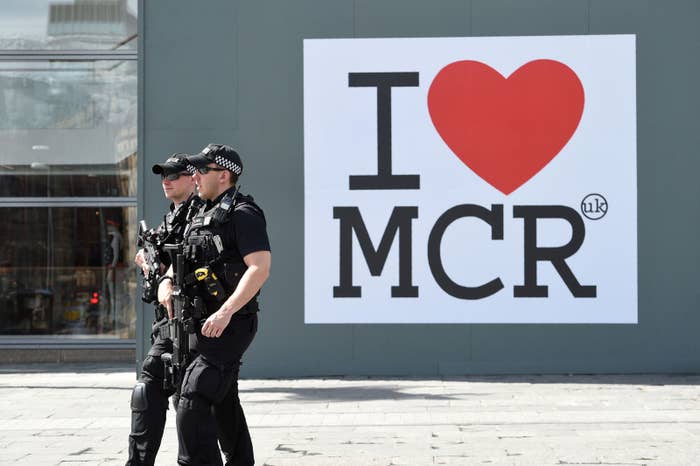 Police have not revealed precisely where the latest images of Abedi were taken, but have said they obtained the CCTV as they work to "gather a detailed picture of Abedi as the investigation develops."

The British-born 22-year-old was known to security services and was part of a wider network of collaborators. The easing of the UK terror threat level indicates that police now believe that network has been contained.
Abedi had recently returned from a trip to Libya, where his parents are from, before carrying out the attack. His father and brothers are among those arrested in Libya and the UK.
In a joint statement, Ian Hopkins, Greater Manchester police chief constable, and Deputy Assistant Commissioner Neil Basu, the senior national coordinator for UK counter- terrorism policing, said: "We now need people to tell us if they have any information about his movements from 18 May when he returned to the UK through to Monday night."
Once Abedi's identity was known, detectives began to establish his movements "to try and understand if anyone else was linked or any more attacks planned".

Since Monday's attack 13 arrests have been made, with 11 men still in police custody on suspicion of terror offences, and 17 warrants have been carried out, mainly across Greater Manchester. Fourteen locations are still being searched.
"The whole team are working round-the-clock. We have around 1,000 people involved in the investigation alone. In addition there are hundreds of officers and staff from Greater Manchester police and other forces involved in the security around Greater Manchester," tonight's statement from Hopkins and Basu said.
"In the past five days we have gathered significant information about Abedi, his associates, his finances, the places he had been, how the device was built and the wider conspiracy. As a result of the arrests and searches which have taken place we now have many further lines of enquiry. We already have more than 1,500 actions we are pursuing."
They added: "This is still a live investigation which is not slowing down. Our priorities are to understand the run up to this terrible event and to understand if more people were involved in planning this attack."
Anyone with information should call the Anti-Terrorist Hotline in confidence on 0800 789321. Anyone with images or footage that could assist police should upload them to ukpoliceimageappeal.co.uk or ukpoliceimageappeal.com.