People Have Donated All These Supplies To Just One Centre For Those Left Homeless By The Grenfell Tower Fire
Food, shoes, clothes, blankets, towels, toiletries, and even a PlayStation. The Westway Sports Centre was so inundated with donations that volunteers had to consider asking people to stop.
In the aftermath of the devastating fire at Grenfell Tower in west London, a number of rescue centres have opened to offer refuge and aid to the people suddenly left homeless and without any of their possessions.
One is at the Westway Sports Centre, just several minutes' walk from the tower block, close enough for thick smoke to hang in the air. People were seen streaming towards the centre with supplies, in some cases pushing trolleys filled with donations.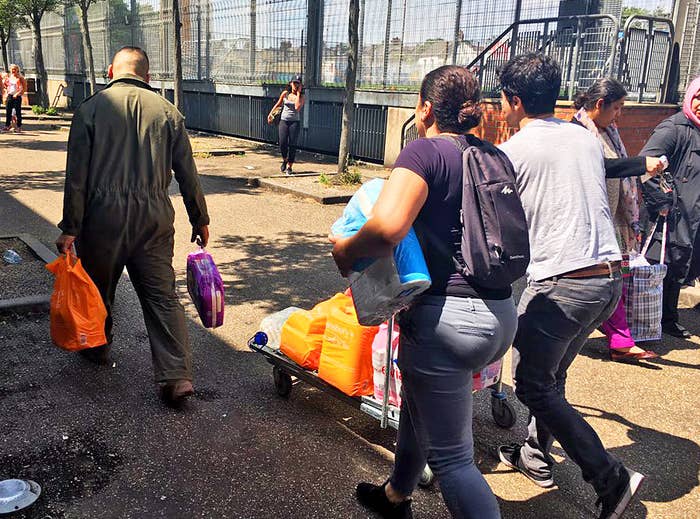 Not long after the centre opened, a huge amount of food had already been donated and collected.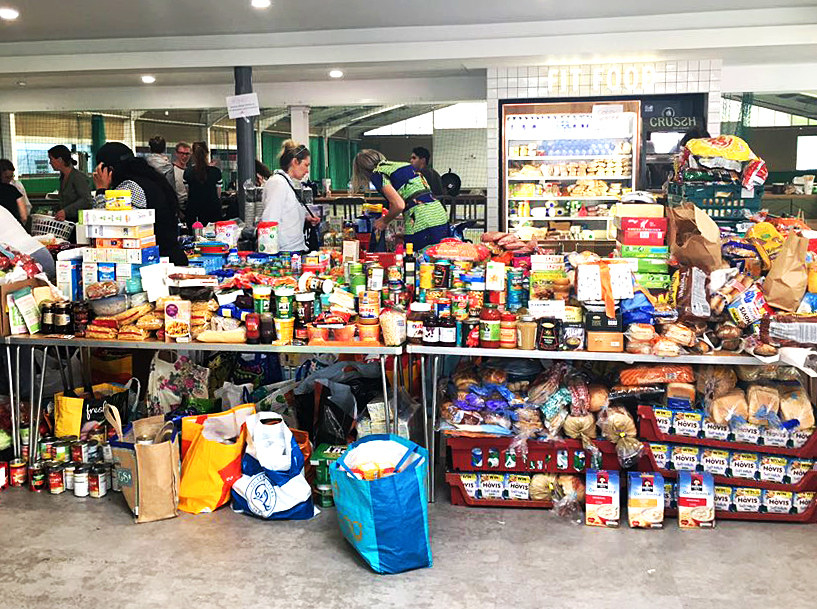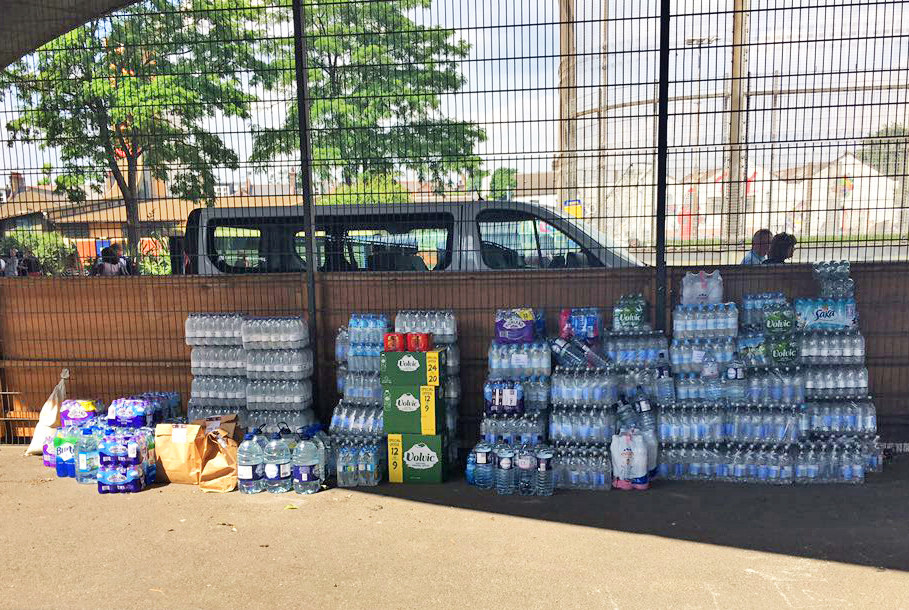 Large amounts of toiletries were donated.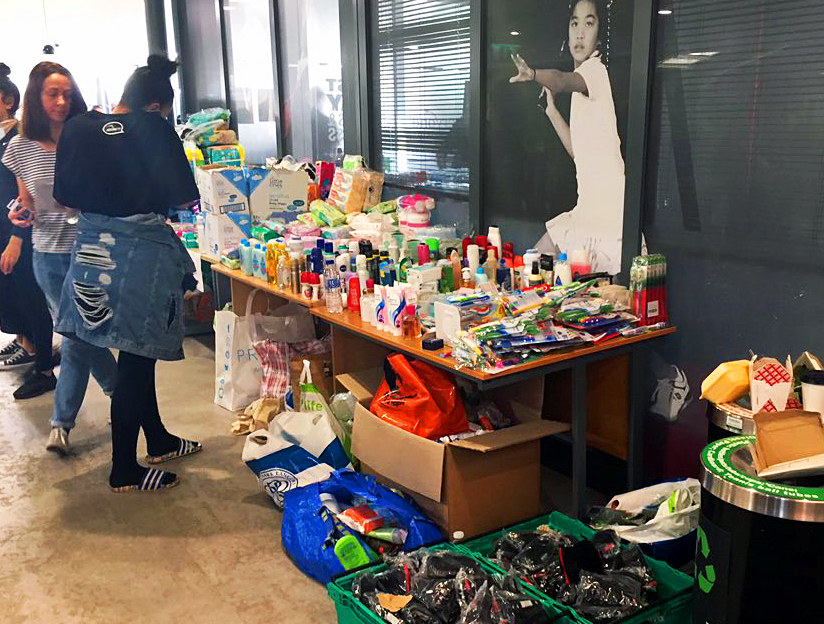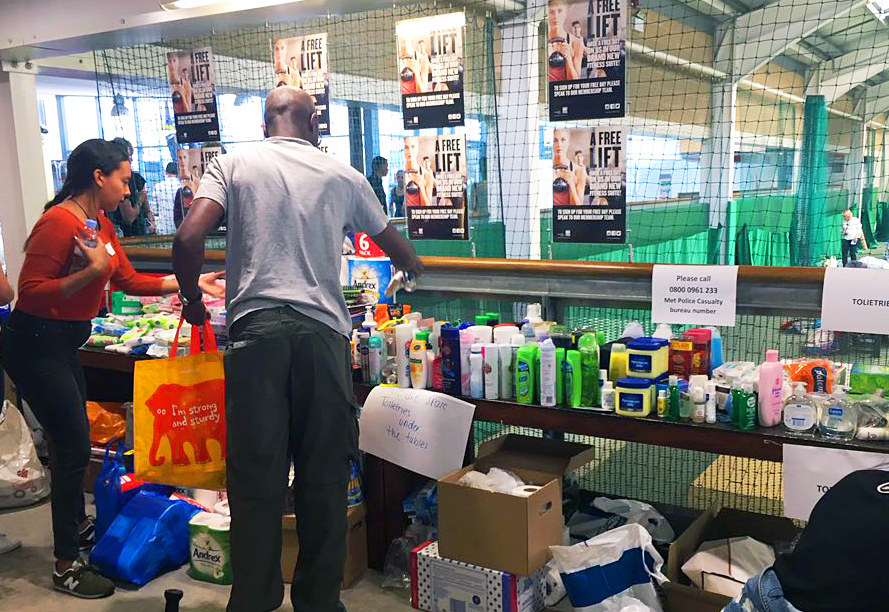 As were dozens of pairs of shoes.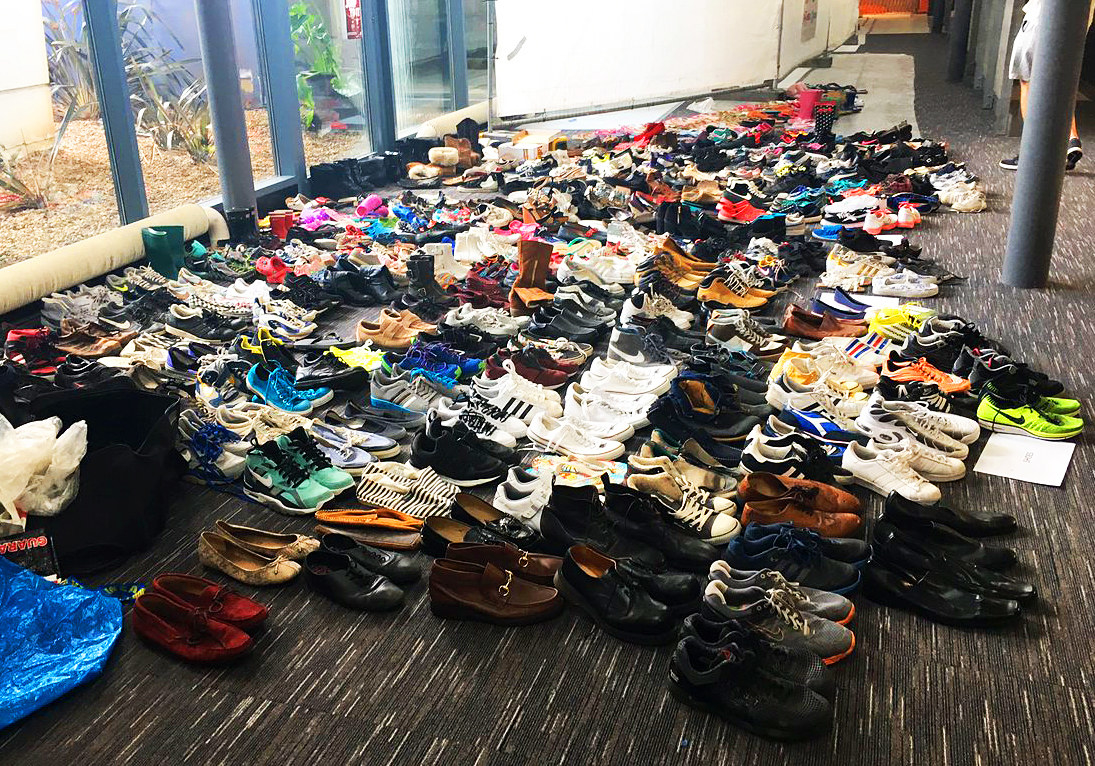 And piles of clean towels.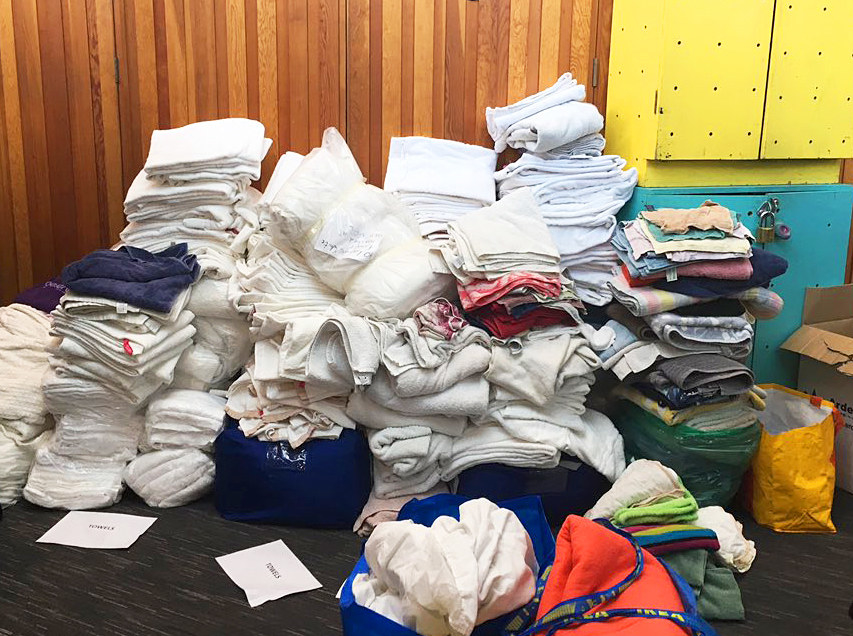 Items of clothing that had been donated were labelled by age and gender.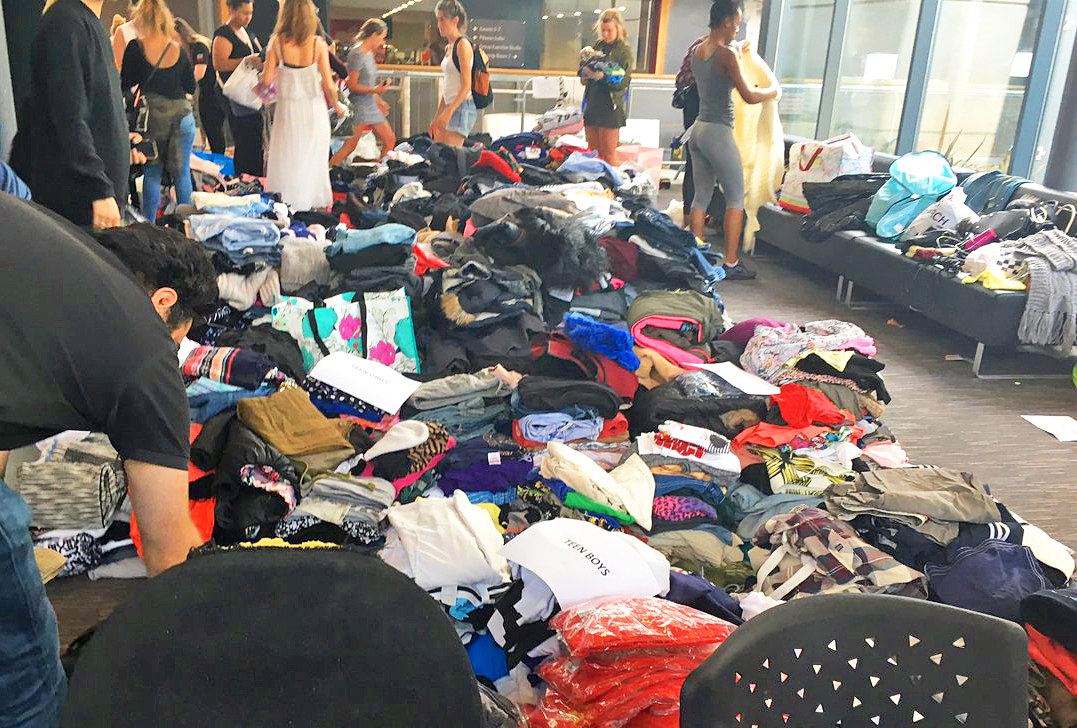 More and more people arrived with donations, with clothes and bedding left outside the centre.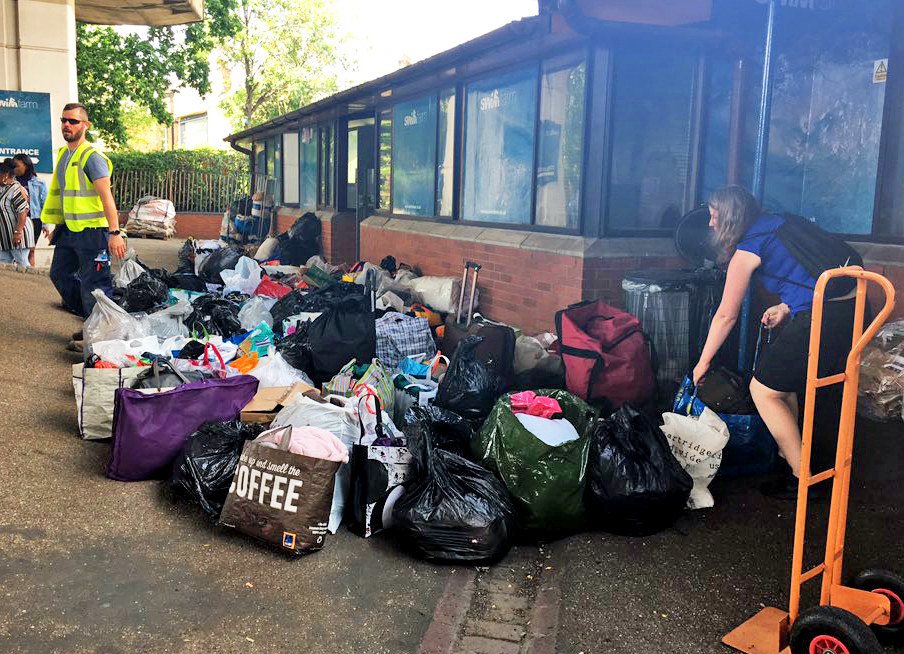 Jeannita Watkins, who lives locally, was among those who came down armed with supplies. She told BuzzFeed News: "If I was myself in that situation it's the same support I would want. I've got two children. There have been families who've just had to take themselves and their kids and run – they've lost all their material possessions, everything has been burnt."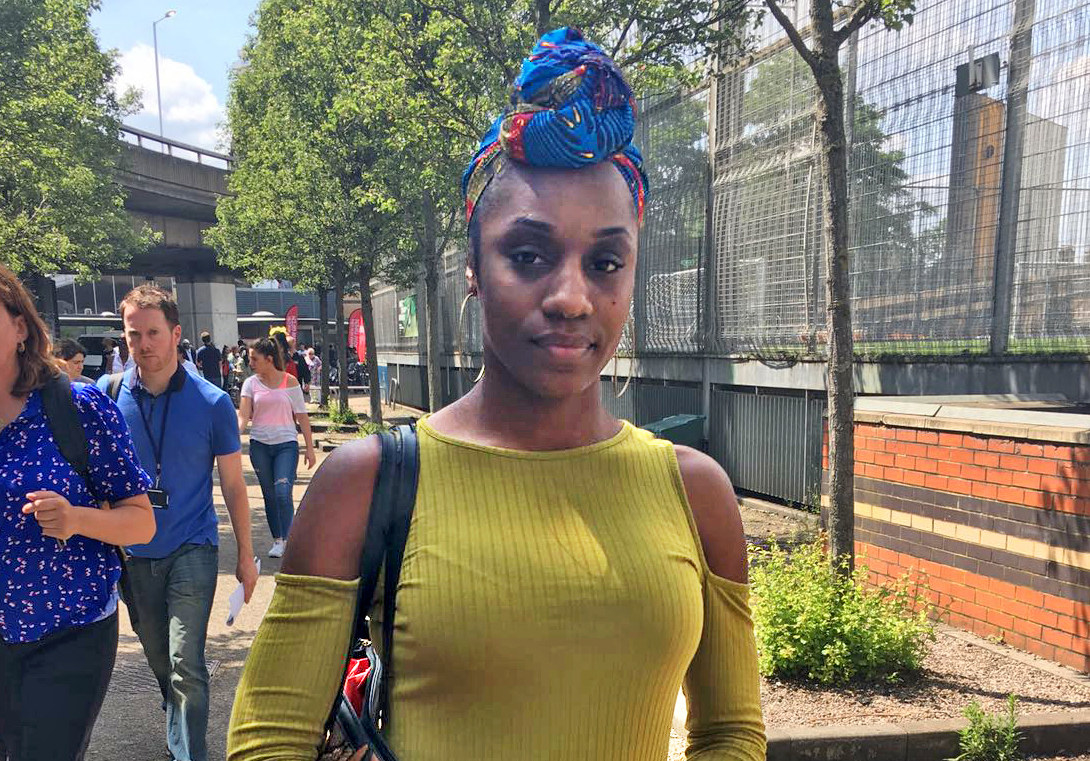 "I've given everything I can. I've donated food, clothes, shoes. I've had stuff sitting in my house for years," she said.
"I like to see the fact that everyone has come out to support each other, united as a community. There's been so much bad stuff happening recently, and this is a terrible tragedy but the response has been amazing. Even I'm surprised by it. I've seen someone who's come all the way from Edmonton to donate, and a woman in a wheelchair."
Laura Smith, 32, cycled across from north London to donate a rucksack full of clothes.
"I have a day off today. I heard it on the radio and felt really sad about it and wanted to bring some stuff," she said.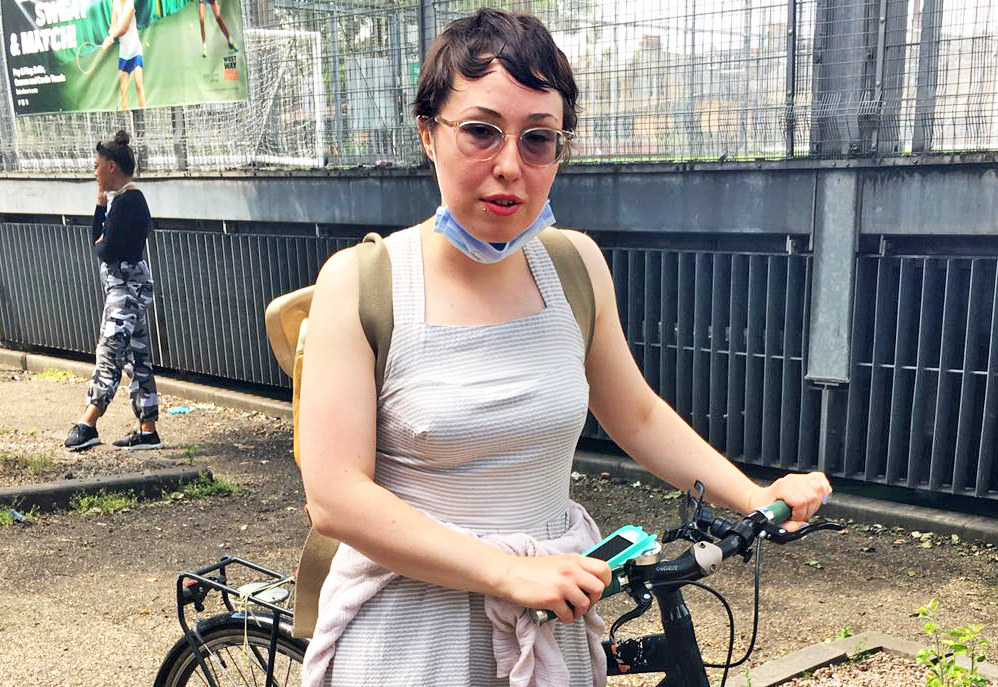 She added: "It's heartening to see all the supplies that people have brought – some people with big bags of nappies and there's a PlayStation somewhere.

"I just wanted to help because it's horrendous. I'm hearing stories about how it could have been prevented. It seems like everyone's helping."
Volunteers are working to sort through the donations, which include toys and books for children.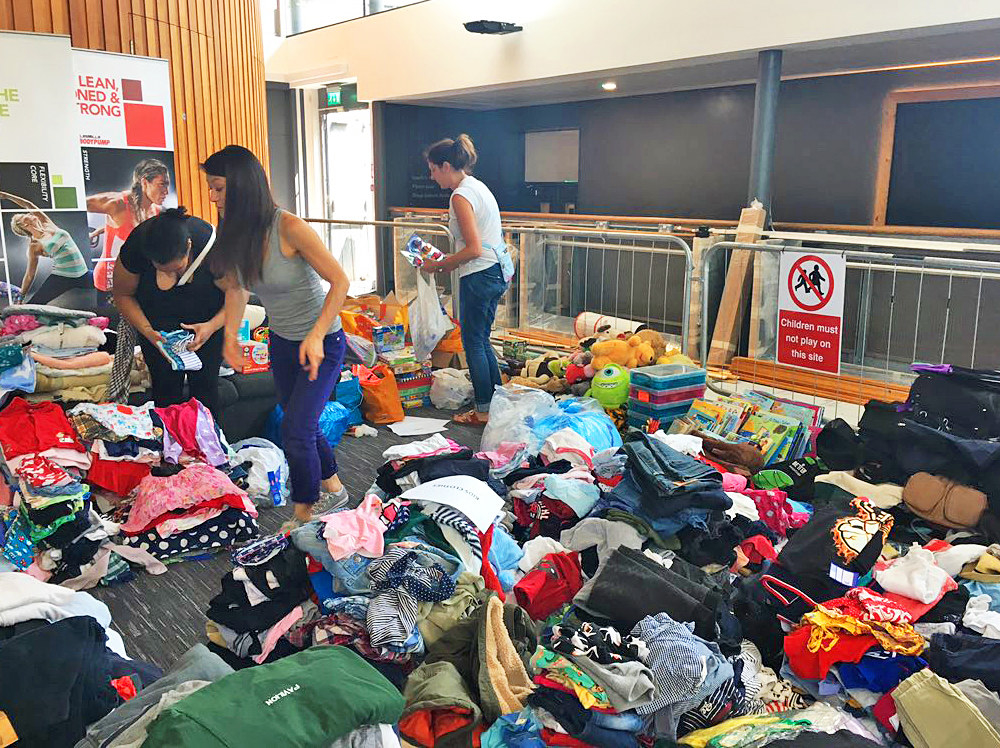 Within hours of the centre opening, so many items had been donated that organisers said they were almost at the point of having to ask people to stop, such was their generosity.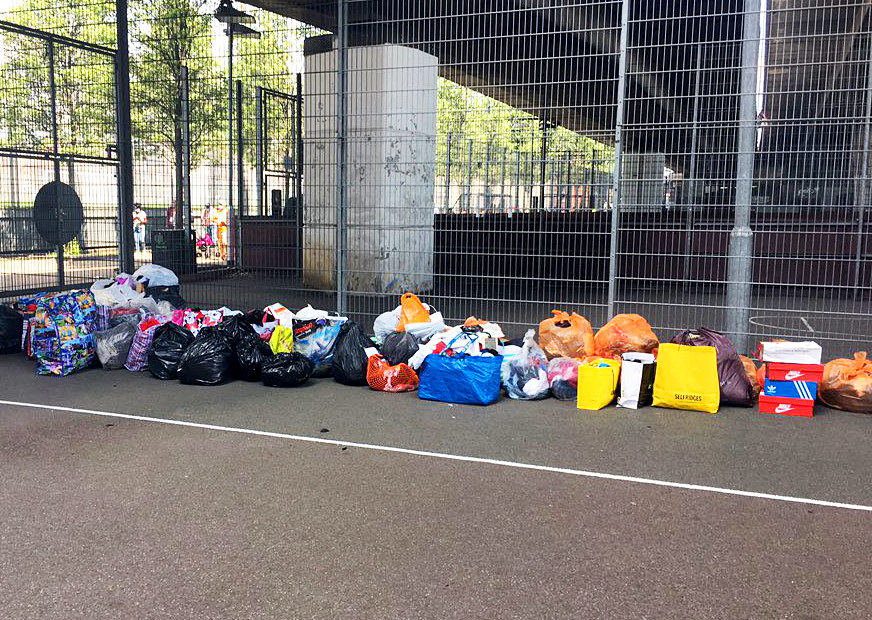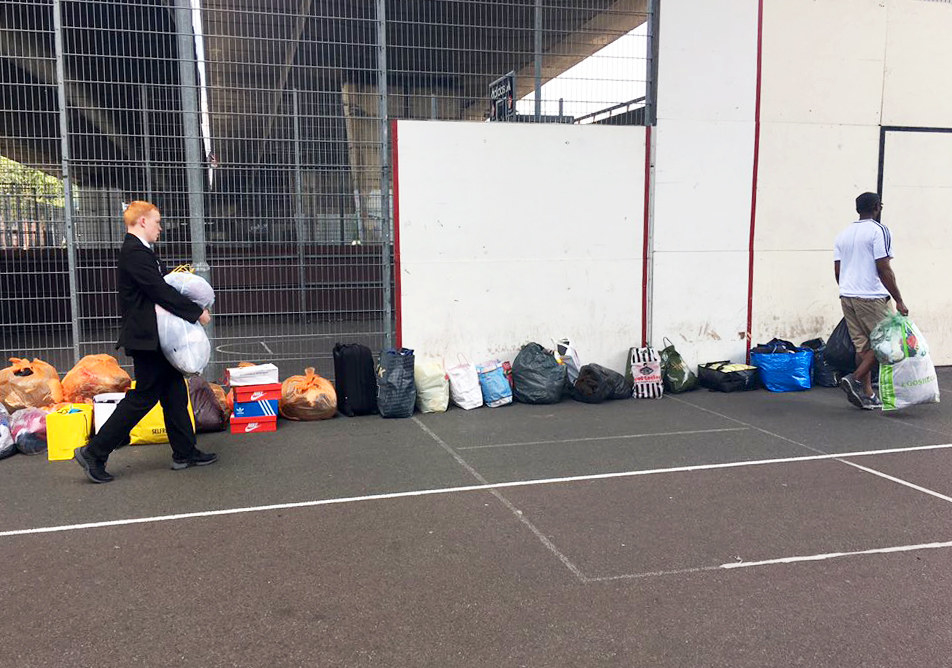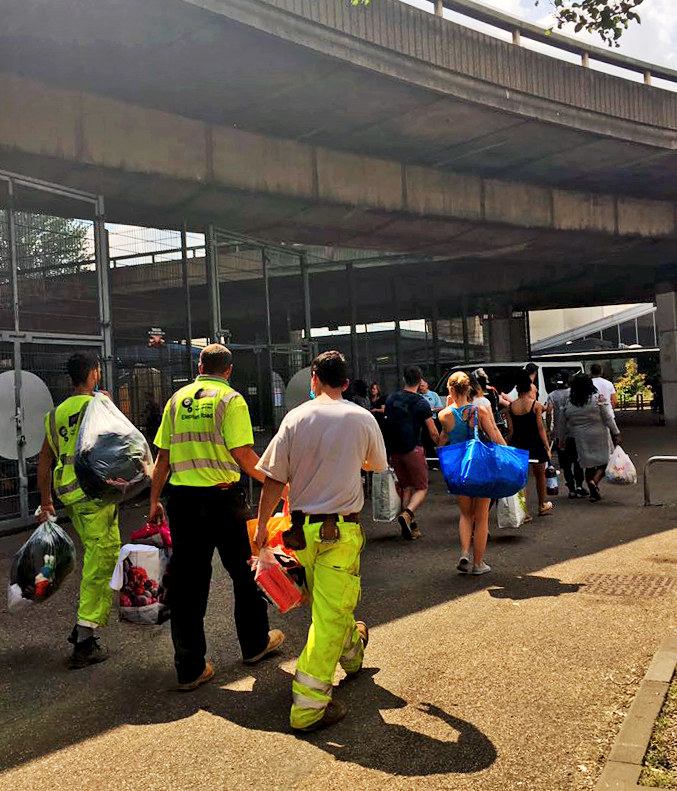 This car was packed to the roof with donations.
Westway Sports Centre will receive people who have nowhere else to sleep tonight, and volunteers are still appealing for people to donate bedding for the makeshift beds in the sports hall.