The Man Who Warned Of The "Catastrophic" Fire Risk At Grenfell Tower Almost Died In The Blaze
Edward Daffarn, author of the widely shared post on the resident group's blog, told BuzzFeed News he was rescued from thick smoke on the 16th floor by a firefighter.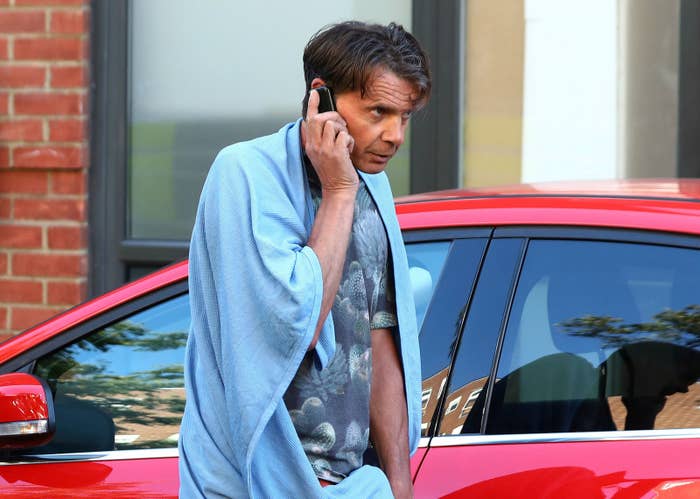 A Grenfell Tower resident who wrote a blog post warning that it would take a "catastrophic fire" for the building's landlord to take notice of safety concerns has told BuzzFeed News how he almost died when the tower block was engulfed in flames in the early hours of Wednesday.

Edward Daffarn, 55, is one of the campaigners from Grenfell Action Group, which published a series of blog posts warning of fire safety concerns with Kensington and Chelsea Tenant Management Organisation (KCTMO), the private business that has the contract with the local authority to run its social housing.
In one post on 20 November last year, he warned: "It is a truly terrifying thought but the Grenfell Action Group firmly believe that only a catastrophic event will expose the ineptitude and incompetence of our landlord, the KCTMO, and bring an end to the dangerous living conditions and neglect of health and safety legislation that they inflict upon their tenants and leaseholders."
Speaking to BuzzFeed News on Wednesday afternoon, Daffarn told how he was overcome by smoke as he tried to escape his 16th-floor flat and was rescued by a firefighter.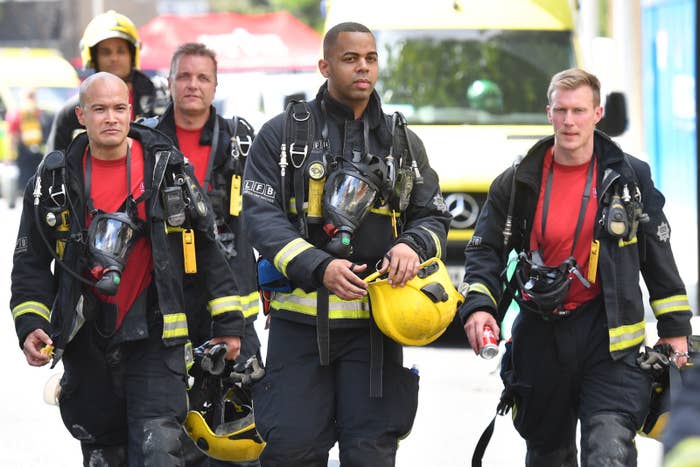 He said: "We've been raising concerns about what's been going on at Grenfell Tower for a considerable amount of time.
"We've not been treated very well by our landlord, about a whole heap of other issues. I predicted that it would take something like a catastrophic fire in a tower block for these people to be prepared to act and devastatingly that seems to have come true.
"We've lost a lot of people. They're not coming out of that building."
Daffarn said there were no fire alarms in the building, and it was his neighbours who raised the alarm.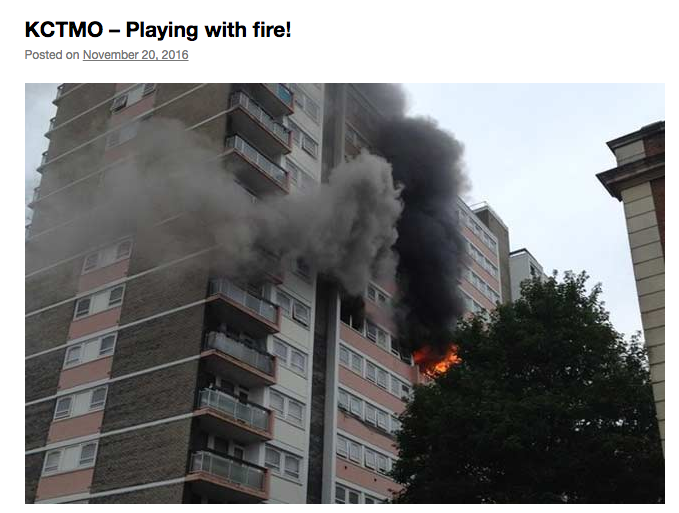 He said: "There was no fire alarm, no fire alarm went off. I just heard my neighbours' smoke alarm about 1 o'clock in the morning and thought they were making some toast.
"I heard someone out in the hallway shouting 'Fire! Fire!' I thought that was a bit much for someone burning some toast.
"I opened my front door and a huge lot of smoke came in, and I realised what was happening. We'd been advised that I need to stay in my flat so I shut the door and went back in.
"About 10 seconds later my friend rang me and said: 'You need to get out of the flat.' He was so urgent I decided I had to leave.
"I tied a damp towel around my face, I wetted it in the bathroom. I went across the landing to the fire exit but the smoke was so, so strong that I couldn't see anything. Where I thought the door was it wasn't.
"I had a matter of seconds or I was going to die. This fireman came, he was lying on the ground and opened the fire exit. He touched my leg and that was enough. That enabled me to get out."