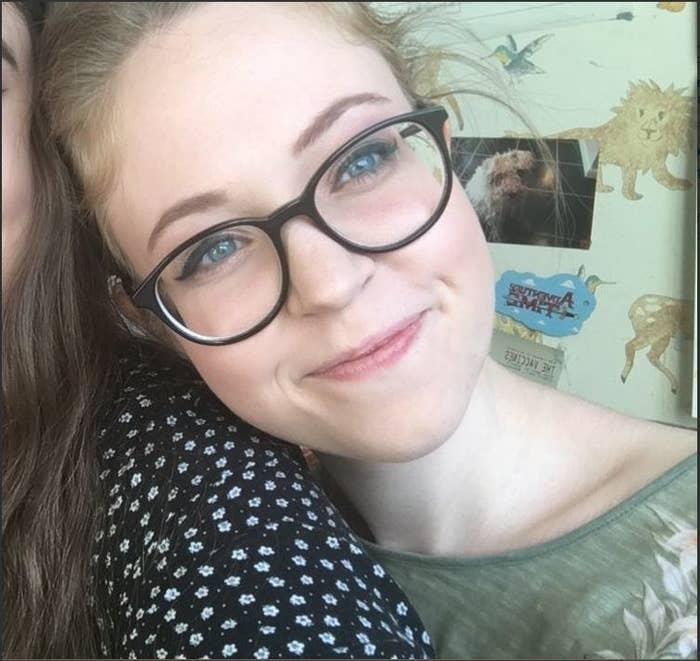 A man has been charged with murder after a teenager was found dead in a nature reserve in Greater Manchester.

The body of Ellen Higginbottom, an 18-year-old student, was found with multiple wounds to her neck in the early hours of Saturday morning.
Her concerned parents had raised the alarm at about 7.20pm on Friday after their only child failed to return home from college.

They said her disappearance was extremely out of character, and informed the police, who began a search.

Ellen's friends said she had last been in the Orrell Water Park area, a nature reserve and coarse fishery in Wigan.
Police searched the area and found Ellen's body in the early hours of Saturday morning. A postmortem examination concluded that the cause of her death was multiple wounds to the neck.
Today, police charged Mark Steven Buckley, 51, of New Hall Lane, Preston, with her murder. He has been remanded in custody and will appear at Wigan Magistrates Court tomorrow.
Another man aged 47, has been arrested on suspicion of murder and is being questioned in relation to her death. Last night, a man and a woman, both aged 30, were arrested on suspicion of assisting an offender. They also remain in police custody for questioning.
Paying tribute, her devastated boyfriend Ryan Warren wrote in a Facebook post: "Ellen, the past two years of knowing you have been the best years of my life. I am so incredibly honoured to have been such a big part in your life.

"Thank you for everything you have and did for me, even the little things like coming to find me when I was studying or bringing sweets to help study, or even the countless hours we just spent cuddling thinking about what we will do in the future. I have made so many amazing memories with you that I will forever cherish and will remain in my heart.
"You have been my rock when I needed someone to keep me down to earth, but also let me spread my wings when I needed to, a shoulder for me to cry on. You helped me so incredibly greatly through many tough times we both shared and my mental health issues.
"I honestly would not be the man I am now if it wasn't for you. You were my nugget, my beautiful girl and I loved you. Everyone loved you, I'm so sorry that the world has taken you far to young when you had so much to give to everyone."
Following the discovery of Higginbottom's body, her college tweeted: "Winstanley College students please stay safe when walking to and from college, don't go alone especially around Orrell Water Park." That tweet has since been deleted.

The college also paid tribute to Higginbottom, tweeting: "We are deeply shocked and mourning the loss of a wonderful young woman, Ellen Higginbottom."
Detective Superintendent Howard Millington from Greater Manchester police's major incident team said: "It is unimaginable what Ellen's family and friends must be going through right now, and my thoughts continue to be with them throughout all of this.

"Last night we made a second arrest after our investigation identified an address in Preston.
"Today we will search the address and whilst the man is in custody for questioning. I wish to again thank the public for their help in this investigation. Their support and the information we have been given has been vital in this investigation.
"Whilst we have now made two arrests, our investigation continues as we piece together the puzzle to find out what exactly happened to Ellen on Friday, and give her family the answers they deserve."