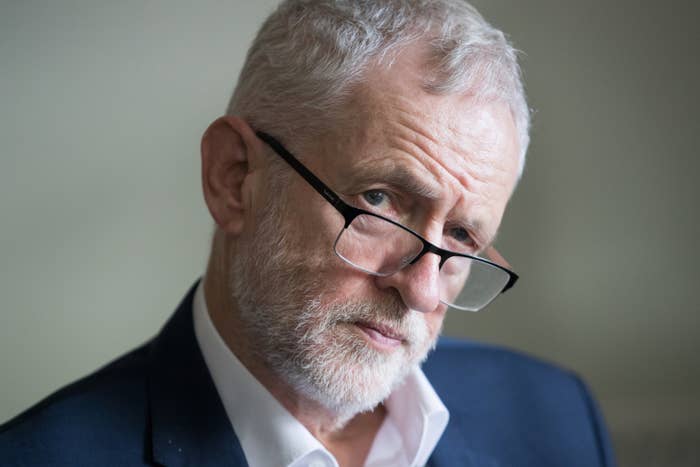 Women fighting sexual harassment in Labour have criticised the party for rejecting an independent complaints process, with one victim describing the decision as a "slap in the face".
The party's deputy leader, Tom Watson, had put forward a motion to Labour's ruling National Executive Committee (NEC) that would have paved the way for rule changes at the party's annual conference in September, in order to set up an independent process to deal with disciplinary matters involving racism, sexism, misogyny, or anti-gay or anti-trans offenses.

However, Watson withdrew the motion on Monday after he failed to gain the support of a significant number of NEC members.
The ruling body instead decided to adopt proposals put forward by Labour leader Jeremy Corbyn. They would see the most serious cases referred to panels involving NEC officers, which would have the power to expel members.
Earlier this year, BuzzFeed News revealed that the party's sexual harassment complaints hotline was being staffed by Corbyn's allies.

Labour has also been criticised for dragging its heels in dealing with cases of alleged harassment. Kelvin Hopkins MP has been suspended for more than 18 months, with no decision yet made in his case, since an MP and an activist accused him of sexually harassing them, and Ivan Lewis resigned from the party more than a year after several women made allegations against him but before his case was heard. Both MPs rebutted the allegations.

One former Labour Party staff member, who experienced sexual harassment in the Labour Party, told BuzzFeed News: "Giving politicians more power, not less, over the complaints process at this stage is an absolute slap in the face to everyone who genuinely wants a fair system.

"The expulsion rate for anti-Semitism complaints under [general secretary] Jennie Formby and this NEC is a pitiful 4%, partly thanks to politicians overturning official recommendations, and there are people whose sexual harassment complaints remain lost in the long grass two years later.
"When people with terrible experiences share them with me, I cannot in all [conscience] recommend they bother with the official complaints process, which will drag them through the mud with pitiful chance of justice," they added.

LabourToo, a group of women that was set up to expose sexual harassment and assault by those involved in the Labour Party, has been fighting for two years for an independent complaints system.

A spokesperson told BuzzFeed News that members of the group were "deeply disappointed" that Labour's NEC had decided not to implement the stand-alone system they have been calling for, and urged those at the top of the party to "urgently reconsider" their decision.
"The LabourToo campaign is deeply disappointed that the NEC rejected an independent complaints process which is backed by the Women's PLP, LWN, and many of the women who contacted us to report their experiences of abuse and sexual harassment while members of the party," the spokesperson said.
"This process would be a step change for anyone who may face discriminatory behaviour in the Labour Party. We urge the leadership and the NEC to urgently reconsider their decision so that victims of sexual abuse and harassment can have faith in the integrity of the complaints system and so that perpetrators of abuse rightly face disciplinary action."

A Labour Women's Network spokesperson told BuzzFeed News: "The only way to eradicate leaks, delays, and bias, and to fully restore faith in our complaints process for sensitive issues like sexual harassment, is a wholly independent process from first contact to final outcome."
A Labour Party source said that Formby had implemented "an element of independence" in the reporting of sexual harassment complaints and had "committed at the NEC to bringing forward further proposals for independent oversight of complaints procedures." They said it was unclear how an independent process could comply with the party's responsibilities under data protection legislation.
"What's important is that we are transparent about the way in which we are handling cases to build confidence and trust," they added.